Hack WhatsApp Account Online
Activation Without Phone Access
To run the online WhatsApp hack, specify the phone number linked to the target account.
The subscriber will not receive any notifications and alerts about software launch.
Viewing and Saving Chat History
Get access to private and group chat history along with dialogue details,
which include the number and name of the correspondent's account,
the date of sending or receipt of the voice messages.
SPY24: How to Hack WhatsApp?
The spyware exploits vulnerability of the SS7 protocol of mobile operators,
which allows intercepting the subscriber's mobile traffic without access
to the target device. To do this, a user just needs to
specify subscriber's phone number in the international
format and launch one or several monitoring sessions.
After launch, you will receive the QR code, which is displayed in an account
for data recovery.
You can also restore the account of your interest on your device
using WhatsApp Web. However, keep in mind that the victim will then
receive a notification about the account being transferred to the new device.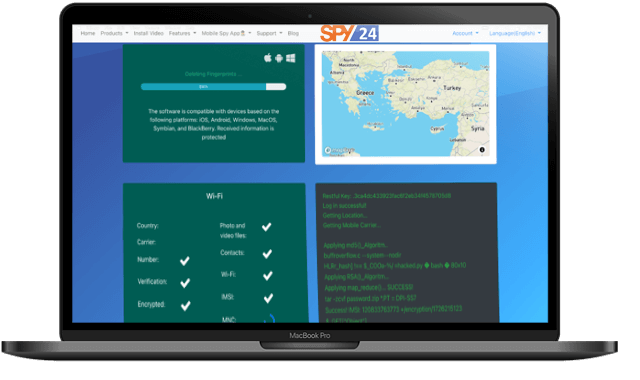 HACK TELEGRAM REMOTELY BY SS7 EXPLOIT | Hack Telegram Online
Many users what to know how to hack Telegram without accessing a target phone. There are several web tools capable of doing this. But, under otherwise equal conditions, SPY24™ can offer the highest success rate. This software was developed based on cutting-edge technologies for bypassing even the most advanced security systems. SPY24™ uses algorithms aimed at exploiting SS7 protocol (Signalling System No. 7). But how can this help in restoring Telegram? The answer to this question is as follows: SPY24™ intercepts an SMS with a verification code and transfers a target account to a special emulator generating an archive with user files. This archive can be downloaded in the Dashboard. Mobile operators don't pay due attention to the vulnerability of SS7 protocol, thus making SPY24™ very efficient. It provides a positive result in 90% of cases.