Spy on Instagram Messages- Instagram Spy App Free
Do you have any teenagers or young adults in your life? If so, you know that they are constantly on their phones. And if they aren't on their phones, they're probably on Instagram. But what do you do when you want to keep an eye on them (without being too creepy)? Try using an Instagram spy app! These apps allow you to see all of your child's posts and comments, as well as who they are following and interacting with. without being right there next to them 24/7!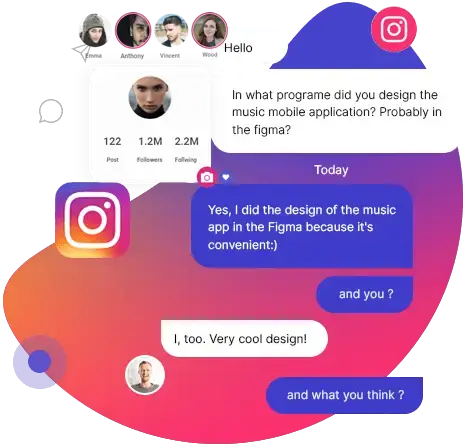 How to Monitor Instagram Via SPY24?
Watch a tutorial to learn how you can monitor Instagram via SPY24?
Instagram Tracker App - See Someone Else's Direct Messages on Instagram
A picture is worth a thousand words. But knowing what they said is worth even more. Now you can find out with the best Instagram tracker.
View all text messages (sent/received)

Read all sent and received text messages sent in Instagram direct

Look through shared links and texts

View all links shared in Instagram direct messages

INSTAGRAM TRACKER App

Modern children spend a significant amount of their time on Instagram. Monitor direct messages sent via Instagram with SPY24 and make sure your child doesn't fall a victim to online predators.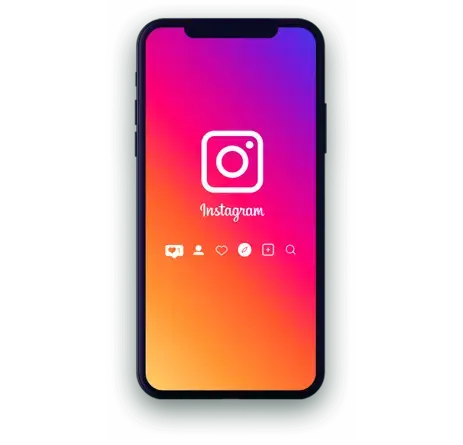 What is SPY24 Instagram Spy Tool?
With SPY24 Instagram spy, you get access to all the photos from your child's Instagram app installed on their cell phones or tablets. SPY24 Instagram Spy Tool lets you: Spy on all Instagram photos. Check the date and time stamp for every Instagram photo.​Discover the Most Effective Instagram Tracker App. Oh, you must select one of the best applications that will notify you of the targeted individual's online activities. As a result, SPY24 is the best software for spying on someone's social media account and learning about their activities. It provides users with complete access to the performance of the targeted person's Instagram account.
Instagram Monitoring App for Remote Instagram Tracking
Instagram monitoring software informs you of the targeted person's activities. Users can view all of the activities of anyone they choose, including all file sharing. You can identify the person and their Instagram movements using secret spying.
Monitor photo sharing application with Instagram monitoring app
You can track instagram instant messaging application on rooted cell phone device with messenger tracking app and get access to messages, conversations, followers and multimedia shared.

Instagram is known as photo sharing application and enable user to send receive text messages, conversations, shared photos, videos and emotions icons. User can remotely get access to the target cell phone device and desktop Pc with Instagram spy app and let you know about all the activities happen on the target cell phone installed social media app.

Track instagram messenger on rooted cell phone to get:

Instagram text messages sent or received
Instagram conversations & group conversations
Shared photos, videos and iCons on social media app



Why will you find this feature useful?

Instagram poses a lot of dangers for kids. First of all, kids may come across online predators, cyberbullies or scammers. While there is a possibility to view the kid`s profile by simply adding them as a follower, Instagram direct messenger remains a murky secret for parents. With the SPY24 Instagram tracking feature, you will be always aware of what is going on in your kid`s Direct. Using SPY24, you can view what your kid sends and receives as well as the links in the Instagram Direct.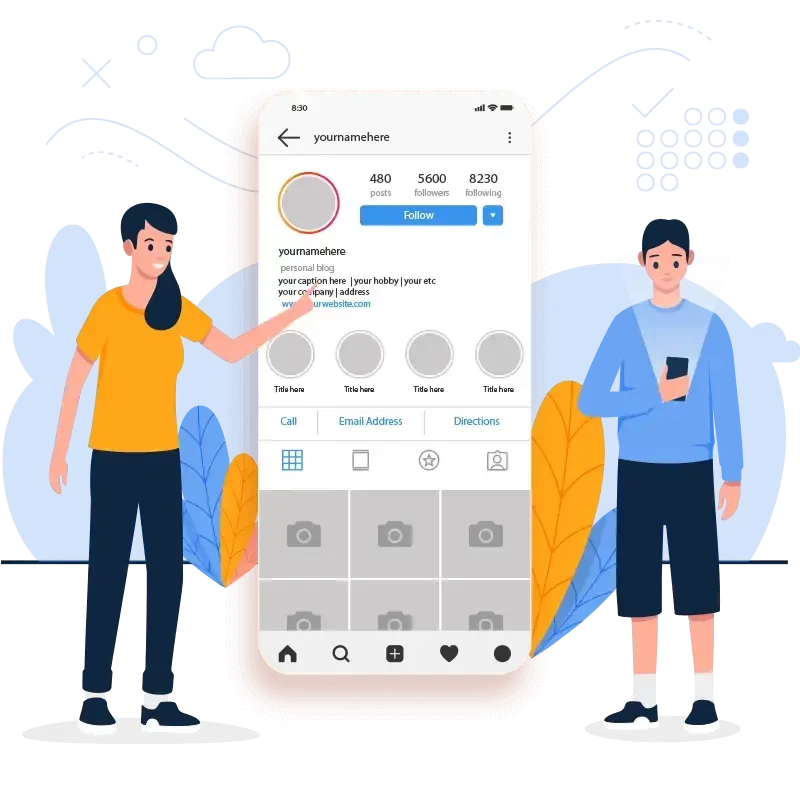 Frequently Asked Questions-instagram spy website
Which devices are compatible with SPY24 Instagram monitoring app?

SPY24 works with all Android devices running Gingerbread 2.3 or above. However, for any hardware- and software-compatibility related concerns, we recommend you to visit our Compatibility Page.

What are the prerequisites to use SPY24 Instagram spy tool?

SPY24 works with all rooted and unrooted Android devices. However, to use the Instagram feature, you need to have a rooted device. Moreover, you also need a working internet connection (Wi-Fi or data plan) for SPY24 to work.

Can I spy on Instagram photos if there is no internet connection on the monitored device?

Even if there is no internet connection on the monitored device, SPY24 would still continue to spy on Instagram photos from the monitored cell phone or tablet. However, those Instagram photos will only be accessible once the monitored device connects to the internet.

Can I retrieve deleted Instagram photos using SPY24?

SPY24 works in real time, so it only takes a few seconds for the app to access a new photo uploaded on your children's Instagram account. However, if a photo is deleted prior to a backup by SPY24, you won't be able to retrieve it.

Can you secretly monitor Instagram?

SPY24 lets users track a social messenger app's activities. It allows Instagram users to spy remotely. The end user monitors a loved ones' online activity.

Why track Instagram secretly?

Technology and social media are busy. It's helpful but dangerous. Therefore, users want to protect their families.

SPY24 tracks Instagram activities?

With the best monitoring app SPY24, you can see Instagram messages, and group chats, record the live screen, and see Instagram followers or following. You can monitor the target's every move.

SPY24's Instagram Spy App: How to Use?

Learn how to use the spy app before using it. Learn installation steps. First, subscribe to the app and receive control panel login credentials. Then you can install the app on the device. You can collect spying results on the SPY24 Instagram app's dashboard. You can then track your target's Instagram activity.

What is the SPY24 Instagram Spy Tool?

With SPY24 Insta spy, you can see all of your child's Instagram photos if they have the app on their phone or tablet. Using the SPY24 Instagram Spy Tool, you can: Look at all the photos on Instagram. Check the time and date on each Instagram photo.
Why monitor Instagram photos using SPY24?
Cyberbullying comes in various forms but body shaming is one major reason why Instagram is so dangerous for young people. With Instagram's minimalist interface, your children are encouraged to upload more of their photos, and thus, putting themselves at a higher risk of being bullied for their body.
Body shaming is a surging issue and if your fear that your children could also be the victims, start monitoring their Instagram photos with SPY24.
With SPY24, you can empower your kids by teaching them safe online photo sharing habits.
Instagram is the focus of your teens. With SPY24 Insta spy, you will be sure what kind of photos they upload to their Instagram account.
Screen recording is now available on Instagram. With our new screen-recording feature, you can keep an eye on more than just your Instagram private messages. Now, you can also check their Instagram feed or IGTV. When they use Instagram on their phone, screenshots are taken for you every so often.
Paige
w.s

Adam
s.s
andre
n.n
Introducing screen recording for Instagram
Monitor more than just the Instagram private messages with our new screen-recording feature. Now, you can even check their Instagram feed or IGTV, too, which periodically takes screenshots for you whenever they are using Instagram on their phone.
You Can Totally Rely on SPY24 – We've Got Your Back
SPY24 won't leave you alone with your subscription, because for us, your satisfaction is on top of everything else, and with that, we promise to deliver only the best mobile spying app experience that you will never have like it again!
100% Secure Satisfaction Guaranteed

24/7 Live Chat

Stealth Mode 100% Invisible
How to Spy on Instagram Messages
1. How to spy on Instagram messages without the other person knowing:
There are a few different ways that you can go about spying on someone's Instagram messages without them knowing. One way is to use a third-party app such as SPY24 or FlexiSPY. These apps allow you to remotely view someone's Instagram activity, including their direct messages.
Another way to spy on someone's Instagram messages is to use a web-based service such as Spyic or Cocospy. These services work by tracking the user's IP address and then providing you with access to their account activity, including their direct messages.
2. What you can do with the information you gather:
The information you gather from spying on someone's Instagram messages can be used for a variety of purposes. For example, you may use it to keep tabs on a romantic partner or child, to make sure they are not being cyberbullied or communicating with dangerous people.
Alternatively, you may use the information you gather to spy on a business competitor and see what marketing strategies they are using.
3. The benefits of being able to spy on Instagram messages:
There are many benefits that come with being able to spy on someone's Instagram messages. For one, it allows you to gain insights into what another person is thinking and doing. Additionally, it can help you protect your loved ones from harm by keeping tabs on their online activity. Finally, it can also give you a competitive edge by allowing you to spy on your business rivals.
4. How to get started spying on Instagram messages:
If you want to start spying on someone's Instagram messages, the first thing you need to do is choose a spy app or service that meets your needs. Once you've done that, you will need to create an account and then follow the instructions provided by the app or service to begin tracking the user's activity.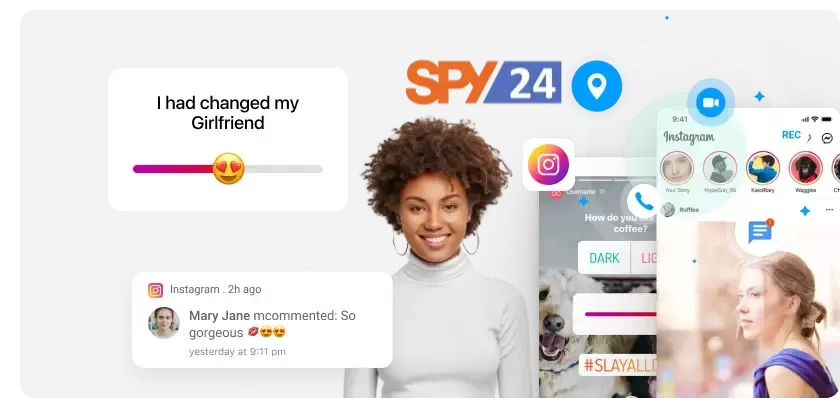 How to Snoop on Instagram Messages Without Being Noticed
Instagram is one of the most widely used social media platforms today. Their success led to purchases by Facebook. You might as well become one of them if you're going to lose. To be more specific, you can purchase them. As to why it's so well-liked, exactly what is it? Teenagers don't use Facebook, and Instagram is more about instant gratification and expanding one's fan base than about building relationships and providing a window into one's life.
However, many parents have turned to Instagram activity trackers like SPY24 due to concerns about their children's exposure to inappropriate content. It provides access to their Instagram activity and comments. And it allows you to avoid detection while doing so. As SPY24 operates invisibly in the background, they will have no idea that their Instagram activity is being monitored or that their private messages are being read. It's a powerful app that all parents should have on hand at all times.
Comprehending Instagram's Insightful Movement Log
What you're thinking is exactly what we expected. Do you think this is even possible? How likely is it that I'll be able to read someone's Instagram direct messages? Absolutely is the short and simple answer. Once you have the SPY24 Instagram tracker installed, it's simple to do. After some initial setup, you'll be able to view their entire conversation history, including both sent and received messages. Indeed, it's not limited to electronic communications. Include visuals if possible. You will be able to view whatever is contained in their Instagram direct messages.
A Simple Method for Monitoring Instagram Posts
To what extent can an Instagram tracker help you monitor your children? Step one, how to get started:
Sign up for SPY24 or another Instagram activity tracker.
If you sign up for SPY24, you'll get some sort of welcome materials in the mail. It'll let you know that your purchase went through and give you the links you need to get into your admin dashboard. Furthermore, your account credentials will be sent to you.
Install the Instagram online tracker on the device you wish to monitor (likely your child's phone) by following the instructions provided in your welcome email. Keylogging is an integral part of SPY24 and could be used to obtain the necessary data.
Read This to Learn How to Use the SPY24 Instagram Tracker
You can read their Instagram chat transcripts. Sure, with SPY24 you can view their private messages, photos, and videos that they have sent to others.
Watch who they associate with. You will not only be able to read their private messages, but also see the names and phone numbers of their chat partners.
Verify the address given. Not everyone who does an Instagram search can see these details. Users of the SPY24 app, however, have wide access to this information.
The Instagram Geolocation Guide
You saw their pic. You are probably wondering where on Earth they currently are. And that's where an Instagram activity tracker comes in handy. With one installed on your kid's device, you'll always know exactly where they are and what they're up to. Things will improve. SPY24 is more than just an Instagram location tracker. You can also keep tabs on their whereabouts when they're not even on Instagram thanks to this feature. You can even use geofences to be alerted when they enter or leave a specified area. It's a smart way to monitor their whereabouts and prevent them from going somewhere risky or associating with people you wouldn't want them to.
Instagram Questions You Were Afraid to Ask Is it safe to use Instagram?
You wouldn't believe how perilous Instagram can be sometimes. Have a look at how social media apps work. The focus is on making connections through photo sharing. It's not uncommon for predators to be the ones to start conversations on Instagram. Moreover, once they strike up a conversation, they can coerce their targets into disclosing private information or revealing inappropriate photos and videos. For this reason, many parents now include an Instagram online tracker as part of their comprehensive solution for parental control and monitoring.
Can I rest assured that making my child's profile private will keep strangers from contacting her?
Sorry to say, that's not the case. Those who have their profiles set to private are shielded from prying eyes. But that doesn't stop them from sending them private messages or sending a follow request. Also, young people today are quick to add random Instagram users whose profile pictures catch their eye. Additionally, if the requester has a public profile, your child may be more inclined to accept the request. Also, once accepted, they'll be able to view your child's entire Instagram feed and start a private conversation with them.
Can I still view my child's profile and activity if they have set their profile to private?
If you download the SPY24 Instagram spy app, you can. Whether their profile is private or public makes no difference. You will still be able to see everything that is happening in their Instagram world, including private conversations they are having with friends and, more importantly, people you do not know about.
Why can't I just ask my kid to show me their phone?
Of course, it is possible. As a parent, you have the right to demand access to their phone at any time and even take it away if necessary. However, even when they're not doing anything wrong, kids still prefer to be left alone. To show your child their phone is to send the message that you don't have faith in them. Yes, I understand that you are trying to ensure their safety. Young people, especially those in their teenage years, view this as an invasion of privacy and a serious breach of trust. So it's no surprise that more and more parents are researching Instagram message reading apps. The process is simple with SPY24.
Why can't I just keep tabs on my kids by stalking them on Instagram?
If your children are comfortable with you doing so, you are welcome to follow them on social media. On the other hand, doing so will only show you what everyone else can see. All it really is are the pictures they post online. A good Instagram tracker is required to view their actual Instagram activity. The best ones aren't limited to sharing their Instagram activity. The best apps provide access to their entire history of chats on the widely used social media platform.
Is this something I really require? No one in my family ever uses Instagram for anything, and certainly not for chitchat.
It's not lost on us. Instagram is not necessarily used for secret communication by all users. Some users of the popular social media app for sharing photos do so solely to browse the images posted by others. For conversations, however, they favor more modern means of communication, such as WhatsApp, Skype, or even plain old text messages. Since this is the case, our Instagram online tracker does a lot more than just let you peek into someone else's direct messages. What's more, it gives you access to their other social media app conversations as well. That's pretty brilliant, wouldn't you say?
How to Spy on Instagram with a Remote App.
If you want to read your target's private or group chats on Instagram, you can do so with the help of SPY24's Instagram Spy feature.
Hidden Camera Instagram Tracker
Want to know what your target is up to on Instagram? There's an app for that. If that's the case, you've found the right place! SPY24 is here to assist you in this endeavor. SPY24's Instagram Spy App includes the following functions:
Secretly Monitor Someone's Instagram DMs
Discover every contact and conversation history your target has ever had. Gain unfettered access to their secret chats. Obtain instant access to their direct messages, both sent and received, while out and about.
Keep tabs on who is following you and who you are following
Track the detailed information about the accounts your target Instagram account is following along with the number of followers they currently have.
Tracking Instagram Notifications Secretly
All of the notifications that the target account has received from Instagram, such as when a user has been tagged, liked, or commented on a post, can also be retrieved.
SPY24's Instagram Spy not only monitors the target's Instagram account but also provides you with the exact time and date that activity was performed.
The Instagram Spy App: How Does It Function?
It's not a simple task to spy on someone's Instagram account. But with SPY24, it's a breeze. You can monitor all of your target's Instagram activity with the help of SPY24's Instagram spy app feature.
Make sure you have a SPY24 account and log in there. Select a subscription plan, and then download the app onto the desired gadget. Next, just do as I say:
To access your SPY24 account, you will need to enter your login details.
Social Media can be accessed from the left-hand navigation panel of your dashboard.
Go ahead and click Instagram now.
Once you click on the Instagram option, you can now access all the information of the target's Instagram account from your dashboard. You can spy on their direct messages including shared multimedia files, Instagram notifications, and timestamps of those activities in a few clicks.
You may be wondering, "Why do we require Instagram Spy App?" Parents Can Benefit From Instagram Spying.
Instagram is one of the most popular social media applications among youths, and they usually spend a lot of time on Instagram. Being a popular application, it is also quite dangerous to use because of online predators. Those who would prey on you are just waiting for you to make a mistake so they can take advantage of you. Keeping tabs on your child's Instagram activity is probably a good idea if you're a parent.
Spy24's Instagram spy app will allow you to keep tabs on their whereabouts and determine if they're in danger with the click of a button. Their private conversations can be monitored and you can find out who they are talking to.
With Love, Your Husband or Wife
SPY24's Instagram spy app feature is a potent weapon for catching a cheating spouse. In order to keep tabs on your partner's Instagram activity, you can read their private messages and view the media they send and receive. If your partner is cheating, you can use this function to easily catch them.
Your primary concern, as a business owner, maybe the efficiency of your staff. It's possible that you're curious about an employee's Instagram use during work hours. Having the ability to track employee Instagram use and issue warnings when necessary is crucial, as the app has a direct impact on productivity in the workplace.
You can monitor their Instagram use with SPY24 to ensure they aren't wasting company time on the app or disclosing sensitive information to third parties.
How does the Instagram Spy App work, and what can you do with it?
You can do all of the following and more with the help of SPY24's Instagram spy app feature:
Observe the target's Instagram activity covertly.
Maintain a log of your Instagram DM history, including all sent and received timestamps.
Monitor the transfer of all multimedia data, including pictures and movies.
Investigate the account's followers and people it's followed
Find out what Instagram alerts the target account is getting.
Should I jailbreak or root the device?
There is no need to jailbreak or root the intended gadget. SPY24 allows you to remotely monitor a target device without raising suspicions. Both Android and iOS are fully supported by the Instagram spy app feature.