Free Cell Phone Spy App - Cell Phone Spy Hidden
This spy phone app allows you to track your android cell phones, whether you wish to oversee your children or your employees. With the help of this spy app, you will be able to record their calls, text, WhatsApp, and Facebook messages, as well as camera data. It also enables you to secretly see such things as online activity, contacts, calendars,s and geodata (GPS). Mobile Tracker is a free application for monitoring & tracking SMS, MMS, Calls, Recording Calls, Locations, Pictures, Facebook...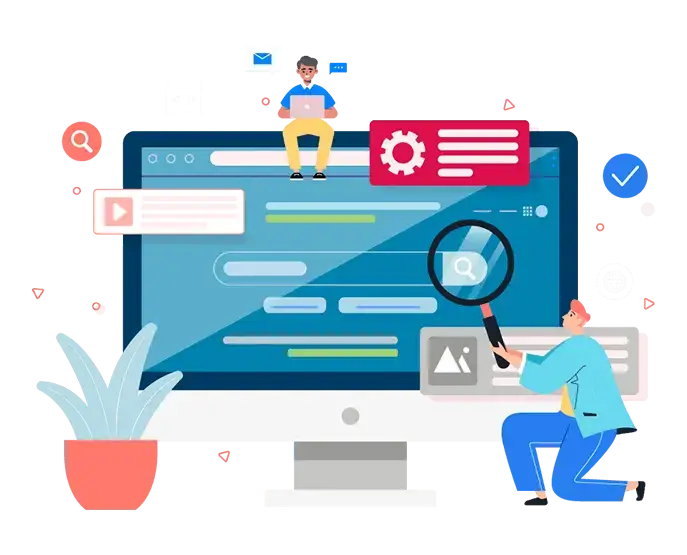 Mobile Tracker App Free - Best Cell Phone Tracking Software
MOBILE TRACKER APP IS THE BEST CELL PHONE TRACKING SOFTWARE FOR MONITORING SMS, CALLS, FACEBOOK, WHATSAPP, INSTAGRAM, VIDEOS, PICTURES, LOCATION & MORE.
Free Cell Phone Spy Functions - Free Phone Spy
Free Mobile Spy Software with 85+ Features. Phone Spy App the World's Most Advanced Spying App. Include Location, SMS, Call. Monitor WhatsApp And Other IM Chats. World's Most Powerful & Non-intrusive Mobile Spy Free. SPY24 is an all-in-one parental and employee monitoring software: that will keep you updated on their activities in real-time, all the time!
Call Data and Recording

Our free android spy records all conversations on the device keeping a detailed log. You will be able to see both the contact's name and the duration of the conversation.

Stay invisible

Probably, the spy app's biggest advantage is its ability to remain completely hidden. Unless the owner of the phone knows exactly what to look for he or she won't be able to see the secret app. This also applies to instances when the device is unrooted.

Monitoring Text Messages

This spy mobile app stores all text messages, SMS, and multimedia messages (MMS).

Monitor Devices

A single account allows you to monitor up to five different phones and tablets.

Front Camera Photos

This app can spy camera. You can view unlocked snapshots in the Reports section of your back-office

SIM Card

You will be notified any time the user of the monitored device switches to another SIM card.

Location

The application allows you to track the location of the mobile with the Cell Spy installed. You don't need to worry about the battery draining quickly as the app's energy efficient algorithms will prevent this from happening.

Internet activity

The software saves all internet activity of the device it is installed on. This allows you to see the websites the owner of the mobile has visited.

Free KeyLogger

Monitor keystrokes from instant messaging apps, including WhatsApp, Facebook, Facebook Messenger, Skype, and Viber Free KeyLogger

Spy Call Recorder

This feature helps you to spy on the calls. You can use it to record all the live calls. It will automatically record all types of calls. You can listen to the calls by playing the recording. Hidden Call Recorder

Ambient Voice Recording

This spying feature helps you to record surrounding sounds. You can remotely turn on the mic in the phone and record all the voices. You can play the recording to listen to the voices and surrounding sounds. Ambient Voice Recording

WhatsApp Spy

You can use this feature to spy on all the WhatsApp chats and messages. It will help you to read personal chats and group chats. You can also check the media messages and call logs on WhatsApp. WhatsApp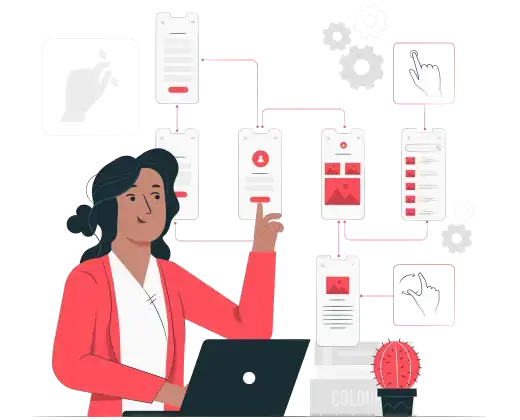 Best Free Mobile Spy App - Spy On Any Android Phone (100% FREE)
SPY24 is one of the best mobile spy apps. If you want to spy on someone, you can use this app. The best quality of this app is that it is free to use. It is a free mobile spy app. You don't need to add your card details or subscribe to a payment plan to use this app. You will be able to spy on all types of smartphones for free. You will get multiple spying features with this app. It will help you to spy on calls, text messages, mobile location, browsing history, phone gallery, and many other things. SPY24 Monitoring is the next generation of smartphone surveillance software. This mobile tracker application records the incoming and outgoing phone calls, Whatsapp calls, sms and surroundings. It tracks gps locations, the browser activity and messages from applications like Whatsapp, Facebook, Viber, Skype and Line. With the free trial that we offer, you can also test the application.
Spy On Cell Phones With 10+ Free Spying Features
SPY24 is one of the best free mobile spy apps. You can use this app to spy on different types of mobile phones for free. It is perfect for those people who cannot afford to use paid spy apps. You will get multiple spying features with this app. You can use these features to spy on your kids, employees as well as spouse. This app is very simple and easy to use. You just need to follow three simple steps to use this app for spying.

What Is The Cheapest And Most Complex Spy Cell Phone App On The Market?

There are many tracking apps available on the internet but based on our research SPY24 Monitoring is the most affordable and most complex spy cell phone app on the market. Our app comes also with some unique features for example tracking in chat incoming messages for Whatsapp, Facebook, and Snapchat or tracking the contact name for the Facebook messages. We are fully committed to upgrading the tracking features of our app, so expect even more in the near future.

How Can I Block Activities On The Phone?

Our cell phone tracker offers parental control features such as blocking apps, blocking websites, or blocking phone calls. For blocking apps we recommend that from Android 10 you display a notification of our app. For blocking websites, Accessibility access is required. Blocking phone calls works until Android 13. Blocking SMS is available only on older Android versions.
Free Cell Phone Spy App FAQs
Is there a free app to spy on someone's phone without touching it?

SPY24 is the best cell phone spy app software solution when it comes to spy on any kind of phone. SPY24 works fine for all kinds of operating systems, and there is no need to access target phone to install the app, all you need is target phone number. SPY24 gives all access to; Text messages.

HOW CAN I SPY ON A CELL PHONE FOR FREE?

The best parental control and phone tracker apps include Mobile Tracker, SPY24, and Pegasus-Spy. If you want a free GPS tracker to monitor your employees and fleet, you can use the free Phone GPS Tracker and GPS Phone Tracker & Mileage Tracker app that is compatible with most Android devices.

CAN YOU SPY ON AN ANDROID PHONE WITHOUT ACCESS TO IT FOR FREE?

Let me start by answering the very first question on the minds of many people – "Can I install a spy app software on a cell phone remotely without physical access?" The simple answer is yes, you can. ... A few spy apps allow users to install them on both android phones and iPhone remotely, such as SPY24.

WHAT IS SPY24 APP?

SPY24 is commonly used in 190 countries and works with any cell phone that has Android or iOS systems. If you use this app to track your child, most likely they are underage and their phone is on your name. This gives you complete rights over the device which makes using a SPY24 app completely legal.

HOW CAN I TRACK A PHONE NUMBER FOR FREE?

SPY24 is the world's best tracking app for locating mobile numbers. You can use this free app to track any unknown number. Features: It is available for iPhone and Android users.
Free Mobile Spy App | Best Monitoring Software for Android – Free Spy
FREE Registration No registration charges, just fill the required information.
Install the Set Up Installing Free Spy Is Very Easy! Just Download It, and Install on Any Android Device. No Root Required.
Start Monitoring Just After Completing Your Installation, You Can Start Monitoring Your Targeted Device Through the Control Panel.
Do You Want Free Mobile Spy App for Tracking Your Children's Smartphone Activities, Then Try Free Spy? It Will Provide Features Like Spy on Text Messages, FaceBook Spy, Whatsapp Spy
Free Mobile Tracker Is a Free Application for Monitoring & Tracking Sms, Mms, Calls, Recording Calls, Locations, Pictures, Spy FaceBook, Spy WhatsApp, Applications, and More!
Mobile Tracker App Is the Best Cell Phone Tracking Software for Monitoring Sms, Calls, Facebook, WhatsApp, Instagram, Videos, Pictures, Location & More.
Free Cell Phone Spy App Is the Best Invisible Software for Android Mobiles That Secretly Tracks Calls, Spy Camera, Whatsapp, Facebook, Viber, Sms, Web History and Gps Location
Paige
w.s

Adam
s.s
andre
n.n
Why Free Spy Is the Best Mobile Phone Tracker
Free Spy Is Undetectable In App Drawer And Will Work In Background,WhatsApp, SMS, call logs, location tracking & 25 more features,No root required,Undetectable - Free Spy works in invisible mode,It works on all the android devices,All the basic features are FREE
You Can Totally Rely on SPY24 – We've Got Your Back
SPY24 won't leave you alone with your subscription, because for us, your satisfaction is on top of everything else, and with that, we promise to deliver only the best mobile spying app experience that you will never have like it again!
100% Secure Satisfaction Guaranteed

24/7 Live Chat

Stealth Mode 100% Invisible
Free Spy Apps for Android - Cell Phone Tracker App