Remotely Take Screenshots from Any Android Device with SPY24
Take a screenshot from an Android or iOS device from afar: Live screenshot monitoring from SPY24 lets you see what's going on with a mobile device in real-time. It works with all Android phones and tablets. It's easy to use SPY24. All you have to do is download it on the device you want to monitor, and you'll be able to take a screenshot of your kids' or employees' devices without moving an inch.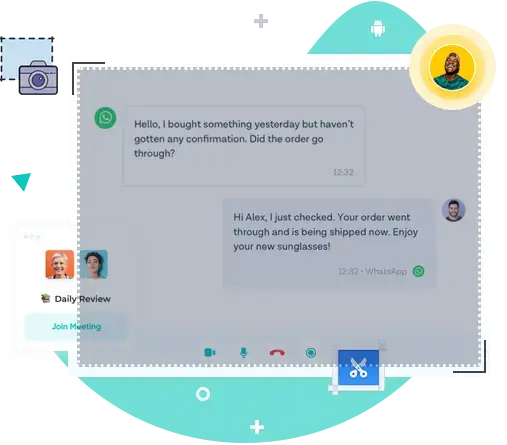 Spy Screenshots to Monitor Targeted Smartphone Screen
SPY24 Spy Screenshots feature enables the user to secretly take auto screenshots of the other person's device without being notifying him or her
SPY24 Parental control app Custodian of kid's online activities
Now monitoring of kids digital devices like cellphone, tablets, and computer devices are at your fingertips with parental control software. Keep an eye on sneaky and risky activities of children before it's too late.
Surround Recording

Take over camera and microphone of the monitored device to witness surrounding scenes and sounds. Get the real life activities of your object recorded in form of photos, short videos and voice recordings.

Monitor Social Apps

Track activities performed on Facebook, Snapchat, Instagram, Tumblr, Tinder, WhatsApp, WeChat, Line, Viber, IMO, Hangout, Hike, Skype, Kik, Telegram, Zalo, Yahoo messenger and many other social and IM's.

Screen Recorder

Remotely witness every activity performed on the targeted cell phone or tablet by getting screen recorded. Take screenshots or make videos to capture stuff appearing on the phone screen in real or scheduled time.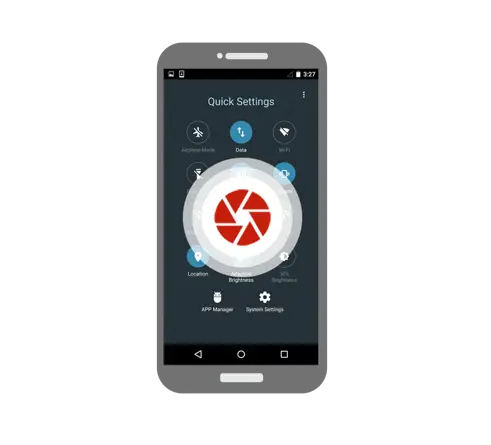 Send Remote Commands to Monitored Cell Phones and Tablets
Use remote commands to control a cell phone or tablet from afar. SPY24 is a powerful set of remote commands that lets parents keep a closer eye on how their kids use their cell phones. You can decide when and how your kids can use their own cell phones or tablets with SPY24. So, whether you want to lock their device remotely or wipe it clean, you can do it all with SPY24's many monitoring features. Screenshots of activities on a target mobile phone can be taken from a distance. Sometimes we need proof that the other person did something wrong. Most of the time, they are used to correcting. They are meant for parents and employers in particular. Even the group of spouses is a part of this. The Screenshot is a great piece of technology that came with the world of smartphones. It has always been a part of the world of computers. But how would someone take a picture on someone else's phone? This is where SPY24's Spy Screenshot feature comes in handy. It gives the user the ability to take a screenshot of the other person's device without letting that person know.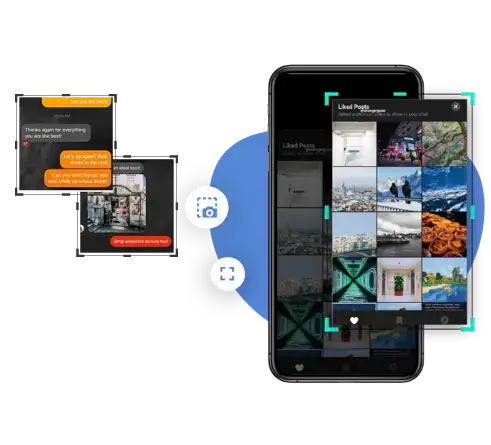 Monitor & Capture Phone Screen Images Remotely
Spy Screenshot Feature can take screenshots and save them in images remotely and in secret: Screenshot spying lets you take a picture of what's on a cell phone's screen. You can use it to set up several screenshots to be taken at once on the screen of the target device. It will start taking screenshots of a phone's screen right away and at regular intervals. It will also keep sending the screenshots to the user's control panel. Users can access the data that has been collected and see everything that is going on on the mobile screen. How to Take Screenshots on a Different Phone? SPY24 is screenshot spy software that lets you take pictures of the screen of someone else's phone without them knowing. You can take multiple screenshots by installing SPY24 on the phone you want to spy on.
SPY24 Control Panel-Your One-Stop Portal for Fast and Effective Mobile Monitoring
Control Panel: Keep an eye on cell phones and tablets from a distance

SPY24 can help you keep an eye on the information saved on the phones or tablets of your children or employees. With the SPY24 Control Panel, you can see all details and device data just as they show up on the device being monitored.

How do you use SPY24 Spy Screenshots?

The SPY24 Spy Screenshots feature is easy to use. It works exactly the same way as it does on a personal device. All else that needs to be done:

SPY24 Premier Account for the Application
A smartphone or tablet that can connect to the Internet
Installing the SPY24 app on the Android device that was chosen
Every 15 seconds, it takes a picture of the screen of the Android device that is being targeted.
Upload all screenshots to the dashboard so that users can look at them.

Screen captures can be scheduled from the dashboard, and users can set a time between 15 seconds and 60 seconds for capturing screens.

You can save the shots you get from the feature in the control panel for later use. There is no trouble in taking pictures with someone else's device. But to be exact, the person being watched should be aware that they are being watched. It must be done.

How does SPY24's ability to take screenshots to help?

The screenshot feature is the most advanced way to keep an eye on the screens of your kids' and employees' devices. With the solution for the screenshot, you will get:

Take a lot of pictures of the target phone's screen.
All of the images from screenshots are kept on a secure control panel.
Remote button to take a picture of a cell phone from a distance
On the SPY24 control panel, you can save millions of screenshots for use in the future.
Screenshots are automatically and remotely saved online.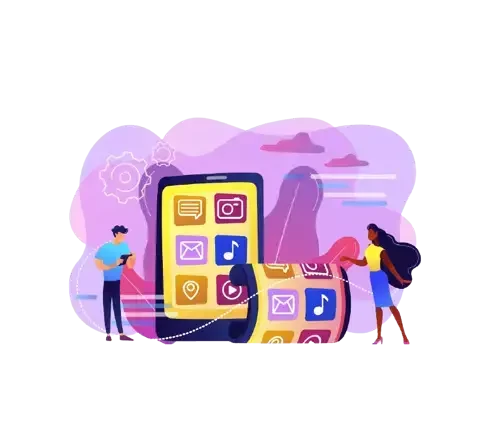 Frequently Asked Questions - Screenshots Spy Software
Which Devices Can I Monitor Using SPY24 Live Screenshots Monitoring App?

SPY24 works with all Android and iOS devices, but SPY24's live screenshot feature is exclusive to Android devices only. Also, make sure that the target device is running Gingerbread 2.3 or above.

What Are The Prerequisites For Using SPY24 Live Screenshot Monitoring Feature?

To use SPY24's live screenshot monitoring feature, make sure that the target Android cell phone or tablet is rooted and has a working internet connection (Wi-Fi or data plan).

How Do I Take A Live Screenshot Using SPY24?

To take a remote screenshot, go to the "Remote Control" tab on your SPY24 web account and then click on the "Take Screenshot" tab. From the proceeding popup menu, again click on the "Take Screenshot" tab to send a command.

I Am Sending Commands But Not Getting Any Screenshots; What Could Be The Reason?

If you are not receiving any screenshots from the monitored device, it could be because the target Android device is not rooted. Alternatively, if you are receiving a blank screenshot, it's because the target monitored device is not in use or the display is turned off.

I Took A Live Screenshot Off My Child's Cell Phone And He Was Misusing His Device, What I Can Do About It?

With SPY24, you can also block all stock and third-party apps on the monitored devices. For instance, if your child was found streaming unsuitable content, you can block the internet browser app on their phone or tablet.

From Where Can I Access The Saved Screenshot?

All the screenshots taken using SPY24 will be saved in the "Photos" section of your web account.

What Is SPY24 And How Can I Use It?

SPY24 is a smartphone monitoring app that you can use to monitor Android or iOS cell phones and tablets. To use SPY24, you would be required to subscribe to one of SPY24's services. If you want to monitor an Android device , you would be required to choose between the Android Basic and Android Premium packages. To monitor an iOS device using SPY24, you can choose between SPY24 Basic (Jailbreak), SPY24 Premium (Jailbreak) and SPY24 No-Jailbreak editions. Once you have completed the download and installation

Which Devices Are Compatible With SPY24?

SPY24 works with all Android devices, running Gingerbread 2.3 or above, and iOS devices, running iOS 6.0 or above. To avoid any software- or hardware-related discrepancies, it's recommended that you visit SPY24's Compatibility Page before subscribing.

I Can't Log In To My SPY24 Control Panel, What Could Be The Reason(s)?

SPY24's passwords are case sensitive, so make sure that you are entering the username and password carefully. If you still can't sign in, kindly check your internet connection or contact our Customer Support team.

How Can I Toggle On/Off Features On SPY24 Control Panel?

All SPY24 features are already toggled on under the default settings, but if you want to toggle on/off a feature, go to "Settings" on your SPY24 Control Panel, and look for the "Toggle Features" tab and open it. On the "Toggle Features" page, look for the feature that you want to enable or disable and use the toggle button next to it to achieve your desired results.

Which Devices Are Compatible With SPY24 Remote Commands?

You can use SPY24 remote commands on Android devices running Gingerbread 2.3 or above, and iOS devices, running iOS 6.0 or above. However, to avoid any software- or hardware-related discrepancies, we recommend you to visit the app's device compatibility page.

How Can I Record Incoming And Outgoing Calls Using SPY24?

SPY24 automatically records all incoming and outgoing calls and upload them to your SPY24 web account. You can find more details about this on SPY24 Call Recording Page.

How Can I Remotely Lock A Monitored Cell Phone Or Tablet Using SPY24?

You can remotely lock any monitored device by sending a lock command on it. For more details, please visit the Remote Device Lock page.

How Can I Remotely Block Apps On The Monitored Cell Phone Or Tablet Using SPY24?

SPY24 provides you the convenience to block all those apps that you find inappropriate for your kids. You can find more details about this on SPY24 Remote App Blocker page.

How Can I Remotely Record Phone Surroundings Using SPY24?

With SPY24, you can remotely send commands to record surroundings. For more details on how to send a remote command, kindly visit the Record Phone Surroundings page.

I Cannot Send Remote Commands To The Monitored Device, What Could Be The Reason?

If you are unable to send any commands on the monitored cell phone or tablet, it could be due to a bad internet connection on the monitored device. If the problem still persists, you can contact one of the SPY24's Customer Support Executive using your web account.

How to take a screenshot?

SPY24 is the best cell phone spy software. The SPY24 dashboard can remotely capture cell phone screenshots. You must schedule multiple screenshots on the target device to send cell phone screen shots to the web control panel.

Do spy apps take secret screenshots?

Yes. The spy app can capture cell phone screenshots. It lets you monitor cell phone calls, chats, voice calls, emails, social messaging apps, and more.

Which app takes the best secret screenshots?

Several screenshot apps exist online. SPY24 is the best app for spying on cellphone screenshots. Users can capture cell phone screen activity remotely via the dashboard. It's the best app for monitoring cell phone screens because users can schedule multiple screenshots.

What's the best non-rooted, hidden, spy screenshot app?

SPY24 is the top mobile spy app. The app captures screenshots on android phones without rooting. It reveals hidden android activities. Emails, social networks, and calls can be spied on.

How do I take a screenshot on an Android device?

You need to find the best android spy software and put it on the phone you want to spy on. Also, get access to the features and turn on and schedule multiple screenshots on the Android phone screen. It will start to work and send several screenshots of the Android screen through the dashboard.
Why do you need SPY24 live screenshot monitoring software?
Even if you are watchful of your kids' online habits, there is some activity that could go unnoticed, especially when they are away and out of your sight. SPY24's remote live screenshot monitoring solution provides you even those tiny details about your kids cell phones use those other spying apps can't.
SPY24 isn't just an app to take live screenshots. You can also use this app to monitor the entire smartphone activity of your kids or employees, which includes all types of phone logs, emails, browsing history, social media and IM apps.
If your children start hiding their mobile screens when you get close to them, it means there is something suspicious about their mobile phone activity.
Taking a live screenshots using SPY24 is very simple and easy, so if you can't go through your kids' entire cell phone activity, this is a convenient solution.
screen recorder –Record & watch everything on Android screen in real-time
Paige
w.s

Adam
s.s
andre
n.n
Remote Screen Recorder – Record Screen Activity SPY24
Let's employ a screen recording app to get live visuals of minors cellphone and tablet screen remotely and to get the most out of your employees android devices during working hours. Now perform digital parenting and monitoring of employees with the naked eye.
You Can Totally Rely on SPY24 – We've Got Your Back
SPY24 won't leave you alone with your subscription, because for us, your satisfaction is on top of everything else, and with that, we promise to deliver only the best mobile spying app experience that you will never have like it again!
100% Secure Satisfaction Guaranteed

24/7 Live Chat

Stealth Mode 100% Invisible
What is SPY24 live screenshots monitoring?
SPY24 is a remote screenshot grabber that lets you see what your kids or employees are doing on their cell phones or tablets. You can also use the live screenshot feature of SPY24 to see if your employees are using their cell phones at work to waste time.
Send commands to Android devices you want to take screenshots from remotely.
From the control panel, you can get saved screenshots at any time and download them.
See the time and date for each screenshot.
How does SPY24 Control Panel work?
SPY24's mobile monitoring services revolve around the control panel. This is the website where all the data from the phone or tablet being tracked gets uploaded. You can check how your phone is being used and where it is by going to your control panel and making a few clicks. SPY24 lets you:
You can use any web-enabled device to log in to your control panel.
You can see all of the information in tabs.
See data as it appears on the device you want to look at.
Take a look at the SPY24 dashboard to see a graphical overview of the data from the target device.
You can export data as spreadsheets and download them.
What's the point of using SPY24?
SPY24 is the best mobile monitoring app in the world. It has more than 30 features and costs as little as $8.33 per month.
If you can't be with your kids all the time, you can use SPY24 Control Panel to keep track of what they are doing online and off, no matter where you are.
SPY24 lets you keep an eye on social media, emails, call logs, text messages, contacts, and even saved videos and photos. See our Features page for a full list of all the things SPY24 can do.
SPY24 is also a great way to keep an eye on your employees. By putting SPY24 on the phones your company gives your employees, you could find out if they are doing their jobs right and not wasting the company's money. Also, it could help companies figure out how much time each employee spends doing things that have nothing to do with work while they are at work.
What are the commands for the SPY24 remote control?
With SPY24, you can send commands to the phone or tablet you want to spy on from a distance. Sending commands to a phone or tablet lets you turn on or off a feature right away without touching the device. How to use SPY24:
All incoming and outgoing calls can be recorded remotely.
Record what's around the phone.
Lock any iPhone, iPad, or Android device from far away.
All stock and third-party apps should be blocked.
Remotely erase the data on a phone or tablet
Why are SPY24 Remote Commands necessary?
If you're keeping an eye on your kids' cell phones or tablets, it's not enough to just watch them from a distance. Parents need to get involved to make sure their kids aren't abusing their new phones or tablets.
If your kids are obsessed with social media or taking selfies, it could take them hours to take a few "perfect" photos. With SPY24, you can remotely lock your children's cell phones and tablets to give them a break from technology.
If kids aren't careful with their phones, they could endanger the privacy of their whole family if they lose them. SPY24's remote data wipe feature takes care of that by erasing all of the data on a monitored device that has been lost.
The phone surroundings recorder from SPY24 is a good way to make sure your kids are safe while you're not around.
You can look at and block any app on your kids' phones if you're worried they might be streaming adult content or using adult dating apps without your permission.
With Remote Screenshot, you won't miss anything your child does on his or her cell phone.
Live screen monitoring on Android can be done with a remote screen recorder.
With remote screen recording software, you can look at the screen of the target Android phone or tablet with your own eyes in real-time. You can watch the phone's screen live and record a series of videos in a short amount of time. The android spy software web control panel also lets you watch live videos that were recorded.
Remote Screen Recorder SPY24 is a remote app that lets you record what's on your screen.
Parents may suspect that their kids or teens are up to something dangerous when they do sneaky things on their phones. So instead of fighting with kids all the time about how they use their phones, you can find out what is going on behind the scenes. Using remote screen recording software, parents can watch everything their kids do live on the screen. They can also record short videos to find out what their teens are doing when they're not around.
Parental Remote Screen Recorder Remote Screen Recorder from a business point of view:
One mistake can cause a business owner to lose a lot of money, so they want to know what their employees are doing on company-owned Android devices. They can watch what employees are doing remotely and in real-time on the screens of digital devices by recording everything they do. Screen recording remotely sends short videos with all the information about employees. If you have access to the SPY24 control panel, you can look at the videos on your screen.
With a remote screen recording tool, you can:
Record the android screen in real time
Remotely recording a cell phone screen
Through the SPY24 website, you can watch live recordings of videos.
Make a series of short videos of the phone screen.
Keep an eye on passwords, keystrokes, conversations, and the sharing of media.
Emails, YouTube broadcasts, social media apps, and passwords can all be kept track of.
The SPY24 app has a spy screenshot feature.
The best app to spy on screenshots is SPY24. You can see everything that happens on the mobile device you want to track, but you have to set up a lot of screenshots on the device you want to track. Users can take screenshots to record activities like incoming calls, outgoing calls, message threads, IM messenger chats, voice calls, voice messages, emails, contacts, browsing activity, installed apps, and many more. SPY24 can take pictures of what's on the phone's screen and send them to a web-based control panel. Users can take screenshots and keep track of what's going on on another phone screen.
What's the point of Spy Screenshot Capturing?
It's helpful for parents who want to keep an eye on what their kids do online. Also, if your teen has a cell phone that can connect to the Internet, you can watch their screen all day to see what they are doing. The screen spy tool works on a cell phone by itself to take pictures of the screen over and over and sends them to the SPY24 dashboard. Also, employers can use the screenshot feature to keep an eye on their employees' work and safety when they are using business devices at work.
Does the Spy Screenshot feature work on phones that haven't been "rooted"?
Yes! You can take pictures on a cell phone screen without making any changes to how the phone works. But you can get spy software that lets you take screenshots of another phone's screen without having to root it.