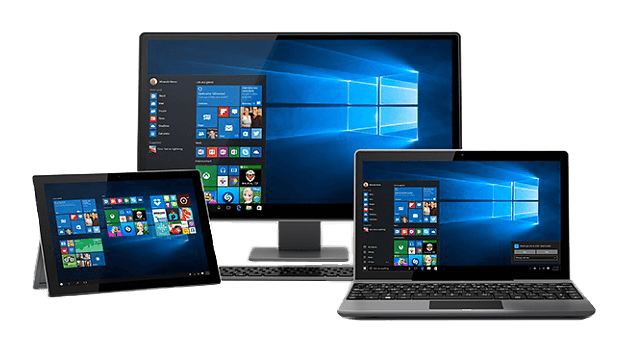 Windows PC Spy Software - Monitoring For Desktop/Laptop
Remotely supervise the digital behavior of your children and employees by tracking their desktop and laptop computers running Windows OS. Sneak into Samsung, Dell, HP, Acer, LG or any Windows PC with the SPY24 Windows monitoring solution. Windows monitoring software to remotely spy on windows computer such as desktop and laptops Windows spy app can secretly monitor the activities.
Windows Monitoring Software – Remotely Microsoft PC Spy
windows spy software to monitor windows computers & laptops. SPY24 spy software for windows computers can secretly monitor all the activities remotely. The most powerful and undetectable Windows spy software. Remotely check all activities on a Windows PC. Windows Spy software is hidden and undetectable
User- friendly Reports

Reports will be easy to understand regarding all of the activities performed on window device.

On demand screen shots

Smoothly capture screen shots of every single activity your kids or employees are doing

Block website

Stop functionality of any particular website that you think is inappropriate

Mighty Alarms

Fix alarms on specifically marked activities of your kids or employees on your target window device.

Invisible Mode Tracking

Invisible remote installer allows stealth mode tracking to ensure uninfluenced tracking.

Online/Offline Tracking

Unlike most of the productivity assessment tools, SPY24 provides both online-offline tracking.

Real-Time Monitoring

See exactly what's happening on your monitored devices in real-time; there are no coverage gaps.

Simple setup and Usage

Just install the windows PC & laptop spy software and start tracking remotely what you are looking for

Real-Time Monitoring

Remotely witness the real-time computer activities of the object with the help of screenshots or screen recording.
Access Instant Messenger Chats and Multimedia
SPY24 knows the importance of tracking social media of your family or even employees, and that's why, it has one of most extensive instant messaging monitoring. With SPY24, you can read instant messages and even view photos on select IM apps.
---
Track GPS Location
Track location of your kids in real-time while they are out with friends or know how your employees like to spend their lunch breaks. SPY24 offers fast tracking with near to 100 percent accurate results.
The Best Way to Monitor Your Cell Phone or Tablet
Digging into someone's enormous phone data for relevant stuff is a tiresome task. There could be thousands of emails, texts, chats, etc., leaving you with no clue what to do with all that information. However, with SPY24, you can change this because our exclusive actuarial reports collect the more important data and present it to you in a very neat fashion.
Read Emails and Monitor Online Activities
SPY24 makes it easy for you to track online habits of your kids and employees. Read sent or received emails and even check complete browsing history and that too in a completely stealth mode.
Reports

Get reports regarding activities that occurred on target device.Get real-time reports regarding activities performed on the target widows laptop & desktop devices

Photos

Secure media files by uploading them to online storage.Remotely save data of the target windows PC in terms of photos to the online dashboard.

Screen Recording

Record whatever appears on the computer screen.Record short videos of the screen to know the activities happening on windows in real-time.
Record Phone Calls and Surroundings
SPY24's powerful monitoring lets you automatically record all incoming and outgoing calls and also the phone surroundings.
View Photos, Videos & Calendar Entries
SPY24 gives you access to all photos, videos and calendar entries stored on the monitored devices. Plan ahead of your employees and kids by keeping a watch on their to-do list.
INVISIBLE

Can run 100% invisible or visible. Undetectable, runs in the background without any evidence.

MORE FEATURES

Offers everything competitors have plus extra 70 features that no one else can offer.

REMOTE CONTROL

Provides remote updates, remote upgraded, remote settings changes, and remote uninstall
Remotely Control Target Phone/Tablet
SPY24 knows how to stay ahead in the smartphone monitoring game with its tons of remote device monitoring features. With SPY24, you only get the best spy app that exists to date.
24/7 Instant Alerts
Don't let anything important to miss out of your sight; SPY24's 24/7 instant alerts save you time by sifting the usual cell phone activity from the unusual.
Remote PC Spy Software - Monitor YOUR PC from ANYWHERE without Physical Installation
Are you looking for the best free spy software for windows? If so, you've come to the right place! In this blog post, we will be discussing some of the best free spy software for windows. So, if you're interested in learning more, keep reading!

The Best Free Spy Software for Windows PCs
Are you looking for the best free spy software for your Windows PC? If so, you've come to the right place! SPY24 offers a range of powerful spying features that can be used to track and monitor activities on your PC. Whether you need it for business or personal purposes, SPY24 is an excellent choice. Let's take a closer look at why SPY24 is the best free spy software for Windows PCs.
best free spy software for windows
Powerful Features: SPY24 comes with a host of powerful features that allow you to easily monitor and track activities on your computer remotely. Its remote monitoring feature allows users to view their computer screen from anywhere in the world, while its keylogger feature records all typed text, including usernames and passwords. It also has a built-in audio recorder that captures conversations taking place near the computer, making it easy to record phone calls as well as meetings and meetings with clients.

Easy Installation: Installing SPY24 is incredibly simple and straightforward. By following the provided instructions carefully, you can install the program without any technical knowledge or expertise. Plus, once installed, it runs invisibly in the background so no one else will know it's there - perfect for businesses who need to keep an eye on their computers without raising suspicion!

Free Trial: If you're not sure if SPY24 is right for you, don't worry - we offer a free trial version of our software so you can test out its features before committing to purchase. This way, you can make sure that our product meets all your needs before investing any money into it.

Conclusion:

In conclusion, if you're looking for the best free spy software for your Windows PC then SPY24 should be your first choice! With its powerful features, easy installation process, and free trial version available; it's no wonder why millions of people have chosen SPY24 over other similar products on the market today. So what are you waiting for? Visit our website today and start using SPY24 now!