SPY24's mobile monitoring technology protects students' tech
Although smartphones and iPads have been forced into classrooms as part of the education sector's mandatory upgrade, there are risks associated with this move as well. While students are using the devices that the school provides, SPY24's indispensable monitoring app helps to increase engagement, productivity, and digital safety. Your students won't use school equipment for personal use or access inappropriate content online because SPY24 is aware of how kids can get around school policies.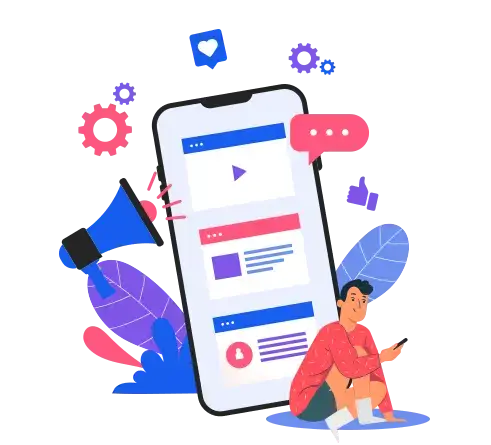 Check out all our great monitoring features!
Explore featuresExplore features by clicking on a platform
SPY24 Helps You Protect Your Students and Teach Them Healthy Digital Habits
Do you know that most schools in the U.S. don't have any software programs setup on the mobile devices that their students use? A lot could go unnoticed and can put children at risk. Don't wait for that moment, get SPY24 that's meant to ensure a safer cyber verse for your students.
App Blocker

Block all stock and third-party apps. Block IM Chat Messengers like WhatsApp, Tinder, Kik, Snapchat, etc. Unblock apps from your SPY24 Dashboard anytime.

Remote Controls

Not every class session is all about using devices. Choose when your students can have access and when they should only be focusing on the class board.

Web Browsing

You wouldn't want your students to use school devices to watch porn. Use SPY24's student internet usage monitoring software and access their browsing history and saved bookmarks on their devices. With the extensive internet filtering tool, block all pornographic and violent content, you don't want your students to explore.

Device Safety

Develop a virtual geofence for all your school devices to get instant alerts if a student exits school carrying them.

Spy On Android

The only Android spy app that captures all forms of messaging, records and intercepts all types of calls, is 100% hidden, logs keystrokes - and much more. With over 150 features it is the most powerful monitoring software for Android.

Spy On iPhone

Install SPY24 iPhone monitoring software to spy on iPhone messages, applications, phone calls and surroundings. With a unique call interception feature, SPY24 has more iPhone spy app features than the rest.

Mac Monitoring Software

Install the SPY24 Mac Spy app on your targeted Mac desktop and Laptop to monitor and spy on all the activities done on the targeted Mac device.

Windows Spy Software

Windows monitoring software to remotely spy on windows computers such as desktops and laptops Windows spy apps can secretly monitor the activities.

Computer Monitoring Software

Computer monitoring software is essential spy software for PC to monitor kids' and employees' computer activities. Install the Computer spy app to start remote-tracking – Spy App for PC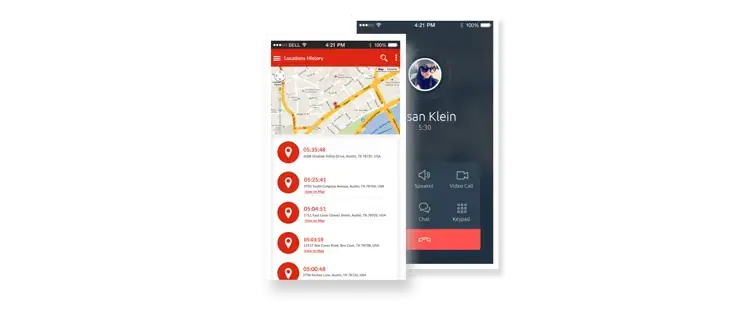 What is SPY24 Student Monitoring App for Schools?
SPY24 is a powerful and non-intrusive monitoring app that will enable you to develop a digitally-safe classroom environment for your students. By installing SPY24 on the school-owned devices, you can remotely monitor how students are putting them to use. Monitor multimedia files (Photos and videos). Remotely access web browsing history and bookmarks. Remotely block all the inappropriate content, including pornographic and violent content. Teach your students how they can save themselves digitally from potential risks of identity theft, phishing, and cyberbullying. Define inappropriate words and places and receive instant alerts on their usage. View Whatsapp call logs. Read all chat threads. View all pictures with WhatsApp photo tagging. View time and date stamps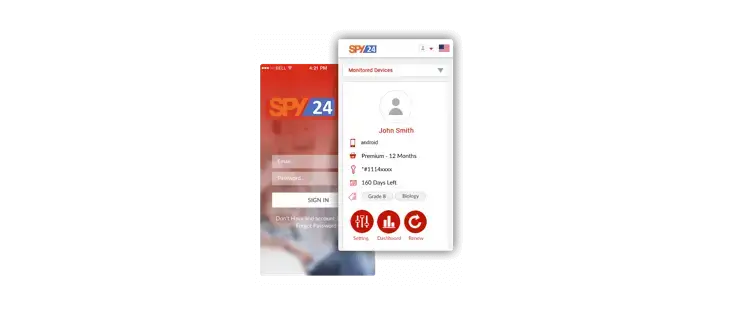 Exclusive reports on students' device usage
Instead of digging into your student's enormous technology usage, SPY24 enables you to collect the more important data and presents it to you in a very neat fashion. Identify learning difficulties and other issues your students might be facing. Inept browsing habits could be bad for your students. SPY24 sends you a report on the top 10 frequently-visited sites with time and date geotags. Assign Tags and Manage Dozens of Children Devices Easily Organize and group children's mobile devices at school by assigning them tags according to grade, subject, professor, or any other relevant tag of your choice. With SPY24, teachers can add any relevant tags to the devices to filter only the required ones. Efficiently monitor bulk school devices An SPY24-exclusive feature Add unlimited tags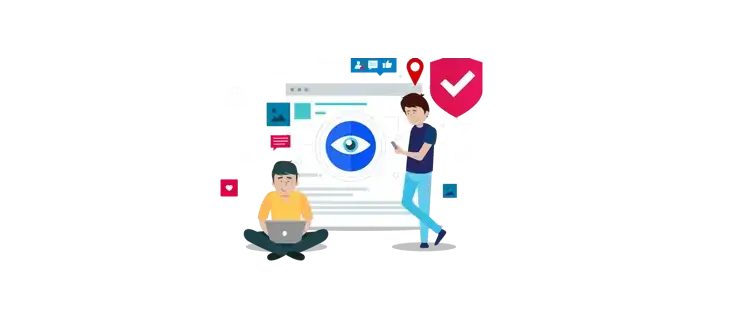 Why do you need SPY24 Student Monitoring App?
The Children's Internet Protection Act (CIPA), passed by Congress in 2000, necessitates that K-12 schools and libraries in the U.S. must use Internet filters and implement other measures to protect children from harmful online content. 68% of students say they have periodic access to devices during class. With SPY24 internet filtering, school administration can block access to inappropriate content like pornography, sexting, violent content, etc. Give your teachers, administration, and other concerning staff access to SPY24 Dashboard for free.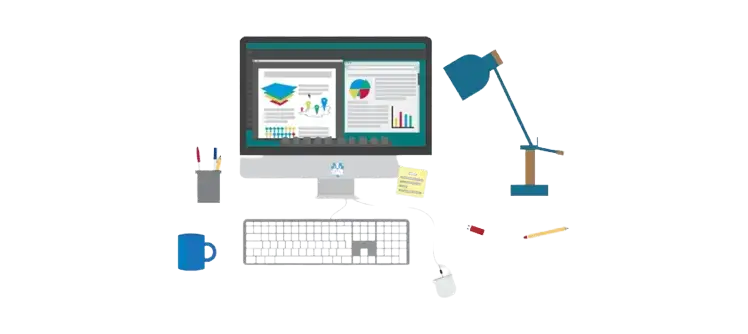 Spy On Any Computer With Our Powerful Computer Monitoring Software
What exactly is SPY24? Log into your risk-free account and choose any device to monitor discreetly from your safe online account (Android, iPhone, PC, Mac, or Chromebook). All products install in less than 5 minutes, are unobtrusive and hence tamper-proof, and all recorded data is delivered to a secure web-based account that you can monitor remotely from any device at your leisure. View all recorded data or use our alert log to see only the items that have been flagged as potentially dangerous. In any case, SPY24 assists you in being a responsible digital parent by safeguarding your children from all online and offline threats:
Don't have to scroll through a plethora of information – Monitor Only What Really Matters
Don't have to scroll through a plethora of information – Monitor Only What Really MattersAs a school administrator, it is significant to monitor your students' technology usage within the school but monitor only what concerns you. With 30+ features that are all fairly advantageous for students' safety, SPY24 makes monitoring tasks easier than ever before.Exclusive reports on students' device usageInstead of digging into your student's enormous technology usage, SPY24 enables you to collect the more important data and presents it to you in a very neat fashion. Identify learning difficulties and other issues your students might be facing. Inept browsing habits could be bad for your students. SPY24 sends you a report on the top 10 frequently-visited sites with time and date geotags.Easy management with SPY24 DashboardWith SPY24 Dashboard, you can monitor and manage all the students and control their technology usage within the school anytime, anywhere. With our user-friendly and highly interactive control panel, you can manage and customize the app features according to your needs and perform control actions on the fly.SPY24 Watchlist AlertsSPY24 can make your management and monitoring tasks easier as you don't have to go in and check on your students all the time. You can receive instant alerts on your mobile devices via emails. With SPY24 Watchlist Alerts, you can save your time and money as it lets you:Efficiently monitor bulk school devicesA SPY24-exclusive featureAdd unlimited tags

Stop Assuming & Start Inspecting What They Are Up To Something With Computer Monitoring Software SPY24 PC Spy Software, An Ultimate Solution for Guarding Kids/Teens and Scrutiny on Employees.

Keep track of what you do on your computer screen.

Surroundings to Hear

Keep track of your browser's activities.

Controls on tampering

Websites should be blocked.

Easy-to- Data can be viewed

Uninstall the software from afar.

SPY24 enables users to remotely monitor their computer - PC by simply installing the world's best parental control software.

Stop assuming and start looking into what they're up to.

SPY24 computer monitoring software gives you access to cutting-edge technologies that allow you to spy on any type of desktop or laptop from any place. SPY24 MAC & PC spy program allows you to do stealth operations without revealing anything about your target, such as tracking every activity on a PC & MAC computer on the internet with a precise time schedule.

Monitoring Software for Mac

Your device's geolocation can be tracked.
Bug Mic Bug Monitor Keystrokes Screen Recording Camera Bug Mic
History of Searches

Spyware for Windows

Get detailed reports on all of your activities.
Keep track of all of your activities.
Websites should be blocked.
Set your alarms
Check out the Activity Logs
Images from the computer screen

SPY24, the Ultimate Computer Spy Software, is a true 24/7 guardian for your children.

One box with numerous hazards for children, such as creating a hook of insatiable curiosity by looking for PC and MAC layouts, color schemes, wallpapers, various shortcuts, icons, calculators, and so on. This little PC & MAC is also an empty universe filled with pragmatic certainties, such as children who are accustomed to playing games all day and communicating with their pals, and gossiping.

The insidious carnal content poisons the mind and soul, depersonalizes, and has a negative impact on the cognitive development of children. These issues cause parents to think twice and thrice about monitoring their young children's and teens' PC and MAC activities. Simply install the SPY24 computer spy program on your child's device, and you'll be able to keep an eye on them at all times.

Spyware for Mac and PC - Keep an Eye on Your Employees

Employees don't keep focused on their assigned work when working in an organization, such as playing card games on PC and MAC, listening to music, and there are certain employees who frequently see things that are totally unapproved for them, causing computer systems to be damaged.

Employers can avoid all of these issues by installing computer monitoring software on their PCs, which has the ability to monitor every single action that employees make during work hours. Simply install a Mac & PC spy program on your company-owned devices to eliminate all of your worries as an employer.

Points to consider when installing the MAC & PC Monitoring app:

As a user, you must concentrate on a few aspects in order to install the PC & MAC tracking app. The requirements for PC and MAC devices are similar: physical access to your device, a user name and password, and a stable internet connection for real-time monitoring.

PC (Windows)

To begin, you must first determine compatibility. Windows 7, 8, 8.1, and 10 are all supported by the PC spy application. After that, check the window version by gaining physical access to the device, clicking the start button, pressing Run, typing winter, and pressing enter, and finally, the version will show.

Macintosh Computers

The Mac monitoring software is compatible with MAC OS Mavericks, Yosemite, and Capitan. To check the MAC version, acquire physical access to a device, click on the Apple symbol, select "About This MAC," and the MAC version will appear.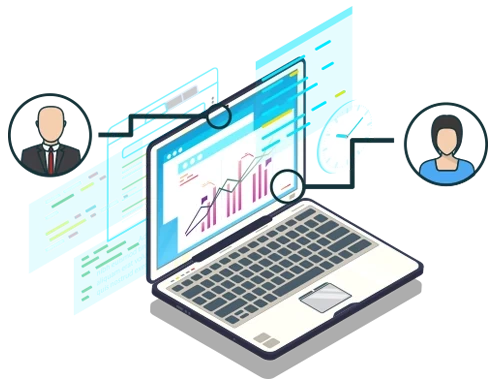 Frequently Asked Questions - SPY24 for Schools
Do We Need To Tell Our Students That We Are Monitoring Them?

Yes, it is important to inform students that their school-owned devices are being monitored

We Want To Track Our Students' Activities; Which Devices Are Compatible With SPY24?

SPY24 works with both Android and iOS devices. Android – running Android OS 4.0 or above. iOS device – running iOS 6.0 or above

Can We Track Our Students' Activities On Their School PCs?

Currently, SPY24 isn't functional with PCs.

How Can I Buy SPY24 Student Monitoring App For My School?

Simply, click on "Buy Now" anywhere on the website to purchase SPY24's subscription. For any further details, you may visit our FAQ Page or contact our Customer Support.

What Are The Basic Requirements Of Using SPY24 Student Monitoring App?

You will need a one-time installation on the target device, and for that reason, you will need physical access to the device. However, in the case of iOS jailbroken devices, you would only need the iCloud credentials of your students.

Is SPY24 impenetrable to tamper?

Yes – SPY24 is designed to be tamper-proof. Neither in the Registry, System Tray or Task Manager nor in Add/Remove Programs does it appear.

Is SPY24 compatible with the monitored device?

Windows XP, Windows Vista, Windows 7, and Windows 8 are all supported by SPY24 for PC. Microsoft's latest operating system, Windows 11, is available for download. In spite of our best efforts, we cannot guarantee SPY24's compatibility with new operating systems going forward. If the target device is running an unsupported operating system, refunds will not be granted. To learn more about the refund policy, please click here.

Is there anything I need to install on the device I have access to monitor?

In order to monitor the device, SPY24 must be installed. Physical and password access are required to ensure proper use. As soon as you install SPY24 on your computer, it begins secretly monitoring and recording all of your online activities.

Is SPY24 compatible with the monitored device?

The following versions of macOS are supported by SPY24 for Mac: — All Mac OS In spite of our best efforts, we cannot guarantee SPY24's compatibility with new operating systems going forward. If the target device is running an unsupported operating system, refunds will not be granted. To learn more about the refund policy, please click here.

Exactly how long does it take for recorded data to show up in my account?

The PC version of SPY24 keeps track of things in real-time. As soon as the data is available, it is uploaded to your secure online account.

Is it necessary to purchase an additional license if I wish to keep track of more than one device?

It is necessary to have a separate license for each computer or phone that you are allowed to keep track of. Orders of three or more licenses qualify for volume discounts. Multiple licenses can be purchased and all recorded data can be viewed in the same safe online account.

Is there a way for me to access the recorded data?

To access your online account, you will receive an Order Confirmation that includes a link to your secure online account. The safety and security of the recorded activities are ensured by SPY24's usage of 128-bit encryption. It is just you who has access to the activity logs because you are the authorized account holder.

Are there any other steps I need to take before I can proceed?

If you want to use SPY24 on the target Android smartphone, you don't have to "root" the machine first. Rooting is not only difficult, but it also breaks the device's warranty, and the "root" will be lost if the device is updated to a newer version of Android in the future. Rooting the target device may be a red flag for competitors.

Is SPY24 compatible with the device I wish to monitor?

The Android version of SPY24 requires Android 2.1 or later. In spite of our best efforts, we cannot guarantee SPY24's compatibility with new operating systems going forward. If the target device is running an unsupported operating system, refunds will not be granted. To learn more about the refund policy, please click here.

Does the gadget need to be updated?

If you want to use SPY24 for Android, you'll need physical access to the device you're monitoring. Since SPY24 requires password access to be installed on the target Android device if one is present, this is a requirement.

What happens if I don't have root access to the target device?

A "jailbreak" isn't required to use SPY24 on the target phone or tablet. It's not only difficult but jailbreaking also violates the device's warranty, meaning that if you ever upgrade to a newer version of iOS, your hard work will be lost. A USB cord, a PC or Mac, and a child's iPhone are all you need to use SPY24. Competitors who want you to "jailbreak" the target gadget should be avoided.

Specifically, do I require access to the aforementioned target device?

YES – To complete setup, you will need to have access to your iPhone.

Exactly how long does it take for recorded data to show up in my account?

Backups will take place if the device and PC are connected to the same wireless network when they are initiated.
Classroom Monitoring
Take Control Now It is hard to teach a group of people how to use a computer. Discipline in classroom can be an issue. Classroom monitoring can truly help you with this.
Yes, such training isn't easy. For someone who's doing something right, there are probably two others doing it wrong, playing games, checking email, shopping...
Classroom monitoring - see live screens of all students' computers
Show your screen to students Take a control (mouse & keyboard) over student computer
Lock all students' computers to get the attention Record student computers screens to AVI files
Send and collect files Execute several tools like power off, restart, hibernate, lock workstation,... Prevent Internet browsing (block ports, block / allow individual web sites) Start or stop applications and processes on student computers Monitor thin clients, Terminal Services (RDP) sessions
Can be remotely configured and installed Works on LAN, WLAN, VPN and Internet Password protected Multi monitor support
Paige
w.s

Adam
s.s
andre
n.n
Computer Monitoring Software for Schools
Classroom monitoring software is an essential tool for improving student engagement and class productivity. Built-in classroom monitoring lets you see what everyone's doing - without leaving your desk. You can monitor the activity of all student computers in your school remotely. Plus, you can share your screen with your students' record activity, control computers, make demos, limit the internet usage, block applications and much more.
You Can Totally Rely on SPY24 – We've Got Your Back
SPY24 won't leave you alone with your subscription, because for us, your satisfaction is on top of everything else, and with that, we promise to deliver only the best mobile spying app experience that you will never have like it again!
100% Secure Satisfaction Guaranteed

24/7 Live Chat

Stealth Mode 100% Invisible
Best Monitoring Software 2022
Effective Classroom Management What is Classroom Management?
In short, it is a process that ensures teachers run lessons smoothly, keeping students organized, productive, and focused on tasks.
Effective classroom management may be difficult to achieve for many teachers because it is almost impossible for them to eliminate disruptions of some students, especially when computers are used in the teaching process.
Use of Classroom Management Software
We have already talked about the challenges teachers have when trying to do teaching as effectively as possible.
Luckily technology can help with a wide range of different classroom management software. Thanks to such applications, teachers can keep students engaged while easily monitoring student activities because classroom monitoring capability is a part of every modern classroom management application.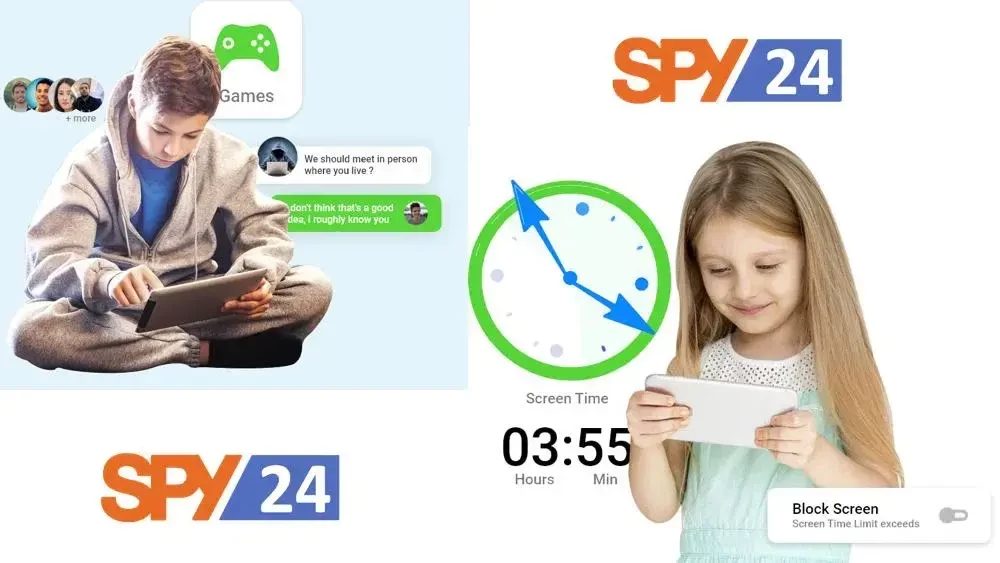 Distraction elimination is one of the main goals of classroom management.
In those days computers are an essential part of many classrooms. While computers bring a lot of benefits, they offer also some temptations in the form of students trying to surf forbidden web pages, play games, or try to install additional applications on the computer.
Advanced classroom management software can solve those challenges by allowing the teacher to temporarily lock computers, block illegal web pages, prevent certain application execution...
The teacher can sometimes feel powerless teaching a group of students when they are sitting behind the computers. It is difficult to know what each student is doing if you don't see their screens.
As mentioned such software offers a solution in the form of classroom monitoring where the teacher can see the live computer screens of every student.
Additionally, the teacher can control when students are allowed to use the computers and when it is time to listen to the teacher or do some other exercise. Having control is crucial for successful classroom management.
Personalization, Differentiation, Individualization
As we all know students differ in their capabilities, interests, talents, and learning approaches... Such differences require a personalized approach to individuals.
Here the classroom management software can help since the teacher can use it to easily track the progress of each student. Depending on the individual student's progress, a teacher can decide to lead the class differently e.g. by providing additional assignments for students that already finished their tasks, or providing help to students that need it.
Buy Classroom Spy Professional
For the fastest way to receive your classroom monitoring software, please order online using your credit card.
To do so, please select a software license below, click on the "Buy Now" button, and follow the instructions.
For most orders, your license key should be delivered within ten minutes.
Besides using a credit card, check wire transfer, or PayPal... we also offer a variety of alternative ordering methods (e.g. Purchase Order).
Perpetual Software Licenses
The software license is perpetual and never expires. You don't need to renew it. It is not a subscription.
This license is intended to be used only on a local network (LAN, WLAN, VPN).
With our powerful computer monitoring software, you can spy on any computer.
Keylogger, Chat Apps, Email, Screenshots, Browser, Internet Usage, File Activity, Application Usage, Alerts, PC & Mac - 40+ Amazing Computer Monitoring Features
SPY24 is the greatest computer monitoring software since it allows you to do the following:
Take a look at some of the most popular IM chats and emails.
Keep track of your browser's activities.
Keep an eye on your PC and Mac.
Supports Webmail for Microsoft Outlook 365
View Keylogs and keep track of all keystrokes.
Check out file transfers.
Exchange your old program for a new one.
Track USB activities and user logins to monitor bandwidth usage.
Support is available around the clock.
There is an installation service offered.
SPY24 is the best computer monitoring software for parents and employers in the world, with over 40 unique features.
What Is the Purpose of Computer Monitoring Software?
SPY24 is for anybody who has a computer and needs to defend themselves or others they care about against cyber threats of any kind.
Employers can utilize SPY24 to monitor employee productivity, browser history, desktop screenshots, and emails, as well as capture keystrokes, track USB connections, and record keystrokes. With our file activity-tracking features, you can even monitor network traffic and prevent potential data breaches before they happen.
Parents may monitor their children's online activities using SPY24's comprehensive set of parental controls. Never again be concerned about the applications they install, the websites they visit, or the people they communicate with over IM or email.
You can use our computer monitoring software to keep an eye on and secure your computer while it is in use by others.
Use SPY24's computer surveillance software to keep an eye on your employees, protect your children from harmful activity, and protect your computer from unwanted access.
What Is Computer Monitoring Software?
SPY24 computer monitoring software is a program that you install on a PC or Mac to monitor the processes and activities that occur on a certain system or network.
Employers, parents, and even individual users who realize the need of protecting their enterprises, personal information, and loved ones can benefit from our software.
SPY24 gives you more options than any other rival, with over 40 features and more being introduced every day. Check out our trade-in option if you have a competitor's goods and are unhappy with them.
What Does SPY24 For Computers Have to Offer?
SPY24 monitors PC and Mac devices remotely and uploads the information to a user-friendly internet interface. Because SPY24 is the world's most powerful computer monitoring program, you get more!
SPY24 watches and records everything on the target machine discreetly once it is installed. The information is then transferred to your web portal, where you may monitor usage and activity records. Use this knowledge to protect your company from insider threats, boost staff productivity, back up your data, or start a conversation with your children about safe online conduct.
Have a mobile device? With SPY24 on Android or iPhone, you can keep it safe.
Why is SPY24 the most effective computer surveillance software?
The best computer monitoring software is the one that offers the most features, is the most dependable, has the greatest customer service, and allows you to upgrade to more powerful versions as your needs change. Why settle for anything less than the finest when it comes to computer spy apps? SPY24 offers the following services:
There are more features. SPY24 for Computers has more than 40 features, many of which are not available anywhere else. No one else can provide you with the information, insights, and clues that SPY24 can.
Simple to use. You can access your data using any web browser or our unique mobile app. Log into your portal to examine all of the data collected from the monitored PC.
Unparalleled customer service. SPY24 offers customer service 24 hours a day, 7 days a week, so you can rest assured that your questions will be answered - no matter when or where they arise.
Support for multiple devices. From a single gateway, you can keep track of mobile phones, tablets, and PCs. During the subscription period, you can move licenses between devices quickly.
Keeping track of a user's computer activities. Computer monitoring systems are used to see how much time an employee spends on different tasks as well as any suspected illegal behaviors. Keystrokes, chat and instant message discussions, website connections, and even screen dumps and Webcam photographs can all be recorded and kept locally or sent elsewhere by programs.
Easy-to-Use and Install Computer Monitoring Software Monitor Employee Computer Activity on PC, Mac, and Citrix. Begin right now.
For both PCs and Macs, employee computer monitoring software is available.
SPY24 is a computer monitoring software for employees that provides real-time screenshots of user behavior. Monitor your employee's computers from afar to keep track of their productivity, as well as their active and idle time. Monitor all computer activity, including internet usage, applications, and programs usage, email usage, IM/Chat usage, file activity usage, and much more.
Desktops, laptops, PCs, Macs, Chromebooks, Citrix, and Virtual Desktops are all supported.
Even if an employee works from home, the SPY24 computer surveillance program logs all of their computer activities. The service works on PCs, Macs, Android, and iOS devices, as well as Citrix and other virtual desktop environments.
SPY24 provides a high-level visual picture of your workforce's computer activity, allowing you to observe metrics such as "most productive employee" or "most email attachments sent" at a glance.
With SPY24's Computer Monitoring Report Wizard, you may choose from over 30 pre-made reports or easily generate your own. Reports can be scheduled to run at specific times and emailed to a list of recipients.
Employee computers are monitored, and notifications are sent out depending on keywords typed, keywords viewed, websites visited, or user behavior anomalies. You can send alerts to any distribution list or management in your company.
Regardless of your computer monitoring software requirements:
IMPROVE THE PRODUCTIVITY OF THE WORKFORCE
SPY24 helps you maximize employee productivity by monitoring all employee computer activity, both on and off the network. You can keep ahead of the competition with an ROI of over 3000 percent!
SECURE YOUR COMPANY'S ASSETS
By capturing all computer activity and alerting you to any suspicious user activity or unusual behavior, SPY24 computer surveillance software safeguards your hard-earned intellectual property.
LEGAL AND COMPLIANCE SAFETY NET
You'll always have an audit trail of every user's computer activity to offer the proof or evidence you need since SPY24 captures all employee computer activity.
SPY24 Makes It Simple To Keep Track Of Employee Computers By Providing:
We keep an eye on the employee's computer, and you determine how the activity logs should be organized. Date, device, user, website, window title, URL, website category, active time, alert word viewed on the page, flag, and search phrase are all used to sort user activity.
Screenshots of Keyword Alerts
Select as many keywords as you like with the Alert Word Wizard, and SPY24's computer screen monitoring software will record a desktop screenshot every time a user views or writes the phrase on his or her computer. This function is critical in protecting your firm against attempted theft of company assets (such as client lists), inappropriate office behavior (such as harassment), and fraud. The ability to study the highlighted alert phrase with its related screenshot and in context with other recorded user activity is a critical feature of any computer monitoring software.
Great for performing internal investigations, the finest computer monitoring software can enable you to identify any monitored pc activity in seconds merely by specifying conditions such as time/date, user, URL, domain, device, flag, etc.
The SPY24 Computer Monitoring Report Wizard simplifies the process of preparing user activity reports. Create custom scheduled or ad-hoc reports to offer the detailed computer usage activity data that matters most to your company. Here are several examples:
User Activity Monitoring - Get a sense of context by examining how all users rank for any given computer activity. See who is the most active online or who sends the most emails.
Computer monitoring reports on chosen employees can be run to observe all of their activities throughout any period. You may quickly search all of your saved data for any item.
With a step-by-step wizard, SPY24 makes setting up active time, login time, and productivity reports or alerts simple.
Identify strange behavior patterns such as excessive printing or downloading of documents, insufficient keystrokes or emails sent, or unexpected login activity with Anomalous Behavior.
Don't sift through mountains of information. By transforming that data into meaningful, easy-to-understand, and relevant information, the SPY24 computer monitoring program does it for you. The Chart View is a dashboard that provides a rapid overview of your workforce's productivity indicators. Choose from over 50 charts to build the perfect snapshot for your business.
Detecting Anomalies in User Behavior
A departure from usual employee web activity could signal a concern. Employee internet usage monitoring software alerts you to strange behavior and gives you extensive contextual information so you can determine if it is legitimate. We'll tell you what the norm is, and you can opt to be warned of actions that depart from it by a percentage or an absolute amount above or below it.
What Computer Activities Can SPY24 Software Monitor?
With SPY24's Computer Monitoring software, you don't need to be an IT expert to set up and start monitoring employee internet usage. Simply install the software on the PC, Mac desktop, or laptop that you want to monitor, and SPY24 immediately begins recording crucial facts about employee computer activities.
Email Surveillance
Monitoring of social media
Tracking File Activity
Tracking of Instant Messaging and Chat
Internet Lookups
USB Activity Tracking
Tracking of Prints
Tracking your location with GPS
Effortful Activities
Unproductive Behaviors
Time Spent Actively
Log On / Log Off Occasions
Keylogger in the Office
Screenshots Continually
Screenshots Triggered by Activity
Screenshots that have been triggered by a keyword
COMMONLY ASKED QUESTIONS ABOUT COMPUTER MONITORING SOFTWARE
What is the process of using computer monitoring software?
Computer monitoring software works by tracking and documenting all user computer behavior, such as websites visited, applications used, email, document movements, and so on. This information is then utilized to send out suspicious behavior alerts, provide productivity reports, identify the most and least productive employees, and track employee breaks and idle time. It allows you to quickly monitor what's going on in your company by reviewing productivity data, security reports, and even screenshot recordings from your employees' screens. Add-on options for web filtering and web content blocking, data loss prevention (e.g., blocking file uploads to the cloud or USB), and even GPS tracking for lost or stolen laptops are available on many computer monitoring platforms. Employee mobile phone tracking, web activity monitoring, Chromebook monitoring, and insider threat identification function best when combined with computer monitoring.
Is it permissible to monitor the computers of employees?
Employee computers are subject to varied rules in each country and state. In general, you are within your rights to monitor your employees at work in the United States. There are no laws forbidding the practice at the federal level. You can monitor work-related tasks in work areas by installing software on employee laptops or installing cameras in the office. However, you may not be allowed to film in areas where work isn't expected, such as an employee break room. Let your staff know ahead of time if you intend to monitor their computer habits. Make them aware that you've done your homework on your state's laws and will only be watching what's legal. Let them know that this isn't a sting operation; you're simply trying to ensure that work is getting done and that your confidential information isn't leaving the organization. Make your computer monitoring policies public and go over them with your team ahead of time.
How can I monitor the computer activity of my employees?
You can install a cloud-based computer monitoring software immediately into your employees' window PC, Mac, Virtual Desktop, Chromebook, or tablet if you want complete insight into what they're doing while they're at work. If you need to view what they're doing in real-time, as if you're looking over their shoulder, the finest computer monitoring software for you will most likely be one that includes real-time desktop snapshots. SPY24 Software is a popular computer activity monitoring technology that provides three different sorts of employee desktop images, each of which addresses a different type of employee surveillance need. - "Alert Word Screenshots" takes a screenshot of your employee's desktop at the precise time a keyword (that you choose) is typed or displayed on the screen. - "Continuous Screenshots" takes a screenshot of your desktop at the frequency you specify. This is best used if you suspect an employee of wrongdoing and believe that spying on their activities throughout the day is the best approach to catch them in the act. - "Smart Camera Screenshots" are most commonly utilized by SPY24 customers who simply want to know what their employees are doing while using specified apps or websites. You might want to keep an eye on them when they're working on Salesforce, but you don't want to snoop on them while they're on Facebook or doing personal things on their computer.
What is the best PC monitoring software?
The best computer monitoring software will help a company become more productive, reduce liability, guard against insider threats, and provide the definitive evidence needed to quickly resolve internal investigations. Some businesses may opt for on-premises computer monitoring software, particularly if they must adhere to standards like HIPAA, PCI, CIPA, or others. If compliance isn't an issue, most experts agree that cloud-based computer monitoring software is the ideal option, because it allows employees' activities to be observed even while they (or their supervisor) are working outside the office. How much time you want to spend evaluating your data is another key factor to consider when determining which computer monitoring software is appropriate for you. If you don't want to go through data logs to figure out what your employees are doing on their laptops during work hours, you'll want to go with a system that runs logged data via an intelligence layer. SPY24 Software, for example, converts your data into information and offers you a 6-View Dashboard that allows you to view all of your data from six different views, highlighting several potential points of interest or concern. These types of employee computer monitoring take care of the heavy lifting for you, allowing you to focus on being proactive rather than reactive.