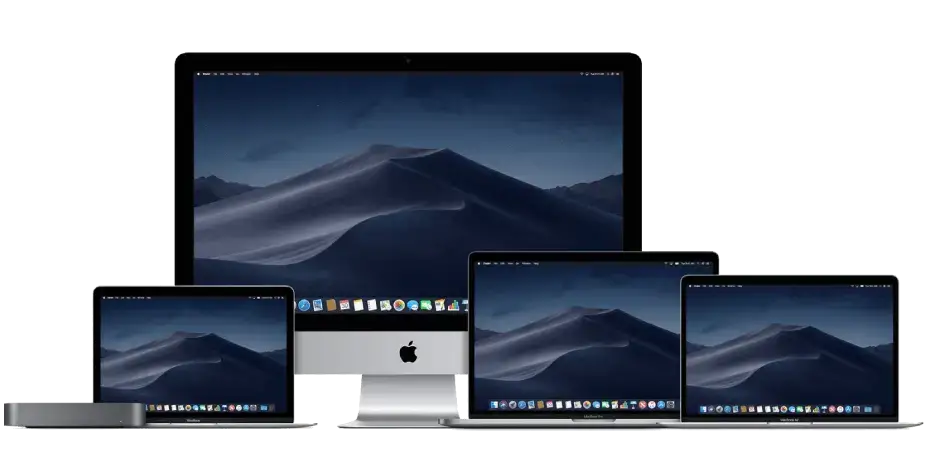 Mac Spy Software - Monitor your Mac from Anywhere
SPY24 is the best remote Mac spy software. Mac spy software is a type of computer software that is used to track and monitor the use of a Macintosh computer. It gathers data about the user's activities, including Keylogger, internet browsing history, chats logs, and screenshots. SPY24 lets you remotely install the monitoring system on any Mac computer you own and view the activity logs in Realtime from anywhere, 24 hours a day, 7 days a week, via our secure website.
MacOS Keylogger Software - Features
When you install Mac spyware on the device you want to track, it starts working right away. If your spy software lets you keep an eye on things from afar, Mac Spy Software is completely hidden and can't be found. It works with all versions of macOS. See everything that is happening on a Mac from afar.
REAL-TIME COMPUTER MONITORING

Log and See Activities As They Occur

REMOTELY VIEWABLE & INSTALLABLE

Install Remotely & View from Anywhere

KEYSTROKE LOGGING

Log What Users Type on your Mac

SCREENSHOT CAPTURING

View Screenshots of User Activity

WEBSITE USAGE MONITORING

Log Website Visits & Online Searches

APPLICATION USAGE MONITORING

See What Apps are Used, and How Long

TRACK COMPUTER USAGE

Track How Active & Idle Users Are

SOCIAL NETWORKING ACTIVITIES

Track Messaging, Emails, and More

LOCATIONS TRACK

Log and record where, and when, your Mac has been used, with map-based viewing.
Access Instant Messenger Chats and Multimedia
SPY24 knows the importance of tracking social media of your family or even employees, and that's why, it has one of most extensive instant messaging monitoring. With SPY24, you can read instant messages and even view photos on select IM apps.
---
Track GPS Location
Track location of your kids in real-time while they are out with friends or know how your employees like to spend their lunch breaks. SPY24 offers fast tracking with near to 100 percent accurate results.
The Best Way to Monitor Your Cell Phone or Tablet
Digging into someone's enormous phone data for relevant stuff is a tiresome task. There could be thousands of emails, texts, chats, etc., leaving you with no clue what to do with all that information. However, with SPY24, you can change this because our exclusive actuarial reports collect the more important data and present it to you in a very neat fashion.
Pc Keylogger - Spy on Keystrokes

Find out what is being typed on the target Mac. With our keylogger, you can see everything that is typed, even if it is later erased. Find keywords, notes, and more

Web History Spy on Internet Activity

With MAC Monitoring software, you can keep track of all of your Mac's web history. See all the sites you've been to. Find out when each visit is. Every URL that was put on the online web account. You can click on any of them to go there.

Take Screenshots - View Screen Remotely

View screenshots from a target computer based on a timer. Take screenshots of the desktop whenever you want to see exactly what is going on on the target Mac computer. See screenshots on your secure account on the web.

Email Tracker Spy on Emails

All emails, including webmail, are saved by monitoring software on a Mac. You will have a copy on your web account even if the user deletes them. When they use webmail, get screenshots so you know who they are emailing.

Remote Update - Update Remotely

It's now easier and faster than ever to get the latest version. Keep the latest version of SPY24 Mac Computer Spy installed at all times. Mac spy software can be updated with just one click, and it can also be updated remotely.

Track Chats Spy on Online Chats

Keep an eye on instant messages. Read instant messages from Skype, LINE, QQ, Viber, and other popular services. View web chat from well-known IM services
Read Emails and Monitor Online Activities
SPY24 makes it easy for you to track online habits of your kids and employees. Read sent or received emails and even check complete browsing history and that too in a completely stealth mode.
24/7 Instant Alerts
Don't let anything important to miss out of your sight; SPY24's 24/7 instant alerts save you time by sifting the usual cell phone activity from the unusual.
Best MAC OS Spy Software Free Trial No Credit Card
MAC OS spy software is a computer program that allows users to remotely access and control their devices. While there are many different programs available on the market, we have compiled a list of the best MAC OS spy software that you can try for free. Before choosing a program, it is important to consider your needs and how the program will meet them. Our list includes both paid and free programs, so you can choose the one that fits your budget and needs. All of the programs on our list offer a free trial, so be sure to try them before you buy!
Remote macOS Spy Software with a Free Trial Offer
If you're looking for reliable spy software for your MAC OS, SPY24 is a perfect choice. Not only is it an excellent program to use to monitor the activity of your children, employees, and other people on your network, but it also offers a free trial period so that you can try out its features and see if it's right for you before committing to it.
Features of SPY24 Spy Software
SPY24 is designed with a range of powerful features that make it one of the best options available when choosing spy software for MAC OS. It offers undetectable monitoring capabilities, so you can be sure that no one will ever know they are being monitored. This includes both real-time monitoring and historical data tracking. It also allows you to access all the collected data remotely from any device or browser. Additionally, SPY24 provides protection against malicious programs or viruses that may be lurking in your system.
How Does SPY24 Work?
SPY24 works by installing an agent onto the machine you wish to monitor. This agent runs in the background and constantly monitors the activity on the machine without anyone knowing about it. All collected data is sent back to SPY24's servers where they are securely stored and accessible only with your login credentials. You can then view all this data via their web-based dashboard or mobile app which makes remote access easy and convenient.
Why Choose SPY24?
There are many reasons why SPY24 should be your go-to choice when searching for spy software for MAC OS. Not only do they offer a free trial period which allows users to test out all their features before committing to them, but they also provide unbeatable customer support which is available 24/7 in case of any queries or issues regarding their service. Additionally, their pricing plans are very competitive compared to other providers in the market making them an excellent value-for-money option as well!
Summary: In conclusion, if you're looking for reliable spy software for Mac OS then look no further than SPY24! They offer an unbeatable combination of features such as undetectable monitoring capabilities, remote access from any device or browser, protection against malicious programs or viruses, and competitive pricing plans - all backed up by top-notch customer support which is available 24/7 should you need assistance at any time! So don't wait - check out their free trial today and see what this great service has to offer!
Conclusion: In conclusion, if you need reliable spying software on Mac OS then look no further than SPY24! They offer unbeatable features such as undetectable monitoring capabilities, remote access from any device or browser, protection against malicious programs or viruses, and competitive pricing plans – all backed up by excellent customer support which is available 24/7 just in case you have any issues at any time. So don't wait – take advantage of their free trial today and see how this amazing service can benefit you!