Software to wipe computers remotely
At SPY24, we give parents and employers the best app for keeping track of phones. Our top-notch services are based on the comments of hundreds of thousands of parents and bosses who have to pay attention to mobile devices. With just one click, you can erase data from any monitored Android device using SPY24 Remote Data Wipe. That's how easy it is to use SPY24! With SPY24, you can remotely delete data from the Android devices you are monitoring.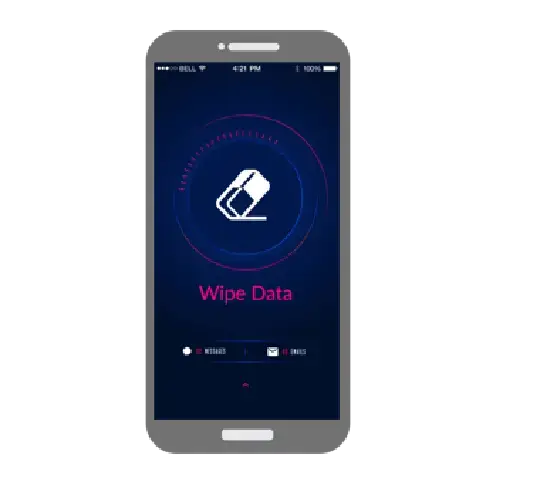 How To Remotely Wipe Phone Data Using SPY24?
Find out how SPY24 lets you remotely wipe phone data from monitored Android and iOS devices.
Mobile Tracker App - Best Cell Phone Tracking Software
Mobile tracker app is the best cell phone tracking software for monitoring sms, calls, facebook, whatsapp, instagram, videos, pictures, location & more.
Call Logs

Apart from recording live phone calls, get access to the callers and recipient detail list, and further, you can remotely block stranger's incoming calls from a distance remotely.

Browsing Activities

Supervise children most frequently visited websites with internet browsing history tracking software.

Location Tracker

Remotely track kids' and teens' hidden places and actions where they used to spend time outside the house with GPS location monitoring.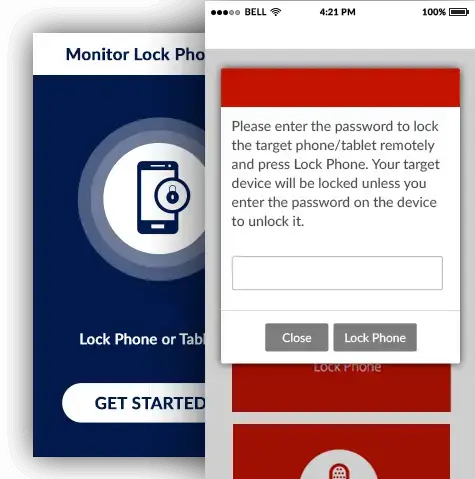 What is SPY24 Remote Data Wipe?
With SPY24, you can remotely delete all sensitive information from a monitored phone or tablet. This way, if the device is lost or stolen, the information won't be used in a bad way. SPY24 is the best phone monitoring app in the world because it has features that are both unique and based on what people want. When you use SPY24's Remote Data Wipe, you can: Send a remote command to the target device to delete its data. Why do business people recommend Mobile tracker tools so much? Find out what your employees are doing on business-owned tablets and phones when they are at work. Keep in mind that experts say that a free tracker app for mobile can't be used in secret. Stop your employees from wasting time on their personal social media profiles and block fun websites on the digital phones you give them. SPY24 gives you a full report of how productive your employees are and also gives you the power to catch dishonest employees who are stealing data or telling third parties about business secrets. The best phone tracker app lets you: You can read other people's emails, find out their passwords, and see what they've sent. Get the logs of the apps you use for social media and instant messaging. Live screen recorder is an app for cell phones that lets you record live videos of the screen. Control the target device's microphone and cameras to do audio-video surround monitoring.
How Phone tracker software guarantees your kids' online safety?
You can keep a constant eye on what preteens and teens do online to protect them from online bullying, adult content, and other things that could make them addicted to social media. With mobile tracking software, you can find out about your kids' bad digital habits and actions, which can get them into trouble. Parents keep teens safe by:

Keeping track of and getting into the logs of social messaging apps and instant messengers
Logs of sent and received messages can be spied on, and MMS and SMS can be used.
Make an online backup of your photos, videos, contacts, and other important information. Save the data by making a backup of your private teen's photos, videos, contacts, and other important information.
With GPS monitoring software, you can find out where teens are hiding.
Find out where your kids are when their GPS is on or off.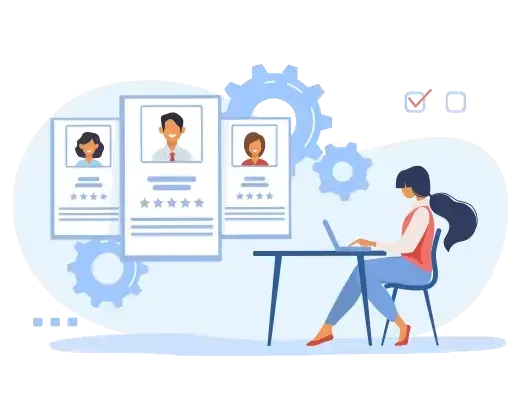 Frequently Asked Questions - Remote Data Wipe
Which Devices Are Compatible With SPY24?

SPY24 works with all rooted Android devices running Gingerbread 2.3 or higher; however, to avoid any hardware- or software-related discrepancies, we recommend you to visit SPY24's Compatibility Page.

How Can I Use The Remote Data Wipe Feature On SPY24?

To remotely wipe data using SPY24, go to "Dashboard" on your SPY24 web account and look for the "Remote Control" tab and open it. On the "Remote Commands" page, find the "Wipe Phone" tab and open it. Doing so will lead you to a prompt box, showing a warning that "Erased data cannot be retrieved again". Click on the "Wipe Device" button if you want to proceed.

What Kind Of Data Is Deleted Using SPY24 Remote Data Wipe?

With SPY24's Remote Data Wipe command, all the data stored on the internal SD of the device will be deleted. SPY24 will not delete any data stored on the external SD of that device.

I Have Used The Remote Data Wipe Feature, But The Device Data Isn't Deleted, What Could Be The Reason?

If the Remote Data Wipe command isn't working, make sure that there is a working internet connection available on the monitored device. If you can still see some data on that device, it's probably the external SD data (refer to the above FAQ).

What Are The Prerequisites Of Using SPY24?

SPY24 requires a one-time installation on the target device whose data you want to erase. Also, you would need an internet connection on the monitored device so it could receive commands from your web account.
Why do you need spy24 remote data wipe?
If you fear that your children could easily lose their cell phone, as a parent, you have to ensure that their personal data is safe from dissemination. With SPY24, you can easily delete all the data stored on your kids' Android and iOS devices, remotely.
If your employees are carrying cell phones or tablets storing your company's corporate data, SPY24's Remote Data Wipe feature could really help in case of your employees losing their company-provided mobile devices.
If your negotiations with your child about their cell phone usage aren't working out, you could give them a powerful warning of remote data wipe.
SPY24 isn't just an app to remotely wipe data off a device; it has 30+ features, and all of them are very handy for monitoring a cell phone or tablet. You can use SPY24 to access text and IM chats, social media activity, multimedia, etc. You can find out more details about SPY24 features from here.
Paige
w.s

Adam
s.s
andre
n.n
SPY24 Parental control app Custodian of kid's online activities
Now monitoring of kids digital devices like cellphone, tablets, and computer devices are at your fingertips with parental control software. Keep an eye on sneaky and risky activities of children before it's too late.
You Can Totally Rely on SPY24 – We've Got Your Back
SPY24 won't leave you alone with your subscription, because for us, your satisfaction is on top of everything else, and with that, we promise to deliver only the best mobile spying app experience that you will never have like it again!
100% Secure Satisfaction Guaranteed

24/7 Live Chat

Stealth Mode 100% Invisible