Cooperation in the sale of family care system
Family care system is one of the best software systems that is designed and built today for caring for families in cyberspace, and using it can have many benefits for families. On our website, we have provided special conditions for you dear ones so that you can cooperate in selling the family care system and thus earn money. Making money this way can be very lucrative for you and bring you a high income. Read more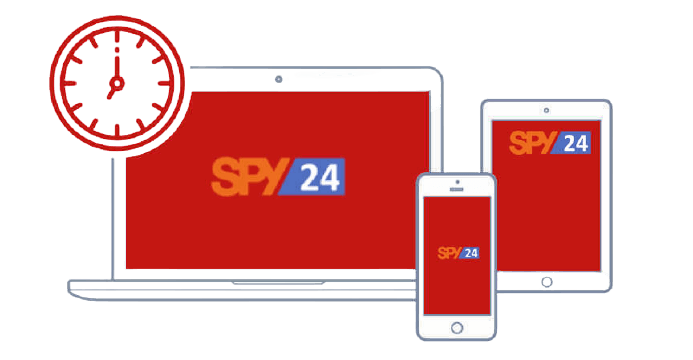 Special monitoring application for parents and guardians (watch video)
Family care system in cyberspace | Parental control software
Why cooperate with us?
Join the SPY24 family sales network for free and simply start earning money just by introducing this system through your own link. Benefit.
Free membership

Join the SPY24 sales network for free and start earning money simply by introducing this system through your own link.

Infinite subsets

There is no limit to the number of people you introduce and you can introduce an infinite number of customers and receive your income!

High commission (30%)

Only by introducing us and selling our products, you will receive up to 30% commission sales. Even in renewing customer IDs!

Dedicated panel

We have provided a comprehensive, dynamic system in simple language for your cooperation, dear ones, so that you can closely monitor the situation.

Ready advertising tools

You want to partner with us, so we need to provide the tools you need, such as banner ads.

Continuous income

Making a steady income, with regular and accurate weekly settlements with any sales ceiling, will give you the feeling of having a steady and lucrative job. Cooperation in the sale of family care system
Today, cyberspace has become a dangerous environment for family members, especially children, which in the absence of proper supervision of family members in this environment, the likelihood of harm to them greatly increases. The family care system is a comprehensive and complete system that allows families to take care of their children in this space without worries and to be able to control their activities. Today, it is possible for you to earn money by selling this software. No matter what kind of advertising you do for a living, you can sell this software in different ways and earn money this way. You can easily sell this product through various social networks, sites and و and make a good profit this way.
Get rich without capital by investing in sales (affiliate marketing)
Collaborating in sales means that you earn money by selling products, introducing services and products, or using the products or services of other businesses. This means that there are online businesses that allow others to make a profit by introducing them. In a sales collaboration system, you will earn a percentage of the sales collaboration profit for what you do for other businesses.
Frequently Asked Questions
What is sales cooperation?

Collaborative sales or affiliate marketing is actually a type of two-pronged marketing that is referred to as the online marketplace sales collaboration system.

Why is sales collaboration a good opportunity to make money?

In a sales cooperation system, you are either the main owner of the business or the intermediary between the customer and the seller (marketer). Whichever side you are on, you will benefit. How? Let's tell you. We first talk about the benefits it has for the intermediary, then we talk about the benefits it brings to the business owner.

How can I become a reseller for SPY24?

All you need to do is to carefully fill in a reseller application. After it is reviewed and approved, we will agree on your initial order and send you an invoice. As as the invoice is paid, we will provide you with the licenses.

What is the minimum number of licenses in the order?

We accept reseller orders with at least 5 licenses included. The more items are in the order, the higher margins we can provide you with.

Which SPY24 products can I distribute as a reseller?

Resellers can distribute 1-month and 12-month subscriptions of SPY24 Basic and SPY24 Premium products (for phones & tablets).

Do I have to sell SPY24 licenses under my own brand, or may I use "SPY24"?

SPY24 is the most powerful brand in the phone monitoring market - which is a powerful tool in arousing customers' trust and prompting the to make a purchase. We are happy to share our brand strength with our partners and resellers, so they don't have to carry extra costs creating an unfamiliar no-name brand.

Do I have to provide customer service after the sale?

Not at all. SPY24 has a 24/7 support line via Phone, Email, and Online Chat. We tend to all our customers' needs directly, allowing our resellers to focus on what they do best - sales.
Why cooperate with us?
Using the services that we offer you in the field of family care system sales can bring you many benefits. The first advantage of this is that you can get your own link, and thus you can have a lot of sales by offering special discounts and using the mass shopping feature, which you will learn about in more detail below, and As a result, you can earn a lot of money in a short period of time.
Membership in this collection is completely free and you do not need to use the services of online stores, shops and mobile service centers can enjoy up to 40% discount on bulk purchase for independent installation and sale to your customers. Note that the time period for using the activation ID will be calculated from the moment of activation and there is no need to worry about the time spent in the sales period.
We have provided a comprehensive, dynamic system in simple language for the cooperation of you dear ones: Multiple revenue system with the ability to display charts and tables related to the tariff of each, allows you to better manage.
The simple and easy user panel allows you to define a customer and provide an activation ID at any time of the day or night. By purchasing bulk activation ID, you can get activation IDs with lower tariffs and sell them independently on your website.
Paige
w.s

Adam
s.s
andre
n.n
Cooperation in sales and service with SPY24
Collaborating in sales with website owners and content producers: As you know, websites today are one of the most suitable platforms for selling a variety of software and hardware products that if you can produce the right content for them, you can Make a lot of money through sales. One of the best ways to handle this is to set up a Family Care System for people who own a website or have good content and expertise in content production.
You Can Totally Rely on SPY24 – We've Got Your Back
SPY24 won't leave you alone with your subscription, because for us, your satisfaction is on top of everything else, and with that, we promise to deliver only the best mobile spying app experience that you will never have like it again!
100% Secure Satisfaction Guaranteed

24/7 Live Chat

Stealth Mode 100% Invisible
CONTACT US
CONTACT US
If you have any questions that are not covered in this guide, wish to approve the partnership terms in advance, or have another business venture in mind - you are welcome to contact our Business Development Team:
Skype:keleis.andre.1992_1
Email: keleis.andre.1992 (at)gmail.com