Track Company Cell Phones On - Go with SPY24 for Business
SPY24 has made a brilliant smartphone app that doesn't bother employees and keeps track of them. SPY24 will keep track of everything your employees do, so they won't waste time at work or fail to use your company's valuable assets. SPY24 is the software you can count on to keep an eye on your employees. Its accuracy features knowing how to deal with employees' sneaky ways. So, read their emails and text messages in secret, track their GPS location, or look at everything they've saved on their phones and tab
Start your own spy phone business - SPY24 Reseller Program
Make huge profits with your own spy phone business - Our reseller program provides you our unique technology, to sell as if it were your own product.
SPY24 Ensures a Productive Work Environment, Free from Procrastination
Even with the use of expensive surveillance tools, employees learn a way to bypass them. Be it CCTV cameras or recorders, they all have their loopholes. But tracking employees with cell phones could save you tons, so track, monitor or record their activity remotely without having to employ any additional expensive resources. SPY24 is an app with many facets:
Employee Email Monitoring App

Monitor all emails sent or received (with date and time geotags) by your employees via their cell phones' email app. Remember that email abuse is a norm and around 50 percent of companies have already fired their employees for email misuse.

Employee Location Tracking App

If you fear your employees pulling off a deal with your rivals, know where they go during their lunch breaks, or have a better control on your logistics business with SPY24's employee location tracking app that tracks location in real-time.

Employee Internet Monitoring Software

You wouldn't want your employees to be watching porn at work that could ruin the workplace tranquility. Use SPY24's employee internet usage monitoring software and monitor their browsing history and saved bookmarks on their phones.

IPhone Employee Tracking App

Don't just monitor specific phone logs; rather, monitor your employees entire cell phone with an iPhone tracking app that even works without any app download or installation on the target device.

Employee Social Media Tracking Software

Online reputation and employees' social media tracking goes hand in hand. Your employees are your company's representatives; make sure they aren't putting up anything awkward or downright ferocious on their social medial profiles.

Employee Phone Logs Tracking App

Your employees' calls, SMS, and a hefty phonebook could have a plethora of workplace-related secrets and revelations. Start using SPY24 for a better insight into your company's under-the-table activities.

Mac Tracking Software

Install the SPY24 Mac Spy app on the Mac desktop or laptop you want to spy on so you can keep track of everything it does.

Windows Monitoring Software

Windows monitoring software lets you spy on desktops and laptops running Windows from afar. Using a Windows spy app, you can watch what's going on in secret.

Android Phone Monitoring

First Spy App for Android Phones that Doesn't Need to Be Rooted and Has 24/7 Online Support. Install an Android spying app to secretly track GPS and monitor screen, camera, and microphone activity on any Android device that hasn't been rooted.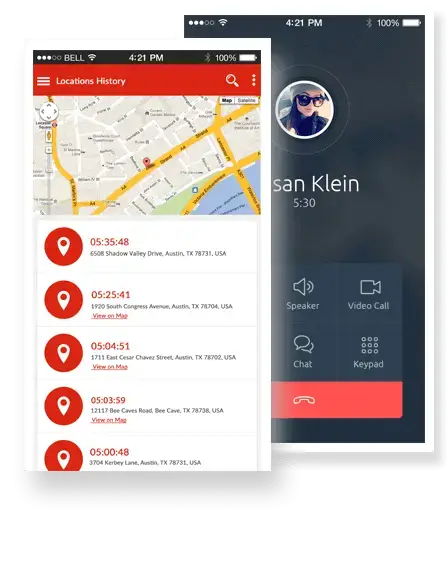 What is SPY24 for Business?
Entrepreneurs are now choosing quick and smart ways to keep an eye on their employees. SPY24 is the best way to keep an eye on your employees because it is cheap and works with everything. In the cutthroat business world of today, you can't make decisions about what your employees do all day based on guesswork. Instead, you need to use SPY24 to keep track of what they do in real life and online all day long. The cost of buying multiple licenses is low, and there are many great monitoring features to take advantage of. By putting SPY24 employee monitoring software on their company-owned phones or tablets, you can access all of the information they have saved on those devices from afar. With SPY24, you can: Track emails, contacts, and multimedia files in secret (Photos and videos). Check their web history, appointments, and calendar entries from far away. Record calls and the area around the phone. Find out where they are and where they've been with their GPS. You can define words, people, and places that seem suspicious and get instant alerts when they are used. You can remotely delete the phone's data and lock it.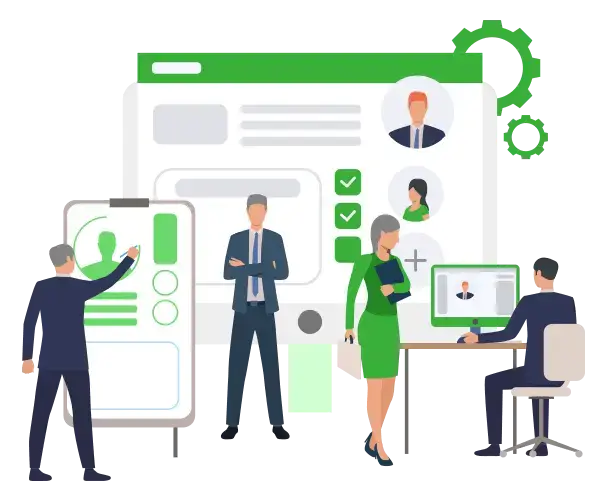 Monitor Employee's Phone & PCs
Why Should Staff/Employee Monitoring Be Done? Employers want to know how productive their workers are and what kinds of things they do on digital devices owned by the company. Employers also want to know how their workers use their cell phones, tablets, laptops, and desktop computers. Also, they want to know if employees are making good use of their time at work. But for the sake of business security, they want to stop the staff from doing things that waste time, pose internal threats, leak data, or seem odd. So, employers sometimes have to keep an eye on what their employees do, especially on company-owned digital devices like smartphones, tablets, and computers with different operating systems (OS). It is made up of a number of tech solutions to find out what employees are doing on their digital devices and where they are.
Monitor Only What Really Matters with SPY24 Watchlist Alerts
Watch how your employees use their phones, but only what you think is important. SPY24 Watchlist Alerts makes monitoring easier by removing data that isn't important or personal. Set up keyword-based alerts on the devices you're watching, and you'll get emails on your mobile devices telling you what's going on. With its effective employee monitoring app, SPY24 saves you time and money.

Set up alerts for certain people
Set up alerts for certain email addresses.
Alerts can be set up for certain words
Set up alerts for certain places

Easy way to organize and sort multiple employee devices!

When you are monitoring a lot of employee devices at once, you can make things easier on yourself by filtering them by department or by adding any other relevant tags.

The Best Software for Tracking Employees

Need to listen to a worker's phone? SPY24 has everything you need to spy.
listening in on their calls
Using GPS to find out where they are
Spy on cell phone emails, text messages, and Messenger chats
Watch what employees do on the company's PCs in real time
You can record in surround sound on laptops and desktops
Live phone calls can be recorded on company-owned cell phones and tablets
Filter out websites that waste employees' time on their computers.
Get a copy of all the information on devices that are stored.
Control the cameras on employees' PCs and smartphones to make sure they are there.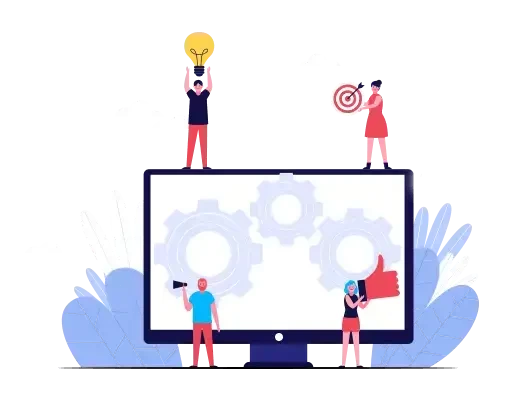 Frequently Asked Questions - Employee Monitoring Software
I Want To Track My Employees' Mobile Phones; Which Devices Are Compatible With SPY24?

SPY24 works with all Android devices (running Gingerbread 2.3 or above) and iOS devices (running iOS 6.0 or above). However, to avoid any hardware- or software-related discrepancies, we suggest you to visit SPY24's Compatibility Page.

How Can I Buy SPY24 Employee Smartphone Monitoring App?

You can buy SPY24 by clicking on "Buy Now" anywhere on the website. For any further pre-purchase queries, visit our FAQs Page or contact Customer Support.

I Am Not Getting Any Data From My Employees' Monitored Mobile Devices, What Could Be The Reason?

If you aren't getting any data from your employees' mobile devices, make sure there is a working internet connection available on their monitored devices.

What Are The Prerequisites Of Using SPY24 Employee Tracking App?

SPY24 requires a one-time installation on the target device for its Android and Jailbreak versions. However, if you are using a No-Jailbreak version of SPY24, you would only need the iCloud credentials of your employees.

Is SPY24 Available For PC?

Currently, we don't have a PC-version available.

Making America Rich, One Entrepreneur At A Time!

Employee productivity losses are significant and much of that attributes to excess time spent online. Get SPY24 Today and make your company more productive and profitable with the inclusion of something as simple as employee cell phone monitoring application
Why Do You Need to Monitor Your Employees with SPY24?
Employees who surf internet for non-work related activities are 40 percent less productive than those who don't.
70 percent of total traffic to pornography websites comes during working hours. Don't be an employer whose employees spend their day at work watching porn.
44 percent of cyber espionage cases are perpetrated by employees or ex-employees. Remember that it's costing the U.S. billion annually.
77 percent of the U.S. companies are using tools to monitor their employees' emails, computer files and phone calls; don't be amongst those 33 percent who don't!
91 percent of employees believe that surfing internet at work could be addicting.
SPY24 is a software for monitoring employees that you can use to track their internet browsing history and saved bookmarks.
According to a study, employees' personal lives could impact not just their work-related life but also the reputation of their employer.
SPY24 is an all-around employee activity monitoring software with 30+ features, ensuring a safer digital space for your work and home.
Paige
w.s

Adam
s.s
andre
n.n
Got Questions? We've Got Answers
Still not sure about something or want to have more information on features and compatibility? Click on the icons below to get the relevant info about your problems and get them resolved in an instant!
You Can Totally Rely on SPY24 – We've Got Your Back
SPY24 won't leave you alone with your subscription, because for us, your satisfaction is on top of everything else, and with that, we promise to deliver only the best mobile spying app experience that you will never have like it again!
100% Secure Satisfaction Guaranteed

24/7 Live Chat

Stealth Mode 100% Invisible
Best Employee Monitoring Software
So, there are different ways to keep track of what employees do on business-owned devices.
Employees track on PCs to stop internal business threats
Employee devices are being watched to protect intellectual property.
Monitoring what employees do on their laptops and desktops to increase productivity
Workforce monitoring to keep business-owned devices from being used to waste time
Spy on company-owned phones and computers to find out which employees aren't doing their jobs well.
Everyone agrees that SPY24 is the most beautiful and powerful spy phone software ever made. It has more features and is easier to use than anything else.
All customers who know what they want are the market leader. We are now giving you the chance to change the name of SPY24 and make your own fully customizable user portal so that you can sell it to your customers at the price you choose.
If you are an expert in surveillance or run a business that sells surveillance equipment and/or mobile software, our reseller program can give you more ways to make money.
As a SPY24 reseller, you'll have full control over your customer relationships because you'll have access to our unique technology as a turnkey private server solution.
You can sell SPY24 under your own brand and domain name, connect it to your own shopping cart and manage your own customers.
It's easy to get going. Just fill out the form, and in 24 hours you'll be ready to go.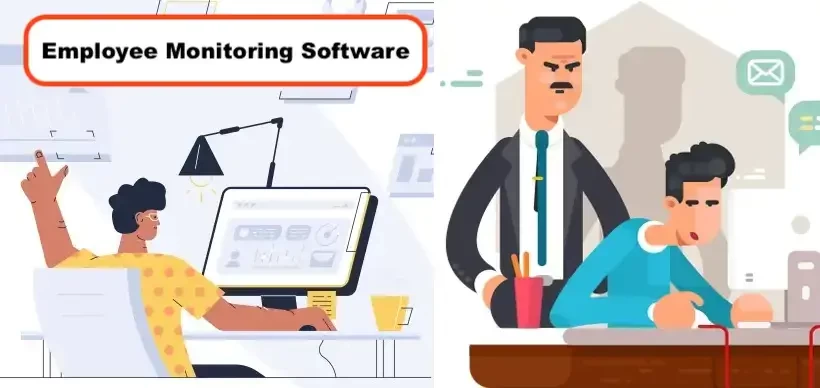 Who should use this program?
This is the best time to use the SPY24 reseller program:
Companies that want to sell SPY24's platform under their own name and on their own terms can do so.
Businesses that want to add monitoring capabilities to their own applications in a seamless way, giving their customers better services,
Mobile Monitoring is used in-house by companies that need to do it.
Corporations and government agencies need dedicated versions of SPY24 to keep costs down and protect themselves from lawsuits caused by employees and staff misusing the organization's mobile phones.
Organizations that keep the law
Agencies that need mobile activity recording systems that only authorized staff can access
Schools and other places where people learn
Bullying, sexting, and other inappropriate uses of cell phones by teens and pre-teens must be dealt with by the education system.
What You Get
Control all aspects of the platform's branding to set it apart from the competition.
Keep full control of your relationships with your clients.
Protect your profits by setting prices that are right for your market.
Access that is safe and private for you and your clients
Integrate your existing applications to make high-value solutions for your own niche markets.
SPY24's technology gives you flexibility and wide compatibility because it works with all of the most popular mobile platforms, including Blackberry, iPhone, Android, Nokia/Symbian, Maemo, and Windows Mobile.
Focus on your business, knowing that all of your technical needs will be met by us.
Our unique GPRS technology, which gives you the most data for the least amount of money, helps you keep costs down and stay ahead of the competition.
With the SPY24 App, you can be as responsible as possible.
When your company put you in charge of their employees, they put their trust in you. It's your job to show them how much you appreciate their trust by making sure none of the people who work for you act in an unprofessional way. Part of that is, of course, making sure they use their official gear in a fair and responsible way. How can you know for sure? Until recently, you couldn't do anything about it. But you can do it now. You can install software on their company-provided phones and tablets and start spying on them in many ways. If they do their jobs well and are responsible, you should respect that and know who should get the next promotion. ...you know what to do with them if they aren't. It works out well for everyone.
Why should an employer use SPY24 Employee Monitoring Software?
Employers can use Employee surveillance software to improve their business and make sure their workers are working hard while they are at work. Also, you can check in on what employees are doing on the company's devices from time to time. You can track, record, and listen to what employees say on the internet to keep confidential company information from getting out. You can use the cameras on your employees' laptops to see where they are and what they are doing at any given time. You can also record the conversations of employees in the area of their computers and digital cell phones.
An employer can keep an eye on emails sent and received on business-owned computers and find out where employees who are working in the field are. So, in addition to spying on employees' data, you can gather information and protect valuable data stored on devices with backup capabilities. You can catch employees who used to waste time at work and put off tasks they were supposed to do. You can also catch dishonest employees doing something fishy. Leave behind all the bad things, and you'll be able to judge even the employees who are hardworking and willing to do their best for the company.
Employers can read the emails that are sent and received. They can also back up the information that is stored on PCs.
Employers can block websites that waste time on PCs and smartphones
The owner of a business can keep an eye on what employees say on social media.
You can record the screen of a computer or phone as it happens in real-time.
Screenshots of digital devices given to employees can be taken remotely. All keystrokes on PCs and smartphones can be tracked.
Track employees' GPS locations during work hours to let them know you're there.
Record and listen to calls to customer service,
Why is SPY24 Employee Monitoring software useful?
Employers want their businesses to grow as much as possible. So, an Employee surveillance app is the best tool of its kind that can do things outside of its main purpose. You can use it to keep your business safe from both cyber threats and threats that come from within. Also, find out what your employees are doing at work in real-time to avoid their excuses, which can lead to a lack of work at the end of the day. Aside from that, an employer can set up commands to find out what employees are doing during work hours. So, you will get a report telling you whether employees are wasting time or working hard enough to be productive. Also, you can fire employees who work against the company and try to get secret information out to the public. So, you can check their emails, phone calls, and social media to see if they're working at a certain place where they've been sent. So, as soon as they walk into the office and log in to phones, tablets, and computers owned by the company, you can tell them what to do and control everything they used to do.
How to Keep an Eye on Employees?
Do you want to stop worrying about how productive your business is, how much time employees waste, and what they might be up to, among other things? Just get the SPY24 Employees surveillance software and install it on the target phone, tablet, laptop, or desktop computer according to the operating system. It comes with more flexibility, more powerful features, and more ways to keep track of what employees are doing on company-owned devices. On company-owned devices, you can do things like surround recording, email monitoring, screen recording, taking screenshots, web filtering, GPs location tracking, and keeping track of what employees are doing on social media. Employers can find out what employees are doing on company-owned devices in real-time and catch disgruntled workers by using spy software for employees to record live phone calls and control the microphones and cameras of company-owned digital devices.