In this article from SPY24, we will teach you how to hack and sniff and intercept WhatsApp messengers through SPY24 software.
WhatsApp is one of the best and most well-known messenger programs. This program, which was recently purchased by Facebook, has been active in this field for a long time and has managed to attract millions of users. From the range of users of a city and province, it becomes a global application or software.
One of the important issues that have worried many people's minds about hacking other people's WhatsApp in these years is that people are looking for ways to control their spouse's WhatsApp and control their child's WhatsApp in cyberspace for various reasons.
What is the tracker mobile tracker app?
In today's information and security world, tracking is one of the most important topics, both in terms of applications and web-based software. Many big companies like Microsoft and Google use trackers in their various products.
Trackers are actually codes that officially (in software such as Microsoft and Google) intercept specific information from your system through full access to the resources of systems and devices. This information can include system or phone bugs and confidential information such as images, texts, searches, applications installed on the device, your location, SMS, and texts in messengers such as Telegram or WhatsApp.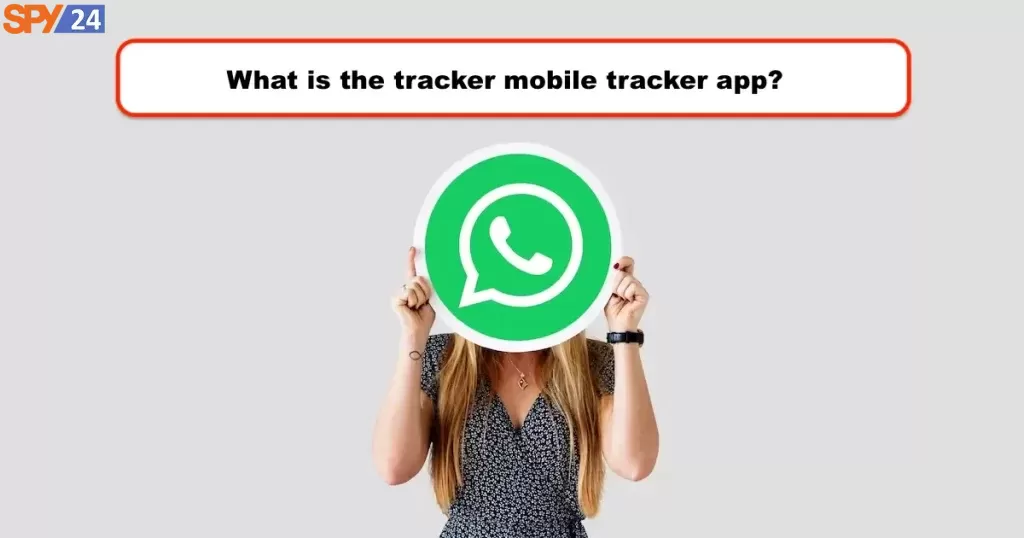 Well, in fact, when you install official software, you give these companies the opportunity to use your personal information by accepting the terms and conditions.
But on the other hand, there is software or malware that will allow the other party to access the privacy and personal information of others. This software is specifically designed to intercept specific information from the user.
For example, an application that specifically allows you to listen and intercept all the exchanged messages of another person without the person noticing.
These types of applications are specifically called trackers.
Here we want to introduce you to the best and safest tool for tracking mobile phones and WhatsApp.
Maybe before you visit this website, you have seen many sites, and you have seen many tools, and applications related to WhatsApp tracking on the web. But we suggest you not download any application in your system or phone. Why?
SPY24 app: the best tool to monitor WhatsApp remotely
SPY24 WhatsApp hacking program is software for controlling and monitoring the mobile phones of family members, especially children. Parents can use this app to track their children's other mobile phone activities and keep them more under their control to ensure they are safe and protected. Therefore, we recommend using the SPY24 (free surveillance) program.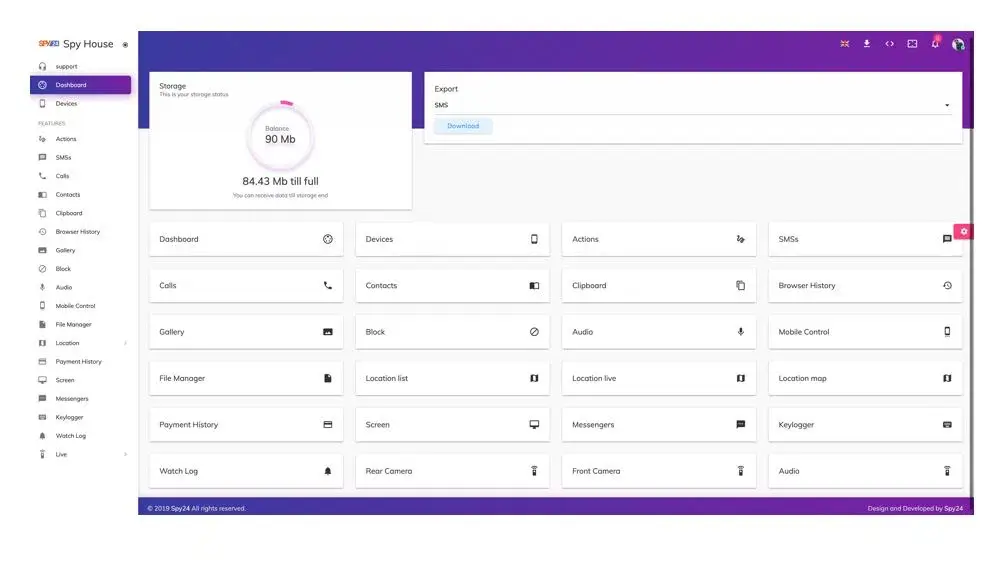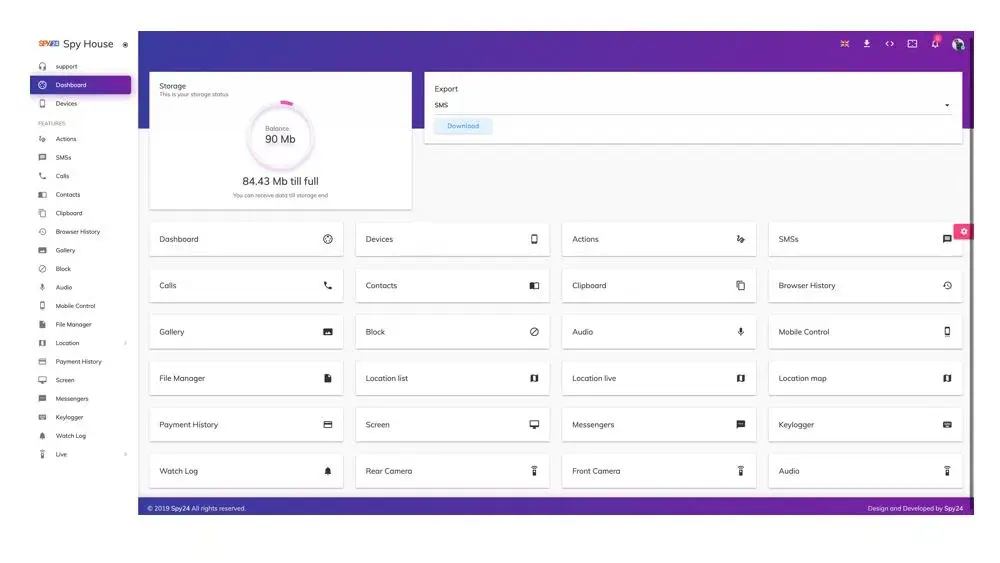 Because the possibility of it being contaminated and false is very high. We in the SPY24 team have designed an application based on several years of experience and complete knowledge of security and network and penetration testing that focuses exclusively on tracking WhatsApp messengers.
You have the possibility to view the free demo of SPY24 and use this application with peace of mind.
It is safe to say that when you compare the WhatsApp SPY24 tracker application with other applications, you will see a big difference.
Without exaggeration, we will introduce the SPY24 application as the best WhatsApp tracker application.
How to install SPY24?
In this guide, we are going to teach you how to fully install and run the SPY24 application.
1. enter SPY24. app website.
2. Select your operating system.
3. Register on the site.
4. Enter your user panel.
5. Choose your platform and operating system.
6. If you want more features and professions, choose your plan.
7. Introduction of different departments.
SPY24 Install application free The Most Powerful Hidden Spying App to Monitor Android, IOS Cell Phone & Tablet Device Remotely. Best Android Parental Control App for Kids & Teens Online Safety.
Now take the liberty to monitor Android, and IOS devices with exclusive features better than ever before Monitor all Voice & Text Messages Communication records, Listen to & Watch Surroundings in Real-time Unleash Digital Parenting with Android, IOS Spy App Spy (Surround Listing & Front/Back Camera Bugging) IM's VoIP call recording on Android OS 13 & above With 250+ Surveillance Tools at your fingertips using Android Tracking & Parental Monitoring Software.
---
What is SPY24 tracking app to remotely control cell phones and tablets?
SPY24 is a famous app that gives lots of facilities to its users. Things like:
Ability to check all calls, SMS, chats, and contacts
Checking and monitoring different social networks such as Telegram, WhatsApp, and Instagram
Viewing and monitoring the current location and daily routes of the person
Monitor and observe the duration of use of applications such as Instagram or the amount of time spent playing games and various programs and messengers.
Is SPY24 safe for Android and iOS?
Yes, by using the most secure protocols as well as rules and regulations that are fully provided to the customer, SPY24 provides complete security for the customer and the target phone so that no third-party service can listen to or access Your information will not be monitor.
SPY24 uses the HTTPS security protocol to exchange all the phone information of your child or the person you want in an encrypted form, and no cookies or sessions of information are stored or intercepted on SPY24's servers.
You can safely use the eavesdropping, tracking, and monitoring service of WhatsApp SPY24.
Why People Need to Spy on WhatsApp
WhatsApp spy app allows the user to spy on WhatsApp messenger and monitor all the activities done on the target WhatsApp account. It is useful to prevent potential risks in social media applications as it is towards online bullies, cyber hunters, and data breaches. SPY24 WhatsApp spy app works with both rooted and non-rooted mobile phones and can be installed and up and running within a minute. Obviously, a strong internet connection is required for faster rendering. So, root TheOneSpy on the device or protect kids and teens from online dangers without installing and start spying and get all WhatsApp instant messages immediately.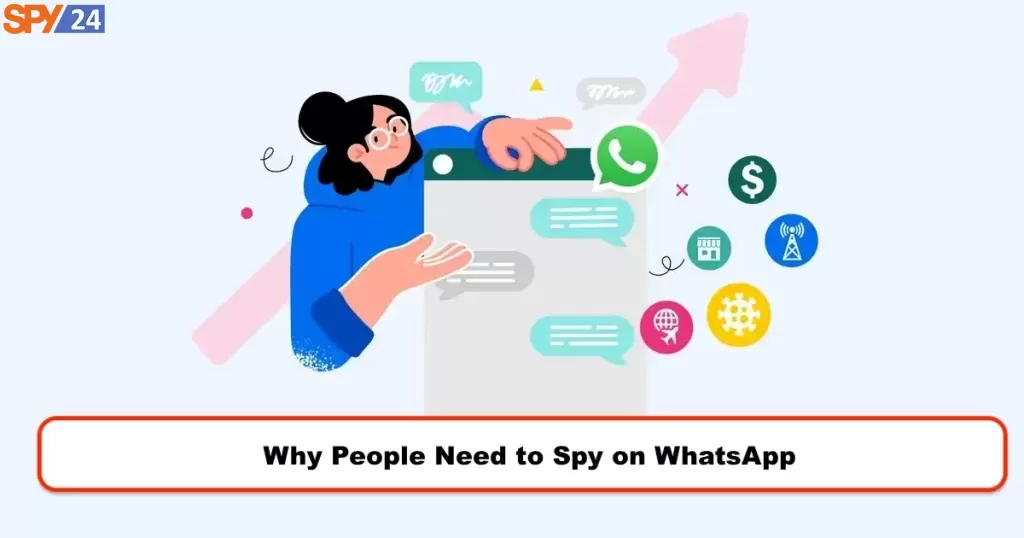 Whatsapp spy software for parental control
Mobile phones are a source of entertainment. One can watch movies, listen to music, and use social media apps to send messages and even talk to friends and more with these smart devices. But some people, especially teenagers, may use it incorrectly; Therefore, the WhatsApp SPY24hack program can be a great solution to control them.
But in today's world, these things are mostly used among children, and it is easy to clearly recognize the attachment of children to these phones and tablets. But is the children's addiction to these smartphones correct? Of course not!  It can also cause anxiety and depression and create destructive thoughts in many cases and in some people. Also, children may face weakness in school and in doing their homework and feel tired and depressed, or even excessive use of WhatsApp can cause damage to the optic nerve and lack or decreased vision in children. Hacking others' WhatsApp remotely by downloading the SPY24 WhatsApp hacking program is a great solution to avoid the bad consequences of this type of addiction. You can hack your children's WhatsApp to control the damage of social media and the internet.
A WhatsApp bug for employers
Some employees use social apps such as WhatsApp for personal use and to chat with their friends during work. As you know, this is not legal or right. You can use AppSPY24 to track this issue in your employees and track errant employees.
Personal use
There are various other reasons for hacking WhatsApp. Maybe you doubt your spouse or husband and want to make sure of their loyalty to you. Maybe you need to prove something that exists in the WhatsApp of the person in question. In any case, you can use the SPY24 application to achieve your goal.
How to record and listen to WhatsApp calls With the SPY24 app?
To start listening to WhatsApp calls, you just need to purchase a license for SPY24 and install it on the device you want to spy on. To put it on your spouse's phone, you need to be in the same room with them for about 10-15 minutes. SPY24 will show you on-screen instructions on how to install it on the phone you want to spy on.
After installing it on the target phone, you need to log into your SPY24 account to see all the WhatsApp calls. When you log into your account, you will be taken to the SPY24 dashboard. To view WhatsApp calls, you need to go to the VoIP recording menu option. This option will be in the "Data" menu on the left side of the screen.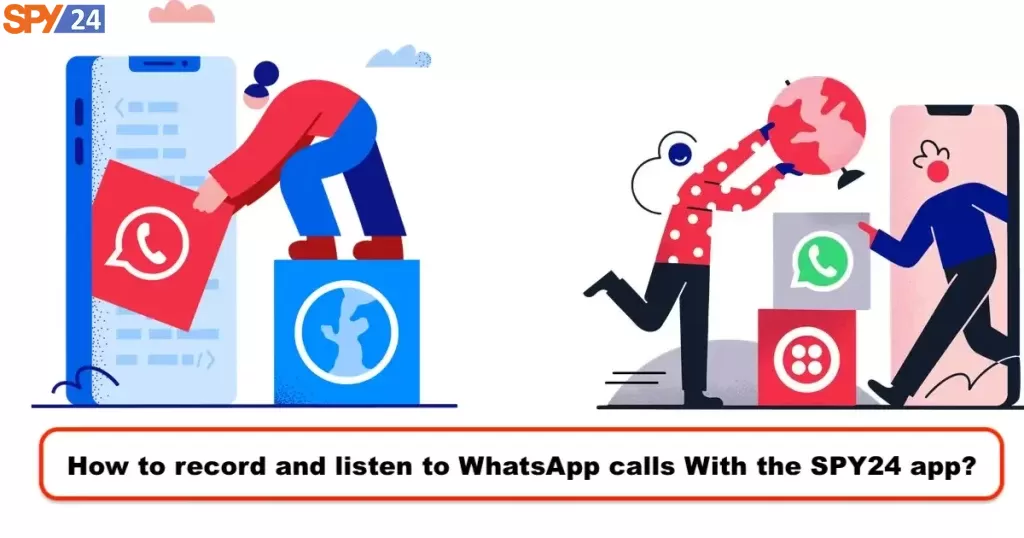 When you go to the VoIP Recording option, you will see all the VoIP calls made through different social messaging apps.
To see only WhatsApp calls, you need to filter calls from other apps. Click on the drop-down menu above the data table. All are selected by default in the drop-down menu and then changed to WhatsApp.
After selecting WhatsApp, you can see all the WhatsApp calls of the target phone. A table will be used to display this call log.
There will be a Delete button and a Star button in the first column of the table. You can use these buttons to delete a call record or star it. In the first column, you can also see if the call was made or received.
In the second column of the table, you will see the WhatsApp logo and the name of the person who made or received the call. If the phone does not have the number saved, it will show you the number.
In the third column of the table, you can see the duration of the call. The date and time of the WhatsApp call are shown in the fourth column. And the fifth column will have a button that says "Download." When you download a recording of a WhatsApp call, you can play and listen to it. Yes, you're right. SPY24 not only shows you the phone's call logs, but it also lets you record WhatsApp calls without having to root the phone.
SPY24 records and syncs the WhatsApp call even while the call is still in progress. Because of this, it didn't matter if I deleted the calls right away or not since they were already synced. For example, I made a call about 11 minutes ago, and when I looked at the recordings on my SPY24 account, I saw that the call I was on was recorded for 7.5 minutes. But it doesn't tell you which call was dropped, which is a downside.
SPY24 shows you WhatsApp video calls. But it treats them like normal calls, so you won't know which was a video call and which was an audio call. And when a video call is made, SPY24 only records audio, not video.
How is WhatsApp attacked?
To use this timing attack, hackers need a smartphone to send messages and a packet capture application like Wireshark to analyze their TCP traffic and extract timing information. Of course, the attacker and the victim must know each other and have already talked to each other through the same messengers. Analyzing network traffic helps an attacker to find out which packets carry notification of message delivery status. In the apps tested by the researchers, these packets either have predetermined sizes or have recognizable structural patterns.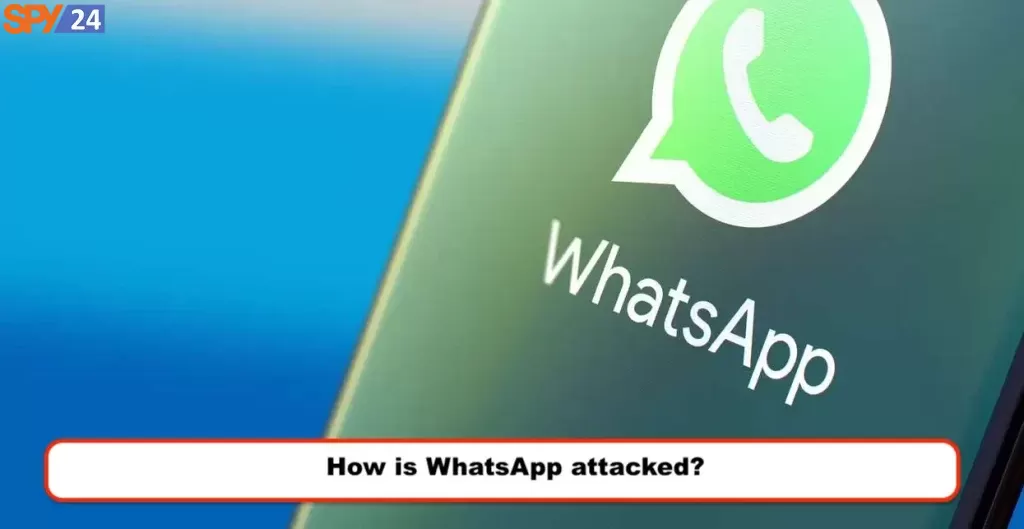 The attacker must then categorize the different situations and match them to the time of sending the message. These pairs are then linked to the user's position through the available dataset. In other words, the attacker asks the audience where he is right now. Then, it performs the necessary checks on the packets, and then whenever the person goes to that particular location, it can recognize the person's geographical location just by checking the packets. The way these attacks are carried out is worrying from a privacy point of view. These platforms, especially Signal and Trima, promote themselves as secure and private messengers. On the other hand, WhatsApp, one of the largest messengers in the world, has about 2 billion users which increases the importance of this vulnerability.
How to prevent this problem?
Researchers say that the accuracy of using this method is 82% in Signal, 80% in Trima, and 74% in WhatsApp. They claim that the best way to deal with this vulnerability is to add a random variable to the timing of sending and receiving messages by the developers themselves. On the other hand, if the applications allow the user to disable the ability to send message delivery notifications to the sender, this problem can be avoided altogether.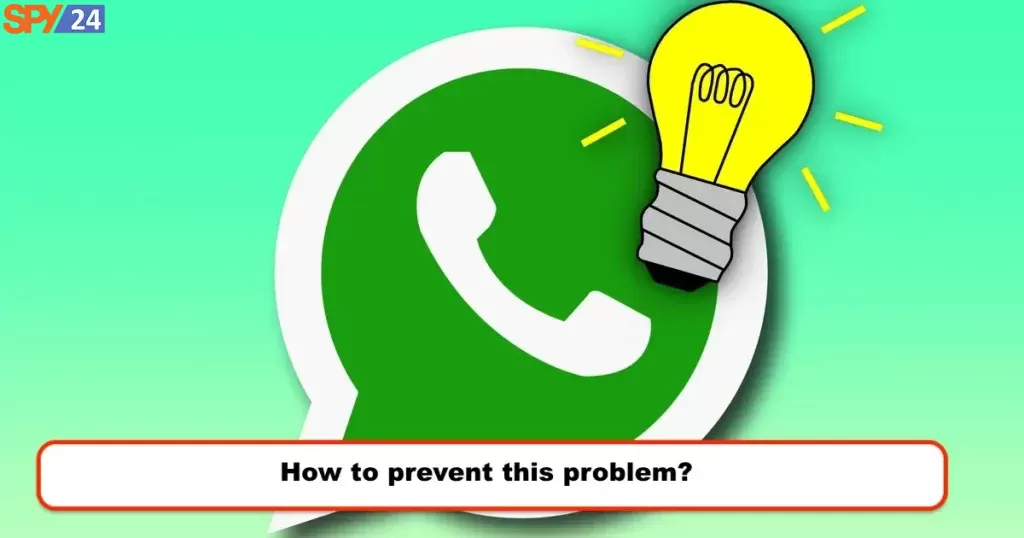 Users are also able to increase latency by using virtual private networks or VPNs to obfuscate location data. Because of this, when the user connects to a VPN server that may be far from the person, the calculation of their location will no longer be accurate. Changing VPN servers from time to time can help make these calculations even more complicated. Apparently, two of these messengers have announced that they are investigating this problem and will announce the results of their investigations soon. The results of this research have been published in the arXiv database.
Conclusion:
In this article from SPY24, we have discussed the best WhatsApp listening and tracking software and explained how to work with the SPY24 application to monitor the person you are looking for.
You can access all the messages, conversations, and contracts of the person you want by using the SPY24 application.
WhatsApp has many bugs and security problems, through which the security experts and programmers of the SPY24 application give you full access to the WhatsApp of the person you want.
FAQs:
Can WhatsApp be hacked?
WhatsApp is one of the most famous and popular messaging applications in the world, which operates under the supervision of Facebook.
But since there is no application without problems, WhatsApp also has bugs in its different versions that can be used to hack and eavesdrop on the target person's phone.
Is there other WhatsApp tracker software?
Yes, many applications can be found on the Internet that claims to be able to hack WhatsApp easily. But this is a funny claim. You can use tracking applications on the target person's phone (for example, your child or friends) who have certain conditions that cause you concern, monitor their communications on WhatsApp, and keep in mind to Avoid free apps with false promises.
What is the best application on the Internet to track WhatsApp?
There are many applications on the Internet, but undoubtedly the most reliable and best tracker application for WhatsApp can be called WhatsApp SPY24 tracker application, which has full support and training, as well as a powerful HTTPS protocol between the user and the target user. And it is a server that exchanges all data in an encrypted form.
Can I track my fiance's or my wife's WhatsApp?
Yes, by secretly installing SPY24 software, you can track all chats, media, and contact lists of your spouse or fiance through SPY24 professional panel.