Since its inception in 2009, Whatsapp has exploded in popularity, with over 900 million active users. While the app is incredibly useful for staying in touch with friends and family, there are a number of dangers associated with using it that people should be aware of. In this blog post, we'll discuss some of the risks associated with Whatsapp and how to protect yourself while using it. Stay safe out there!
What Are the Dangers of Using WhatsApp?
With more than 1.5 billion users, WhatsApp is one of the most popular messaging applications in the world. As with any technology, however, there are potential dangers associated with using WhatsApp. From cyberbullying to data breaches, here's a closer look at some of the risks associated with this popular app.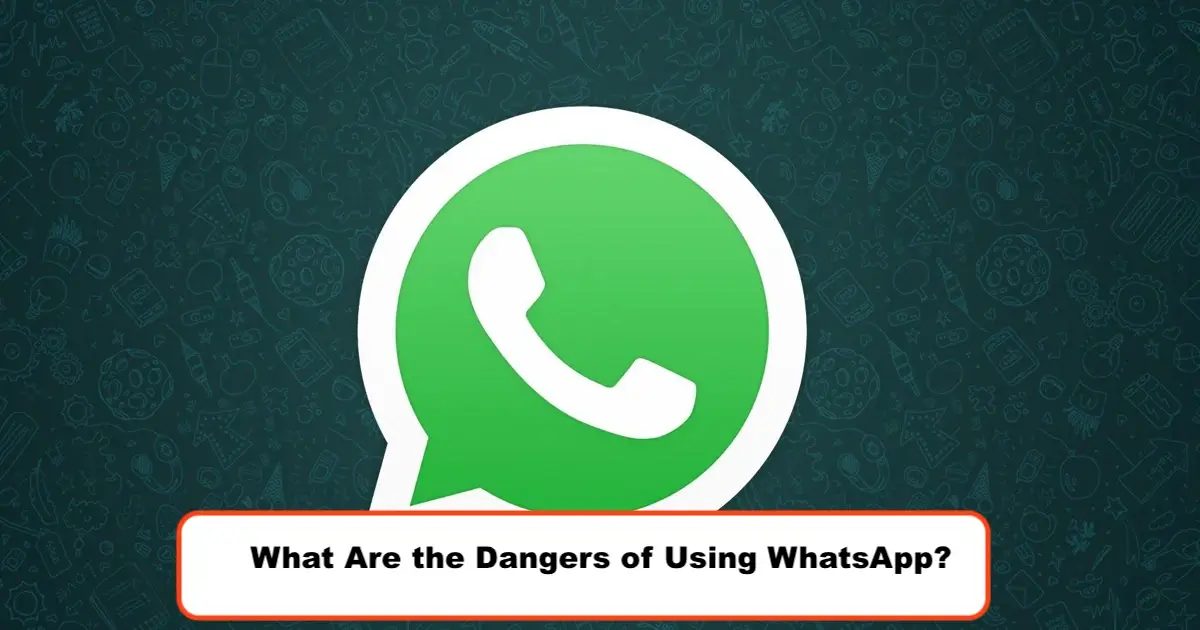 Data Breaches & Security Risks
One of the biggest potential dangers of using WhatsApp is its vulnerability to data breaches and other security risks. In 2019, it was revealed that a vulnerability in WhatsApp's video-calling feature allowed hackers to gain access to users' phones and install spyware on them. Although this vulnerability has since been fixed, it highlights just how important it is for users to be aware of potential security risks when using apps like WhatsApp.
Privacy Issues
WhatsApp also has numerous privacy issues that can pose a risk to users' safety and security. For starters, all messages sent via WhatsApp are encrypted end-to-end—meaning they can only be read by the sender and recipient—but this encryption doesn't extend far enough to prevent hackers from accessing user data or compromising accounts. Furthermore, many users are unaware that their contacts have access to their profile information and can share it without permission if they choose to do so.
Cyberbullying & Predators
Another danger associated with using WhatsApp is cyberbullying and online predators. Cyberbullying is all too common on social media platforms and can take many forms such as harassing or threatening messages or images posted online or sent via private messaging apps like Whatsapp. It's also possible for predators to contact children through these types of apps, making them vulnerable to exploitation or abuse. As a result, parents should be aware of their children's activities on these platforms and monitor who they are communicating with at all times.
The Dangers of WhatsApp That Every Parent Should Be Aware Of
The majority of WhatsApp's user base is made up of children who use the program for communication as well as for entertainment purposes. They don't give a second thought to how secure WhatsApp is, and they freely disclose their personal information to their friends. WhatsApp, on the other hand, is frequently brought up in security-related conversations around the world, so its accessibility to children is more of a risk than a benefit.
Why Do Children Adore WhatsApp?
The fact that WhatsApp is so easily accessible is the primary reason for its success. It's completely free and simple to use, so any child can sign up in a matter of seconds. The software is available in more than 109 countries and offers around 65 different language options.
WhatsApp features a straightforward design, allowing you to make free phone calls and also communicate in groups. These are some of the most compelling reasons for children to use it on a daily basis and to share content. However, many people are concerned about the safety of WhatsApp for youngsters, and they wonder if it is safe.
What are the main security concerns with WhatsApp?
The developers of WhatsApp claim that the app is secure, with all messages and calls being encrypted. However, the app has a number of serious flaws.
There is no status confidentiality.
In order to prevent other users from seeing your WhatsApp status, it's vital to keep your app status hidden from them. WhatsApp creates a contact list from the contacts in your phone book. Because WhatsApp fails to disguise your availability, anyone in your contact list can see when you're online at any point in time.
If you don't add any strangers to your contact list, that's absolutely acceptable. But what if you save all of the phone numbers only to be able to tell who is calling you?
Although WhatsApp allows you to select who can view your status, this feature can be rendered ineffective if you have a large number of contacts.
Malware and other cyber-threats
In many cases, WhatsApp users are the recipients of virus threats. Their gadgets become contaminated after clicking on infected links or downloading files that contain viruses. In order to hack your phone and send your money to hackers, malicious software is installed on it. Due to the fact that children aren't cautious WhatsApp users, they are the number one target for scammers.
Messages with insufficient encryption
WhatsApp makes certain that all messages are encrypted so that only the sender and the recipient can see what is inside. The encryption, on the other hand, is not completely failsafe. However, if the material is stored on Google Drive, it is possible for anyone to view the message in question.
Furthermore, WhatsApp has entered into a deal with Google that would allow users to keep communications on the company's cloud storage service.
Is WhatsApp Safe for Children Under the Age of 18?
As previously reported, WhatsApp suffers from a number of serious security flaws. An adult can become a victim of fraud while using the app, which means that a child is also a potential victim. Furthermore, unlike adults, children can find themselves in considerably worse situations than simply losing money.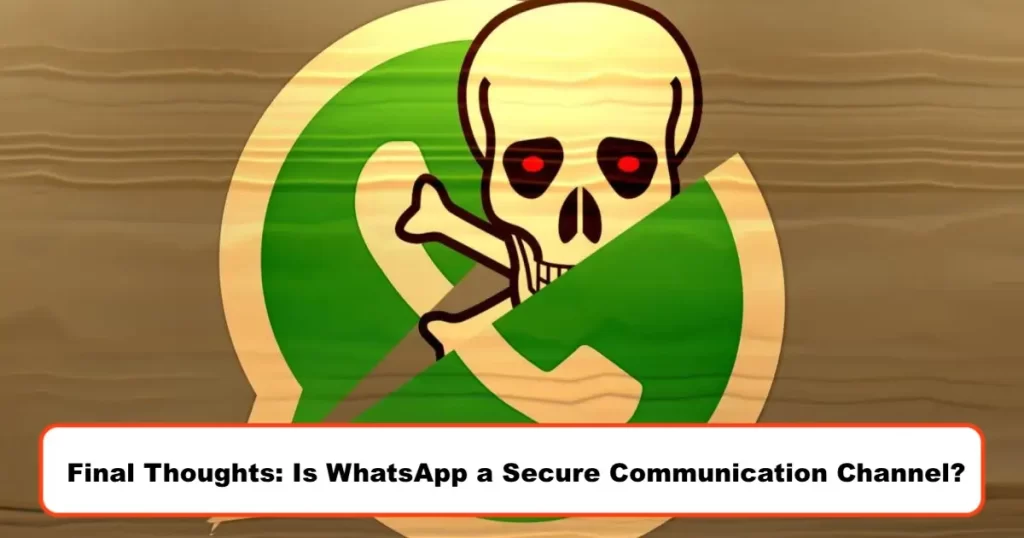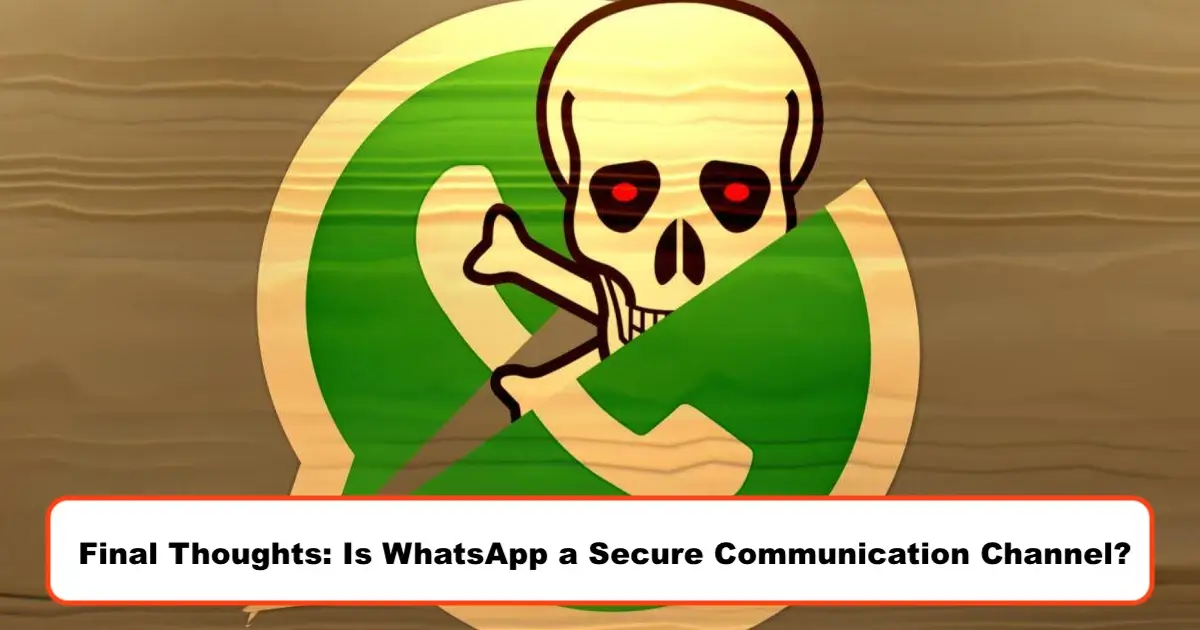 The following are the major WhatsApp hazards for children: 
1. On the internet, there are predators. Predators frequently create fictitious identities on instant message services in order to locate teenage victims. WhatsApp is the perfect match for them because it allows them to see who is online and immediately begin interacting with them. In many cases, it is not difficult for a predator to become friends with a child and bully them into sharing obscene photographs via WhatsApp. As a result, a youngster may fall victim to sexual abuse as a result of this.
2. Cyberbullies are a problem. Kids frequently form group chats in order to share interesting movies, amusing images, and obscene material. The primary source of concern is that some young individuals believe it is amusing to transmit pictures of themselves.
In the event that at least one participant of a group chat posts it on the internet, a child may be mocked by his or her peers and become a victim of cyberbullying.
3. Fraudsters Scammers look for victims on the internet and through instant messaging services, just like predators and bullies do. When they offer your child a tainted link that appears to be interesting, it is relatively simple for them to infect their device with malware. As soon as children open it, their smartphones become infected, and their personal information is sent to online criminals for collection. 
What Can I Do to Protect My Child from the Dangers of Using WhatsApp?
If you want to keep your child from being bullied by peers, mistreated by predators, or deceived by scammers, you should consider keeping an eye on their internet activities. Using monitoring software has been shown to be an effective method of accomplishing this.
One such parental control program, such as SPY24, can assist you in keeping track of your child's WhatsApp messages, viewing their contacts, and determining the time and date of each conversation. Furthermore, if someone suspects your child, you may immediately block the call, reducing the likelihood of your child getting into conflict with the law. 
In addition to spying, what else can I do using SPY24?
In addition to monitoring your child's WhatsApp account, SPY24 also allows you to monitor other texting applications such as Instagram, Facebook, Viber, Snapchat, and others. In addition, the software allows you to view and receive media files, block problematic contacts, and track your child's real-time whereabouts with the help of GPS technology. 
Because SPY24 delivers all of the information it has collected to your dashboard, you can see exactly what your child is up to directly on your phone. What's more, you can create a list of forbidden phrases and receive notifications if your child types them into a search box or texts them to someone.
Final Thoughts: Is WhatsApp a Secure Communication Channel?
Despite the fact that WhatsApp is one of the most widely used messaging apps on the planet, it may not be a good idea for children to communicate there. Because the security risks surrounding WhatsApp are so significant, you may want to consider providing your child with an alternative method of staying up to date with their friends' news.
Due to the lack of an ability to set up parental controls in WhatsApp for children, you may want to consider utilizing parental control software. If you use SPY24, you can keep your child from being harassed, tormented, or defrauded when they use their favorite messenger service.
Conclusion:
As you can see, there are numerous potential dangers associated with using WhatsApp. To ensure your safety while using this app, it's important that you understand how the app works and what measures you need to take in order to protect yourself from potential threats such as data breaches and cyberbullying incidents. For more information about staying safe on WhatsApp as well as other social media platforms, visit SPY24 today!
---
SPY24 Install application free The Most Powerful Hidden Spying App to Monitor Android, IOS Cell Phone & Tablet Device Remotely. Best Android Parental Control App for Kids & Teens Online Safety.
Now take the liberty to monitor Android, and IOS devices with exclusive features better than ever before Monitor all Voice & Text Messages Communication records, Listen to & Watch Surroundings in Real-time Unleash Digital Parenting with Android, IOS Spy App Spy (Surround Listing & Front/Back Camera Bugging) IM's VoIP call recording on Android OS 13 & above With 250+ Surveillance Tools at your fingertips using Android Tracking & Parental Monitoring Software.