Mobile phones can be equipped with spyware/spyphone applications of various types. It is possible to track phone calls, SMS messages, and location data with the help of these apps. Invisible to the end user, these hidden apps work behind the scenes. Users can track GPS locations and browser activity on target phones through these applications, as well as WhatsApp, Facebook, Snapchat, and other messaging apps.
In the workplace, it is commonly used by employers in order to monitor employees' productive hours and by parents who are concerned about their children's online activities. Here's a list of the Top Free Spy Phone Apps you can download. The page also includes links to websites with instructions for using each app. With the help of these spy apps, you will be able to secretly spy on people without them ever knowing what you are doing or being aware of it. There is a 60-day money-back guarantee on all of our products, so if you are not satisfied with them, you can get a refund.
Is phone tracking difficult?
It is necessary to install spyphoneapp on a phone in order to track it. You do not need to be an expert in computer or phone usage to install the app. They have a website that hosts the app. Launch your phone's browser and click on the download link. The .apk file is the one you need to use to install the app after you have downloaded it. Video tutorials are also available for installing the app on Android phones on the website.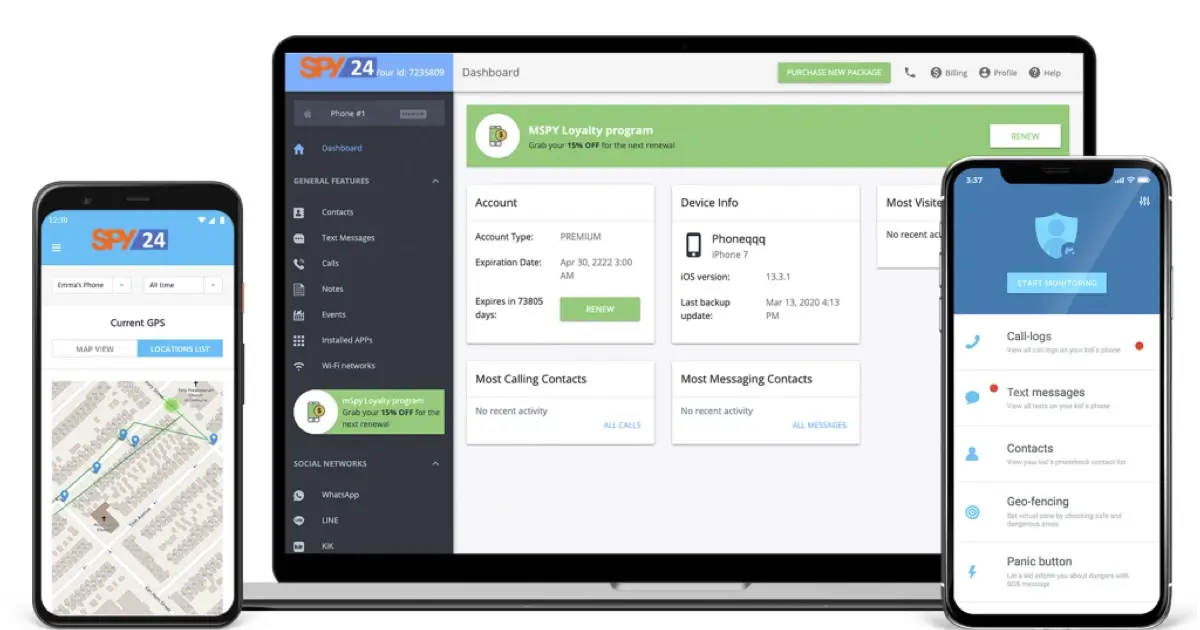 Why use an Android spy app?
Applications that spy on the operating system and installed programs examine the files in the system. There is almost no way to recognize these apps because they are hidden. Aside from monitoring internet activities and WhatsApp, Facebook, Snapchat, and GPS coordinates, this software can easily compromise the information of another person or organization.
The short answer is, if someone installs a spy app on your computer, they can completely monitor you from anywhere. Therefore, you should take care of your devices as well.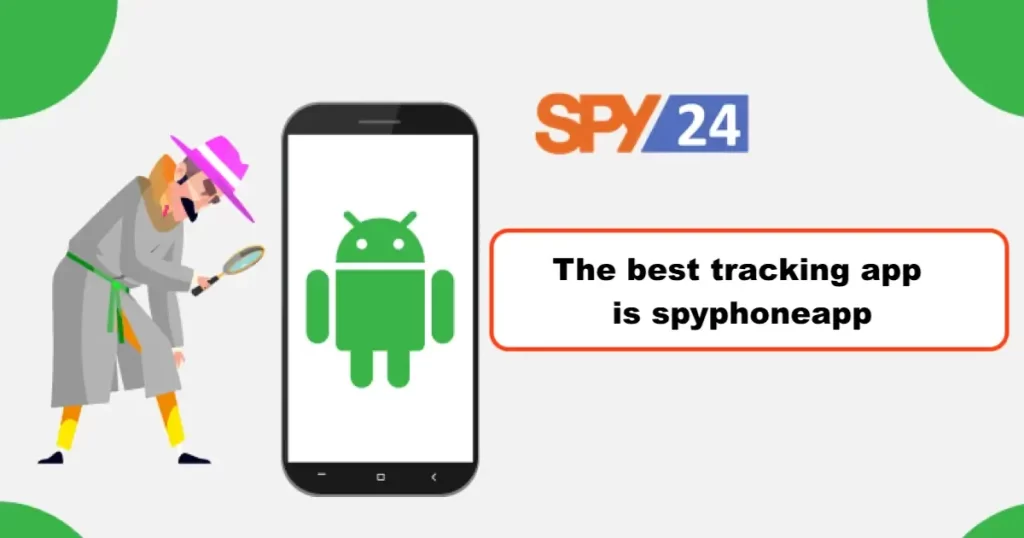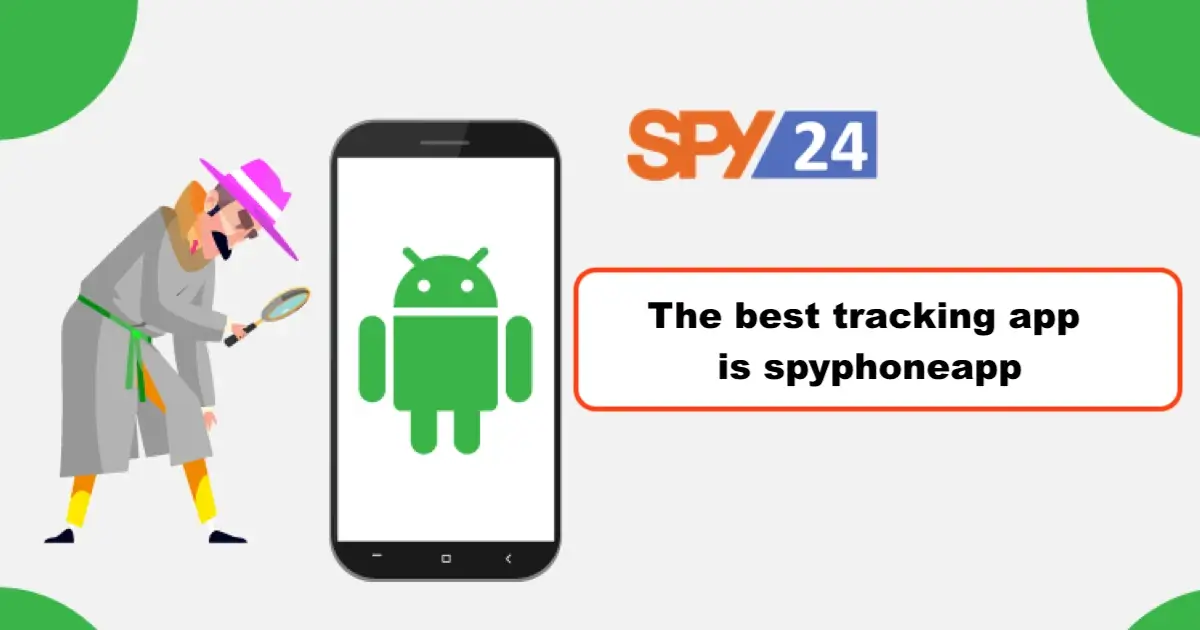 Today, there are many options when it comes to spying apps. In other words, there will be no shortage of applications to choose from. After considering Spyphoneapp available for you to use whenever you need it, we can decide whether it is worth using or not. 
How to use an employee monitoring app ethically?
For clarity on your rights and your employees' rights, you should always consult your company's legal counsel. It is legal to monitor employees, but privacy laws vary from state to state and country to country.
In addition to checking if employee monitoring is legal, monitoring laws should also be considered. Ethics plays a much larger role than merely following the rules. Building, maintaining, and respecting the trust of employees is essential for managers to avoid invading their privacy as well as creating hostile working conditions. If you want to be able to keep track of your employees' digital work activities without compromising their privacy and trust, it is absolutely possible. Here are the steps you need to take: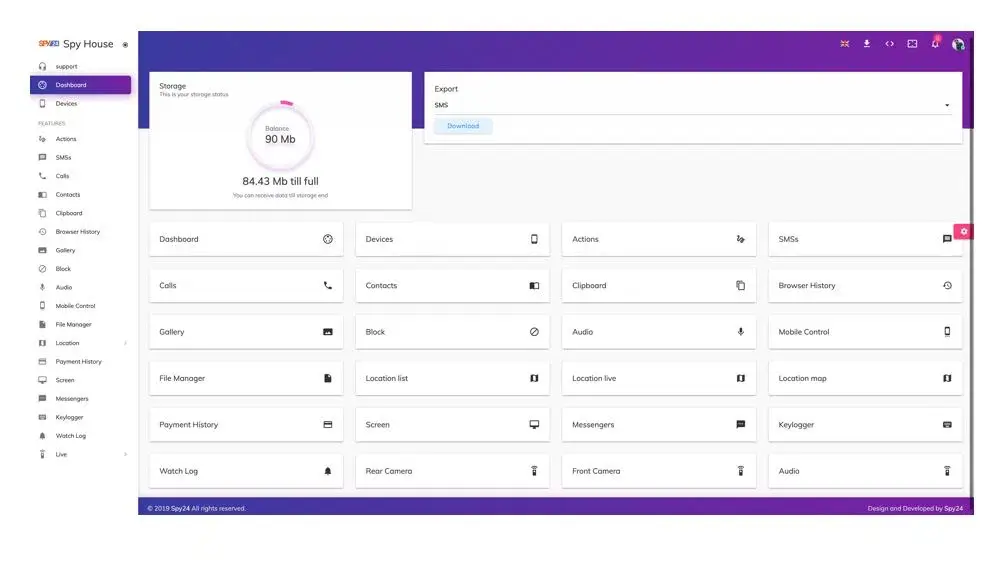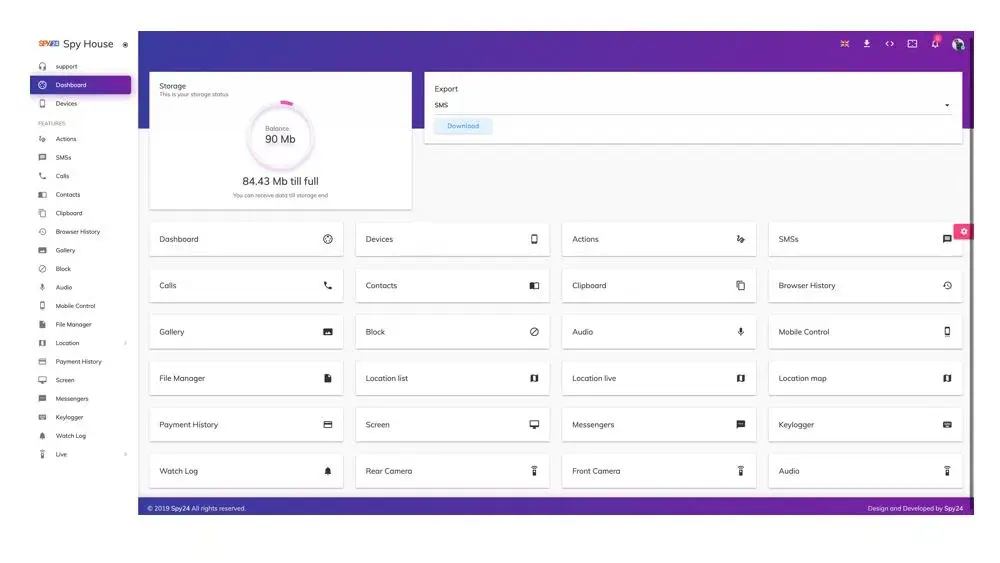 Examine your motivations:
The use of employee data is just as important as how you collect it in an ethical manner. Ensure that your work computers are being used to collect data for improving productivity. Communicating with employees about how they can benefit from their data (e.g. preventing burnout, balancing workloads, improving employee morale) goes a long way towards getting their trust. Accenture conducted a survey indicating that 92% of employees are willing to provide their data to employers for the purpose of improving their own well-being and performance.
Be transparent:
A lack of transparency is the main concern regarding employee monitoring ethics. Whatever the case, whether you are working remotely or in your office, each of your team members has a certain amount of privacy expectations. You may risk violating those expectations if you don't disclose your monitoring policy upfront. When it comes to ethical monitoring practices, take a cue from the EU! It is important that you inform your employees what data is being collected, how it will be used, and who will have access to it. A workforce analytics solution should allow you to share data with employees so they can see their own work patterns and experiment with different ways to manage their time.
Never monitor selectively:
It is a myth that employee monitoring is only applicable to remote employees, even though some managers might have initially used it to ensure their employees remained productive. The productivity insights derived from user activity data benefit all employees, regardless of where they are. Several factors may be affected if some groups are monitored but not others due to a lack of monitoring. These factors include company culture, employee morale, and a sense of fairness.
Take care to collect data at the right time:
You must maintain strict boundaries between your personal and professional lives as remote working and personal devices become more common. By ensuring that employee tracking software is not collecting any personal information during off-peak hours, you will be able to ensure that no personal information is being collected through employee monitoring software.
Spyphoneapp for what?
Spyphoneapp is a spy monitoring app for Android. The main uses of this tool are for controlling children and monitoring employees. Your children's safety and employee productivity are your top priorities.
With the Spyphoneapp, you are able to monitor your loved ones' GPS locations. You can view the data stored in the app, so you know where they are at any given time. For ease of use, the results have also been incorporated into a map. GPS information can be viewed from up to five different phones through your control panel. Additionally, if you lose your phone, GPS data can help you locate it. In addition to these features, Phone Tracker also offers the following. A range of functions is available, including finding a lost phone, sending a message to the phone, and sending a sound to the phone. 
Contacts are available on Family Phones. From the Child's Phone Contact List, the app copies First Names, Last Names, Email Addresses, and Telephone Numbers. It will now be possible for you to see the people your children have been interacting with.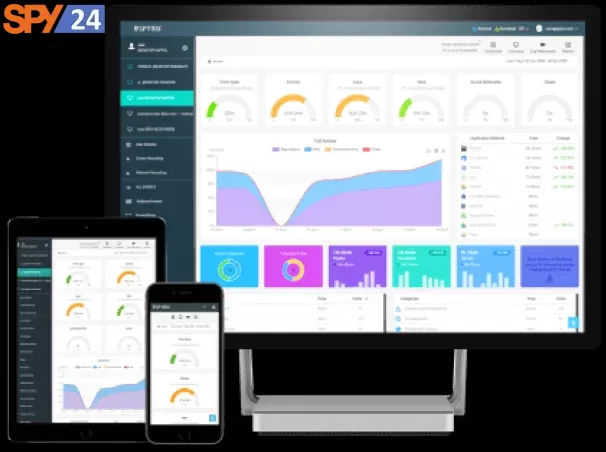 Remotely controlling a phone is possible if you want. This feature makes it possible for you to change the way things work on a targeted phone and to send commands to it remotely.
You will receive immediate notifications whenever certain words are shared through social media by the targeted device.
You will be able to analyze in great detail the most repetitive activities that you have performed over a specific period of time. This includes call time activity punch cards for each call you made during a certain time period. Every time people use their phones, you can learn about their ambitions and goals. It is possible to listen to live conversations and recordings of phone calls without their knowledge. On the targeted device, you can read all the messages you send or receive.
In addition to being able to delete data, make it vibrate, take pictures, and many other functions, you can also fully control the phone. You can view all the pictures the targeted person has taken and received.
Everything going on around the phone and on the screen is visible to you without being noticed.
Free spyphoneapp?
Spyphoneapp offers a free trial. A free trial version of this spy app is provided to customers, so they can compare the features and determine if it fits their needs.
During this period they can familiarize themselves with the app and explore every feature it offers. As a result, they will be able to determine whether or not it is appropriate for them. In order to take advantage of this promotion, you just need to install the app on the target phone in order to use it.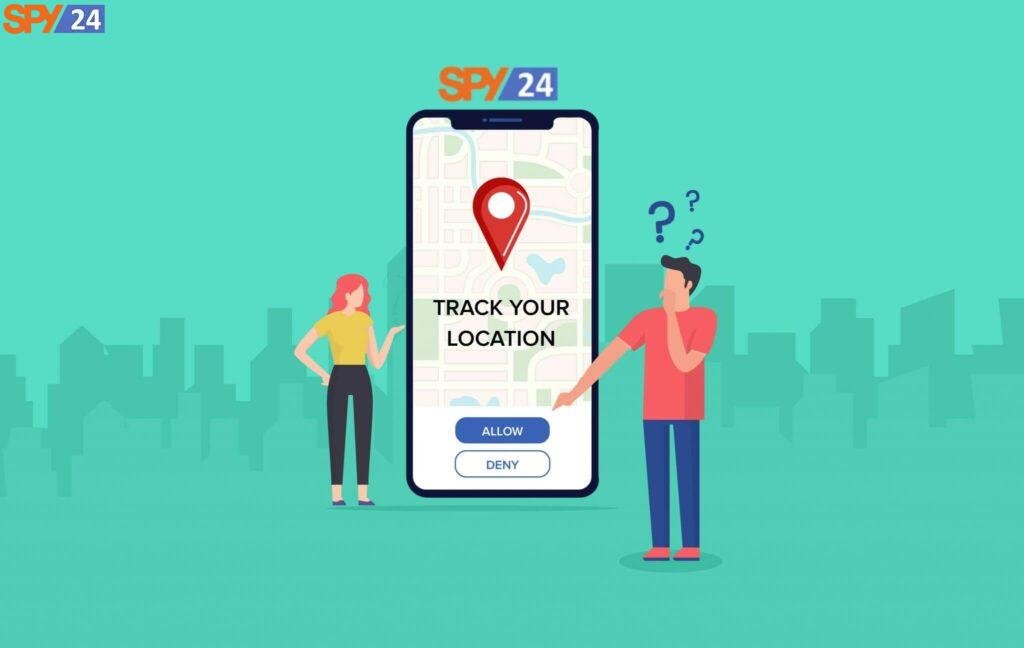 There is no need for a credit card to use this service. There is a free GPS tracking feature included in this tracking app for your phone. The features offered by this free spy app are unmatched by any other. Try to stay away from websites that offer phone spying or credit card-required trials.
Tracks what?
Phones can be tracked completely with Spyphoneapp. Monitoring phones is made easy with this app. There are many options available, such as recording phone calls, tracking SMS and MMS, tracking GPS location, tracking and controlling apps on a phone, a multimedia spy for pictures and movies, monitoring all websites visited, and spying on social media apps such as Whatsapp, Facebook, Snapchat, Viber, Instagram, Twitter, Telegram, or Tiktok. It is possible to send social media texts without rooting your device. With Spyphoneapp, you can spy on Whatsapp, Facebook, and Viber calls. Calendars and contacts can be monitored on a regular basis. You can use the remote control to record or take photos.
Reports about the targeted person's activity can be generated in PDF or Excel. If you want to reach your intended audience, you should know who they talk to, which games they play the most, etc.
A new contact will be alerted to you each time an addition is made to the targeted phone's contacts. You can also edit or delete them. 
Access to installed applications on the target device can be granted or denied. View all the existing files on the targeted device without being noticed by the file manager application.
Spyphoneapp tracks what phones?
The use of Android tracking is highly recommended. There are also iPhone solutions available, but jailbreak is required, or the iCloud password is required. There is no reliable way to track iCloud passwords. Rarely does a jailbreak occur. Using spyphoneapp, you can track Android phones.

Whatsapp spy?
Spyphoneapp should be installed with accessibility and notification access enabled. It is necessary for Whatsapp messages to be accessible when they are sent out. Additionally, it can be used to receive chat messages when no notification appears on our monitoring app (this is probably a feature that is only available to our cell monitoring app users). Notifications are required for Whatsapp and other social media platforms.
How to hack Facebook or Snapchat?
Snapchat and Facebook messages can be tracked using this app. Additionally, it tracks Facebook and Snapchat incoming chat messages without triggering a notification, just like WhatsApp spy. There is more information about spying on Facebook and Snapchat on their websites.
Facebook Messenger conversations can be monitored remotely, along with relevant time and date stamps. Keep track of your Facebook Messenger conversations. Using Messenger, you can access multimedia files stored on the target device. It includes a time stamp, a date stamp, and a contact stamp. The Facebook chat data can be exported as a spreadsheet to a location of the server. Users can covertly and remotely observe the targeted phone's Facebook activity using the Facebook Spy Feature. Chats, VoIP calls, screen recordings, and voice messages can be monitored remotely by the user in order to find out what the targeted individual is doing.
Android spy?
There is no better Android spying app than this one. Access to the target phone is required for this mobile spying solution. OnePlus, Oppo, Samsung, LG, ZTE, and all other Android devices are compatible with this application. Various purposes can be served by it, such as monitoring employee activity, keeping track of a child's phone use, or even recovering a stolen phone.
Viber spy?
The Viber spy app lets you monitor what your children or employees send and receive on their phones and tablets, including messages, calls, and multimedia files.
By recording Viber screen activity on the target phone, you can see all Viber messenger activity as if you were using it on your own phone. Before live Viber screen recording, investigating instant messengers was impossible. The episodes are captured from the phone's screen and stored in the dashboard archives. The Viber spy app does not require root access. A user must be able to access and receive notifications.
Instagram spy?
With this app, you can spy on Instagram messages without rooting your device. Recordings have been made of both methods of communication. There is a need for accessibility and notification.
Your child's Instagram app on their cell phone or tablet can be accessed with the Instagram spy app. Instagram Spy Tool allows you to spy on all Instagram photos. You can find the date and time stamp for every Instagram photo with the Most Effective Instagram Tracker App.
Conclusion
The SPY24 application can be downloaded for free. Spy on Android, iOS & Tablet Devices Remotely with The Most Powerful Hidden Spying App. Kids and teens can stay safe online with the best Android parental control app.
You are now able to monitor Android devices as well as iPhones and iPads with exclusive features. Watch your surroundings in real-time, listen to all voice and text messages in real-time, and keep a record of all the communications you make.
Now you can unleash your digital parenting skills with the Android, IOS Spy App (Surround Listing & Bugging Front/Back Cameras in Android OS 13 & above), and record VoIP calls in Android OS 13 & above. It offers more than 250 Surveillance Tools at your fingertips, including a parental monitoring system that allows you to monitor your children's mobile devices.
SPY24 Install application free The Most Powerful Hidden Spying App to Monitor Android, IOS Cell Phone & Tablet Device Remotely. Best Android Parental Control App for Kids & Teens Online Safety.
Now take the liberty to monitor Android, and IOS devices with exclusive features better than ever before Monitor all Voice & Text Messages Communication records, Listen to & Watch Surroundings in Real-time Unleash Digital Parenting with Android, IOS Spy App Spy (Surround Listing & Front/Back Camera Bugging) IM's VoIP call recording on Android OS 13 & above With 250+ Surveillance Tools at your fingertips using Android Tracking & Parental Monitoring Software.