Spy App
Top Invisible and Secret Screen Recording Apps Android and IOS
Screen recording apps have become increasingly popular over the past few years. As well as capturing our favorite game moments, they can be used to stream live tutorials and presentations, which are great tools to use for all of us. How about when you need to capture something without letting anyone know? This blog post will explore the best hidden and invisible screen recording apps for both Android and iOS devices so that you can record your screen the way you want. 
From setting up an account to using multiple accounts on a single device, and much more, you can learn everything you need to know about using these apps securely. If you want to discover the best secret screen recording apps that can help you with your work, without anyone ever finding out what you're doing, keep reading! We've got the best app you'll ever need!
What are screen recorder apps?
Apps that record your screen are known as screen recorder apps. You can take advantage of this feature for a variety of reasons, such as recording a tutorial on your device, showing someone how to use it, or recording a game session on your device. Apps for screen recording are available in a wide variety of features, and their prices also vary. Apps such as AZ Screen Recorder, DuplexRecorder, and iRecorder are among the most popular screen recorders.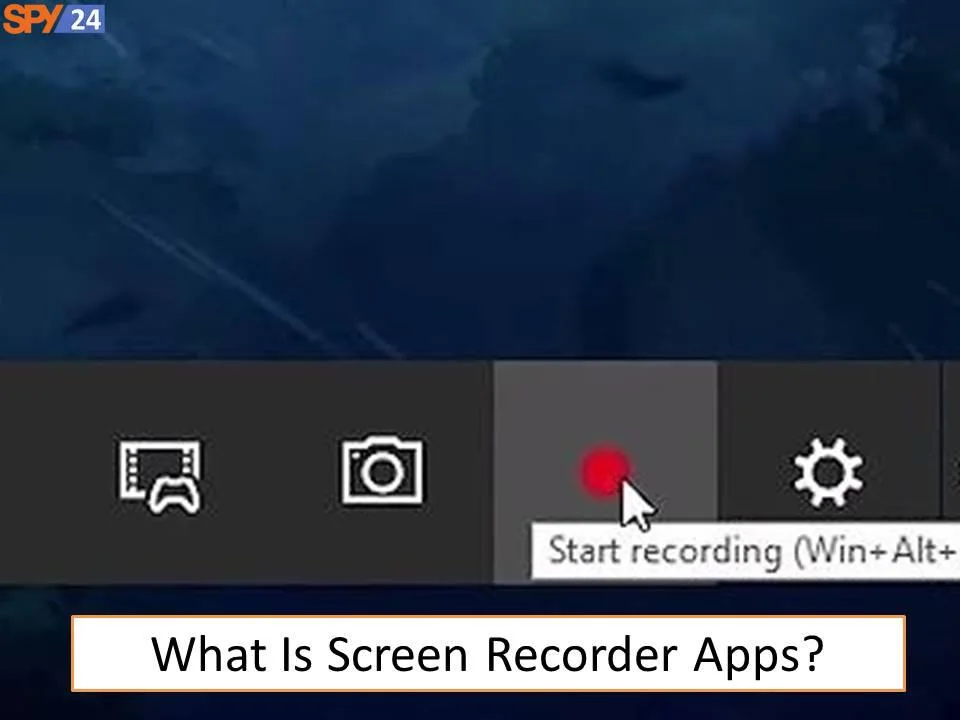 Why do we need a hidden screen recorder?
Your Android or iOS device might benefit from using a hidden or secret screen recorder for many reasons. Perhaps you are interested in keeping track of your child's online activity without them knowing about it, or perhaps you're interested in monitoring your employees' productivity during working hours without them knowing. Any way you look at it, a hidden screen recorder can be a useful tool.
In addition to recording your screen, hidden screen recorders can also help you:
1. The activity of someone can be secretly tracked and monitored.
2. Audio and video can be recorded without the person being aware.
3. It is ideal for spying to use hidden screen recorders since antivirus software is not able to detect them.
4. When certain activities are carried out, such as the launch of an app or the making of a phone call, the recording can be programmed to automatically start.
5. The recordings made with a hidden screen recorder are typically very high quality, so you are able to clearly hear and see everything that is happening on the screen.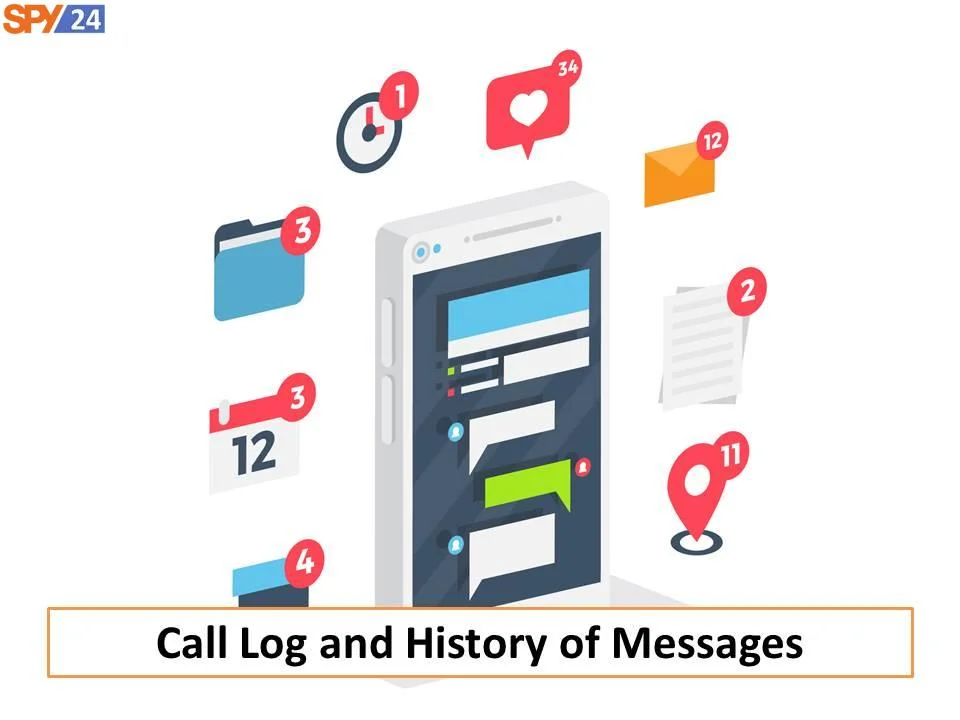 Taking care of your kids' internet behavior
In order to protect your children online, it's important to monitor what they do on the internet. To keep your kids' online behavior in check, follow these tips:
Setting internet use rules with your kids is a good way to ensure their safety online.
Keep track of their online activities and what websites they visit.
Learn how to recognize fake news and scams so that they do not fall for them.
Support them in managing their privacy settings and online reputation.
Promote positive interactions with others online by ensuring they are respectful.
Check the List of Websites that Have Been Visited
A website visit history list is essential to know which websites your child or employee has visited. As a result, you will be able to identify what types of sites they are visiting and whether or not they are engaging in any inappropriate activities.
Websites visited can be checked through a variety of methods. Web monitoring tools such as Net Nanny or WebWatcher are one way to keep track of websites. It is possible to see all the websites visited by a particular user by using these tools.
In the web browser, you can also check the history feature to see what pages you have visited. All websites that have been visited are kept in a database by the majority of web browsers. Navigate to your browser's history tab and locate the website address in order to view your history.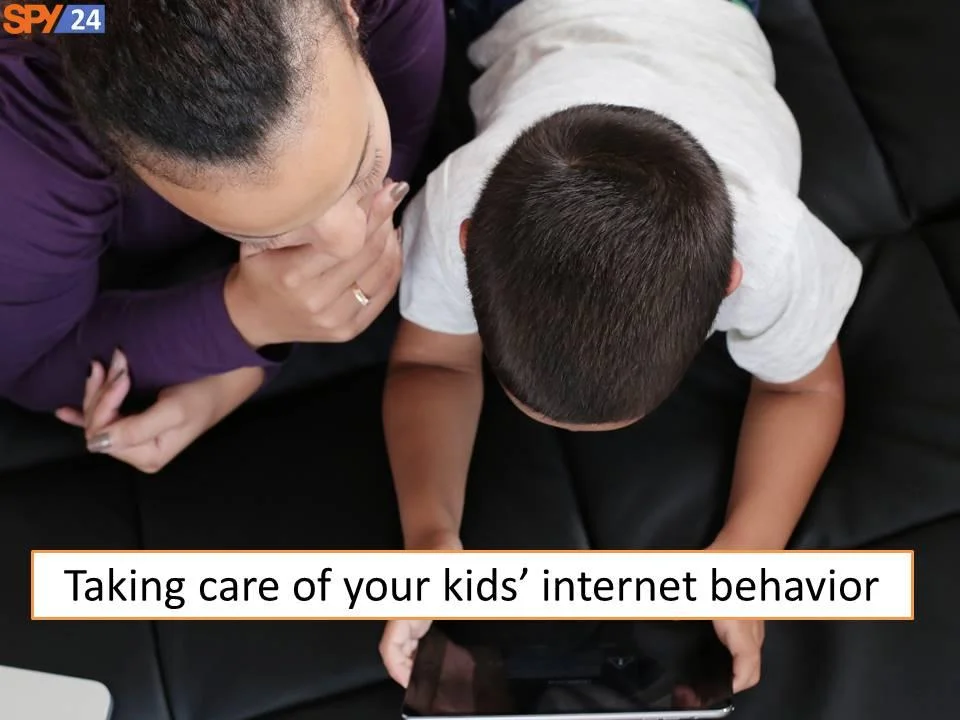 GPS tracking
Tracking someone's location can be useful for a variety of reasons. Are you concerned about your elderly loved one wandering off because of dementia, or are you a parent concerned about your child who says they are where they claim to be? You may have suspicions that your partner is cheating and want to verify that they are where they claim to be.
Whatever your reason, there are a variety of GPS tracker apps available for Android and iOS devices that allow you to monitor someone's location. In some cases, these apps go undetected as they are hidden from the user, making them invisible to the user, and in others, they have hidden screen-capturing capabilities that allow you to record everything that happens on the device in real-time.
The following apps can be downloaded on both Android and iOS:
1.    SPY24 (Android & iOS and mac & Windows )
2. FlexiSPY (Android & iOS)
3. Spyera (Android & iOS)
4. Highster Mobile (Android & iOS)
5. Mobile Spy (Android & iOS)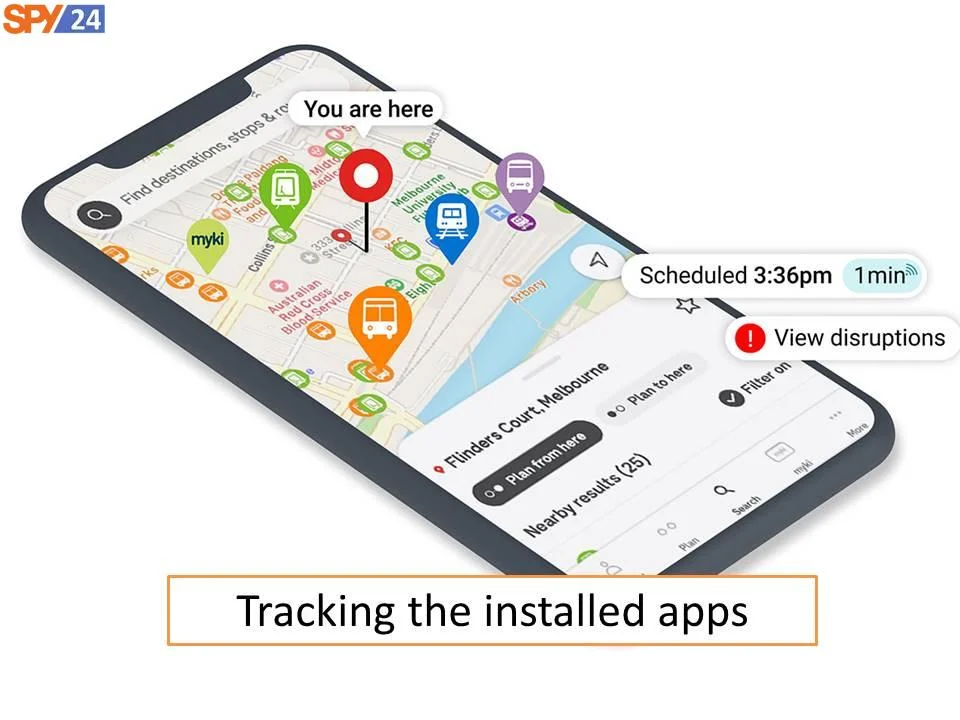 Best app and software for recording secrets for mobile android and iPhone
It is highly recommended to use Spy Recorder Pro for secretly recording on your mobile device. There are a number of features in this app that make it ideal for secret recording. Besides being able to record both audio and video, the device has a stealth mode so it is difficult for others to detect the device if it is on. The Spy Recorder Pro software can also begin recording automatically upon meeting certain conditions, such as when the phone is answered or when a voice is heard.
Using Secret Camera Recorder Pro on your mobile device is another great option for secretly recording. In addition, this app supports both audio and video recording, as well as a stealth mode. The Secret Camera Recorder Pro is also capable of automatically starting recording when certain conditions are met, such as answering a call or detecting motion that triggers the recording to start.
You can use either of these apps on your mobile device to record secretly if you want a simple yet effective solution to recording secretly on your mobile device.
SPY24 app
The most popular screen recording app is SPY24, which varies across different platforms. Screen activity can be recorded without any notice using this app. The program can also be set up so that it records only when certain conditions are met. For example, when someone enters a specific area on the screen.
Spy24 is a great tool for parents and businesses trying to keep an eye on their children's online activities. Using the app, you don't have to worry about people knowing you are recording their screen activity since it runs in the background and is invisible.
BlurSPY
BlurSPY is a top-rated and undetectable screen-recording app for Android and iOS devices. This app is perfect for those who want to record their device's screen activity secretly. BlurSPY records both audio and video of the target device, making it a perfect tool for monitoring and spying purposes. The app is very easy to use and can be installed on any Android or iOS device within minutes.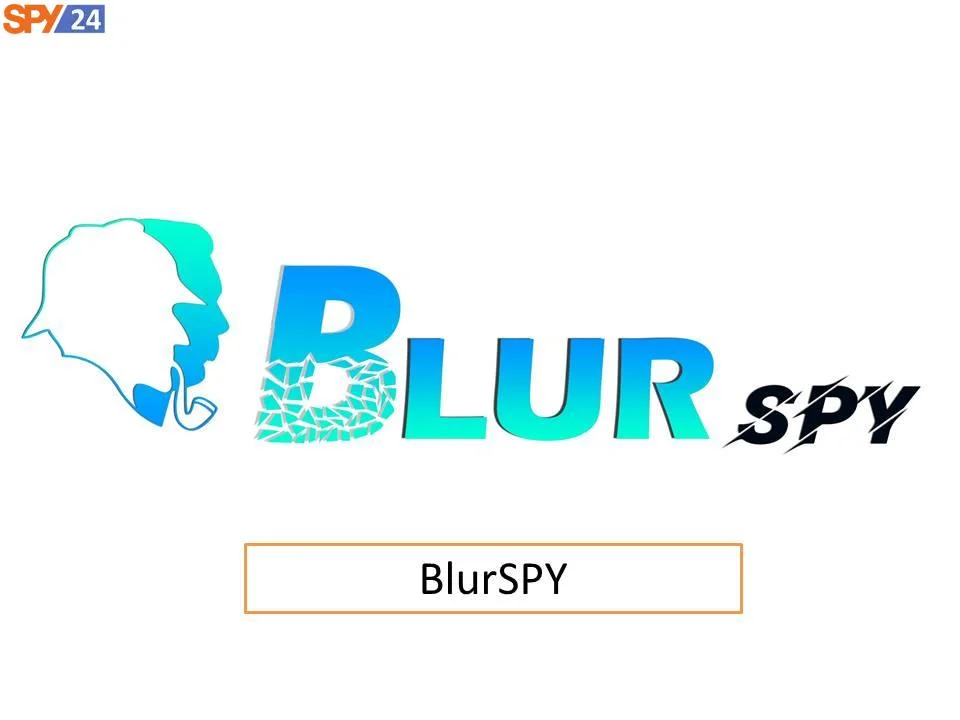 SP Camera
Android and iOS devices come with a variety of screen recording apps, but not all of them are the same. It is possible to use some of them in a secretive and hidden manner, allowing you to capture footage without anyone being aware.
The SP Camera app lets you record covertly, so it's a great choice if you're looking for a screen recording app. You won't be able to tell that you're recording when this app is in use since it is designed to be completely invisible when recording.
Using SP Camera on your device is as easy as launching it and hiding it away wherever you like. Upon opening the app, it will automatically begin recording everything on your screen. You can stop recording once you are done by retrieving the app and stopping it.
As soon as the video is recorded, it will automatically be saved, ready for you to watch whenever you want. In fact, you can choose to receive the footage directly in your email box so you can review it on another device at any time.
In case you need to record something anonymously, an SP Camera is a great choice. You won't know that you're recording every movement if your device is simple to use and completely invisible when it's in operation.
TheOneSpy
Android and iOS devices can be monitored and recorded with TheOneSpy, which is an undetectable screen recorder. You can record any activity on the target device's screen with TheOneSpy, including everything from phone calls and text messages to app usage. Using TheOneSpy, you can always be sure that you are being watched as it runs silently in the background and you are never aware that you are being watched.
Best app and software to recording secrets for pc
Recording your screen secretly can be useful for many reasons. Keeping track of your child's online activity might be helpful if you want to catch your cheating spouse. The reason for choosing an app or software is up to you, but there are a few things to consider.
It is crucial that you first and foremost ensure that the app or software that you're going to use is actually capable of secretly recording in the first place. The user will usually be notified when the screen is being recorded with many screen recording apps, so be sure to choose one that doesn't do this. It's also a good idea to make sure the app you're using is not detected by antivirus software, as it could alert the person you're spying on.
The next step is to decide how you want to record your screen once you've found the app or software that meets these requirements. There are some apps that allow you to record secretly in the background, while there are other apps that require the app to be launched before it is possible to record. Depending on your needs, choose the method that suits you best.
Lastly, you should be aware of the laws in some countries that prohibit secretly recording someone's screen without their consent. If you plan to use any of these apps or programs, make sure you are aware of your local laws.
RecForth
RecForth is an app that records screen activity in an invisible and secret manner. Using this app, you will be able to record all of the things happening on your screen without any hassle and will have an easy time using it.
RecForth allows you to easily record your screen activity without having to root your phone or jailbreak your iPhone. You won't have any trouble getting started using the app because it is extremely user-friendly. You can record your screen by simply launching the app.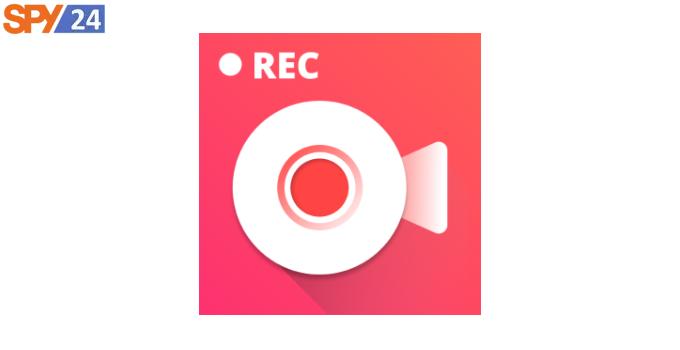 Anyone looking for a screen recording app should consider RecForth due to its many features. The first and most important thing to note about the app is that it is free to use. You do not have to pay any hidden fees or make any in-app purchases. In addition to this, RecForth does not impose any watermarks on your recorded videos. Therefore, you can be assured that the recordings will appear clean and professional at all times.
You can also share your recordings with others easily with RecForth since it supports a number of popular video formats. You can use RecForth to post or send videos to friends, whether you want to post them on YouTube.
SPY24 software
Spy24, an invisible screen recorder for PCs and Macs, records screen activity in real time. Monitoring employee activity, catching cheating spouses, or monitoring your child's online activity are all possible with this program. In addition to running silently in the background, SPY24 can also be accessed remotely from any web browser using a username and password.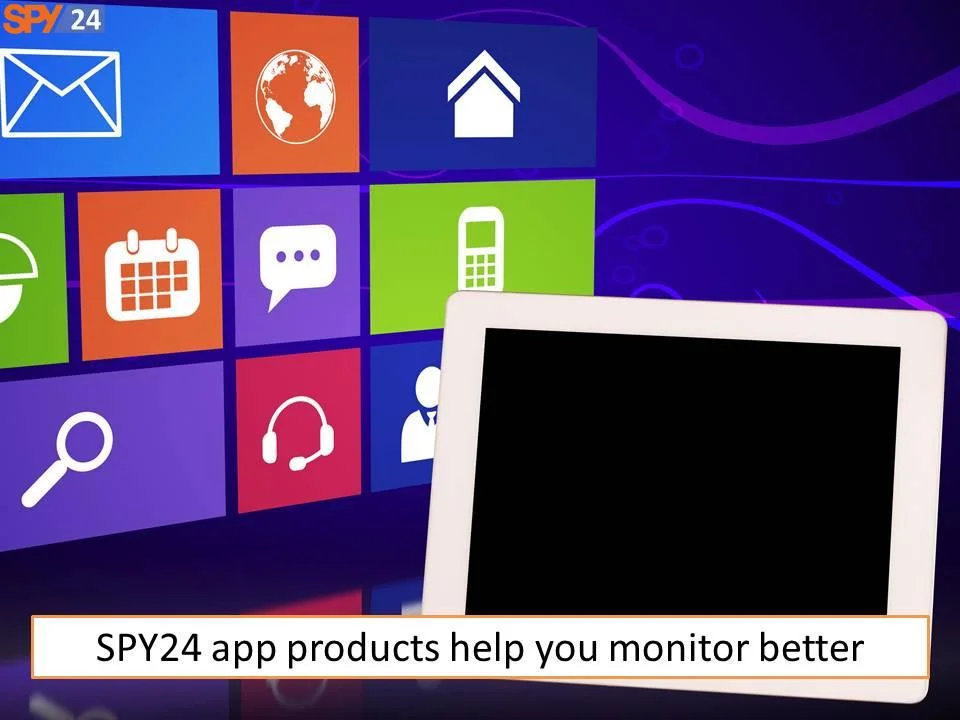 Secret Screen Recorder for PC/Mac
As far as recording your screen is concerned, there are a few different ways in which you can go about doing this. There are a variety of screen recording apps available, as well as more general-purpose video recording apps.
For those who want to record their screen covertly, there are a few options available. Android and iOS users can record screens with these apps.
1. Apowersoftft Free Online Screen Recorder
When you need to record your screen without letting anyone know, this is a great option. With the Free Online Screen Recorder from Apowersoft, you can record your screen from any browser on your computer, without having to install any software on it.
2. QuickTime Player (for Mac)
You can record your screen using QuickTime Player, which is included with Macs. You can record the screen using QuickTime Player by selecting File > New Screen Recording from the menu. This is where you can choose whether to record the entire screen or just a portion of it.
3. AZ Screen Recorder (for Android) 
Android users who want to record their screens secretly will find AZ Screen Recorder to be an excellent option. You don't need root access to use the app, and it's free to download and use. The app can be launched quickly once you've installed it, and you can immediately start recording your screen.
4. CaptureKit (for iOS)
As a screen recorder for iOS, CaptureKit offers both real-time and delayed recording.
Aiseesoft Screen Recorder
Aiseesoft Screen Recorder is an app that allows you to take high-quality screen recordings for your Android device with a large range of resolutions and quality. A user-friendly interface makes this app easy to use. Whether you root your device or not, Aiseesoft Screen Recorder allows you to record your screen.
Spy Monitor Screen Recorder
Monitor and record your computer activities with Spy Monitor Screen Recorder. As soon as the user logs in, the software will start up its auto-recording, making it secret and indiscernible to the user. Screen Recorder for Spy Monitor supports two different file formats, WMA and AVI, and it provides you with a movie of the recorded information.
From logging in to logging out, Spy Monitor Screen Recorder can capture everything, or it can schedule recordings to capture specific uses. In order to locate the software on the computer, you will have to use certain hotkeys, because the software does not appear in the main window, it has no icon, and there are no shortcuts.
Therefore, the only way to find it is by accident, as it does not show up in the main window. Additionally, you are able to watch the recordings only through a password-protected account.
TheOneSpy
TheOneSpy is a hidden spy app for cell phones & a computer monitoring program without being detected. If you want to record a specific area, a separate window, or the entire screen, you can customize the recording in any way you like. Aside from recording phone calls and SMS messages, TheOneSpy can also monitor app usage on the target device. When you use TheOneSpy, you can always be sure that you are being watched, as it runs silently in the background without your knowledge.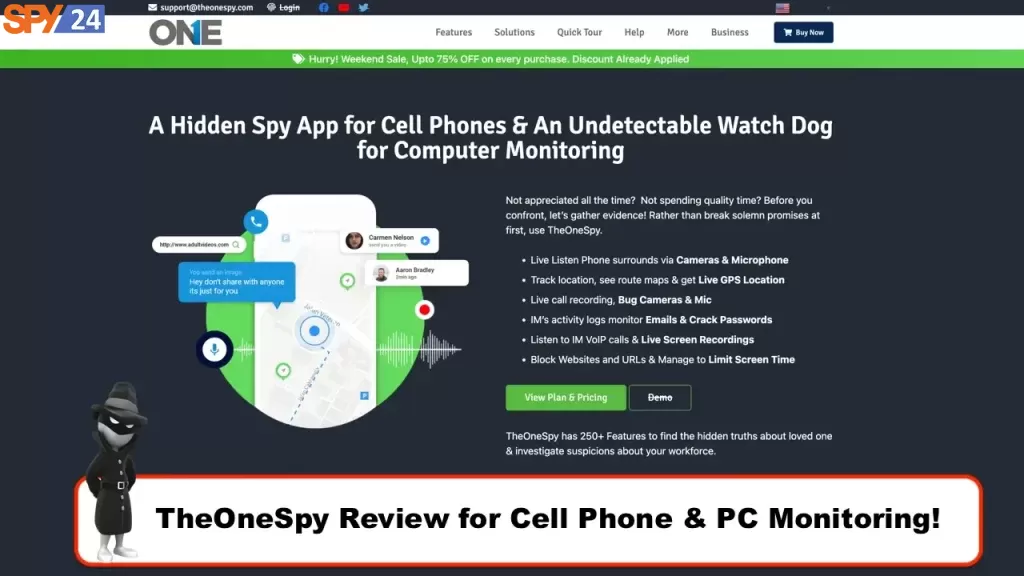 SPY24 app products help you monitor better
How can you monitor the activities of your children, employees, and others without a lot of hassle? SPY24's Spy Monitor Screen Recorder is the perfect solution. Parents and employers who want to keep an eye on their employees can benefit from this comprehensive monitoring product.
SPY24 is a multi-faceted monitoring tool that comes with a variety of products to help you keep track of things more effectively. No matter what your needs are, SPY24 has the right product for you, whether you need to monitor your children or supervise your employees.
Monitoring the activities of children using their mobile devices is easy with the Android Spy App. In addition to monitoring calls and messages, you can track web browsing history and view installed apps with this app. Besides limiting screen time, you can also block inappropriate websites and apps. In addition to tracking emails, instant messages, and GPS locations, this app can also monitor employees.
You can keep an eye on your children's activities with the iPhone Spy App if you're a parent. There are a number of features available with this app. These include the ability to monitor calls and messages, track their browsing history, view installed apps, and even set parental control restrictions. Additionally, you can block certain websites and applications with this app.
With SPY24's Parental Control App, parents can have ultimate parental control. Setting time limits, managing web browser history, blocking apps, and even setting app time limits are all possible with this app. Additionally, you can track your children's locations using GPS, so you know exactly where they are at all times.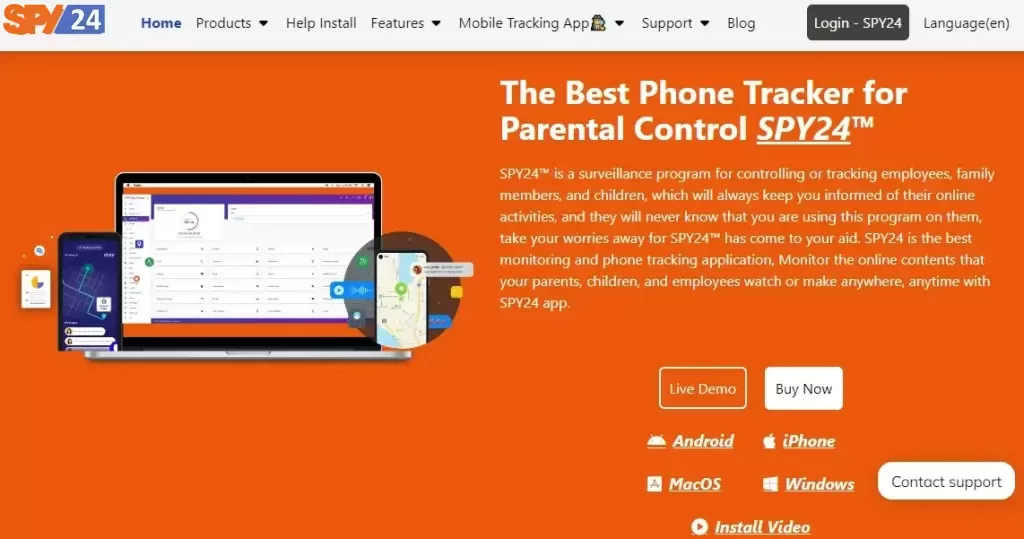 Additionally, SPY24 offers an app for school monitoring for businesses. As a teacher or staff member, you can use this app to monitor and control the activities of your students and staff members. There are also options to set time limits on certain websites and apps, block certain websites and apps, and even monitor the performance of students and employees.
The Employee Monitoring app from SPY24 is also available to employers. This application is a great tool to assist you in tracking your staff's performance, establishing time limits, and monitoring their activities. Besides managing their web browsing history, this app also allows you to view the apps that they have installed on their devices.
Android spy app
The SPY24 spy software tracks your phone in real-time and allows you to track it anywhere you are. As monitoring tools have evolved from essential tools that track only calls and texts to comprehensive monitoring solutions with a variety of features, they have become more useful for keeping track of your employee or child.
The first reason why SPY24 is the Best Hidden spy app for Android is that it is compatible with all Android devices. This makes it a versatile option for those who need to monitor multiple devices at once. A key reason why SPY24 stands out from the competition is its use of advanced technology for monitoring and surveillance.
You can monitor the activity on a target device with the help of an Android spy app. Data is encrypted by the app and sent to our secure web portal, which you can access through a web browser or our mobile app.

You will get to know useful information about the object you are managing, by using the SPY24 app. This app supports reading text messages, GPS navigation, tracking Viber chats, monitoring WhatsApp messages, and spy calls. Investing money and time in detectives to track a long period of time does not require a lot of time or money.
iPhone spy app
Cyberbullying, online predating, and online harassment are among the online risks your children could face if left alone with their personal phones or iPads. With the iPhone Spy app, you can control how your kids use their cell phones.
The jailbreak iMessage spy from SPY24 can spy on nine different IM and dating apps, including WhatsApp, Line, Skype, Kik, and Viber.
SPY24, the top spy app for iPhone, provides more information than any other spy app – including monitoring SMS, email, and popular instant messaging apps, such as Snapchat, Facebook, Viber, and Skype. Furthermore, SPY24 is unique because it records both live and recorded conversations, as well as VoIP and calls made via Skype, WhatsApp, Viber, and others. These features cannot be found anywhere else.
Parental control app
The Parental Control App is an app that allows parents to set rules for how long their children are allowed to spend using apps and games as well as manage their children's screen time. Additionally, it tracks which apps and websites kids have been using. Parental Control App is definitely the app you need to manage your children's screen time!
Safeguard your kids and block websites with this software. You can see and control all the online activities your child engages in. Parental control software is suitable for parents who manage screen time, the internet, social media, and other digital well-being activities for iOS, Android, Kindle, Windows, Mac, and parent-child interactions.
School monitoring app
Mobile devices have been installed in classrooms as part of the education sector's mandatory upgrade, but risks are also involved. In addition to increasing engagement, productivity, and digital safety, SPY24's indispensable monitoring app facilitates student use of the devices that the school provides. SPY24 understands that kids can get around school policies by using school equipment or accessing inappropriate content online.
It is not necessary to use devices in every class session. The class board should be the only thing students should focus on when they can access it.
A block is imposed on all stock and third-party apps. You can block messengers such as WhatsApp, Tinder, Kik, Snapchat, and other IM chat messengers. Using the SPY24 Dashboard, you will have the ability to unblock any app at any time.
It is not a good idea for your students to watch porn on their school devices. With SPY24's monitoring software, you can monitor your students' internet usage and access their history of web browsing and bookmarks they have saved on their devices. Your students can be protected from pornographic and violent websites by using the comprehensive internet filtering tool.
Employee monitoring
With SPY24, you can keep track of your employees with a smartphone app that won't bother them. The SPY24 program will keep track of all your employees' activities at work, so you won't have to worry about them wasting time in the office or not making the most of your valuable assets. When it comes to keeping an eye on your employees, you can be assured that SPY24 is the software you can depend on. In addition to its accuracy, it also knows how to handle employees' sneaky ways. If you want to spy on your loved ones, then read their emails and text messages secretly, track their GPS location, or see everything that is saved on their phones and tabs.
SPY24 app features monitoring your family
Among the applications that you can rely on, SPY24 is definitely one of them. The spy software allows you to keep a close eye on your kids' online activity or track employees' productivity by monitoring their online activities. I will only mention a few of its powerful features below.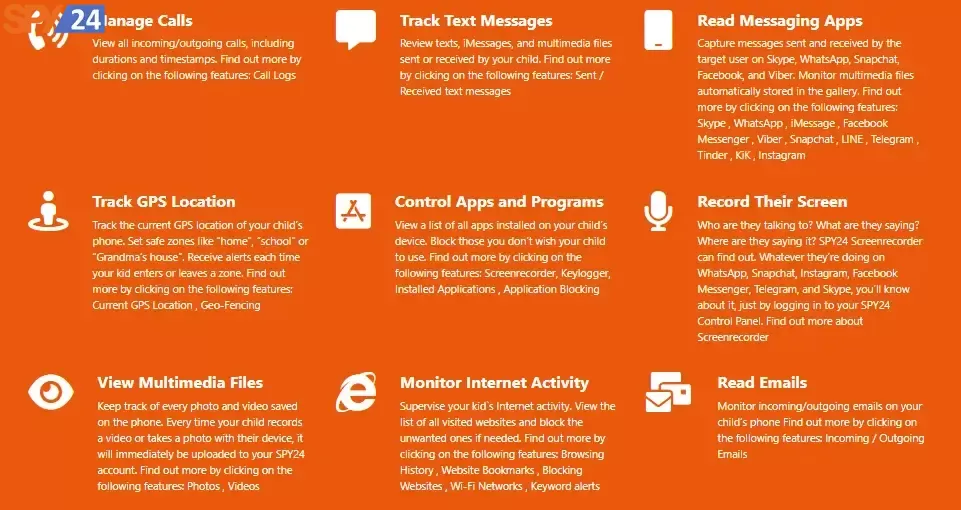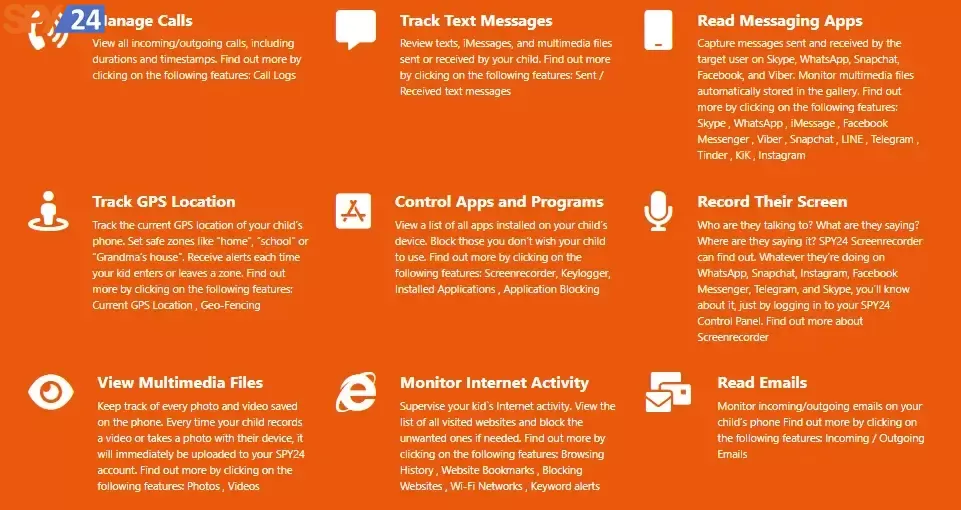 Signal tracking
With SPY24, you will be able to easily monitor your child's activity on the Signal social media application. In three easy steps, you can spy on all Signal messages sent and received. Kids use the internet and smartphones without knowing the harmful effects they have on their mental health because they are unaware of these effects. The Signal Messages Spy App is exactly what you need if this is the case! By using this app, you will be able to see all the text messages and calls your partner has made and received. It's even possible to see when each message was sent!
SPY24's Signal spy lets you observe all the messaging activities and the shared media files hidden inside the app. While the app has a reputation for being safe and private, SPY24 software can give you instant access to all the activities your child undertakes on the app, even though it claims to be safe and private. It is a tool that allows you to monitor all chats, contacts, shared media, and even encrypted chats.
Telegram tracking
You don't even need to know about Telegram Spy if you want to follow someone's movements and read their text messages. There is no doubt that Telegram Spy can be a real threat to your privacy, so make sure you protect yourself by downloading it right now.
Using the Telegram voice tracker app is one of the most important tools to track your telegram voice messages in the modern world amidst cyberbullying on the rise, stalkers everywhere online, as well as employees spending a lot of time using social apps at work. Parents can track everything their kids and teens do on Telegram, including voice calls, with SPY24 Telegram tracking software. In Telegram, the user has the ability to listen to calls, and he or she can do this quickly and accurately. Spy24 is more than capable of spying on the secret conversations that these people are having in Telegram's secure messaging app.
WhatsApp tracking app
Remotely monitor WhatsApp messages, calls, and multimedia sent and received on the target phone or tablet with SPY24. In a few seconds, you will be able to check the names and phone numbers of senders, as well as other details such as the time and date stamps. For spying on WhatsApp logs, SPY24 is the best WhatsApp spy app you can trust; all you need is a download on the target device. View Whatsapp call logs. Read all chat threads.
View all pictures with WhatsApp photo tagging. View time and date stamps. Over the course of its history, WhatsApp Messenger has managed to accumulate an astounding one billion or more users in every region of the world, making it the world's most popular cross-platform messaging app. 
Almost all employees, children, and spouses who own Android or iPhone smartphones use WhatsApp for instant messaging. Besides sending text messages and multimedia files, it also allows the user to take part in other activities like making phone calls as well as sending text messages and multimedia files. To spy on social apps, you must figure out how to get around their authentication requirements if you want to listen in on chats and conversations.
Instagram tracking
With SPY24 Instagram spy software, you will have access to all the photos that your child has uploaded to the Instagram app that is installed on their cell phones and tablets. It allows you to spy on all Instagram photos using SPY24 Instagram Spy Tool. For every Instagram photo, you can check and monitor the date and time stamp.
In case you are interested in spying on someone's social media account and finding out what they are up to, you should consider SPY24. By using this application, users have access to all the information about the performance of an Instagram account owned by the targeted person.
Facebook tracking
The SPY24 application allows you to monitor conversations between users on Facebook Messenger along with the relevant time and date stamps. Chats between users on Facebook Messenger can be tracked. Multimedia files stored on the target device can be accessed from Messenger. You can view time stamps, date stamps, as well as contact stamps.
Data from Facebook chat can be exported to an off-server location as a spreadsheet. Track Facebook activities on targeted cell phones: SPY24 has a Facebook spy feature that allows the user to covertly and remotely monitor the Facebook activity of the targeted device.
By monitoring chats, VoIP calls, screen recordings, and voice messages, the user can know what the targeted person is doing. The program works on both Android and iOS mobile devices, making it a great social media activity-tracking tool.
Twitter tracking
It is possible to harm people with Twitter in its own way, just as it can harm people with other social media sites. There are a lot of bullying incidents here, which is sad. It's not uncommon for teens to say things on Twitter that they would never say in person. While the way it works cannot be changed, we can prevent some of the most dangerous things from happening.
This is when kids work together to hurt one another or send messages that are threatening to each other. This can be accomplished with the SPY24 Twitter Spy App. Using it, you can take immediate action when you find wrongdoing on Twitter.
If your child is using an iOS device, you will have FULL access to their account and can use it like your own. By blocking users, changing settings, and unfollowing inappropriate content, you will be able to protect yourself from harassment. Android users have access to a unique feature that records all their Twitter activity and reports it back to you.
Conclusion
We have compiled a list of the best invisible and secret screen recording apps for Android and IOS. There are many great apps out there that can be used to record your screen without anyone knowing it. These apps will be perfect if you need to record your screen secretly.
SPY24 Install application free The Most Powerful Hidden Spying App to Monitor Android, IOS Cell Phone & Tablet Device Remotely. Best Android Parental Control App for Kids & Teens Online Safety.
Now take the liberty to monitor Android, and IOS devices with exclusive features better than ever before Monitor all Voice & Text Messages Communication records, Listen to & Watch Surroundings in Real-time Unleash Digital Parenting with Android, IOS Spy App Spy (Surround Listing & Front/Back Camera Bugging) IM's VoIP call recording on Android OS 13 & above With 250+ Surveillance Tools at your fingertips using Android Tracking & Parental Monitoring Software.