Spy App
How Can I See Everything on My Child's Phone
In this article from SPY24, I discuss the topic; "How can we access all the information on our child's phone without him knowing? First, I will answer the question, why should parents have access to their children's phones?
Then I will discuss the tools that allow us to do this, such as the SPY24 application, and then we will review the applications, their safety, and the features and full training of this work to answer all your questions.
An introduction to full monitoring of all content on the child's phone
Smartphones have become one of the biggest concerns for parents in 2023, especially after the epidemic of Corona disease in 2019-2020 until today, and the changing shape of the world of technology, especially for children who must be away from their phones for education and school.
Mobile phones and the internet, and besides that, the growth and spread of violence against children in the internet space and tools and social networks, which, along with fantasy features for the teenage and child generation, has become a place for Golan channels and inappropriate content.
There are convincing reasons for parents to use parental control tools to monitor and control as well as take care of their children. Parental control tools have a large range of tools, settings, and applications that are included in different markets, such as browsers and networks such as YouTube and Instagram, as well as applications for spying on children or parents. For example, the SPY24 application is a tool with various features for full access to your child's phone, which can be a Swiss army knife to prevent potential dangers, as well as correct and indirect monitoring for parents and their children. Don't worry at all; we will fully explain this Swiss Army knife and how to use it.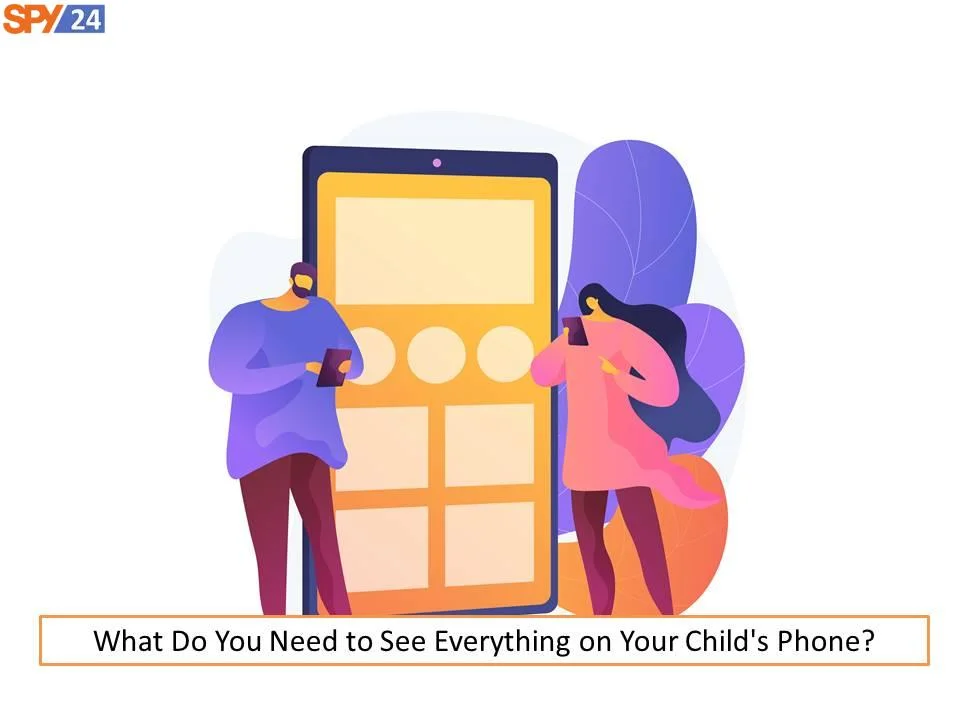 Why should parents have access to all their children's content?
You may have read part of the answer in the description above, but in order to give you a complete introduction to this topic, as a researcher in the field of security issues and cybercrimes at SPY24, I am interested in accurate statistics regarding cybercrimes against children, the inappropriate reality of the Internet space, the very low privacy of the Internet for people, especially children, I will bring you reliable facts below. (For each statistic, information and sources are included at the end of the article)
Part of the article and information on the FBI website:
Violent crimes against children
It's unimaginable, but every year, thousands of children are victims of crimes – whether through kidnapping, violent attacks, sexual abuse, or online predators.
Overview
The mission of the FBI's Violent Crimes Against Children Program is to:
Provide a rapid, proactive, and comprehensive ability to respond to threats of child abuse and exploitation when these crimes come under the FBI's jurisdiction.
Identify, locate, and recover child victims.
Strengthen relationships between the FBI and federal, state, local, tribal, and international law enforcement partners to identify, prioritize, investigate, and deter individuals and criminal networks that exploit children.
Research priorities:
Child abduction: The mysterious disappearance of a minor, especially a minor of tender age (12 or younger).
Contact crimes against children: production of child sexual abuse material (CSAM), sexual extortion, domestic travel to engage in child sexual activity, and international travel to engage in child sexual activity
Child Sexual Exploitation: Networks and online companies producing, trading, distributing, and/or selling CSAM
CSAM Trafficking: Distribution or Possession
International parental abduction: The wrongful retention of a child outside the United States with the intent to prevent the legal exercise of parental rights
Other child abuse crimes within the FBI's jurisdiction are investigated according to available resources.
https://www.fbi.gov/investigate/violent-crime/vcac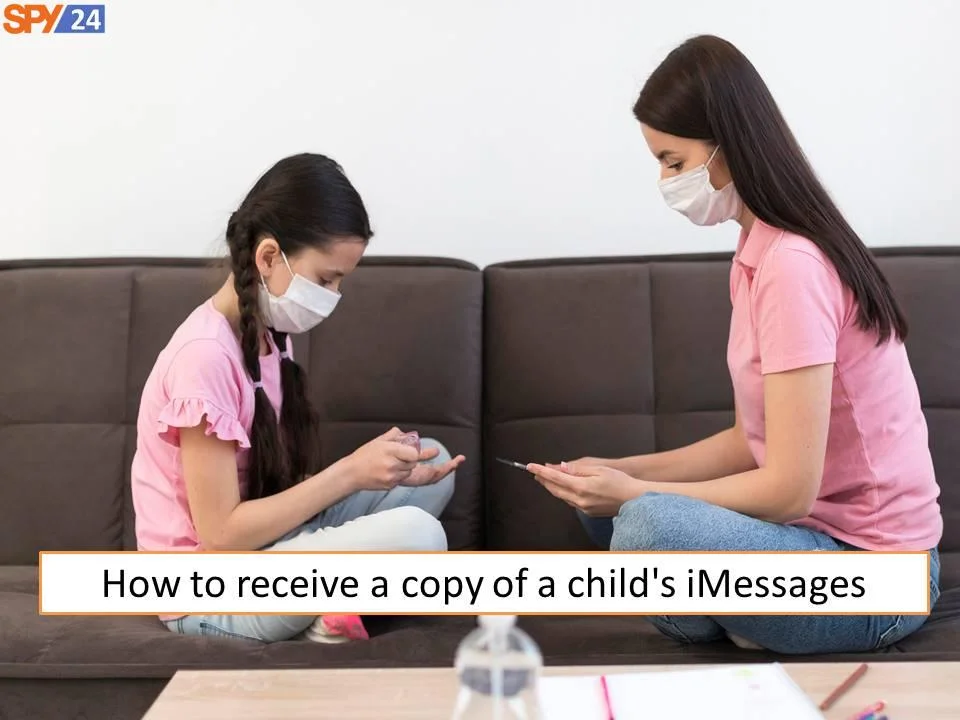 What unique risks are associated with children?
When a child is using your computer, normal protection and security measures may not be enough. Children face other challenges due to their natural characteristics: innocence, curiosity, desire for independence, and fear of punishment. When determining how to protect your and your child's data, you should consider these features.
You might think that because a child is just playing a game or researching a term paper, or typing an assignment, they can't hurt him. But what if the child deletes an essential program file while saving the paper? Or what if they accidentally visit a malicious web page that infects your computer with a virus? These are just two possible scenarios. Mistakes happen, but children may not realize what they have done or may not tell you what happened because they are afraid of being punished.
Online predators are another significant threat, especially to children. Because the Internet is so anonymous in nature, it is easy for people to misrepresent themselves and trick or deceive other users (see Avoiding Social Engineering and Phishing Attacks for a few examples). Adults often fall victim to these tricks, and children, who are usually much more open and trusting, are even easier targets. Another growing problem is cyberbullying. These threats are even greater if the child accesses email or instant messaging programs, visits chat rooms, and/or uses social networking sites.
https://www.cisa.gov/news-events/news/keeping-children-safe-online
All my effort in the above article is to inform you about the dangers that will probably grow more this year and in the coming years for you and your children, and I will continue to examine the ways of monitoring and controlling parents.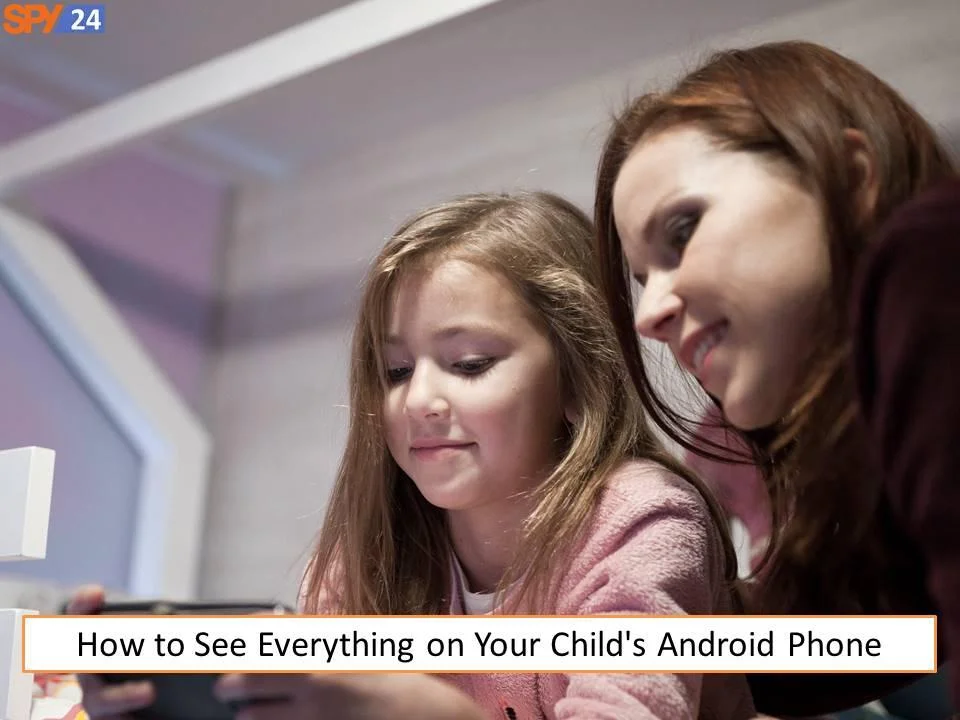 What tool should I use to monitor my child's phone?
There are various tools as well as applications and techniques by using which you can have control over your children's phones.
Using Android parental control settings
Go to Settings
Tap Account & Backup.
Select Family Link.
Tap Access.
Tap Set parental controls.
Enter your Google account password and tap Continue.
Select a Family Link account.
Tap Allow.
Set up your child's device.
Review the parental control options.
Tap Continue to finish, or tap Back to change your parental control options.
IOS parental control settings
Go to Settings > Screen Time
Select Content & Privacy (and a child's device for Family Sharing).
Select Content & Privacy Restrictions.
Add a 4-digit PIN and tap Continue, and then Done.
Select the Apps, Content, Time, or Privacy settings you want to restrict.
Tap Block Content & Privacy Options to confirm.
Using the browser's parental control settings (Google Chrome)
Open Chrome on a desktop or laptop.
Select the three dots in the top right corner.
Select Settings.
Under Search and Privacy, select Family, School, and Work.
In the "Allow Google Chrome to manage" section, select Content Filter.
In the Content filters, choose which filters you want to enable.
Select Ok to apply the changes.
Using the browser's parental control settings (Mozilla Firefox) :
Open Firefox.
Select the Firefox Menu.
Select Settings > Privacy & Security.
Select Tracking Protection.
Choose which level of strictness to use.
Select Custom.
Choose the levels to use for cookies and the others.
Select OK to implement the settings.
Using parental control settings on YouTube
Sign in to myaccount.google.com with your child's account.
Select Family options
Click YouTube and then select Content settings.
Select Restricted mode.
Select the content you want to restrict (YouTube only, YouTube and web search, or YouTube, Google image search, and web search).
Select Save.
Using parental control settings on Instagram
Open your Instagram app.
Select your Profile > Settings > Screen Time.
Select the feature you want to control and follow the steps to set it up.
To check progress, you can return to this screen at any time to see the screen time for each child who has an account.
To view settings for another child, tap the icon in the top right corner and select their account.
Introducing special applications for control, access, remote monitoring (spying on children's phones), and defining the features of the top 5 applications in the Market:
1. SPY24
SPY24 is a comprehensive Parental Control application that enables you to easily monitor & manage your children's/employees' mobile phone usage and activities in real-time, without them knowing about it.
View a detailed report of all the calls made & received, received & sent SMS messages, as well as location tracking.
Monitor all social media activities like WhatsApp, Facebook, Messenger, Snapchat, Google Chats, LINE, etc.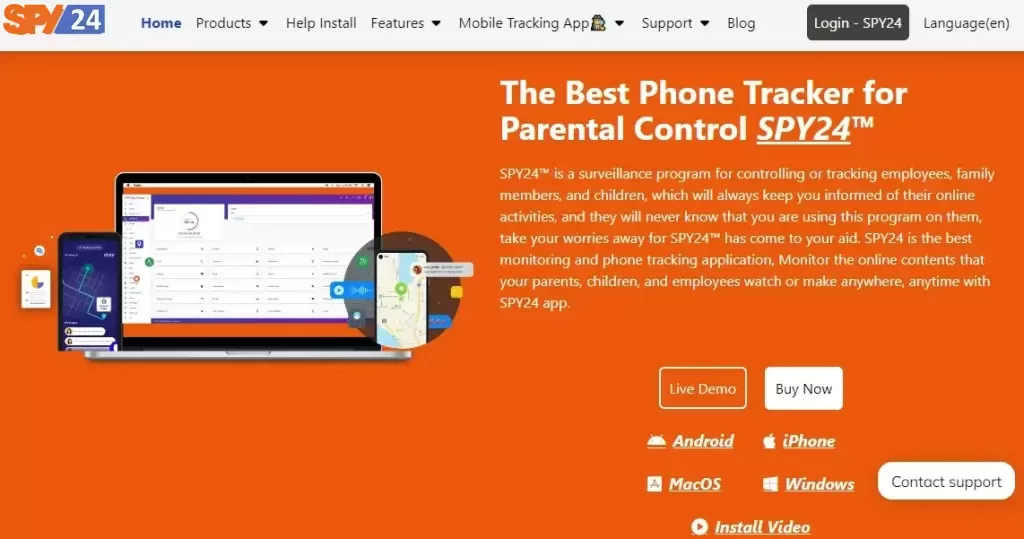 View all browser browsing history & visited websites.
Monitor phone remotely, in real-time.
See all messages and text messages.
Get location, call, and web browsing histories.
SPY24 Install application free The Most Powerful Hidden Spying App to Monitor Android, IOS Cell Phone & Tablet Device Remotely. Best Android Parental Control App for Kids & Teens Online Safety.
Now take the liberty to monitor Android, and IOS devices with exclusive features better than ever before Monitor all Voice & Text Messages Communication records, Listen to & Watch Surroundings in Real-time Unleash Digital Parenting with Android, IOS Spy App Spy (Surround Listing & Front/Back Camera Bugging) IM's VoIP call recording on Android OS 13 & above With 250+ Surveillance Tools at your fingertips using Android Tracking & Parental Monitoring Software.
2. FlexiSPY
FlexiSPY is one of the few applications that can be installed on ANY mobile phone, no matter the operating system or security restrictions.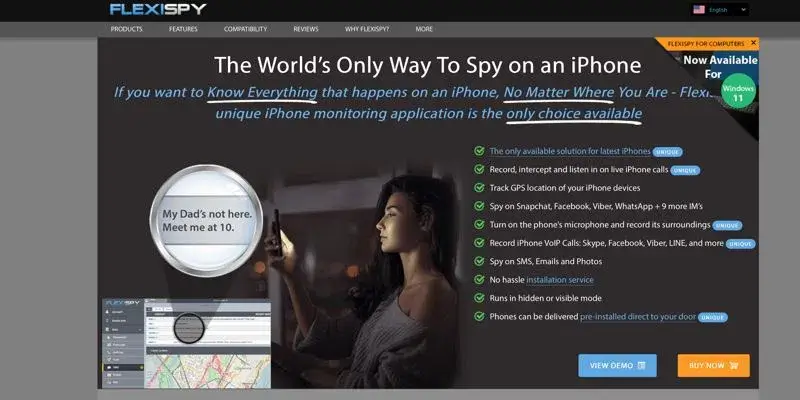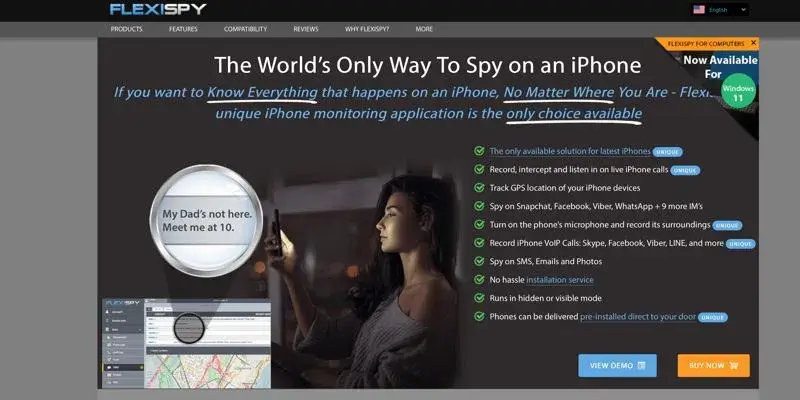 View full SMS messages.
View full details on Calls, Internet Usage, and more.
Monitor Whatsapp Chats.
Get GPS Location tracking.
View all applications, files, settings, photos, and all other information available on the phone.
View every incoming and outgoing call & message.
3. SpyFone
SpyFone is an Android Phone monitoring Application for kids and employees. It helps you in tracking your kids or your employees at your fingertips.
SpyFone is the best spying tool for android mobiles remotely and effectively. Our Application works in stealth mode and totally undetectable with any of the Antiviruses till now. SpyFone app has so many inbuilt features like cellphone tracking, WhatsApp tracking, Facebook Messenger tracking and monitoring, Instagram Chats tracking, Live location tracking, SMS monitoring, Call monitoring, Screenshots Capturing, Hidden camera recording, Hidden mic recording, Skype Chats monitoring, and much more.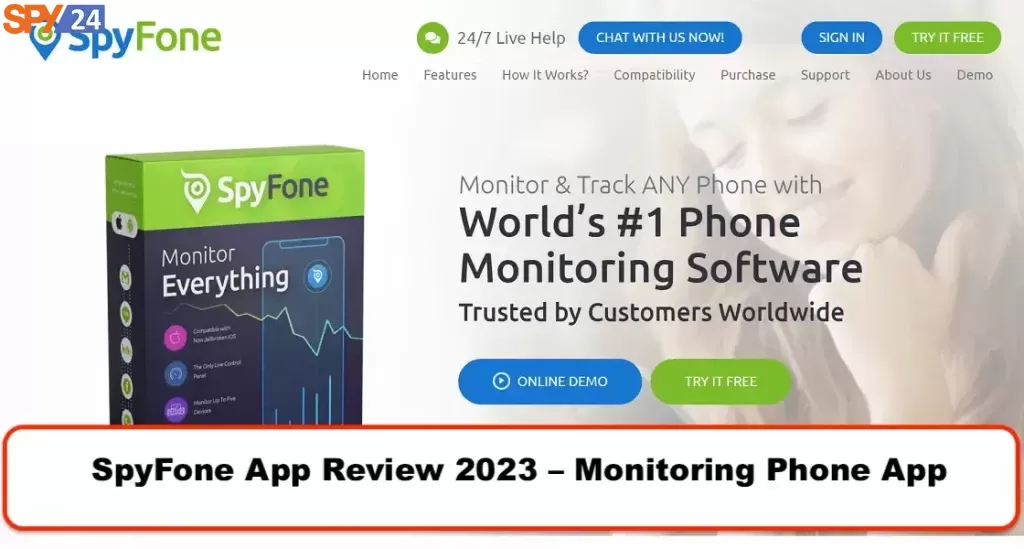 It's an effective and powerful app for parents to make their children safe from digital and real-life dangers. SpyFone gives you real-time data on your dashboard, which you can easily access on your PC or Mobile.
Monitor any device, no matter the operating system.
Get real-time text, email, and GPS location tracking.
Monitor calls, GPS locations, emails, and internet usage.
Monitor WhatsApp and chat messages.
Monitor Instagram messages.
Monitor social media apps such as Snapchat and Facebook.
Monitor photos, videos, calls, notes, and contacts.
Monitor other activities such as web history, Google maps, and more.
4. mSpy:
mSpy is the most popular smartphone monitoring and safety application on the market, with millions of satisfied users around the globe. mSpy App is dedicated to satisfying end-user needs for security, safety, and convenience. Our software works by tracking all activity in the background of the monitored phone, including GPS location, web history, images, videos, emails, SMS, Skype, WhatsApp, keystrokes, and much more. The easy-to-use control panel and 24/7 live customer support make us the best solution for keeping your children safe and workers productive. Know. Prevent. Protect.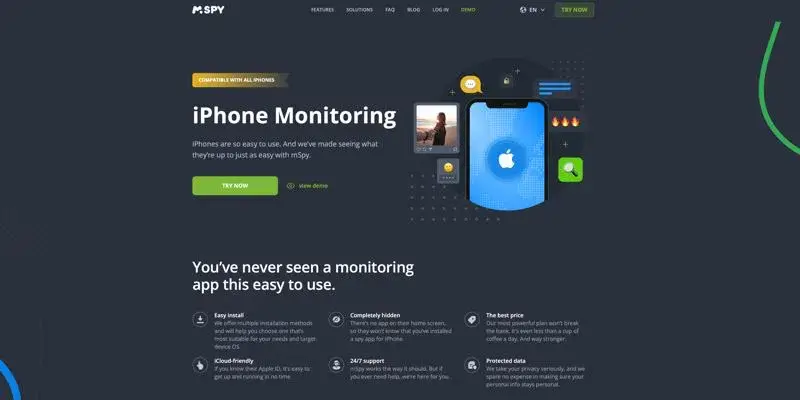 Get live, real-time updates & alerts on your phone. Monitor and manage all activity (calls, texts, GPS, Apps, emails) from ANY device. Remotely monitor and control a phone without ever having to touch it. Access messages & call logs for the last 30 days or longer. Get full access to all content. This includes GPS data, pictures, videos, emails, text messages, and more.
5. MobiStealth
MobiStealth is the most powerful cell phone spy and tracking software that lets you spy on ALL activities of any iPhone or Android mobile phone. The application is super easy to install on the mobile phone you want to spy. It starts uploading the tracked phone's usage information and its exact location instantly. Those received phone data can be viewed by logging into your MobiStealth user area from any computer around the world within minutes. This state-of-the-art mobile application works in stealth mode, which means that it can never be detected by the monitored mobile phone.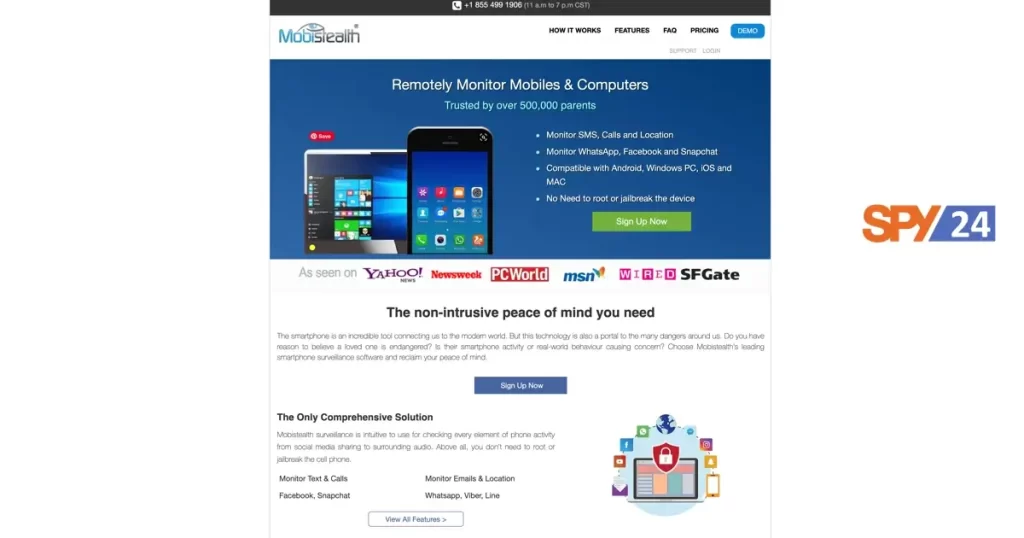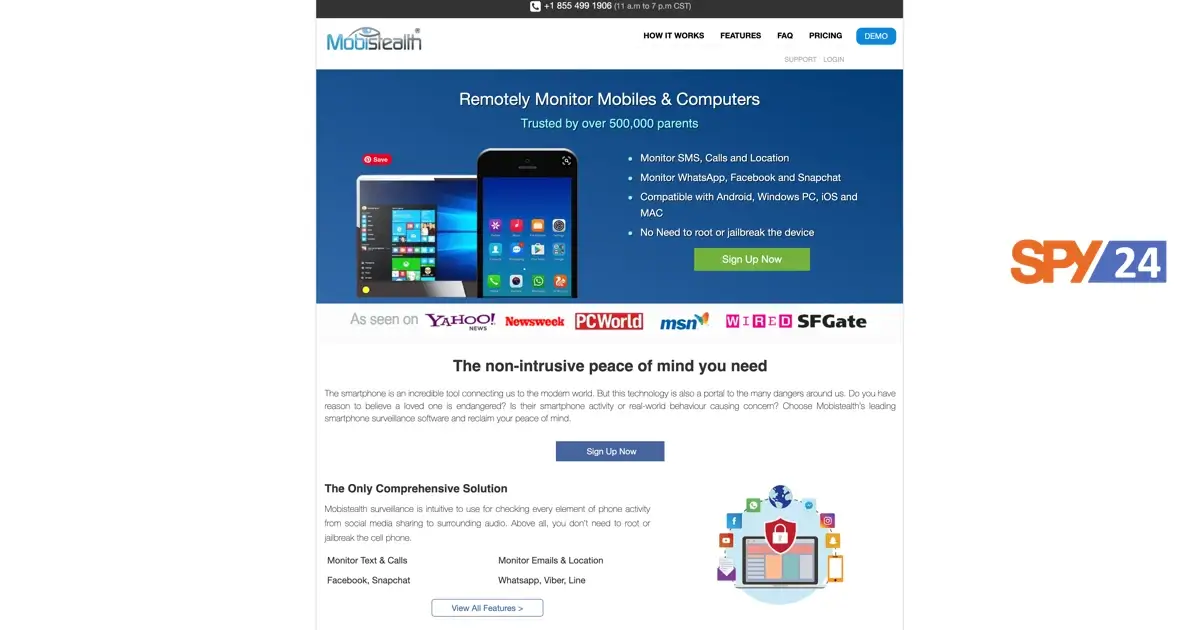 Monitor every activity in real-time
Monitor text, GPS location, and call history.
Monitor all social media (Facebook, Twitter, WhatsApp, Instagram, Google chats)
Get full access to emails, photos, and videos.
Monitor phone location, contacts, and calendar.
Track website browsing and search history.
Monitor and restrict apps, photos, social media, and games.
In this article, my intention is only to introduce useful tools and different solutions to see the contents of your children's phones and monitor their phones without their knowledge.
In the following, I will draw a general conclusion from this article.
Conclusion:
In this article, I examined different angles of monitoring children on the Internet or monitoring children's phones. I brought you very important reasons to use a parental spy application that has high features and security. Then I taught how to install or set up different applications.
If you are facing various concerns regarding your child, you can use the features of the SPY24 application for free for one month without wasting time. (Click here to register for free).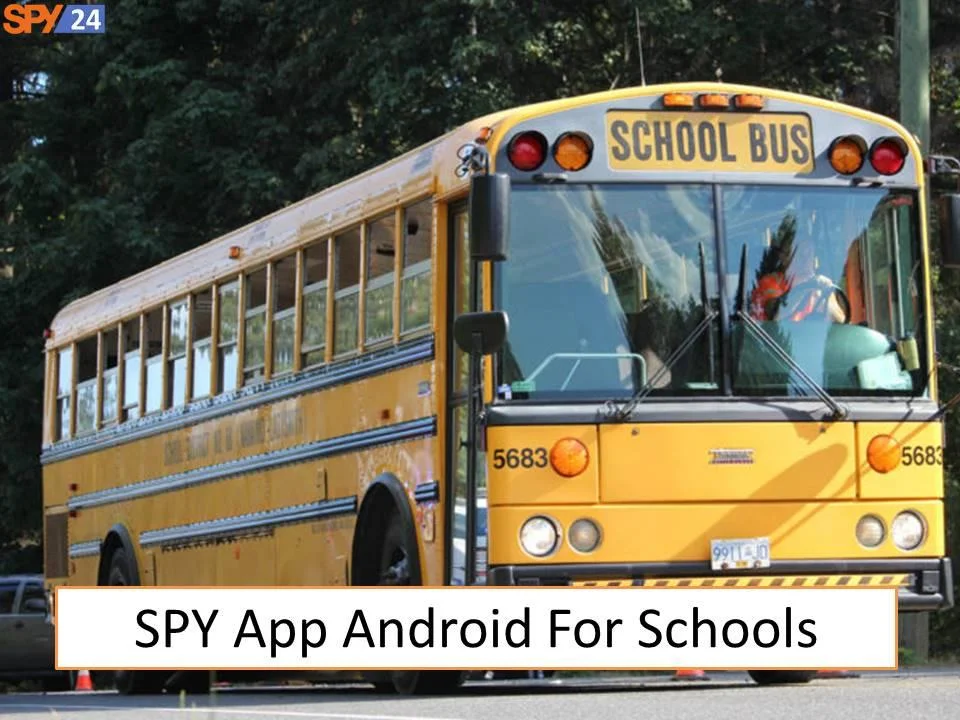 Frequently Asked Questions:
Is it possible to access your child's phone remotely without him noticing?
Is it possible to access your child's phone remotely without him noticing? Yes, our parental control SPY24 application offer one-click remote access and screen viewing features. So you can take full control of your child's phone without him knowing.
How to access parental control features on Android and iOS?
For Android users, just download our parental control application and follow the installation instructions. The Android parental control features are installed by default and will begin working immediately after registration. For iOS users, our application is required to be Jailbreak first. After the parental control features are installed, the application can monitor any iPhone by just connecting to the iCloud account.
Is, are SPY24 app safe? 
Yes, the SPY24 is safe. Once you have installed the application, it will perform all necessary security checks to ensure that all the required data access permissions are granted correctly. The application will also monitor the operating system for any kind of malware and perform a quick safety check. If any security issues are detected, the application will alert you and provide a quick fix. So you don't need to worry about the safety of the SPY24 app.