27 Best Hidden Spy Apps for Android Free Trial
Using the most effective spy apps for Android, concerned parents can monitor the mobile activity of their minors and/or track their location to protect them from online threats. It's not all terrible when it comes to spy apps, despite what you might think. A trustworthy Android spy app can be used for a variety of legitimate and ethical reasons, such as monitoring your kids' social media, tracking a partner, or reading deleted messages on Android. Without anyone knowing, you can keep track of what's going on with these best spy apps too. So no matter what kind of spy app you're looking for, no matter whether it's one for personal use or one for work, we've got the ideal one in this article! Check out the rest of this article to discover more.
What Are the Best Hidden Monitoring Apps for Android?
When you need to spy on an Android phone, the finest tool you may have at your disposal is a covert spy program designed for Android. You are able to spy on anybody without them being aware of it when you use spyware designed for Android devices that is both invisible and undetectable. 
Additionally, the free Android spy phone app, and software is quite simple to use and set up on the device that you need to monitor. However, finding the best spy phone app and software for Android that is not only reliable but also inexpensive may be a challenge in and of itself.
In this section, we will go through some of the top hidden monitoring apps for Android that we have tried out for ourselves and believe that they are worthy of being recommended to others. Therefore, let's not waste any more time and get started right now.
How Do These Apps Work and What Do They Offer?
All of the Android spy applications that are discussed in this post either have the option to conceal the app icon on the target device while the program is being installed or conceal the symbol immediately after successful installation. 
By concealing the program, you make it possible to continue operating stealthily in the background without being noticed. In addition, these applications are installed with generic names such as System Services and System Updates, so even if your children discover them, they won't know what's going on.
It's unfortunate, but you need physical access to the target phone in order to use the finest Android spy software. To successfully install the Android spy software on the target phone, you will need to have direct physical access to it for a few minutes. After installation, you will be able to do remote monitoring on the target Android phone, without ever needing access to the device you are monitoring.
Hidden No-Root Android Spy Apps
The process of gaining complete access to a mobile device is referred to as "rooting," and it may be described in simpler terms. When you have root access to the target mobile device, you have the ability to make any and all changes you want. 
You even have access to remove the system files, which is something that is not possible in the default mode. This ensures that you will have complete authority over the computer's operating system.
Is it feasible to monitor an Android without having to first have root access? The answer is yes, and doing so is considerably simpler than rooting an Android. In addition to this, you reduce the likelihood of your equipment being damaged, and at the same time, you get information on the device that is being tracked.
There are several things that the user will be able to track on the target mobile device.
Calls from a cell phone live
Send and receive text messages
Keep a real-time record of your screen
The history of the Internet
Recording in surround
Voice, video, and chat services for instant
messaging
Phone location using GPS
The list goes on!
List of The Best Hidden Spy Apps For Android & Root
We have conducted an in-depth analysis of the 27 most effective spy applications available for Android, all of which can be used immediately to monitor the movements and activities of anybody you want to keep an eye on, whether it be your employees, your children, or another person.
SPY24
mSpy
Cocospy
XNSPY
uMobix
Mobilespy.io
Hoverwatch
eyeZy
Spyera
FlexiSPY
Mobilespy.at
pcTattletale
Minspy
SpyBubble
Spyier
Spyic
MobiStealth
iSpyoo
ClevGuard
TheOneSpy
Spyine
TheWiSpy
iKeyMonitor
Neatspy
Spyzie
FoneMonitor
TeenSafe
1- SPY24 – most Spy Apps for Android Free Trial 🏆
Because it gives you the ability to monitor more social media applications than any other spy tool, SPY24 is the finest program for monitoring social media on Android without being detected. This covers Reddit, Skype, Signal, Telegram, Facebook, Facebook Messenger, Instagram, Snapchat, LINE, Viber, Tinder, TikTok, Kik, WeChat, and many more.
You need to have direct access to the mobile device you want to monitor in order to use any of the top Android spy applications. SPY24 is not an exception to this rule.
When it comes to monitoring social media activities, the vast majority of Android mobile spyware programs need you to employ a keylogger function. However, doing so simply enables you to view a single side of the discussion.
SPY24 not only features the greatest keylogger for Android that doesn't need rooting, but it also has built-in support for social media monitoring, which allows you to see both incoming and outgoing messages. Even if an app cannot be watched, you will still be able to see every keystroke made inside it.
This very effective Android phone spy app and the tool are compatible with a wider variety of mobile devices than any other phone spy app now available on the market. It is compatible with each and every version of Google's Android operating system. Even Google's Pixel, which has one of the most stringent security measures of any Android mobile phone, is not a problem for this application.
There is no other full Android, phone spy app, or monitoring software available that even comes close to the performance of SPY24, which is now the market leader. The reason why SPY24 is the greatest android phone spying app and program available is that it provides the majority of the available espionage functions, an easy installation process on any Android phone or iOS device, and the best and ONLY live phone support available to other spying apps on the market.
SPY24 Monitoring may be installed on an Android device to function as a covert surveillance tool. Parental control and staff monitoring are the two primary applications for this technology's utilization. 
Enhance your peace of mind by ensuring the well-being of both your children and the efficiency of your workforce at all times. Using this spy mobile software is beneficial for a number of reasons, including the possibility that you could lose or have your phone stolen.
SPY24 monitoring provides a free trial for its services. Simply save the app to the device you wish to monitor by downloading and installing it. There is no need to provide a credit card. The mobile phone monitoring app that we provide also includes free GPS tracking. SPY24 Monitoring is now offering a promotional discount. 
There is a limited-time offer of a 60 % discount on subscriptions that allows you to get a FULL one-year membership for 35 dollars. This subscription covers all of the features of the app. There is currently no free Android spy available that provides a comprehensive set of tracking functions. 
You should avoid visiting websites that promise to provide spying services by requiring just a phone number in exchange for a free trial, or that offer a free trial, but demand a credit card to sign up for it.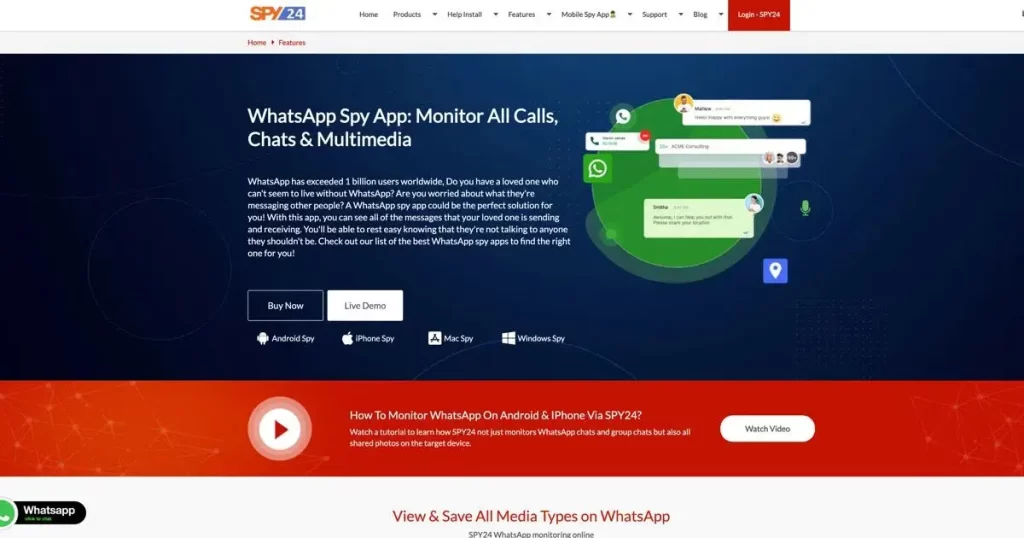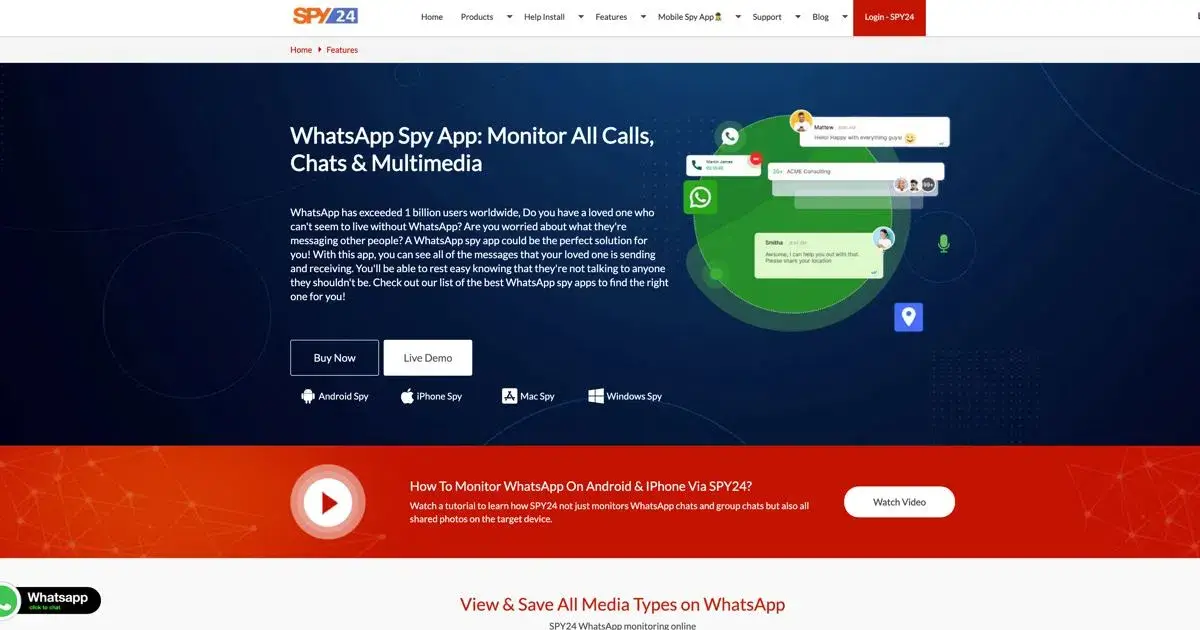 | | |
| --- | --- |
| 🏅 Overall Rank 10 | SPY24 |
| 🖥️ Web & App Filtering | Yes |
| ⏲️ Live Screen Recordings | Yes |
| 📍 Live GPS Location | Yes |
| 💸 Starting Price | $4.99 / 1 month |
| 📀 Supported Operating Systems | iOS, Android, Mac, Windows |
| 📱 Number of Devices | 1 |
| 🎁 Free Plan | Free / 1 month |
| 💰 Money-Back Guarantee | Yes |
2- mSpy: Phone Monitoring Apps
mSpy, which is one of the most popular surveillance programs now available, offers the advantage of having a large user base in addition to reliable software.
The mSpy software is mainly designed for use as a parental monitoring tool. The development of this program included the team consulting with professionals in the fields of parenting and child care in order to come up with features that may assist parents in fostering a better and more responsible relationship with their children's digital life.
As a direct consequence of this, mSpy has a great deal of functionality geared specifically for parents. Accessibility and simplicity of operation are two of them. mSpy is distinguished by its straightforward installation process, outstanding features, and very user-friendly platform. 
No matter how savvy a parent may or may not be with technology, they won't have any trouble using mSpy's capabilities. Because of this, a lot of people believe that mSpy is the most effective spy program for Android.
Standard monitoring tools are included, such as tracking keystrokes, monitoring SMS messages, access to contact lists, and many more.
Obviously, it won't be enough to ensure the well-being and safety of your children. mSpy also provides a number of advanced features, that set it apart from the competition when it comes to security and surveillance. The GPS position tracking feature of mSpy is one of them. This feature allows the user to monitor the target of the spy program using their mobile devices.
Aside from that, mSpy has other tools that let users take remote control of the phone that they are monitoring. This includes locking the phone Spy apps, preventing incoming calls, and erasing all data from the target device. When the item is thought to have been stolen, lost, or used inappropriately, these are helpful tools to have on hand.
However, it does have one very obvious drawback, and that is the fact that the majority of its capabilities need root access. The method of installing the mSpy program itself is not very difficult; however, rooting the device adds an additional level of difficulty. In order to successfully install the target device, you will need to spend much more time physically touching it.
This app falls under the category of more expensive options. mSpy offers two different subscription tiers and three different plan options.
You will have access to all of the standard monitoring capabilities, including SMS monitoring and GPS tracking, when you subscribe to the Basic Plan. One month of access will set you back $26.99, while three months will run you $59.99, and a whole year will cost you $99.99.
The Premium Plan includes a number of additional features such as geofencing, app banning, and social media monitoring. This has a starting price of $69.99 and is only good for one month. When contracts are made for longer periods of time, monthly costs will decrease as well. The plan for three months costs $119.97, while the plan for a year costs $199.92.
mSpy is a well-known and well-regarded program, so even if it is pretty pricey, you can be certain that you will get your money's worth out of it.
| | | |
| --- | --- | --- |
| App | Pricing | Compatible Operating Systems |
| mSpy | Price: $11.66-$69.99/mo | iOS, Android |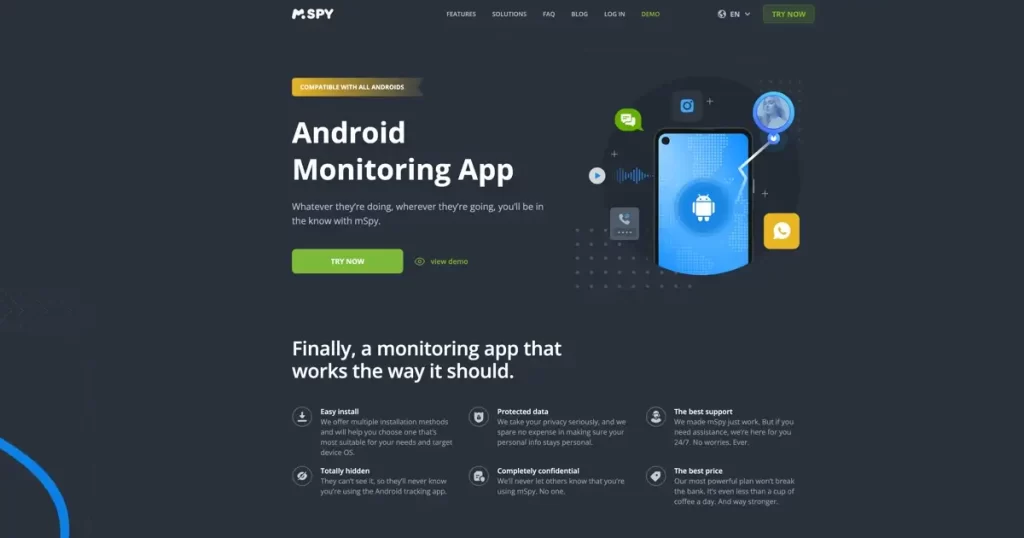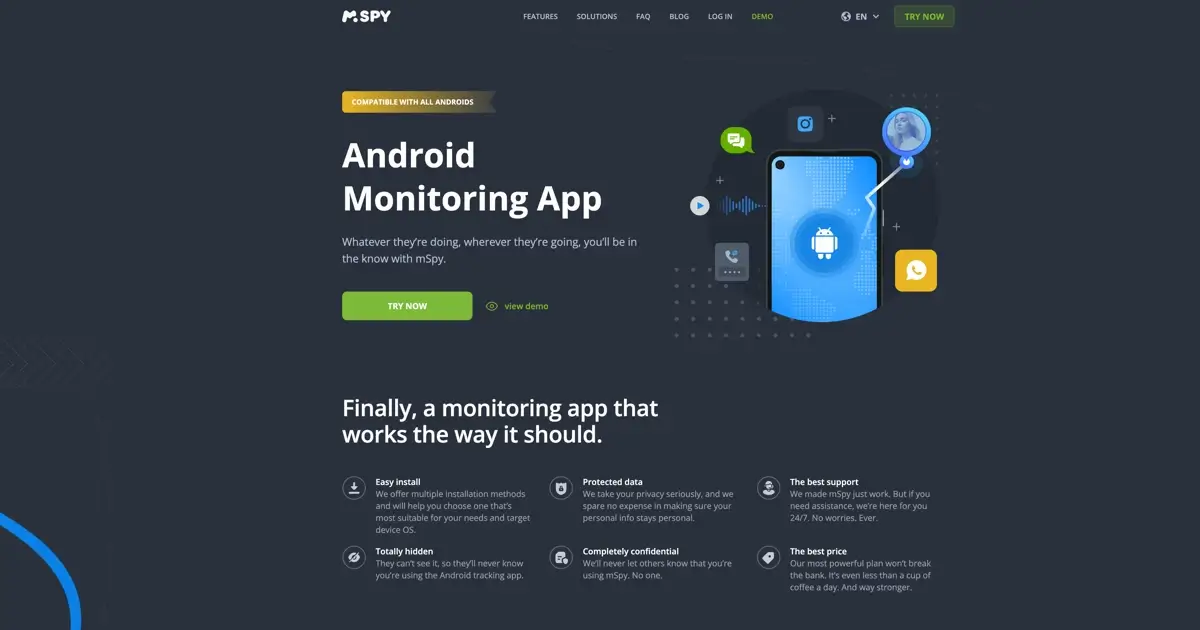 3- Cocospy Phone Monitoring Apps Free
Are you looking for an Android app that would allow you to spy with the least amount of effort? If this is the case, then you need to know that Cocospy is the program that you should use for these purposes. Cocospy is equipped with an automated installation setup, which enables you to install it on the device of your choice with the simple press of a few buttons.
When downloading a spy program on your Android device, the process may take anywhere from five to ten minutes, depending on how many permissions the software needs to run. On the other hand, you will be able to successfully install Cocospy on the phone you wish to monitor in much less than two minutes. All of this is a result of its automated configuration.
Cocospy is able to instantly sync the recorded data from the target phone to your dashboard in addition to the speed with which it can install itself on the target phone. Due to the fact that it contains one of the most advanced social media tracking tools, it is ideal for parental monitoring as well as monitoring your partner's online activities. 
With the help of this software, you can quickly monitor the social media accounts of your spouse or child, including those for WhatsApp, Instagram, Facebook, and other platforms.
Cocospy is capable of tracking deleted communications and highlighting them so that you may discover what your target is trying to conceal from you. This feature is quite similar to that of SpyBubble Pro.
Talking about the cost of the Cocospy app, it should be mentioned that the monthly rate begins at $49.99 for a plan that lasts one month, $27.99 for a plan that lasts three months, and $11.66 for an annual plan. Our experience with Cocospy's price has led us to believe that it is entirely transparent. In addition, the software offers a free trial version that can be tried out before actually buying it.
Cocospy is an example of concealed a free spy app for android and software for Android that does not have any compatibility difficulties, so you never have to worry about using it. It can monitor any device that supports Android 4.0 or above, much like the majority of other free spy apps and Android applications.
With an easy and rapid setup automated. Cocospy is one of the most user-friendly spy applications available, and it comes packed with a ton of helpful functions.
The Cocospy spying tools are able to track, monitor, and store incoming and outgoing SMS text messages, emails, phone conversations, and communications sent via social media platforms like Facebook Messenger. The spying tools used by Cocospy are able to obtain the identities of the sender and recipient of a message, as well as their phone numbers, contact information, profile images, and information. 
Cocospy's surveillance systems have an accuracy of within 10 meters, both for their GPS and GEO-Fencing features. Cocospy has features for detecting the GPS position of targeted phones as well as geo-fencing monitor phones, which allows alerts to be sent when a phone enters or exits a certain region. These capabilities may be used to monitor multiple devices together.
| | | |
| --- | --- | --- |
| App | Pricing | Compatible Operating Systems |
| Cocospy | 1 month $49.99, 3 months $27.99, 12 months $11.66 | Android, iOS |
4- XNSPY:Free Phone Monitoring Apps
It is possible for you to monitor and guide the Internet activity of the target device without being detected when you use XNSPY, which is a dynamic spy tool that contains non-intrusive functions.
Do you have concerns that your children may be bullied while they are in school? Or maybe they've been really private as of late, and you're curious about what they've been up to on their various social media platforms and messaging applications.
The XNSPY app allows you to discover all of these things and more, as XNSPY guarantees it will do for you. You will have access to your children's text messages, emails, contacts, and many more if you use this app for parental control purposes. You can even set an alert to notify you if an undesired number calls them, and with XNSPY's location tracking and geofencing capabilities, you'll always know where they are. 
Or maybe you run a business of some kind? There is no need to worry about this since XNSPY may be used to monitor the device that has been provided to your employee by the firm. There are several helpful services that XNSPY may provide for your company, ranging from ensuring that your employees are constantly productive to easily collecting crucial business connections.
It also includes a solution tailored specifically for businesses, allowing you to effortlessly monitor a number of corporate devices at the same time. Now that you have XNSPY, you may break habits that are wasting your time during work hours and eavesdropping on high-stakes business transactions.
You have a lot of options to choose from while using Xnspy. You have complete control over whether any of the features associated with your membership are active at any given time. This is pretty handy when you are spying on someone since more features would simply mean a larger data backup to your online account, as well as increased usage of the battery and the data plan on the device that is being observed. 
Because Xnspy records the calls, for instance, you may find that your phone gets warm after ending a conversation; this is because the call is recorded. On the other hand, you will not see this occurring at any other time of the day while the other features are capturing data.
Another thing we have discovered is that while the program is in stealth mode, not all of Xnspy's functions are accessible to the user. Because of this, several functionalities cannot be used unless you are actively watching another person, such as your kid.
You are able to get daily data detailing the top 5 callers as well as the top 5 calls. For each record, you may also retrieve facts such as the date, the time, and the Caller ID number.
When Xnspy is installed on a mobile device, you are able to monitor the activities of a number of applications, including WhatsApp, Facebook, Facebook Messenger, Viber, Skype, Kik, LINE, and Tinder, to name a few. You have the ability to submit all instant messages sent and received, in addition to shared multimedia and call logs.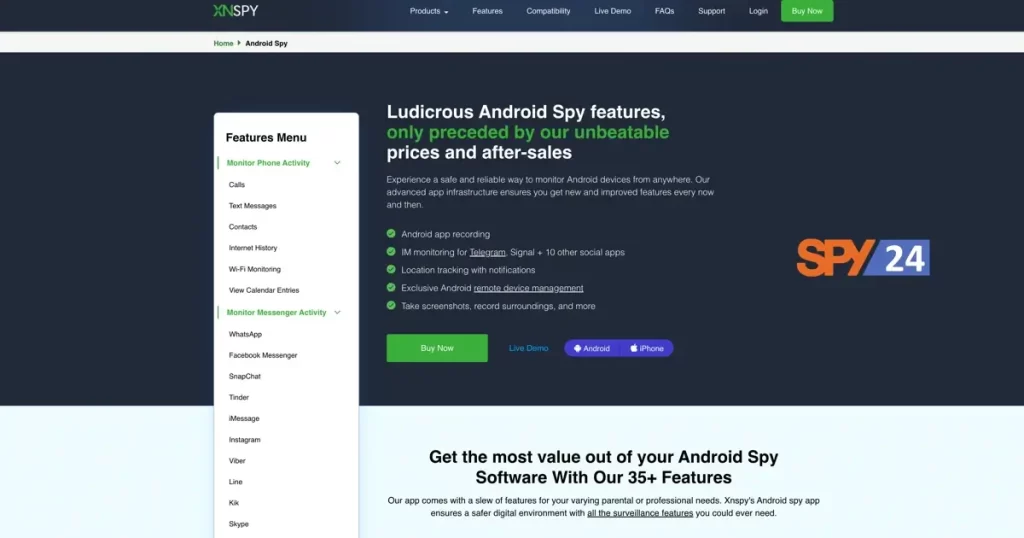 | | | |
| --- | --- | --- |
| App | Pricing | Compatible Operating Systems |
| XNSPY | $4.99/mo. | Android, iOS |
5- uMobix : Best Parental Phone Monitoring Apps
The uMobix top spy software for Android is very new on the market, but once you see how it works, you won't be able to resist downloading it. Despite the fact that it is a new spy software, we have found when analyzing it that it has everything that assists you in keeping track of your loved ones. For the same reason, we ranked it higher than a great number of other applications on the list.
All of the functions of the software, including calls, messages, contacts, photographs, videos, and location, make it superior to the majority of spy applications that have been available for purchase on the market for years.
The vast majority of spy applications are unable to wow their users with their keylogger, which causes them to lose their reputation in the industry. On the other hand, the uMobix keylogger has really wowed everyone, and we have no doubt that it will do the same for you.
You are able to remotely monitor all of the keystrokes that the targeted individual performs by seeing them on the portal. The inclusion of a date and time stamp with each keystroke contributes to a more thorough tracking system.
If you have a reason to believe that your partner is having an affair, ignoring their social media accounts and instant messaging applications might be a grave error on your part.
When you have uMobix installed on your partner's phone, you will have unrestricted access to all of their social media profiles. uMobix will periodically snap screenshots of the target user while they are using any app, whether it be WhatsApp, Facebook, Snapchat, or another app.
The list of social applications and instant messaging applications that uMobix is compatible with is also pretty extensive. Tinder, Zoom, TikTok, Viber, Telegram, WeChat, and a variety of other applications are just some of them.
Additionally, uMobix will keep an eye on all of the user's TikTok activities. Considering that TikTok is one of the applications that has had the biggest impact in recent years, it is essential to keep a close eye on the accounts that children use.
The majority of tracking applications ignore the drawbacks of TikTok and do not provide any monitoring features that are specifically designed for the app. However, when using uMobix, it is simple to monitor what users are doing on TikTok.
All of the best spying apps and programs will provide you with the ability to track your online and browser history, but the question is, will they also monitor what you look for when using the incognito tab? uMobix, in contrast to the majority of other spy applications, keeps an eye on your private history.
Because uMobix is extremely serious about resolving the issues that their clients have, the customer service that they provide is of very high quality. If you run into any problems when downloading or using the software, you can contact the developers by sending them an email or starting a live chat with them. 
When we were having problems while using the app, we contacted customer support using the chat feature, and they were able to resolve the issue in a matter of minutes.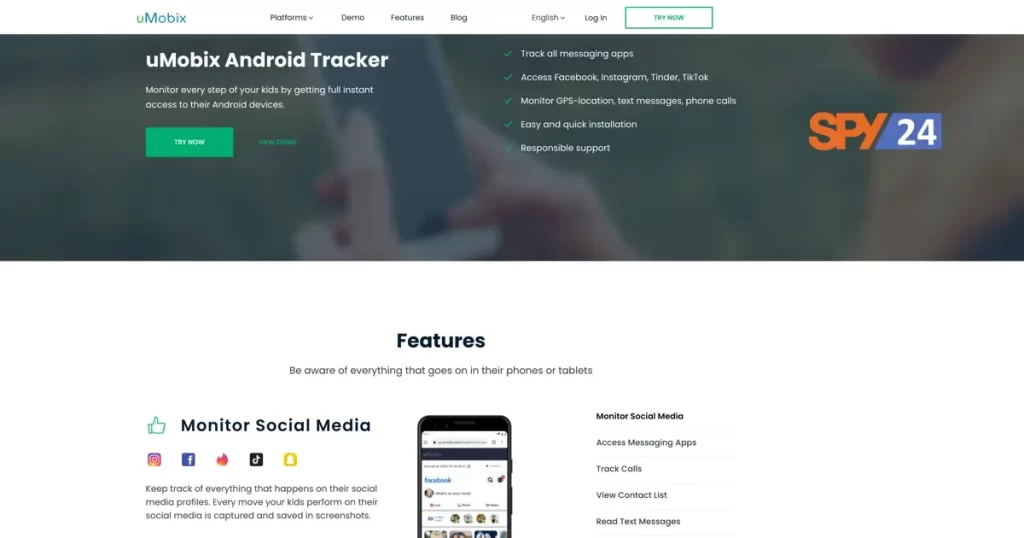 | | | |
| --- | --- | --- |
| App | Pricing | Compatible Operating Systems |
| uMobix | $14.99-$29.99/month | iOS, Android |
It is never simple to ensure that children are protected when using the Internet. With the help of the MobileSpy software, you are able to keep a close eye on your child's mobile device at all times, therefore, guaranteeing that they are always protected when using the Internet.
You are able to do remote monitoring of the target device in order to keep tabs on its online activity when you use MobileSpy's capabilities, which are powerful, dependable, comprehensive, and out-of-the-box. New capabilities are always being developed and implemented.
The 30 capabilities that are completely functioning in MobileSpy make it easy for you to keep an eye on the people you care about.
Every call has its own time stamps, durations, and facts saved about it, including information about every incoming and outgoing call.
Track and record every SMS and IM communication ever sent or received with ease, regardless of whether or not the messages have been erased.
You won't be able to fall asleep if you don't let your mind wander while your kid is around. You will have access to your child's whole location history, and you will be able to track their every step. You will also be able to monitor where they go.
You are able to monitor actions on several social media platforms, including Facebook, Viber, Instagram, Skype, WhatsApp, Snapchat, and Tinder, with the use of the spying program. Additionally, it enables you to monitor the history of their online surfing.
You have the ability to set up alerts for a variety of functions, including contact alerts, virtual geographic boundaries, and profanity alerts. In case they enter the restricted zones, you will be alerted.
You get access to all of the images, videos, and screenshots on the device that is being targeted, in addition to any data that you have stored or received there.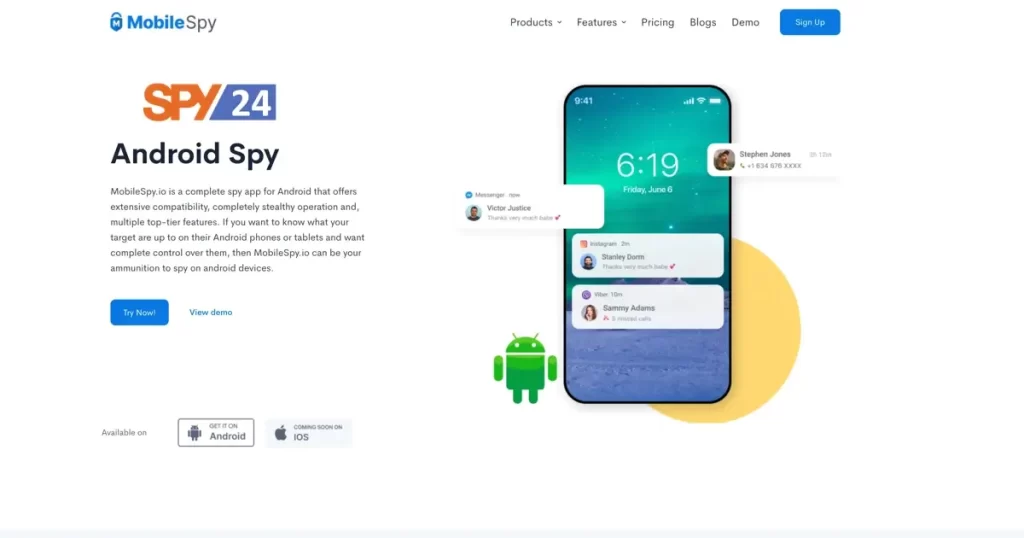 | | | |
| --- | --- | --- |
| App | Pricing | Compatible Operating Systems |
| Mobilespy.io | $19/month, $13/quarter, $13/half-year. | iOS, Android |
7- Hoverwatch – Free Trial Spying
Any monitoring and spying application is only as effective as the functions that it provides for the user. Hoverwatch is a spying and surveillance program that falls in the middle of the price range spectrum, yet it still manages to wow its users with its complete feature set. Please bear in mind that not all functionalities could be accessible from every device at all times. If you are serious about keeping an eye on anything in particular, you should consult the official website at regular intervals. The primary factor that differentiates the various Hoverwatch subscription packages available for purchase is the monitoring functions that come included with each plan. 
Therefore, before you pay for any bundle, be sure you've done enough research. In this section, we will introduce you to some of the most important aspects of the Hoverwatch program.
You can monitor the target device's phone conversations and text messages using Hoverwatch, just as you can do with its competitors in the market for spying and monitoring software. 
You are able to read all of the text messages that the monitored person has sent or received by making use of this function. You are privy to information on the contents of the messages, as well as the receivers and the time.
Although a lot of people believe that Hoverwatch has limited capabilities when it comes to social media monitoring since it doesn't give a full list of trackable IM applications, it really does a very decent job in this area. 
It is now normal practice to make and take calls using social networking applications as well as regularly communicate by text message through these same apps. In fact, nobody sends or receives traditional SMS messages anymore! 
You are able to monitor the calls and text messages sent and received on Viber, Snapchat, WhatsApp, and Facebook Messenger thanks to Hoverwatch's capabilities. The monitoring tool gives you the ability to save conversation logs and store any images, videos, or audio data that are sent back and forth.
It has been shown that the Hoverwatch program is an extremely effective tool for monitoring the GPS position of the cell phone, or another device that is the focus of the investigation. The program operates continuously to gather information on the target device's true position at each point in time, working around the clock.
The fact that this may continue to function well even after the target user has disabled the Wi-Fi and GPS functions on their devices is a significant plus. 
When anything like this occurs, the program immediately switches to other sources in order to find out where the mobile phone really is by consulting the cell phone towers in the immediate area. And all of this is performed in a manner that is very stealthy.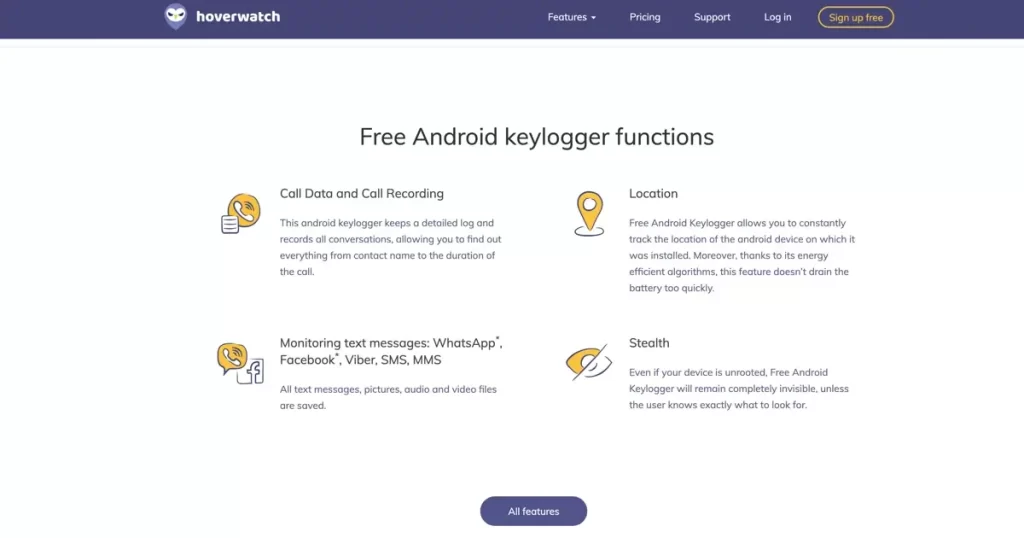 | | | |
| --- | --- | --- |
| App | Pricing | Compatible Operating Systems |
| Hoverwatch | $120.95 per month | Android, Windows, MacOS |
8- eyeZy– Spyware Apps for Android
EyeZy is a premium product, thus it comes packed with a ton of features and includes several essential capabilities that give you complete command over your phone.
Full access to the device in question is a feature that should be included in any software designed for parental control. To get things started, EyeZy gives you access to any sort of file that is stored on your child's mobile device. Beginning with images, you will have the ability to see all of them and will get real-time updates of any new photos that are uploaded to the device.
If you have access to the images, you will be able to monitor your child's social life and ensure that they are not exposed to any stuff that is sexually explicit or otherwise improper. You also have access to the files that are stored on the phone. You may view numerous papers, games, films, or notes.
The phone analyzer is yet another useful function of the software. This function will record both incoming and outgoing phone calls made by your kid on their mobile device. Therefore, not only will you know the phone number, but you will also know how long the call lasted.
If you have a kid who spends a significant amount of time away from home, you will most certainly have anxiety about the location of that child. The fact that your kid is attending school or receiving training usually won't cause you too much anxiety. However, in order to guarantee that you are constantly aware of the whereabouts of your kid, you will need to have the ability to monitor their location. That is doable, provided, of course, that the GPS feature is activated on the device. In this scenario, you will be able to see all of the sites that have been visited either on the list or by utilizing the map view, which will show the specific path that has been taken.
Keep in mind that even if the GPS capability is switched off, Pinpoint will still be able to monitor the position. After that, it will use the WiFi location and check every WiFi hotspot to which the phone was connected. However, in this particular instance, EyeZy will only provide you with the longitude and latitude values of the place in question.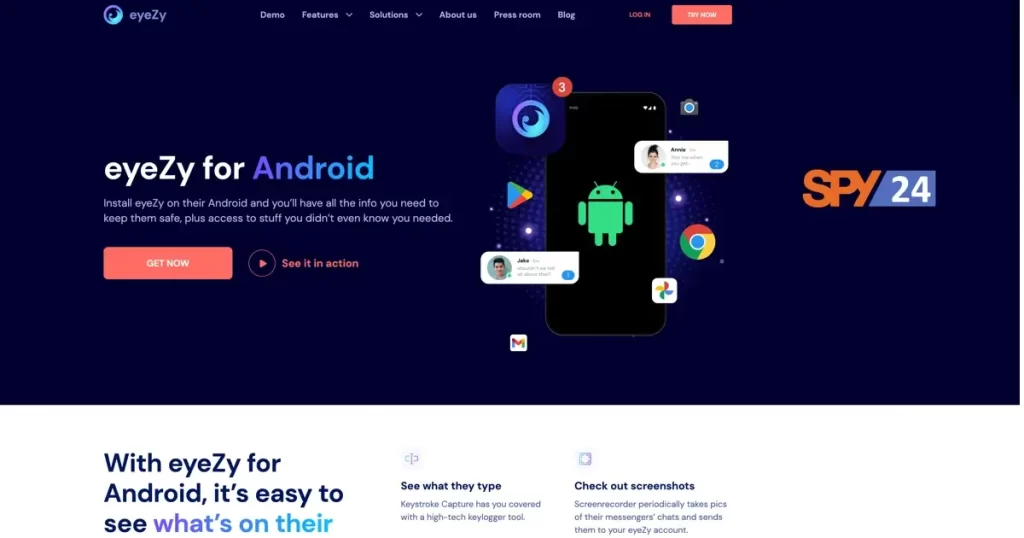 | | | |
| --- | --- | --- |
| App | Pricing | Compatible Operating Systems |
| EyeZy | $9.99/year, $27.99/3 months, $47.99 | Android, iOS |
9- Spyera – Free Hidden Spying Apps for Android
With the use of the Spyera software, you are able to listen in on someone else's phone conversations, follow their whereabouts using GPS, and watch what they do on their smartphone. The user of the spy phone app now has greater control than the person who is physically holding the mobile device in many respects.
Although wonderful, not all spy programs are able to remain completely concealed from the user, have a user-friendly interface, or even function properly.
The monitoring software known as Spyera integrates itself deeply into the device that it is intended to monitor, making it compatible with a broad variety of mobile phones and other portable electronic devices. 
In order to utilize the spy software, first a Spyera account must be established, and then the devices that are going to be monitored must be chosen. You may be expecting that at this point you can remotely install Spyera on the device that you want to monitor, but that is not how this program works.
If you want to ensure the safety of your children, you should pay attention to the individuals they speak to and the phone calls they make. Use Spyera to listen in on their phone conversations for even better results. 
Many young people choose to conceal aspects of their life either to keep themselves out of trouble or to protect themselves from humiliation. They can be participating in unlawful activities or behaving in a way that is damaging to others.
Monitoring someone's phone may give you a sense of security, regardless of how well you believe you know that person. Spyera gives you the ability to record and listen to all of the phone calls that are made on the target phone by your children.
Spyera is equipped with a keylogger that may record anything that the target enters on their mobile device. You are able to go back over Google searches, discover what kinds of things were investigated, and discover passwords for accounts on websites. 
It remembers everything that is entered on the smartphone and gives you the ability to go back over the activity whenever you choose. This function gives parents the ability to find out whether their children are making covert purchases online or if they are having interactions with individuals who may be considered to be online predators.
The program will monitor text messages and emails on the device that is being targeted, giving you the ability to view what they discuss with their pals and determine whether or not they are taking excessive risks. Because the vast majority of children and adolescents spend more time texting than making phone calls, it is essential to monitor their SMSs and emails.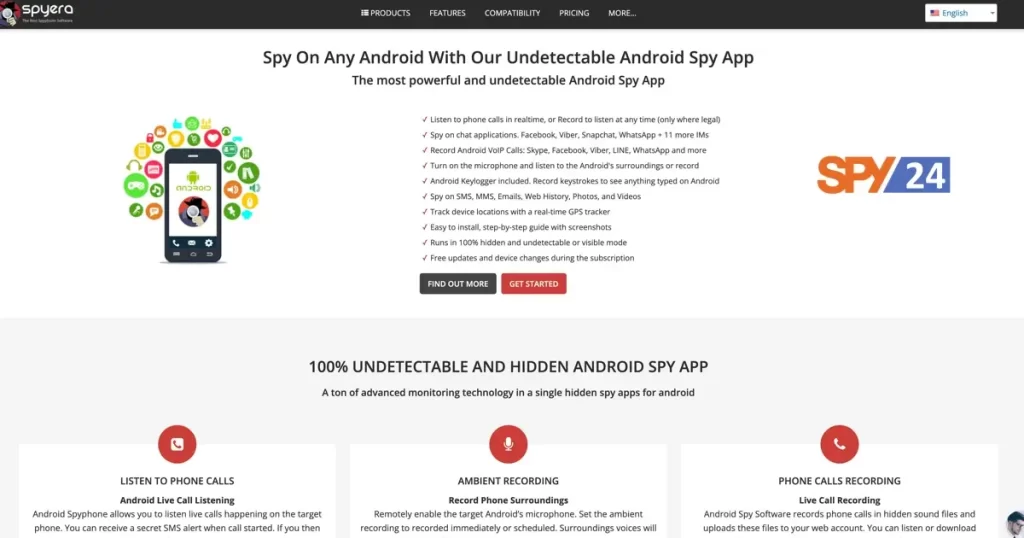 | | | |
| --- | --- | --- |
| App | Pricing | Compatible Operating Systems |
| Spyera | $89/month, Tablet: $69/month, Computer: $49/month, All-In-One: $479/month. | Android, iOS |
10- Flexispy- Best Hidden Phone Monitoring App
FlexiSPY is a tracking and monitoring program that provides users with the ability to remotely and covertly monitor the online and offline activity of a target device.
In addition to this, it is one of the most feature-packed pieces of software currently available on the market. This software gives you the ability to see and record phone conversations, as well as read and respond to text and social media messages, monitor your location and even shoot still and moving photographs. You can do all of this without the owner of the phone, iPad, or computer noticing you.
The ability of the program to record phone calls is highlighted in a number of evaluations of FlexiSPY, and with good cause.
You are able to record conversations taking place on the target phone. You have the option to record all conversations that take place on the targeted device, or you may choose to only record phone calls or just those that take place with certain contacts. Logging into the app and selecting a call from the FlexiSPY dashboard are the only steps required to monitor calls and play them back. This is something you can do at any moment.
Note that this is one of the very few monitoring applications available right now that offer this particular feature. The new rule makes it illegal for spy applications operating in the United States to provide call-recording capabilities.
The FlexiSPY app also includes a recording of the surrounding environment. Using this capability, you will have the ability to activate the microphone of the target device even when it is not being used, allowing you to listen to or record the device's ambient surroundings. People that are interested in listening to actual discussions would benefit tremendously from this feature in particular.
FlexiSPY, like many other dependable, phone monitoring apps and phone tracking, applications, includes location tracking as part of its feature set. It comes with a live map that displays the actual GPS position of the targeted mobile device at any given moment. You are able to see precisely where your child or spouse is at any given time, as well as where they have been over a certain amount of time.
After installing the FlexiSPY software on the target phone, you will be able to easily monitor all of the text messages and outgoing calls that are sent from and received by the device.
The fact that this monitoring capability isn't limited to only SMS is easily the finest part of it. It is capable of monitoring communications sent over iMessage as well as several other messaging services.
FlexiSPY is virtually the only spy software available that gives you access to the camera of the target device, enabling you to capture photographs and record video without the targeted device's owner being aware of it.
The FlexiSPY dashboard provides access to the recorded video as well as the photographs. FlexiSPY allows you next-level control over your target's device apps. You get access to a list of all of the applications installed on the target device. 
You also have the option to close or block them if you believe they violate community standards. Again, all of this can be done in a covert manner and from a distant location, so there is no need for you to worry about being exposed.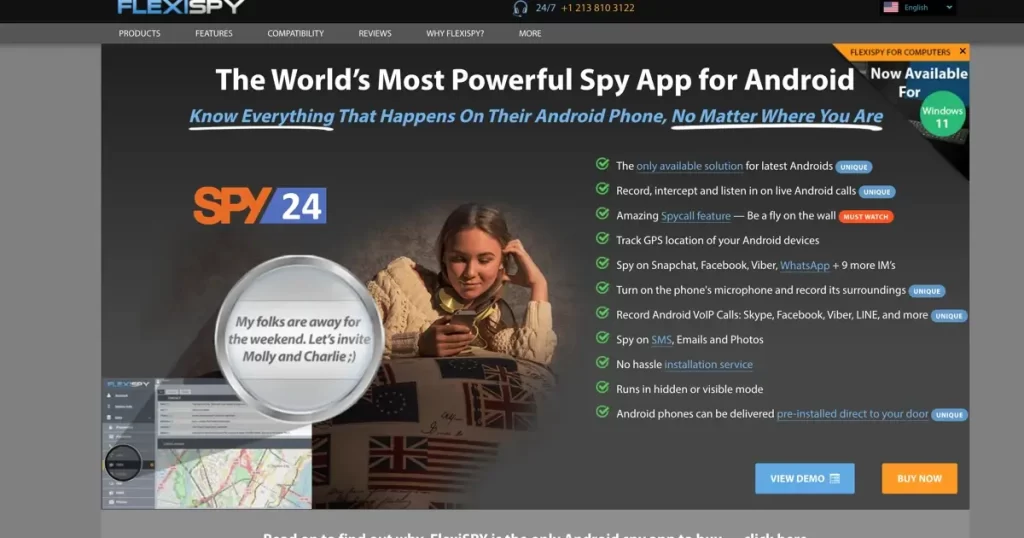 | | | |
| --- | --- | --- |
| App | Pricing | Compatible Operating Systems |
| FlexiSPY | Lite: $29.95/month, Premium: $68/month, Extreme: $199 | Android, iOS |
11- iKeyMonitor – Monitoring Apps hidden
iKeyMonitor is a parental control software with loads of features that parents can use to help keep their children's digital life safe and healthy. It is one of the applications that is competing for a spot on our list of the best-hidden spy apps for Android.
The iKeyMonitor free Android spy app is essentially a parental control tool; hence, it provides an extensive package for the administration of parental responsibilities.
iKeyMonitor still provides capabilities that are standard for most monitoring apps now, such as the ability to monitor SMS messages, call records, browser history, and GPS location, but the program really shines when it comes to the parental control options it provides.
For starters, it comes with capabilities for app blocking, which let you prevent certain programs from running on the device that's being targeted.
You may use this to shield your children from potentially dangerous applications, such as dating and gambling apps, by disabling games and social media during study time or using it to deactivate games and social media during study time.
However, beyond that, you can also use this program to limit the amount of time spent in front of the target device's screen. The locking mechanism in this app enables you to establish daily screen time restrictions, at which point the app is disabled after the limit has been met.
You also have the ability to establish conditional blocks, which limit access to a certain app once that app has been used for a predetermined period of time.
Last but not least, it gives you the option to choose certain periods of the day when you won't be able to use the phone, such as when you're trying to get some sleep or while you're at school.
Aside from that, this tool also provides the same type of ambient surroundings recording as FlexiSpy does, which is amazing given the price range of the app. However, in order to access the majority of the functions, the device in question has to be rooted, which may be a big burden for users, especially those who are not very knowledgeable about technology.
When compared to the other monitoring applications on the list, iKeyMonitor's price model stands out as particularly innovative. This software offers users a choice between two distinct subscription plans: the Family plan and the Business plan.
The Family app may be downloaded for free to get started. If you sign up for the service, you will not be charged a fee to utilize any of the fundamental functions, like call history, SMS tracking, contacts list, calendar events, and so on. 
On the other hand, you may purchase additional features for an additional $9.99 for a period of three days or $16.66 each month for one device. Add-ons are supplemental features that need additional payment on an individual basis.
The Business layer is the second one in the hierarchy. There is no free version available, and the cost per device begins at $9.90 a month, with a minimum need of 20 devices. The price for the Business tier amounts to a total of $198.00 when added together. All features are accessible at this membership level.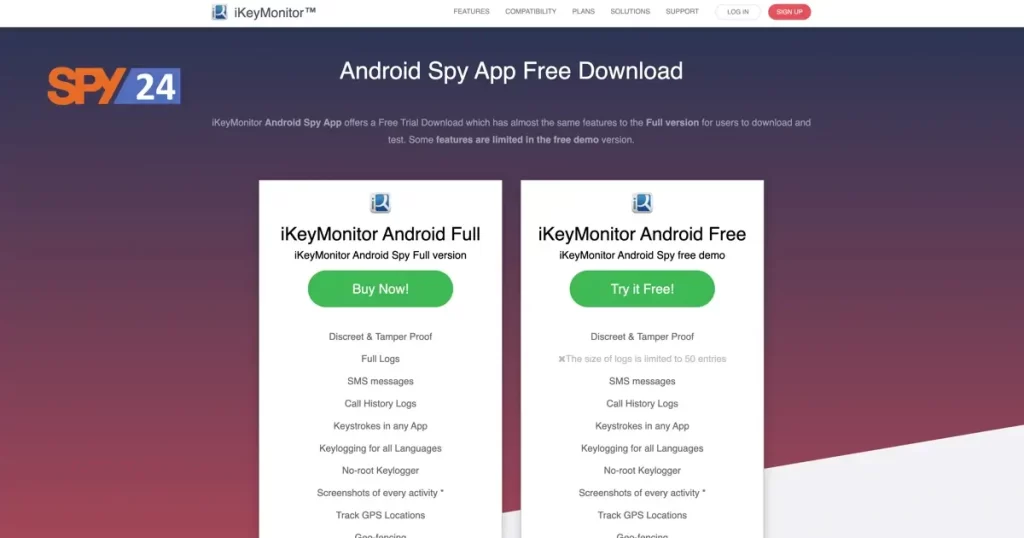 | | | |
| --- | --- | --- |
| App | Pricing | Compatible Operating Systems |
| iKeyMonitor | Free (Mobile plan) | iOS, Android, MacOS, Windows |
12- pcTattletale – apk hidden Android spy for android
pcTattletale is a remote monitoring software that also functions as a keylogger. It is compatible with Windows, Android, and iOS devices. You should know that it does not demand you to root your Android smartphone in order to use it. 
This is important information. It is not necessary to "jailbreak" their iPhone in order to make use of it. This is vital to keep in mind when you consider various potential possibilities.
You may learn about how people use Android by watching videos of them in action. You are able to see them typing out emails or text messages. You must be aware of the fact that the keylogging capability for Android is managed via the use of these films. It is just not possible to retrieve the keystrokes out of the device as we can for Windows without first having to root the device.
pcTattletale is a free android spy app that, that works differently from the majority of other Android free spy apps and app surveillance applications that are currently available on the market. pcTattletale is the only free Android monitoring app with hidden spy software that has the capability to remotely observe a real-time feed of the screen of the device that is being monitored.
Through the use of the app's Live View functionality, the app is able to get access to the phone screens of your loved ones and remotely display them on its website.
During our investigation of the live recording function of pcTattletale, we found that the function does not in fact record in real-time. There is a lag of between two and three seconds between what is really taking place on the target device and what is being shown in real-time.
Even if you don't have much time to watch the live streaming on the phone, there's no need to worry about missing anything vital because of it. When you are not using your computer, pcTattletale will record the video for you. When you get back, you'll be able to view the recorded video whenever you want.
If you are looking for a monitoring app to keep an eye on your children, then the Click Activity function of pcTattletale will be quite useful for you.
You will be able to see the total number of taps that the target user makes on their phone in an hour using this capability. In this method, you will be able to determine whether or not they are hooked to their phone.
There is no use in having a spy app for android, that does not have a location-tracking capability. We may breathe a sigh of relief since pcTattletale does not belong to this category. With the help of the pcTattletale Location Tracking tool, you will always be able to know precisely where your partner or kid is at any given moment.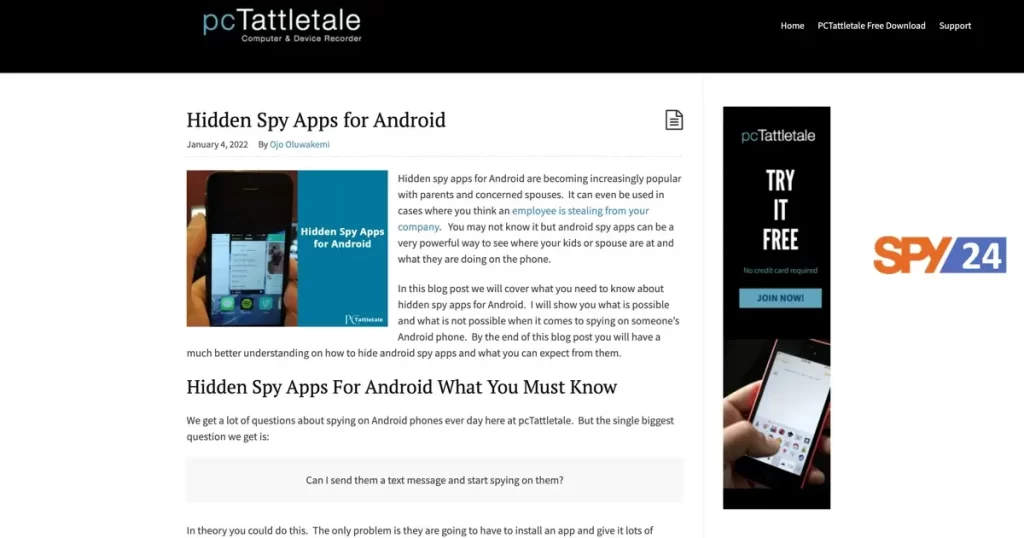 | | | |
| --- | --- | --- |
| App | Pricing | Compatible Operating Systems |
| pcTattletale | $190/year | iOS, Android |
13- Mobilespy.at – Hidden Spy for Android Access to Target Phone
MobileSpy is not like any of the other parental control programs that are available for Android smartphones that we have researched. It seems to have been intended specifically for parents of adolescents who almost surely spend an excessive amount of time on their mobile devices. 
You may find out where your children are by using MobileSpy, and you can also have the most recent photographs and messages from their mobile devices delivered to you. The administrative panel offers a summary of the user's location history, browser history, text messages, and call logs, despite the fact that it is not very easy to use.
MobileSpy is an app management tool that costs $100 a year and gives you control over three devices. Although it performs a poor job of app management (you can restrict apps, but you cannot set time limits), and it does not have any Web-filtering tools, it does give you control over the Internet. 
It needs a rooted smartphone in order for the social media surveillance feature to operate, and the administration interface is not especially easy to use. 
MobileSpy seems to be more appropriate for monitoring where your children are, where they have previously been, and who they have engaged with than it is for preventing them from seeing improper stuff in the first place given its emphasis.
To that purpose, MobileSpy boasts the most comprehensive location-tracking and geofencing capabilities of any of the services we researched and evaluated. You will be notified if the phone travels more than a certain distance from the residence that you have designated on the device. 
You also have the option to get notified anytime the device is used at a certain location within a mile of your current location; however, this function is difficult to configure using gestures. The administrative panel displays changes in the position of the device as coordinates; however, you will need to visit a different link in order to see a map of the device's real location.
MobileSpy free Android spy app is the tool for the job if you are particularly interested in maintaining tabs on your child's location, but you must be ready to put in some time and effort to administer the program.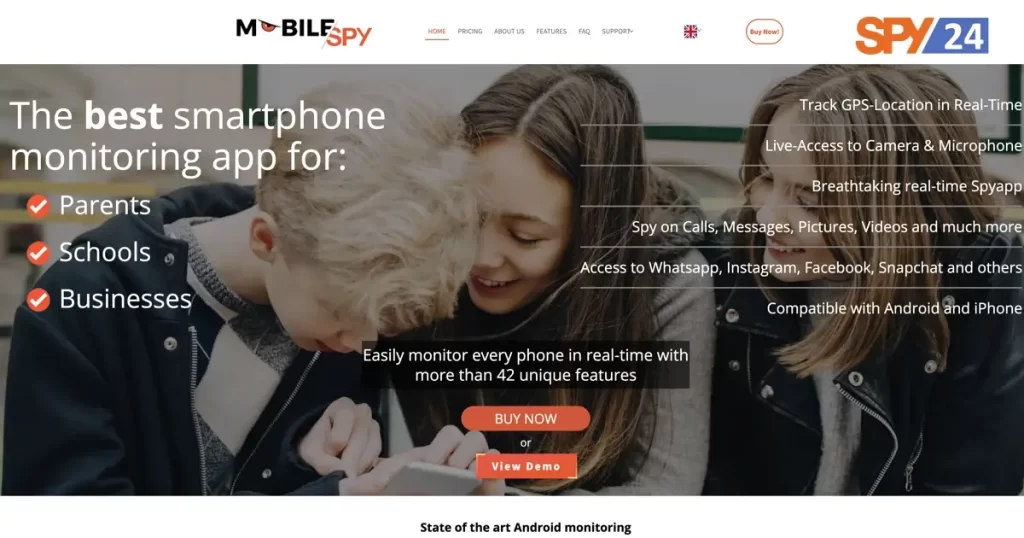 | | | |
| --- | --- | --- |
| Spy App | Pricing | Compatible Operating Systems |
| Mobilespy.at | Free for 7 days, $19/month/quarter/half-year. | iOS,Android |
14- Minspy: undetectable Spy apps for iPhone without jailbreak
Given its name, Minspy, it is only natural for people to assume that it performs just the barest essential functions. However, after reading a few reviews of Minspy, you could soon change your mind and come to the conclusion that the surveillance program has an excessive number of capabilities.
Check to see who they have phoned. This evaluation of the Minspy app ought to set your mind at rest if you've been anxious about the person with whom you are having private phone conversations.
The monitoring software has a section titled "Calls," which provides information on who the target has called as well as who has called them. You are provided with specific information to track calls, such as the name of the person who phoned, the phone number they called from, the length of the conversation, the date and time, and an indication of whether the call was received or made.
Take a look at their writing. If you are just interested in reading their messages, how does the Minspy platform work? In fact, really well. Simply go to the Messages section of the Minspy software, and you will be able to see all of the target's text messages. You will also get comprehensive timestamps, which will allow you to determine when each conversation took place.
Investigate their social media discussions. If they use an Android, you will be able to monitor their chats across a variety of social media apps, chat apps, and networking platforms if they utilize those programs. This encompasses websites and applications such as Facebook, WhatsApp, Snapchat, Instagram, Skype, Tumblr, Tinder, Kik, Telegram, Badoo, POF, WeChat, Line, Viber, and QQ, among others.
Are you curious as to where they are at this very moment? This is something that the Minspy phone tracking tool is able to show you. You can't help but wonder what they were doing earlier in the day. Using Minspy, you are able to see that as well. Along with a comprehensive view on Google Maps, it also provides you with the person's address and the time they were present at the site in question.
The functionality of the Minspy app is not limited to photographs alone. You also get access to the videos that they have stored. Within the Minspy experience, you are provided with comprehensive thumbnails of the videos, in addition to having the choice to download and view the videos.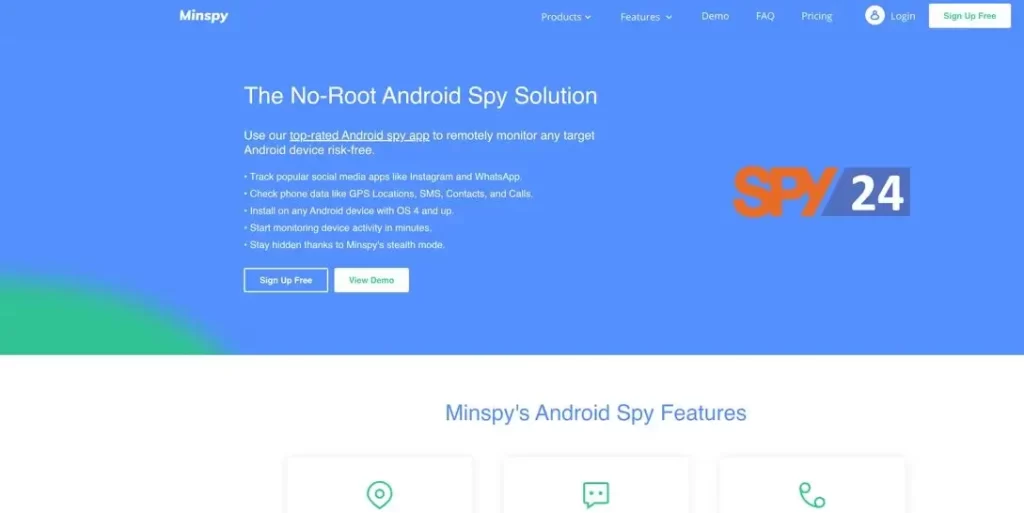 15- Spyier: best free spy app for android
Spyier is an effective program for monitoring mobile phones and tablets that are used all over the globe by parents, employers, and individuals who are in relationships in order to defend their respective interests. Spyier was developed in Germany. It has a respectable place in the digital market, and users of the Spyier app come from more than 190 countries and more than one million households.
It is one of the greatest platforms available for keeping tabs on a target person's calls, messages, whereabouts, and apps without the target person's knowledge. Because it is compatible with iOS and Android devices, you do not need to worry about whether the person you are trying to reach uses an iPhone or an Android smartphone while using this software.
Because it operates remotely, you don't have to be physically near the desired device in order to acquire up-to-date information on the location of the individual, which may be in any part of the globe. You will keep a close eye on everything that is going on. 
It is an excellent spying tool for parents, employers, spouses, or for personal use due to its extensive capabilities, unique design, and endless services. Personal usage is also supported.
You will be able to determine the precise position of the person you are looking for by utilizing Spyier. In addition to that, it has geofencing capabilities, which allow you to specify particular borders for the person you want to track, and it will alert you anytime that person departs or enters the areas you have specified.
You are able to keep an eye on the call history of the person you are interested in, and if you want to, you may record the calls that are conveniently accessible to you.
It gives you the ability to view all of the sent and received text messages as well as iMessages along with their respective timestamps. Using Spylix is another option for seeing the deleted messages in your inbox.
It gives you the ability to examine private material that is hosted on several social networking networks, using such apps as Facebook, WhatsApp, Instagram, and Snapchat.
It keeps a record of each and every keystroke that the target individual makes on their own keyboard and preserves it. You are able to discover the notes and password of the individual you have your sights set on thanks to this function.
The user will have access to any and all programs that have been installed on the device in question. You will be able to find out how much time your children are spending on various programs by using this Spyier, and you will also be able to prevent them from using certain applications.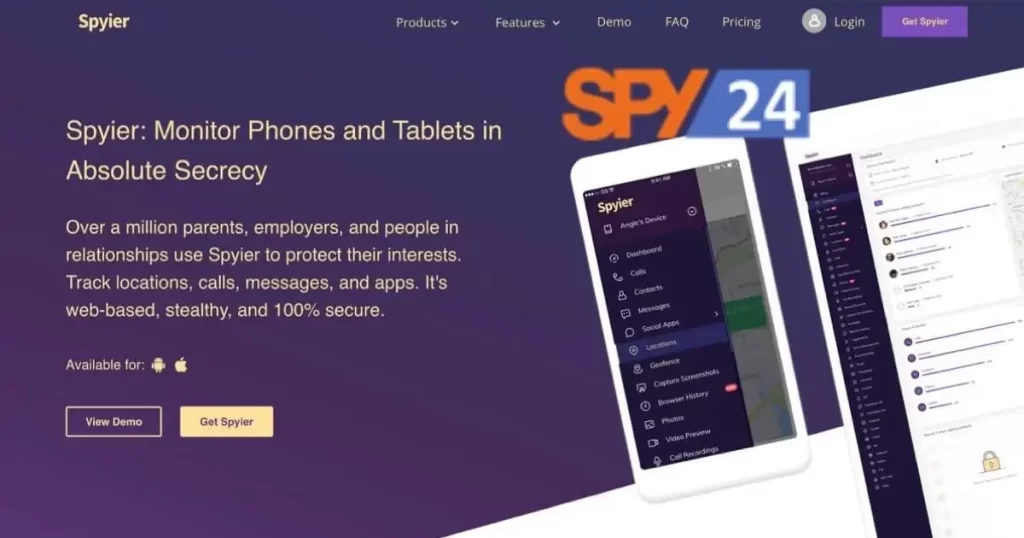 One of the most essential things that this program may give is the ability to read the messages that are present on a target device. You are able to read all of the messages on a smartphone with this program, including both text messages and other types of instant chats. 
It gives you access to both the sent and received messages on the smartphone, allowing you to keep track of all of the related discussions that are taking place.
In addition to this, you will be glad to learn that each communication has a date and time stamp for your reference. Not only will you be aware of the occurrence of these communications, but also the times that they were sent and received will be brought to your attention. 
Spyic gives you the ability to view communications that have been erased, which might be helpful if you are worried about them. Because this program saves each communication as soon as it is received, it will not make a difference if the user decides to delete it at a later time. You will be notified about all calls, both incoming and outgoing calls, that take place via a certain device.
In the same way that each message has its own date and time stamp, each call also has its own date and time stamp, allowing you to track when calls were made or received. Spyic also compiles a list of the five most frequent contacts that your kid or spouse keeps in touch with via their phone. This list can be accessed through the dashboard. It is going to prove to be more helpful than you could ever imagine right now.
The majority of us put a significant amount of time into using social media. Some people may only use it as a source of entertainment, while others may go further into it to form relationships that might be risky. If you use Spyic for parental control, you will be pleased to learn that this program also monitors activities on social media.
You are able to monitor every action that takes place on well-known social media platforms, such as Facebook, Instagram, Messenger, WhatsApp, Snapchat, and others when you use Spyic. 
This program gives you access to all of the data that are exchanged on these various sites, as well as communications. You may also see the list of contacts, which includes information on your child's or spouse's most frequent companions.
You can easily keep tabs on your child's position at all times with the help of Spyic and the location tracker function that it offers. If they are in any kind of danger, you have the ability to get to them first, which is potentially a circumstance that will save their lives.
A GPS application is used to power the position tracker, which, once activated, assists in the rapid identification of the phone's owner. When you use this GPS tracker, you will be provided with a map in addition to receiving alerts in real-time. If you suspect that your partner is not being honest with you about their schedule, all you need to do is examine their activity using the Spyic app.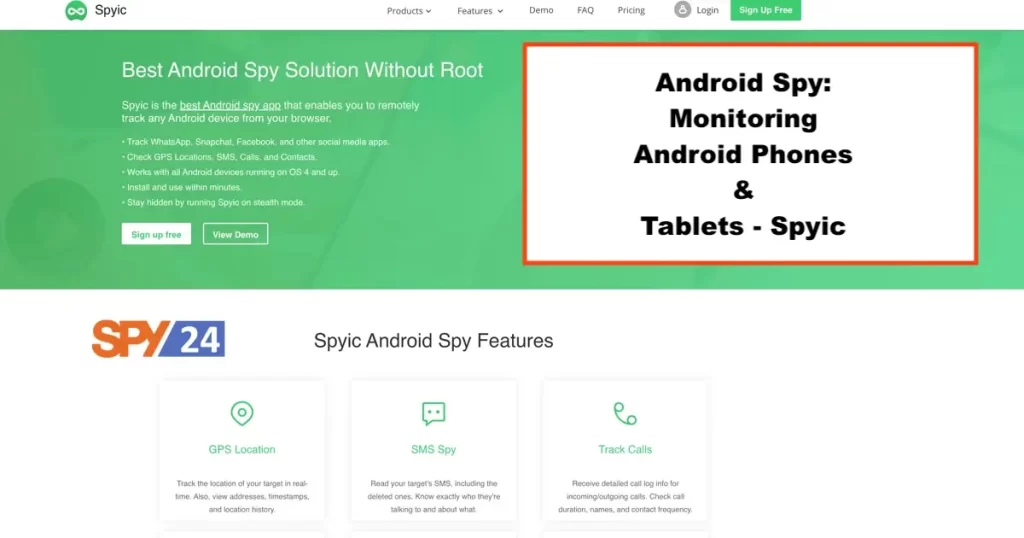 17- Neatspy: Hidden Spy Free Apps for Android
Neatspy is a user-friendly tracking tool for iOS and Android that makes the whole process of spying on someone pretty straightforward. Neatspy can be downloaded for free. The Neatspy software is mostly used by parents in order to keep tabs on their children's locations and other device-related activities. 
In addition to this, you can use Neatspy to find out all of the important information that is stored on the cellphones that are used by your employees, your spouse, your friends, or anybody else.
The Android and iOS versions of Neatspy have somewhat varying modes of operation. Installing Neatspy on an Android phone requires physical access to the device since this is how the program is delivered. On the other hand, all that is required to connect an iPhone device is to input the relevant information into its iCloud account. 
While the data is being uploaded to the cloud, the Neatspy program continues to operate on the device that is being monitored. After some time has passed, you will be able to remotely monitor all of the important facts by performing a Neatspy login on any device.
The Neatspy software enables very accurate monitoring of the real-time location of a specific device. You can also see the target device's previous check-ins on the dashboard of your Neatspy account, and you can configure geofences to get notifications of multiple devices during their travels.
Neatspy will offer a comprehensive summary of all of the conversations that have taken place on the device that is being monitored. In addition, timestamps and contact information will be included for each individual text in these conversational threads.
You only need to log in to Neatspy in order to have access to their comprehensive contact list, and you also have the option to download it to your computer. In addition to that, there is a provision that allows users to check their incoming, outgoing, and missed calls, as well as filter the records of such calls.
You will find a specialized option to follow their social media data included on the dashboard of your Neatspy account. You are able to monitor their conversations and postings across all of the main platforms, such as WhatsApp, Facebook, Snapchat, Tinder, Instagram, and many more.
Even when using private browsing mode, Neatspy will still be able to follow and record the user's detailed browsing history. Your dashboard will offer specific information about the results of their searches as well as the websites they visit.
Similarly, you may also have remote access to their stored films or photographs. Simply go to the part that is assigned for it, and you will be able to simply examine their previously stored media files or download them to your PC.
The application also comes equipped with a very effective keylogger. This will record every keystroke that is made on the device and lists it for its app when the recording is complete. You may also use Neatspy to breach their account passwords or review their deleted communications.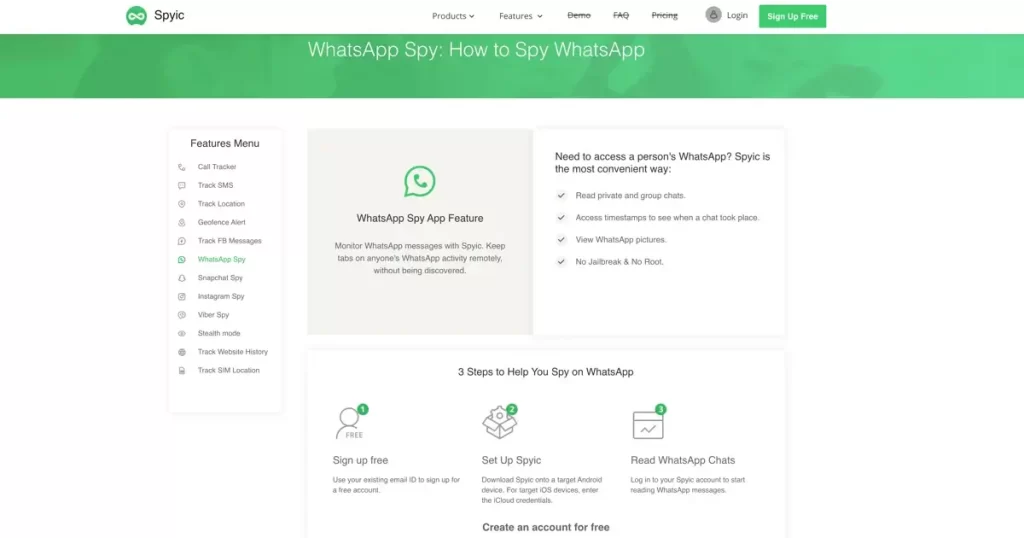 18- Spyzie spy phone apps with free trials
The Spyzie spying app is a piece of software that can monitor mobile phones. The Spyzie spying app monitors the activity of a target smartphone and retrieves data and information from it. This includes installed apps for social networking platforms, activities on the Internet, tracking through GPS, phone calls, installed applications, text messages, data from SIM cards, and a variety of other media types and formats.
The software allows you to view and download attachments that are transferred over WhatsApp, Facebook, Kik, WeChat, Instagram, and Line. Additionally, the app provides social media activity tracking on WhatsApp, Facebook, Kik, and WeChat.
The chat history logs may be used to identify trends that are observable within the interactions that are being watched, in addition to revealing usage and contact information in relation to the transfer of picture files.
You are able to evaluate contacts who may need to be limited or prohibited depending on the message content by accessing the user's message history, which offers data on who the user is linked to and the nature of those connections.
Because the keystroke log continues to exist even after the original material has been deleted, this function is very helpful in case the user of the target device has sought to avoid detection by deleting it.
Using applications like Spyzie, it is quite easy to learn how to monitor the position of a mobile phone without having to install any software. It not only monitors the particular path that was taken to reach a spot, but it also offers in-depth information on the location of the device itself.
If you see the user's route data, you will be able to assess whether or not they are stopping at a site that is not permitted while they are traveling to a destination that is allowed. With this information, you will be able to establish reasonable travel restrictions, which will make tracking future conduct easier.
You are able to view the contents of calendars, contact lists, notes, and reminders, as well as listen to audio recordings using Spyzie.
This information is retained on the target device, but it is not necessarily transferred in electronic discussions. Because of this, it offers a crucial layer of information that may be used to verify the contents of electronic communications like emails, text messages, and chat logs.
You have the ability to view and download photographs and movies that are saved on the device, which is helpful if you are seeking to limit access to certain kinds of information.
Spyzie includes an in-built feature that detects when a SIM card is changed and notifies you if the SIM card is deleted. In case your phone is misplaced or stolen, you will be able to immediately take measures to preserve the data that is saved on the target device thanks to this feature.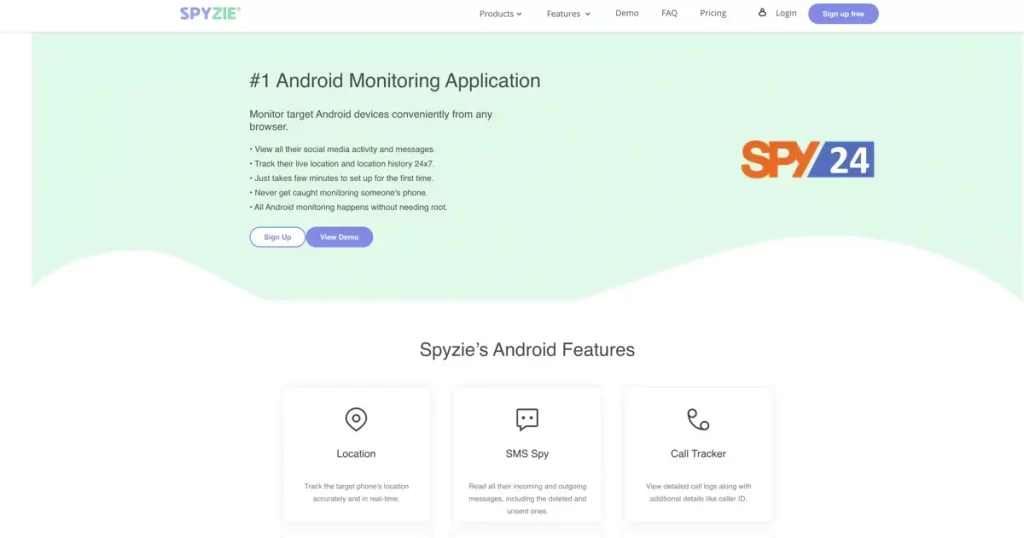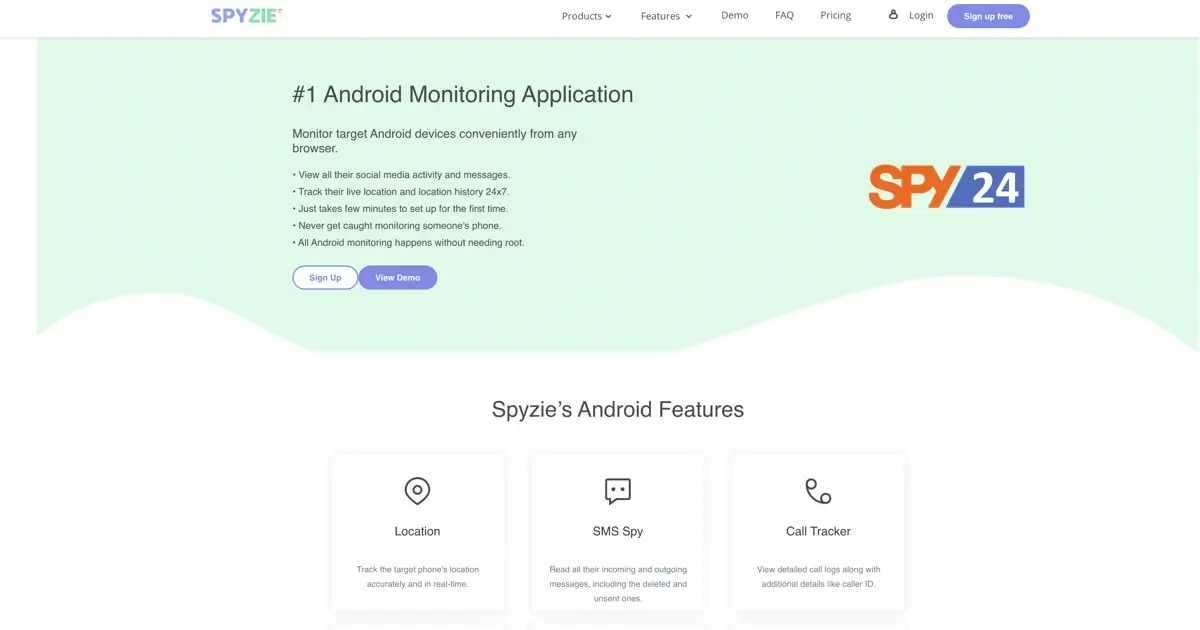 19- Teensafe: Other Spy Apps with Free
Teensafe is an app that allows for the remote tracking and monitoring of children and promises a broad variety of capabilities. All of this functionality can be accessed via a single control panel on the company's website, giving you the ability to monitor text messages, listen to phone conversations, monitor GPS position, and set up geofences to keep them safe. In addition, since signing up just requires three simple steps, you may be up and running in a matter of minutes.
Teensafe was developed to work with mobile devices running Android and iOS. Consequently, you are in luck if your kid, an employee, or your spouse has one of them! On the other hand, not every device is supported. It is important to point out that the majority of Teensafe's features do not need that your phone is rooted or jailbroken in order for them to function properly.
Once it has been installed on the device that you want to monitor, Teensafe will operate invisibly to retrieve and transfer information to your account. This information is kept on the cloud servers that they use.
Teensafe also has the capability to listen in on any call that is being sent to or received by the target device. This may be recorded in advance or it may take place live and as it occurs.
On the dashboard, all of the information is laid down in an orderly manner. This is easily one of the coolest things that we have ever seen. Logs may be sorted according to a variety of factors thanks to this functionality.
The Teensafe SMS tracker enables you to conduct workplace surveillance and parental monitoring in an absolutely covert manner. Once you have this knowledge, it will be much simpler for you to defend the people you care about.
Additionally, it is wonderful because getting the messages via TeenSafe just takes a few minutes. This is due to the straightforward nature of the configuration and setting up processes.
One other element that sets it apart and makes it cool is the ability to see OTP. You are able to enter into their accounts using this method, even if they have two-factor authentication enabled on their accounts.
You will have the ability to learn the websites they visit and the frequency with which they do so. In addition, in this increasingly digital age, Teensafe can protect you and the people you care about from the dangers posed by the Internet.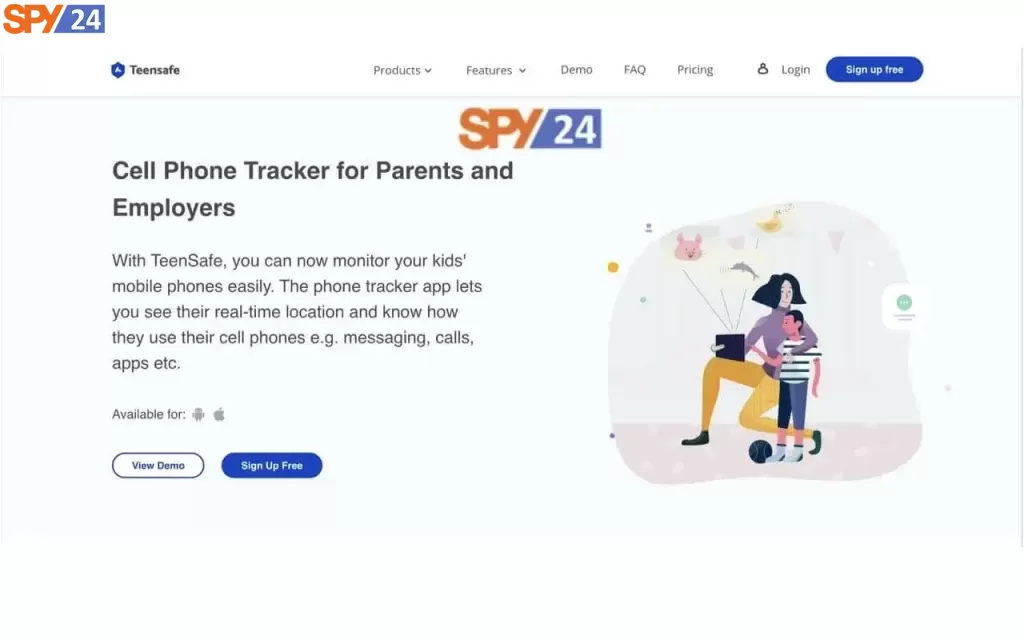 19- FoneMonitor phone calls free android
It seems that the FoneMonitor firm has been experiencing some difficulties as of late, which is really unfortunate. Their app is still functional, but they are not taking on any new users at this time, and their website is undergoing maintenance at the moment.
However, despite the fact that their website has been undergoing maintenance for quite some time, we are unable to determine whether or not this is connected to COVID-19. Because of this, it will no longer be possible for you to subscribe to FoneMonitor.
You can keep tabs on a variety of activities taking place on the target handsets with very little effort using FoneMonitor. You will need to download an application onto the mobile device that belongs to the child you want to keep an eye on. 
After that, you should validate the target phone and watch its activity using a wide variety of different functions. Both the iPhone and Android operating systems can make use of the tool effectively. It is also available in a number of other widely spoken languages, including Spanish, French, Japanese, and a number of others.
The dashboard provides an overview of the device that is being monitored by the user. In the dashboard, information about the device, such as its "Last Known Location," "Battery Level," and "GPS status," is shown.
You may also view the most recent call, the most recent message, the five contacts who call you the most, and the five contacts who message you the most. Our favorite aspect of the dashboard is that it displays the current condition of the phone, including whether or not it is locked and whether or not it is being used.
FoneMonitor is an extremely efficient tool for monitoring call history, complete with the date, time, length, and indication of whether the call was received or sent. In your FoneMonitor account, you will see all of the contact names along with their associated phone numbers, as well as all of the received and sent text messages.
Nowadays, youngsters are easily distracted by things like social networking sites. FoneMonitor is a free spy app currently capable of monitoring 13 different apps on the device that you want to monitor. These apps include WhatsApp, Facebook, Messenger, Snapchat, Skype, LINE, Instagram, Viber, Kik, Tinder, WeChat, QQ, and Hangouts.
You are only able to keep an eye on 5 of the aforementioned apps at once. However, if you switch the 'Feature Status' toggle for any given app to the "OFF" position, you will be able to utilize other applications as well. 
This application will capture a snapshot of the app that you are now using, and then you will be able to check what your kid is doing on other apps, as well as who is sending them messages.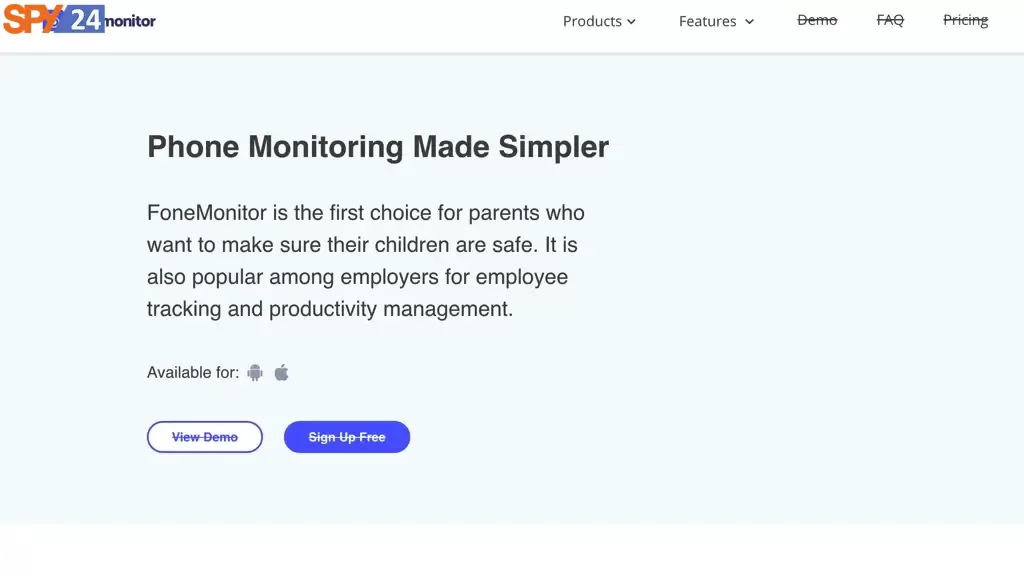 SpyBubble Pro is the most effective application available for monitoring an unfaithful girlfriend, boyfriend, or spouse. It was developed with the specific goal of exposing an adulterous relationship. When you have SpyBubble Pro with you, no one will be able to get away with cheating since you will be able to remotely see their text messages, phone records, and activity on social media.
The software is not free to use, but it does give a free sample so that you can get a feel for all the advanced features it offers before deciding whether or not to purchase it. You have nothing to lose by giving it a go since it comes with a refund policy that allows you to get your money back within 14 days. The following is a list of essential characteristics of SpyBubble Pro that makes it an absolute need.
The application is able to monitor any and all text messages, even those that have been deleted, that are sent or received by the target user from their mobile.
You will be able to maintain a careful eye on all of the target people's social media activities and also read their chats on numerous platforms such as WhatsApp, WeChat, Instagram, Facebook, Snapchat, Tinder, and TikTok when you use SpyBubble Pro.
SpyBubble Pro monitors the target target cell phone, by secretly accessing its GPS and providing you with its precise position. This is done without the target individual being aware of the tracking.
SpyBubble Pro provides you with all of the options that you might possibly desire in order to conduct an investigation on your unfaithful lover. It is relatively simple to catch an unfaithful partner red-handed when using capabilities like monitoring phone records and text messages, tracking location, and monitoring social media. 
Cheaters are incredibly cunning; they don't leave any evidence of their infidelity behind. However, using SpyBubble Pro, you can even access their erased phone records and texts as well as other evidence of their infidelity.
You won't be able to record audio or video or take pictures unless the phone you want to monitor is actively connected to the Internet and in working condition. 
Additionally, due to the fact that these features are still in the process of being developed, there is no guarantee that they will operate properly 100% of the time. However, on the whole, they function correctly and may be of significant use to you in your inquiry to identify a liar.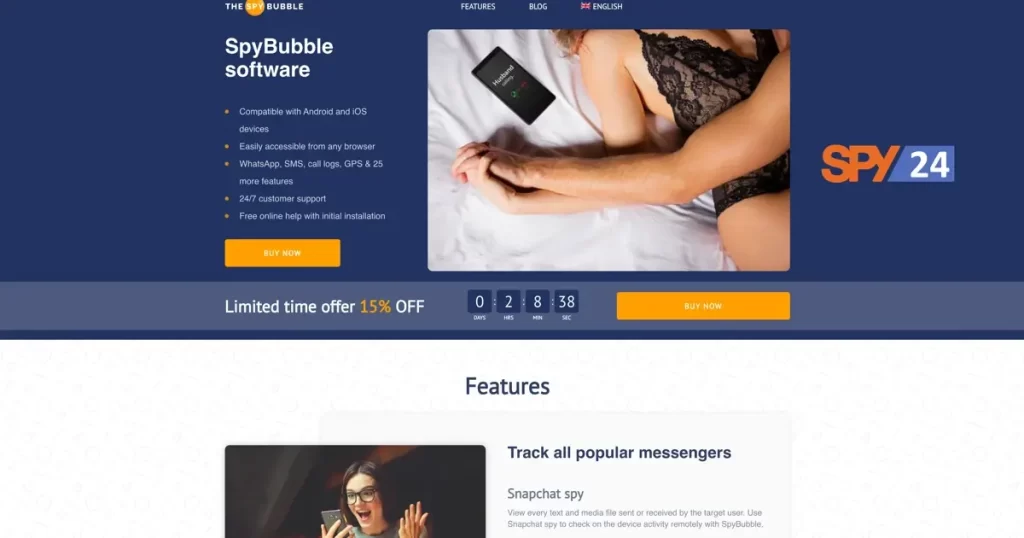 Mobistealth is now trusted by more than half a million parents, making it one of the most popular monitoring applications for mobile devices currently available. Mobistealth is most popular among parents, but it can also be used to keep tabs on a spouse, employees, or anybody else of your choosing.
Mobistealth is a well-known solution that works across several platforms and enables users to monitor iOS and Android devices. It is also possible to utilize it to remotely monitor a desktop machine, whether it be Windows or Mac. 
Mobistealth is mostly used by parents in order to keep tabs on the activities that take place on their children's mobile devices. However, you may also use the Mobistealth software to keep an eye on anybody else, such as your spouse, an employee, or another person.
Using Mobistealth is not difficult at all. After the installation of Mobistealth has been finished, you will be able to remotely verify any and all relevant information. The Mobistealth app would remain active in the background, monitoring the information that was being collected by the device. 
After that, it will upload these particulars to the cloud so that you may monitor them from a faraway location. You will have an easier time monitoring your children's device use and imposing limits on it if you do it this way.
By using it, you will be able to monitor the live position of the device that is being targeted from a distant place. Additionally, there is a feature that monitors the location history records of their previous occurrences.
You will also be able to trace a comprehensive call log history of the smartphone or the stored contacts on the device using Mobistealth. You are able to examine their incoming and outgoing calls, complete with precise time stamps and contact information.
You are able to monitor not just the call records but also every message that is sent and received on the device in question. You are able to review their sent or received messages together with additional information like the contact and the timestamp, to name a few.
You get access to Mobistealth's recording capability if you have rooted your device and are using the app. You will even be able to download the recordings you make of their calls onto your own system if you use it to record their phone conversations. You may also record the discussions that are going on around them and download them when you are not connected to the Internet.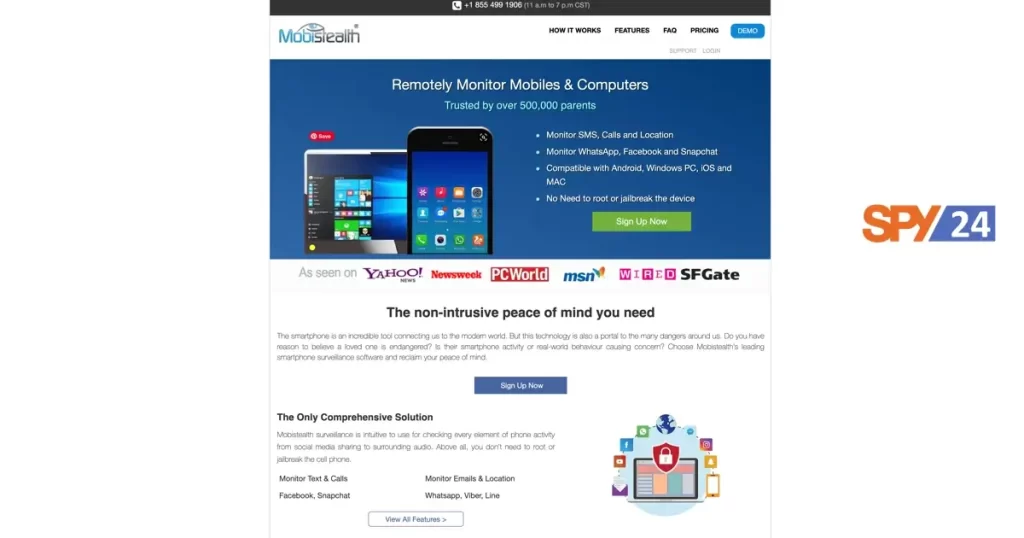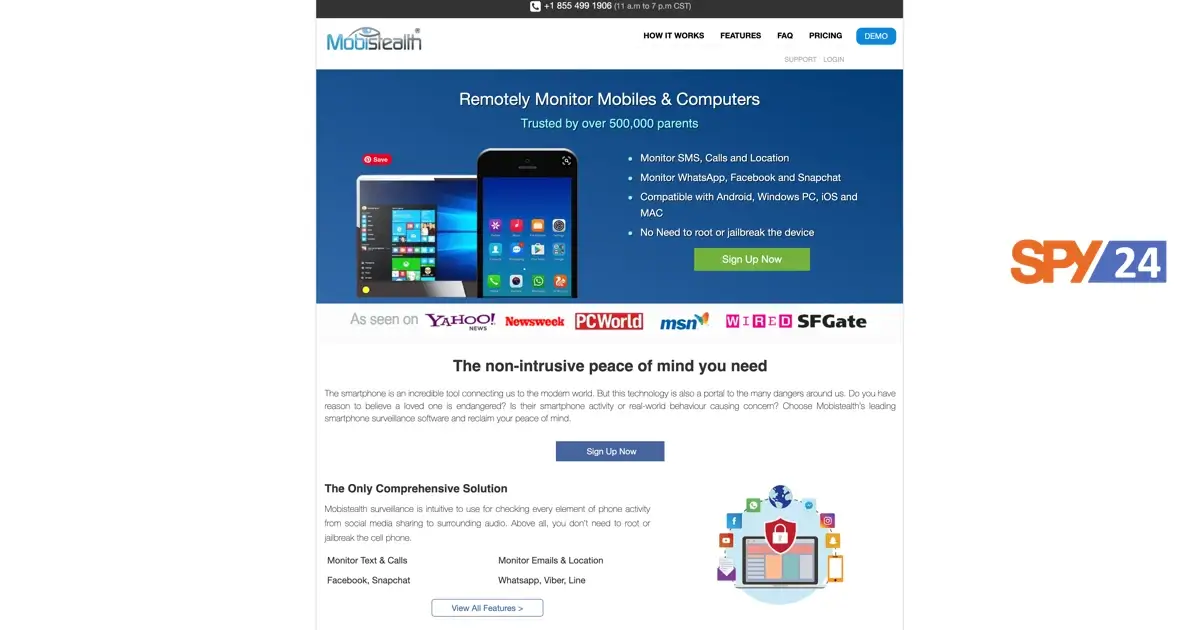 The iSpyoo app is a monitoring tool that may gather information on the activities of another person at a distant location. It guarantees that the most essential information that belongs to another person will be sent directly to your possession.
The iSpyoo Android monitoring is helpful for parents who want to keep track of what their children are doing online but don't want to pry. It equips parents with the tools necessary to protect children from the risks they encounter both online and offline while using their cell phones.
The application makes it easy to browse through images and videos, read text messages, check instant messengers, and see content from social networking applications.
After the iSpyoo spy software has been installed on another person's smartphone, you will be able to monitor that person's smartphone behavior. The only thing left for you to do is download the.apk file into your child's phone and then follow the on-screen directions to install it.
However, in order to begin using iSpyoo, you will first need to register for an account on their main website and then purchase a subscription to the service. To access your iSpyoo dashboard and see the data that has been gathered, you will need to enter your login information and password.
iSpyoo is a mobile phone monitoring application that can be downloaded on mobile devices running either the iOS or Android operating system. It operates silently and transfers information on the phone's activity to the user account that you have set up with iSpyoo. The data that was gathered may be accessed remotely from any location as long as there is an Internet connection.
It is worth mentioning that the Android-based device you're targeting has to have root access. If your child has an iPhone, you will need to jailbreak it before they may use it.
iSpyoo provides users with access to a broad variety of monitoring tools, including the ability to see the surroundings of a target individual, read their text messages, track their GPS whereabouts, check their phone history, and look at their social media activities.
The actual GPS position of the target cell phone can be shown on a map using iSpyoo, which makes this feature-free spy app quite useful. Checking in on your child's whereabouts, seeing their complete route history, and determining their position even when GPS is unavailable are all features that can be accessed using this spy app. The GPS locations are updated at a time interval that you set up before, and you may change it at any moment.
You get access to all of your child's text messages, both sent and received, as well as the ability to see the time and date on their device. You also have the ability to send a text message to any of the phone numbers that are saved in your child's contact list.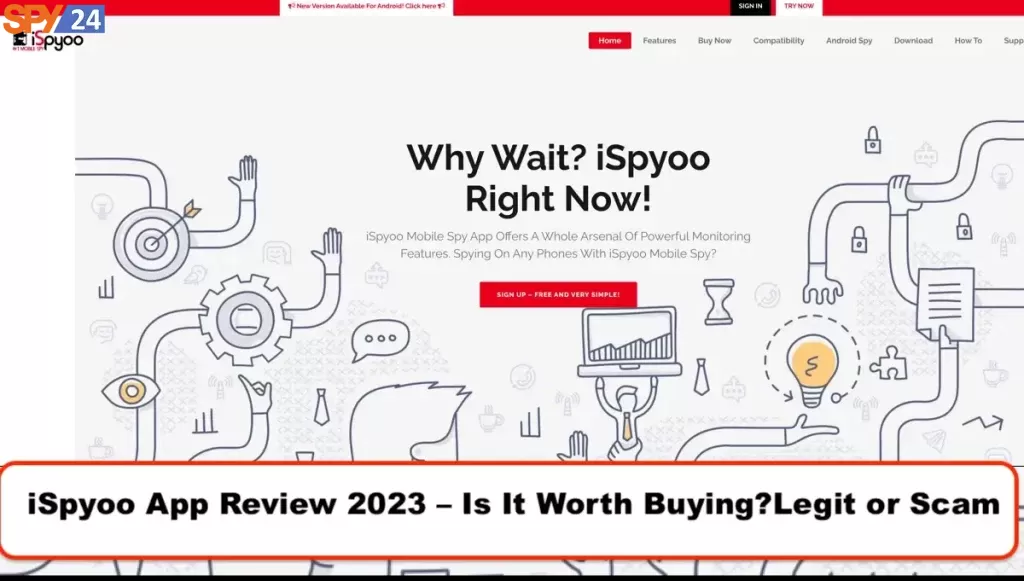 Clevguard is an application that allows you to monitor and keep tabs on any smartphone, tablet, or computer that is compatible with it.
You may use it to keep track of what your kid is doing online and, as a result, protect them from potential danger.
This application may be easily installed on mobile devices running either iOS or Android, and it is compatible with both operating systems.
The first version of Clevguard had a number of upgrades and alterations during the course of its development, which resulted in the creation of a version that was far more effective. You should be aware that the name of the Clevguard adaptation designed specifically for children is KidsGuard.
Clevguard is a monitoring tool that may be helpful to parents as well as those who want to follow the online activities of their spouses or colleagues. The program can also be used by people who want to watch the activity of their children. 
Clevguard is user-friendly and requires no effort from anybody who is interested in the sort of monitoring it provides. In addition, studies have shown that children as young as eight years old have access to Internet-connected devices, therefore it is impossible for a parent to take precautions that are too stringent.
You always have the ability to snap a screenshot of whatever you're doing on the phone, regardless of the time of day. You will have the ability to capture screenshots in real time if you install this monitoring software on an Android phone.
This application allows you to monitor your child's whereabouts at any given moment. You will not only be able to receive a map showing their current position in real-time, but you will also be able to trace where they have been in the past.
You will be informed if the user of the target phone deletes any certain text messages, chats, or media items like films or audio from the device. Users of Clevguard agree that this tool is one of the most useful aspects of the platform overall.
You are able to monitor and record all of the user accounts that are accessed from the target phone thanks to the keylogger. You will be familiar with their login and password, in addition to the history of their wifi logger.
You are able to monitor the contacts that are stored in the memory of the target phone using Clevguard. You will be aware of the frequency with which the user accesses those contacts, in addition to the number of calls and messages they make.
Utilizing Clevguard is a really simple process. You will not need any prior knowledge to use tracking applications of this kind.
The application just has to be downloaded into the phone that is being targeted. You shouldn't need more than a few minutes to do this, and all of the directions are shown on the screen.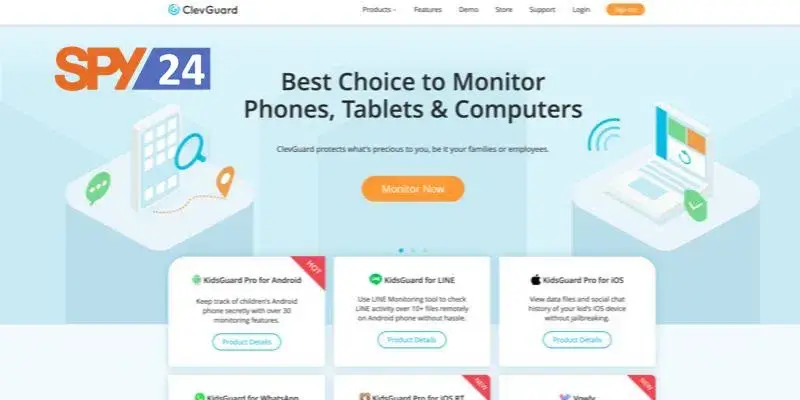 The first function that comes with this malware is called View 360, and it enables the user to always keep an eye on the person they are trying to monitor. You must be asking how on earth it is possible right now. 
The front and rear cameras of the target phone are used so that you can obtain a live view of the surroundings of the person you are monitoring. Simply choose the camera that you want to hack—either the front or the back—and then click the Connect button.
If you give it a few seconds, it will successfully create a connection with the phone you want to connect to. If the phone is not presently turned off and it is linked to the Internet, then you will be able to see the world via the camera on the device. To begin the live streaming, after the connection has been successfully established, click the option labeled "Get Camera Feed."
When we were making use of this function, we found that it records high-definition video and excellent audio, and you can practically see everything that is going on. uMobix is one of the few applications that offer this function since there are not many other applications with similar features. On the other hand, due to the fact that the feature is still in the process of being developed, it does not operate properly there. Additionally, the video quality on that app is not very good at all.
If you click on the option labeled "Live Audio," you will not only be able to see the video but also hear what the target individual is hearing around them. Simply start the live audio streaming by clicking on the Connect button and then tapping on the Get Audio button.
This function is also accessible on uMobix; however, similar to the video streaming option, it is still in the process of being developed. In addition to that, the audio quality is not as good as what you receive here. Because the sound quality is so good, we were even able to pick up on what was being said in the next room.
Overall, thanks to the View 360 function of theOneSpy software, the person you are monitoring will never be able to conceal anything from you. This is because you will be able to see and hear everything they do or say in real-time.
This program does not miss even a single text message that is sent via the device that it is targeting, just as it does not miss any calls. This tool, much like mSpy, will enable you to see the target's deleted text messages even if the target deletes them after sending or receiving them, even if the target deletes them after sending or receiving them. 
Based on our own experience, TheOneSpy was still able to track and reveal the SMS even after we erased it within 30 seconds of sending and receiving it, and it was displayed on our account.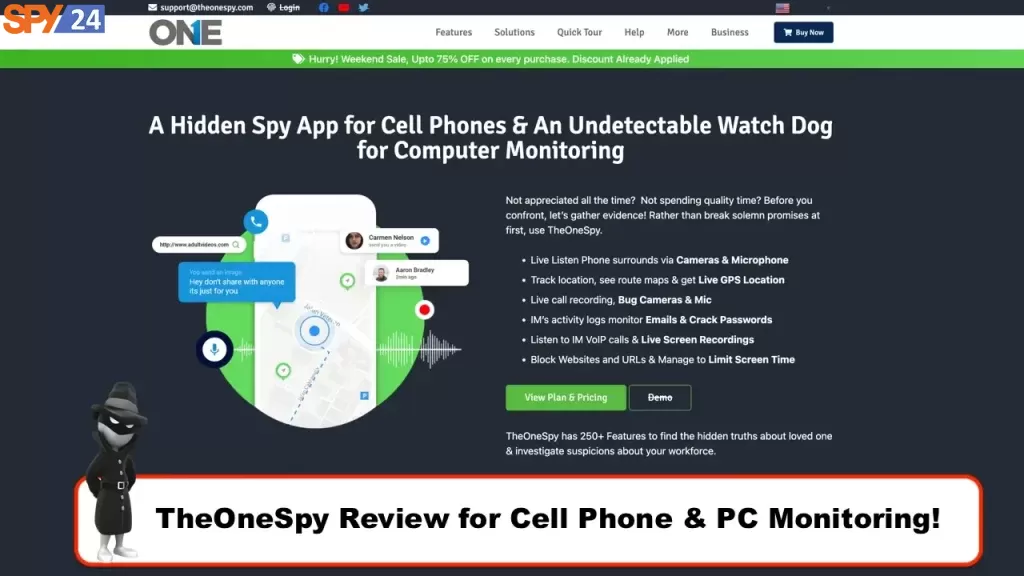 Spyine has to be mentioned whenever there is a discussion about one of the most effective monitoring tools designed exclusively for mobile. 
This technology gives users the ability to secretly monitor all of the activities of a target individual across all of their mobile devices, including smartphones and tablets. The user is supplied with intelligent monitoring capabilities, and these capabilities may be accessed remotely via the use of a web browser.
The fact that this program operates in perfect secrecy, meaning that none of your information will ever be shared with any third party, is without a doubt the most impressive feature that it has. Because the official systems never save user's personal data, there is no reason for an individual to be concerned about their privacy being compromised in any way. 
Parents may use this program to keep tabs on what their children are doing online, while employers can use it to keep an eye on how their employees are spending their time.
This app also gives the spouse the option to keep tabs on the actions of their partner by letting them monitor their activities. By transforming your web browser into a monitoring hub that operates according to your preferences, you can now simply keep track of all of the activities that the person you are watching is engaged in.
Spyine provides a comprehensive call tracker, so if you want to know who they phoned, when they called them, and how long they chatted, you can do so with this tool. It includes both incoming and outgoing calls made using the phone app that was pre-installed on their device. You also have the ability to evaluate things remotely.
A great number of parents desire to be able to read their children's SMS since they are most worried about their children's texting habits. How about the legitimacy of Spyine when it comes to monitoring SMS messages? 
You may really view all of the communications that they have sent to and received from other individuals with just a single click. 
iMessages are included in this as well for those who use iOS. Because Spyine automatically backs up your communications, you can even view messages that have been erased. The ability to see media files, contact data, timestamps, and more information is one of the features that come standard with an SMS message tracker.
Spyine is a basic GPS location tracking application that comes equipped with both GPS and Wi-Fi tracking capabilities in one convenient package. You won't waste any time figuring out precisely where they are thanks to the availability of maps. 
You will be able to get a more exact image of their whereabouts at any given time thanks to the fact that the monitoring software works smoothly with Google's 3D street view.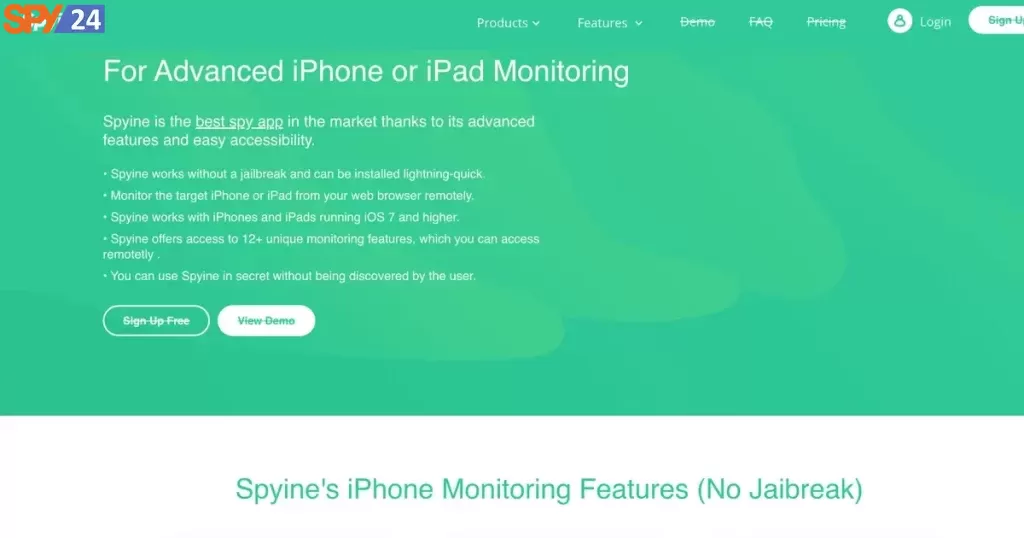 26. TheWiSpy: Monitor Android Phones
Android spyware known as TheWiSpy was introduced to the market for spying apps in 2019. According to customer evaluations found on TheWiSpy's website, the mobile application received a rating of 3.5 stars on trustpilot.com after just a year and a few days of use. The success of this product may be attributed to its dependable characteristics and competitive cost.
TheWiSpy is a mobile monitoring and tracking device that is simple to use and has advanced spying and tracking features too, which makes it ideal for parents.
TheWiSpy is a prominent parental control program that gives you the ability to remotely monitor your children's digital activity from wherever you happen to be. 
Using the mobile tracking function of TheWiSpy, you will be able to monitor your children's whereabouts in real time. In addition, the TheWiSpy software gives you the ability to supervise your children's digital activity from a distance and with just a few mouse clicks.
TheWiSpy is a discreet and unobtrusive application. After it has been installed, TheWiSpy will integrate with the operating system of the phone or tablet that you want to monitor and will begin running covertly in the background. 
This industry-leading tool for parental control monitors every single digital action and then uploads the data it has gathered to a web-based control panel. Parents have the ability to monitor the spying details and store the information as proof to use when confronting their children about any unethical behavior they may have engaged in.
TheWiSpy is the most comprehensive call recording solution available, allowing you to listen to both incoming and outgoing phone conversations with ease. You have the ability to see the recorded calls, including their length, contact information, and timestamps. Listening in on what their children say to each other on the phone may help parents identify instances of cyberbullying
The location-based monitoring services that TheWiSpy provides each come with their own set of advantages. With the help of this reliable smartphone tracker, parents are able to find their children at any moment. 
You are able to track the real-time location with the assistance of TheWiSpy, and you are also given the ability to examine the location history. In addition to that, you may use the program TheWiSpy to locate your misplaced cell phone too.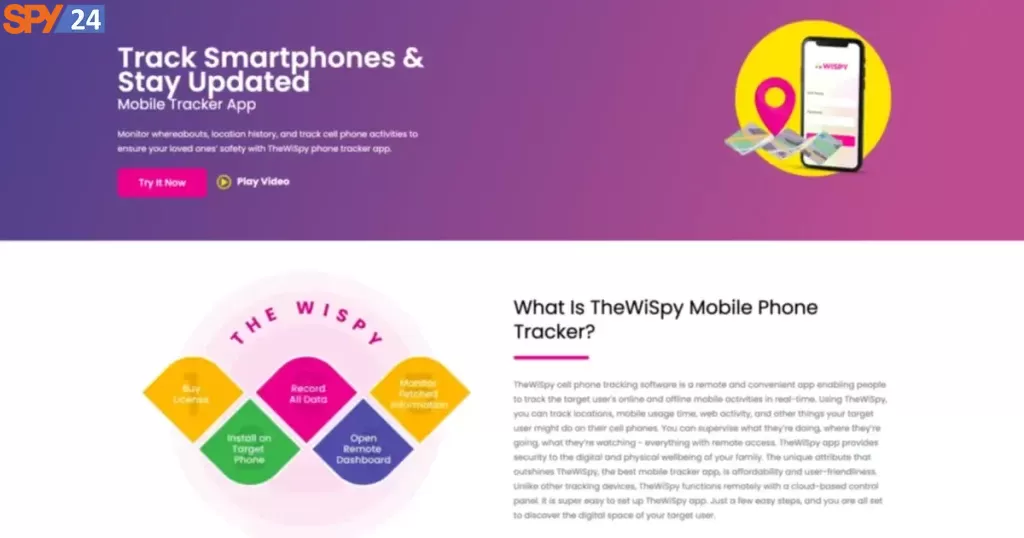 In order to prevent the spy software from being discovered once it has been installed on your device, it is highly suggested that you conceal its icon. Here in this post, we provided you with a list of applications that may be used to spy on an Android phone.
It is true that the spy software will function properly on the target Android device even after it has been loaded. Via their Internet portal, they are able to remotely view the data stored on the target device from any location all over the world.
Which Android Apps Can't Be Found?
There are quite a few covert surveillance applications available for Android, but SPY24 and mSpy are now considered to be the top two.
Can I Remote-Install Android Spying Software?
There is currently no remote method available for installing spyware on an Android smartphone. To make use of these applications on your mobile device, you will first need to download and install them. It is impossible to monitor the activities of an Android without first installing monitoring software on the target device.
Spyware Apps for Android?
With the use of third-party spy applications like the ones described in this article, it is possible to do remote surveillance on an Android. These applications provide a wide variety of capabilities, but one thing they all have in common is the capacity to monitor the contents of an Android remotely.
What do Android spy apps do?
Once installed on the target Android device that you want to monitor, spy applications are able to perform their intended function. They get the data from the device they are targeting and then display it to you remotely via their Internet portal.
Remotely install Android surveillance apps?
On Android devices, it is not possible to remotely scan apps or install spy applications. You need to really have the phone in your possession.
Do you need Android access?
Sadly, unauthorized individuals may access and even manage your phone from a faraway location. There is an abundance of spyware applications and flaws that enable someone to get into your phone without your knowledge. Hackers accomplish this goal often via the use of specific URLs or credentials. Even if someone just has momentary access to your phone, they still have the potential to put spyware on it.
Factory-reset spy software?
Because a factory data reset deletes all applications and data, it also deletes spyware along with the other data and programs.
Can Android track iPhone?
Find My iPhone is a popular iOS application that allows you to effortlessly find and monitor your iPhone from other Apple devices. If you use an iPhone, you may already be acquainted with this app. There are a large number of different applications and software programs available, all of which may be used to distinguish one iPhone from another. 
Nevertheless, if members of your family or group of acquaintances do not use iPhones, the process of monitoring becomes more laborious. In this particular scenario, you may try your hand at tracking an iPhone using a different way on an Android.
Does Android Spy Software monitor social media?
Many secrets are hidden inside social media platforms. It would be helpful to learn more about them if you browse them anonymously using spy applications for your phone.
Best Android spying Apps?
SPY24 is the most comprehensive solution for monitoring Android phones and iOS devices. Clevguard is the most effective tool for phone monitoring apps and the activities of your children. uMobix is the best option for using phone spying apps and tracking your child's activity on social media apps and platforms. eyeZy is the best option for monitoring chat apps and gaining access to contact data, including the WhatsApp number.
Android spying App Location Tracking?
Tracking the location of your Android may be accomplished with the use of spy software. On the other hand, you should avoid doing this at all costs since it may violate your personal space and infringe on your right to privacy.
Therefore, before you download any type of Android hacking program, be sure that you are informed of the ramifications of using it. If you aren't, you may end yourself in serious trouble.
Are older Android versions compatible with Phone spy?
The vast majority of these spy applications for Android are compatible with versions 4.0 and above of the operating system.
Legal android spying apps?
All of the mobile surveillance applications on this list, including SPY24, UMobix, MobileSpy, and the other apps mentioned here, are completely legitimate. Before utilizing them for monitoring purposes, users must first examine the applicable legislation in their respective jurisdictions.
Need phone access?
In order to root the majority of Android smartphones, you will need to have physical access to the device in question. It is possible that you may need to root the Android phones you are monitoring in order to access more sophisticated phone-spying apps and tools.
Does Android spying require multiple apps?
No, it is not required to make use of a number of different applications. Spying on an Android just requires one app, which should be plenty for your requirements.
How long does Android spying take?
It should not take more than five minutes to spy on your target Android phone as long as you do everything correctly and use an excellent Android hidden spy app for an android full program. However, you will need to wait anywhere from one to two hours for the information gathered from the target phone to be posted into the central dashboard of the best hidden spy apps for the android free trial software you have selected.
How to Install Free Spy Apps for Android for SPY24
Here we have given steps to read someone's text messages without installing any software with the SPY24 app:
Step 1) Open your internet browser.
Visit the website www.SPY24.pro.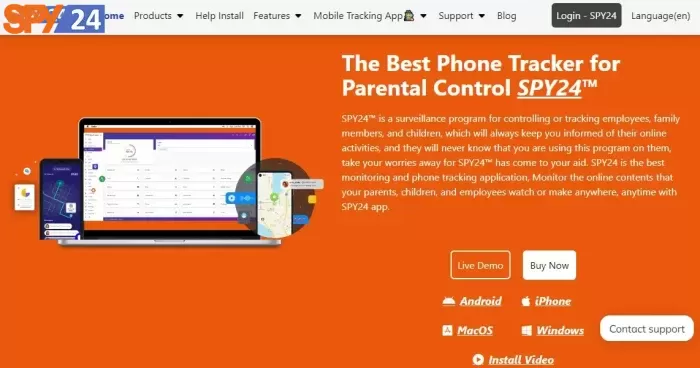 Step 2) log in to your SPY24 account.
Then click the "Sign In" button.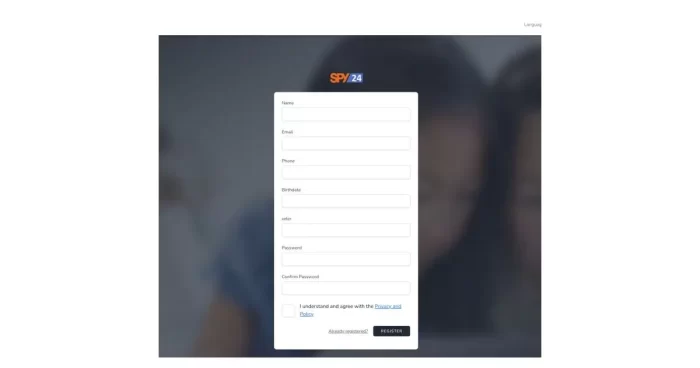 Step 3) Choose your language.
Select English as the language and click on the Confirm button.

Step 4) Set up a supervised device.
Press the Get Started button.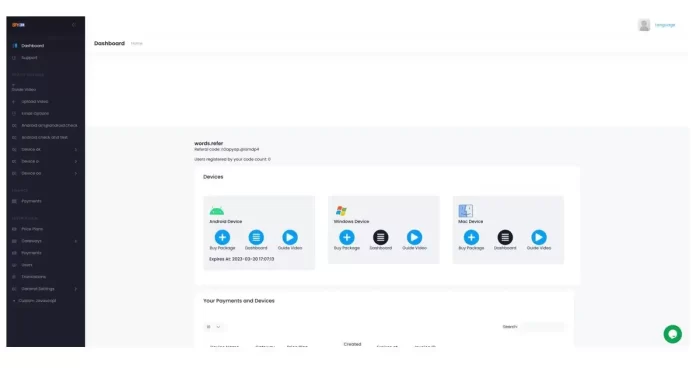 Step 5) Select the type of device you want to monitor.
You will get two options for Android or iOS devices. Here we have selected the Android phone option.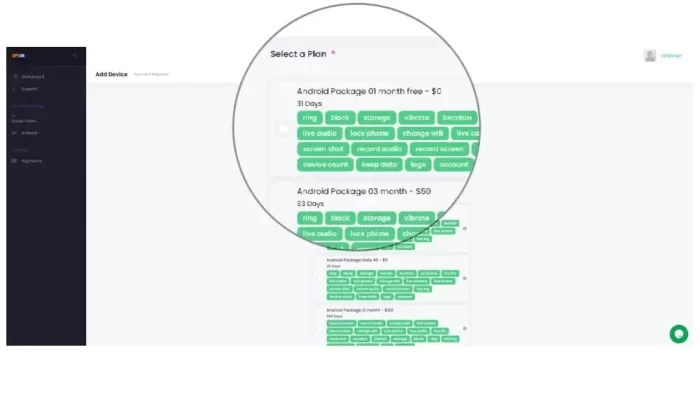 Step 6) Select I have full access to the device
Make sure you have full access to the device you want to spy on. With full access, SPY24 means you need "physical" access to the phone
Select "Yes" and click on the "Continue" button.
Step 7) Select your phone's manufacturer.
Here you will get many options from different device manufacturers like 1 all other manufacturers.
Here we have chosen Samsung. Then press the "Continue" button.
Step 8) Select your Android version.
In the next window, select the Android version. You can find the Android version in the given method.
Step 9) Uncheck the PlayProtect option.
You must disable PlayProtect. On the device, you want to monitor.
Open the Play Store
Next, tap on the three icons in the top left corner of the profile icon in the top right
Locate and click on the Play Protect option
Next, you need to tap on the settings icon in the top right corner
Disable scanning apps with the Play Protect option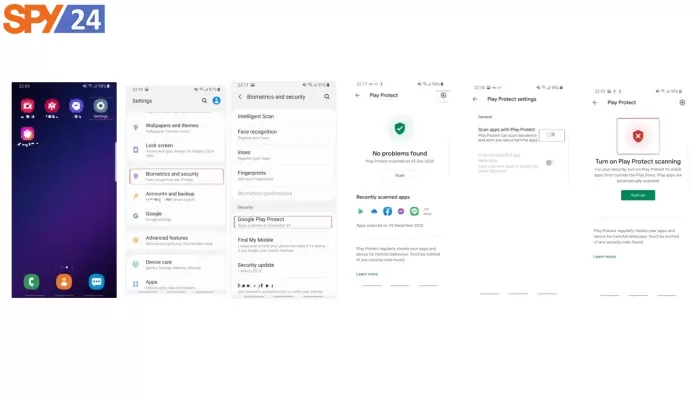 Step 10) Open the browser on your target device.
In the next step, open the mobile browser on your target device.
Draw the Captcha
Click the Download button.
Press OK to ignore the warning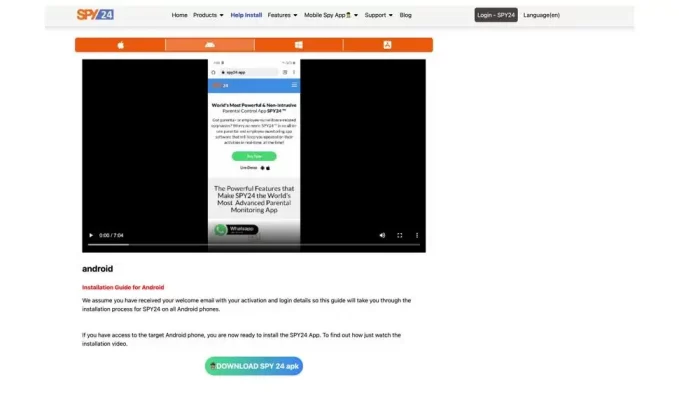 Step 11) ) Once downloaded, open the APK.
Click the Allow from this source option.
Step 12) Configure the SPY24 process.
SPY24 will open. After that, you can continue with the configuration process.

Step 13) SPY24 configuration complete.
Give SPY24 some time (1-2 hours) to record the activity and send it to the server. This synchronization time also depends on the internet speed of the target device.
Step 14) Check history.
You can also check important information like SMS, social media, calls, photos, etc.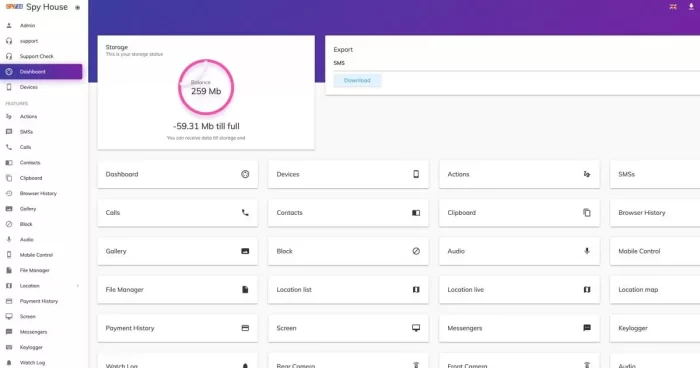 SPY24 Install application free The Most Powerful Hidden Spying App to Monitor Android, IOS Cell Phone & Tablet Device Remotely. Best Android Parental Control App for Kids & Teens Online Safety.
Now take the liberty to monitor Android, and IOS devices with exclusive features better than ever before Monitor all Voice & Text Messages Communication records, Listen to & Watch Surroundings in Real-time Unleash Digital Parenting with Android, IOS Spy App Spy (Surround Listing & Front/Back Camera Bugging) IM's VoIP call recording on Android OS 13 & above With 250+ Surveillance Tools at your fingertips using Android Tracking & Parental Monitoring Software.
At present, the use of surveillance software is not restricted in any way. They are versatile tools that may be used in many different contexts and for many different purposes. 
The safety of children, the prevention of online harassment and sexual abuse, the protection against bullying, and the detection of fraudulent activities are some of the most compelling arguments in favor of utilizing spy applications.
spying apps continue to advance on a daily basis and are now in a state where they are ideal for parents to utilize for the protection and safety of their children. Additionally, malicious software and online crime are becoming more prevalent. As a result, many businesses are considering the use of the best spying apps and applications to safeguard themselves against the theft of sensitive documents and data.
The integration of the digital era into every aspect of our life will undoubtedly hasten the rise in popularity of the applications in question. The applications that have been discussed above are some of the finest spying apps available with a high level of security and safety. We hope you find this article on SPY24 useful! You can also read our other articles such as best monitor apps for IOS free trial.
FAQS
Here are some of the Frequently Asked Questions about the best hidden spy app for android:
Can you recommend an app that would allow users to monitor what their partner is doing on their phone?
According to the evaluation that was just presented, it is possible to test any one of the top phone spying apps with the free one and spying on phone spy apps with the free one that was listed. However, you may have observed that SPY24 is the appropriate instrument for such objectives and that the majority of the time, it is used for exposing deception and cheating.
How can I watch another person's mobile phone without downloading any kind of tracking software?
The modern digital market for phone spy applications offers a respectable number of products boasting extensive feature sets. Obviously, purchasing such surveillance software for your phone will cost you some money. 
However, there are a number of free methods available to track an iOS or Android platform-based device that you want to monitor. Be aware that the possibilities presented by such choices are quite limited, and plan accordingly.
How can I keep track of the activity of other mobile devices without spending any money?
The availability of spy applications for various phone types includes those that may be used for free or come with a free trial period. The manner of using a few spy apps with a free trial or mobile tracker is using the service for a limited time in order to get an understanding of how it functions and to determine whether or not you will use it in the future.