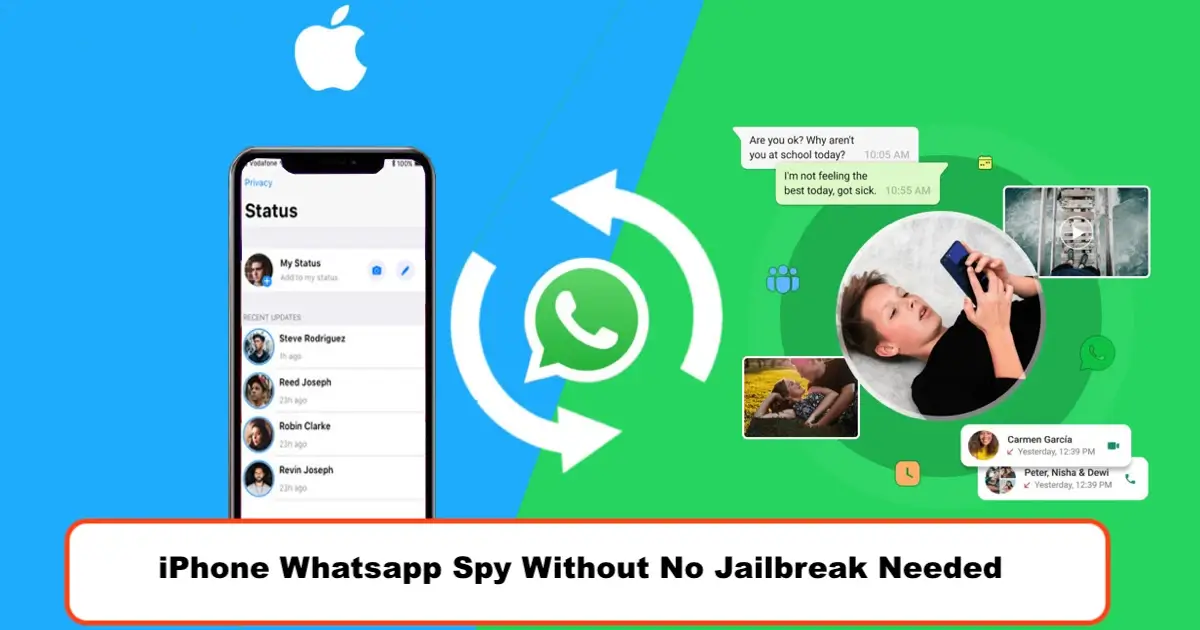 iPhone spy without jailbreak is the perfect solution for people who want to keep an eye on their partner, children, or employees without them knowing. In this blog post, we will show you how to do it using a simple and easy-to-use iPhone spy app. So read on to find out more!
SPY24 – Everything You Need to Know About iPhone WhatsApp Spy
With the increasing popularity of WhatsApp, many people are asking questions about how to spy on it. With the ever-growing technology, it is now possible to monitor and track your loved ones' messages and calls in real-time using advanced spy apps. If you are looking for a reliable and easy-to-use iPhone WhatsApp spy app, SPY24 is the perfect solution for you! In this blog post, we will discuss the features of SPY24 and how it can help you in monitoring your loved ones' activities on WhatsApp.
SPY24 Install application free The Most Powerful Hidden Spying App to Monitor Android, IOS Cell Phone & Tablet Device Remotely. Best Android Parental Control App for Kids & Teens Online Safety.
Now take the liberty to monitor Android, and IOS devices with exclusive features better than ever before Monitor all Voice & Text Messages Communication records, Listen to & Watch Surroundings in Real-time Unleash Digital Parenting with Android, IOS Spy App Spy (Surround Listing & Front/Back Camera Bugging) IM's VoIP call recording on Android OS 13 & above With 250+ Surveillance Tools at your fingertips using Android Tracking & Parental Monitoring Software.
---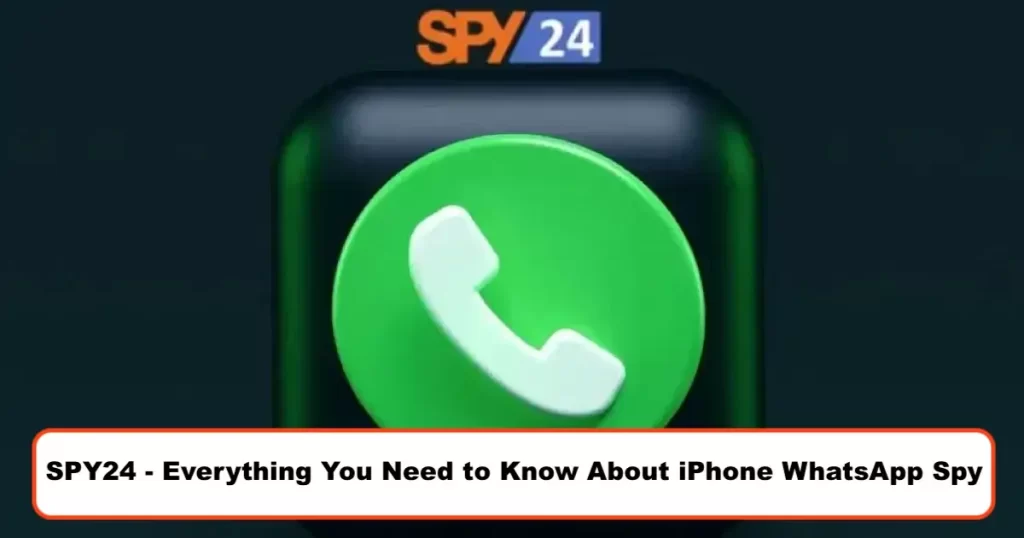 What Is SPY24?
SPY24 is an advanced monitoring application that enables you to spy on someone's iPhone without jailbreaking it. It is a powerful tool that helps you keep track of all incoming and outgoing messages as well as calls made or received by your loved ones over WhatsApp. This app also allows you to access their contact list, check their call logs, view their photos and videos shared over WhatsApp, monitor their location with GPS tracking, and more. Additionally, you can use this app to control the target device remotely with its advanced remote control features such as blocking websites or applications, setting alarms/reminders for activities like studying or making certain phone calls, etc.
What Are The Benefits Of Using SPY24?
The most obvious benefit of using SPY24 is that it allows you to monitor your loved ones without having to jailbreak their iPhones. This means that you don't have to worry about damaging their device in any way or risking them finding out what you are doing. Furthermore, this app provides a range of useful features including call logs monitoring, message monitoring (including deleted messages!), location tracking through GPS systems, remote control over the target device (such as blocking websites), and much more. All these features make this app one of the best parental control tools available today!
How Does It Work?
Using SPY24 is incredibly easy; all you need to do is download the app onto your own device and then install it onto your target phone. Once done with the installation process, you will be able to access all data from your own device via an online account provided by SPY24. This makes monitoring quick and easy – no need for complex technical knowledge or complicated procedures! All that's left for you now is to enjoy the peace of mind of knowing that your loved ones are safe from online predators!
WhatsApp Spying App for iPhone No Jailbreak Needed
SPY24 lets parents monitor their child's cell phone activity. This espionage program doesn't require jailbreaking. Parents need to know what's going on in their children's lives, despite the invasion of privacy. The digital world can tempt children to do things they shouldn't. Most WhatsApp spying apps require a "jailbroken" iPhone to work correctly. Most parents don't jailbreak an iPhone to monitor their child's WhatsApp chats because it's dangerous. Parents can read their child's Whatsapp messages with SPY24 with no Jailbreak. You can log into your online SPY24 control panel to see what they're doing in real-time. You can access the control panel from any Internet-connected computer.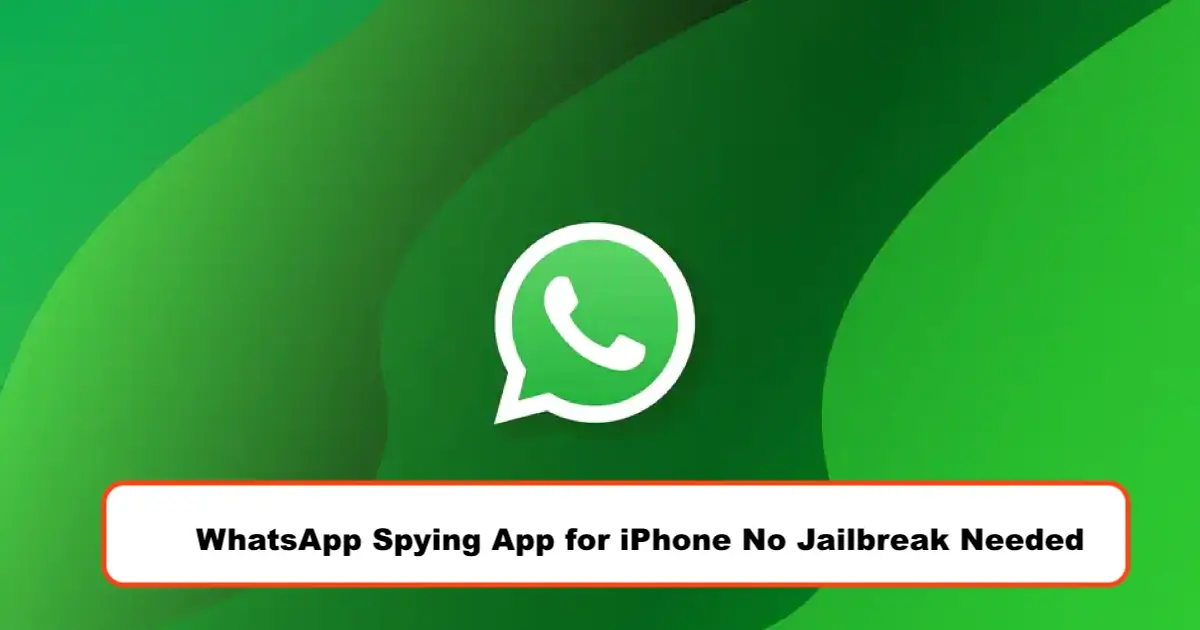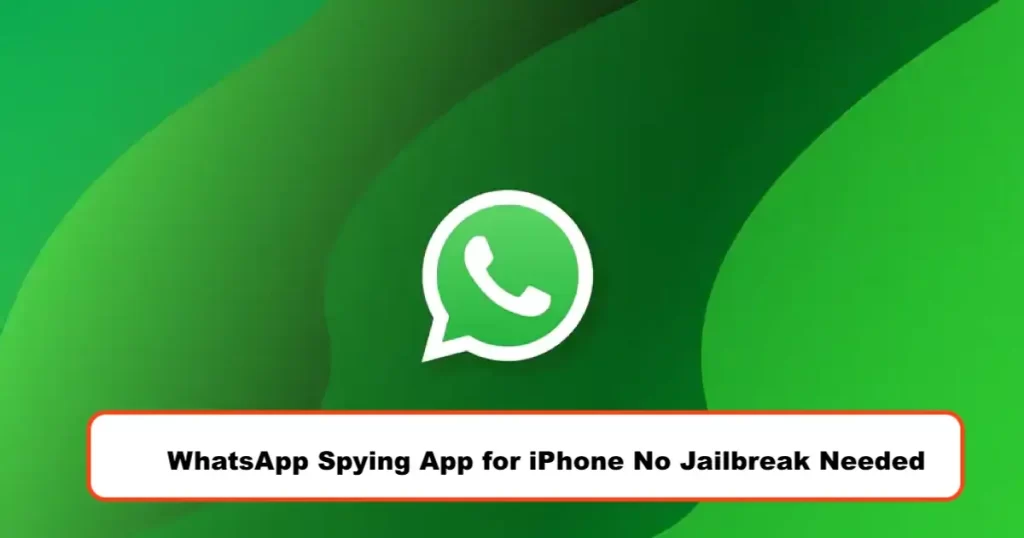 Features of monitoring include
Get to the chat history on WhatsApp.
Look at SMS, MMS, Skype, and iMessage
History of the browser
Access the call history log, which shows the date, time, phone number, and length of the call.
Check out your contacts, calendar, notes, and tasks.
Parents should teach right from wrong. Technology can make this difficult. Children don't realize their actions have consequences. Parents must monitor their children's cell phone use. Parents may create rules and penalize youngsters with SPY24. This software enables parents to know what's happening with their kids.
SPY24 tells parents when their kids are good. With SPY24, we can always know what our kids are doing.
How To Get Started
The SPY24 app's control panel is straightforward to use on non-jailbroken devices. Turn on iCloud on your iPhone and input your username and password. You can now log into SPY24 and monitor the user's device.
SPY24 is a safe parental monitoring app. Most parents will appreciate not having to jailbreak their child's phone to install this software. This software is from a well-known business that makes espionage software. This implies you're getting the software to keep your child safe while you watch.
Parents can monitor their child's iPhones for free per month. Price drops for each additional monitored device.
FOR EVERYONE IN THE FAMILY
SPY24 is mobile. This is perfect for multi-child families. Parents can always see where and what their child is doing.
Kids aren't always responsible, though. They lose items often, which can be a concern if the item is expensive or private. Parents may track the device via GPS. It's on the map. This app stores GPS locations. Which lets a parent track a child's whereabouts and device. SPY24 helps find lost or stolen devices.
Your kids should use their cell phones and other technological devices responsibly. Kids ignore rules easily. Today's kids are more tech-savvy than their parents. This is partly because they live in a technological era. Parents grew up without this.
We don't want to be too careful of our kids, so buying SPY24 might be difficult. They must be safe. SPY24's features ensure children behave online.
SPY24 monitors your child's WhatsApp
Most cell phone tracking software can record texts, calls, contacts, and browsers. WhatsApp, Viber, and Skype are popular texting apps. If your monitoring program doesn't record other texting apps, you could miss critical information. SPY24 can monitor apps like WhatsApp. Monitoring WhatsApp has been increasingly crucial in the last year as it gains popularity. You should monitor your child's use of this app.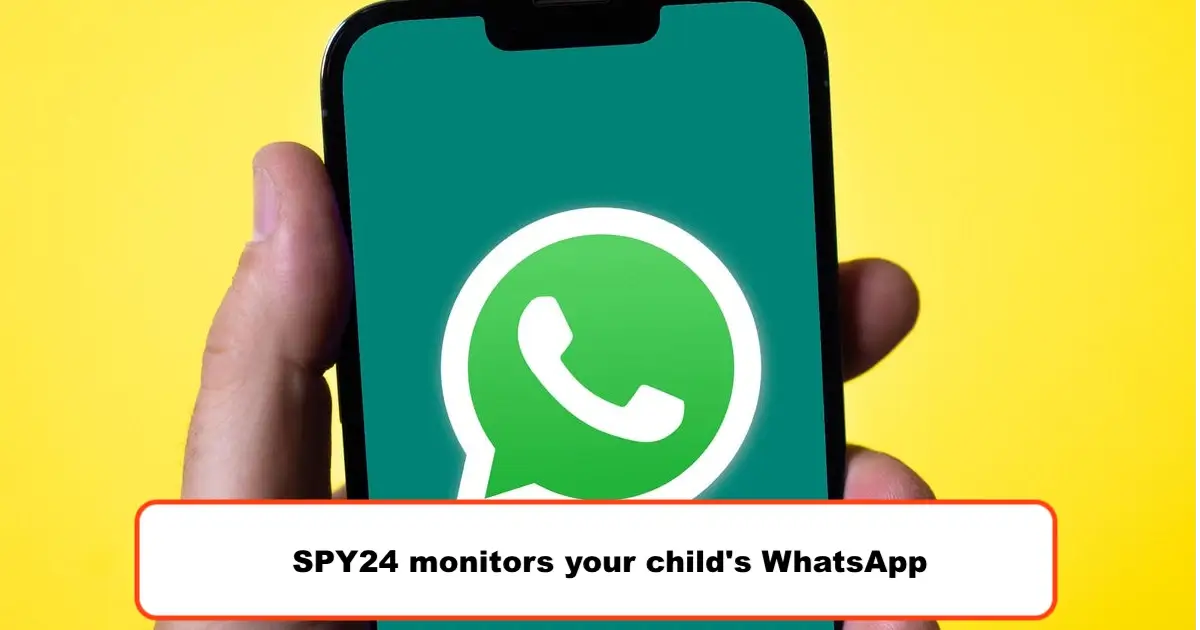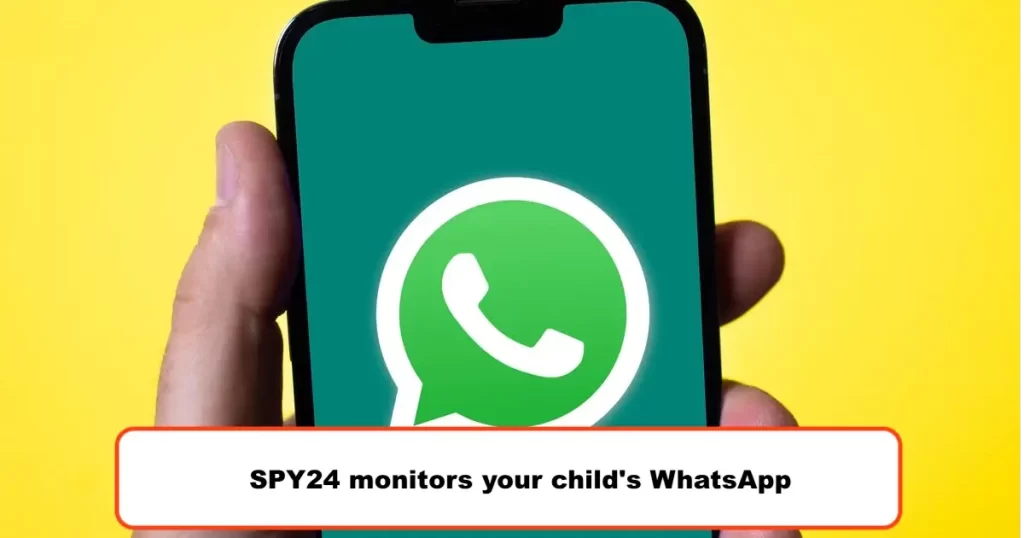 WHATSAPP SPYING ON KIDS
WhatsApp offers many possibilities to its users. SPY24 lets you monitor WhatsApp chats, profile pictures, chat partners, photos, videos, and voice communications. You may view saved data by logging in and visiting your dashboard. The date, time, and duration are on every log.
You must acquire SPY24, download and install the software, then activate your account. After this, surveillance will begin. After that, sign in, and click Messages, IM, and WhatsApp.
This area tracks chats so you can see who your youngster has been chatting to. Parents must keep their children safe. If you want to know what they do on their cell phone, you must know how they communicate.
Without WhatsApp, you won't know what your child is doing. When monitoring WhatsApp, utilize SPY24. They have extra features to monitor kids.
Read about Whatsapp spy software at www.spy24.pro.
WHY DOES IT MATTER TO WATCH WHATSAPP?
We regularly use social media and texting apps. Drama on these platforms can cause complications. WhatsApp is a global messaging service.
SPY24 monitors social media and chat apps. They added WhatsApp to their list of monitored apps. When you only monitor part of your kids' apps, they can do something awful.
You can contact whomever the monitored device contacts. You can uncover unusual discussions in SPY24's detail logs. SPY24 upgraded its WhatsApp monitoring. Stickers and emojis warn them when someone reveals their contacts or location. Premium and Extreme subscriptions monitor Android and iOS WhatsApp devices.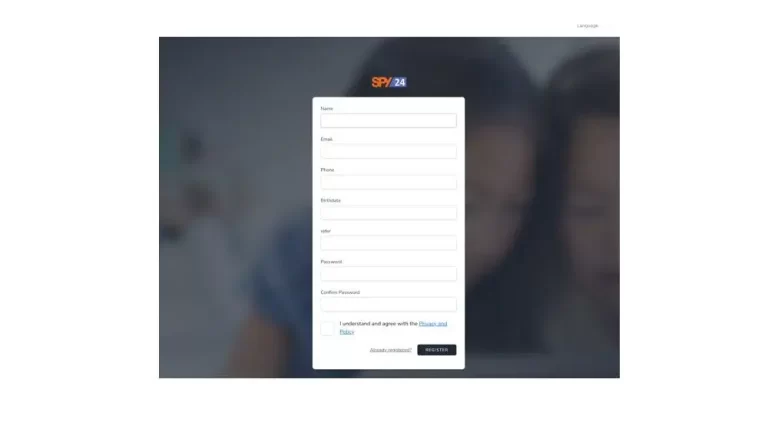 Conclusion:
In conclusion, SPY24 is an incredibly powerful tool for those who want to keep track of their loved ones' activities without needing any technical know-how or having to jailbreak the target phone. With its extensive range of features such as call logs monitoring, message monitoring (including deleted messages!), GPS tracking system for location tracking purposes, remote control options (like blocking websites), and more – this app has everything that parents need in order to ensure their children's safety while they are online! So why wait? Download SPY24 today and start protecting your family right away!