In recent years, WhatsApp has gained popularity across the globe. WhatsApp has around 2000 million active monthly users, according to Statista. Its position as the most popular app for a quick chat is undeniable. One of the main reasons for its outstanding popularity is its numerous advantages. WhatsApp is incredibly easy to use and has a wide range of features, such as end-to-end encryption for enhanced security, the ability to make group calls, and even the ability to make payments. Furthermore, it is free and available on multiple platforms, making it a convenient app. 
Users may be at risk of other malicious features that accompany the rise of this platform. Therefore, it is important to be aware of the potential risks and take the necessary precautions to protect yourself while using the app. As a result of these malicious uses, monitoring WhatsApp chats and activities is a good idea. Additionally, it is important to keep up to date with new security measures that are being released to protect users from malicious activity on the platform.
How to setup WhatsApp on Child Device:
Go to the Google Play Store or Apple App Store to download WhatsApp.
You can now open WhatsApp. You can identify it by the white phone icon on a green background.
You will be prompted to tap OK.
Then tap Agree and Continue.
You will need to enter your phone number.
Click the Done button.
You can open the Messages application on your phone.
You need to tap the WhatsApp message to confirm that it's you.
The WhatsApp account has now been set up.
Let's take a look at how to introduce WhatsApp to your child, what to look out for, and how to monitor their WhatsApp accounts.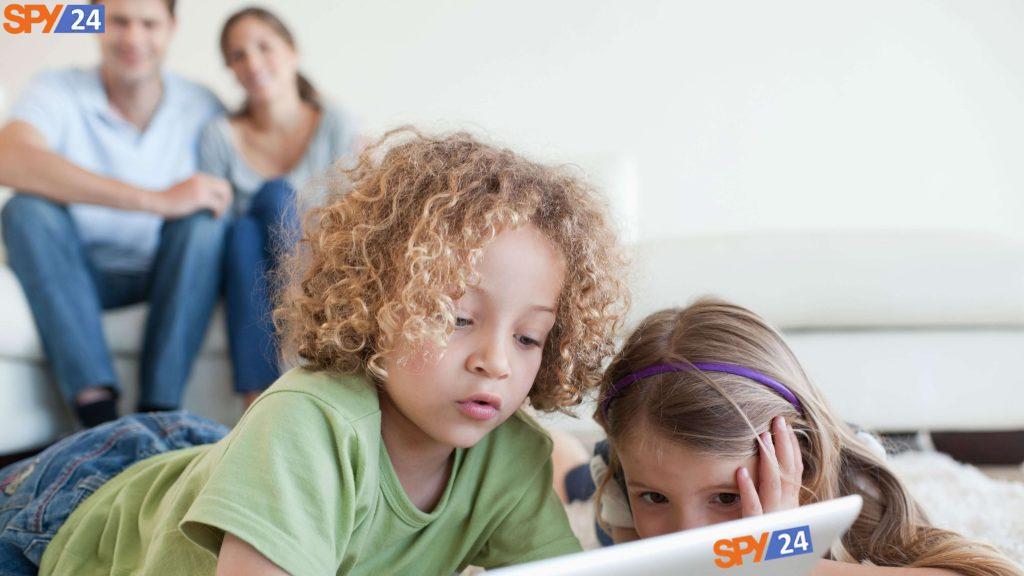 Best Practices & What To Look Out For:
Your child and you should review WhatsApp profile settings together and pick a picture they both like. After that, you need to go to Account & Privacy. It is of the utmost importance that the privacy settings of your child are set to "My Contacts". In this case, you can choose from three options: "Everyone", "My Contacts", and "Nobody".
Set up a WhatsApp group for the family. The group will become the family's private online social network. Communicate with family members by sharing pictures, and videos, and making plans. It is a great way to practice the skills necessary before venturing into the world of social media online.
Writing Etiquette: Does your child adhere to your standards of writing language and style?
Could you see anything that could be considered bullying, such as bad words being used? You may want to discuss it with your child if that is the case. When it comes to serious bullying, you should contact your school's principal or the school's police officer. It is remarkable how well schools are equipped to handle these problems.
It is easy for fake news and hoaxes to spread through private groups like wildfire. Educate your child about the difference between true and false news, what to get excited about, and what not to repeat.  Talk about your position on chain letters as well, as they will circulate as well.
Ensure that your child's WhatsApp account is protected.  Anyone can access the phone if it is unlocked; if they do, they can impersonate your child, leading to accusations that your child sent inappropriate content, bullied, or used foul language.
One in four teens admits to sexting, a huge topic. Discuss your house rules regarding sexting with your child after you learn more about sexting.
On the internet, there are ways to keep your child safe (Use SPIN Safe Browser) by blocking pornographic websites and making Google Searches safer. However, in the realm of WhatsApp, there are no filters WhatSoEver (pun intended), so make sure you discuss what to do when your child receives a pornographic image or video.
A stranger will not be able to find your child's WhatsApp account automatically, since you set the Privacy to "My Contacts," so anyone will not be able to find their account. Therefore, a stranger will need to be added to your child's Contacts. A social engineering approach will be required. Ensure your child does not have any Anonymous Chat Apps installed, and if the child has an Android device, use Boomerang to approve new apps.
To ensure your child has a great night's sleep, ensure WhatsApp is blocked before bedtime and allowed again after breakfast. Make use of Boomerang Parental Control to set your child's bedtime schedule. The device will become "bricked" during that time.
Graduation! When the time comes, take off the training wheels and stop monitoring your child's WhatsApp account. Having a 'graduation' process is important to keep in mind. Consider the dangers of helicopter parenting. Bringing your child up to be a good digital citizen is our role as parents.
Why Should You Monitor WhatsApp Activity?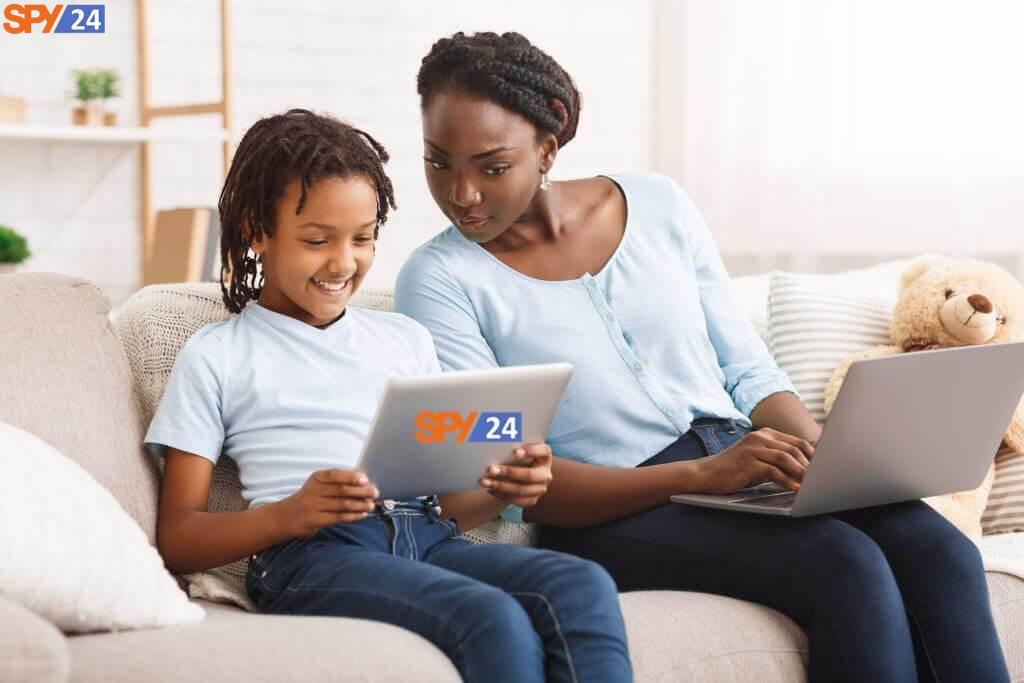 There are reasons you as a parent may want to monitor your child's WhatsApp. Let's check the most one:
Inappropriate content:
Content and news can be shared on WhatsApp without restriction. Users, especially kids, are exposed to inappropriate content through this method. Information can spread quickly due to its popularity as a chat app.
Exposure to strangers:
It is not uncommon for WhatsApp users to have harmful intentions due to a large number of people using the app. There are some strangers on the platform who share inappropriate content with other users.
Cyberbullying:
Monitoring WhatsApp activity is also necessary to prevent digital bullying. Group chats can also be used by strangers to bully users, in addition to being bullied by friends. There are many forms of bullying, such as rumors, mean comments, and video trends.
Privacy:
There are many privacy features and high levels of security that WhatsApp provides for its users. There are, however, multiple views in every chat room. Snapshots and screenshots can be taken from any other platform and shared across platforms.
Scams:
Any typical scam can be perpetrated on WhatsApp users. In most cases, group chats are used as a means of establishing contact with strangers. A variety of fraud techniques are used to target individuals, including spyware, money requests, catfishing, phishing, and phony job offers.
SPY24 app: monitor WhatsApp for Free
With SPY24, you can remotely monitor WhatsApp messages, calls, and multimedia sent and received on the target phone or tablet. Instantly check the names and numbers of senders and other details like time and date stamps. SPY24 is the best WhatsApp spy app that you can trust; all you need is a download on the target device to start spying on WhatsApp logs. View WhatsApp call logs. Read all chat threads. View all pictures with WhatsApp photo tagging.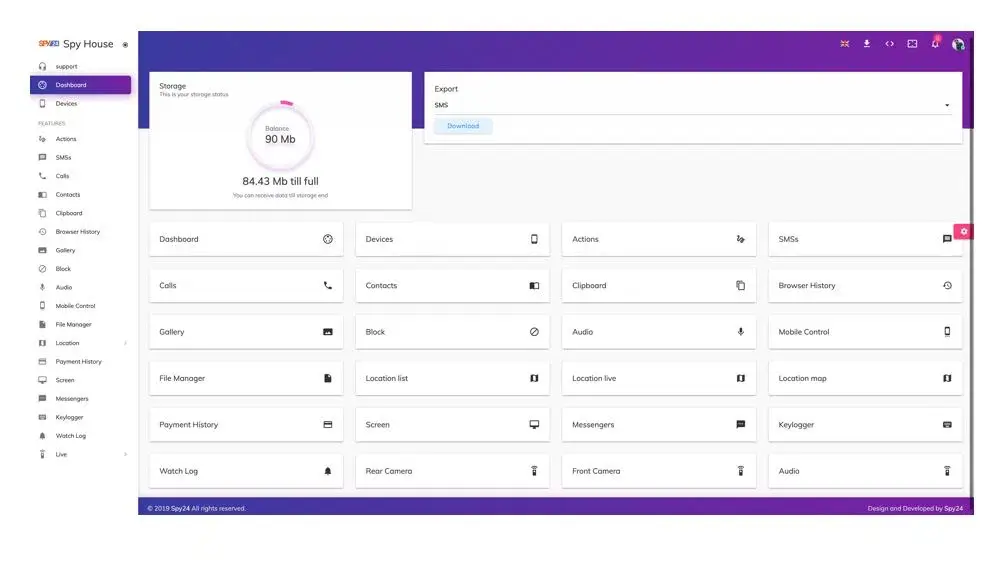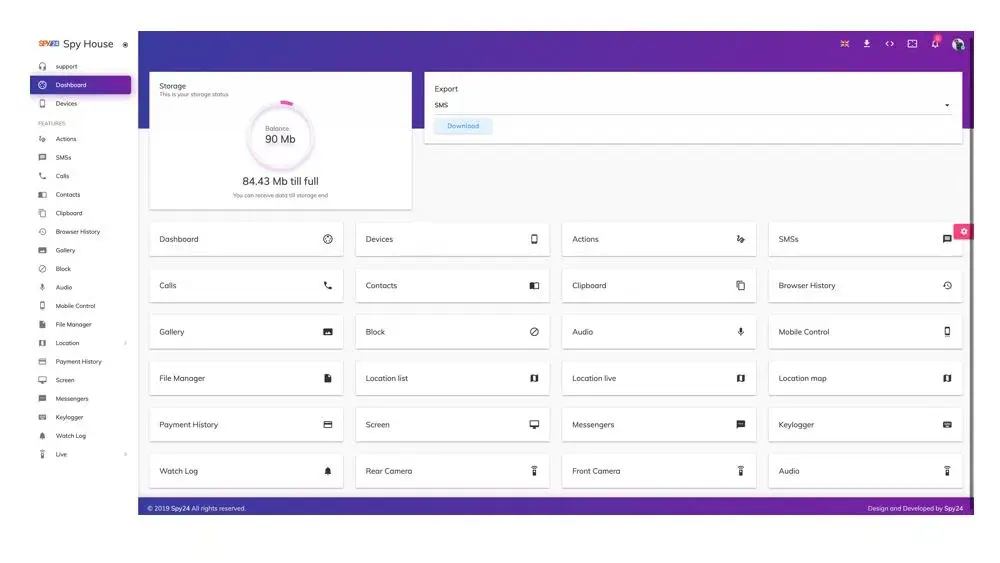 View time and date stamps. Track and Monitor WhatsApp Messenger for Covert Cross-Platform Communication Over the course of its history, WhatsApp has amassed an astounding one billion or more users in every region of the world. If a member of your staff, your children, or your spouse has a smartphone that runs Android or iPhone, then it is highly likely that they use the instant messaging service WhatsApp.
It enables the user to not only send text messages and multimedia files but also to engage in other activities such as making phone calls. If you are considering spying on social apps in order to listen in on chats and conversations, then you need to figure out how to get around the authentication requirements of the instant messaging app. Behave like a magician by installing and getting the SPY24 app tracker to spy on WhatsApp on the device you want to monitor, whether it's an Android or an iPhone.
How to Monitor WhatsApp on iPhone
It is important to remember that not many WhatsApp spy apps work without jailbreaking iOS devices if you wish to spy on WhatsApp messages on an iPhone. Consequently, your WhatsApp conversation spy app will only work on jailbroken iPhones or iPads. In addition, not all such apps will be compatible with the latest jailbreak versions after that.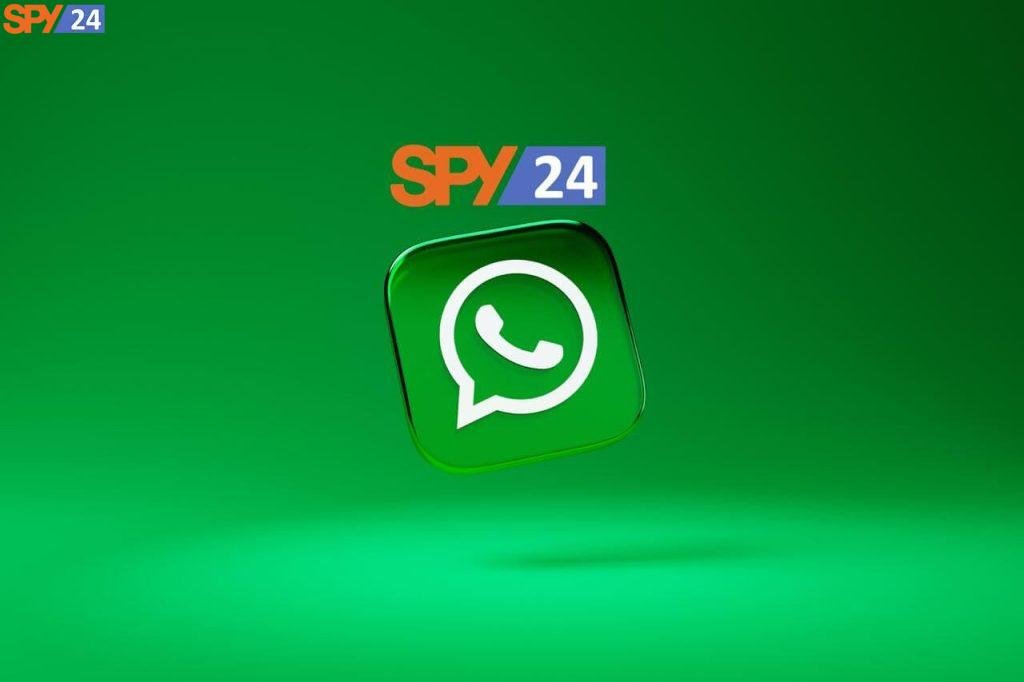 When you use SPY24, you don't have to worry about that. iOS users do not need to jailbreak their devices in order to use SPY24 WhatsApp spy software.
Benefits of WhatsApp Monitoring
For these reasons, you might want to reconsider monitoring WhatsApp if you are unsure whether it's the right idea.
Content that is harmful can be protected from younger users.
It is possible for you to help someone break their WhatsApp subscription.
There are a number of benefits to the monitoring of WhatsApp, one of which is reducing the risk of sexual exploitation of kids.
By doing this, you will be able to identify scams more easily.
It is imperative that strangers do not take advantage of people by taking advantage of them.
Parenting Tips for WhatsApp Safety
Parents can take a few steps to ensure their kids stay safe on WhatsApp. These tips will help you get the most out of WhatsApp.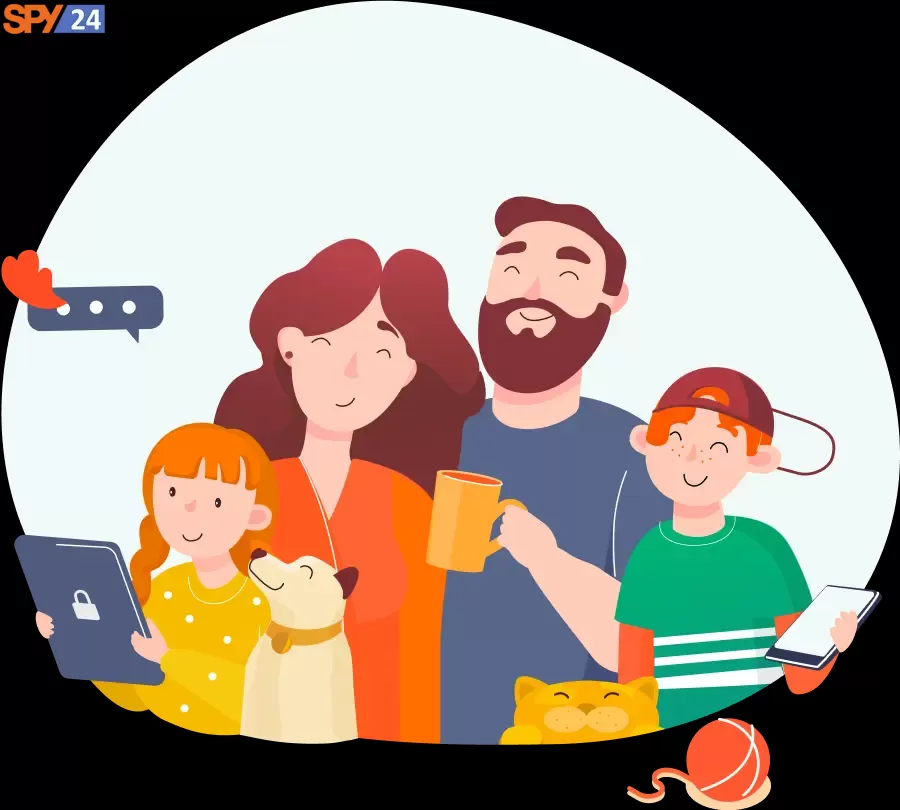 Control the Information Sharing on WhatsApp
Your kid can share information on WhatsApp under your control. WhatsApp automatically shares the last seen, online status, profile picture, and status, for example, with every other user. If you want to limit the amount of information people have about your child, you can disable these features on your kids' WhatsApp accounts.
Restrict Contacts
You can restrict who sees your WhatsApp messages without turning off some features. Every person on WhatsApp can be categorized into three categories. As a result, your child has the option of sharing their details with Everyone, My contacts, and Nobody. The idea of restricting the visibility of details to My contacts is a good one.
Be Aware of a Location-sharing Feature
Keeping track of their child's location on WhatsApp is an important responsibility for parents. The location of where a video or image was taken or created will be displayed on a map if the setting is enabled.
Schedule WhatsApp Usage
In order to restrict strangers from accessing a child's WhatsApp account, parents can use an app lock. It is possible for you to regulate your child's use of the password if you choose to give them access to it.
How to Know If Someone Monitors your WhatsApp
Through WhatsApp Web, you can find out if someone is monitoring your WhatsApp. You can view a history of all the devices and sessions you have open. Using this list, you will be able to see which devices are connected to your WhatsApp account. Unknown devices may be monitoring your WhatsApp if you see a notification saying "This phone could not be verified." If you see this notification, it means that your WhatsApp account is being accessed from a device that is not registered with your account. This means that someone else is accessing your account without your knowledge, which could indicate that your WhatsApp is being monitored. To protect yourself, take the necessary measures to ensure that your WhatsApp account is secure and to keep any unknown devices from having access to it.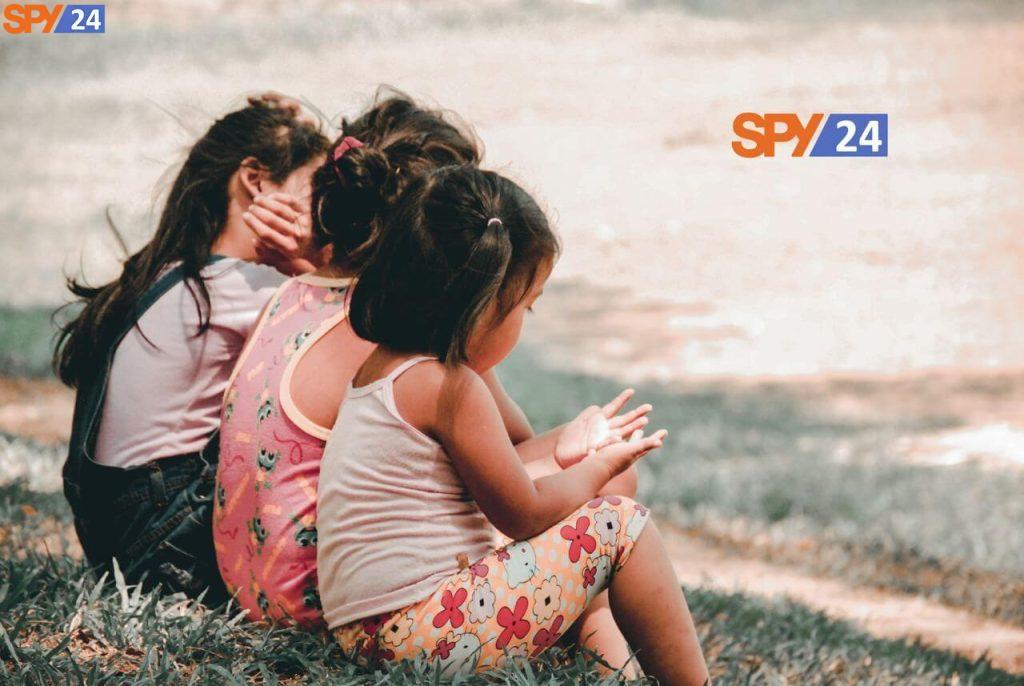 In Case You Missed It
There is no doubt that WhatsApp is one of the most talked-about apps on the market. The disadvantage is, however, that it has as many benefits as it does dangers. Many of these dangers are unknown to the groups most vulnerable to them. Therefore, it is highly recommended that WhatsApp chats and activities be monitored.
With SPY24 WhatsApp Monitor, you will be able to monitor your children's activities on their Android phones. In the same way, you can use it also on your iOS device. Parents can keep their kids safe online by using WhatsApp's privacy features along with third-party apps.
SPY24 Install application free The Most Powerful Hidden Spying App to Monitor Android, IOS Cell Phone & Tablet Device Remotely. Best Android Parental Control App for Kids & Teens Online Safety.
Now take the liberty to monitor Android, and IOS devices with exclusive features better than ever before Monitor all Voice & Text Messages Communication records, Listen to & Watch Surroundings in Real-time Unleash Digital Parenting with Android, IOS Spy App Spy (Surround Listing & Front/Back Camera Bugging) IM's VoIP call recording on Android OS 13 & above With 250+ Surveillance Tools at your fingertips using Android Tracking & Parental Monitoring Software.