Hacking Apps
iCloud is A Strategy for the Next Decade – Best Hacking iCloud Tools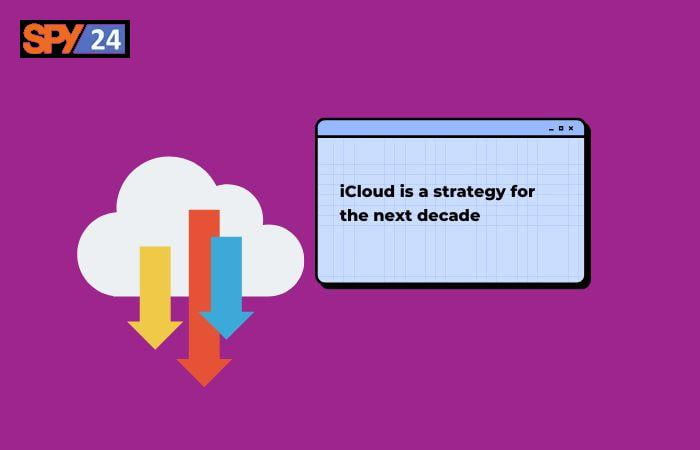 iPhones and other iOS devices are continuously in trend since of the amazing features that they boast and the exceedingly progressed security system. The Touch ID and Face ID act as helpful layers and offer assistance to users guaranteeing that their information is continuously ensured. But when it comes to an iCloud account, there are diverse ways in which you'll effectively hack iCloud account and password.
Do you need to hack iCloud information and seek out demonstrated ways to crack iCloud passwords? If yes, at that point your search closes here! This guide has included different ways to assist you to break the iCloud password in just a couple of minutes. Read on and discover faultless fixes to your problem.
What is an iCloud tool?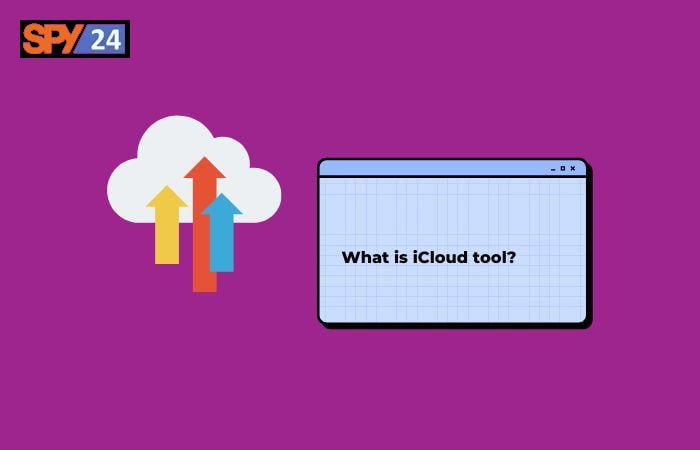 iCloud isn't a solitary thing, but rather a suite of services: mail, calendar sync, password sync, record capacity, and more, all available from and synced between any of your Apple devices signed in to the same iCloud account. With iCloud Photo Library and iCloud Music Library, you'll be able to sync your photo and music collections between devices, even though these final two generally require a fee.
Also Read: How to know if your phone is hacked
Can iCloud be hacked?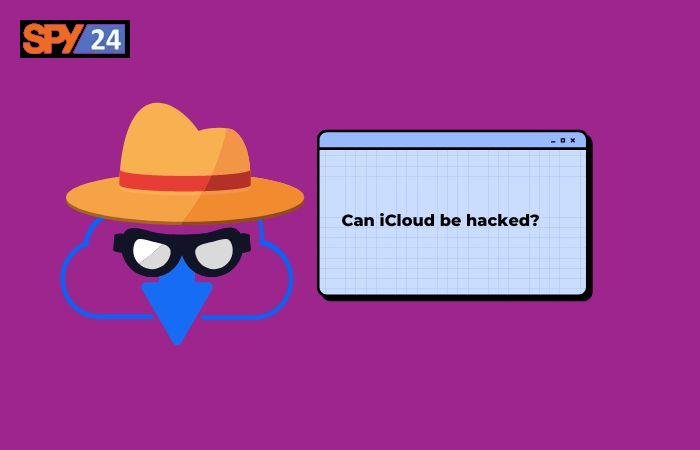 Hack iCloud, the act of taking important information through a target's iCloud account, gained favor in 2014 following a spate of high-profile celebrity hacks. Around this time, spyware suppliers began making modern products that would collect information from iCloud since it has fewer specialized obstacles for their clients to overcome, compared to alternative spy apps that require the user to Jailbreak the target's device.
This sort of hack iCloud is ordinarily promoted as 'No-Jailbreak' spyware and works like this:
The hacker buys a license for the spyware, for as small as $20.
The hacker needs the victim's Apple ID and password, which they enter on the spyware provider's site.
The spyware firm will then utilize the given details to login into the victim's account and download information from the backup of their iPhone/iPad kept in iCloud. This will provide them access to everything on the phone at the time of the backup, including messages, browsing history, social media app information, and conversations.
This information is at that point processed and made accessible to the hacker through an easy-to-use web entry, which is upgraded each time the victim's phone backs up to iCloud.
In an exertion to combat breached iCloud accounts, Apple has made a few security advancements to their administrations over a long time, which has assisted to make iCloud more secure.
 First, two-factor verification (2FA) for Apple IDs was presented and over time this has ended up being the default setting for Apple IDs. With that empowered, in case a hacker knows the victim's Apple ID and password, it's not sufficient for them to hack the iCloud account. They would moreover need the special six-digit code that's sent to the victim's phone to authorize the connection to iCloud.
Secondly, Apple has more newly put in place limitations relating to iCloud. This makes it much more troublesome for outside administrations such as spyware to recover backup information from iCloud, whether the account has two-factor verification or not.
How to Hack Someone's iCloud without Password?
If you are not the owner of an iCloud account and you wanted to hack iCloud, at that point, you'll be able effectively to break iCloud password and log into your iCloud account with Security Questions. Relying on Security Questions is one of the most excellent strategies that will assist you in case you want to hack your iCloud account. Here's how it works:
Step 1. Open your browser and explore the iforgotapple website.
Step 2. Here, you've got to enter the iCloud account and press the Enter key to move on.
Step 3. Then, tap on Forgotten your Apple ID or password and go to the Security Questions page.
Step 4. Here, you ought to reply to the security questions. In case you're hacking somebody else's iCloud account, you must know their birth date, the city where parents met, childhood nickname, pet, work, and much more.
Finally, after replying to the Security Questions, you'll easily gain access to the iCloud account. Moreover, you'll be able to select to reset the iCloud password and do other operations.
How to hack iCloud without security questions?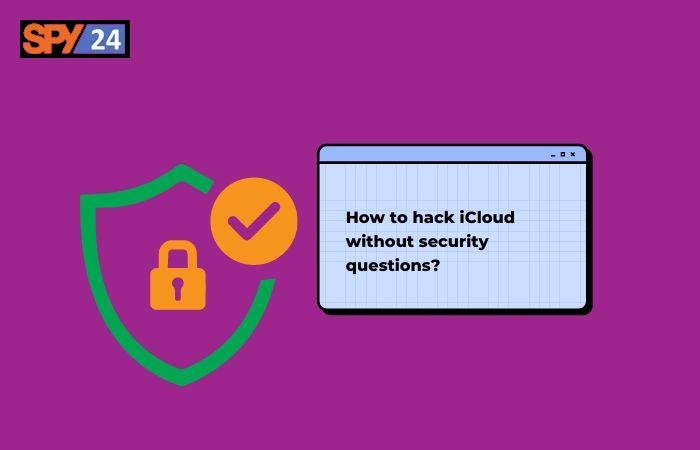 Answering 'security questions' is one of the foremost popular ways to hack iCloud to get someone's iCloud ID and password. In any case, as portrayed within the final segment, you wish to know 3 things – the Apple ID e-mail address, their date of birth, and the answers to the security questions such as the city where his parents met, childhood nickname, pet, work, and much more data related to security questions. In other words, if you have got all of this data, you'll be able effortlessly to hack iCloud and reset your iCloud password, after which, you'll access your iCloud account as you want.
However, what if you fail to secure this data? You'll open Apple ID without security questions. Here, AnyUnlock – iPhone Password Unlocker can deliver you a hand. As one of the foremost prevalent iCloud password crackers in 2022, you'll be able effortlessly to open someone's iCloud without password or security questions with the assistance of AnyUnlock.
Step 1. Free install AnyUnlock on your computer and go to the Unlock Apple ID mode.
Step 2. Connect the iPhone to the computer and hit Unlock Now to start the procedure.
Step 3. Hold up for some minutes and you'll see Apple ID removed successfully.
If your Discover My iPhone is turned on or if you're running iOS 11.4 and over, you will take other steps to unlock iCloud connecting to your device. In this case, you'll observe the video tutorial underneath or allude to point-by-point steps to unlock iCloud account on your own.
Also Read: Hack WiFi password without any app
How to Hack Someone's iCloud Account with Activation Lock?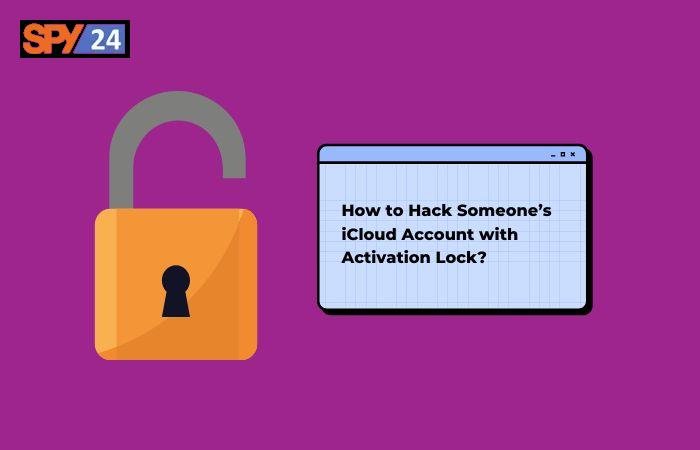 As how to crack the iCloud password with Activation Lock is one of the foremost searched inquiries of iOS users, we are here with an arrangement. iCloud Activation Lock is a feature beneath the Discover My iPhone option that's planned to anticipate the iOS device from being utilized in case it is ever stolen or lost. So, in case you want to crack iCloud password with Activation Lock or in case you look to get somebody's iCloud ID, at that point AnyUnlock – iCloud Activation Unlock will assist you. This astonishing unlocker device works flawlessly when it comes to bypassing the iCloud Activation Lock and getting an iCloud e-mail address.
With just a couple of clicks, you'll immaculately bypass the iCloud Activation lock and get total access to the iCloud account right away. The finest thing about this top-notch unlocking tool is that you simply will be able to crack the iCloud Activation Lock without requiring any Apple ID or password.
Step 1. Install and run AnyUnlock – iCloud Activation Unlock on your PC and select Bypass iCloud Activation Lock mode.
Step 2. Connect your iOS device to the PC through a USB cable and hit the Begin Now button.
Step 3. At that point, you'll Jailbreak your iOS device by clicking on the Jailbreak Now button.
Step 4. Once your iOS device has been jailbroken, it'll automatically prepare for the following step. Here, affirm your device data with the iOS form, Device Show, ECID, etc., and last, tap on the Bypass Now button.
Step 5. In just a few minutes, AnyUnlock – iCloud activation unlocker will bypass the Activation Lock consequently. Ensure not to disconnect your device until it restarts.
How to Prevent iCloud Account and Password from Being Hacked?
As you have detected that cracking the iCloud password or Activation Lock does not take much exertion or time, so you must be mindful of a few supportive tips that seem to prevent your iCloud password from being cracked.
So, in this portion, we'll instruct you on a few of the essential however useful tips that you must know about in case you need to ensure your iCloud account and password.
Tip 1. Utilize Strong and Special Passwords
The first thing you ought to do to secure your account is to utilize a strong password that's difficult to break. Continuously make sure not to utilize common public knowledge things like your birthday or house number as your password as they are for the most part simple to break. So, in case you need to create a password that's difficult to break, at that point utilize a combination of numbers, letter sets, and uncommon characters. This will make it much harder to break by simply guessing.
Create an Apple ID password as strong as possible, and if you discover it difficult to keep in mind then utilize those password supervisor apps to store it. The password manager is a safe way to store and get all the vital passwords in one place.
Tip 2. Two-Factor Authentication
Use two-factor authentication to ensure your iCloud account is comparable to Google's two-step verification. This feature informs you each time when somebody tries to log into your iCloud account, especially from a PC or phone that's not secure. In case the hacker tries to hack iCloud, they will require you to supply the code that's sent to your number. In this way, if somebody tries to crack your password, they will not be able to log into your account as they will not have the code.
Step 1: Empower Two-Factor Authentication
For iOS 10.3 or Later:
Go to the Settings app on your phone.
Click on your Name.
Go to Password & Security.
Tap on Turn on Two-Factor Authentication.
Continue and if inquired at that point reply to the Apple ID security questions to total set up.
For iOS 10.2 or Earlier:
Open Settings
Find and go to iCloud.
Choose the Apple ID.
click Password & Security.
Click on Turn on Two-Factor Authentication.
Tap Continue
Step 2: Add a Trusted Phone Number
After turning on Two-Factor Verification, you've got to add the trusted phone number where Apple will send you a confirmation code when your Apple ID is gotten to on new or unknown devices.
Without entering the confirmation code, no one can get to the Apple ID. Enter the contact number on which you'd like to get the confirmation code and select between Messages and Phone Calls.
Tip 3. Turn iCloud Syncing OFF
You ought to never keep on the iCloud syncing feature on your iOS device at all times. The reason behind this is that it can offer assistance to the individual who is attempting to break your password. When left ON, anybody can effortlessly get to numerous sorts of information through iCloud. So, to avoid your iCloud password from being broken, turn off the iCloud Syncing feature on your iOS device.
Tip 4. Add Security Questions
The security questions play a major part in securing the iCloud account since it is all about you, it can be anything around your individual life or you can add the questions as well as the answers to them which are only comprehended to you.
If you don't see an option to add Security Questions, it could be because the Apple ID has two-factor authentication enabled.
On your PC, open the Apple ID by entering the Apple ID and Password.
Find the Security area and press Edit.
Now see the Security Questions.
If you haven't included the Security Questions, at that point press on Add Questions and add them.
Alternatively, for the users who already added the Security Questions, then there's a choice to Alter the Security Questions too.
Tip 5. Sign Out of Apple ID when Not in Use
It's a widespread rule that in case we are not utilizing the Apple ID then we better sign out, moreover when your iPhone is connected to the Open Network or Untrusted Network, then ensure to avoid utilizing the iCloud ID, because it can be hacked or information may be lost or stolen.
List of The Best iCloud Bypass Tools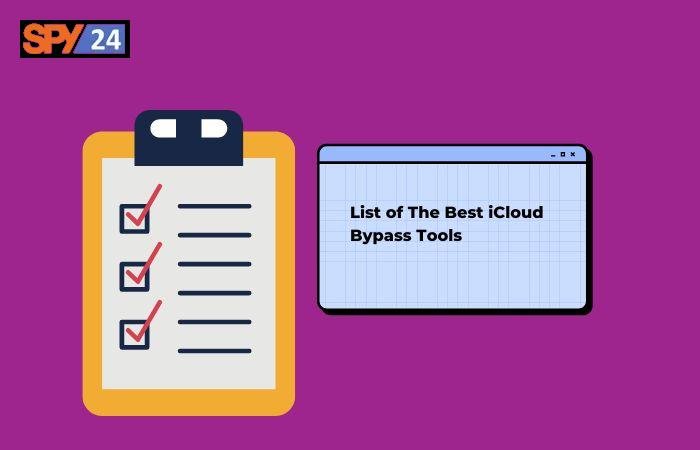 Apple iCloud is a web cloud storage service constructed into every Apple device. You can log into the online account by entering your user ID and password. In case you happen to forget your iCloud password, your phone would be locked.
Luckily, you'll use an iCloud activation lock removal to urge access to your phone. Here we have checked on the most excellent apps to remove the iCloud lock. We have checked on both free and paid iPhone activation lock removal apps so that you can choose the best one that meets your needs. All of these tools are special and easy to use. So, why use an alternative app? Because all these apps have unique features and you must choose the one that perfectly meets your needs.
Here is the list of well-known iCloud activation lock removal tools:
iRemove – ByPass iCloud Activation Lock Screen Tool
Best for bypassing the lock screen on iCloud-locked Mac, iPad, and iPhone and temporary unlock passcode disabled devices.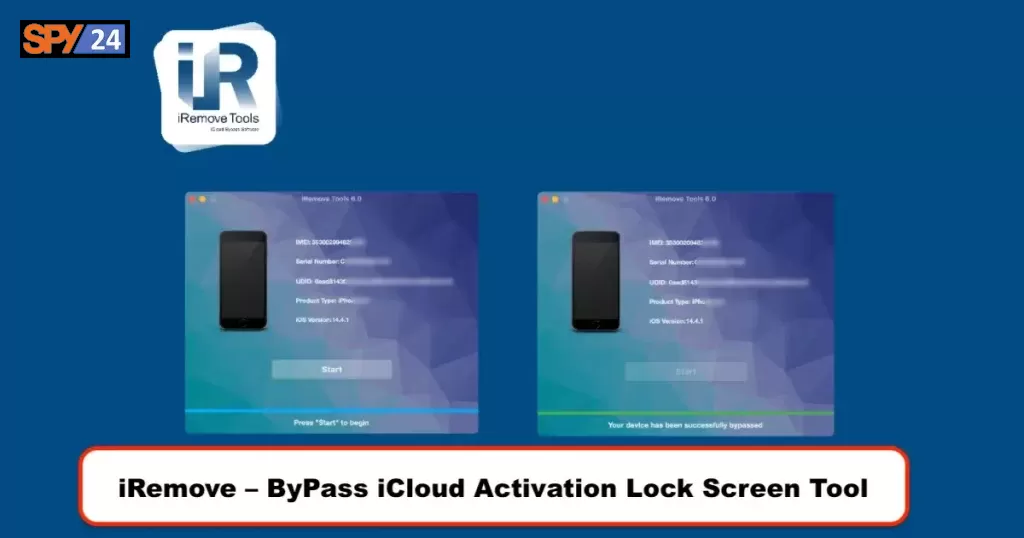 iRemove ByPass iCloud Activation Lock Screen tool gives a simple way to open Apple devices with just one press. You'll utilize the application to open the iCloud-locked iPad. The application can moreover be utilized to gain access to temporarily unlock passcode-disabled devices.
Features:
Support 5S to X iPhone models
Works on iOS 12.3 to iOS 14.5.1
Consistent with iPad 2 to iPad Pro models
Supports Sim Locked device
Verdict: iRemove iCloud bypass tool is viable in getting access to locked devices. But you need to jailbreak your device to utilize the app for unlocking the phone.
Price:
iPhone $29.99 to $69.99
iPad $19.99 to $59.99
Tenorshare 4MeKey
is Best for removing the iCloud activation lock without Apple ID/password.
Tenorshare 4MeKey may be a great app that can unlock your Apple device by bypassing the iCloud login. You'll utilize the program to turn off the Activation Lock without having to enter a password.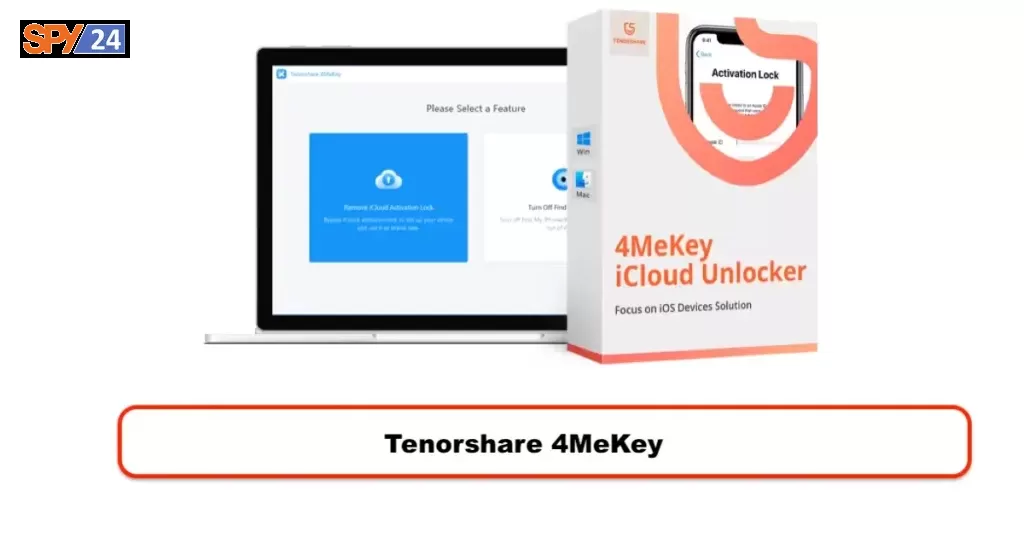 Features:
Support 5S to X iPhone models
Works on iOS 12.3 to iOS 14.5.1
Support Apple iPhone 13 Pro Max, iPad Mini 4/ iPad 5/6/7/ iPad Master 1 and 2 / iPad Discuss 2/ iPod touch 7
Verdict: Tenorshare 4MeKey is an easy-to-utilize device for opening iCloud-locked Apple devices. The app will jailbreak the device before unlocking iCloud. Additionally, you cannot utilize the phone call, log, and cellular function of the iOS device after the activation lock removal.
Price:
Monthly Membership: $105.74 for 5 devices
Yearly Membership: $117.50 for 5 devices and $239.00 for 10 devices
Lifetime membership: $146.91 for 5 devices
CheckM8 iCloud Activation Lock Bypass
is Best for bypassing the iCloud activation lock on iPhone 5S to X and iPad Air, Mini, and Pro.
CheckM8 Software iCloud Activation Lock Bypass could be a trustworthy app to bypass iCloud activation on Apple iPad and iOS devices. The application skips the activation steps, deceiving the device that it has been activated. The app features and pricing are comparable to the iRemove Devices iCloud bypass tool.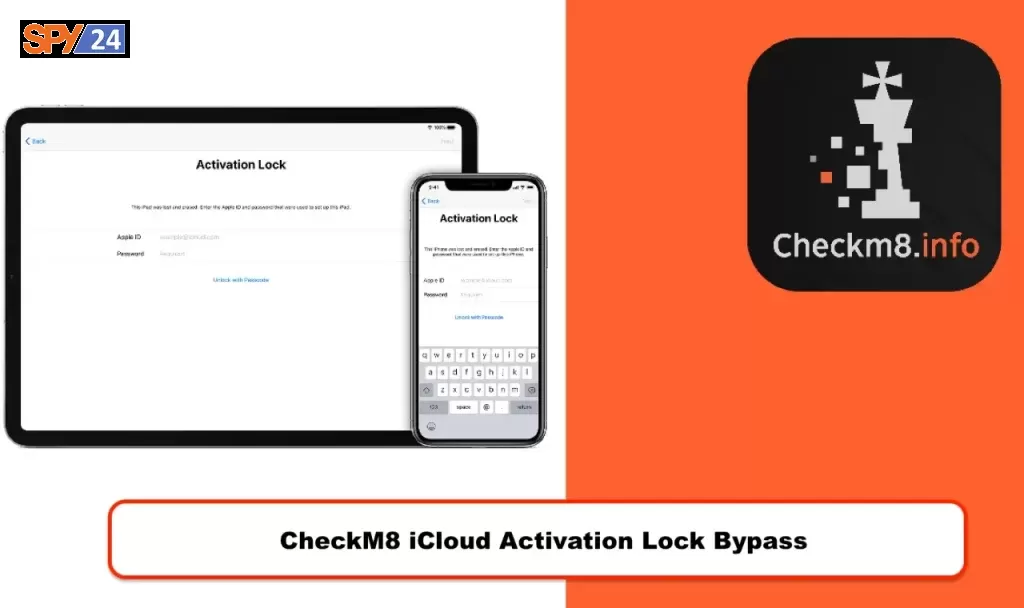 Features:
Support 5S to X iPhone versions
Works on iOS 12.0 to iOS 14.5.1
Support iPad Air, Mini, and Pro
Verdict: CheckM8 Software iCloud Activation Lock Bypass will permit you to get to your phone in case you've got forgotten the Apple ID or password. It offers a user-friendly and helpful way to open the device.
Price:
iPhone: $29.99 to $69.99
iPad: $19.9 to $59.99
WooTechy iSalvor
Best for bypassing iCloud activation lock on iPhone, iPad, or iPod touch in seconds.
WooTechy iSalvor permits a hassle-free way to bypass the iCloud lock screen. The application can open distinctive screen locks without any trouble. It can turn off the Discover My [device] feature without a password within seconds.
Features:
Support 5S to X iPhone versions
Works on iOS 12.3 and later
24/7 technical support
Support iPad Air, Mini, and Pro
Verdict: WooTechy iSalvor is an easy-to-use iCloud bypass tool. The month-to-month membership could be a bit costly as compared to the alternative such as Tenorshare 4MeKey. But the lifetime membership is the leading value package that supports 5 iOS devices.
Price:
Monthly Membership: $69.95 for 1 device
Yearly Membership: $89.95 for 5 devices and $239.00 for 1 device
Lifetime membership: $119.95 for 5 devices
iCloudUnlock
is Best for bypassing iCloud lock for free.
iCloudUnlock is a free tool that allows you to unlock your Apple device in case you forget your password. The application contains a straightforward user interface that lets you bypass activation and passcode lock. This is the best Apple iCloud Spy free software.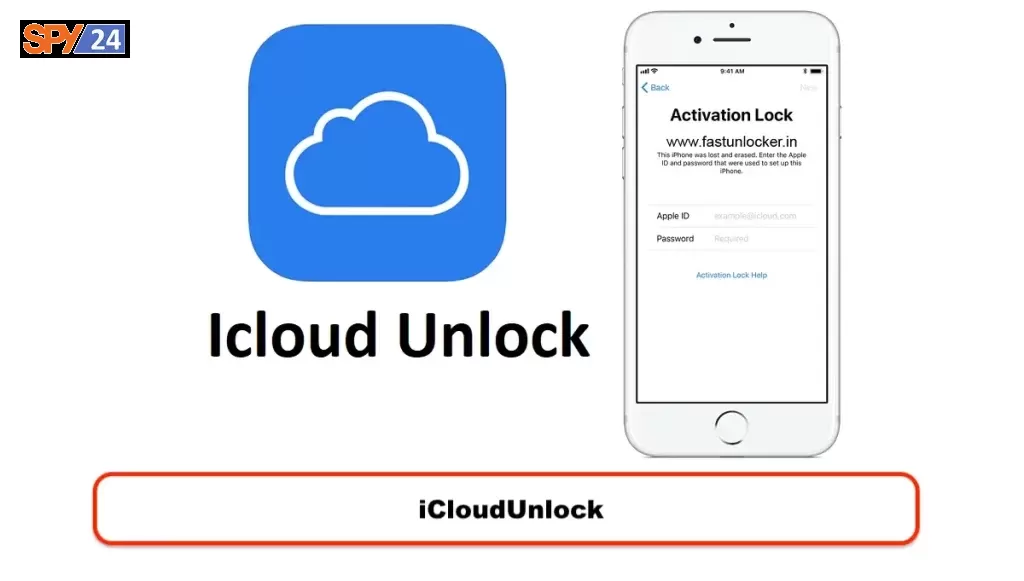 Features:
Bypass passcode locks
Activate iCloud without a password
Suitable and hassle-free unlock
Verdict: iCloudUnlock can rapidly bypass iCloud activation for nearly all Apple devices. It is simple to utilize and permits you to rapidly open your iPhone and iPad devices.
Price: Free
iCloud Bypass
Best for unlocking iCloud activation lock and carrier lock at no cost.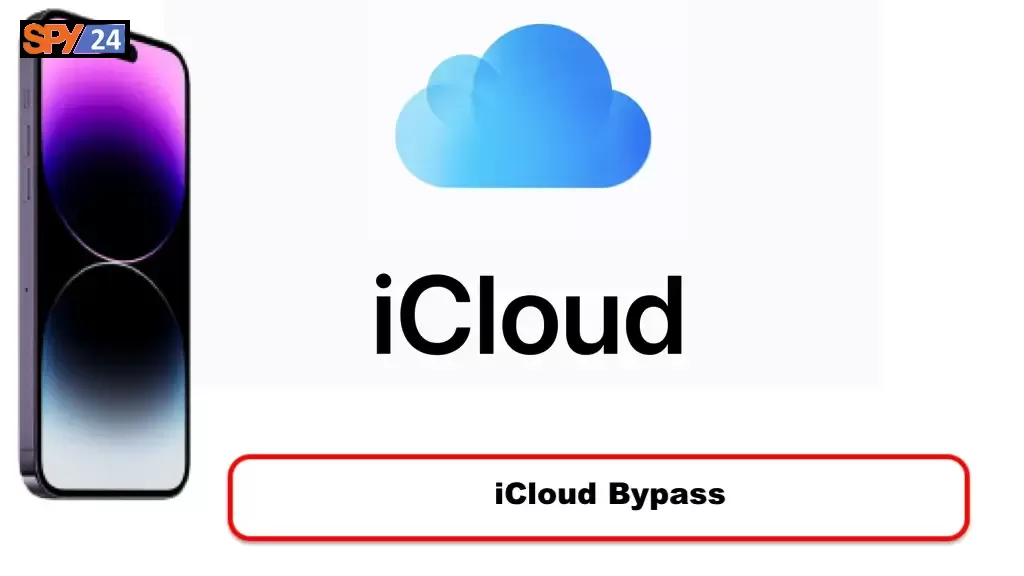 iCloud Bypass permits iCloud activation lock removal at no cost. The app can open all consistent iPhone and iPad devices. The leading thing about this tool is that it can unlock both iCloud activation and carrier lock.
Features:
Supports iPhone 4S to iPhone 12
consistent with iPod, Apple Watch, iPad Mini/Air/Air2/Pro
Unlock iCloud and iPhone lock
Unlock carrier lock
Verdict: iCloud Bypass can unlock the iCloud lock on most iPhone, iPad, iPod, and Apple Watch gadgets. The application can unlock the phone in a quick and secure method.
Price: Free
Wondershare Dr. Fone
Best for unlocking iCloud locked iPhone and iPad devices without information loss.
Wondershare Dr. Fone permits you to unlock locked Apple iPad and iPhone gadgets. Unlike most other accessible iCloud bypass activation tools, this tool permits you to bypass MDM without information loss.
Features:
Supports iPad and iPhone with iOS 14 and older versions
1-Click Apple ID removal
Bypass Mobile Device Management (MDM) assurance without information loss
Verdict: Wondershare Dr.Fone lifetime package may be an awesome value package in case you need to unlock an iCloud-locked Apple gadget. The tool supports the most recent and older versions even those that are not supported by the most accessible tools.
Price:
1-year membership: $49.95 per year for up to 5 mobile phones
Lifetime membership: $59.95 for up to 5 devices
1-year business membership: $399 for unlimited devices
iBypasser
Best for activating iPhone devices without Apple ID or password.
 iBypasser is however another incredible tool for bypassing iCloud activation. The tool will remove the screen lock without activation limitations. You'll be able to utilize the app to turn off Discover my [device] feature without contributing a password.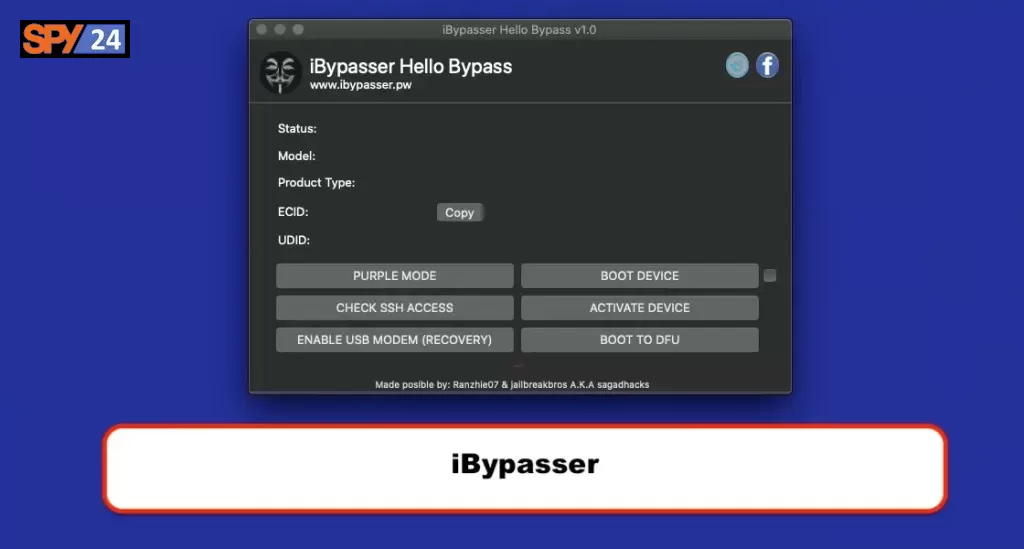 Features:
Support iOS 12 to iOS 14.0
Supports iPhone 6S to iPhone X
Remove the screen lock without activation
Use a modern AppleID
Verdict: iBypasser is a compelling device for bypassing iCloud activation. The device can remove the activation lock and avoid it from returning when the device restarts.
Price:
1-month membership: $39.95 for 1 iOS device
1-year membership: $89.95 for 1 iOS device
Lifetime membership: $119.95 for 5 iOS devices
Business membership: $99.95 for up to 10 devices
IMEI Doctor
Best for iCloud Activation unlocks without the requirement for jailbreak.
IMEI Doctor iCloud Activation Unlock is special in that you just don't need to jailbreak the device to bypass iCloud limitations. You may only enter the IMEI or serial number of the device and the device model to unlock the Apple device.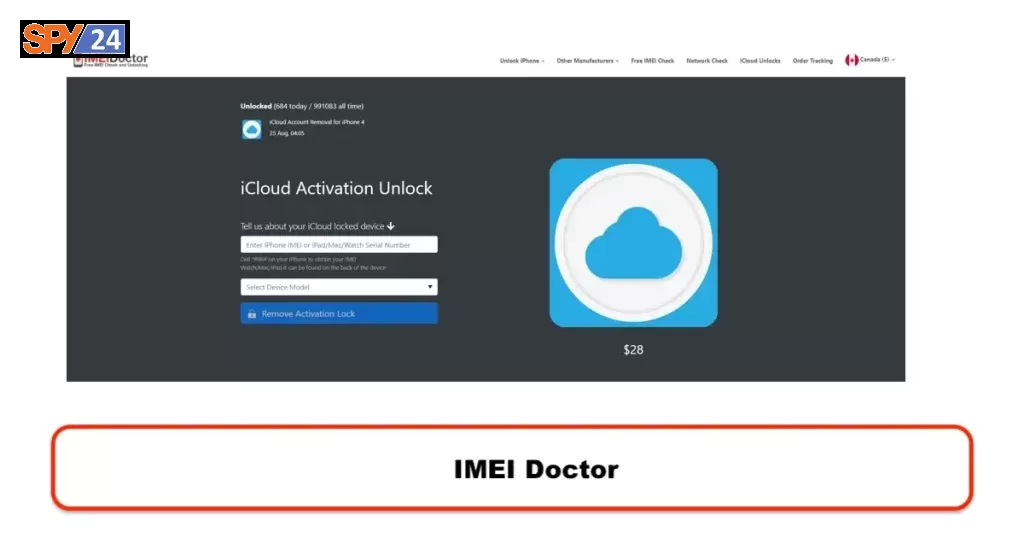 Features:
Supports iPhone 4 to 12 Pro Max and iPhone SE 2020
Consistent with iPad, Apple Watch, and Mac.
Verdict: IMEI Doctor iCloud supports more iPhone and iPad versions as compared to most other applications. Typically, the finest app in case you need to unlock your device without jailbreak.
Price: $39.99
iPhone IMEI
is Best for bypassing the iCloud activation lock at no cost.
iPhone IMEI is another free tool that you simply can utilize to unlock your iCloud-locked mobile device. You have to enter the IMEI number to unlock the phone. It is a dedicated and easy-to-use device for iCloud activation lock bypass.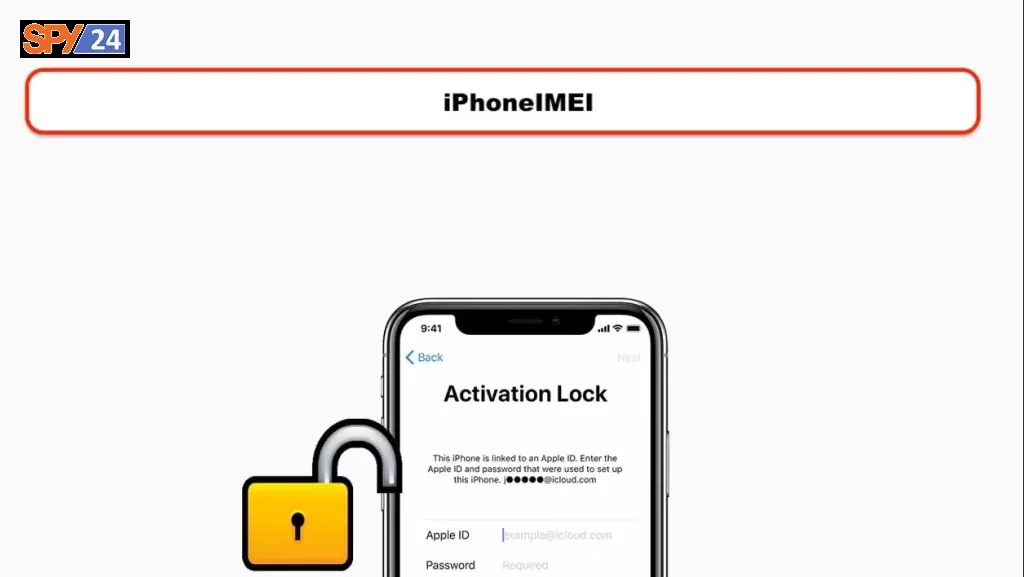 Features:
Get access to iCloud-locked devices
Takes 1 to 3 days to unlock
No requirement for jailbreak.
Verdict: iPhone IMEI is a free instrument that lets you get access to an iCloud-locked device. The phone is consistent with nearly all versions of iPhone and iPad devices.
Price: Free
Also read: How to hack Spotify premium account and use its features for free?
Is iCloud safe?
We want to make it flawlessly clear that iCloud is sensibly secure from hacks. Like NordLocker Cloud, Apple's cloud services are end-to-end encrypted and can't be effortlessly entered by an outside party.
But iCloud isn't safe from spying since all you need to get to all of the personal records, messages, and online history is the user's password. This is frequently shockingly simple to get since, instead of a hacker thousands of miles away, the spy could be somebody you believe and possibly even live with. To make things worse, individuals still utilize easy-to-guess passwords and select comfort over security.
iCloud can be hacked with spying apps?
How can I monitor another phone? Spy apps are another way iCloud can be hacked into without the requirement to enter a password. To utilize them, the individual needs access to the target's device to download and install a spying app. These apps prey on the "spy's" insecurities, guarantee that their stresses are sensible, and after that lie about the activity is secure and legal.
It isn't. Spying apps pretend to be lawful but, without exemption, all of them forget to say that observing someone's device without their information is illicit and punishable by a fine or jail.
What's more, these unknown apps get to suck up all the individual information first, choose what they need to keep, and only at that point share the information with the "spy". And, in case they are ever caught in a lie, they can rename their app and relaunch it as a new firm.
What to do if you suspect your iCloud account has been hacked?
Whether you're utilizing iCloud or other administrations that sync your records and messages over your devices, there are a couple of things you ought to be doing to secure your accounts.
Check what devices have been authorized to sync your data
iCloud lets you see all the authorized devices. To check which ones are associated with your account, go to Settings and Apple ID. At that point, scroll down to the list of authorized devices and expel simply those you no longer use.
Log out of all devices
You can do that by basically changing your password. Most administrations will log you out of your devices and ask you to log in with your new certificates.
Enable multi-factor authentication
Multi-factor authentication (MFA) makes a big distinction to cybersecurity online. Indeed, in case a service you utilize accidentally leaks your passwords, not only would it prevent the attackers from getting into your account, but you'd moreover be informed about their attempt
Act on your suspicions
If your device feels abnormal, don't be fast to reject this feeling. Perhaps your smartphone began utilizing much more information or drains your battery speedier? These may be symptoms of a spying app on your device.
Conclusion
So, in brief, can your iCloud account be hacked in 2023? The brief reply to that question is yes, in any case, our research has shown that hacking iCloud isn't conceivable within the same way it is utilized to work. Spyware is unable to download a full backup of a target device from iCloud.
Instep works in a more restricted manner by obtaining iCloud Synced Information. This is often reflected in the reduction of spyware suppliers advertising iCloud checking solutions.
In 2016 around 90% of spyware suppliers advertised a solution for iCloud checking whereas, in 2022, only about a third of these firms are still advertising that solution, of which only two work. As Apple proceeds to enhance the security of their users' iCloud accounts, it may not be long before it's not conceivable at all for hackers/spyware companies to urge anything from iCloud.
This does not mean as an iPhone/iPad user that you are secure from hacking, however. Over the last years, we've seen a significant move away from hacking iCloud towards other shapes of spying such as traditional spy apps that require a Jailbreak, and more recently spyware that misuses the built-in iTunes WiFi Sync feature to take information that's supported up to an adjacent computer, instead of the cloud.
In case you've got any questions about the security of your phone, at that point Certo AntiSpy will check your device and provoke you to expel or limit any suspicious apps. By using all these security measures, you'll be reassured your information is safe.
FAQs
What are the disadvantages of using iCloud?
The Disadvantages of iCloud:
iCloud+ Charges Steep Month to monthly Fees. Maybe the foremost broadly discussed drawback of iCloud+ includes its expenses.
You Require a Lot of Capacity to Utilize Each iCloud+ Benefit.
iCloud Can Be Slow to Sync.
Can anybody see what's on my iCloud?
Nobody can gain access to any of your iCloud data without physical access to your devices, the ability to log in with your account information at iCloud.com (for constrained sorts of information) or iCloud for Windows (even more constrained), or by logging in to an Apple device along with your Apple ID.
How does iCloud work with multiple devices?
When you utilize iCloud, you'll be able to get to your photographs, records, passwords, and other information on any device you select.
Since your information is saved within the cloud and not on a single device, it remains up to date all over. For case, if you turn on iCloud Photographs on your iPhone and Mac, you see the same photographs on both devices.
Is everything stored in iCloud on iPhone?
Your iPhone, iPad, and iPod touch backups only include data and settings stored on your device. They don't incorporate data already stored in iCloud such as Contacts, Calendars, Bookmarks, Notes, Updates, Voice Memos4, Messages in iCloud, iCloud Photographs, and shared photos.
Is iCloud truly private?
No one else can get to your end-to-end encrypted information — not even Apple — and this information remains secure in the case of an information breach within the cloud. If you lose access to your account, you'll recoup this information, utilizing your device passcode, recovery contact, or key.
Do photos stay on iCloud forever?
After you erase a photo or video from Photographs on iCloud.com, it's moreover erased from all your devices that have iCloud Photographs turned on. If you alter your mind, you've got 30 days to recover it before it's erased forever.
SPY24 Install application free The Most Powerful Hidden Spying App to Monitor Android, IOS Cell Phone & Tablet Device Remotely. Best Android Parental Control App for Kids & Teens Online Safety.
Now take the liberty to monitor Android, and IOS devices with exclusive features better than ever before Monitor all Voice & Text Messages Communication records, Listen to & Watch Surroundings in Real-time Unleash Digital Parenting with Android, IOS Spy App Spy (Surround Listing & Front/Back Camera Bugging) IM's VoIP call recording on Android OS 13 & above With 250+ Surveillance Tools at your fingertips using Android Tracking & Parental Monitoring Software.