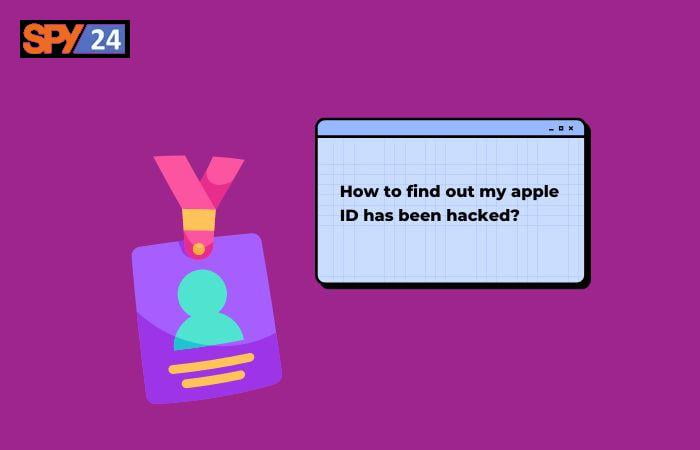 Apple IDs are the key to accessing all the company's products and services; without them, you can't gain access. You are also identified by the account, which is linked to a lot of sensitive personal information. Therefore, if your Apple ID is compromised, there is a lot at stake. Your emails can be accessed by anyone who has access to it (if you have an iCloud account). Photos and videos can also be viewed. It is possible to access your contacts and your calendar entries. Additionally, the intruder can access your GPS location in real-time if you've enabled Find my iPhone and see files saved to your iCloud drive, notes, or your iCloud drive.
This is not only a privacy invasion, but could also lead to identity theft. If your Apple ID has been hacked, there are a few ways to find out – and if it has, you should immediately move to protect your account and manage the situation. As part of this article, we will discuss how to tell if your Apple ID has been compromised and how to prevent future security breaches.
What is apple id and how it works?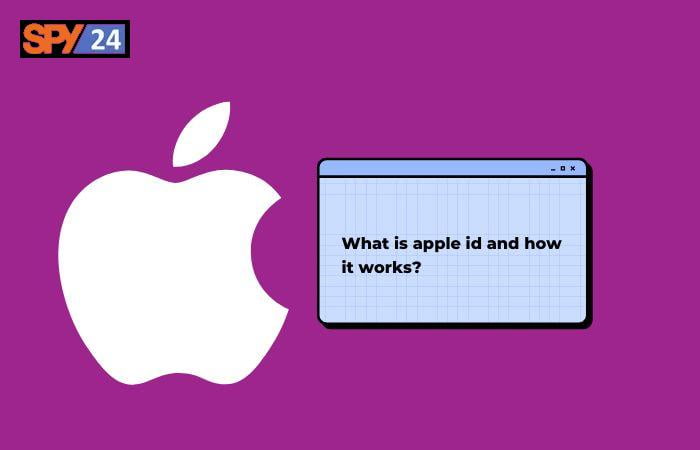 It is necessary to have an "Apple ID" in order to use Apple devices and Apple services. If you have an Apple ID, you can log in to iCloud, make purchases, get support, and even find your lost devices if you have an Apple ID. It's basically like a user account for your Apple devices.
A user's Apple ID will need to be entered every time he or she logs into an Apple device in order to verify their identity. Apple IDs are completely free and are necessary when you want to work with an iPhone device.
You use your Apple ID for all Apple services and devices, as well as your gateway for your Apple device. You can use your Apple ID in a number of ways, as listed below.
When iCloud services are enabled, content such as contacts, photos, files, messages, and backups can be synced.
Find My Device helps you locate a lost or stolen device‌.
Purchasing apps through the App Store.
Purchasing products from the Apple Store.
Apple Music, Apple Arcade, and Apple TV+ are a few of the services available.
The device has an activation lock so it cannot be used if it is stolen.
Also Read: Was Your Apple ID hacked? Best Way to Secure Your Apple ID
Has Your Apple ID Been Hacked? What You Need To Do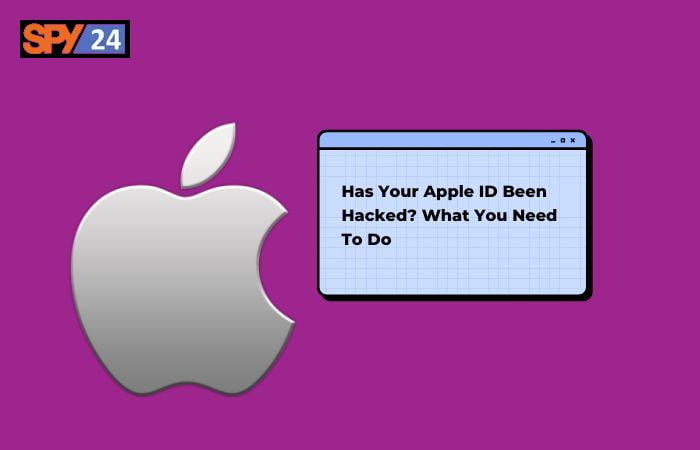 The following steps can be followed (via Apple Support) if you suspect your Apple ID account has been hacked:
Go to the Apple ID account page (appleid.apple.com) and sign in. You can also try resetting the account using any Apple device you've previously used to open your account if that's not possible or if you receive a message that says your account has been disabled. Follow the prompts to reset your password by going to Settings, tapping your name, then selecting Password & Security > Change Password. As an alternative, you can use the "Forgot Apple ID or password?" option when setting up a new device to access your Apple ID account.
You should then change the password for your Apple ID, and make sure it is a strong password. There is no point in selecting a password if it does not include uppercase and lowercase letters, digits, symbols, and anywhere between 12 and 30 characters. Consider using a password manager if you have difficulty creating strong passwords on your own.
It is also important to review all your personal information. Take a look at your name, primary email address, backup email address, and phone number.
It is probably the most important security measure that you can take for your Apple ID to enable two-factor authentication (2FA). As a result of two-factor authentication, your account security is extended even when your password is compromised. If you want to increase your security, you can use a two-factor authentication app or set up a two-step verification process that uses your phone's PIN or biometric ID. iOS devices have a built-in two-factor authentication tool, so use it or use a third-party app.
Attempting these measures may not work, so you may need to contact Apple Support for assistance. This may take several days due to the complexity of the process.
Also Read: How to Hack Apple ID? San Someone Hack Apple ID
How to tell if your Apple ID has been hacked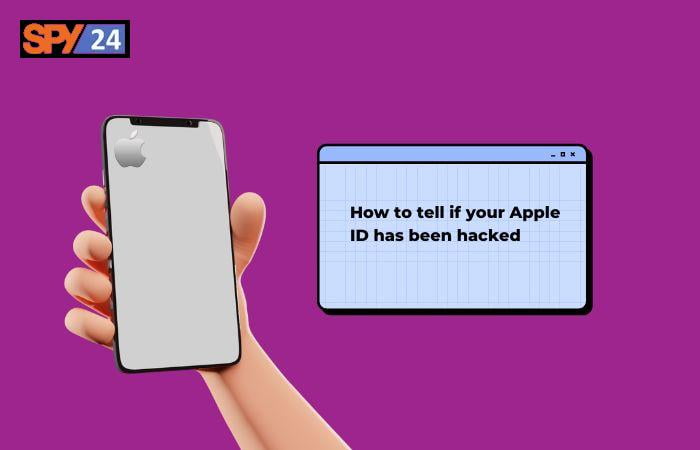 Security is Apple's top priority, and the company lives up to its reputation. In the event that Apple believes that your Apple ID has been compromised, you will be notified by means of an email, an iMessage, or by signing in to your Apple account through appleid.apple.com if you are an Apple account holder. As part of each threat notification, security recommendations will be provided to help you protect your account. Apple might even temporarily disable your Apple ID account if suspicious activity is detected with your Apple ID.
An account modification message in your inbox will let you know if your Apple ID has been compromised. In the event that you receive emails telling you that your password or any other account details have been changed and you did not make the changes, you may have been hacked. Also, if you receive an email or notification from Apple Support that your Apple ID was used to sign into a device you didn't recognize or hadn't logged into recently, your account may be compromised. Your Apple ID will need to be protected immediately if it is compromised. The next section will cover what you can do to protect your account and prevent further damage.
Tips for keeping your Apple ID secure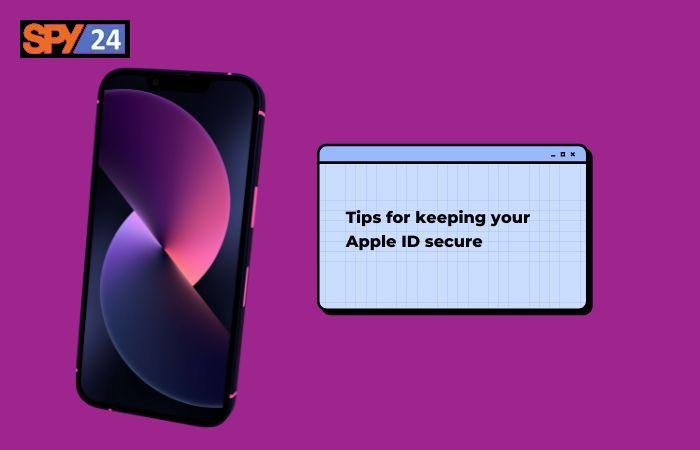 Apple Support provides these general security tips to help you keep your Apple ID secure and prevent breaches in the future:
Apple IDs should never be shared with anyone, even family members. It's possible to share a family subscription with an SMS invitation from Apple, so if you're ever asked to share your Apple ID login details for such a reason, you can suggest that to the host.
It is strongly recommended that you check the lock icon in the address bar whenever you are visiting the page of your ID account to make sure that the website you are visiting is genuine and that your session is secure. 
If you are using a public computer and logging in with your Apple ID, remember to log out when your session is over to prevent other people from accessing your account. You should also avoid public Wi-Fi or if you cannot avoid it, use a VPN (Virtual Private Network).
You should be aware of phishing scams. A common scam tactic used by hackers is phishing, in which they try to trick users into divulging their personal information. It is most common to inform Apple ID users that their iCloud accounts have been locked or compromised when it comes to Apple IDs.
Passwords are sometimes alerted to users by Apple when they are at risk of compromise, and this type of attack sends a similar message. You are usually redirected to a malicious website where hackers can steal your data via a link in the message.
You should avoid opening links from your SMS or email if you want to keep your information safe. Be sure to hover over any links you receive in emails for at least a second before clicking. This will allow you to see a preview of the destination's website before you open it, so you can judge its authenticity.
If you take these steps, you will greatly reduce the chance that someone will be able to gain access to your login information, even if you cannot completely eliminate the risk of your online accounts being compromised.
Also Read: How To Hack Apple ID By IMEI Number?
How Does Your Apple ID Get Hacked?
It is common for users to wonder, "Can iPhones be hacked?" However, the sad reality is that no device is safe from being hacked without any prior warning or effort. The weak link in the device security chain is almost always the end user, regardless of how powerful the procedures that Apple uses to secure the device are.
What may happen if someone hacks your Apple ID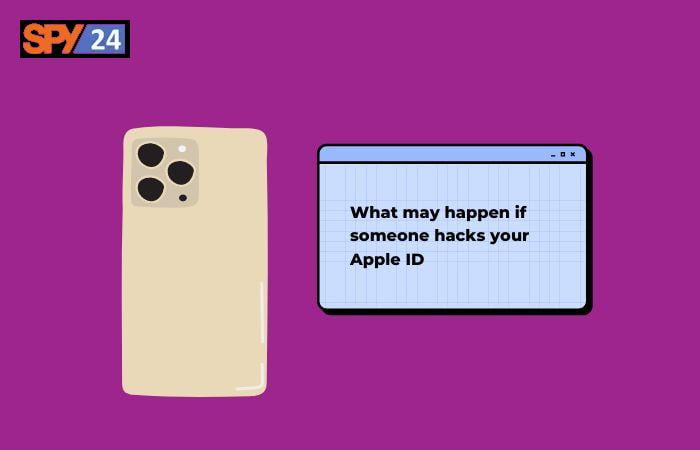 1-Your personal information will be accessed
In other words, hackers hold the cards once they have your credentials, allowing them to manage information the same way you do. So, they can:
Send and read emails;
A contact list can be accessed;
View calendar appointments;
View photos and videos (if iCloud Photos is enabled);
Access files in iCloud Drive;
Read notes;
Restore the iCloud backup of your iPhone to another device.
Hackers can track your location
Hackers can monitor your location in real-time if you have to Find My enabled on your device.
Hackers can make purchases from the App Store, iTunes Store, or Apple Books using your payment card
Your credit card may be charged by iTunes or the App Store if your account is linked to your credit card, even if you have not made any purchases.
Your iPhone can be erased remotely
With your Apple ID in hand, a hacker can wipe all your personal data and erase your iPhone remotely in as little as one-two-three. By doing this, you will be able to delete all of your photos, contacts, messages, etc. In the event that you lose your iPhone, you won't be able to recover it without a backup.
You can be blackmailed
You can lock your device in Lost Mode in Find My on icloud.com to protect it from unauthorized access. It is easy for hackers to exploit this option and blackmail you if they get your Apple ID.
How to know if my apple id is hacked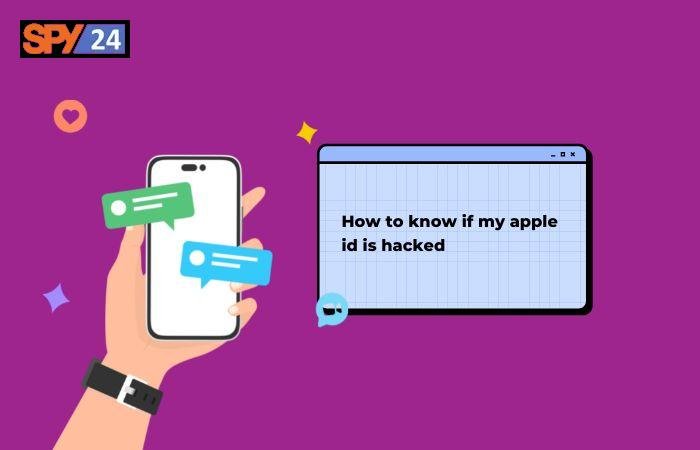 Below you'll find a short checklist that can help you identify if you are at risk of having your Apple ID compromised:
A notification was received that your Apple ID was accessed from a new device (for example, "Your Apple ID was accessed from a Mac PC");
Despite receiving an email from Apple informing you that your Apple ID password was recently changed, you didn't make any changes to it;
There has been an unauthorized lock or Lost mode placed on your device;
A text message or file you sent has been deleted;
If you didn't purchase any apps from the App Store, you've been charged;
The Apple ID associated with your Apple device does not work.
There are a variety of consequences associated with hijacking, ranging from minor to major.
What to do if your Apple ID has been hacked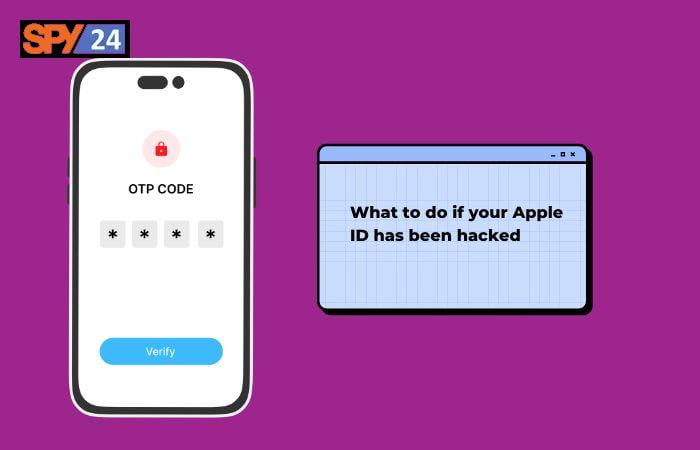 If your Apple ID has been compromised, take action as soon as possible. If you believe your account has been compromised, the following steps should be taken.
1. Try signing in to your Apple ID
Hackers change passwords immediately after gaining access to an account in order to prevent the owner from accessing the account. If you suspect that your account has been hacked, check if you still have access to it as soon as possible.
The problem might be that someone else changed your login information to claim control of your account, so proceed to step two if you can't log in.
You can do this by following these steps:
Go to appleid.apple.com or icloud.com on a device you own with a secure internet connection. Click "Sign In" and enter your email address and password.
The next step is to set a new password and protect your Apple ID account if you have been able to log in successfully to your Apple ID account page.
The instructions in step two will help you reset your password if you cannot log in or you receive a notification that the account has been locked.
2. Regain control of your account
Your Apple ID password will need to be reset if you are unable to log in with your current password and do not have access to a signed-in device. If you are borrowing a device or accessing the web, you can do this.
Here's what you need to do:
You can open the Apple Support app on a borrowed iOS device by downloading it. Follow the instructions to reset your password by tapping "Reset Password," then choosing "A different Apple ID" and "Continue."
You can reset your account online by visiting iforgot.apple.com and following the instructions. When you do not have a trusted device nearby, this option will take the longest.
You can contact Apple Support if you are still unable to regain control of your account.
In the event that you can't regain control of your Apple ID, getting a new one may be the only option left.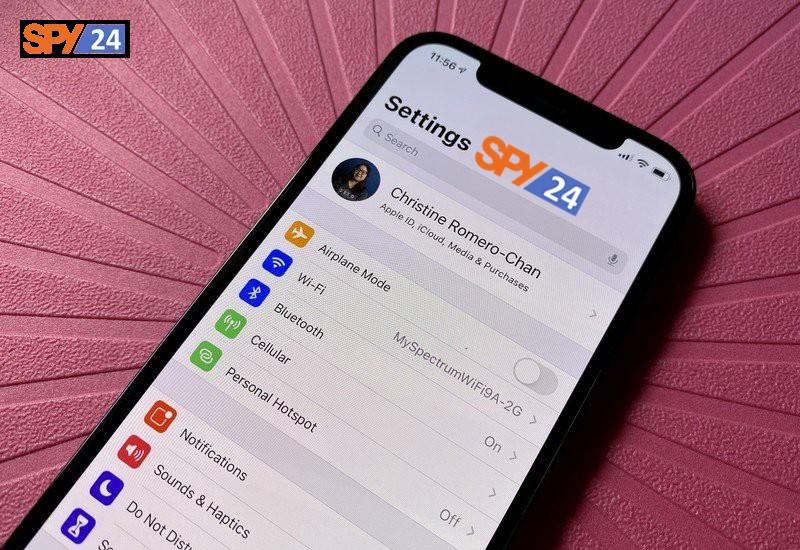 3. Change your Apple ID password
If you haven't changed your password yet, you should do so as soon as you log in to your Apple ID account. If hackers also access your account, this will lock them out.
Ensure that your new password is strong and unique and that you aren't using it anywhere else. In addition to uppercase and lowercase letters, numbers, and symbols, it should be at least 12 characters long.
Here's what to do:
Your Apple ID password can be changed by opening the Settings app and clicking or tapping your name, then selecting "Password & Security," then "Change Password." Enter your Mac account password (passcode for iOS devices), and then create a new password.
Sign in on the web by visiting appleid.apple.com. You can change your password by going to Sign-In and Security > Password. The current device can be signed out by checking the box.
4. Set up two-factor authentication (2FA) on your Apple ID
In addition to your username and password, you will be required to answer security questions when creating an Apple ID. You can make your account more secure by adding two-factor authentication, which requires a one-time passcode from another device.
Here's what to do:
The easiest way to set up two-factor authentication on a Mac is to open System Settings (or System Preferences), click on the name of your account, then Password & Security > Two-Factor Authentication.
To enable two-factor authentication on an iOS device, open the Settings app, tap your name > Password & Security > Two-Factor Authentication, and follow the instructions.
You can also sign in to your account via the web at appleid.apple.com. The instructions on upgrading account security are located on the "Continue" button.
To receive a text message to a saved phone number if you don't have a trusted device with you: Tap "Didn't Get a Code."
5. Check your Apple ID device list and remove unrecognized devices
It is recommended that you check all connected devices if you believe that someone else has logged into your Apple account. Remove the Apple ID from your account if your Apple ID has been used by someone else.
Here's what to do: 
The best way to see a list of your logged-in devices is to open the "Settings" app on an Apple device, tap the name of your account, and scroll down to the bottom.
If you are using a PC with Windows and wish to view your registered devices, you can open iCloud for Windows > Manage Apple ID in order to view them.
You can find "Devices" by signing into appleid.apple.com.
When you see a device that you don't recognize, click or tap it. Delete any device that is not your own by clicking "Remove from Account." Some device information may require you to answer security questions.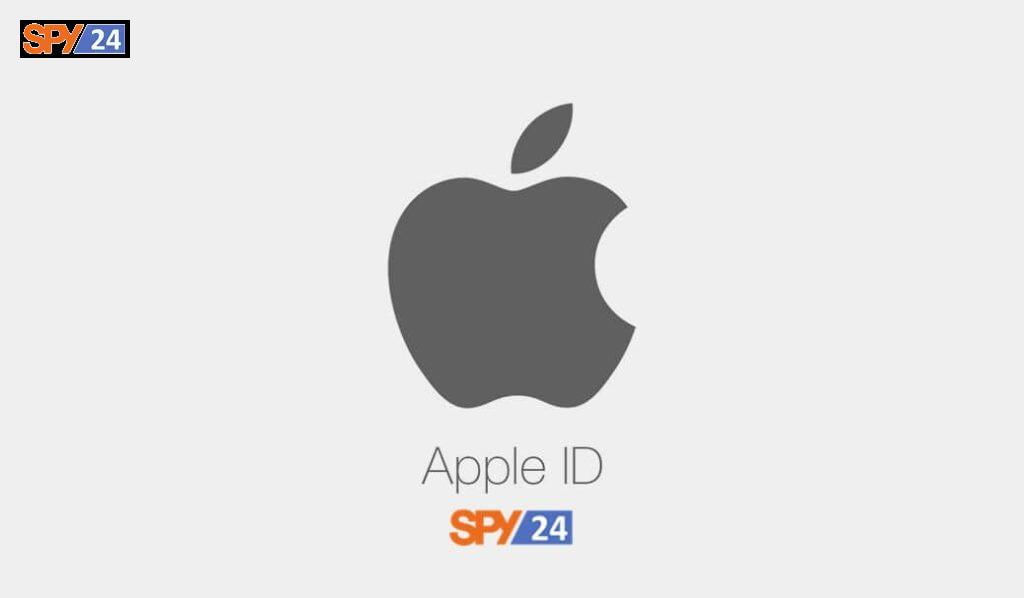 6. Review and update your account's personal information
Hackers usually start by changing your account information as soon as they gain access to your account. Even after you regain control, they can access iMessage and other areas of your account by adding alternate email addresses or phone numbers.
Here's what to do:
You can find your name, phone number, and email under Settings > Your Name.
Update all information as necessary to ensure accuracy. You will need to provide your name, birthdate, phone number, and e-mail address.
7. Make sure your Apple ID is secure
Your Apple ID should be accessible only to you. Someone with your Apple ID can take over all your Apple devices, view all your iCloud content, make purchases in the iTunes Store or App Store, and even use the "Find My" app to locate you.
To get started, follow these steps:
Your Apple ID should be associated with every device you use. This information can be found in the "Settings" app.
It's a good idea to change your password if you've ever shared your log in credentials with someone else.
You should ensure that you still have access to all associated emails and phone numbers. Removing them from your account is a good idea if you don't have access to them.
A free Dark Web scanner from Aura can help you find out if your password has been compromised on the Dark Web.
8. Look for signs of identity theft
If your Apple ID has been compromised, you may have been the victim of some other type of identity theft. To protect yourself, be aware of common signs of identity theft.
Here's what to do: 
Search the Dark Web to see if any of your personally identifiable information (PII) has been compromised.
You should check your email to see if you have been notified of login attempts on other accounts, such as Facebook or Gmail.
Make sure you review your bank and credit card statements for any unfamiliar transactions.
Find out if you have any credit inquiries that you are unfamiliar with by requesting your credit report from AnnualCreditReport.com.
9. Consider signing up for a digital security solution
In addition to being your iCloud account password, your Apple ID serves as the key to your digital life.
You should protect your Apple ID and your entire online identity as much as you possibly can because hackers can access your user ID, device data, location, payment methods, and more through your Apple ID. Protecting your Apple ID and the rest of your online identity can be a full-time commitment.
Also Read: Hack Apple ID With Kali Linux iPhone
Conclusion
It is of the utmost importance to keep yourself and your data secure online. Hackers and other malicious actors abound online, but the internet can also be an amazing resource. Although there's not much we can do to stop hackers, you can certainly learn how to protect yourself from any online attack. The good news is that Microsoft, Google, and Apple are working on eliminating passwords altogether, which will greatly improve online security.
Until that solution arrives, utilize existing security tools to the fullest extent possible. In the event that your security is compromised, use the above information to find your way back to safety. You should also make it a habit to follow the security tips we have provided above as part of a general internet safety measure, not just for your Apple ID but for your entire family as well. Teach your kids how to keep safe online as well.
SPY24 Install application free The Most Powerful Hidden Spying App to Monitor Android, IOS Cell Phone & Tablet Device Remotely. Best Android Parental Control App for Kids & Teens Online Safety.
Now take the liberty to monitor Android, and IOS devices with exclusive features better than ever before Monitor all Voice & Text Messages Communication records, Listen to & Watch Surroundings in Real-time Unleash Digital Parenting with Android, IOS Spy App Spy (Surround Listing & Front/Back Camera Bugging) IM's VoIP call recording on Android OS 13 & above With 250+ Surveillance Tools at your fingertips using Android Tracking & Parental Monitoring Software.