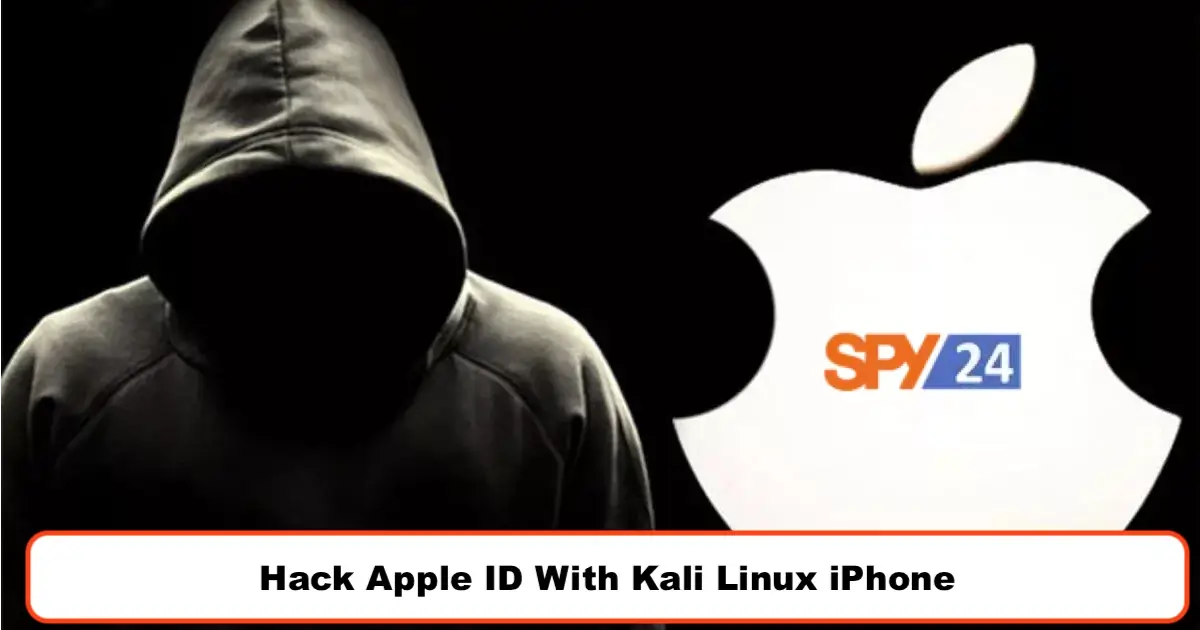 In today's digital world, strong passwords are a must. But what happens when you forget your password or when a hacker manages to get their hands on it? In this blog post, we will show you how to hack an Apple ID using Kali Linux. Stay safe out there!
Kali Linux is a programming language that hackers can use to access a smartphone. There are several online tutorials on how to hack a phone. Here we provide a brief overview. Using Kali Linux, you can create a malicious apk file that, if downloaded by a victim, could lead to their phone being hacked. This file contains the name of the local IP address and the command that establishes the link between the target device and the hacker.
Commands can be sent to the device to send photos, read messages, and view call reports. This way, you do not need to have physical access to the device. Instead, you rely on the device used to download the file. This method is only suitable for spying on Android devices. However, the Kali Linux method is suitable for those who are knowledgeable about technology. If you do not have programming skills, the best suggestion for you is to provide spyware to hack the text messages of the person in question.
Many sites claim that they can access text messages over the phone for free. However, the claims of such sites are not true and can waste your money. Such software can also cause malware and other viruses on the phone.
How to Hack iCloud Password with Kali Linux
Blog Introduction: In this post, we will see how to hack iCloud passwords with Kali Linux. We all use iCloud to store our photos, videos, and other data. But what if someone gains access to your iCloud account? They will have access to all your data. So it is important to keep your iCloud password safe and secure.
There are many ways to hack an iCloud password. But in this post, we will see how to do it with Kali Linux. Kali Linux is a popular operating system for hacking. It has many tools that can be used for hacking.
To hack an iCloud password with Kali Linux, we will need to install some tools. The first tool we need is called "hydra". Hydra is a password-cracking tool. It can be used to crack passwords of many different types of accounts.
The second tool we need is called "John the Ripper". John the Ripper is a password-cracking tool that is very effective at breaking passwords.
Once we have installed these two tools, we will need to download a file called "passwords.txt" from the internet. This file contains a list of common passwords that people use.
Next, we will open the "passwords.txt" file in John the Ripper. We will tell John the Ripper to try all the passwords in the "passwords.txt" file on our iCloud account. If one of the passwords in the file works, then John the Ripper will tell us what it is.
Finally, we will use Hydra to brute force our way into the iCloud account. We will give Hydra the username and password of our iCloud account and tell it to start trying different passwords until it finds the right one.
If you want to keep your data safe, it is important to keep your iCloud password secure. In this post, we saw how to hack an iCloud password with Kali Linux. We installed two tools, Hydra and John the Ripper, and used them to find a list of common passwords that people use. We then used Hydra to brute force our way into the iCloud account.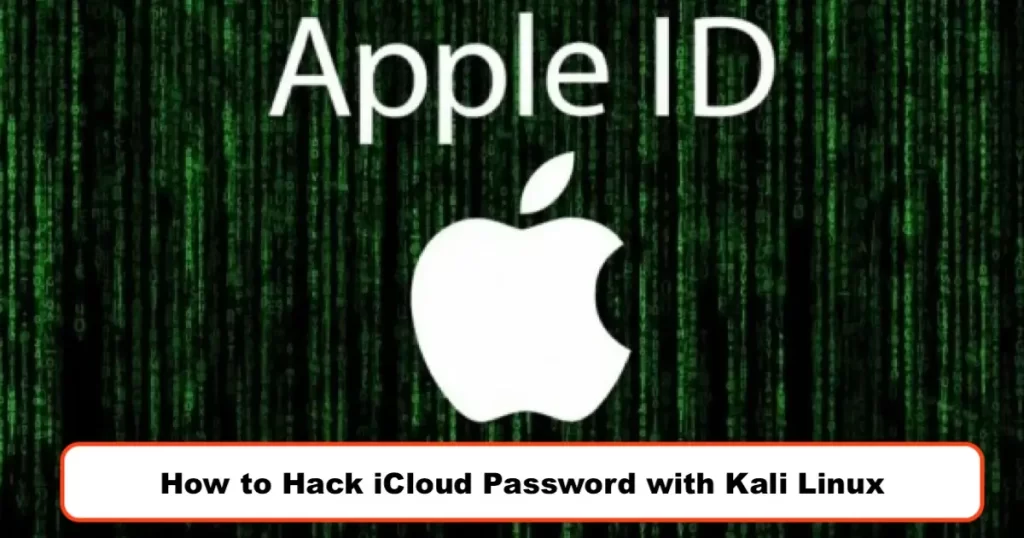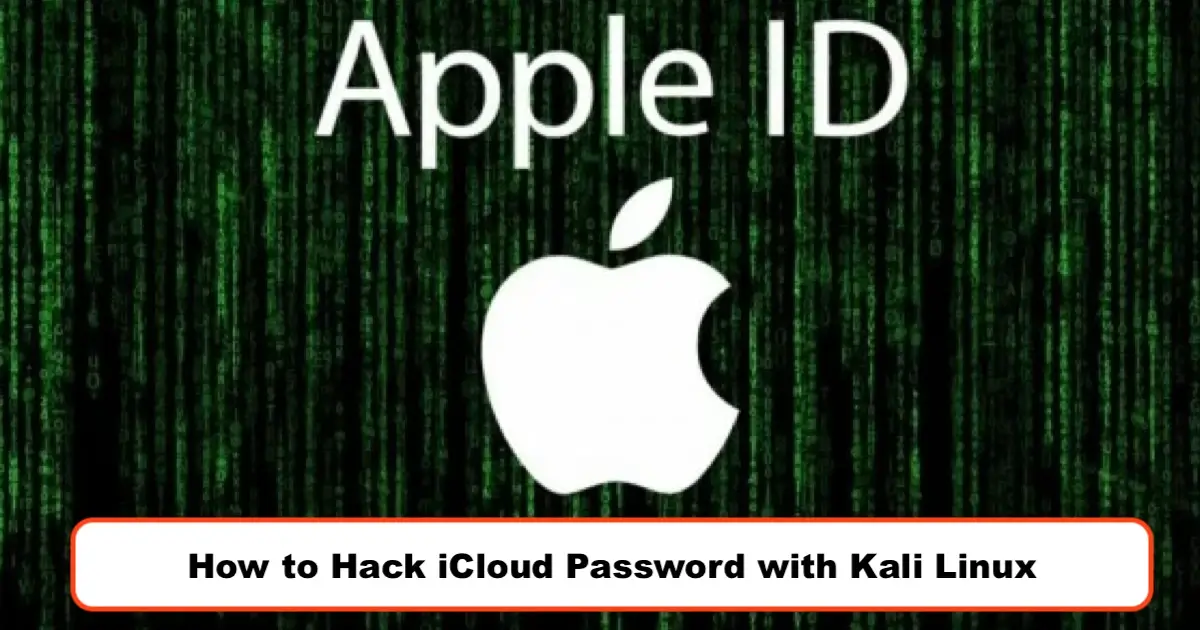 (RAT) What is a rat or rat?
RAT stands for Remote Access Trojan or Remote Administration Tool and means remote access. Rat allows you to control the system or phone! What is the reason why a phone is hacked and public information is accessed? Yes! Rat (RAT).
Hackers use RATs to control the victim's phone! Rat is a very dangerous tool.
Now let's see how RAT works: Imagine a colleague or acquaintance sends you a file whose extension can be exe or even mp3 and maybe even an image and promises you that with this file you can Hack someone's Telegram or Instagram, but you are unaware of everything!
Nothing will probably happen when you open or run this file, you may get an error, or maybe the program will work properly and run, but this is not a good situation at all because you are working with a tool You are destructive!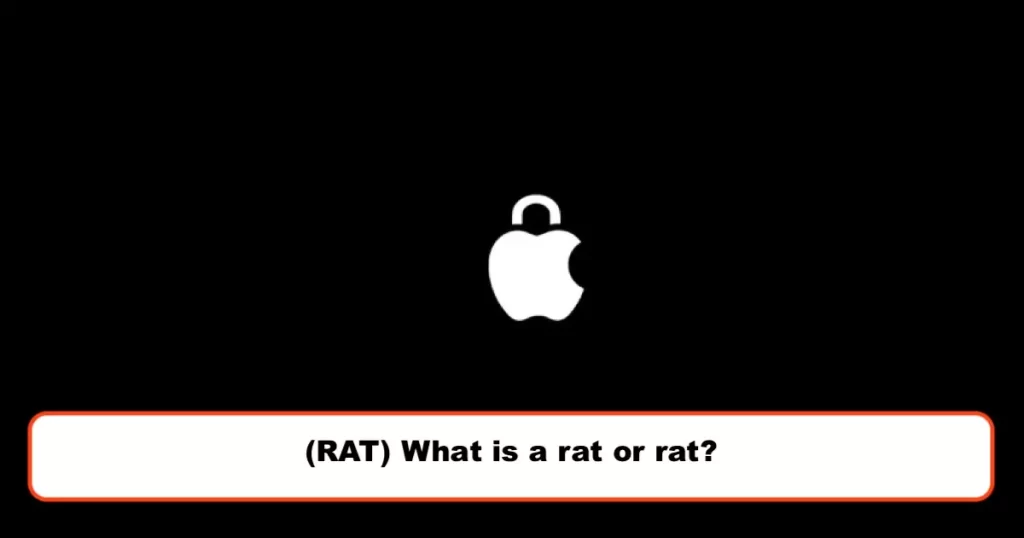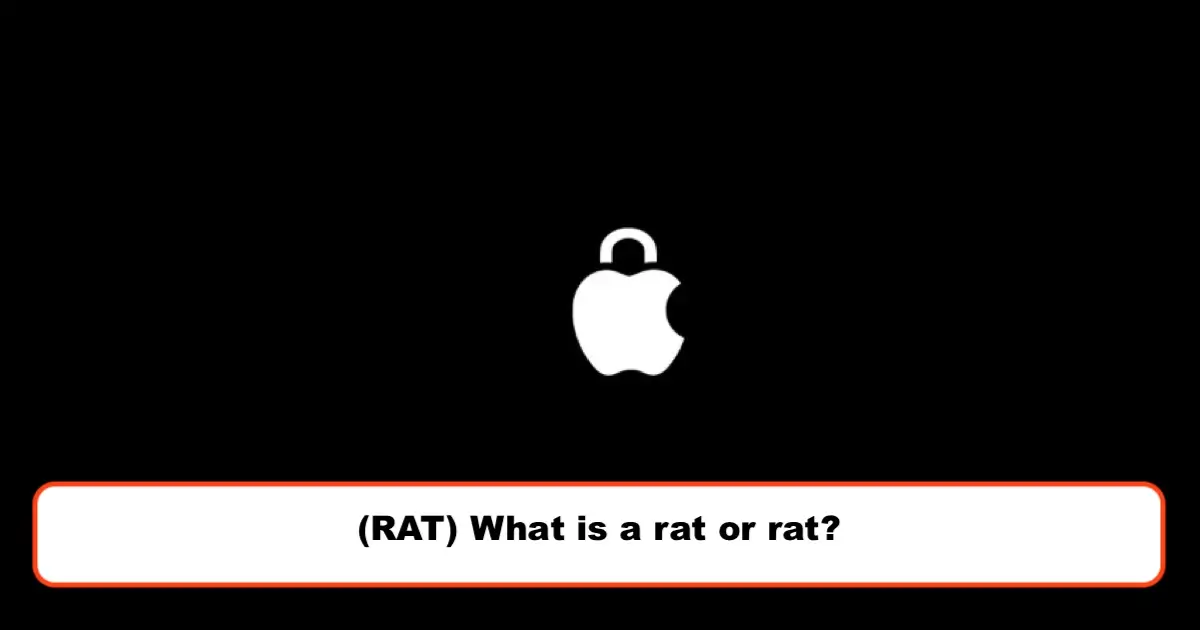 Your system is currently available to hackers, but you have no information about it. Yes, it can be a rat or rat (RAT).
Hackers can use Jailbreak and Siri can hack Apple ID or iCloud.
Also using the method that Chinese hackers obtained,
Provides full access to the device with the help of its password.
Apple first looked at ways to protect against hackers.
The operating system will ask you each time you enter the wrong password
Try again in a few minutes and after the tenth error, the contents of the phone will be completely deleted.
After entering the system recovery section and before installing the new operating system,
iPhone asks you for a PIN code, in which case the restriction is entered.
The PIN code is stopped and the hacker can use the password entry method.
This method can be used in all versions of iOS, including iOS 11 beta.
Chinese hackers use this method to gain access to the iPhone
Visually in EverythingApplePro.
The Bruteforce device is slower than humans but can hack three devices
How to Break the iCloud Activation Lock
Apple iD BruteForcer iCloud
This tool is shared on GitHub by "Pr0x13." Attackers can get into any iCloud account, which could give them free access to the iOS devices of their victims.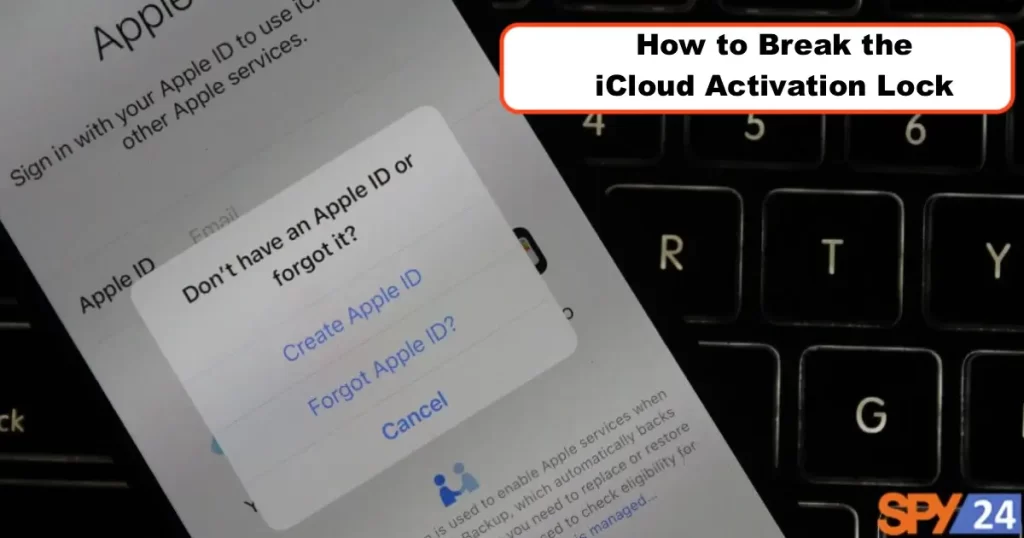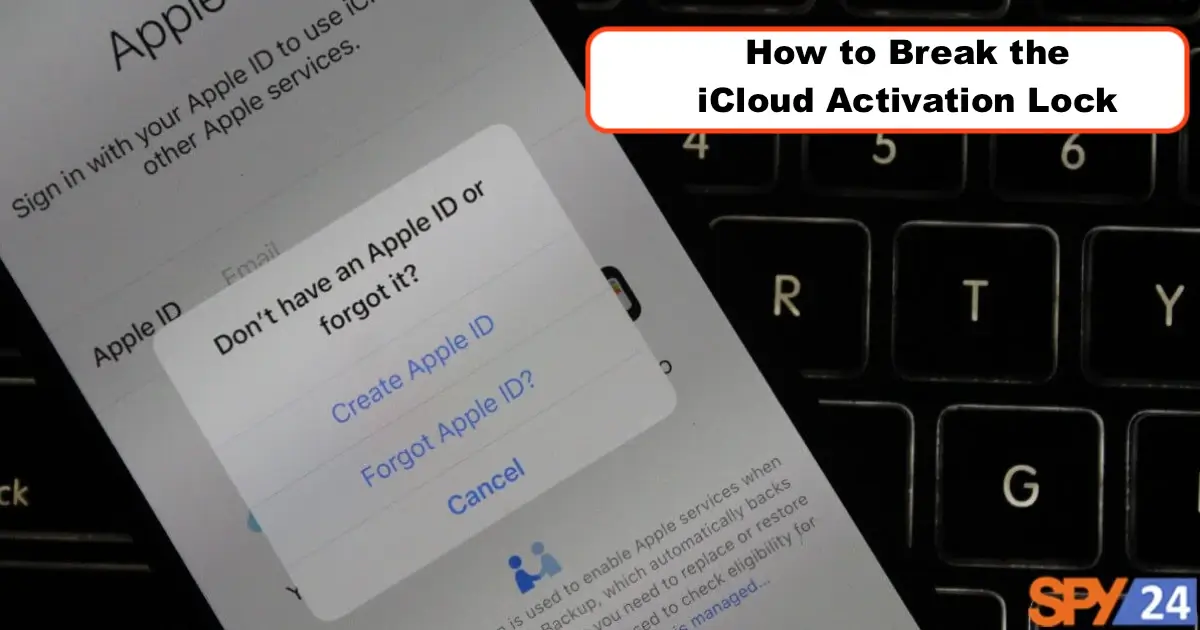 How to set up:
Put it in the htdocs folder when you set up Xampp.
Put cUrl in your OS.
Use your web browser to go to http://127.0.0.1/iDict/. (preferably Firefox, Chrome, or Safari).
Wordlist.txt is from iBrute, and it meets the requirements for an iCloud password.
It has been said that if the iCloud server gives an error message, you should restart xampp or your computer.
There are now reports that the server has been patched with a rate limiter.
=Server Fully Fixed, Stop Using If You Don't Want Your Account Locked!! =-
What's going on?
A 100% Working iCloud Apple ID Dictionary attack that gets around Account Lockout restrictions and Secondary Authentication on any account.
What it's not:
A way around or removal that is fully automated
Why?
This bug is very obvious, and it was only a matter of time before it was used privately for bad or harmful things. I made it public so Apple can fix it.
Get the file from
From CNet
Use the iCloud Remover Tool to bypass the iCloud activation lock on your iPhone and save your data. This tool can be used to recover data from iCloud-locked devices. The tool works fine with all iPhone and iPad models.
From SoftFamous- iCloud Remover
The iPhone specifically has a tool that bypasses this limitation and allows you to have unlimited use of the phone on any available network, its iCloud Remover.
It works by unlocking the phone using the IMEI and generates an activation code specifically for the phone to have no limits when it comes to the use of the phone.
The interface is limited features with straightforward options of what you need out of the application. The activation code decodes the lock function and allows you to have access to any mobile carrier irrespective of the region.
Tenorshare 4MeKey
To Remove iPhone Activation Lock, No iTunes Needed. By Connecting iPhone, Jailbreak, Remove Activation Lock. Easy to use.
Dr.Fone
Supports devises from iPhone 4S to iPhone X, iPad (2 to 4, Air, Mini, and Pro). iOS 9 to iOS 14
iRemove Software
Supports devises iPhone 5S to iPhone X, iPad (Air, Mini, and Pro), Mac (Air, Mini, and Pro), and Windows. iOS 12.3 to iOS 14.5.1, Windows 7 to 11, macOS 10.11 and higher.
Doulci
Supports devices like iPhone 6S to iPhone 12, iPad (Air, Mini, and Pro), iPod touch, Mac (Air, Mini, and Pro), Linux, and Windows. iOS 7 to iOS 12, Windows 7 to 10, XP, Vista, Ubuntu.
CheckM8
Supports iPhone 5S to iPhone X, iPad (4 to 6, iPad Air, Mini, and Pro), Mac, and compatible up to iOS12 to iOS 14.8.1
Provides simultaneous.
A hacker named Prxx13 recently released a tool called iDict, which he claims can be used to bypass the security measures of people's iCloud accounts and obtain their passwords.
At present, if Apple notices that the iCloud user account password has been entered incorrectly several times in a row, it will lock that account in the shortest time, but the iDict tool can easily bypass this limitation by entering an unlimited number of passwords. Guess the user's account. This tool uses a dictionary to guess passwords, so if your password does not exist in the database of this tool, your Apple ID account is safe, but you should note that hackers can use different dictionaries to guess your password.
Prxx13 says that this security hole is very obvious and has been used by some people for malicious activities in the past, he goes on to say that the reason for releasing the iDict tool was only for Apple to realize this security flaw in the iCloud security system.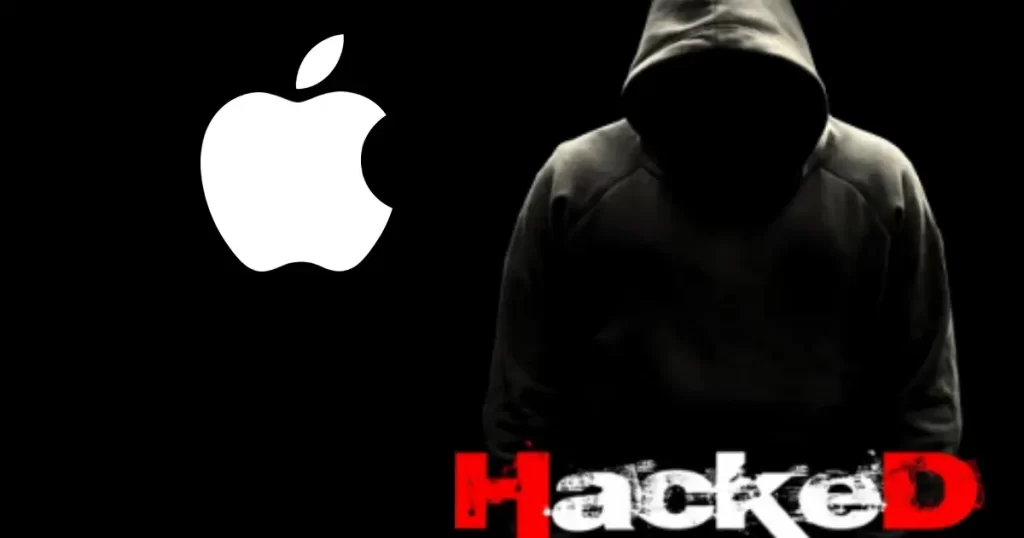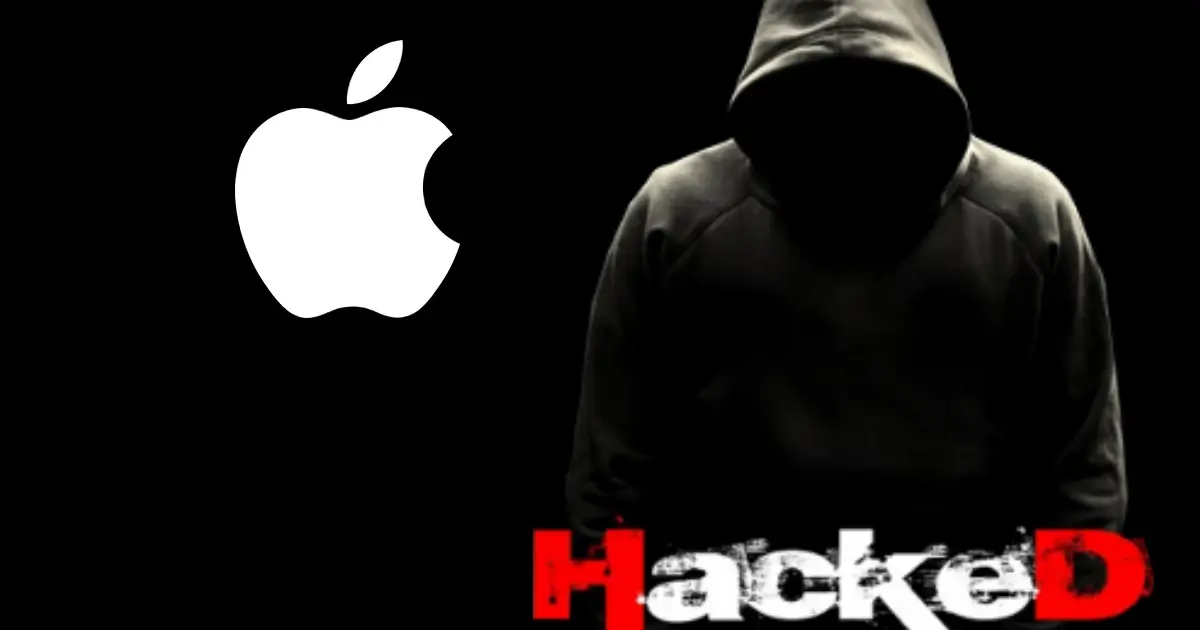 Sure, Apple will patch this exploit as soon as possible, especially since we have recently seen the hacking of some users' iCloud accounts. Also, yesterday we saw Apple remove the Photos app from the iCloud website, which could be due to this security problem.
Family Care System ( SPY24) is the name of a mobile application with very simple installation and activation.
Which allows parents to control and manage their children's activities in mobile virtual networks.
Below you can see some of the features of the SPY24 program:
Monitor calls and text messages with date and time
Report messages from Telegram, Instagram, WhatsApp, and…
Continuous instantaneous position and routes traveled
Visited websites and implemented programs
With the ability to hide 100% of the program and remote management
Ability to block websites, apps, and remote contacts
Many hackers have created software and programs that can easily infiltrate a person's phone with a little negligence of the smartphone owner.
This software is not few, but the point that is very dangerous in using these tools and software is that there is a possibility that these tools themselves will be infected and destructive, and this is where the best and most standard and maybe it is better to say. The most professional way is to use the authentic Kali operating system and its tools.
Once and for all, remember that if your cell phone is hacked, it means that the hacker has access to both the applications installed on your phone and all your accounts, social networks, contacts, and photos. Of course, in the midst of all this sometimes daunting information about cell phone hacking, we have to say that illegally accessing a mobile operating system is not an easy task at all, and one really has to have a motive beyond the adventure to hack your phone. Of course, hacking apps installed on a mobile phone is much easier than hacking a mobile phone. In fact, hackers, by creating a trojan, which is usually found on non-genuine programs, but with dazzling colors and glazes, are usually placed on your sites, installed on your phones, and create an op…
How to Hack an Apple ID Using Kali Linux
In this blog post, we will show you how to hack an Apple ID using Kali Linux. We will be using the SPY24 software to do this. SPY24 is a powerful spy software that can be used to hack into any account, including Apple ID accounts.
To hack an Apple ID using Kali Linux, follow these steps:
Download and install SPY24 on your Kali Linux machine.
Start the software and enter the victim's Apple ID and password.
Click on the "Hack" button.
The software will start hacking into the account and will retrieve the victim's personal information, such as their name, address, phone number, email address, and credit card information.
Once the hack is complete, you will be able to see all of the victim's information in the software interface.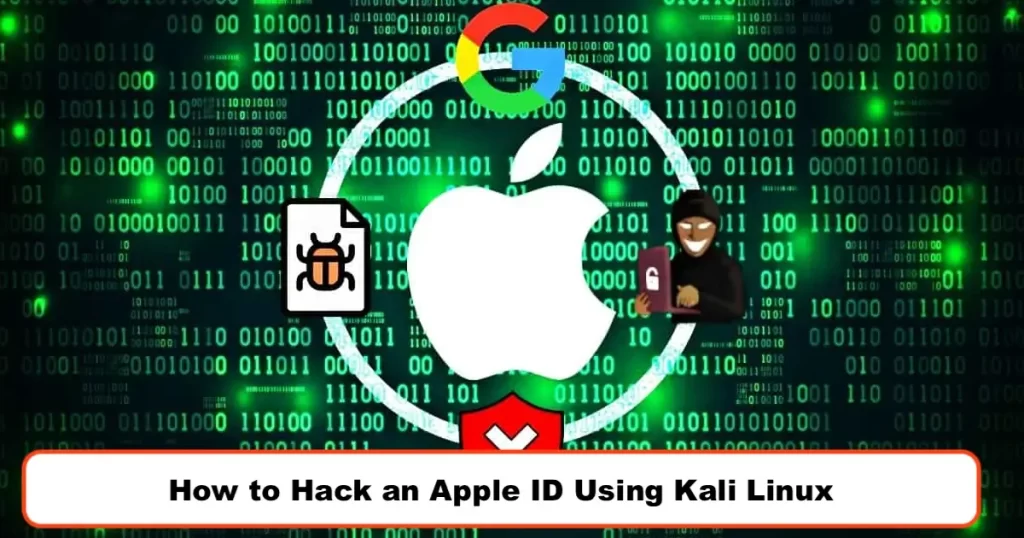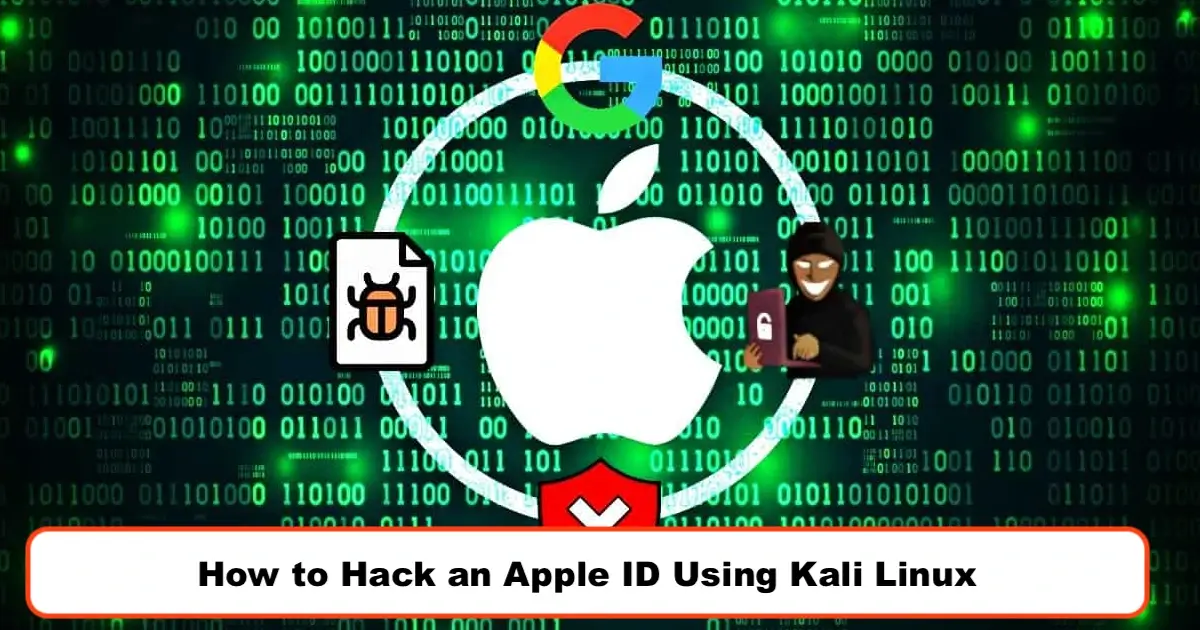 Best 8 kali Linux iPhone Hacking Tools for Mobile
This open-source tool allows Linux iPhone access.
libimobiledevice lets Linux communicate with iOS devices.
Popular iPhones and iPads aren't open sources. Many iOS users use open source, including Linux. Apple's software lets Windows and macOS users talk to iOS devices, but Linux users can't. In 2007, open-source coders created Libimobiledevice (then named libiphone), a cross-platform iOS communication solution. Linux, Android, Raspberry Pi, Windows, and macOS support it.
C-written Libimobiledevice communicates with iOS services via native protocols. It's open-source since it doesn't need Apple libraries.
Libimobiledevice, an object-oriented API, includes several terminal utilities for your convenience. The library supports all of Apple's iOS devices. Years of R&D produced this. usbmuxd, device restore, ifuse, libusbmuxd, libplist, limb recovery, and libideviceactivation are project applications.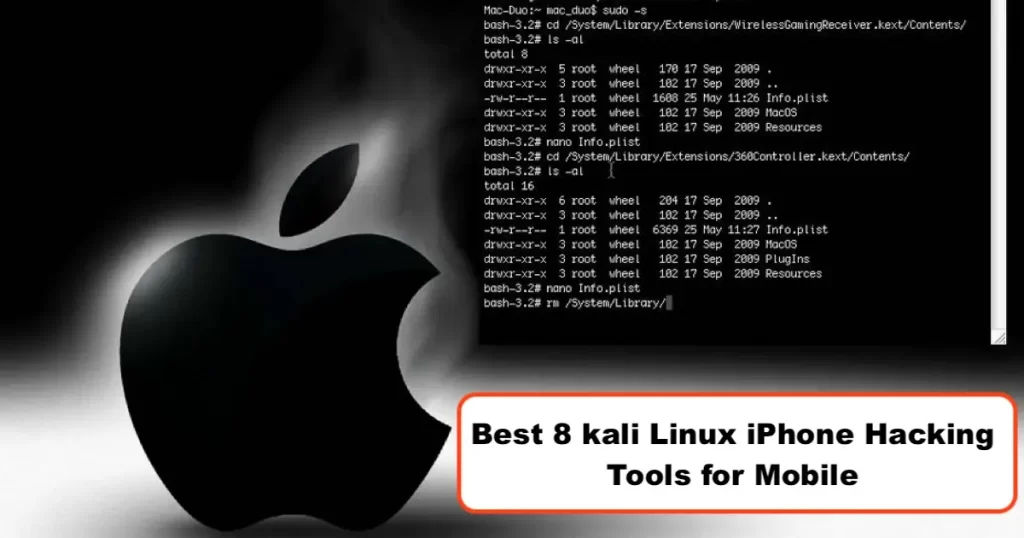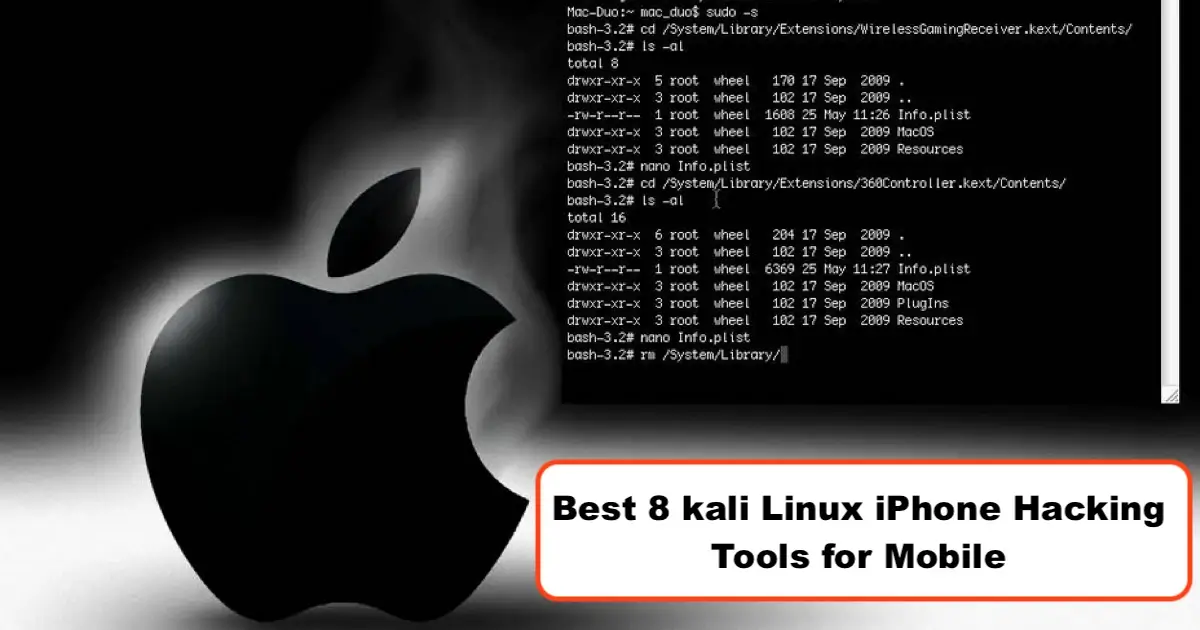 Install Libimobiledevice on Linux
Linux may come with libimobiledevice. You can check your package manager, app store, or project commands:
$ ifuse --help
You can install libimobiledevice using your package manager. For instance, on Fedora or CentOS:
$ sudo dnf install libimobiledevice ifuse usbmuxd
On Debian and Ubuntu:
$ sudo apt install usbmuxd libimobiledevice6 libimobiledevice-utils
Alternatively, you can download and install libimobiledevice from the source code.
Connecting your device
Once you have the required packages installed, connect your iOS device to your computer.
Make a directory as a mount point for your iOS device.
$ mkdir ~/iPhone
Next, mount the device:
$ ifuse ~/iPhone
Your device prompts you to trust the computer you're using to access it.
The iPhone prompts you to trust the computer.
Once the trust issue is resolved, you see new icons on your desktop.
New icons for the iPhone appear on the desktop.
Click on the iPhone icon to reveal the folder structure of your iPhone.
The iPhone folder structure is displayed.
My iPhone images are in DCIM, my most-used folder. I use these photographs in articles and enhance them with Gimp. Libimobiledevice utilities allow me to directly view photographs instead of emailing them. I can transfer these folders to Linux. I can create and delete iPhone folders.
iRET (iOS reverse engineering toolkit)
This is probably one of the most well-known pieces of software for testing iOS security, and for good reason. Anyone with a job that requires them to do the same thing over and over again will tell you that automation and shortcuts are must-haves to make work go faster and be more pleasant. iRET is an app that adds exactly these kinds of features, making things easier and more efficient for the user. As each security hole is patched and fixed, the same tests must be run again and again.
Key features of iRET are:
the tool is useful for showing parts of object files and libraries that you choose.
dump decrypted: Allows keychains, keys, and certificates to be managed and changed.
SQLite is a relational database management system that is free to use.
Theos: Tools for changing things at runtime
Keychain dumper is a tool used to see what keychain items are available on an iPhone after it has been "jailbroken."
Plutil can be used to check the syntax of property list files or to change plist files from one format to another. Class-dump-z is used to create headers in dumps.
Here is a great article with more information about iRET, and here is where you can get the app.
Myriam iOS
Myriam is a training tool for reverse engineering. It was made by an iOS developer who wanted to make reverse engineering and make iOS apps easier for beginners. This program gives the user a list of basic tasks that they need to do. These tasks include everything from changing the app's logo to changing data within the program. If you want to learn more, you can look at this YouTube playlist made by FCE365, the company that made the app. Myriam is just one way that you can learn about the science of reverse engineering and making Apple iOS apps.
All of the menus for applications are:
Detecting a jailbreak
Bypass authentication Get around activation
Modify in-app data
Web manipulation with UIKit
Variable modification
Here's where you can get the app and take a look.
iWep Pro
iWep Pro is a set of useful wireless apps that can be used to turn your iOS device into a diagnostic tool for wireless networks. This app lets you know quickly if any of your connected wireless devices are vulnerable to security flaws. It can also tell you what the passwords are for the Wi-Fi networks near you. Using this app can help you lock down your Wi-Fi network and fix any problems with how it's set up. You can also share Wi-Fi keys with friends in a safe way. This lets you tell people about public networks that you have already used.
The most important things about iWep Pro are:
The ability to look for routers that work with WEP/WPA
There are ways to scan a network.
Automatic connection to networks for which you have the keys. You can also connect manually to networks that aren't supported.
Here is where you can get the app.
Burp Suite
Burp Suite is a tool for testing network security that lets you see what people are doing on your network. This is helpful if you want to see how traffic flows and can give you information about how an application or website works. The application's proxy tool is a big part of how this is done. This lets you use your browser to move through the app. This means that your phone can host the session and all of your network traffic can be sent through it. The site's creators put up a helpful website with a long list of "how-to" articles that cover:
There is a lot more to this app than meets the eye, so if you want to play around with iOS security, you should definitely check it out.
Here is where you can get Burp Suite.
Cycript
Cycript is a useful app that lets developers see and interact with iOS apps while they are running. It does this with Objective-C++ and JavaScript syntax and a command-line-based interactive console. It has tab completion and syntax highlighting, just like any good command line tool, which gives it a desktop-like feel and makes it easy to use.
Some useful features of Cycript are:
Being able to put things into processes
Objective-C messages
JavaScript extensions
Explore without much effort
Connected objects
Calls to foreign functions
Magical tab-complete C++11 Lambda syntax
Here is where you can get Cyscript.
SPY24 Hacker for iPhone
This app isn't really a hacking tool, but it can be used to listen in on other people's conversations. Users can get information from afar by installing keylogging software and sending SMS messages. Monitoring can be done from a distance, and the phone being watched won't know anything is being logged. Passwords, keystrokes, the history of a website, and screenshots that are taken automatically are all sent via FTP or email. All of SPY24's features can only be used if the iPhone has been jailbroken.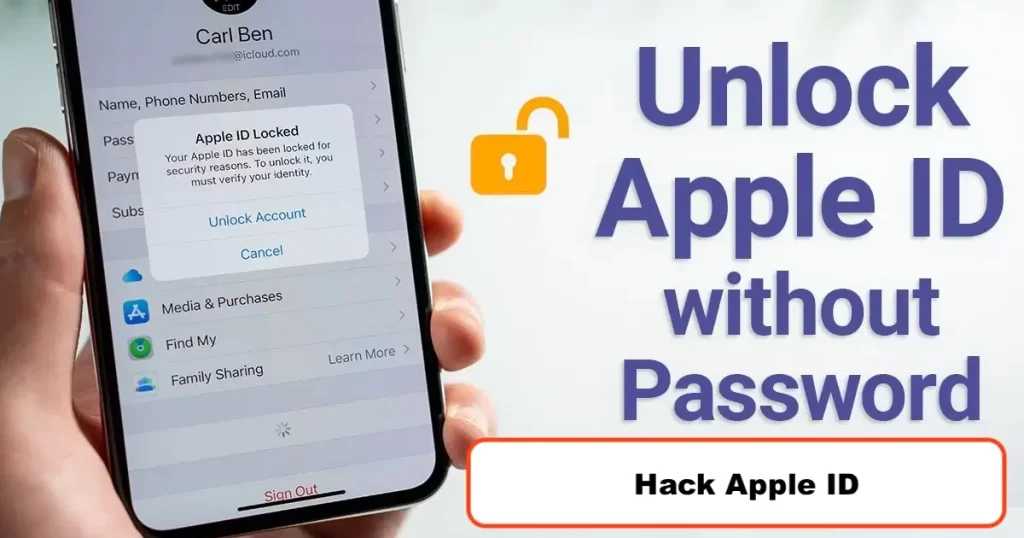 The product is advertised as a way for parents to keep an eye on their kids. The main things about it are:
This feature lets you keep an eye on SMS and messaging apps like Whatsapp, WeChat, Facebook, Skype, Line, Kik, Viber, and more.
Features of tracking: These include call history logs, call recording, SMS capture, keystroke capture, clipboard capture, website history, and GPS tracking.
Capturing multimedia: Pictures, photos, videos, and voice messages can be sent.
Phone control: This feature lets you block apps and set a time limit for your screen.
Users can't find it.
SPY24 Install application free The Most Powerful Hidden Spying App to Monitor Android, IOS Cell Phone & Tablet Device Remotely. Best Android Parental Control App for Kids & Teens Online Safety.
Now take the liberty to monitor Android, and IOS devices with exclusive features better than ever before Monitor all Voice & Text Messages Communication records, Listen to & Watch Surroundings in Real-time Unleash Digital Parenting with Android, IOS Spy App Spy (Surround Listing & Front/Back Camera Bugging) IM's VoIP call recording on Android OS 13 & above With 250+ Surveillance Tools at your fingertips using Android Tracking & Parental Monitoring Software.
---
Conclusion:
Hacking an Apple ID can be a very useful skill to have. With SPY24, it is easy to do and only takes a few minutes. This type of hacking can be very useful if you need to get into someone's account for whatever reason. Whether you are trying to retrieve someone's personal information or just want to see what they are up to, SPY24 can help you do it.