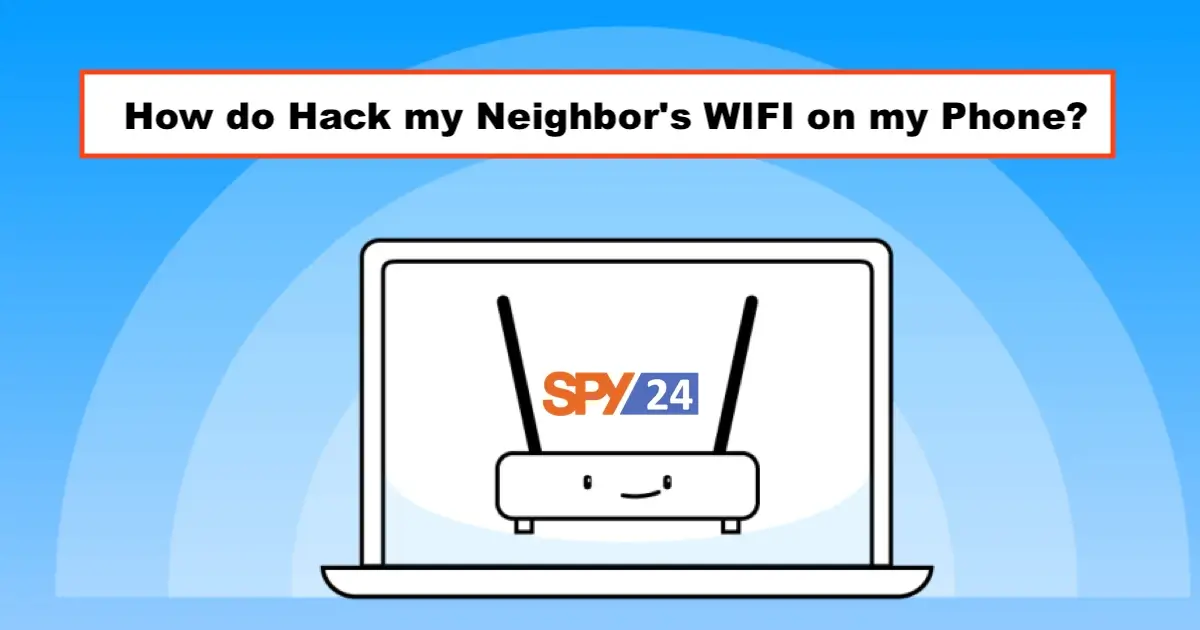 Did you know that you can hack your neighbor's wifi password on your mobile phone? It's true! All you need is a few simple tools and some basic knowledge about networking. In this blog post, I will show you how to do it. Stay tuned!
Today, there is almost no place where they do not use Wi-Fi. Access to public Wi-Fi is now very easy everywhere, from offices, food stalls, cafes, restaurants, hotels, hospitals, and so on. But for access to Wi-Fi that you have a password and limited access to, is there a solution or the answer that we want to know in this article? How do I hack my neighbors' WiFi on my phone?
you can use this method of hacking wifi from either a phone or a laptop, just for free!
How to find your neighbor's wifi password
If you're interested in finding your neighbor's wifi password, there are a few things you should know. First of all, it is important to understand that hacking into someone's wifi network is illegal and can lead to serious consequences. Additionally, it is important to be aware that there are a variety of ways to hack into a wifi network, and some methods are more effective than others. Finally, if you do decide to hack into a wifi network, it is important to be sure that you know what you're doing and that you have the proper tools and skills for the job.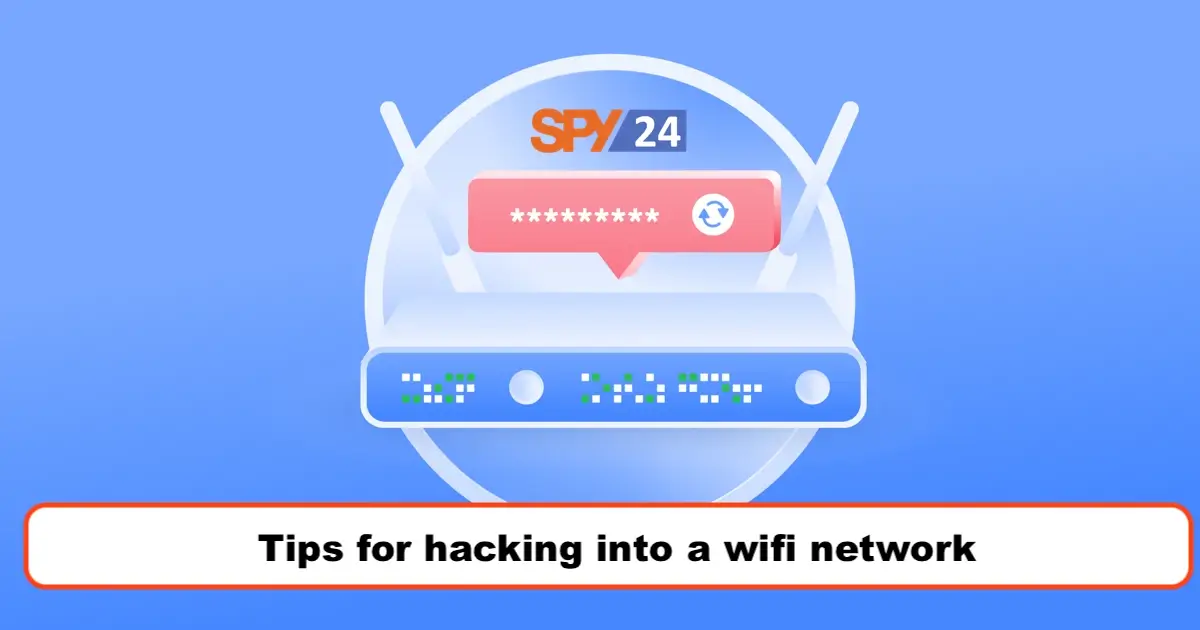 Tips for hacking into a wifi network
Hacking into a wifi network can be done in a variety of ways. One popular method is to use a program called "aircrack-ng." This program allows you to crack the WEP or WPA encryption on a wireless network. Additionally, there are a number of websites that offer free wifi hacking tools and tutorials. However, it is important to note that these methods can be difficult to use and may not be effective in all cases.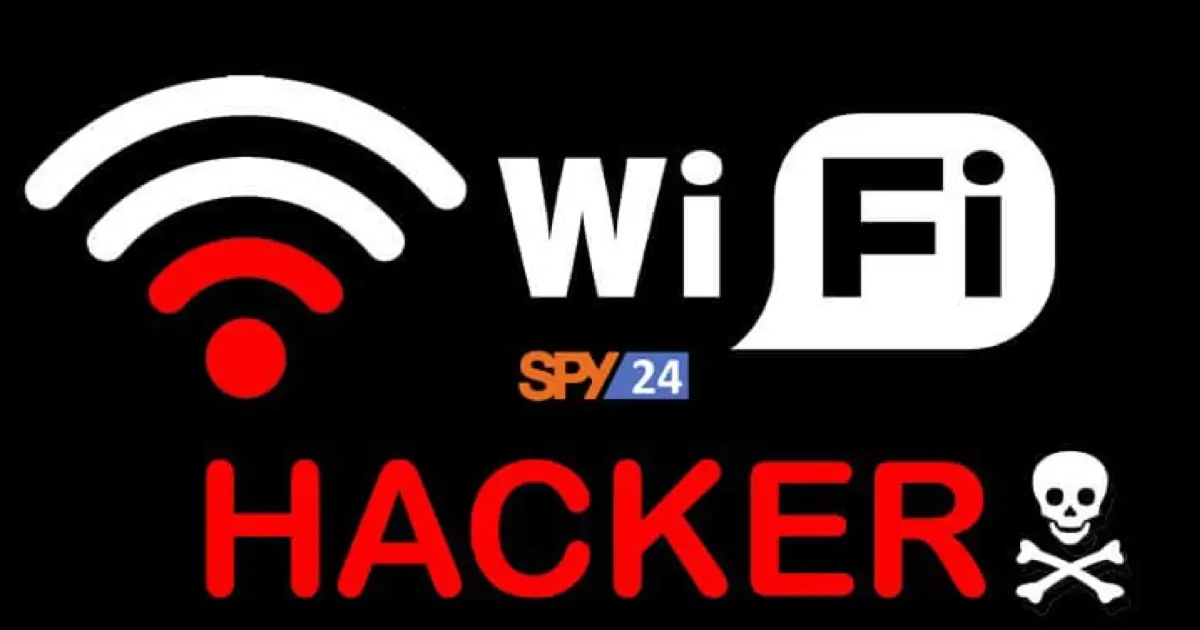 Why you should never hack into someone's wifi network
Why you should never hack into someone's wifi network
Another popular method for hacking into a wifi network is to use a tool called "wifite." This tool automates the process of cracking WEP or WPA encryption on a wireless network. Additionally, wifite can be used to automatically deauthenticate clients from a target network, making it easier to hack into the network. However, like aircrack-ng, wifite can be difficult to use and may not be effective in all cases.
The consequences of hacking into a wifi network
Hacking into a wifi network can have serious consequences. If you are caught, you could face fines, jail time, or both. Additionally, if you hack into a wifi network and use it to commit crimes, you could be liable for those crimes. Therefore, it is important to only hack into a wifi network if you are prepared to accept the consequences.
Hack WiFi using an Android phone (without Root)
Undoubtedly, you know that a rooted Android phone increases your chances of hacking any WiFi, but you can also hack WiFi using a non-rooted Android phone. We have provided a list of programs and methods for hacking WiFi passwords by Android phones.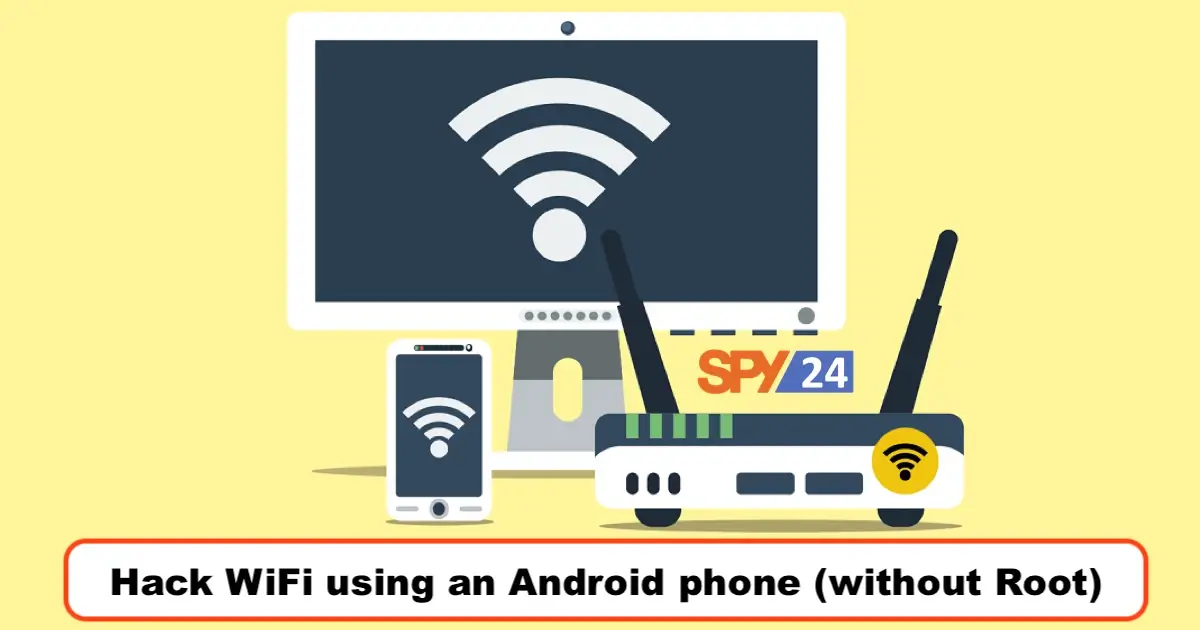 PS WPS / WPA tester:
PS WPS / WPA tester is a very popular, widely used, and useful Android application for WiFi hacking. In addition, this method is very easy and is performed after several steps of hacking. The best and most important part and function of this program are that it can be used without a rooted phone and it can also be used in a rooted phone with some additional features. The following is how to use this program.
Download and install the WPS WPA test program from the Google Play Store.
Turn on your WiFi on your mobile device.
Open the app now and search for networks.
Select the network you want and start the hack by tapping.
You can also use this program to perform a brute-force attack.
You can also insert the key manually.
Very useful use of this app that should be mentioned is great for checking your WiFi security because it tries different combinations of words to crack the password, and if it quickly finds your network code, you can password Change for better security.
How does hacking into an Android phone happen?
It is interesting to know that today, all that is needed to hack an Android phone is to register quickly with a popular spyware program and a few minutes of physical access to the device, this is enough to hack. So there is no doubt that government agencies and experienced cybercriminals can easily hack an Android phone remotely.
"Legitimate" spyware apps
Hacking is generally done by two groups of people. The first group of people uses spyware for a variety of legal reasons, including parental control over a child's phone, tracking a lost device, or tracking employee activity. And the second category can be done by these tools with malicious intent and without informing the target. The question is, are you vulnerable to such an attack? It
is important to know that spyware programs often require physical access to your device at least once. And you should know that once it happens, the phone can be hacked remotely. You will not even notice that you are under surveillance. Some of the most commonly used spyware on other devices is mSpy, Spyic and Cocospy.
Protection tips:
As mentioned, the most effective, best, and safest way to prevent these spyware programs is to keep your phone out of the physical reach of hackers. Do not leave it unattended and try not to lend it to strangers. Do not forget the password on the phone.
If you're worried about not knowing if someone has hacked into your phone before? To manually check your Android phone to check for spyware installation, follow these steps: Go to Settings.
1. Tap Apps and Notifications and view all apps.
2. Look for suspicious and unfamiliar menu items, then delete them.
You should also know that you may rely on antivirus software to scan your Android device.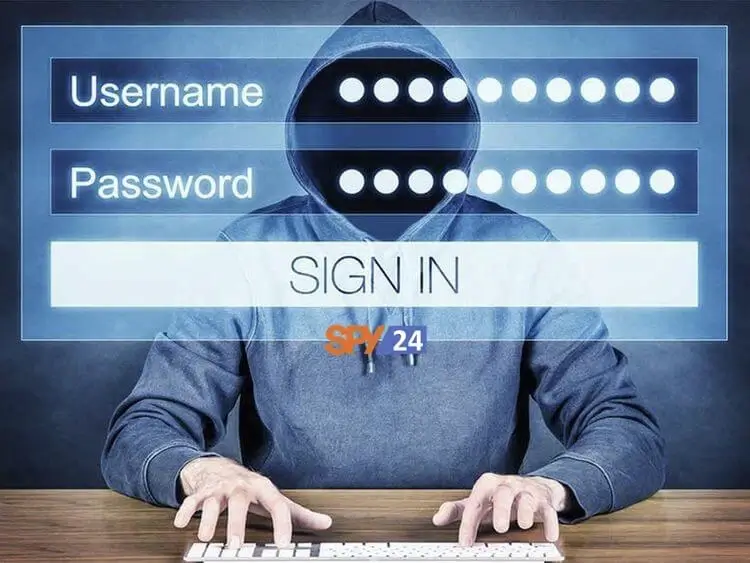 Spyware Trojans
Spyware infiltrates in a variety of ways, some of which we will address: Some forms of spyware are packaged as trojans. They are known as harmless or even useful software. But their goal is by no means harmless. They try to achieve any goal to download spyware hidden inside the Trojan.
To do this, hackers use social engineering or psychological manipulation tactics. For example, they may send emails promising a free gift to persuade their victim to download an app. SpyNote, an Android Remote Access (RAT) Trojan, is a threat that you need to be very careful about. You should know that these applications can view text messages, access your phone's camcorder, listen to the sound recorded by the microphone, and determine the last known GPS location.
You may subconsciously add apps to your system by downloading apps from third-party sources outside of Google Play. In this world where the need for internet access is always felt, we all need to stay connected to the internet no matter where we go.
There are times when we may have difficulty accessing the web and need to borrow a Wifi connection. However, you may need to hack into the Wifi network. do not worry! Wifi network hacking is not the science of missiles or stem cells. In this post, we will teach you how to hack WiFi without root using some of the best programs in this post. Get used to this Wifi hacker without root tools
How does hacking someone's phone camera remotely happen?
As mentioned, attackers can easily hack your camera remotely using solutions like SpyNote. In order to do this, the simplest and only thing that needs to be done is to convince you to click on a malicious link. Did you know?
Spyware programs launched to control parents provide useful ways for hackers to hack your camera. Have you ever heard that popular apps like SPY24 and MobileSpy provide live access to the phone camera and allow hackers to take videos and photos using the device in question?
The only positive thing for us is that, like most spyware programs, it is "legitimate". Hackers need physical access to your phone to install malware. Therefore, to prevent such an attack, make sure that your phone is not placed where it can be accessed by strangers and profiteers without the necessary protection. The password will also be useful to unlock the phone.
SPY24 Install application free The Most Powerful Hidden Spying App to Monitor Android, IOS Cell Phone & Tablet Device Remotely. Best Android Parental Control App for Kids & Teens Online Safety.
Now take the liberty to monitor Android, and IOS devices with exclusive features better than ever before Monitor all Voice & Text Messages Communication records, Listen to & Watch Surroundings in Real-time Unleash Digital Parenting with Android, IOS Spy App Spy (Surround Listing & Front/Back Camera Bugging) IM's VoIP call recording on Android OS 13 & above With 250+ Surveillance Tools at your fingertips using Android Tracking & Parental Monitoring Software.
---
How does hacking phone with just their number happen
Just as there is a lot of noise today, especially in the government of men around the world, governments can use surveillance tools like Pegasus to hit other people's cell phones without touching them. All you need is a WhatsApp call.
Once they get your phone number, you're fair game. Now the question arises whether cybercriminals can work with only one number as much. Carsten Nohl, a German security researcher, once showed a CBS network the technique that attackers use to hack phones.
He successfully hacked into the phone of a member of the US Congress and used it to track the politician's whereabouts, record his calls and read his messages. Which is very interesting. This technique exploits vulnerabilities in a network exchange service called Signaling System # 7 (SS7), which allows various cellular networks to exchange data and bills correctly.
This trick requires advanced technical skills and is only accessible to experienced hackers. However, it is best to share your phone number only when necessary. Keep it out of the public eye. So far we have seen how important it is to hide the number.