Have you ever wanted to know what someone is up to on Snapchat? There's a new app called SPY24 that can help you do just that! With this app, you can track any Snapchat account and see all of their messages, photos, and videos. You can even see the location of the person's phone! Whether you're trying to keep an eye on your kids or keep tabs on your cheating spouse, SPY24 is the perfect tool for the job. So download it today and start tracking!
The best Snapchat spy app is Snapchat Spy. Read Snapchat messages without having ROOT Just get the app and put it on the phone you want to track.
Every day, around 100 million people use Snapchat. Because of this, any parent would be smart to install a Snapchat spy. Teens really like this app because it lets them take "snaps," which are photos that disappear after 10 seconds.
Unfortunately, this makes many kids, especially teens, want to take some racy photos and send them to their boyfriends or girlfriends. With Spy Phone App, an easy-to-use Snapchat spying and Snapchat tracker app, you can make sure that your kids aren't doing anything like this.
Download the Android version of the Spy Phone app.
Many kids don't realize that the person who gets the photos that are supposed to disappear can easily save them. Because of this, the app isn't as "safe" as it says it is. As a parent, you need to make sure that your kids don't get caught up in the moment and send personal pictures to anyone. A Snapchat spy will make sure you can see all the pictures your kids send and receive, so you can talk to them if you see anything strange.
How to hack SPY Snapchat No Root
The Spy Phone App: How to Use It
Spy Phone App is a Snapchat spying program that is easy to use. In three easy steps, you can start to use it:
1. Get it here
2. Install
SPY24 Install application free The Most Powerful Hidden Spying App to Monitor Android, IOS Cell Phone & Tablet Device Remotely. Best Android Parental Control App for Kids & Teens Online Safety.
Now take the liberty to monitor Android, and IOS devices with exclusive features better than ever before Monitor all Voice & Text Messages Communication records, Listen to & Watch Surroundings in Real-time Unleash Digital Parenting with Android, IOS Spy App Spy (Surround Listing & Front/Back Camera Bugging) IM's VoIP call recording on Android OS 13 & above With 250+ Surveillance Tools at your fingertips using Android Tracking & Parental Monitoring Software.
After setting up your Spy Phone App account, you can use your login and password to get to it from any device. So, even if you are on a business trip abroad, you will still be able to read your kids' Snapchat messages.
You can also keep an eye on other social media apps with this program, so you'll know for sure that your kids aren't talking to anyone dangerous. It is legal to use the Spy Phone App because it is not a phone hack. The app's message logs are stored on our secure server, which is a safe place for them.
Snapchat is a great app for making friends, but some bad people or kids who don't know better can use it to do bad things. Install a Snapchat spy to keep an eye on your kids and make sure they are safe from bad people.
Snapchat is a brand name owned by SNAP INC. Go to Snapchat's Google Play page to find out how to get it.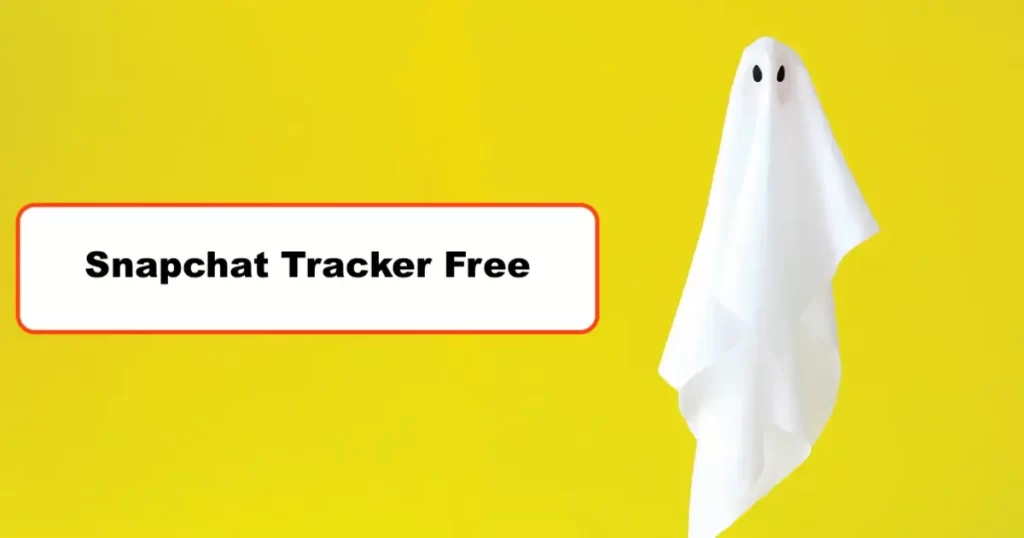 SPY24 lets you watch Snapchat from afar.
With the SPY24 app, you can watch and control what your child does on Snapchat from afar.
Free Snapchat spy. How to keep track of Snapchat
You could use a Snapchat spy to keep an eye on your child's social media activity or to make sure that your employees aren't using work devices to talk to their friends or read about the latest celebrity rumors.
The app also takes pictures with the camera, saves SMS messages, takes screenshots, and keeps track of your location and Web history.
How to get free access to someone's Snapchat

Online, you can see all of their Snapchat pictures.
How to Keep an Eye on Snapchat Without Letting Them Know – Snapchat Spy
We all want to keep our kids safe, but it's getting harder as technology advances and older people don't keep up. But the real danger to their safety comes from the phones themselves. There are lots of things that could hurt them in the social media apps they use. Everything from fake pictures of how pretty they should look to scams that ask for money for a short-lived but fake reward to people who want to hurt children.
Snapchat might be the app that is hardest to keep an eye on. It uses one-of-a-kind encryption data to make sure that posts only stay up for 24 hours and then disappear. So, it's hard to catch scammers and predators in the act unless you have an app that keeps an eye on it for you.
Why do you need to watch Snapchat?
There isn't really a consistent filter on Snapchat. You might not know that adult content is being posted. When someone posts something, you can only see it if you tap on it. Rarely is there a thumbnail or other hint about what's in the post? If you opened it, you might see cute puppies licking each other's faces. Or it could be a picture of a person's private parts. It goes from one end of the spectrum to the other. The posts also get deleted after a certain amount of time. This is another way that Snapchat is dangerous.
Children post silly things on Snapchat, like when they get into trouble or do dares. People have said that because Snapchat posts can be deleted, many kids feel like they can do wrong things without getting caught. Because of this, you need to keep an eye on Snapchat. Stopping sexting and other bad things is possible.
How can Android users best keep an eye on Snapchat?
On Android, there are some great ways to keep an eye on Snapchat. There are a lot of apps for parents that you can check out. But we found that SPY24 was one of the best. This has all the best things that parents want. We recommend an app that doesn't make it clear that you're spying on someone. It would help if you were like a tech ninja, who is never seen or heard but whose actions are felt.
You should always be gentle with your kids because you don't want them to think you're abusing your power. It's always a good idea to talk to your kids about why you're watching what they do on their phones. It can keep them from having pointless fights and trying to find ways to get rid of the app.
Watch what they say on social media. You can get a notification whenever they post something on any social media site, including Snapchat.
You can see what apps they use and how they use them. This lets you know when and for how long people are using Snapchat.
If you find that your kids aren't living a good life while using Snapchat, you can stop them from using it or delete it from their phone using remote access.
You can also keep an eye on their calls and texts. You can check your texts to see if the word "Snapchat" is there, so you can know when someone is talking about the app.
You can also listen in on their phone calls to find out who they're talking to and for how long. Even though this might not help you monitor Snapchat directly, you might see that they are talking to someone from their old Snapchat circles, which could be a bad sign.
SPY24 takes a picture of the Android screen on a regular basis so that it can catch the Snapchat window when it's open.
It also sets up a keylogger for Android, so any Snapchat messages your child sends will be tracked. It can watch numbers, and letters, and swipe text chat, which is a great way to find out what is being pushed.
How to Keep an Eye on Snapchat on the iPhone?
SPY24 has been shown to be one of the best iPhone apps for keeping track of what's going on. It has a lot of the same things that SPY24 does. You should be aware that SPY24 might be a little less invasive, but you still have almost the same power.
With GPS, you can always see where your child is. This lets you make sure they are in the right place.
It is possible to block Snapchat and other social media sites completely. But the iOS app blocker might let you block some features while leaving others open. If you want to do this for Snapchat, you should look up how to do it.
You can see charts of how all apps, including social media apps, are used. It's easy to use and can be done whenever you want on your iPhone.
Logs are also kept of chats and phone calls.
You can also keep an eye on how Snapchat is used in a roundabout way, which may be something you want to learn more about. In other words, does your son or daughter use Snapchat to make their own, or do they just look at others'?
The camera on a smartphone can also be used to do this. You could limit the amount of time they spend taking selfies and other videos for their Snapchat profile by watching when they use the camera.
Why do that? 
Many parents will wonder if they should do this, but they should think about a few things first.
You want to make sure your child is safe from online predators who attack kids through social media accounts. You can also avoid things like sexting and getting into trouble when you're young.
You can easily and subtly control how your child's smartphone works. There is no option to freeze all apps, but you can choose which ones they can use. FamilyOrbit and SPY24 are both great apps, but they work best on different platforms. Before you decide which smartphone to buy your child, you should look at all of the features.
What's Snapchat's appeal?
If your adolescent likes this app, you may want to know if they're sending or receiving inappropriate content. Check your child's postings for safety.
Why use Snapchat?
Snapchat spying has various uses. But child safety may be most vital. This app is fun for all ages. This means it's risky. You may wonder who your youngster is talking to and if they're in danger.
Spy apps are the most discreet way to keep tabs on someone. Adults like Snapchat, too. Your partner's Snapchat account may reveal their faithfulness. Let's see what the finest Snapchat-spying app is.
The Spy App can recover sent photographs, videos, and files. Snapchat also tracks the date, video length, and time when media is posted, so you can view everything shared. WhatsApp, Viber, Skype, Telegram, Facebook, and Instagram. The Spy App works on iOS and Android devices.