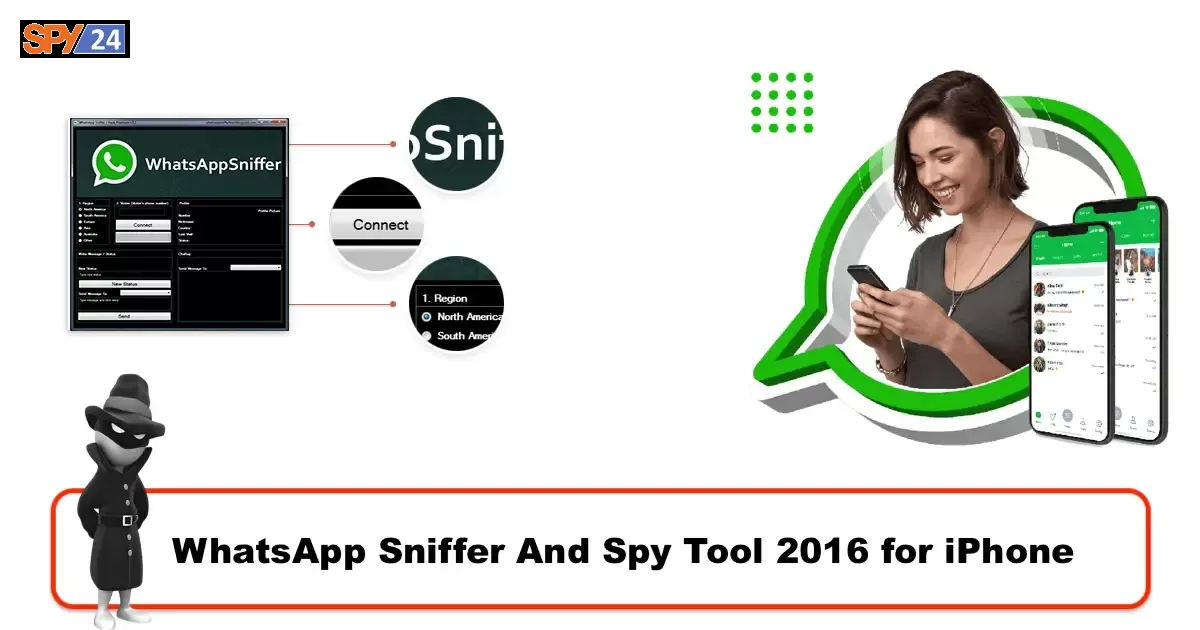 WhatsApp is used around the world to connect people or transfer media files. Its user interface and advanced features make it the best instant messenger. Just by WhatsApp hacking services, you can easily find out anyone's real personality or track someone's activity for security purposes.
Is it possible? Well, the latest technologies and advancements have made it easy for you to view anyone's WhatsApp data. This article is a review of the WhatsApp Sniffer and spy tool to describe whether the tool is reliable or not.
What to know about WhatsApp Sniffer and spy tools?
In today's post, we are here to give you a great app called WhatsApp Sniffer which is one of the best spy apps on WhatsApp. Sometimes you wonder who your friend is talking to or what your partner is doing on WhatsApp.
There is a spy app called WhatsApp Sniffer for this. It is used to monitor WhatsApp chats and the chats of other people connected to your network. You will need to read the full guide to learn more about the WhatsApp Sniffer Android app. You will also know how to download this app to hack WhatsApp messages online for free.
What is WhatsApp Sniffer?
WhatsApp Sniffer is one of the most popular and widely used WhatsApp spy apps in the world today. The latest version of this app has many advanced features that everyone will find useful.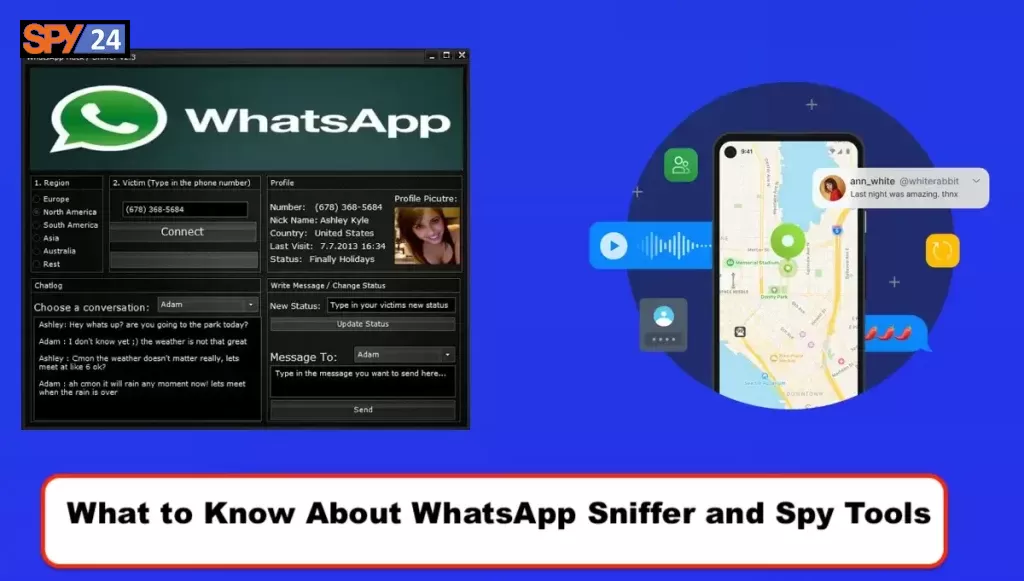 There are many popular spy apps like WhatsDog and Whats Tracker. However, this application has a very clean and easy-to-use interface that sets it apart from others.
How does it work?
This tool works by exploiting weaknesses in unsecured Wi-Fi networks. By using special tools such as packet analyzers or packet capture programs, hackers can intercept data packets sent over an unsecured network. Once blocked, hackers can expose all kinds of confidential information including messages, photos, videos, etc. They can even get login information for accounts belonging to other users on the same network.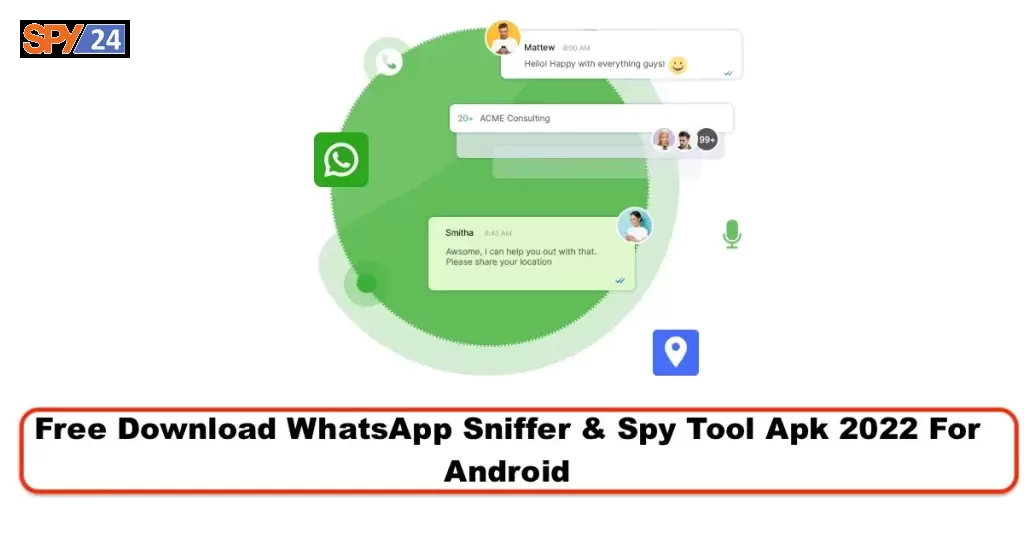 Why Are WhatsApp Sniffers Useful?
It will act as your spy as you can track any of your WhatsApp contacts. This app will monitor the chats of any of your WhatsApp contacts so you know what they are talking about. It will magically come to you as almost no other app allows you to do this.
What is the current version?
If you are using WhatsApp Sniffer and Spy Tool 2016 for the iPhone version, it's time to update it and get more features and services.
WhatsApp Sniffer and spy tool Android update 2023 Update released in February.
WhatsApp Sniffer for Android & iPhone
Looking for an effective way to monitor your WhatsApp conversations? WhatsApp Sniffer and Spy Tool might be right for you. This is a powerful tool for Android and iPhone devices that can help you hack WhatsApp online.
WhatsApp Sniffer Reviews 2022: Does the App Still Work?
Do you have any friends, family members or colleagues caught up in the latest WhatsApp Sniffer craze? This is a popular app that claims to give users access to the private messages of others using the same app. But does it work? Here's an in-depth look at WhatsApp Sniffer reviews for 2022 to help you decide if it's the right option for you.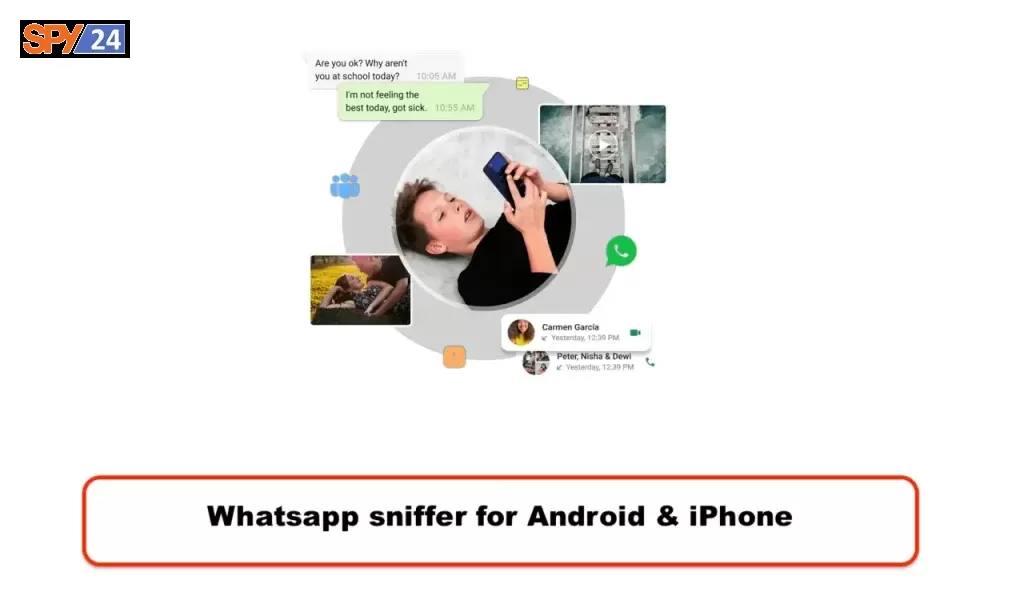 What is the WhatsApp Sniffer?
WhatsApp Sniffer is one of the best spy apps for Android phones to spy on someone's WhatsApp chats. This will make it easier for parents to keep an eye on their children. It is a very simple and easy-to-use application. It is designed to spy on someone's WhatsApp chats. This app will play an important role if you want to monitor your partner's WhatsApp account.
How to get the WhatsApp Sniffer App?
To download WhatsApp Sniffer on your Android you need to click on the download button. This way, your files will be downloaded to your device storage, which you can access later.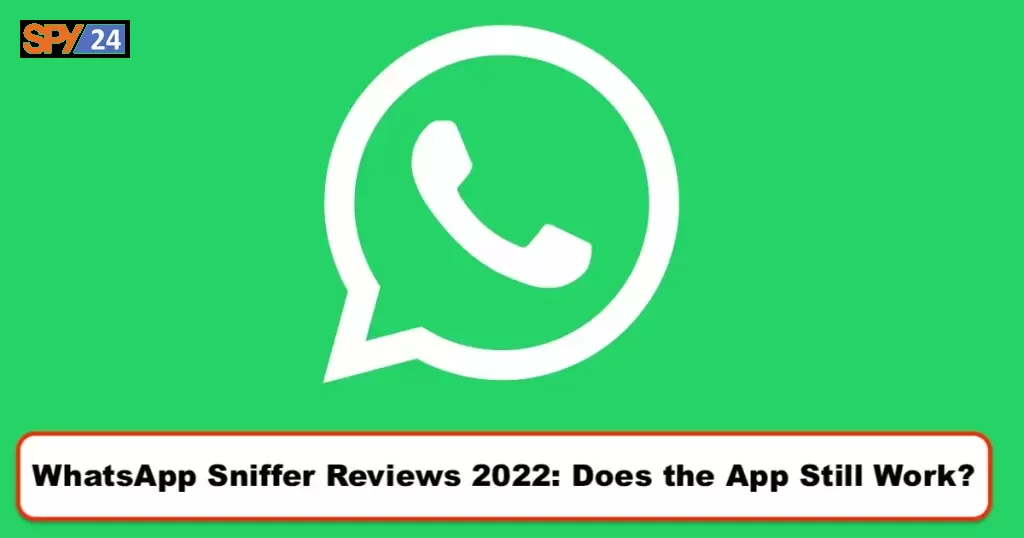 How to WhatsApp Sniffer Install the Android App?
1. Go to Settings > Security on your phone.
2. Allow download from unknown resources.
3. Click the download link to get the apk file.
4. Download the file and save it to your Android smartphone.
5. Double-click the apk file in the download folder.
6. Press the "Install" button.
7. When the program installation is complete, click Finish.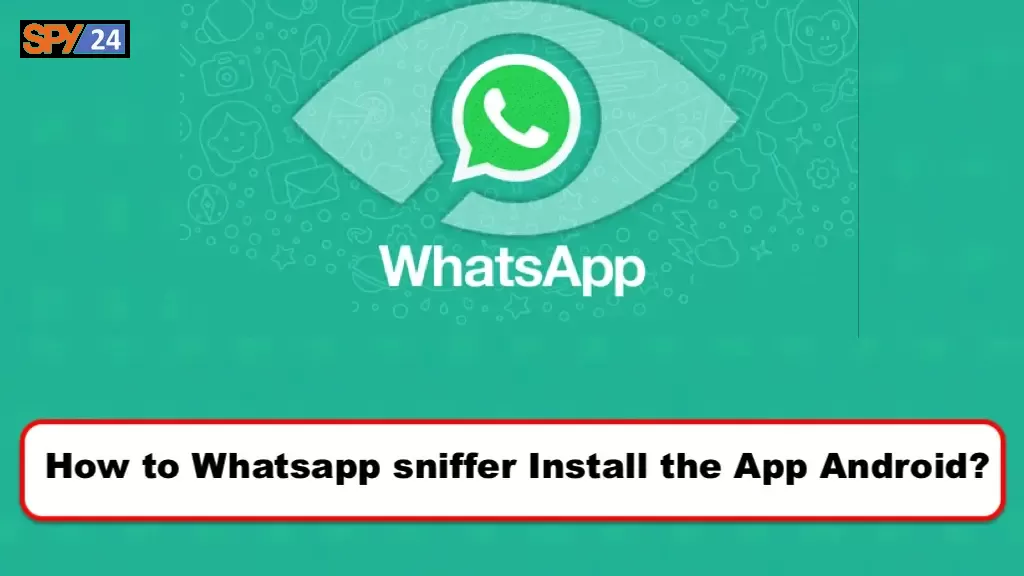 Free Download WhatsApp Sniffer & Spy Tool Apk 2022 For Android
Follow the given steps to download and install this app on your device:
1. Open Android Settings first, then open Security Settings.
2. Now enable the "Install apps from unknown sources" option in Device Manager.
3. Click the download button to get the latest WhatsApp Sniffer APK download link.
4. Save the file to your device's memory.
5. Go to the Downloads folder and click on the downloaded file.
6. Click Install and wait for the installation to complete.
7. Now download and install the Busybox app from the Google Play Store.
---
SPY24 – Best WhatsApp Spy Alternative
SPY24 is an effective spying app that allows you to remotely and secretly monitor all the digital content of your target, including WhatsApp and many other applications. This can be the best control solution for worried parents as they can limit some of the digital activities their kids do on their cell phones.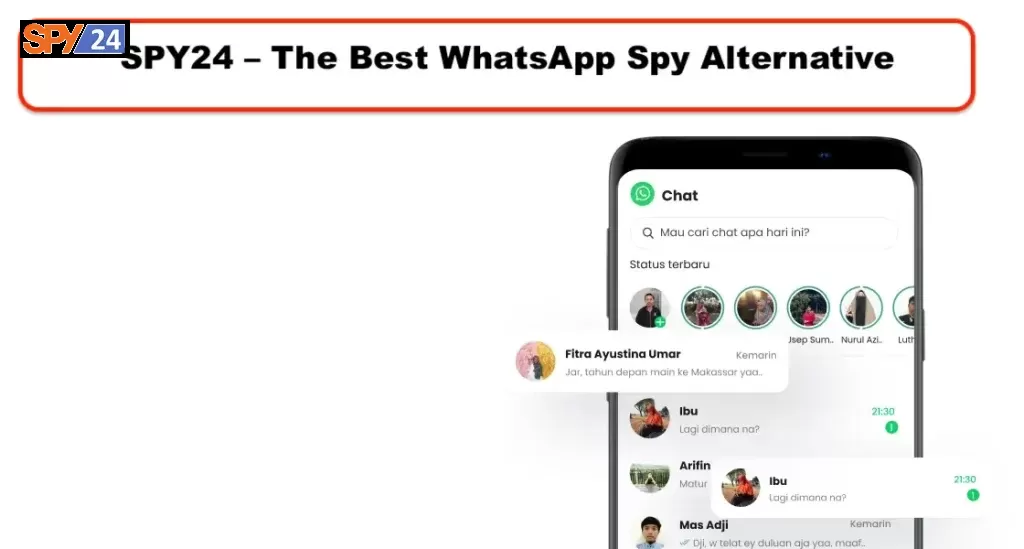 By using this WhatsApp spy app, you are allowed to save WhatsApp content including WhatsApp messages, and audio and video files. It also allows you to monitor calls, SMS, MMS, and Facebook.
What can I do with SPY24?
SPY24 provides more than 40 monitoring features in the case of android devices and 18 features in the case of iOS target devices. By using this spy app you can not only monitor WhatsApp but also many other things which make your spying experience excellent and effective. Some of the key features it offers to the public are:
SPY24 gives you the ability to monitor all types of WhatsApp content present on the target device. You can view WhatsApp contacts, chats, videos, audio, voice messages, and other items that have been shared or received on WhatsApp.
By using SPY24 you can easily track the GPS location of your target person's mobile phone. It also offers a geofencing feature where you can restrict your target person to some specific areas and whenever the person enters or leaves you are notified instantly.
It records all the call information and you can easily know who has called and what was the duration of the calls along with other details.
By using SPY24 you are allowed to view all the text messages that have been received or sent on the target device. Additionally, it also helps you in viewing deleted messages.
It also contains a Keylogger feature, which saves all the data about keys pressed by the target person. By using this feature, you can find out passwords that have been set by your target person.
WhatsApp Sniffer VS SPY24
1. The Similarities
Both apps offer to monitor WhatsApp messages and media content
Both applications can be used on iOS and Android devices.
Both hack WhatsApp from a far distance so you don't need to physically access mobile phones.
2. The Differences
You need to root the target device to use the WhatsApp sniffer and spy tool but SPY24 doesn't demand rooting or jailbreaking.
You and the target person must share the same Wi-Fi. connection for the working of the WhatsApp sniffer app but SPY24 doesn't need this.
SPY24 is much more secure and reliable but WhatsApp sniffer and spy tool 2016 for iPhone needs to enable some unknown resources on target devices.
Why is SPY24 a better option than WhatsApp Sniffer?
Some of the reasons are described below:
SPY24 is compatible with all types of android and ios devices so you don't need to worry whether the target person uses iPhone or Android you can spy by using SPY24.
If you're using SPY24, you don't need to root your target Android or jailbreak your iPhone. But the WhatsApp sniffer only works on rooted devices.
To use WhatsApp Sniffer, you need to install a helper app called the busy box app from the play store on your target device. But SPY24 does not ask you to install another application.
SPY24 needs just 5 minutes to set up and install, then you can easily monitor WhatsApp content just by logging in to your account, but WhatsApp sniffer installation can take a long time because the app is not available on the app store and it's very hard to find it.
By using WhatsApp Sniffer, you are only allowed to monitor WhatsApp, but SPY24 offers more than 40 different monitoring features which makes it a great spy app.
What is WhatsApp Sniffer & Spy Tool Apk?
WhatsApp Sniffer and Spy Tool Apk is a powerful and user-friendly spying tool that allows you to monitor and track WhatsApp user activities.
What are the Features of WhatsApp Sniffer & Spy Tool Apk?
Features of WhatsApp Sniffer:
One of the best things about this app is that it is very easy to use. Just install the app on your device and then start tracking right away. You don't need to do anything else.
The app is well organized and will keep all the WhatsApp conversations you track as well. It won't be difficult to find out which WhatsApp chats are tracking you when you follow multiple WhatsApp accounts.
Well, this is one of the options we look for when downloading an app. It's completely free to use and you don't have to pay any fees to use it. This Android app's messaging service is free and can only be used on rooted smartphones.
This will moreover permit you to export and import all the chats you're spying on from an external capacity. This will permit you to see all the chats even once you are offline.
Is WhatsApp Sniffer & Spy Tool Apk safe to use?
Numerous services on the web give you similar usefulness but none of these apps is accessible on Google Play since they violate user privacy and most of them are scams. But this app lets you utilize the functions securely which are guaranteed by its developer.
Does WhatsApp Sniffer & Spy Tool Apk work on all devices?
Yes, WhatsApp Sniffer and Spy Tool Apk are compatible with most Android and iOS devices.
Is WhatsApp Sniffer & Spy Tool Apk free to use?
Yes, WhatsApp Sniffer and Spy Tool Apk are free to download and use.
Conclusion
This is all about the most recent WhatsApp sniffer app and we hope after reading this guide, you'll download WhatsApp Sniffer on your android device. This app has risen as a savior for all. This permits you to secretly observe any of your Contact's accounts. The app takes you away from individual encryption and lets you read chats in real-time.
In case you're trying to find a more progressed spy app, you can't go wrong with SPY24.
SPY24 is one of the finest spy apps currently accessible. SPY24 computer program spies on mobile phones (Android and iOS) and computers (both Windows PC and macOS). SPY24's spying features incorporate sent and received chat app messages (WhatsApp), text messages, social media network activity (Snapchat), GPS location information, phone call logs, stealth mode operation, calendar events, installed apps, Wi-Fi connections, and emails.
To install SPY24, you just need to follow some basic steps:
Buy a membership. Once your purchase has been confirmed, your login name and password will be emailed to you instantly.
Visit the app's website and log in with your details.
Select "Set up a new phone."
Click on "phone."
You will be required to enable iCloud Backup. Tap on "Proceed."
Fill in the phone credentials and tap on "Verify."
You will be shown the name of the phone as well as the time of its final update.
Press "Proceed."
FAQs
Can I see someone else's WhatsApp messages?
Yes, the latest advancement has made this possible to easily see someone's WhatsApp messages even without having hacking skills. There are a lot of options available on the internet. You can go with SPY24 which does not let you view someone's WhatsApp messages but audio, videos, pictures, contacts, and many more also.
How do you secretly read WhatsApp messages?
If you want to read someone's WhatsApp messages without knowing them then you should use a spy app. SPY24 is an efficient spy app that works in stealth mode, it hides its icon, does not drain the battery, and is of only 2MB size so the target person will not find out that you are spying on them.
How do I know if someone is checking me on WhatsApp?
There is no exact way but there are some tips that can help you in figuring out whether you are being monitored or not. Most spy apps hide their icon but they drain the battery and consume data and may take up a lot of space on your mobile phone memory.
Is there a free WhatsApp spy app?
WhatsApp sniffer is a free WhatsApp spy app, it offers all of its features free of cost. The only problem with this app is that it is not available in app stores and it also doesn't have an official website.