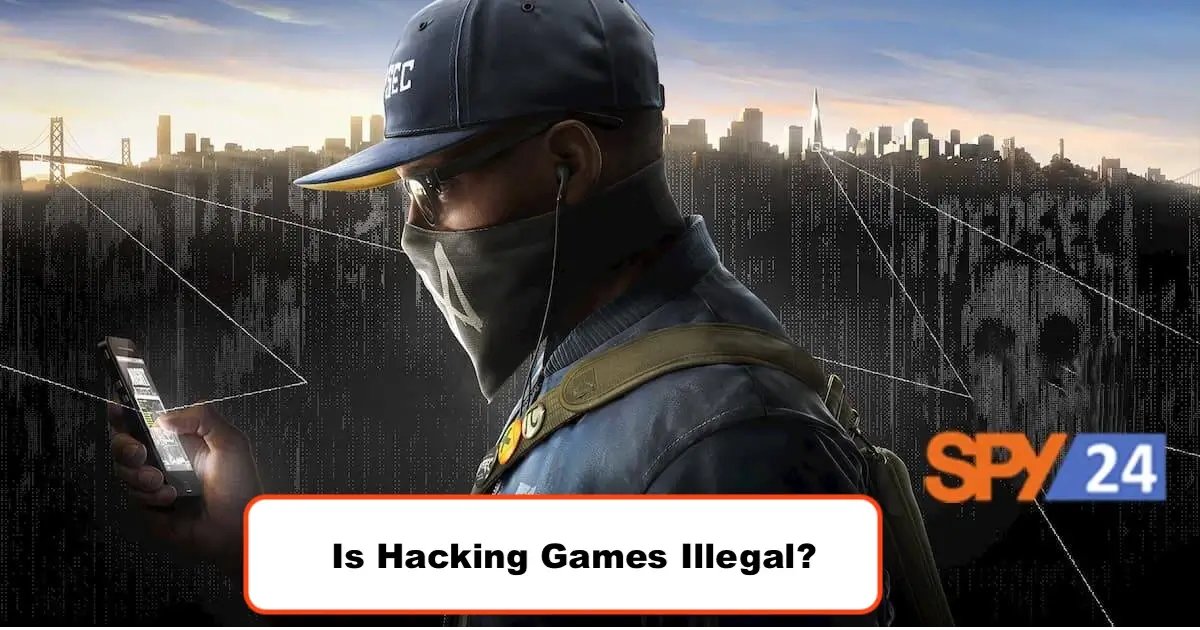 Usually, when we think about hackers, we see a hooded person typing on a keyboard in a dark room with a neon screen, mirroring a scene from Mr. Robot. However, while hacking, or penetration testing as we like to call it, is really interesting work, it is usually done in a professional environment by very smart teams of experts.
Gaming is a hobby for some people; For others, it's a way to relax after a tiring day at home. It doesn't matter if you play on Android or if you use iOS for it. Gaming remains the same but all we focus on today is android games and how to cheat Android games easily.
Why do we say hacking a specific game is a solution? There are many games that we find interesting and we tend to like them at first, but games have limitations and do not allow easy access to their features. That's when we say hacking games are good.
Is Hacking Games illegal?
We wanted to provide a high-level overview of the difference between legal hacking and what kind of testing might be illegal.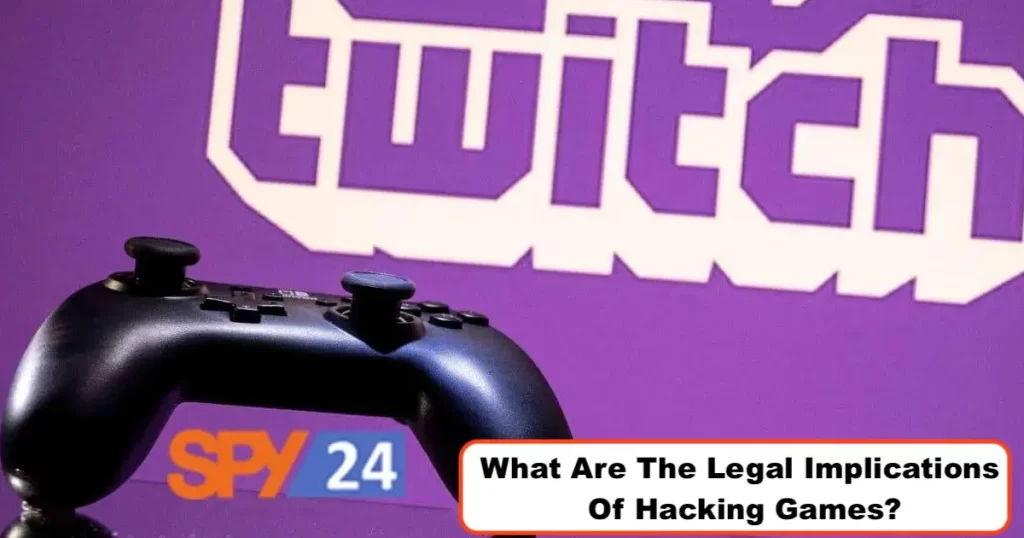 Illegal Hack includes:
1. Hack for Fun
Most hackers love what they do, it's passion as well as work. However, performing hacking activity against a company or individual without their permission is considered an offense.
2. Hacking for political purposes
When a particular political party, politician, or campaign resonates with hackers, they can often take legal action by hacking into personal accounts, websites, emails, and/or networks affiliated with political parties.
3. Hacking as part of organized crime
Usually, when it comes to organized crime, hacking is big business and can be very sophisticated. Hacking for profit has proven to be extremely lucrative, and the techniques used often allow hackers to evade law enforcement.
4. Notorious Hack
These types of attacks are often carried out by the younger generation of hackers with script kiddies trying to prove their knowledge to groups they might belong to. These types of attacks are usually website defacements, but in some cases, they can be more serious.
These forms of hacking are mostly illegal, as these people are not allowed to access or perform active testing on these systems, which then leads to several other breaches. The people who do this activity are often referred to as Black Hat Hackers – you'll learn more about them here.
What Are The Legal Implications Of Hacking Games?
When it comes to legitimate forms of hacking, there are usually several types, including: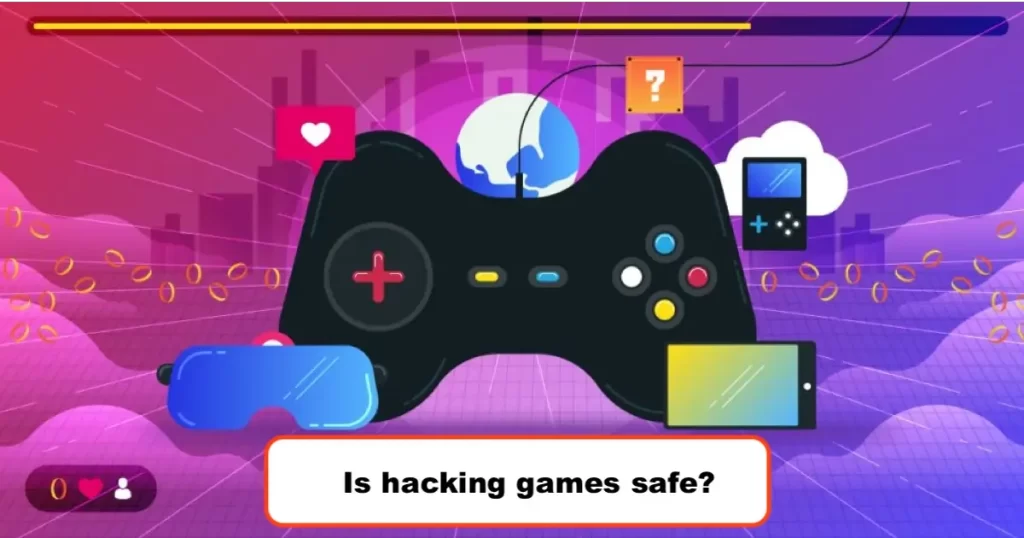 1. Research
This type of hacking includes passive techniques, which means performing an activity motion has no impact on a computer, system, or service. Online spying, searching for unique data, and displaying website encryption details can be considered passive.
2. Bug Bounty
Many organizations like Twitter and Facebook offer monetary rewards for vulnerabilities found in their systems. Hackers often try to find vulnerabilities known as Zero Days and once they find them, they send them to the relevant company and then get rewarded.
3. Professional Penetration Testing
Working as a penetration tester is one of the best legitimate ways for security professionals to apply their skills and build a career in the field of hacking.
Let's start with some questions
Who is a Hacker? Is there a category for hackers?
If you watch the news and follow technology, you know what a hacker is, but you may not realize that hackers are of different types known as Black Hat, White Hat, and Gray Hat. The terms originate from the color-coding scheme found in the West in the 1950s, where the bad guys wore black hats and the good guys wore white or other bright colors.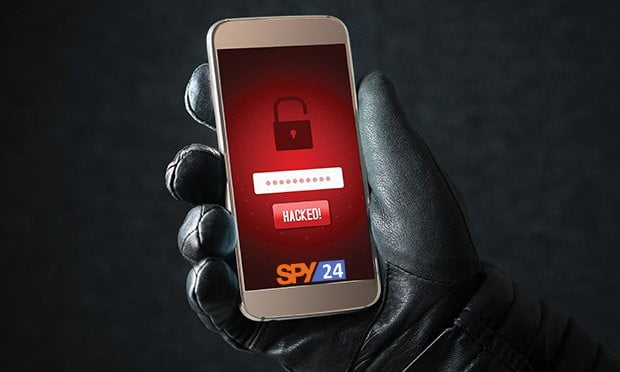 Black Hat Hackers: They hack to sabotage and steal.
Black hat hackers are criminals who infiltrate computer networks with malicious intent. They can also spread malware that destroys files, takes computers hostage, or steals passwords, credit card numbers, and other personal information.
Black Hats are global
The problem of Black Hats is global, making it extremely difficult to prevent. For example, the Microsoft phone scam resulted in the arrest of four people in the UK, but the calls were coming from India. This means the larger business remains intact.
Insults During the game:
There may have been cases where you kicked several members of the opposing team off the field for good pings or litany, and that led to you being called a cheater, and after a while, you start swearing. You can take pictures of their insults and take screenshots and sue that person or people.
6 of the funniest insults people have received while gaming online
1. "Quit being a spherical dumbass."
When I asked them what they meant, they replied, "because no matter which way you look at it, you're a dumbass".
2. "You live in your mom's basement you anti-social f****** loser."
Minutes later we hear a female voice followed by him yelling "leave me alone I'm playing a game mom."
3. Playing rocket league. I lost. "Tell your mom to make your mac n cheese, I'll be home soon."
I just kinda stared at that one for a second. As I'm sitting there. Eating my mac n cheese.
4. "I bet you look like you were drawn with my left hand."
"You sound like a girl!"
"I am a girl."
"No, you are a thirteen-year-old boy and you should be upset that I called you a girl!"
To clarify, I have always been female.
5. Someone called me a farmer and that they would steal my turnips because I said I was from Georgia
6. Someone said to my friend during a Rainbow Six Siege match "I hope your family gets carried away by ants."
Tricks in online games:
For some hackers, being banned from playing their favorite game may be the least of their worries.
Cheating in online games has become a common problem. The scourge of cheating spans all genres, but first-person shooters like Counter-Strike: Global Offensive, Call of Duty Warzone, and Valorant tend to have the most trouble with hackers. Almost all developers impose bans on hackers, but some gamers have been fined and even jailed for their in-game hacking.
Can you go to jail for hacking into online games?
The average cheater doesn't need to worry about going to jail. For most of the Americas and Europe, there are no federal laws against standard online matchmaking fraud. Even serial cheaters need only worry about the possibility of a permanent ban on the game they cheat on. However, several countries, including South Korea and Australia, are pursuing criminal charges against some hackers. The South Korean government fined one Overwatch cheater $10,000 and sentenced another to a year in prison.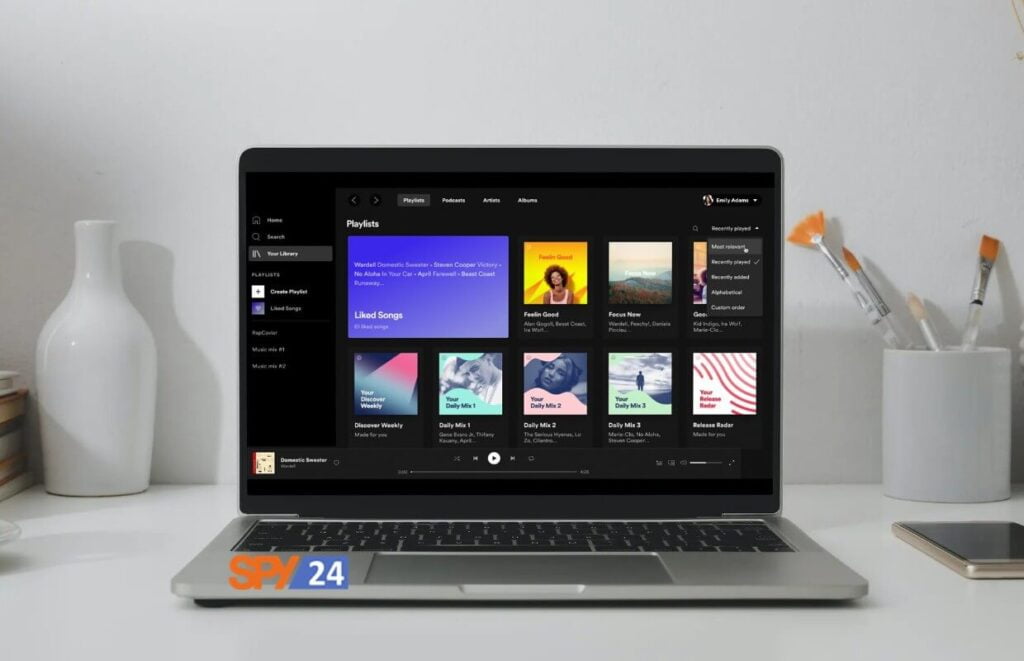 Hacked in online games:
In case you are playing an online game but when you exit the game, you will receive a message that this account has been hacked, this case has 2 possibilities.
First, you have hacked this account and your game has been interrupted, in which case you have no rights. And you can't do anything.
In the second case, if you buy an account and see the message, it means you have been hacked.
In this case, you have two solutions. You can first call a FATA police lawyer and if they are responsible tell them your problem so they can solve it. The second solution is to call the legal team and let them know your problem so they can track down the hacker.
Is hacking games safe?
The answer to this question is yes because if you use hacking games properly it is completely safe.
Here are the best hacking apps for the game:
Read the following hacking game apps in detail and find the best one for you that will be of great help to you in cheating and games.
1. SPY24 App
SPY24 App is one of the best game-hacking apps for Android. It allows you to hack any Android game and get unlimited resources. It is also one of the best ways to hack Plato's game.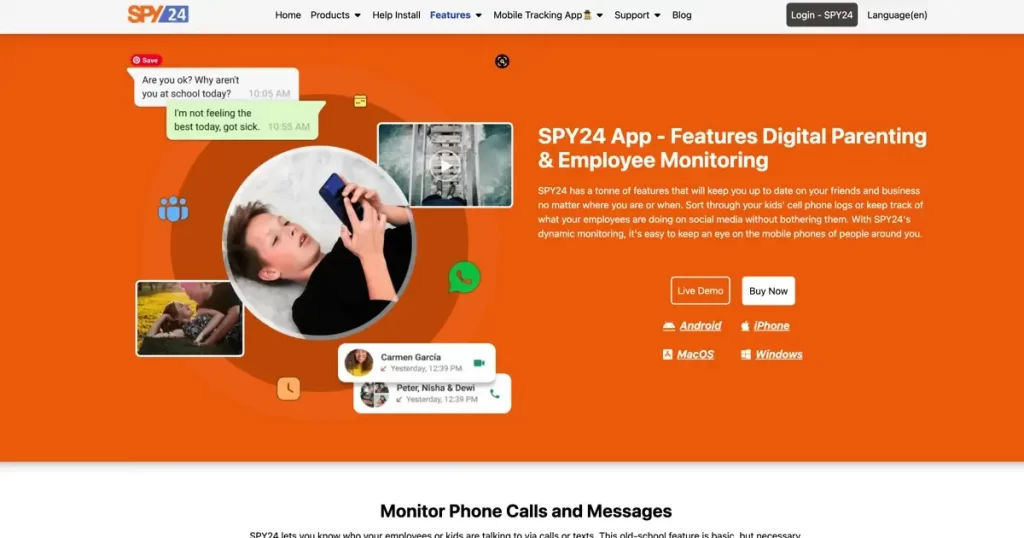 Besides, our comprehensive phone tracking features are designed to keep track of your loved ones and their location. With SPY24, you can track their location, check their call and text logs, and even track their social media activities.
Features:
Listen to live surroundings of a phone via camera and microphone
Track location, view the route map, and get live GPS location
Record live calls, camera anti-vandalism, and mic
Email monitoring
Live screen recording
Block websites and URLs and manage to limit device usage time
Eavesdropping mic/camera
Keylogging
2. AndroRAT
It is worth mentioning that this application is a Windows-based application. It is mainly used by users who just need a simple software to help them control their Android devices remotely. So, it is useful.
3. HackerBot App
Another great hack games app that you can use is HackerBot. This software provides patches for the game and acts as an Android-based cheat tool.
4. cSploit app
A great choice when we are talking about cheat games on Android is cSploit. Keep in mind that this is not the type of traditional application we have today, but software known as an Android network scanner and it is ideal for targeting improvement as well as productivity of professionals.
5. Xmodgames
Xmodgames is the fourth type of software used to cheat Android games. With the help of this app, you can easily find and add Android-based mods such as Clash of clans or even Clash Royale and Minecraft. By using this software, you can easily record the gameplay as it has excellent inbuilt screen recording capabilities.
6. DroidSheep
Another great Android-focused hacking app for gaming is DroidSheep. You should know that the application is capable of quickly handling dense Wi-Fi traffic as well as the testing process.
In case you want to hack the PUBG game without a ban, we offer this app.
7. Lucky Patcher
Lucky Patcher is the next best cheat app for Android games which is also worth mentioning. With the help of the app, you can easily access the games installed using the app. While using the app you can even access higher license limits and cool new features and also remove annoying apps.
Conclusion
Hacking games can have serious legal implications, whether done through modification or automated programs such as bots. Hackers not only risk fines and/or imprisonment, but they can also face additional penalties such as having their account privileges revoked or their IP address banned from accessing computers. Players need to understand that while cheating may seem enjoyable in the short term, it can have long-term consequences that far outweigh any temporary benefits gained through this type of activity. For this reason, SPY24 recommends that you avoid any serious game hacking that might be considered illegal when playing online videos or games.
The ones we mentioned above are known to be the best game hacker apps, apart from SPY24, the best of the best, and a special app. It is known to be a very powerful app used for tracking and monitoring. By using it you can not only hack android games but also hack whole devices and other apps.
SPY24 comes in three plans with various costs:
| | | |
| --- | --- | --- |
| MAC Packages | Windows Packages | Android Packages |
| 1 month – $ 25 | 1 month – $ 25 | 1 month – $ 0 |
| 3 months – $ 46 | 3 months – $ 46 | 3 months – $ 50 |
| 6 months – $ 60 | 6 months – $ 60 | 6 months – $ 76 |
| 24 hours – $ 0 | 24 hours – $ 0 | 12 months – $ 120 |
FAQs
What are hacking games?
Hacking a game is the process of editing the game's source code to gain an advantage. For example, you may hack a game to gain more health or lives.
Can a hacker hack a game?
Of course, hackers also hack into other parts of the game, such as game servers, in addition to game apps. However, not only do they need to be prepared for a long time, but they also have strong complementary measures for game companies and cloud service providers that have been under similar attacks.
Is hacking a crime?
However, hacking crosses the criminal line when a hacker accesses someone else's computer system without such consent or authority.
What is the most realistic hacker game?
The Best Hacking Simulators and Games:
Grey Hack.
Hacker Simulator.
Hackmud.
Hacknet.
Hack The Box.
NITE Team 4.
PicoCTF.
Why is C++ used for game hacking?
C++ is one of the go-to C languages for hackers because it helps them gain low-level access to hardware and processes.