WhatsApp is one of the most popular messaging apps in the world. It's simple, easy to use, and a great way to communicate with friends and family. But there are some hidden tricks and features that many people don't know about. Here are 10 of the best WhatsApp secrets that you should know about.
Unlock the Secrets of WhatsApp with These 10 Tricks
WhatsApp is one of the most popular messaging apps on the planet, but there are still plenty of users who don't know about all of its amazing features. SPY24 has compiled 10 of our favorite WhatsApp secret tricks that you should definitely try out. Read on to learn how to make your messages more secure, gain extra control over your account, and take advantage of some cool hidden features.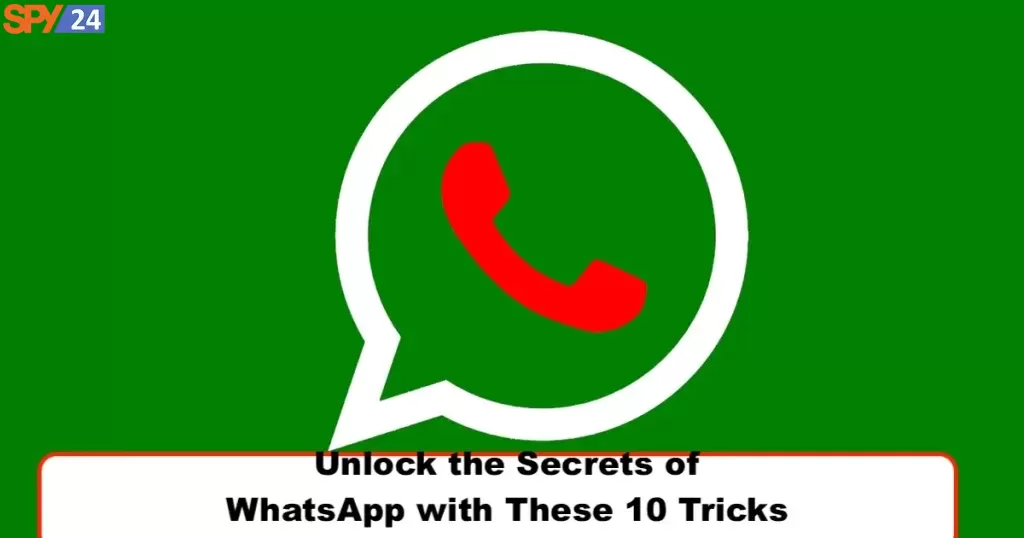 Hide Your Last Seen Status: It can be annoying when people can see when you were last active on WhatsApp. Luckily, you can turn this setting off so that no one knows when you were last online. Just go to Settings > Account > Privacy > Last Seen Status and select "Nobody" from the list of options.
Use a Passcode Lock: You can add an additional layer of security to your conversations by using a passcode lock for your app. To do this, go to Settings > Account > Privacy > Screen Lock and activate it for added peace of mind.
Delete Sent Messages: Everyone makes mistakes, and sometimes we hit send too early before double-checking our message for typos or other errors. If this happens to you, don't worry! Just hold down the message in question and then select the delete icon in the top right corner of your screen—this will delete it from both sides of the conversation!
Mute Notifications: Got someone in your contacts list who is sending way too many messages? Don't block them—just mute their notifications instead! To do this, simply open up their conversation window and then tap on their name at the top—from here you can toggle mute notifications on or off as desired.
Format Text Messages: Make your text messages stand out by formatting them with bold or italicized text! To do this, simply highlight part of your message by pressing on it and then click on either the bold or italic icons above your keyboard (the Aa icon). This lets you spice up plain text messages with a bit more flair!
Create Custom Keyboard Shortcuts: Tired of typing out long words or phrases? Create custom keyboard shortcuts for frequently used words so that they automatically appear when typing out messages! To set these up, just go to Settings > General > Keyboard Shortcuts and start creating shortcuts for every word that you type often in conversations with others (e.g., "BRB" could become "Be Right Back").
Star Important Messages: Need to quickly review important messages later? With WhatsApp, you can star messages that are worth coming back to later—just press down on any message and hit the star icon above it in order to save it for later review!
Archive Conversations: If there are conversations clogging up your screen that are no longer relevant but might need revisiting in the future, archive them away instead! This will keep them tucked away neatly while freeing up space in your conversation list view—just press down on any conversation window and hit Archive Conversation from the drop-down menu at the top right corner of your screen in order to get started!
Share Big Files Easily: With WhatsApp's new web-sharing feature, sending large files is easier than ever before—simply drag and drop any file into a chat window from within a browser tab and watch as it quickly transfers over without taking up much space at all!
Find Old Photos Quickly: Trying to find old photos shared between friends? No problem—simply open up any conversation window and select Gallery View from the bottom left corner—this will bring up all photos shared between both parties during chats past and present so that finding what you need is easy as pie!
12 Best WhatsApp Secret Features – What are the best WhatsApp secret tricks?
WhatsApp's hidden features are the same ones that almost many of us don't know about, or because of the limitations of this app, we don't think it has.As a globally popular app, WhatsApp has been able to stay surprisingly simple and have some very simple features.But except for adding contacts, messaging in groups, and even standard group video calls, WhatsApp's hidden features are things you might not know about.WhatsApp's hidden tricks allow you to control privacy, storage space and more.
Familiarity with the secret features of WhatsApp
WhatsApp is an app that offers new improvements and changes to updates each time for users to be satisfied and comfortable.But it's not clear to anyone that WhatsApp isn't the best messenger in the world, and it can even be said that in some cases it can be annoying because of its limitations.
But it's a little easier to deal with it anyway by using whatsApp's hidden features.Erase old messages automatically, send one-time snapchat-style images, save photos and videos by default, change text format, use asterisk to save messages, mute or mute a conversation or group for any time, hide a conversation using archives, hide the latest online, prevent groups from being added without sending invitations, delete information Unnecessary WhatsApp, using WhatsApp on a computer without a phone, sharing location live, pinning important chats at the top of the screen, changing the background image of conversations and dark mode, backing up or backing up chats, transferring WhatsApp chats between iPhone and Android, sending a special chat to backup and deleting a message for everyone are among the hidden WhatsApp tricks with which they are presented in this article. You'll be familiar.
Automatically get rid of old WhatsApp messages
One of the things you might not know about WhatsApp is that you can clear groups and busy conversations. With the "disappearing messages" feature, you can set it up so that old messages are deleted automatically after seven days. Go to the group or conversation you want to use this feature for and tap its name at the top of the screen. Then, on the Options page, choose the Disappearing Messages feature and tap the On button to turn it on.
Sending one-time images on WhatsApp
WhatsApp includes a function that allows you to send photographs and movies that disappear after viewing them. Of course, this is one of WhatsApp's secret features; it's not as secure as Snapchat or Instagram Direct, and you won't be notified if your contact screenshots those photographs. In any case, to send disposable photographs, locate the small icon 1 with a circle around it. After one viewing, your photo will be destroyed if you press this icon.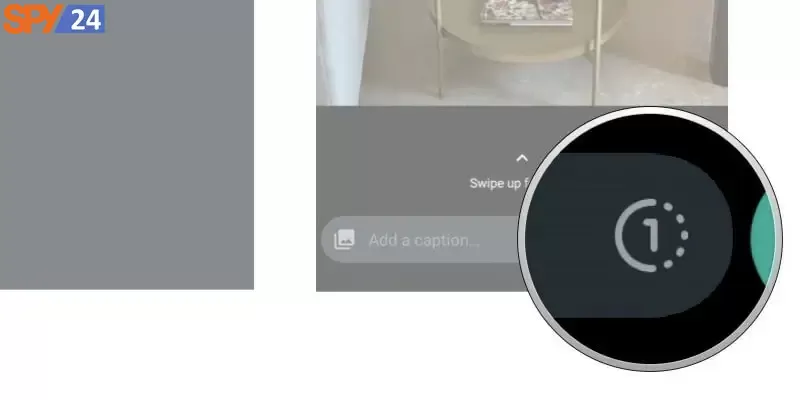 Do not save photos and videos by default
WhatsApp saves all images and videos to your camera roll automatically, which causes your phone's memory to quickly become full. Go to WhatsApp's Settings section and choose the Chat option to turn off this secret feature on Apple phones. Disable auto save by going to Save to Camera Roll.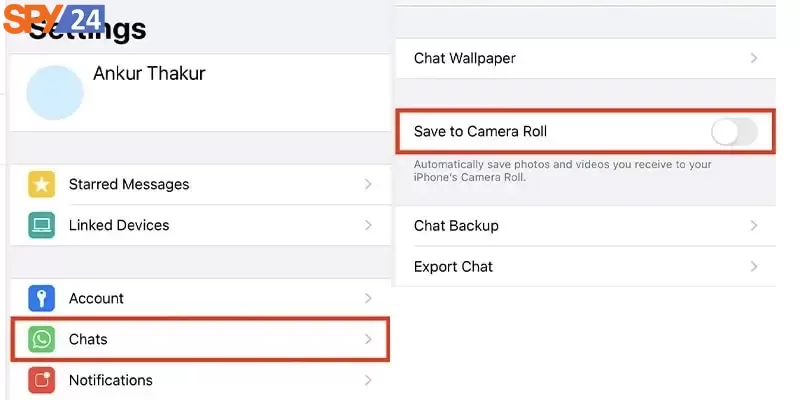 You must go into the WhatsApp settings on your Android device and choose the option to automatically download media under the Data usage and storage heading. Disable automatic saving for photos, audio files, videos, and documents by going to the When using mobile data and When using Wi-Fi choices.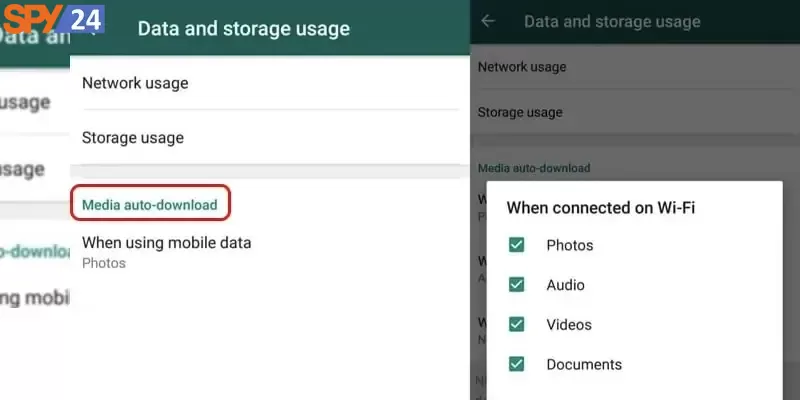 Changing text format
The hidden text formatting options in WhatsApp are same to those in Microsoft. These techniques can be used to format your text in many ways, such as bold and italics. Put your message between stars if you want to make it bold. This is your last reminder, for instance.
To change your message format, you can use the following options:
Mark _:Causes tilting or italics of letters.
Mark *: Bolds words or sentences.
Mark ~: draws lines on words or sentences.
'The sign "' or backticks: In this case, all typed letters are flattened equally.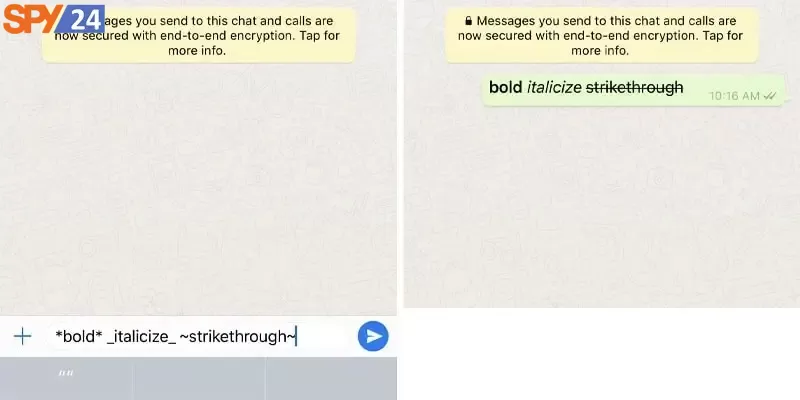 Of course, WhatsApp also has a separate menu for text format.If you don't want to use the above marks, simply type the text and then hold your hand on the words for a few seconds.To do this, you need to select BIU in the pop-up menu.In this section, the settings for the text format are displayed.On Android phones you can also choose Bold or Italic in the pop-up menu.To try other formats, you'll need to tap More or more.
Use asterisks to save messages
Some messages, such as hotel bookings, are so important that you don't like to be deleted in any way or lost among the heaps of different messages.One of whatsApp's hidden features is that it lets you save these messages.You can then find these messages easily from the Starred Messages section in the iPhone Settings section and in the More or More menu on Android.To star a message, tap and hold it and select Star from the menu.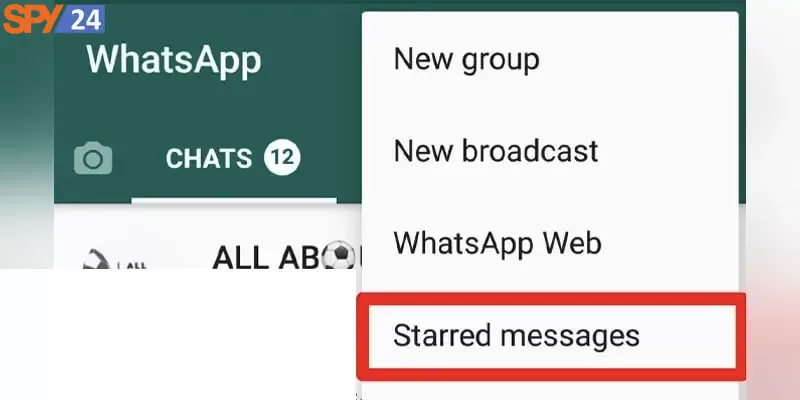 Mute or mute a conversation or group for any time
Sometimes members of a group are overactive or that a contact with their own numbered messages annoys you.If you can't block these contacts or leave the group, ignore them.One of WhatsApp's hidden features is the option to permanently disconnect these annoying or high messages.Go to the conversation you want to get rid of its notifications and tap its name at the top of the screen.Select the Mute option.Then, select the time frame 8 hours, 1 week or always.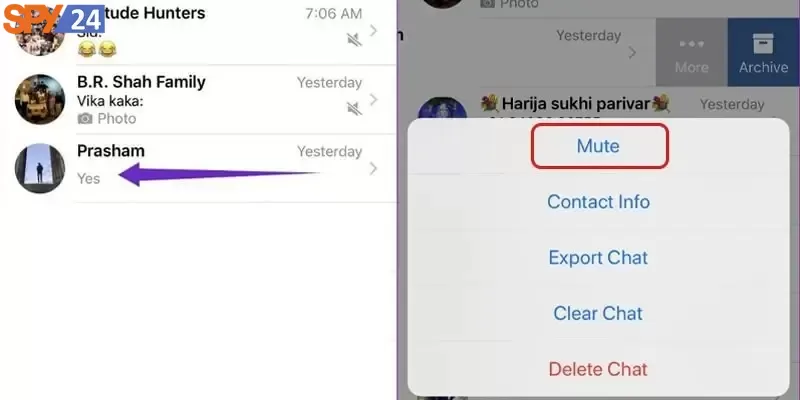 Hiding a conversation using the archive
If disabling a conversation's notifications isn't enough for you, you can wipe it out of your chat list completely.Archiving a conversation will move it to the archive list forever and will no longer appear on your chat page.To use this item from whatsApp's hidden features on your iPhone, first put your finger on the conversation you want and swipe it to the right.Then tap More and select archive.If you have an Android phone, tap the conversation and hold a little until the WhatsApp toolbar appears at the top of the screen.Then select the Archive option.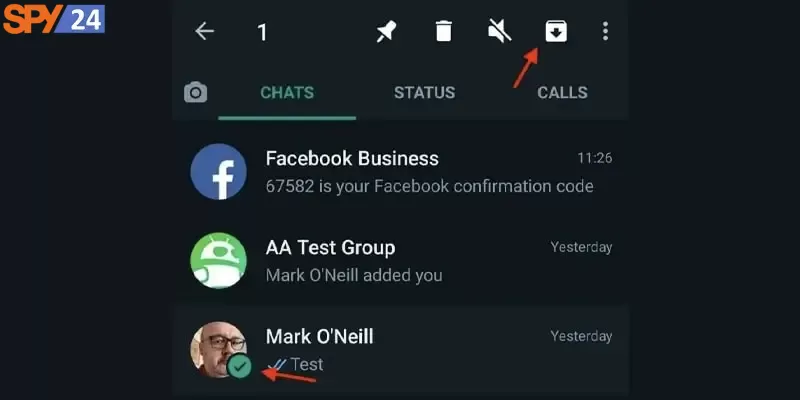 Hide last online presence
Last Seen WhatsApp feature will expose you.In fact, everyone understands when you last went online.But you can disable this item in the WhatsApp Settings section.To enable this item from whatsApp's hidden features, go to Settings or Settings and select Privacy in the Account section.Then, tap Last Seen.Here, you can choose between Everyone or Everyone, My Contacts or My Contacts and Nobody or Nobody.By selecting the Nobody option, the last seen or last time you've been online will be hidden from everyone's eyes.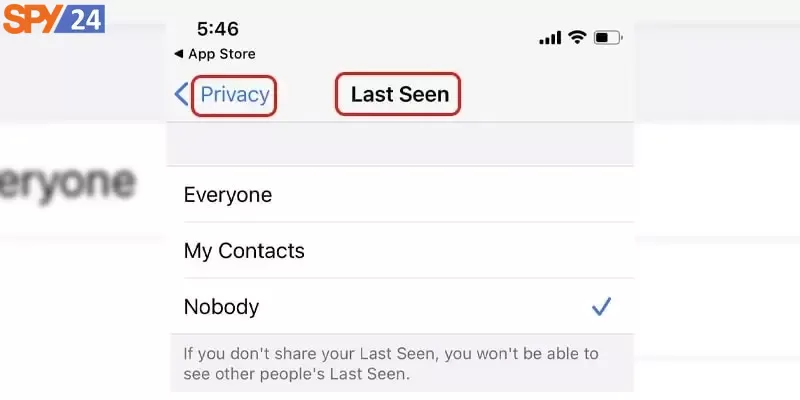 Prevent adding to groups without sending invitations
One of whatsApp's most annoying features is that your audience can add you to any group.It has become an epidemic technique as well.But one of WhatsApp's secret features is that it prevents anonymous users or contacts from adding you to groups.To do this, you'll need to sign in to your Account or Account in WhatsApp settings and go to privacy or privacy.Then select groups or groups.Tap My Contacts Except and select All contacts so that no one can invite you to a group without permission.The next time someone wants to add you to a group, they should send you an invitation.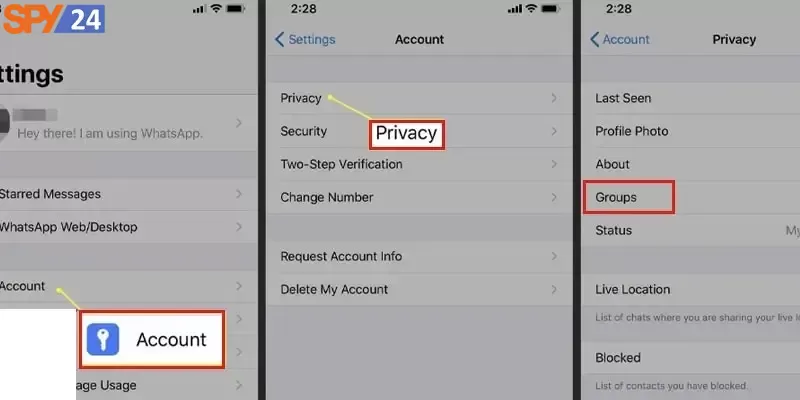 Remove unnecessary WhatsApp information
If you're a member of many groups or have the ability to automatically download media, WhatsApp can take a few GB of your device's internal storage.WhatsApp has a built-in memory management tool that helps you find and delete unnecessary conversations, images and videos.To use this item from WhatsApp's hidden features, you need to sign in to Storage and Data in the WhatsApp Settings section and select Manage Storage or Memory Management.In this section, you can filter files that are larger than 5 MB.You can also see a list of chats with the most space occupied in memory.Select a specific chat, log in to the Media or Media section, and release a bit of your internal memory by tapping Delete.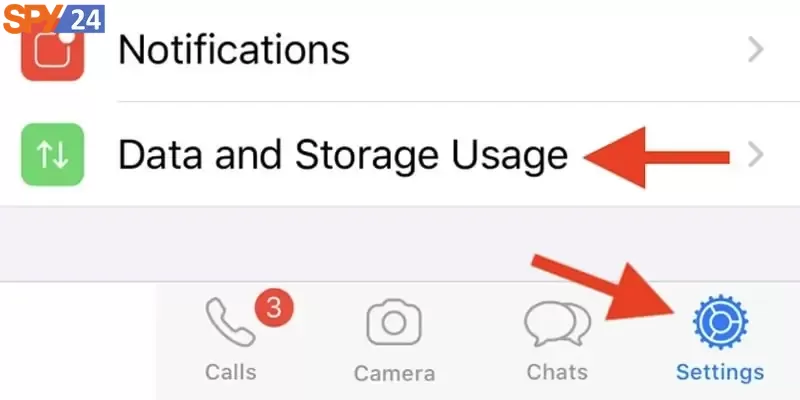 Using WhatsApp on the computer and without a phone
A good feature of WhatsApp is the use of this app in the browser.You can use this app on pc using the WhatsApp web client or the dedicated WhatsApp Desktop app.To do this, simply go to the Linked Devices section located in settings or Settings and scan the QR code for related devices so that you can use this app.To do this, you'll need to keep your phone close and connected to the Internet, but you can use WhatsApp using the beta feature or multiple devices recently added to the app, even when you're away from your phone.Of course, in this case, you should connect your phone to the Internet at least every 14 days.To use this item of Hidden WhatsApp tricks, you need to go to settings or Settings and in the Linked Devices section, select Multi-Device Beta.Then, tap join Beta.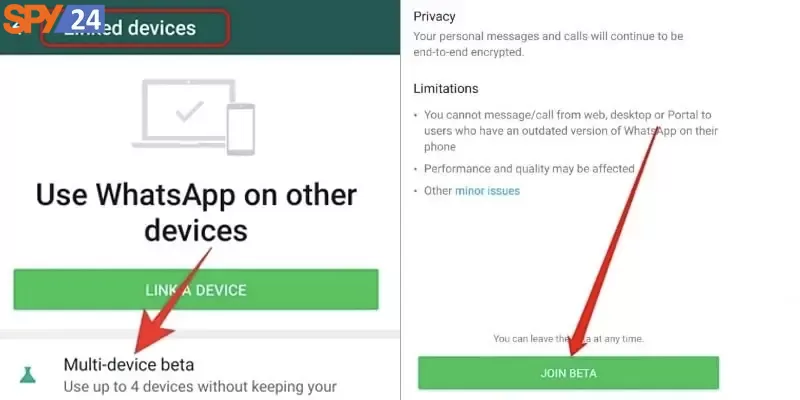 Live location sharing
Another useful feature of WhatsApp is to share the location live, hidden in the Attachments menu.You can share your location with anyone on WhatsApp live or live using this item of whatsApp's hidden features.This feature applies a lot when you want to meet someone or you don't feel safe during your trip.To use this feature, open the conversation you want and tap the Attach button.This button is clamped in the form of icon on iPhone and on Android.From the menu, select Live Location or live location and choose the time you want to start.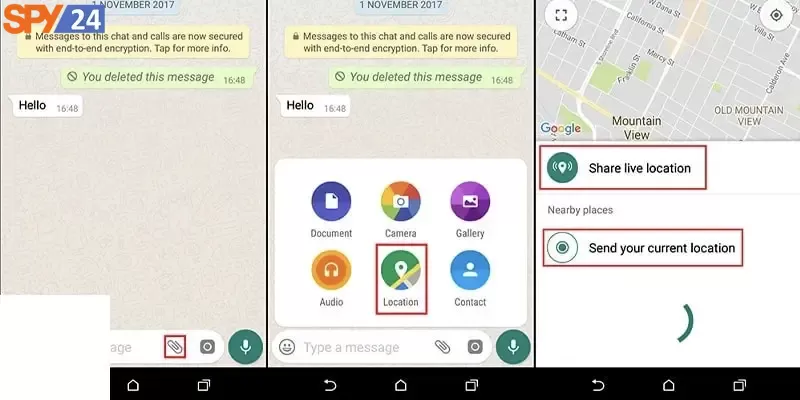 Pinning important chats at the top of the screen
WhatsApp lets you pin up to three conversations at the top of the chat section.No matter how crowded your WhatsApp is and how much messages you receive, it's always easy to access these three pinned conversations using this hidden WhatsApp feature.To pin conversations or groups on your iPhone, swipe your finger over the conversation and swipe right.Then, tap the Pin button to pin the conversation to the top.On Android, tap and hold the conversation and select Pin.You can delete the conversation from the top of the page in the same way.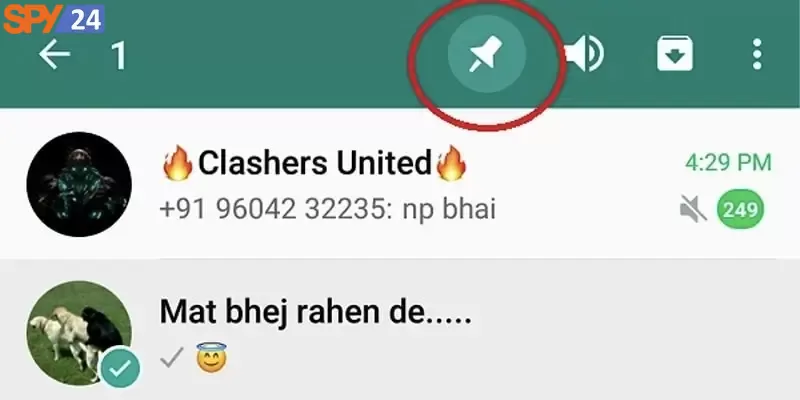 Transferring WhatsApp chats between iPhone and Android
For a long time, it was not possible to transfer chats between iPhone and Android, but WhatsApp has finally provided this feature to its users.Of course, you can only use whatsApp's hidden features when your phone's Android is 12 and above.The chat transfer feature between iPhone and Android, for now, is only available to Galaxy and Pixel users.But as Android 12 comes out on more devices, this feature is also available to more people.To transfer iPhone chats to Android, after going to WhatsApp settings, go to chats or chats and select Move Chats to Android.Currently, there is no ability to transfer chats from Android to iPhone.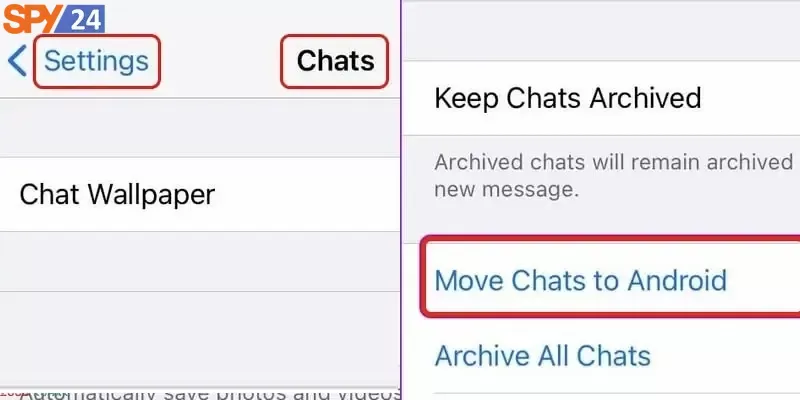 Conclusion: There's no denying that WhatsApp has come a long way since its humble beginnings 10 years ago; now packed with tons of useful features, users have more control over their accounts than ever before thanks to these secret tricks we've outlined here today from SPY24. Whether it's archiving old conversations or muting notifications from specific contacts – there's something here for everyone – so why not give these tips a try? You'll be glad you did!