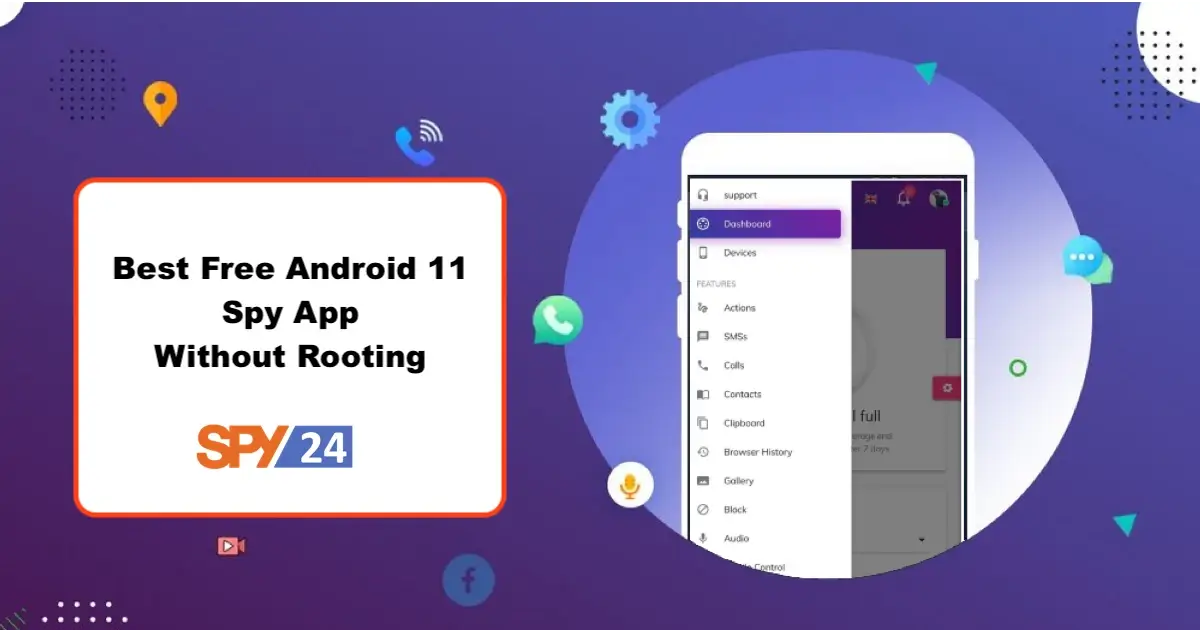 Do you want to be able to spy on someone's Android phone without rooting it? If so, then you'll want to check out SPY24. This free Android spy app doesn't require root access and is incredibly easy to use. With SPY24, you can view all of the target phone's activity, including calls, texts, emails, location data, and more. So what are you waiting for? Start spying on that Android phone today!
Maybe you're one of those folks who want to be able to operate their Android phone without having to root it. In this article, we'll show you how to track Android devices without hacking or rooting them. These methods are simple and straightforward, and anyone may use them, including people without access to technology.
1. Introduce the topic of free Android spy apps and their benefits
2. Compare and contrast different features of popular Android spy apps
3. Share user reviews and feedback on different Android spy apps
4. Offer tips on how to choose the right Android spy app for your needs
5. Discuss the potential risks of using an Android spy app, and how to mitigate these risks
6. Conclude by summarizing the main points of your article, and urging readers to consider using an Android spy app for their own needs.
SPY24 Install application free The Most Powerful Hidden Spying App to Monitor Android, IOS Cell Phone & Tablet Device Remotely. Best Android Parental Control App for Kids & Teens Online Safety.
Now take the liberty to monitor Android, and IOS devices with exclusive features better than ever before Monitor all Voice & Text Messages Communication records, Listen to & Watch Surroundings in Real-time Unleash Digital Parenting with Android, IOS Spy App Spy (Surround Listing & Front/Back Camera Bugging) IM's VoIP call recording on Android OS 13 & above With 250+ Surveillance Tools at your fingertips using Android Tracking & Parental Monitoring Software.
---
As more and more people turn to smartphones for everyday use, the demand for effective Android spy apps has increased significantly. These apps offer a range of benefits, including the ability to track phone usage patterns, monitor text messages, and calls, and even remotely control certain aspects of a device. However, it is important to carefully compare different features among different Android spy apps in order to choose the right one for your needs.
User reviews and feedback on various Android spy apps have been largely positive, with many people praising these apps for their effectiveness and convenience. However, it is important to be aware of the potential risks associated with using an Android spy app and to take steps to mitigate these risks.
In conclusion, if you are looking for a reliable and effective way to track or monitor your smartphone usage, an Android spy app may be just what you need. However, it is important to do your research in order to make an informed decision about which app to choose, as well as how to use the app safely and effectively. So why not give an Android spy app a try today?
What is Android rooting?
Rooting gives you complete control over an Android device, which could be a phone, tablet, or anything else. We gain access to system files when we root. Because Android is based on Linux, root access entails complete admin privileges. The root user in Linux has the most privileges.
We can change the system files and a series of codes, which are used for various duties on the phone, and personalize them in some way, by acquiring this permission, and there are a number of applications that must be rooted in order to install our phone. There has been. When we wish to modify a number of items in the phone's Setup menu, these are modifications that the phone manufacturer has made feasible, but we can make the changes we desire by rooting the phone.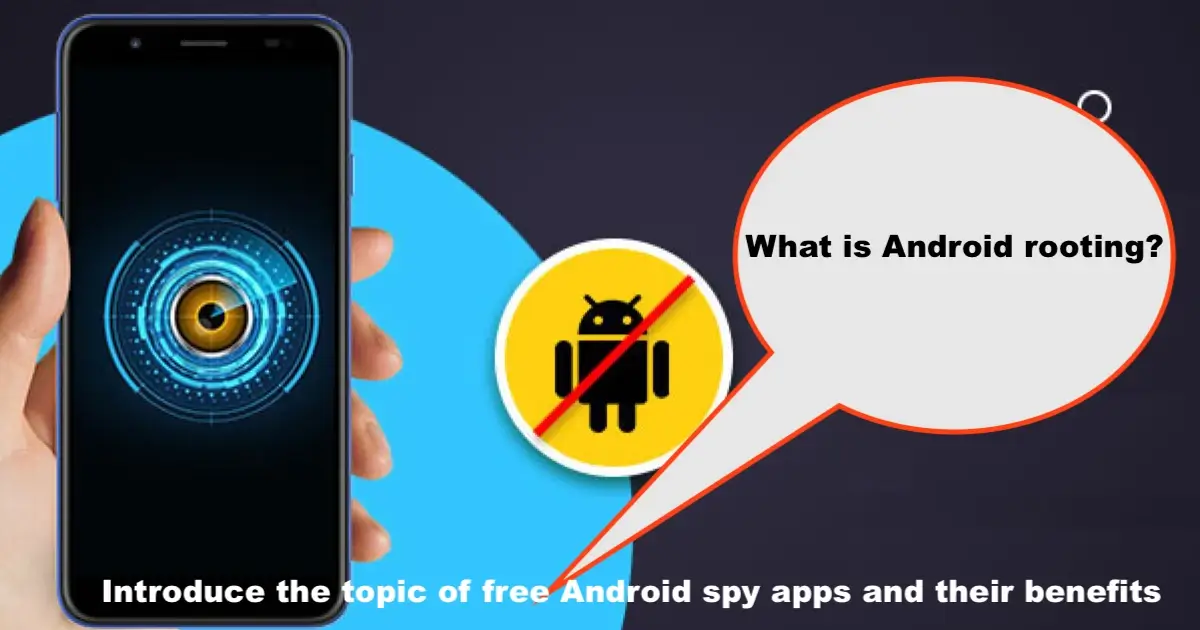 Rooting the phone's benefits and drawbacks
Rooting the phone provides a lot of benefits and drawbacks that we must weigh before proceeding. Google upgrades Android at least once a year, and certain phone providers may refuse to give these updates for whatever reason, forcing you to upgrade to a higher-model phone, which is not cost-effective. However, by rooting the phone, you can solve this issue and ensure that you always have the most recent updates. The phone's settings allow for limited customization, but rooting removes this restriction. Some applications need to be rooted in order to work.
Rooting your phone gives you a lot of unrestricted options, but you should be aware that if your phone has a warranty, you'll have to say goodbye to it, and your phone's security will be compromised. You will also miss the manufacturer-provided updates for your phone.
Rooting your Android handset is sometimes worthwhile. But, in the case of espionage, let's see if it's possible to follow and spy on a cell phone without rooting it.
Is it possible to keep an Android spy app under surveillance without rooting it?
Yes, you can keep an eye on your phone without rooting it, and this way is far safer than rooting. Because rooting your smartphone causes problems, this method prevents your device from being harmed and your warranty from being void.
Without rooting, the finest Android spy app
You must utilize the spyware tools that we introduce to you in this area to be able to monitor your Android smartphone without rooting it.
These apps give you access to detailed information about your devices, such as their location, calls, text messages, Facebook browser activity, Instagram, Snapchat, and other social media messengers, among other things. Simply log in to your free online account and download and install the best phone tracking app. Then go online and double-check all of the information you've gathered.
Despite the fact that many hacking tools involve rooting or cheating, you can opt-out of rooting your phone by picking the proper option. You can choose from a variety of hacking programs that do not require rooted.
There are various different types of hacking software:
Applications that don't necessitate root access.
Mixed-model applications; some of these features operate without being rooted, but others require rooting.
Applications that necessitate the total rooting of the smartphone.
It's difficult to make a spy app on Android. Some of these apps require full access to the phone, while others can be used without it. It is determined by the technology employed. Both options have advantages and disadvantages. Check to see if this software needs to be routed to your device before purchasing and downloading.
To summarize, you do not need to root your smartphone to utilize hacking software, and you should only do so if absolutely required. In actuality, tracking a smartphone does not necessitate this procedure. The Internet provides a choice of Android monitoring options by offering various programs that allow you to use Android smartphones to track and monitor your assets. You can now remotely monitor and snoop on Android smartphones thanks to advances in technology. I'll show you various spy applications that don't require any kind of routing and are entirely free.
3 – Best Android Spy App Without rooting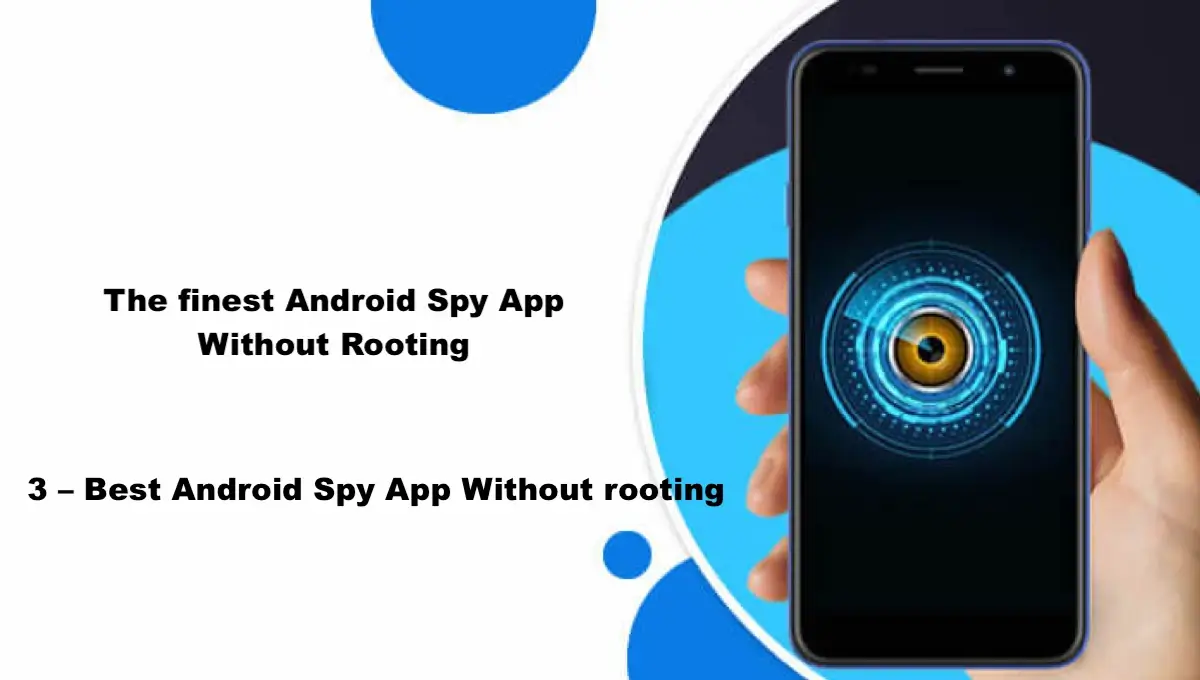 Hoverwatch (Spy App for Android Without Root)
Without rooting your Android phone, you may use the Hoverwatch software to spy on it. This program is really simple to use and allows you to track smartphones for free.
Hoverwatch is a top android hidden spy app for tracking device activity. This Spy Android App monitors social media, calls, and more on Android devices. This spy app tracks screenshots, keyloggers, call logs, messenger chats, and more. This Android spy app exports data.
Hoverwatch features:
History Timeline
Screenshot Data Export
Watching Facebook
GPS Location Tracking
Call recording
Pros
GPS tracks a phone.
Notifies of employee data leaks.
Gives employees appropriate usage time
Best Android 3.0 and higher hidden spy app.
Cons
Some features require rooting.
TheWiSpy
TheWiSpy is another surveillance program that can be used to root your Android system. This is one of the best free Android spy applications. TheWiSpy is an Android spying and monitoring app that delivers the most powerful functionality. Now, with TheWiSpy software, we'll teach you how to spy on Android smartphones without routing.
TheWiSpy makes it simple to monitor Android smartphones. To infiltrate the digital environment of your target Android devices without rooting them, follow the procedures below:
Obtain a license for TheWiSpy
Download and install TheWiSpy on your computer or mobile device.
Start monitoring with TheWiSpy's dashboard.
In only three steps, you may gain access to your device's hidden details. However, be sure you're just using these programs for lawful reasons, such as monitoring youngsters or employees.
The programs we introduced are among the most popular Android spy apps, and they provide the most up-to-date monitoring and tracking options for all Android operating systems. There's no need to go through the installation process because you can start tracking Android devices in only three steps. If you're a parent or employee seeking Android spy software, TheWiSpy or Hoverwatch are the best options.
SpyHuman (Hidden Spy App for Android Without Root)
SpyHuman is the top Android spy app for monitoring kids, employees, spouses, and others. It discreetly monitors calls, locations, and malicious activity.
It also shows browser history, messages, and emails to reveal what kind of communication is happening and whether safe websites are being used.
SpyHuman features:
SpyHuman App: Track SMS logs on any target device.
Location Tracker: Monitor your target's location and routes.
Web Monitoring: This prevents your child from viewing restricted websites on their phone or tablet.
The SpyHuman app lets you secretly monitor chat logs on your target device.
Restrict browsing actions on the target device.
Theft Protection: If your device is stolen, SpyHuman can track it.
Pros
GPS tracks a phone.
Notifies of employee data leaks.
Gives employees appropriate usage time
Best Android 3.0 and higher hidden spy app.
Cons
Some features require rooting.
Price: SpyHuman offers a 7-day ad-supported trial for one device. Ad-free Premium Plan costs.
How to spy on an Android phone without rooting in 2022
Find out how simple it is to spy on an Android phone without having to root it. With SPY24 or any other spy app, you don't have to root your phone. It lets you keep an eye on a device from a distance and in secret.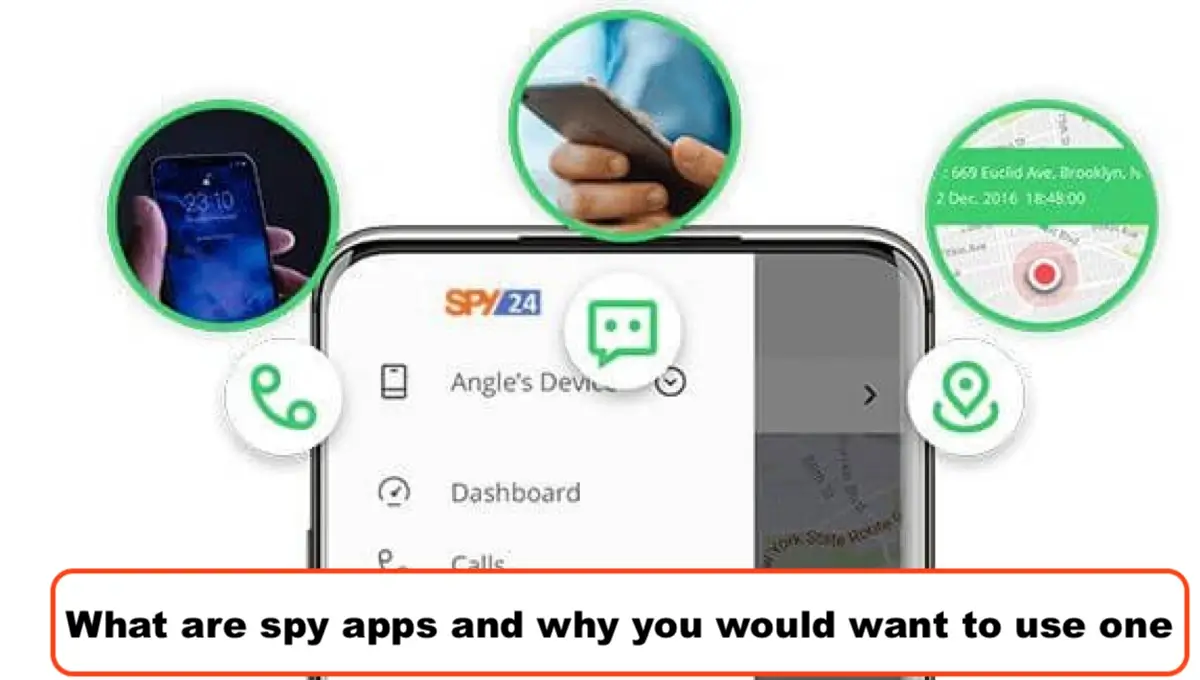 How to Spy Without Rooting an Android Phone
You're on the right page if you want to keep an eye on an Android phone but don't want to root it. We've put together a list of all the ways to track a device without hacking or rooting it. These methods are much more convenient and can be used by anyone, even if they don't have access to technology.
What is Android rooting?
In simple terms, rooting is the process of getting full control over a cell phone. If your mobile device is "rooted," you can change everything about it. You can even delete system files, which you can't do in normal mode. This means that you will be able to change how the operating system works.
Even if you own the phone, you won't be able to use many of its professional features if you don't follow this process. So, if you want to set up some cool settings on your Android phone, you have to root it.
Do smartphones get hurt?
Yes, rooting changes many things about all phones:
The warranty can be taken away.
Your phone won't be as safe as it should be.
There will be less stability in the Android operating system.
The process is very difficult. You can turn your phone into a brick if you don't know how to use it. We think that users, especially those with expensive phones like the Samsung S9, Samsung Galaxy Note 8, LG G7, LG V30+, Sony Xperia XZ1, Google Pixel, One Plus, and Huawei P20, don't want this to happen. If you want to use all of them, they are all in the risk zone.
You might be able to find apps that promise to make the process easy and convenient. But don't count on them, because even apps can damage your phone. This isn't a scary story; it's the truth, as shown by the many reviews and references out there.
Rooting is something that many manufacturers and sellers strictly forbid. The warranty is void if the user breaks the rules.
We've mostly talked about the bad things, but there are also some good things. You will have full control over your operating system, for example. When you root your phone, you can delete or add whatever you want. Without rooting, you would never be able to do that.
This process is nothing to be afraid of. It's sometimes a good idea to root an Android phone. Let's see if you can spy on a phone and keep track of what it does.
Is it possible to keep an eye on an Android phone without having to "root" it?
Yes, you can do it, and it's much easier than rooting. You also reduce the chance of breaking your device and getting information about it at the same time.
Spy apps are the only way to keep an eye on an Android phone, no matter what brand it is, without having to root it. With this method, you can keep an eye on not only the device's basic information but also more detailed information about:
Calls, SMS, and Web browsing
Facebook, Instagram, Snapchat, and other social networks and messaging apps
Where the device is
Step 1: Sign up for a free account online: type in your email address and a new password.
Step 2: The best phone tracker app can be downloaded and set up from an online account.
Step 3: In your online account, you can see all of the recorded data and calls.
Use SPY24, one of the best monitoring apps of 2022, to get the most features without having to root your phone. This is a professional way to keep track of what you do on your phone or tablet. It is a way to keep track of all the information listed above and more. For example, if the target device has a SIM card, SPY24 will let you know when the SIM card needs to be changed.
How to keep an eye on an Android phone
Follow these three easy steps to spy without rooting:
Install the APK file (the app) on the device you want to use.
Start keeping track of everything
It's almost as easy as getting software from Google Play and putting it on your computer. You don't have to follow a complicated set of instructions and risk "losing" your device. Of course, you can contact the support team at any time if you have problems.
You can use the software to track any of the following:
Laws should not be forgotten. Please make sure that the following someone won't get you in trouble with the law in your country. At the same time, don't forget that spying is just one option among many. You could also talk to the person instead. But software is probably the best way because it gives you access to a huge amount of information.
To manage all data, a Control Panel is available. If you have access to the Internet and a browser, you can easily look at all the collected information from anywhere in the US, Europe, Asia, or anywhere else, as long as you are connected to the Internet. It's not a problem to keep track of two or more devices. You can buy a Family tariff or a Business tariff. Not only is it easy, but it's also cheaper!
Root or install a spy app? Which is better?
We've already talked about the pros and cons of each choice. However, questions remain. Which is better: to root your phone or to put a spy app on it?
To spy on an Android phone, you don't need to know anything special. Using the app is almost as easy as using a browser or watching YouTube. Because of this, people of any age can do it.
Parents or grandparents can, for example, keep track of their children or grandchildren. You might find out who they are talking to, what they are doing on the Internet, etc.
SPY24 also lets you find out where someone is. This means that you can find the device. This information is very helpful, both in the present and when looking at the person's past. For example, you can keep track of employees to see how much time they spend working.
The ability to track location is not available if you only root your phone. Please keep in mind that these are not the same or similar. You can solve similar problems, like finding out more about what your phone does, with both a rooted device and a device with a special app, but they are not the same thing.
If you want to:
Find out different things about how your Android device works.
Don't tell anyone what you're doing.
Collect all data in one control panel
There are other options besides SPY24. There are a lot of apps that do the same thing, and you have to choose the one that works best for you. Please keep in mind that many apps need to be "rooted" or are fake. Look at the reviews and technical requirements to find a good option.
Why do some apps need you to "root"
There are a number of choices:
Applications that work perfectly without rooting; Applications that have some features that work without rooting and others that require you to root your phone.
Applications that aren't real and don't work at all
The fact that there are so many choices is that technology is so complicated. Making a spy app for Android is a very hard thing to do. Some developers' products need full access to the phone to work, while others don't. It depends on what kinds of technology are used. Both options are fine. Before you buy and download an app, just find out if it needs full access to the operating system.
The last group, which is made up of fake apps, can promise you anything; their creators only want your money. There are a lot of fake offers in the spy app market. You might see the following:
You can spy on a cell phone without having the phone itself.
You can track or spy on something without touching it.
Most of these deals aren't real. If you can't get to the device, you won't be able to track it. You don't have to "root" the device to install the app, but you do have to "touch" it. After that, you can get all the information from afar. You can also change the settings and turn the tool on or off in the same way.
In conclusion, you shouldn't be afraid to root your device. Just do it in case you have to. Also, you don't have to do this operation to track a smartphone. You can spy on an Android phone without rooting it by signing up for SPY24 for free. This method is simple and easy to use, and it also gives you the chance to track your smartphone.
How to Track an Android Device Without Rooting: The Complete Guide
If you want the best Android spy app that doesn't require you to root your phone, SPY24 is what you need. The best spy app for Android phones that doesn't require rooting.
The best Android spy app that doesn't require rooting.
Android OS is the most popular operating system in the world because it is easy to use and has many different functions. Android phones are much more popular than other phones because they get regular updates and have unique features. As the need for phones, especially among children, grows, so does the need for software that can track them.
This software is very helpful for parents who want to keep an eye on their kids and for employers who want to know what their workers do on their work phones. Last but not least, for people who think their partner is cheating on them, there are things they can do.
Asking direct questions can sometimes come across as rude to the other person, which could hurt your relationship for the rest of your life. So, here's how to use cell phone monitoring software to track the phone without being seen.
Easy way to find out where an Android phone is.
To track an Android phone, the first step is to put spy software on it. Using the Spy App is legal and there are no problems with it. Most of the time, people put this software on the phone of their child, spouse, or employee without telling them. The main point is to compare what was done and what was said. So, you can track anyone's phone in secret with cell phone monitoring software without hurting your relationship. Spy software gives you full information about the target phone, such as text message details, call logs, contacts list, web browsing history, email tracking, access to photos, Facebook chats, Whatsapp chats, GPS tracking, etc.
The start of rooting and how it works
Rooting is a method that is often used in mobile tracking services. It is put into an Android phone and gives users control over other parts of the phone. It has gotten around the restrictions that hardware makers put in place, and it also lets users access system apps and settings that they couldn't get to before. If rooting is available, users can also directly replace their OS with the most recent update on the market. Rooting makes it easier for user-installed apps to run secret commands that aren't in the basic settings.
Rooting is a common way to put mobile spy software on a phone without the owner knowing. It lets you put the software on the phone and gives you full access to it. It is the best way to follow a suspicious phone in secret. In your control panel, you will see every record of the phone you want to track.
You can track the target phone without rooting it.
SPY24 is the best android spy app that doesn't require you to root your phone in order to spy on it. It has features that are appealing to people who want to keep track of what other people do. These features are designed beautifully and work perfectly. This spy software gives you a full history of what happened on the target phone. Among the features are:
1. Sent and received text messages.
2. Logs of calls.
3. Following calls.
4. Email tracking.
5. Instagram Messages
6. Snapchat Messages
7. Access to a phonebook
8. Photos
9. List of web searches
If you choose this software, you can start secretly keeping an eye on your child, spouse, or worker.
Buy SPY24 and start keeping track of everything.
Android spy software is easy to find and buy. You can choose either of the two packages. You would get a username and password for your control panel when you bought the software. After that, do the following:
1. Enter your username and password to get into your control panel
2. Get the software's URL link from there
3. Use that link to download the software and install it on the phone you want to track.
4. Your job is done when the installation works.
Before you install the software, make sure the following things are true:
1. You can see and touch the phone.
2. Access to the Internet is available
3. You know the secret code for the phone.
4. Installation will take between 10 and 15 minutes.
5. You have to root your phone only if you buy the premium package.
When you're done with all of these things, but the phone is down. Now, you can easily check on the phone's activities from afar. You can track any information linked to that number by opening your control panel on your phone, laptop, or any other device. You can see the messages that were sent and received on that phone, its call history, what websites it went to, and a lot more.
All Android phones can use this software. All of the information recorded on the target phone will go straight to your control panel, where you can log in at any time to see the details.
It is a well-known piece of software, so you don't have to worry about anything. It gives you good services, full support, and a long list of customers who are happy with them. So don't waste time thinking. Get the best answer to every problem you have.
What are spy apps and why you would want to use one
Spy apps are powerful tools that can help you track, monitor, and analyze the activities of your target phone or device. They are useful for a variety of purposes, such as monitoring your children's online activities to ensure their safety, keeping tabs on employees' work-related communications and productivity, or tracking your significant other's location and activity to uncover signs of infidelity.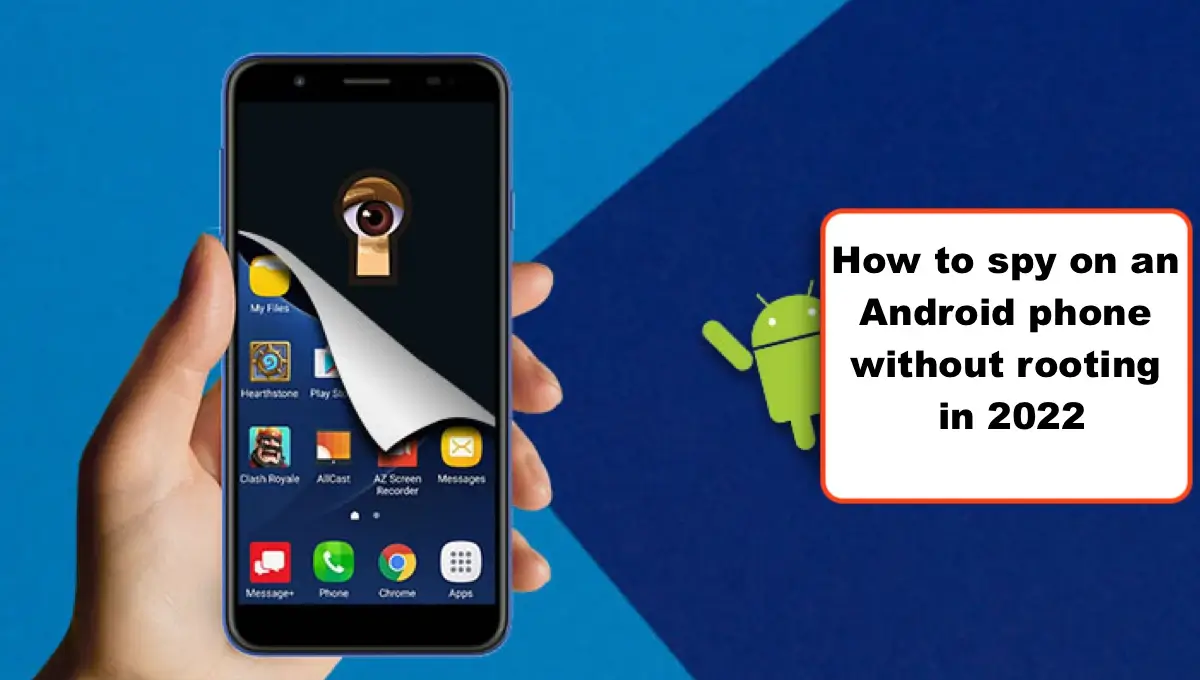 How to install a spy app on an Android phone without rooting it
Installing a spy app on an Android phone can be done in several different ways. One option is to root the target device using special rooting software, which will give you full access to all files and data stored on the phone. However, it is also possible to install a spy app without rooting the phone by using special software that bypasses Android's security features.
The best spy apps for Android phones
The best spy apps for Android phones typically offer a variety of features and tools to help you monitor and analyze your target device. Some of the most common features include real-time location tracking, call, and SMS monitoring, access to messages and photos on popular social media platforms like WhatsApp, Facebook, and Instagram, and keystroke logging that allows you to capture passwords and other sensitive information entered on the target phone.
How to use a spy app once it is installed on the target phone
Once you have installed a spy app on an Android phone, it is important to use it effectively in order to get the most benefit from its capabilities. One key tip is to be discreet when using the target phone; try not to draw attention to yourself or the spy app, as that can compromise its effectiveness. You should also be sure to follow all of the instructions and guidelines provided by the app's developer in order to get the most out of it.
Tips for using spy apps effectively and safely
Whether spy apps are ethical is a subject of considerable debate among experts and privacy advocates. Some argue that using spy apps for non-criminal purposes such as monitoring your child's online activity or keeping tabs on an employee may violate their privacy rights, while others believe that these tools can be useful in protecting our safety and security. Ultimately, whether you decide to use a spy app is up to you, but it is important to consider both sides of this issue before making your decision.
Whether spy apps are ethical and whether they might violate anyone's privacy rights
Conclusion
You might be interested in routing if you have sufficient technical abilities and knowledge. However, if you, like many others, lack technological knowledge, you should never risk your phone by rooting it. Because many Android surveillance programs require rooting in order to perform sophisticated capabilities such as social network tracking, IM monitoring, and other non-routing functionality.
To put it another way, you may need to root your Android handset. Otherwise, there's no reason to put the Android operating system in jeopardy. Rooting an Android phone is a difficult and potentially dangerous method, and if you are not an expert, I recommend that you do not use it for espionage or other purposes. In fact, by downloading a non-routing surveillance tool, you may effortlessly spy on Android devices.