For many reasons, people try to keep track of the mobile phones of their loved ones. No matter if you're a worried mom or a company owner, you might need to hack and monitor someone's phone to figure out if anything bad is happening. Of course, this is completely different from malicious hacking. Your intention is quite peaceful, and you want to avoid the wrong things. Thanks to new technologies, you can easily hack and spy on someone's phone to monitor his/her activities.
Spy apps like SPY24 provide you with a wide range of features to track different activities of the target person, including social media chats, SMS, calls, photos, pictures, emails, etc. One of the most advanced features SPY24 offers is hacking a phone's camera to see through it without being detected by the owner.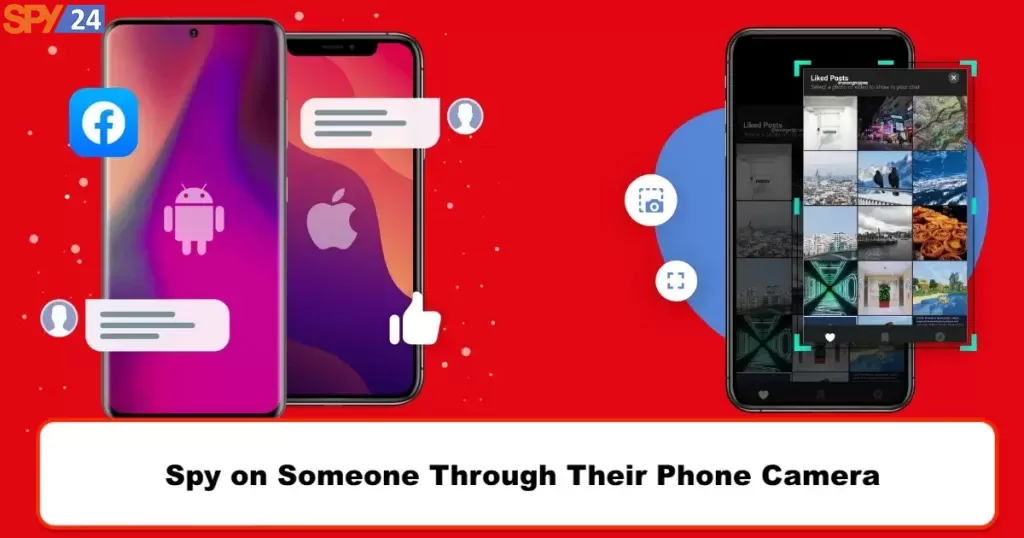 In fact, you can see through your kids' or husband's phone camera to know what is happening around them at any time.
In this article, you can learn how to spy on someone's phone camera using SPY24.
Spying on Someone Using Their Phone Camera
In recent years, it has become common to spy on someone's cell phone. For a variety of reasons, people often monitor someone's cell phone activity. We'll explore how to spy on someone through their cell phone camera.
The best way to spy on someone, such as your kid, partner, or anybody else, is via their cell phone. If you want to know what's going on in their life, you'd better spy on their mobile phone. A phone is something that people carry with them at all times, so it's the best option to track.
Cell phones are becoming increasingly important in today's world. Mobile phones help people do a variety of things every day, including sending messages, uploading photos and videos, watching films, listening to music, and researching news and information.
On the other hand, these useful devices have some hazards and threats. You never know what your children and husband are doing.
Your relationship might therefore be destroyed, and the lives of your children might be endangered.
To make sure that your children and the family are safe, you need to know what your loved ones are doing. That's why phone spy apps are essential.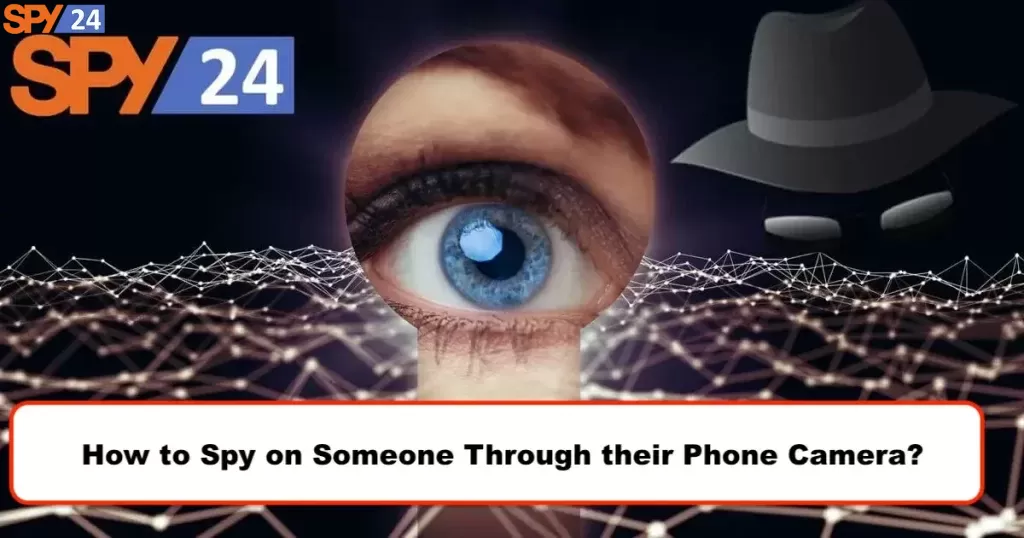 But the question is what you need to track on someone's phone to know everything is OK. For example, you can track their contacts, calls, SMSs, social apps, etc.
In fact, all of these are essential, but there is one thing that we can consider as the most concrete evidence in case you want to catch someone. It's the phone camera.
A camera can now be found on almost every cell phone these days. The majority of cell phone users buy their devices primarily for their camera features. So if you hack someone's camera and see through it, you can be aware of everything they're doing.
So, can you use a phone's camera to spy on someone? The answer is a big YES.
Apps to Spy on People Through the Phone Camera
If you've ever wondered if it's feasible to spy on someone's cell phone activity using their cell phone camera, read this section to find an answer. There are numerous apps that allow you to monitor someone's mobile phone camera from the comfort of your own home. These programs are user-friend and provide fast outcomes.
These apps will enable you to monitor someone's mobile phone camera without their knowledge. These applications are cost-effective, and allow you to access another person's device by installing it on the target gadget.
Apart from SPY24, two of the most common apps for spying on people through the phone camera are IP Webcam and PhoneSpector.
All you have to do is download and install the apps on the target device. These apps are the finest solutions to your problems regarding mobile phone camera hacking.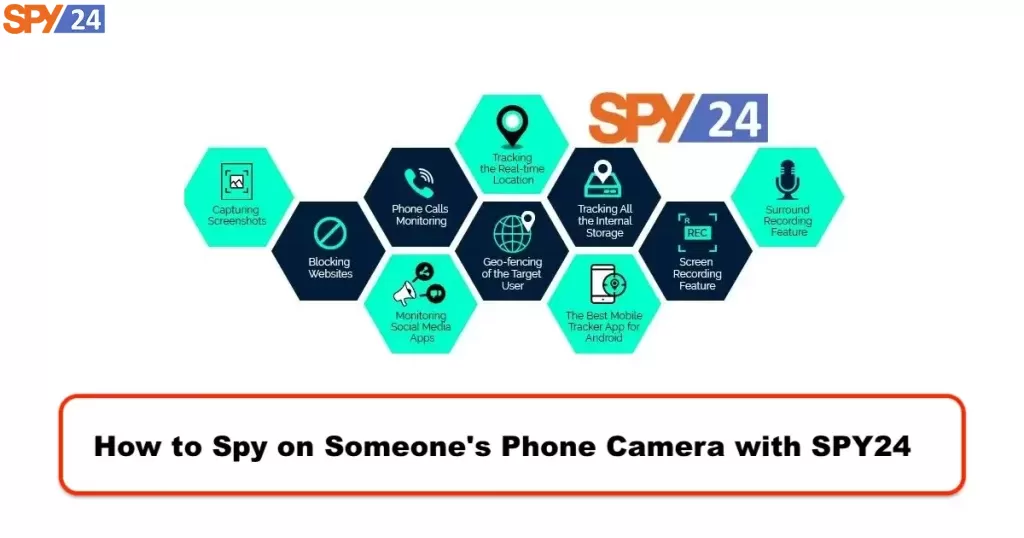 They support all Android and Apple smartphones. In fact, any phone device can be used as a CCTV camera if you install one of these programs to take photos and capture videos.
These apps save every shot from the target's phone, as well as any video captured on it. Since you have full access to the apps, you can view every picture and video that was taken with it.
If you want to listen in on the talks of your loved ones, such as your children or your husband, the camera phone spy technology will be so helpful.
Using the camera spy app, you can see what they are doing even on social media. This knowledge is vital when it comes to safeguarding your children or catching your cheating husband.
Use SPY24 to Spy on Someone's Phone Camera
No matter if you're at home, at work, or in a public location, SPY24 is the ideal application for tracking activities. With this program, you can quickly establish a camera feed on someone's phone and observe it from your mobile phone, tablet, or computer. The app also enables you to store movie footage in the cloud and save recordings for later viewing.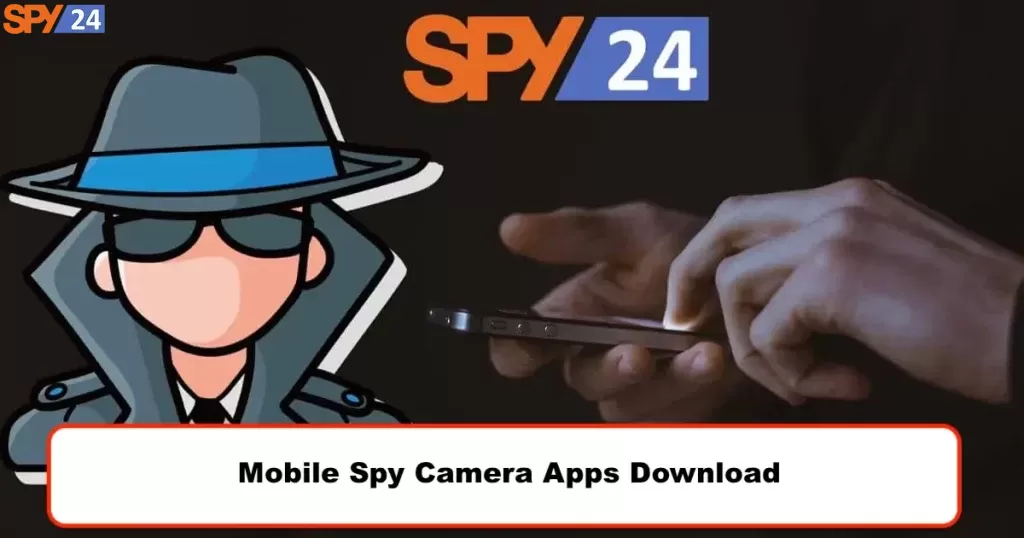 In this section, you'll learn how to hack someone's phone camera using SPY24 without being detected. You just need to follow the steps below to download and install SPY24:
Sign Up and Choose a Plan
First, you have to go to SPY24's website and create an account. You can simply click on this link to be redirected to the registration page.
On this page, you have to fill in the form and enter your information, including your name, email, phone, birthdate, referrals, and password. Of course, some of these are optional.
Then, you'll receive an email containing your credentials and downloading instructions. Go back to the website and log in to your dashboard.
From there, choose your plan and also the device you want to spy on its camera.
Install SPY24 on the Target Phone
Now, you have to install the app on the target phone. Remember that SPY24 doesn't force you to root Android devices or jailbreak iPhone devices.
However, you'll need one-time access to the target device to install the app. Fortunately, there is a chance to install SPY24 on iPhone devices without even having one-time access. Of course, there are two requirements to do this: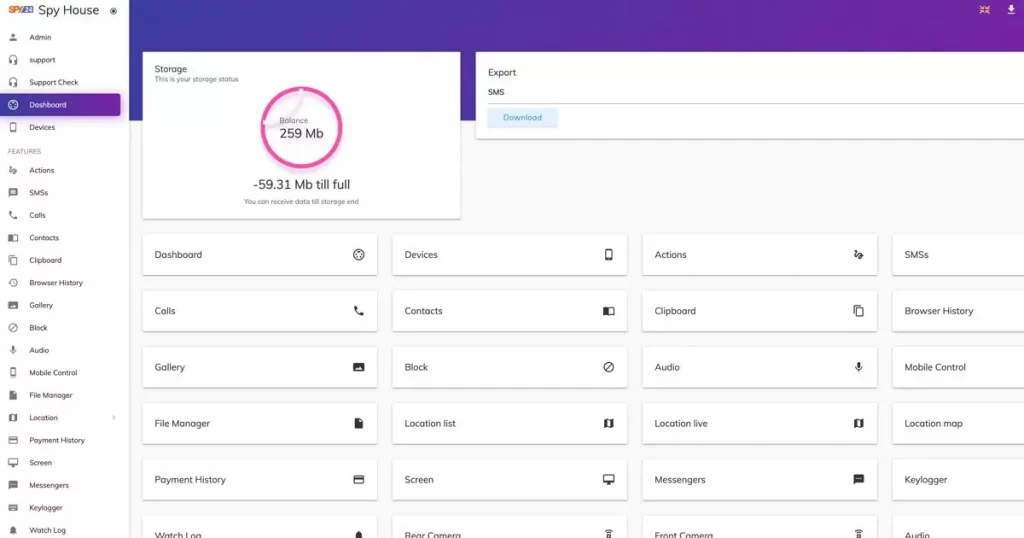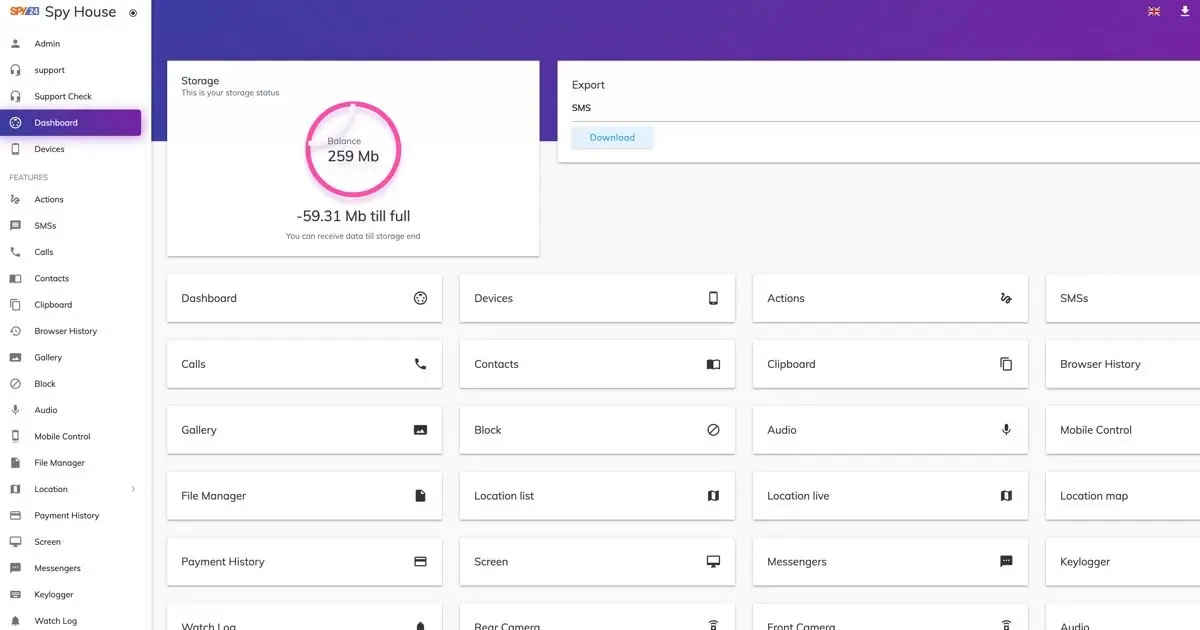 iCloud is activated on the target phone
2FA is disabled on the device
Anyway, one-time access is not something you have to be worried about. You can just ask nicely to check something on their mobile and install the app in seconds.
The good news is that the app is just 2MB in size, so you don't need to be worried about the duration of the downloading and installation process.
Also, the important thing is that SPY24 works completely hidden. Thanks to its advanced stealth mode, you'll never be detected when using SPY24 on someone's phone.
SPY24 Install application free The Most Powerful Hidden Spying App to Monitor Android, IOS Cell Phone & Tablet Device Remotely. Best Android Parental Control App for Kids & Teens Online Safety.
Now take the liberty to monitor Android, and IOS devices with exclusive features better than ever before Monitor all Voice & Text Messages Communication records, Listen to & Watch Surroundings in Real-time Unleash Digital Parenting with Android, IOS Spy App Spy (Surround Listing & Front/Back Camera Bugging) IM's VoIP call recording on Android OS 13 & above With 250+ Surveillance Tools at your fingertips using Android Tracking & Parental Monitoring Software.
---
Set Up Remote Access
The other good aspect of SPY24 is that you don't need any extra app or software to check the data.
You can easily see all the results from your dashboard on every browser. To view data remotely using your web browser, you'll need to set up remote access after the installation process. This will allow you to keep an eye on every activity from anywhere in the world at any time.
Start Spying on the Phone's Camera
You can now begin monitoring the target phone's activities, including calls, texts, social media profiles, email profiles, and of course, the camera.
What You Get from SPY24's Camera Hacking
Now, let's take a closer look at the spy camera feature on SPY24.
Record Sounds
Using SPY24, you can capture all of the ambient sounds. With the help of its Ambient Sound Recording feature, you can also record a private chat between two people, making you just like a professional spy!
Live Listening
Apart from recording sounds, you'll be able to listen to real-time sounds and record them if you wish.
Download Recordings
If you need a piece of evidence to catch your cheating husband or an employee, you can download the recorded files and save them to your phone or computer.
Screen Recorder
This is also great to be able to remotely observe everything that is done on the target phone. You can take a screenshot or a video of the screen of the targeted cell phone or tablet and use it as a piece of evidence. This can be done in both real-time or scheduled periods.
Take Ambient Photos Remotely
With SPY24, you can easily take photos from the ambient of the target phone using its camera.
Full Control Over the Front and Back Camera
You can easily hack both the front and back cameras of the target phone. This will give you the opportunity to watch and record everything that is happening in the surrounding of the target phone. This would be great for parents to watch kids' activities remotely and also for women who want to catch their cheating husbands.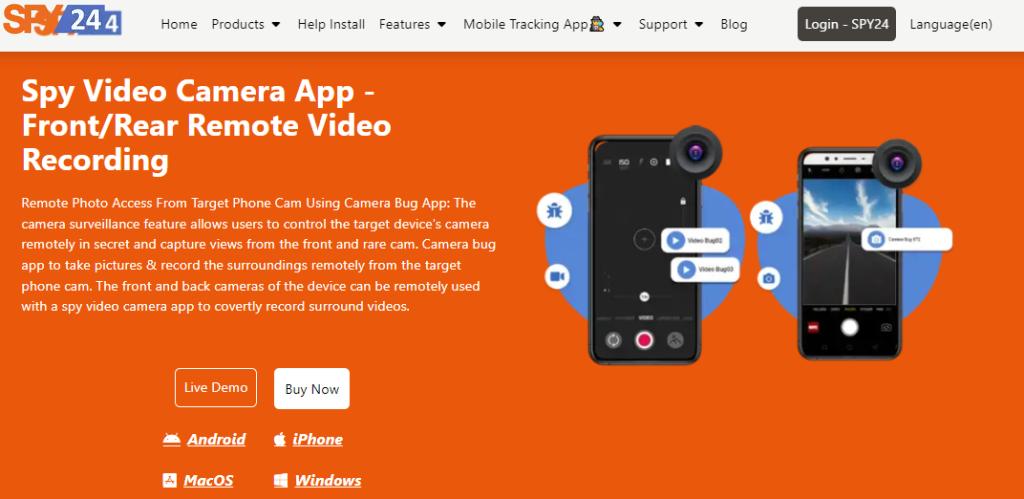 Camera Bug App
The camera bug is one of SPY24's most important features. The app can get a bird's eye view of a faraway target phone by taking control of the phone's camera. It allows you to see what's going on around the cell phone.
Remote photo capture and data storage capabilities of camera bugging software allow for online dashboard access.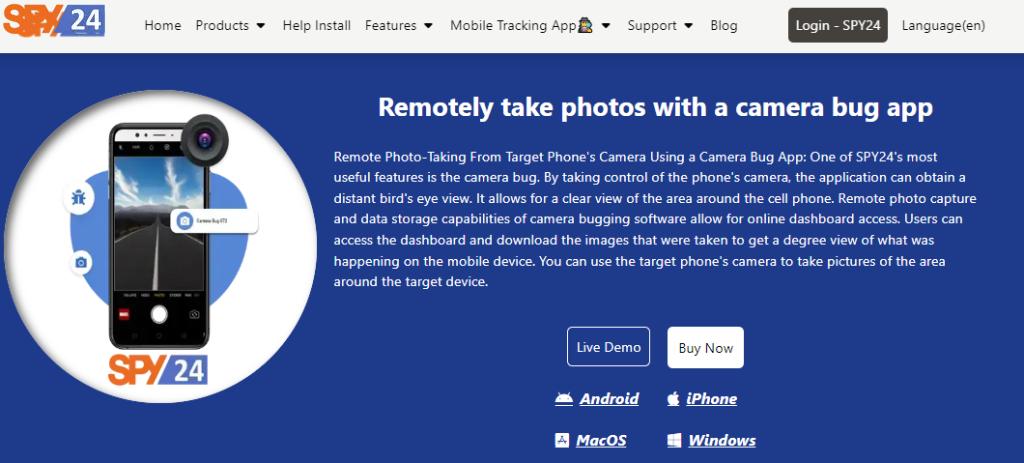 Users can access the dashboard and download the images that were taken to get a degree view of what was happening on the mobile device. You can use the target phone's camera to take pictures of the area around the target device.
Conclusion
Anyone with basic technical skills can now keep an eye on their family members or employees from a distance without being detected. Thanks to new technologies offered by monitoring apps like SPY24, you can even see the surroundings of your target person. SPY24 provides you with a brand-new feature to spy on someone's phone camera to see where they are and what they're doing there! If you want to have an all-in-one dashboard with full control over your target devices, don't go anywhere else. Try SPY24 to see changes in your life.
FAQs
Here are some common questions about mobile camera spy apps.
What is a mobile camera spy app?
You can watch via the camera of a mobile phone – like a second pair of eyes – using this distant spy cam app capability. You can remotely take control of your target device and capture a picture to ensure you know exactly where it is and what is happening there.
What features does a phone camera spy app offer?
Take photo
Take video
Record voice
Is a camera spy app safe to use?
Absolutely, yes. To guarantee that the captured data is secure, the spy camera feature offered by SPY24 employs several security features, such as password protection and encryption. In addition, SPY24's security staff continuously reviews the app to guarantee its security and dependability.
What is the top spy camera app on the market?
SPY24 is by far the best spy camera app on the market, offering different features. Apart from recording voices and taking pictures through the target phone camera, SPY24 offers many other tracking and monitoring capabilities for families and employers.
How do mobile camera spy apps work?
A phone camera spy application captures pictures and videos at high resolution and saves them to the phone without the owner's knowledge.
Many of these apps also track the user's location using GPS and let you know where the photos/videos have been taken.
You just need one-time access when the target user is away from his/her device to install the app. Although some apps require you to root or jailbreak the target device, SPY24 doesn't need this. SPY24 lets you set up a remote control to capture pictures and videos.