How To Install Nox Player on Mac: Nox is an Android emulator. Nox creates a virtual Android phone or tablet on the computer and allows apps to run on it. If you're working on an older laptop, performance may be a bit disappointing. Nox is currently one of the most popular Android emulators. However, Nox helps core applications run well on most computers. You can specify the power of the virtual CPU and the amount of available RAM. These features are very useful for developers who want to test an application with limited resources. If you use Nox to run games, you should probably just use the default settings. Playing games seems to be the main purpose of Nox. On the app's official website, Nox is described as the perfect Android emulator for running mobile games on a PC. Even if you have problems with some games, you can find references.
Why need to run Android applications on Mac?
You might be wondering why you need to run an Android app on your computer, right? There are several reasons. For instance, what if you are a web developer without an Android device? Chrome developer tools; It can help somewhat, but testing Chrome or Firefox running on an alternate device that looks like a real Android device is a great way to test performance. On the other hand, if you're a casual user, you might want to use an app that isn't available on macOS daily. For example, you might like listening to podcasts in Pocket Casts but not the web version of the app.
---
Installation Process of Nox Player on Mac
First of all, search for the Nox Player app on your search engine. You can go to the official website of Nox Play to proceed further in the download process.
The next step is to search for the latest version of Nox Player. The good thing about using the latest version is that you will get all the brand-new features provided by the app developers along with the old features available in the system.
Once you have clicked on the version of the Nox Player you want to download, it will start downloading almost immediately. The app would be downloaded within a couple of minutes unless you have got a poor internet connection.
Now that the app is downloaded, you need to go to the folder where you have kept the downloaded file. You need to double-click on it to start the installation process.
A windows pop-up is going to appear once you click on installing the file. The Installation process is going to write itself as well. Wait just a few minutes before the entire installation process is completed.
Once the Installation process gets done, you have to press the F4 key. It will allow younger into all the installed applications. Find Nox Player from the menu and click on it.
You would be required to give the details regarding your Gmail account. Give the details as it would barely take a few seconds and the installation process is completed.
The next thing to do is to use this program according to your needs. There is nothing special about its download and installation process for Mac. It's that simple and you won't face any problems during the whole process.
Features Of Nox Player
It can open and close fast. Other apps may take some time when you open and close, but the case isn't the same with Nox Player.
There's no lagging issue here. As long as you are not using an outdated version, things will turn out smoothly for you.
It also supports file management.
One of the major advantages that you can have with the help of Nox Player is that it has a fantastic user interface. The gaming controls are suitable for playing Android games on Mac.
It supports Windows as well as Mac. So, if you have got either of them, it wouldn't be a problem running it and reaping the maximum rewards out of its use.
How to fix the Mac version for sticking at 99%
Installing software on Mac is different from installing software on Windows. So, for NoxPlayer. The first time you install and run Nox on your Mac, you may need to do the following to make sure it's running properly, which will fix 99% of the stock issues. Here is the tutorial as follows:
First Method
The first time you open NoxPlayer (or any downloaded program), you will see a warning. Agree to open the file and you will no longer see the warning. We recommend that you also check the "Do not warn me when opening an application on this disk image" box.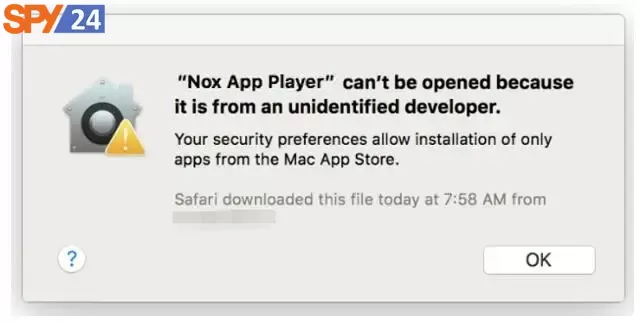 Second Method
please try to find the Nox file, and right-click to run the emulator.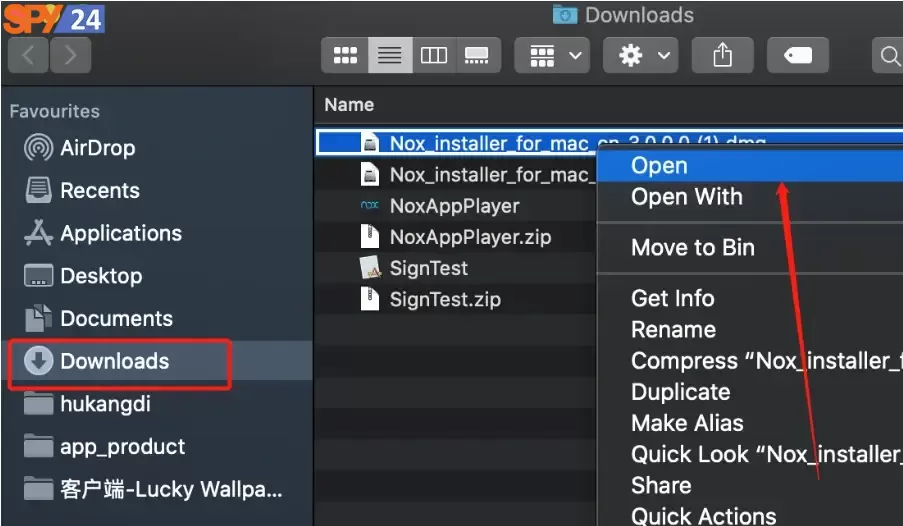 Third Method
You may also see the below warning when you start the Mac version for the first time. Here we assure you that Nox for Mac is a safe software you could trust. and please follow these steps:
Open the System Preferences window
Click the Apple icon at the top-left corner of your screen or click the System Preferences icon on your dock
Click the Security & Privacy icon.
Click the lock icon, enter your password, and set the "Allow apps downloaded from" option to "Anywhere." Or click the "Open Anyway" button to bypass Gatekeeper on Mac.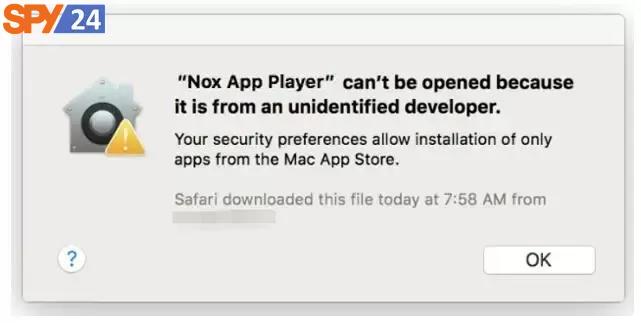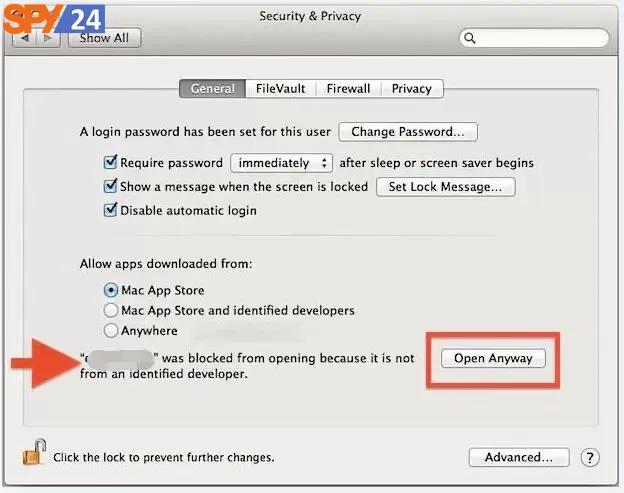 Fourth Method
If your mac version is macOS Sierra, please click the "Allow" button in Security & Privacy to bypass Gatekeeper on Mac.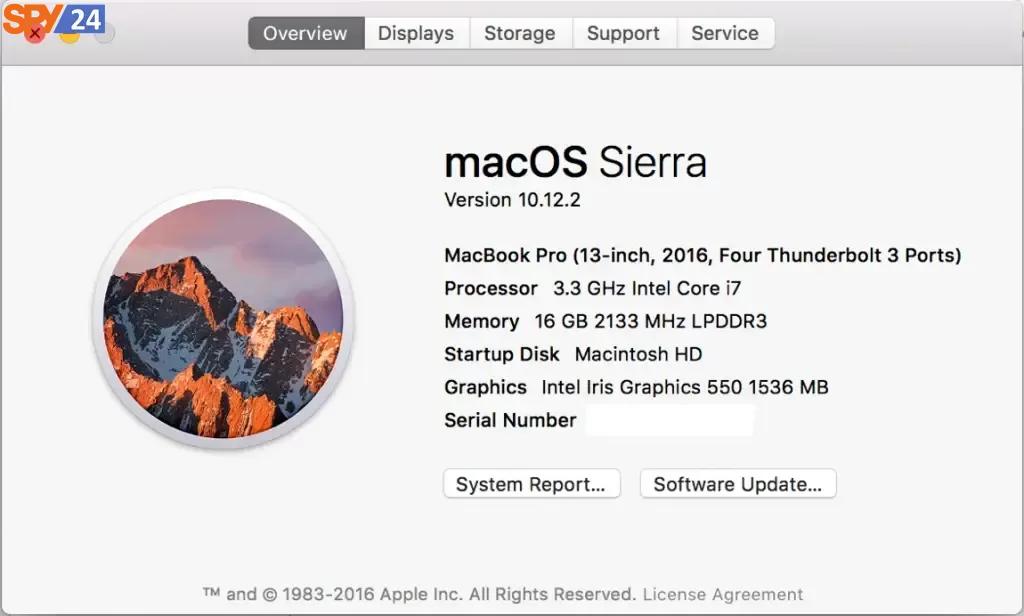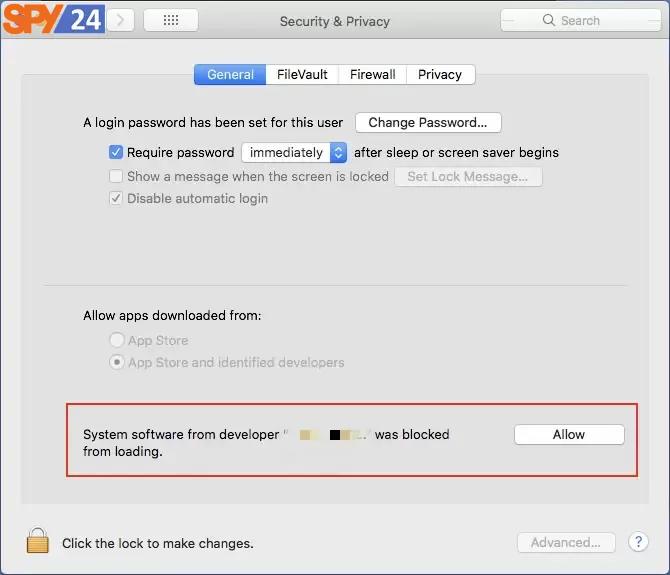 Fifth Method
Shut down NoxPlayer and delete "Virtual Box" in the Applications
Visit /Applications/NoxAppPlayer.app/Contents/MacOS → Double click Nox. app →Enter the password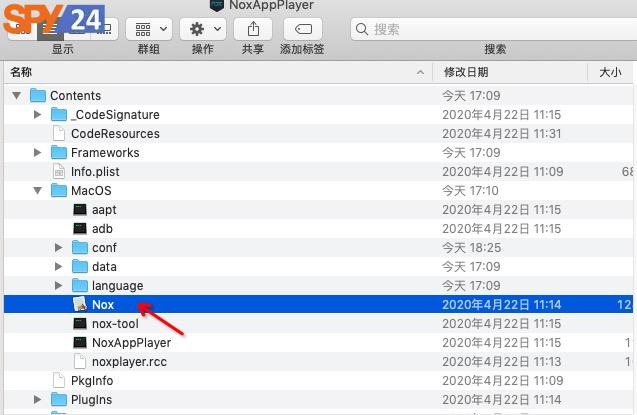 Click System Preferences → Security & Privacy → General → Click the "Allow" button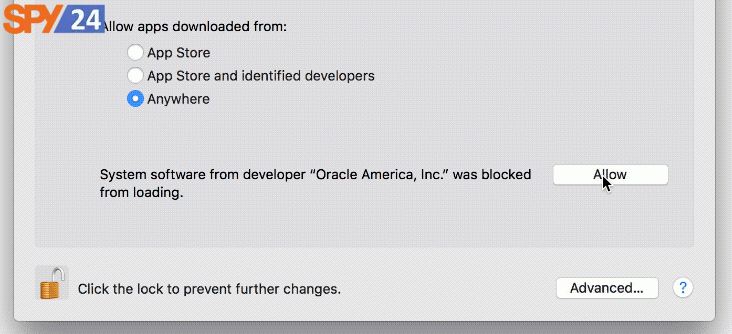 Solution for not unzipping the file of Mac Version
Sometimes users may get a reminder that the installer has not decompressed Nox, when you encounter the situation, please follow the guide to disable System Integration Protection (SIP).
How to check if System Integrity Protection is enabled or disabled
1. Open Terminal from your Dock or Utility folder.
2. Type this command: csrutil status into Terminal.
3. Press Enter
4. Terminal responds with either "System Integrity Protection status: enabled" or "System Integrity Protection status: disabled"
How to turn off System Integrity Protection in macOS
Click the Apple symbol in the Menu bar.
Click Restart
Hold down Command-R to reboot into Recovery Mode.
Once in Recovery mode, open a Terminal window from the Utilities drop-down menu at the top of the screen.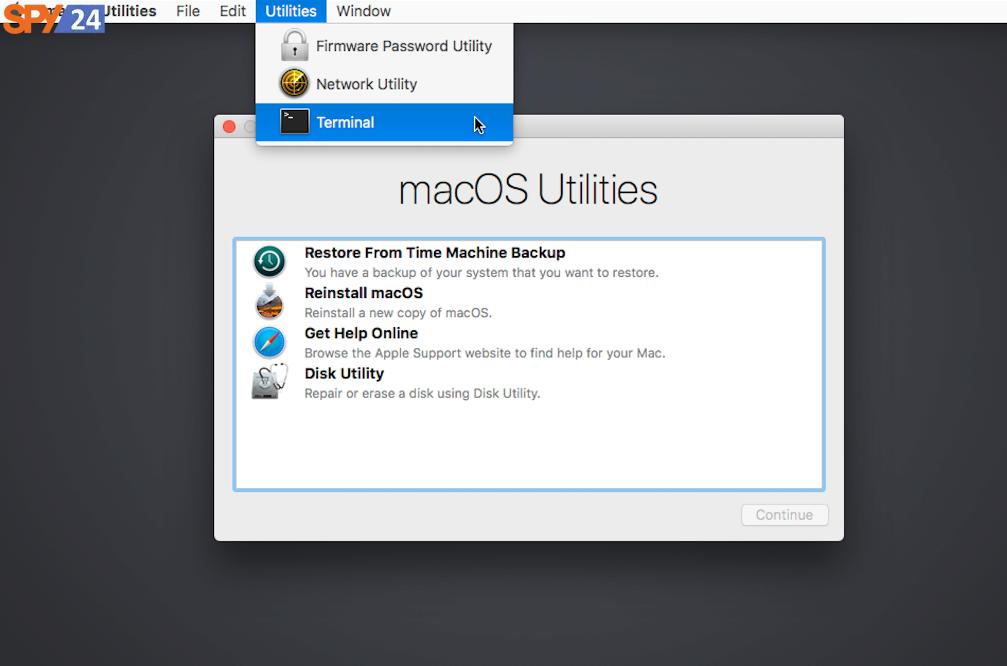 Type the following command into the Terminal window: csrutil disable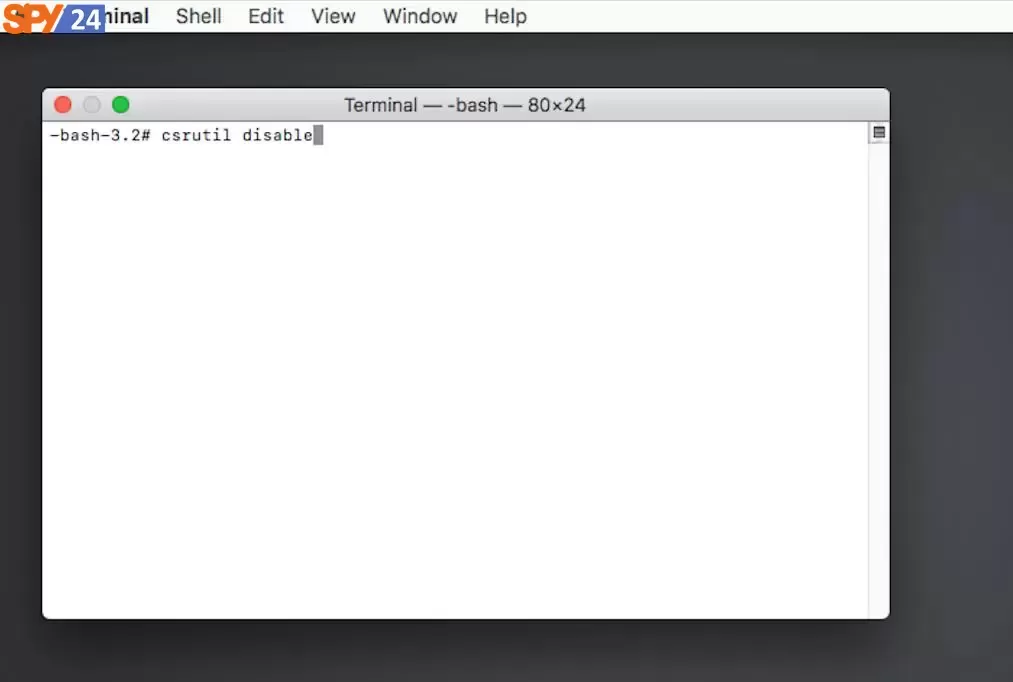 Press Enter or Return, then you'll see a message stating that System Integrity Protection has been disabled and that the machine needs to restart for changes to take effect.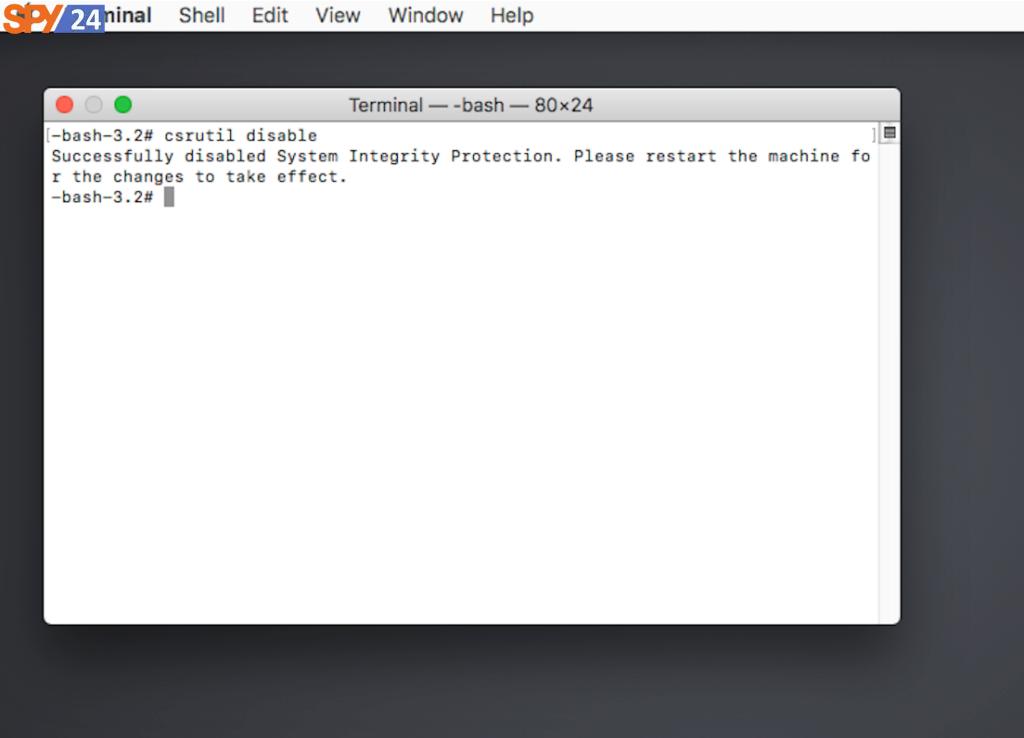 Click Restart
FAQs
Does NoxPlayer Support M1 Chip?
No, the NoxPlayer currently does not support Apple M1 Chip
Can Nox Player be difficult to use on Mac?
No, Nox Player is pretty easy to use. You wouldn't find any difficulty as long as you use an updated version of the application.
Where should I download NoxPlayer?
You need to go to the official website of NoxPlayer. There would be different versions of the applications made available for you. You just have to download and install the version you would like to go for in regards to your Mac.
Conclusion
NoxPlayer is probably the best Android emulator for you. The good thing is that it is easily available for Mac. One of the reasons you should look into installing it on your Mac is that it's very useful. It is suitable for people who like to play Android games on their Mac. . We hope you find this article in SPY24 useful! You can also read our other articles such as How is a Remote Listen Laptop PC (MAC) Microphone Possible?
SPY24 Install application free The Most Powerful Hidden Spying App to Monitor Android, IOS Cell Phone & Tablet Device Remotely. Best Android Parental Control App for Kids & Teens Online Safety.
Now take the liberty to monitor Android, and IOS devices with exclusive features better than ever before Monitor all Voice & Text Messages Communication records, Listen to & Watch Surroundings in Real-time Unleash Digital Parenting with Android, IOS Spy App Spy (Surround Listing & Front/Back Camera Bugging) IM's VoIP call recording on Android OS 13 & above With 250+ Surveillance Tools at your fingertips using Android Tracking & Parental Monitoring Software.