If you're looking for a great Android emulator for Mac, look no further than Nox App Player. With this easy-to-use emulator, you can run all of your favorite Android apps and games on your Mac computer. In this tutorial, we'll show you how to install and run Nox App Player on your Mac. Let's get started!
Installing & Running Nox App Player on Your Mac
Nox App Player is a free-to-use Android emulator for Mac, enabling users to run Android apps and games from the comfort of their own devices. With this emulator, you can also take advantage of its powerful macro recorder and multiple instance manager features. In this guide, we'll walk you through how to install and run Nox App Player on your Mac computer.
1) Downloading Nox App Player
The first step is to download the Nox App Player installer for Mac. You can find the latest version of the installer at bignox.com/en/download/. Once you've downloaded the file, double-click it to open up the installer window. From here, click "Continue" until you reach the "Installation Type" screen, then click "Install".
2) Setting up your Google Account
Once the installation is complete, you will need to set up your Google account in order to access Google Play services and download apps from there. To do this, launch Nox App Player and click "Sign in with Google" at the bottom of the window. Enter your email address and password when prompted, then follow any additional steps if required by Google.
3) Accessing Google Play Services
Once your account has been set up, you will be able to access Google Play services inside Nox App Player by clicking on the "Google Play Store" button at the top of the window. Here you can browse for apps or search for specific ones using keywords or phrases in the search box provided at the top of the page. Once you have found an app that you would like to install, simply click on it and follow any instructions that appear on the screen before clicking "Install". The app will now begin downloading and installing onto your device automatically – once it has finished doing so it will appear in your list of installed apps within Nox App Player ready for use!
4) Running Apps & Games Once an app or game has been installed onto your device via Google Play services, you can launch it by clicking on its icon within Nox App Player itself – alternatively, if an app or game was installed externally (for example from a third party website), then simply double-click its icon within Nox App Player to launch it as normal!
Software installation on a Mac differs from Windows software installation. Therefore, NoxPlayer When you install and launch Nox for the first time on your Mac, you might need to take the following steps to ensure proper operation and resolve the 99% stuck issue. The tutorial is provided as follows:
You'll see a warning the first time you launch NoxPlayer (or any other downloaded programme). You won't see the warning again if you agree to open the file. Additionally, we advise you to select the option to "Don't warn me when opening the application on this disc image."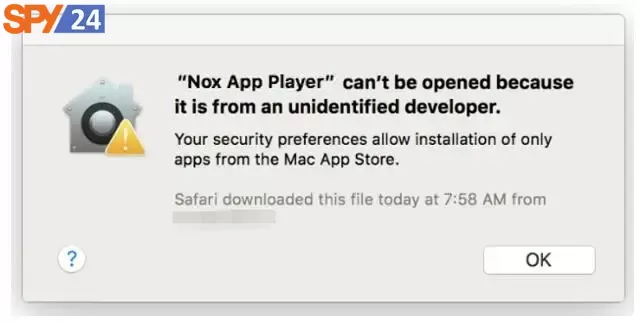 Please look for the Nox file and select "Run emulator" from the context menu.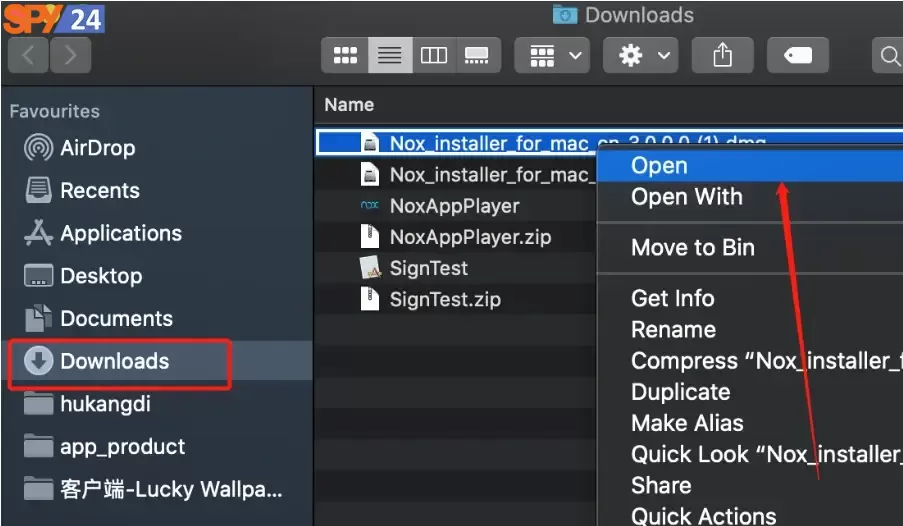 When you launch the Mac version for the first time, you might also see the warning below. We want to reassure you that Nox for Mac is a safe programme you can rely on. please take the following actions:
Switch to the System Preferences window.
Select System Preferences from the dock or the Apple icon in the top-left corner of your screen.
On the Security & Privacy icon, click.
The "Allow apps downloaded from" option should be set to "Anywhere" after clicking the lock icon and entering your password. You can also use the Mac's "Open Anyway" button to get around Gatekeeper.
To get around Gatekeeper in Mac, please click the "Allow" button in Security & Privacy if your Mac version is macOS Sierra.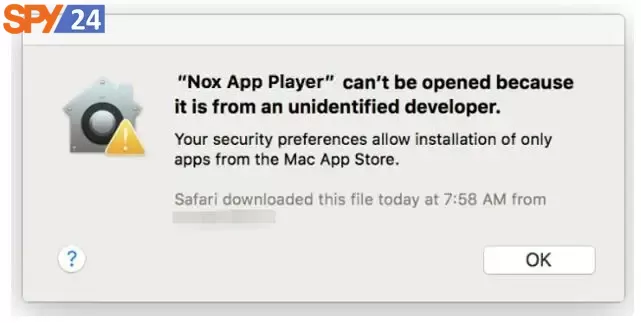 Close NoxPlayer and remove "Virtual Box" from the Applications menu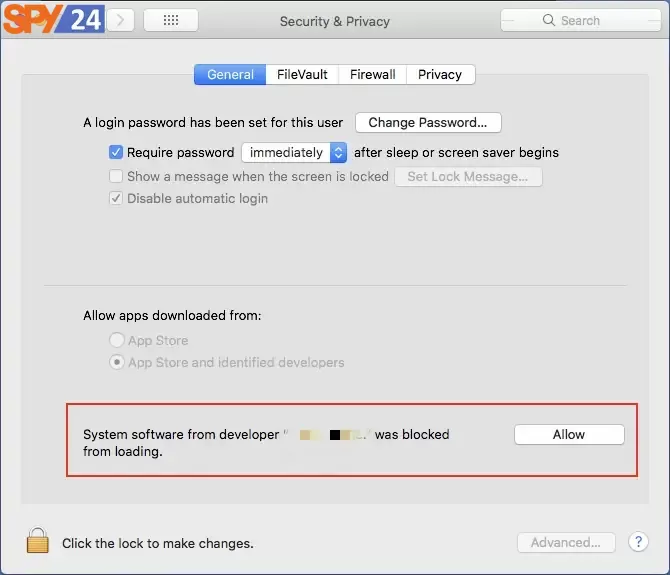 To access the MacOS section, go to /Applications/NoxAppPlayer.app Click Nox.app twice Specify password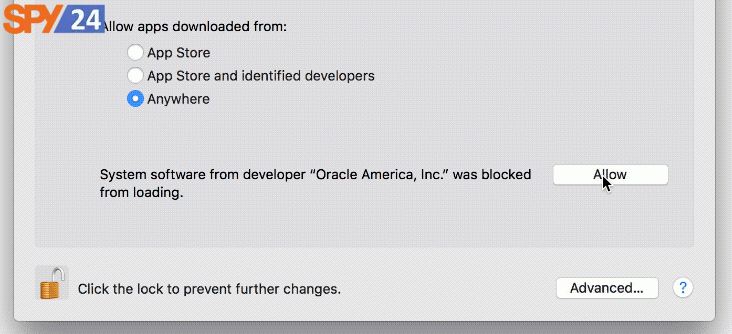 Go to System Preferences and select General under Security & Privacy. Select "Allow" from the menu.
Running Mac Big Sur Solution
Download the most recent version of our software at bignox.com.
Replace the installer package, and the system will display the following message to prompt you to restart your Mac:
In general, you can run the emulator normally, but if after following the 2 steps, you're still stuck at 99 and unable to do so. Here are some tips:
Please select "System preferences" by clicking your Apple icon.
Deciding on "Security and Privacy"
To enable downloading, simply click anywhere.
Run it now by restarting the emulator!
Please be aware that NoxPlayer does not currently support the Apple M1 Chip.
Conclusion: In conclusion, setting up and running Nox App Player on a Mac computer is actually very simple and doesn't require any special technical knowledge or expertise – all that's needed is a valid copy of Mac OS X (10.6 or higher) and an internet connection in order to access Google Play services! Once setup is complete, users can enjoy all their favorite Android apps and games right from their desktops! So what are you waiting for? then give SPY24 a try today! Give it a try today!
SPY24 Install application free The Most Powerful Hidden Spying App to Monitor Android, IOS Cell Phone & Tablet Device Remotely. Best Android Parental Control App for Kids & Teens Online Safety.
Now take the liberty to monitor Android, and IOS devices with exclusive features better than ever before Monitor all Voice & Text Messages Communication records, Listen to & Watch Surroundings in Real-time Unleash Digital Parenting with Android, IOS Spy App Spy (Surround Listing & Front/Back Camera Bugging) IM's VoIP call recording on Android OS 13 & above With 250+ Surveillance Tools at your fingertips using Android Tracking & Parental Monitoring Software.