These days, the use of a Spouse phone control program or family and children monitoring software is one of the most important phone monitoring and control programs for families and parents. Because when your wife and children are outside the house, for example, in a language class, having fun with their friends, and many other things… it is a completely natural thing for you to worry about them, but today with the advancement of new surveillance technologies and Taking care of the family, these problems have been solved to a great extent.
One of these solutions and new technologies for surveillance and family care is the use of applications that can control all the contents of the phone, including control of calls, control of messages, control of WhatsApp, control of Telegram, control of Instagram, as well as control and tracking. They provide the location of your spouse's phone and your children's mobile phone on the map. Stay with SPY24 by introducing the best program to track and control the phone of your wife and children in this article.
It is a painful experience to see your partner involved in another love affair, which can be a very devastating situation. We can often detect small changes in the behavior of our spouses when they become involved with someone else.
When suspicion is created, which must be confirmed using a spy tool like this spy. If you suspect that your spouse is cheating on you, you must have thought about confirming this suspicion. Infidelity can be a destructive factor in a marriage, although suspicion is no less a factor in itself.
When you have this suspicion in your mind, you must have thought about spying on your spouse at least once. While "How to spy on my wife's phone?" It might be quite a common question that you might ask, finding the right way to spy on your spouse's phone to confirm their cheating can be a difficult task.
You may want to monitor and track your spouse's activities, but finding the right app for this is also essential. While there is a wide range of spying and tracking programs available in the market, you can't always trust all of them regarding security factors and dangerous issues.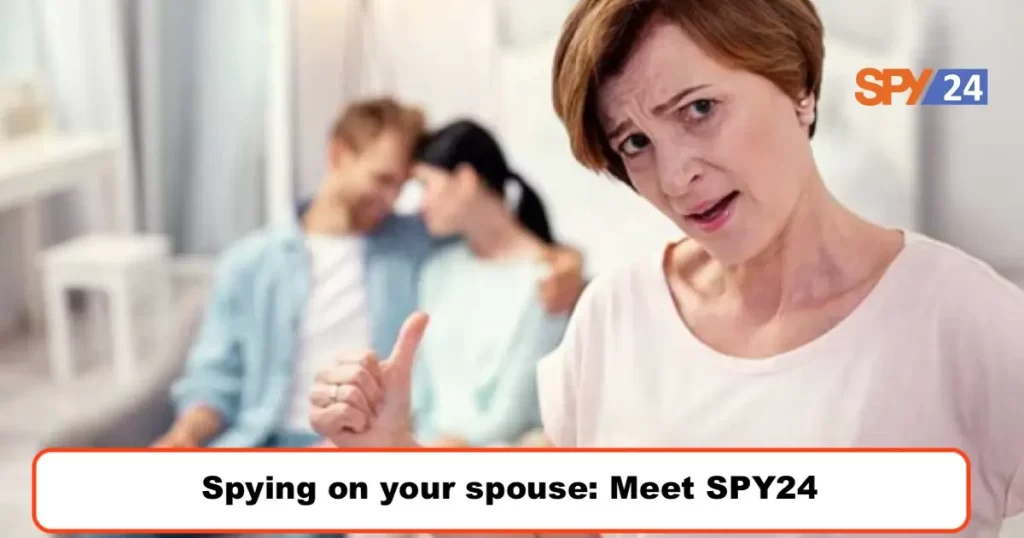 Some of the best and most advanced apps on the market are the perfect ways to spy on your spouse's phone. These apps are designed in secret and help you to monitor and track your spouse's phone activities.
In this article, we are going to tell you about an app that has been one of the best spy apps for phones. It can track and control your spouse's phone and helps you access every single detail of their phone remotely without them having a clue.
Let's take a close look at how to use this app to spy on your spouse's phone and find out if he is really cheating on you or not. Because ignorance may always be blissful, especially when you have suspicions about your spouse's fidelity.
A program to track your wife's phone without her knowledge
Often, in modern times, the most important answers can be found on one's cell phone. As people use smartphones more and more, for almost everything and everywhere, this becomes an efficient way to track personal activities and find out if they are doing something shady!
Your wife's phone is no exception to this rule, and if you suspect that your wife is cheating, you can track and monitor all her mobile phone activities. While you talk to your partner about changing your behavior and increasing your desire to be on the phone, it probably won't help.
In most cases, people do not admit their betrayal. Since your spouse is more involved in her phone, if she cheats on you, she obviously doesn't want her phone to be monitored. This is why a spy app is essential.
We must say that SPY24 is one of the best phone monitoring solutions on the market and one of the most popular spy apps for Android and iOS phones.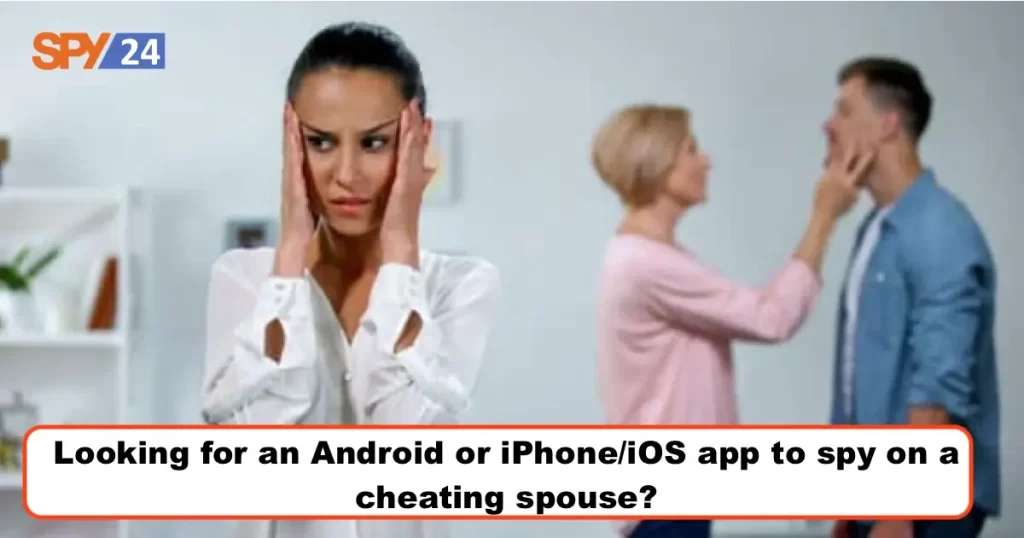 This app ensures powerful and secret monitoring on any device you want and helps you access all phone data remotely through your web browser. The app is also highly secure to improve privacy to ensure that your personal data is never stored or placed anywhere else.
SPY24 is chosen by several users around the world for its several useful features, excellent security, and simple user interface that helps track phones on both Android and iOS platforms.
Tracking your spouse's phone with SPY24
SPY24 is the most appropriate answer to your question "How to spy on my wife's phone?" It is known as a reliable, safe, and secure monitoring program that provides full details of the phone that can be tracked and monitored. It has a very simple setup and usage method and the program can be controlled through any web browser.
It also ensures remote access to complete phone data and details through a browser. Four simple steps and you are all set to track and monitor every single activity and detail of your spouse's phone.
Step 1. First, you need to register an account on the SPY24 website and choose the operating system you want to use the program, make sure you get the right app to monitor your spouse's phone. A wide range of applications is available to suit your monitoring needs.
Step 2. When you receive the confirmation email of the plan purchase from SPY24, install the app on your spouse's phone.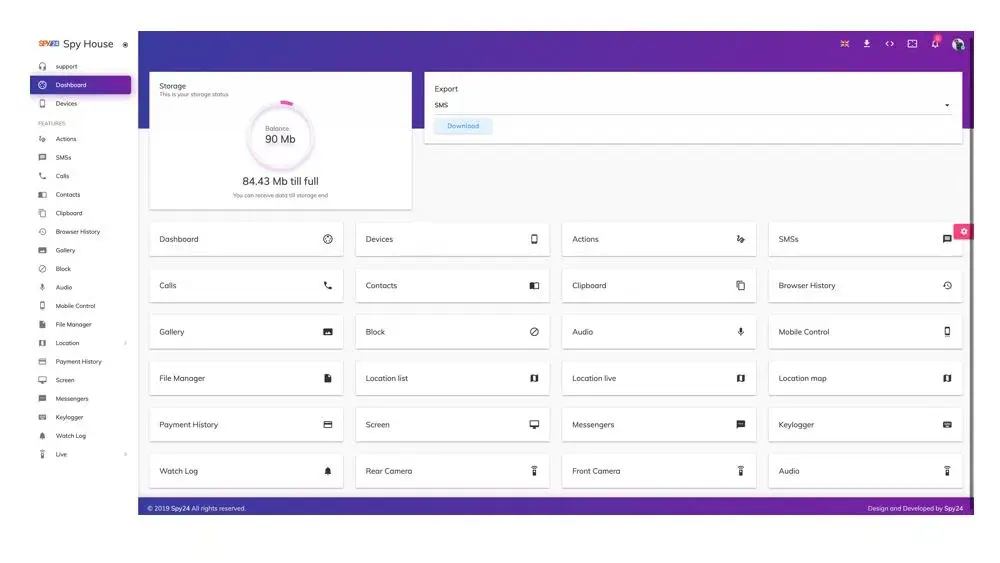 Step 3. After installing it on your partner's phone, you have done most of the work and you don't need to do anything else, just log in to your account using another device through a web browser and the dashboard will be ready for you.
Wait for the data to sync and get all the important and minor details of your spouse's phone.
Step 4. Now you can access, track and control your spouse's phone remotely and check the details and facts of your spouse's phone every minute. Find out if he is cheating on you using a spy or not.
SPY24 Install application free The Most Powerful Hidden Spying App to Monitor Android, IOS Cell Phone & Tablet Device Remotely. Best Android Parental Control App for Kids & Teens Online Safety.
Now take the liberty to monitor Android, and IOS devices with exclusive features better than ever before Monitor all Voice & Text Messages Communication records, Listen to & Watch Surroundings in Real-time Unleash Digital Parenting with Android, IOS Spy App Spy (Surround Listing & Front/Back Camera Bugging) IM's VoIP call recording on Android OS 13 & above With 250+ Surveillance Tools at your fingertips using Android Tracking & Parental Monitoring Software.
---
Tracking wife's phone with GPS and Gmail
Today, most smartphones are designed and manufactured according to satellite systems and GPS systems. Another way to control your wife's phone without installing an app is to use the GPS system on her cell phone. To track the phone without installing a free program, it is enough to remotely access his mobile phone with the phishing method and activate the phone's GPS option.
By activating this option, you can view your spouse's location on the locator map online. Another possible trick to accessing your spouse's mobile apps and emails are to use your Gmail address in Google accounts. You can change your spouse's Gmail address in Google services accounts to your own Gmail address and penetrate into their Google accounts. With this trick, you can also view and control the history of Google search services.
Advantages of using SPY24 to spy on your spouse's phone
Spyware is popular and widely used as a spy app worldwide, with a customer satisfaction rate of 96%. While there are several other programs in the market, SPY24 is chosen and recognized for its many advantages:
This program is very secret, and your spouse will never know about it because it is almost untraceable.
This app is very easy to use and it takes less than 5 minutes to set it up on your spouse's phone.
You can access all the data and details of your spouse's phone to know about every call, text, message, social media post, and other phone activity. And you can do this remotely from any web browser just by logging in to your SPY24 account.
You don't need to jailbreak or root your phone to install this app.
The time you pay for it is at the start and there are no hidden fees.
By using a suitable and efficient program like SPY24, you can easily find a solution to your question about "how to spy on my wife's phone". This is even more important if you suspect that he is cheating on you, although hopefully, your suspicions are not unfounded.
However, if it is true, you have all the necessary documents with you when you decide to talk to him.
Is it possible to control the wife's phone without installing the program?
Even though hacking and controlling your spouse's phone without installing an app is illegal and doing it means violating the privacy of the other person, but still many people try to track your spouse. As you know, hacking a person's cell phone and controlling it is possible by installing special spy programs. But some people do not have access to their spouse's cell phone to install spy programs.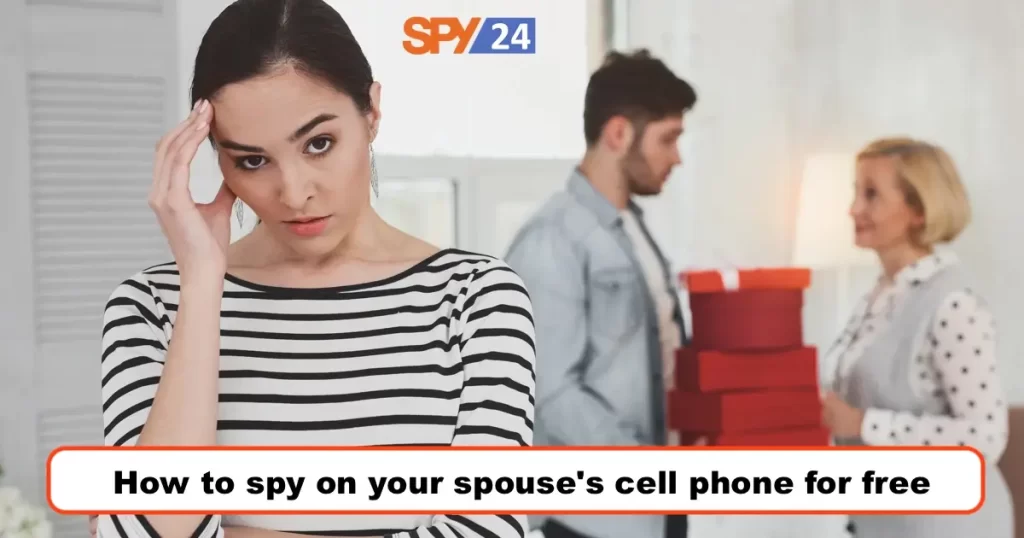 For this reason, they can use ways to control their spouse's phone without installing the program. In general, you should know that it is not possible to hack a person's cell phone without a program, but you can remotely install spying programs on the target person's cell phone in addition to accessing all of his essential and vital information.
Hacking mobile phones using phishing methods:
The phishing method is an easier method than the two mentioned methods to control the wife's phone without installing the program. In this method, you use a fake attack. For example, if you want to enter your wife's Telegram, in the one-page phishing method Telegram fake login is designed and when a person is using Telegram, it is suddenly shown to the user. The user thinks that her user account is in trouble and she has to enter her account information and password, but in fact, she enters the information that you need.
This attack does not apply only to Telegram, for hacking the phone, different notifications are sent to your wife's mobile phone in different sections so that in the shortest period of time, control of all mobile phones and all social networks will be available to you.
Tracking wife's phone with the help of the XNSPY site!
Finally, we must tell you that hacking the other party's phone and tracking the wife's phone is not possible without installing any kind of program. But you can remotely install the phone control software on your wife's phone without your wife knowing. Malware and phishing are among the hacking methods.  We have explained the above in detail about all the cases. You can use the SPY24 program, a practical application in the field of controlling other people's phones.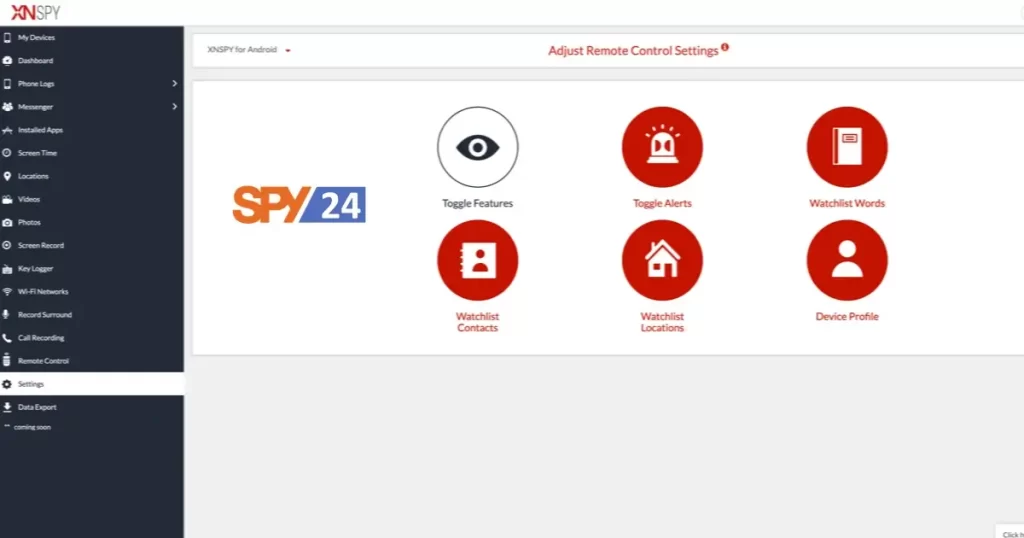 What information do we get by controlling the wife's phone without installing the program?
Once you have successfully completed the process of controlling your wife's phone without installing the app, you can take full control of her mobile phone. You can access the history of all her calls and SMS. You can also view all downloaded or shared videos and photos. By hacking into your wife's cell phone, you can monitor all her chats and even voice chats and voices sent to her online and check her audience list.
In addition to this, you can also track your wife's phone without installing software. by activating the location option on her mobile phone, you can see her real-time location. Using this method, you can block her users or block her calls. In some situations, you can even remotely change the screen lock of her phone and limit your spouse's access to her own phone.
How to find out if someone is spying on your computer
When we have a new smartphone, surely one of the first apps we install is WhatsApp, and that's why this messaging app is one of the most used by users around the world. We use it to keep in touch with friends and family.
We also use it to post gifs, photos, videos, etc. But we don't just send regular chains or jokes, but also files of a personal kind. And if there's one thing to consider, it's security. It is true that WhatsApp has become very modern in its security protocols, with encryption, two-step verification, and end-to-end encryption of all conversations.
This has fixed the very serious security holes of WhatsApp in the past. But of course, not everything is 100% safe and there are hackers who are always on the lookout for spying for any kind of program today we are going to see how to find out if we have been spied on or if we have been able to access our account.
We use this option often while we are working or using the computer, either for convenience or because we don't like to see it on a bigger screen. But, WhatsApp Web can be the easiest way to "hack" or spy on a user account, so it can be the most used method to spy on our conversations.
The way to access our account is very simple, a hacker can access our mobile phone for a few seconds and can see the QR code necessary to access the web version. You can log in and access our WhatsApp at any time.
Once you're logged in, you can connect whenever you want. If you were in such a situation, you can notice it thanks to small details, for example, if you see that the messages of various chats that you have not read are still shown with a blue double check because if the spy Through WhatsApp Web on our mobile phone, the check is also shown in blue.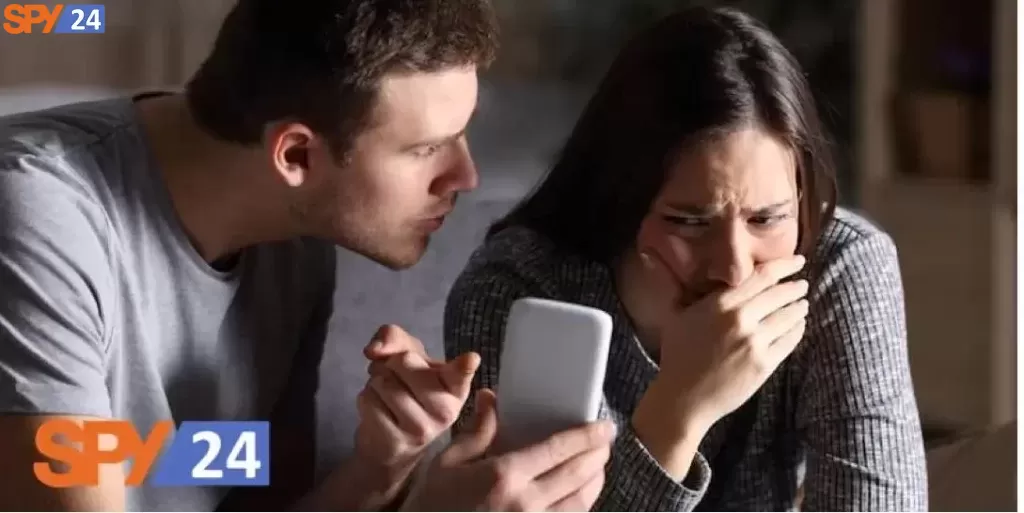 If you think this might be your case and someone might be spying on you using this method, the best thing you can do is access the WhatsApp settings tab and the WhatsApp Web / Desktop section. Here you can see open sessions, and if you think one of them is suspicious or should not be open, you just need to close it and then open only the one you need.
Once you do this, the hacker will no longer have access to the conversations and you will no longer receive new messages with the extension. If you don't do it again with the QR code, you won't even be able to log in again, remember to keep your mobile phone safe and under control at all times to avoid these possible mishaps.
Also, do not hesitate to use the security resources provided by the mobile phone either to unlock it or even to protect the applications we want or with a fingerprint reader, facial recognition or create a numeric key to unlock it.
Conclusion :
In Spy 24, we discussed this important and painful issue, how to access your spouse's phone secretly. The best and most important feature of the remote control software is that their icon is automatically hidden in your wife's mobile phone and she cannot find out the existence of these programs in any way. These programs work fully automatically and will send you any changes in your wife's mobile phone. By controlling your wife's phone without installing the program, you can even retrieve her calls and messages and take screenshots of them by accessing your wife's phone cameras. We recommend you use the SPY24 app to check your spouse's activities.