Spy App
Pegasus Spyware NSO VS SPY24 What's The Difference?
Many people are familiar with spyware that can be used to track a person's computer usage, but what about spyware that can track a person's movements? A new type of spyware, called Pegasus, is able to do just that. Pegasus was discovered by the security firm Lookout and was described as the "most sophisticated Android spyware ever seen." It is believed that Pegasus was created by an Israeli cyber-security company called NSO Group. The specific purpose of Pegasus is unknown, but it is thought that it may be used by governments to track dissidents or opposition members.
It has been reported that Pegasus has been used to target journalists, human rights activists, and government officials.
So far, only a small number of people have been infected with Pegasus, but it is likely only a matter of time before more people are targeted. If you are concerned about your privacy and safety, be sure to take steps to protect yourself from Pegasus and other forms of spyware.
What is Pegasus Spyware and how does it work
Pegasus Spyware is a type of malicious software that is designed to secretly collect information from a user's device without their knowledge or consent. This spyware can infect smartphones and other mobile devices, as well as computers and networks, using various methods including phishing attacks, malware downloads, and compromised websites.
How to know if you are a victim of Pegasus Spyware
If you think you may have been infected with Pegasus Spyware, there are several steps you can take to protect yourself. First, be sure to regularly update your operating system and apps on all of your devices as this helps protect against vulnerabilities that could be exploited by spyware. Additionally, avoid opening suspicious links or downloading unknown files from the internet. Finally, it is important to use strong passwords for all of your accounts and to regularly change them as an added precaution.
How to protect yourself from Pegasus Spyware
If you believe that you have been infected with Pegasus Spyware and your personal information has been compromised, it is important to take immediate action. You should report any suspicious activity to your device or network administrator, and consider contacting your local law enforcement agency as well. Additionally, you may want to consult a trusted security expert for further advice on how to protect your privacy going forward. With the right steps, however, you can help minimize the risk of being targeted by this type of malicious software.
What to do if you think you are infected with Pegasus Spyware
Are you a parent who wants to give their kids things to do online? The Internet is one of the most amazing things in modern history. It lets us do things that 100 years ago would have seemed like magic. But while it has given us many benefits, it has also made it very easy for people, especially children, to fall into virtual traps. As parents, siblings, or just people who care, it's up to us to keep kids safe from the dangers of the Internet and technology in general.
Spyware programs can help in this case. Spyware programs let us keep an eye on and, in some cases, even change what happens on the target device.
With all of its features and track record in the spyware market, Pegasus Spyware seems to be the clear winner here. However, SPY24 also has a lot to offer.
In this in-depth comparison of SPY24 vs. Pegasus Spyware, I'll look at these two popular spyware programs and tell you which one you should try based on your own needs.
About SPY24 And Pegasus Spyware
Customers know the names of two monitoring and spy software programs by heart: SPY24 and Pegasus Spyware.
Both stand out from the other spy apps on the market because they have unique features and work with a wide range of devices and operating systems.
But if SPY24 and Pegasus Spyware are both good apps, which one should you get? This section will explain in detail why both apps are great choices.
SPY24 Install application free The Most Powerful Hidden Spying App to Monitor Android, IOS Cell Phone & Tablet Device Remotely. Best Android Parental Control App for Kids & Teens Online Safety.
Now take the liberty to monitor Android, and IOS devices with exclusive features better than ever before Monitor all Voice & Text Messages Communication records, Listen to & Watch Surroundings in Real-time Unleash Digital Parenting with Android, IOS Spy App Spy (Surround Listing & Front/Back Camera Bugging) IM's VoIP call recording on Android OS 13 & above With 250+ Surveillance Tools at your fingertips using Android Tracking & Parental Monitoring Software.
---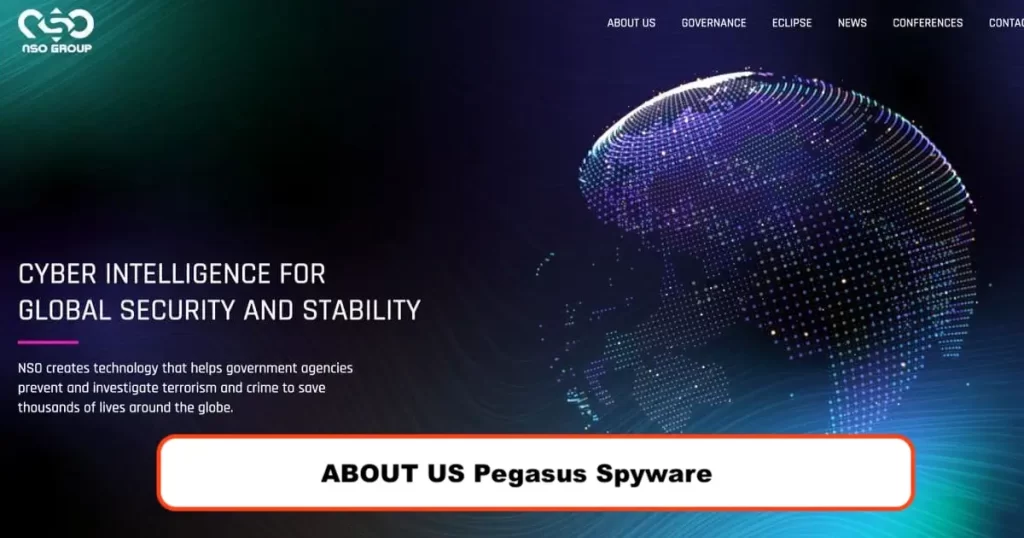 About SPY24
SPY24 puts a lot of stock in being friendly to parents. They say that they have consulted with experts to find out how parents can best protect their children by using monitoring software, and then they put what they learned into the SPY24 app.
SPY24 is one of the best spy apps, and when compared to other spy software, it always comes out on top.
The app has everything you need to keep an eye on your kids' online activities, whether they are texting, chatting, sending emails, or just browsing. The dashboard interface is also made to be easy to use and understand for worried parents who aren't very tech-savvy.
You can also stop your kids from seeing adult content on their devices. Here's how.
Even if you're not a parent, you can still use SPY24's basic tracking features to find out everything you need to know about a phone you're tracking and more. With SPY24, you can not only track their location, control their device, and even control the apps they use, but you can also keep an eye on what they do online.
It also works with the most popular mobile operating systems, like Android and iOS, and has reliable customer service that is open 24/7. Lastly, it has reasonable price tiers and subscription packages, which are great for people who want protection for a long time.
If you don't have a lot of money but still want to keep an eye on important information and think the basic package would be enough, SPY24 would be perfect for you.
Pros:
Runs on most Android and iOS versions

Monitors mobile activities, like SMS, calls, and email
Monitors most online activities, such as websites visited and apps used
Offers different subscription plans depending on your need
The balanced price-to-feature ratio for higher tiers
Strong, reliable customer support
Cons:
Doesn't have as many features in its basic tier
The basic plan is relatively expensive compared to the features
Extra customer service incurs service fees
Maximum 3 devices
ABOUT US Pegasus Spyware
DEVELOPING TECHNOLOGY TO
PREVENT AND INVESTIGATE
TERROR AND CRIME
How to get Pegasus spyware
How to get spyware from Pegasus NSO Group makes the best technology in its field to help the government find and stop terrorism and crime.
Our products help licensed government intelligence agencies and law enforcement agencies deal with the most dangerous problems in the world in a legal way. NSO's technology has helped stop terrorism, stop criminal operations, find people who have gone missing, and help search and rescue teams.
Government intelligence and law enforcement agencies are the only ones who use NSO products to fight crime and terror.
People have used our products successfully to:
Stop gun violence, car bombs, and suicide bombers from happening in public places like transportation hubs, parks, markets, concert halls, sports arenas, and other public places.
Stop pedophilia, sex trafficking, drug trafficking, and money laundering rings.
Find and save children who have been taken.
Help emergency search and rescue (SAR) teams find people trapped under buildings that have fallen during natural disasters or construction accidents.
VALUES
We are a leader in the way we hold ourselves to high ethical standards in everything we do. Our method for vetting includes a strict licensing process from the relevant export-control authority and a structured, in-depth internal review under our Human Rights Policy, which looks at each marketing opportunity and makes recommendations and decisions. The industry uses our process as a standard.
We are dedicated to making sure our technology is used in the right way, which is to help government security and intelligence agencies protect their citizens from terrorism, crime, and other major security threats. We take this promise seriously and look into any credible claim that a product is being used wrongly.
We have done well in the past. Our technology has helped governments save thousands of lives, stop terrorist attacks, solve major crimes, and make the world a safer place.
We think that being brave is the key to success. At NSO, we put a lot of emphasis on being brave while still taking responsibility for our actions.
We try to save lives and make the world better and safer.
Eclipse – NSO Group
The premier cyber counter-drone platform is designed to automatically detect, take over, and safely land unauthorized commercial drones in a designated zone.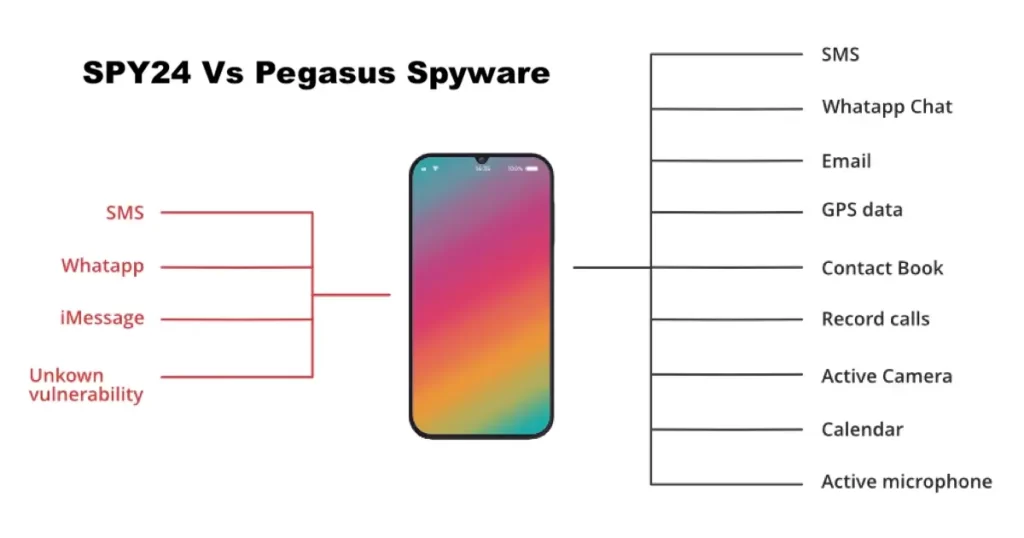 An autonomous end-to-end cyber solution
DETECT
Monitoring 24/7
of perimeter
IDENTIFY
White list of
drone
CONTROL
Take over &
safely land
PREVENT
Deny traffic in
perimeter
Locate & track operator | Data extraction
Designed for Urban Environments
Non-Jamming
No impact on wireless communications and GPS signals
Non-Kinetic
Surgical, no collateral damage
No line of sight
Suited to dense urban environments
Friend – Foe
Selective, pinpoint rogue drones.
FCC, CE, CB Compliant
Unique and resilient Counter-drone platform with distributed architecture.
With smooth integration and deployment
Connects to existing infrastructure.
Correctional Institutes
Smart Cities
Airports
Stadiums
Critical Infrastructure
Landmarks
Military
Private Enterprise
Data Center
It all comes with round-the-clock support from a name you can trust. With Eclipse by NSO, you'll be ready to respond to rogue drones before they become a threat!
CONTACT US Pegasus Spyware
HOW CAN WE HELP?
For information about NSO career opportunities, visit WORK HERE
email [email protected]
email [email protected]
Pegasus spyware download GitHub
You found the top source for complete information and resources for Pegasus Spyware Download Github online. Herewith, make sure your Developer Options are …
We are your source for complete info and resources for Pegasus Spyware Download Github on the Internet. You should back up your device's current ROM before…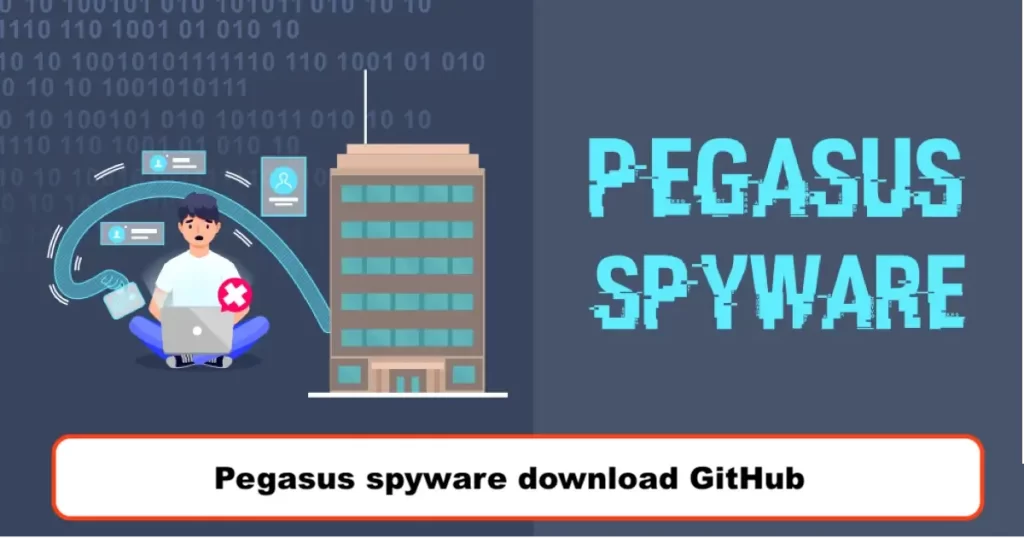 How to install Pegasus spyware
Pegasus spyware tutorial
What kind of information can the Pegasus spyware tutorial get? Smart spyware can get into almost every part of a device. Traditional wiretapping lets people listen in on calls in real-time, but the Pegasus spyware tutorial can do that and much more. It can get emails, posts on social media, call logs, and even messages from encrypted apps like WhatsApp and Signal.
Spyware can find out where a user is and whether or not they are still or moving, as well as in what direction. It can keep track of contacts, user names, passwords, documents, and notes. This includes pictures, videos, and recordings of sounds. The most advanced spyware can turn on microphones and cameras without turning on lights or any other signs that the recording has started. Basically, if users can do something on their devices, the people who run advanced Pegasus spyware tutorials can do the same thing. Some of them can even send files to devices without the users' knowledge or permission.
Pegasus spyware Reddit
How does Pegasus spyware hack phones, and what is it? Private Israeli spyware was used to break into the phones of journalists and activists all over the world: Pegasus spyware, made by NSO Group, can infect phones without a click. Governments all over the world have bought licenses for it.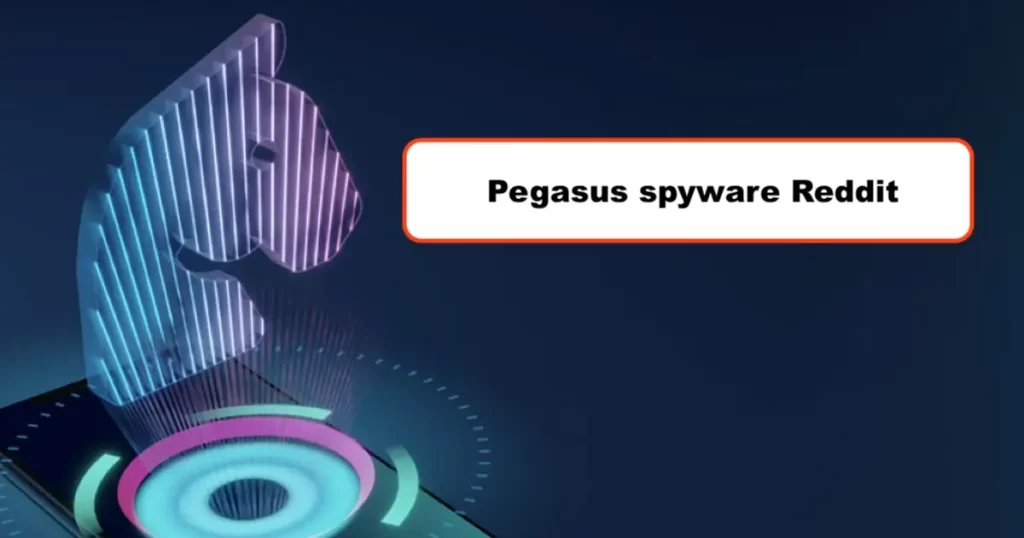 Pegasus spyware removal
Military-grade spyware Pegasus was used to get into the phones of at least 40 journalists in India. It has been around since at least 2016 and is one of the most advanced hacking tools that can get information from mobile devices.
The spyware was made by an Israeli company called NSO Group, which is also known as Q Cyber Technologies. It can be used to record phone calls, copy and send messages, and even take pictures of people through their phone cameras. The spyware can be used to attack both Apple iOS and Android devices, and it has done so in the past.
SPY24 Vs Pegasus Spyware: Features Face To Face
In this section, I'll compare SPY24 vs Pegasus Spyware in terms of features. Using this method, you can choose which features are most important to you and see which app does it best.
Price
When it comes to pricing, both apps offer very competitive rates.
SPY24 Subscription Plans
SPY24's basic package costs $19.99 for a one-month subscription. If you want to use the service for a year, you have to renew it monthly, which comes out to $ in total.
It includes what you might expect from a spy app, such as GPS tracking, monitoring of photos, video, email, IM apps, SMS, and website history, applications list, uninstall alerts, and an around-the-clock support team.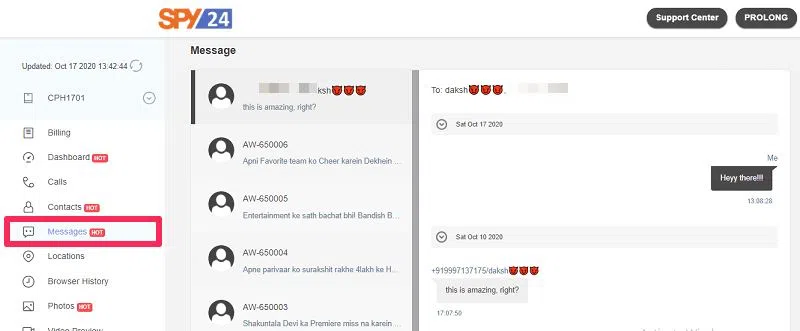 The premium package costs $ for a one-month subscription and $ for an annual plan, making it $ a month. For the added price, premium users can also monitor social media, control site access and app usage, and access geofencing features.
On the other hand, Pegasus Spyware's pricing depends on the specific platform you're planning to use it on. The lowest tier for mobile devices is called Lite, with an offering that starts at $ a month for a 1-month subscription, the only available plan for this tier. This means that if you want to use Pegasus Spyware Lite, it will cost about $ a year.
It does offer a far longer list of features compared to SPY24, including geofencing features, browser, and application activity logger, visibility option, SMS, MMS, call logs, and address book monitoring, right off the bat though. However, I still recommend only availing of the Lite plan if you want to do just short-term monitoring.
The highest tier is called Pegasus Spyware Extreme, which starts at $for three months or $per month. You can also avail of the annual plan, which costs $, making it even cheaper than the Lite plan.
If the Lite had a long list of features, the Extreme's list is truly monstrous. It features everything from monitoring, recording, and even intercepting all kinds of calls and messages, keylogging, remote camera control, email control, and many more.
To summarize, Pegasus Spyware's packages may be jam-packed with useful features, but that also comes at a steep price. On the other hand, SPY24 has a more moderate and balanced offering and is also cheaper.
Since most people are unlikely to use all the features that Pegasus Spyware has to offer, especially if they're just dipping their toes in the world of spy apps, I conclude that the SPY24 package and pricing make more sense.
Winner: SPY24
Compatibility Range
It's no use buying a pricey monitoring app if it's not compatible with the device you're intending to monitor. Before committing to an expensive package, you have to make sure that the app runs on all devices that you're planning to monitor.
SPY24 Supported Devices
SPY24 is compatible with just iOS and Android devices, but you can open the dashboard by going to the website on your desktop browser and monitor from there. This spread is somewhat limited, but this is somewhat mitigated by the fact that installation is very easy, especially if you opt for the no-jailbreak option.
Pegasus Spyware Supported Devices
On the other hand, Pegasus Spyware is not just compatible with the latest versions of Android and iOS, it can also run on Windows and Mac as well as on Nokia-Symbian and Blackberry cellphones.
Out of the two choices, Pegasus Spyware is compatible with more devices and OS than SPY24. So if what you're looking for is the ability to run the app on multiple platforms, you should go for Pegasus Spyware.
Winner: Pegasus Spyware
Invisibility Features
A monitoring app's ability to function depends a lot on how well it can hide from the target device's owner. If the owner is aware they are being spied on, they could simply fake or alter the data. Thus, a spy app's invisibility is key to great performance.
SPY24 installation prompt
SPY24 does a great job of keeping its main app hidden from the phone's home tab after you set up the monitored device. It also does a good job of hiding traces of the app's operation, so nothing appears amiss on the phone. The same is true for Pegasus Spyware.
However, if you know what you're looking for, you can find evidence of any spying app's presence on an Android phone.
On Android devices, go to Settings → Security. From there, go to Additional Security Settings, and there you can find Device Admin Apps or Device Administrators, depending on your phone, Lastly, look for an app called "Update Service". For iOS users, however, there's currently no easy way to know if there's spy software installed on their phones.
Since both spy apps are well-hidden under normal circumstances and don't impede the operation of the target phone, both of them win this category.
Winner: Tie Monitoring And Tracking Ability
The ability to log and track the target device is perhaps the most obvious reason why anyone would want to subscribe to a spy app like SPY24 and Pegasus Spyware.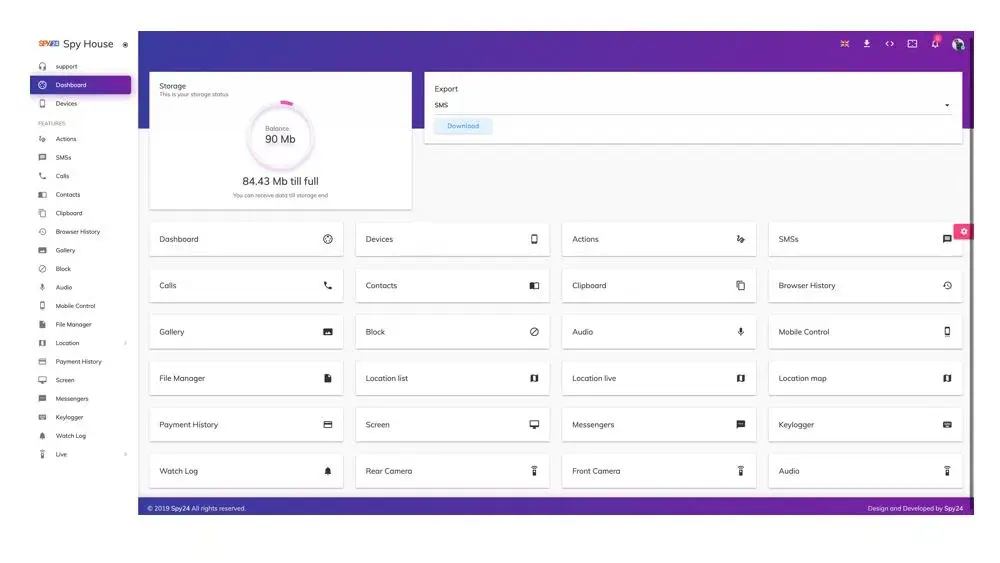 For SPY24's Basic subscription tier of $a month and $a year, you'll get to monitor photos, videos, SMS, call history, calendar and notes, applications installed, bookmarks list, and website history. You can also track the target device's location with GPS.
Pegasus Spyware dashboard
On the other hand, Pegasus Spyware's Lite subscription tier for $a month and $a year offers a long list of monitoring and tracking features.
To name just a few, Pegasus Spyware Lite allows you to monitor the target's phone logs, SMS, MMS, browsing history and bookmarks, network activity, and finally apps, photos, videos, and audio files. It also offers geofencing, keylogging, a variety of remote commands, and a host of status alerts.
Without a doubt, Pegasus Spyware's exhaustive list of features is the best in terms of monitoring and tracking ability.
Winner: Pegasus Spyware Additional Features
Both SPY24 and Pegasus Spyware have additional features that make them more useful to any parent concerned about their child.
For instance, both apps offer network monitoring, which is the ability to monitor which Wi-Fi networks the target device is connected to. This is essential to know where your child is connecting from so that you can determine whether or not the network is secure.
Pegasus Spyware Alert options
Both apps also allow users to set keyword alerts. This means you can set keywords and the app then alerts you when any of those keywords have been used in any of the phone's operations, such as SMS, instant messaging, emails, and MMS.
Another nice feature that both SPY24 and Pegasus Spyware also have is a keylogging feature, which lets you see what is being typed on the target device.
Winner: Tie SPY24 Vs Pegasus Spyware: Standout Features
App control feature: With SPY24's application control features, you can remotely monitor the installed and uninstalled apps of the target device, and even block certain apps from being used. This is a great tool for parents who are restricting children from using certain apps that aren't child-friendly or have the potential to be harmful.
SPY24 Installed Apps Monitor
Phone operation alerts: SPY24 gives you the ability to know when your target device's owner is doing something unusual with their phone, such as SIM card changing and removal. You can also access more phone control features and alerts through the control panel.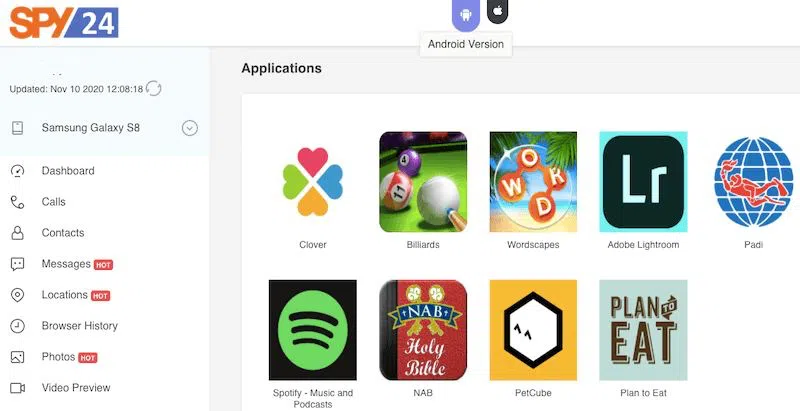 Remote block: Remote blocking features allow you more control over your children's device, as it gives you the ability to remotely block numbers, websites, and applications that you deem harmful to your charge – perfect for protecting children against harassers, bullies, and unknown numbers.
Remote wipe: With SPY24's remote wipe feature, you can wipe the phone's data even without physically touching it. It's a great feature to have in case your target device is stolen or lost and you don't want to reveal any compromising personal information to whoever might have gotten it.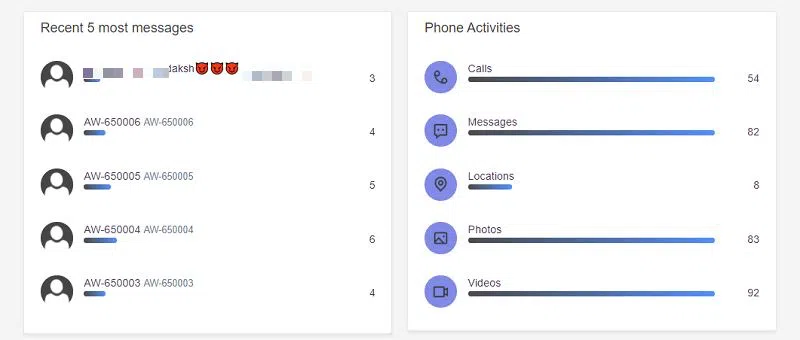 Demo screen: Not quite sure if you're ready to buy a SPY24 subscription? If you need further proof of SPY24's reliability, or you just want to see how the application's operation will go, then SPY24 allows you to see exactly that with their risk-free demo screen feature.
Pegasus Spyware
Recording features: What makes Pegasus Spyware such an outstanding spy app is its ability to record phone operations, such as phone, video, or FaceTime calls, take photos with the target device's camera, and even record the ambient environment around the phone. You have all the recording control you need in Pegasus Spyware.
Pegasus Spyware recording feature
Live call interception: You don't have to wait until a phone call is done to be able to review the data — you can intercept it and listen in, even while it's still happening! With this, you have live evidence of a misdeed the instant it happens.
Pegasus Spyware live listening option
Remote app commands: While SPY24 does offer remote operations, like data wiping and app blocking, Pegasus Spyware elevates this feature to a whole new level by allowing users to also modify, uninstall, deactivate, and upgrade the Pegasus Spyware app remotely. It also allows you to restart the target device anytime you want.
Remote commands from the desktop: Pegasus Spyware also allows users to send remote app commands from the comfort of their desktop computer. On SPY24, you can only remotely check phone information.
FAQs
Which Is Better SPY24 Vs Pegasus Spyware?
Determining which is better between SPY24 Vs Pegasus Spyware depends on several things. If you're a parent and you want to monitor your children's basic actions, SPY24 is the most cost-effective choice. However, if you want an exhaustive list of features, go for Pegasus Spyware.
How Do Spy Apps Work?
Spy apps work with a "data log," so you have an easier time using the device in the future. A spy app gathers these logs, send them over to the company's servers through the internet, and then presents them to users through the spy application's dashboard.
Are Spy Apps Legal?
In short, spy apps can be legally developed, updated, sold, and used and you can legally install a spy app on your minor child's device, or an adult's phone – with their consent. Check with your specific state to find out the exact laws that apply to you.
Are Spy Apps Completely Undetectable?
The best spy apps are undetectable and will not hamper the phone's operation or leave signals that it is working behind the veil. That said, do keep in mind that no app is completely undetectable. A reliable third-party app can detect a spy app and flush it from your system.
How Can You Detect Spy Apps on Your Phone?
The best way to detect if there's a spy app on your phone is with a third-party application that is made to detect and flush out monitoring applications. You can also look for unexplainable data consumption, your battery draining faster than usual, and your device's temperature becoming hotter than normal.
Comparing SPY24 Vs Pegasus Spyware
In this article, we've extensively compared SPY24 vs Pegasus Spyware, two of the most popular spy apps around. While both are excellent choices, they do have their strengths and weaknesses.
Use SPY24 if:
You have a limited budget and you're looking for the most cost-effective option.
You're looking for a parent-child-oriented application to help you monitor your children's activities.
You want only basic services without the added hassle of extra features you'll never use.
Use Pegasus Spyware if:
You're willing to spend money to get the features that you want.
You need a more technical approach to your monitoring.
You want an extensive list of features that you can use to monitor, control, and gather evidence from the target device.
Regardless of your reasons for subscribing to either application, SPY24 and Pegasus Spyware are undoubtedly both great picks. If you've already determined your needs, you can avail of the app of your choice. After all, both are great.
Did you like this article? If you still haven't made up your mind, feel free to read individual SPY24 or Pegasus Spyware reviews to help you choose. Let us know your thoughts in the comments below!
What is Pegasus Spyware NSO and how does it work
Pegasus Spyware NSO is a sophisticated, malicious software program that infiltrates users' devices and collects sensitive information without their knowledge or consent. This spyware works by exploiting known vulnerabilities in popular mobile operating systems, such as Android and iOS.
How to tell if you have been infected with Pegasus Spyware NSO
If you think you have been infected with Pegasus Spyware NSO, the first step to take is to run a full system scan using an antivirus program or other security software. Additionally, you may wish to check your device's logs for any suspicious behavior or activity that could suggest the presence of Pegasus Spyware NSO on your system.
Steps to take if you think you have been infected with Pegasus Spyware NSO
To help protect yourself from future attacks by Pegasus Spyware NSO, it is important to be vigilant about the apps you install and the websites you visit. Only download apps from reputable app stores, and avoid clicking on suspicious links or opening unknown email attachments. Additionally, it is a good idea to regularly back up your data and updates your device's operating system to ensure that any known vulnerabilities are patched promptly.
How to protect yourself from Pegasus Spyware NSO in the future
Although Pegasus Spyware NSO is a potent threat, with the right precautions and security tools in place, you can protect yourself from this malicious software and keep your devices safe.