How much do you know about MyLOL? Have you heard about the app, or have you ever used it ever?
We should add by saying that MyLOL is a mobile all which is basically a dating app where people in all age groups try to chat and find their mates. But are all of the legal age who chat here? No. With the help of the app, one can easily wink and message others, and if you desire to have a private chat, then you can do so by shaking your phone, and you will be in a private chat with any random individual.
Often people use this app as time pass because they are bored, and some really use the app to find their mates. There are other groups of people, father criminals, who appear with fake IDs and information just to fool youth, and then once they fix an appointment, you will see the girls or the boys missing.
These are criminal cases that still happen in some countries. MyLOL is considered to be a risky platform where you get to talk to people you don't know. You really don't know who is sitting behind the chair and texting you.
Though the rule of the platform is that the users must be 17 and above but do you think they really check if you are so, or do you think everyone appears with their right data?
The platform is open, and users try to attract each other by posting nude or semi-nude images of themselves, which, again, often is fake.
Getting back to its actual features also, we should say that they take a long time to load, and the majority of the time, users get bored. It came up with a feature to be privileged, which means that it gives you the right to see who viewed your profile and allows you to wink at them.
These are all the tricks to attract each other, but we wish the users could at least enter their true identity on the platform.
In this regard, let us read further to understand details regarding the MyLOL platform and see what can we do as a parent to protect our children from such sites and platforms.
MYLOL- What do we know about it?
Though we can say that MyLOL is the same as Facebook, but the difference is that in MyLOL, the profiles are public, and anyone can view your details and images without even being your friend.
You don't know how deep a conversation can go while you are in MyLOL. Crimes are out of number on this platform which results in severe depression, stress, suicide, and even members going missing.
For example, Benjamin, a 28 years taxi driver, has been jailed as a result of sexual activities along with teenagers aged 14 and 15. He lied about his age and identity and fooled the teenagers.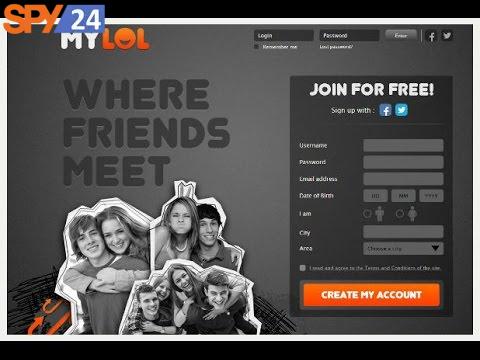 The platform is a huge risk for children as well as teenagers. Even adults can get fooled on this platform, so it is better to be wise and to stay safe from all these platforms where you don't know who is actually behind the screen texting or commenting on you.
You will be shocked to hear that the site itself has been made by an 18-year-old Australian guy, but whether he still owns it or runs it, we really don't know.
Let us see how it actually works.
How does MyLOL work?
As the platform was made by a teenager itself, the goal behind it was to connect everyone easily to this platform. It is not a secret that today teens and children are never without their smartphones, and what they do is connect and communicate.
As soon as you create your account in MyLOL, you will be able to see a pool of posts starting from normal images to nudes and semi-nudes to attract and connect.
It even gives you the opportunity to choose which category of people you would like. You can choose athletes, nerds, musicians, singers, punks, or even metalheads. So you see, the choice is yours.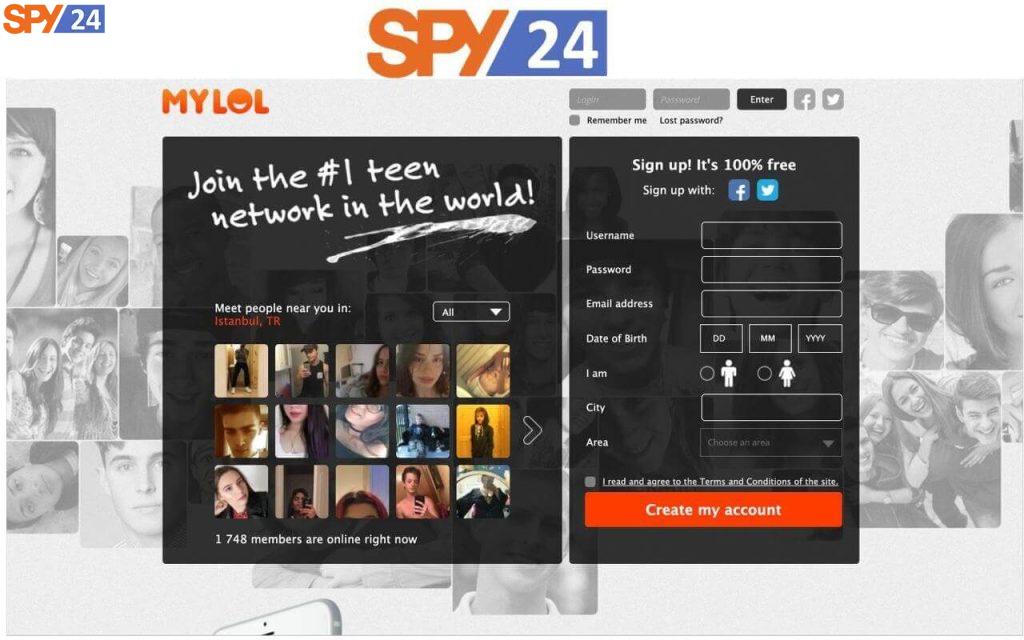 Then you get to create your page on the home page of MyLOL, which is considered an easy step. You can post your picture as a profile picture, or you can choose any random picture, which, in the majority of cases, those who appear with fake accounts do so.
According to the app, the biggest advantage of the platform is that you get to post anything you think and any picture, but is it really an advantage? Are you, as a parent thinking the same? We are sure not.
It is a major disadvantage as it permits users to share private images, and posts regarding how they feel and how depressed they are, which ends up catching the attention of the viewers, and this is how the conversation starts leading to places it should never have.
How to get started on MyLOL?
As the users claim, using the MyLOL platform is very easy, and even creating an account is more accessible.
The users who have Facebook and Twitter can easily connect their accounts to MyLOL and link them, but if they do not have these social networking sites, they have to specify certain information.
You will be asked to enter the following:
The username can be chosen according to you. It does not always require you to enter your real name, which is, again a negative point.
An email address.
Age, where you should not be above 19 years old, which is again changeable as you can put wrong details.
Your gender.
And lastly, the city you live in.
MyLOL app and mobile version
Teens try to use the app via Android as well as iOS devices. Mobiles are used even more than computers or laptops. Apart from this platform, mobile does even support games, and hence it seems to be handier for this generation, isn't it?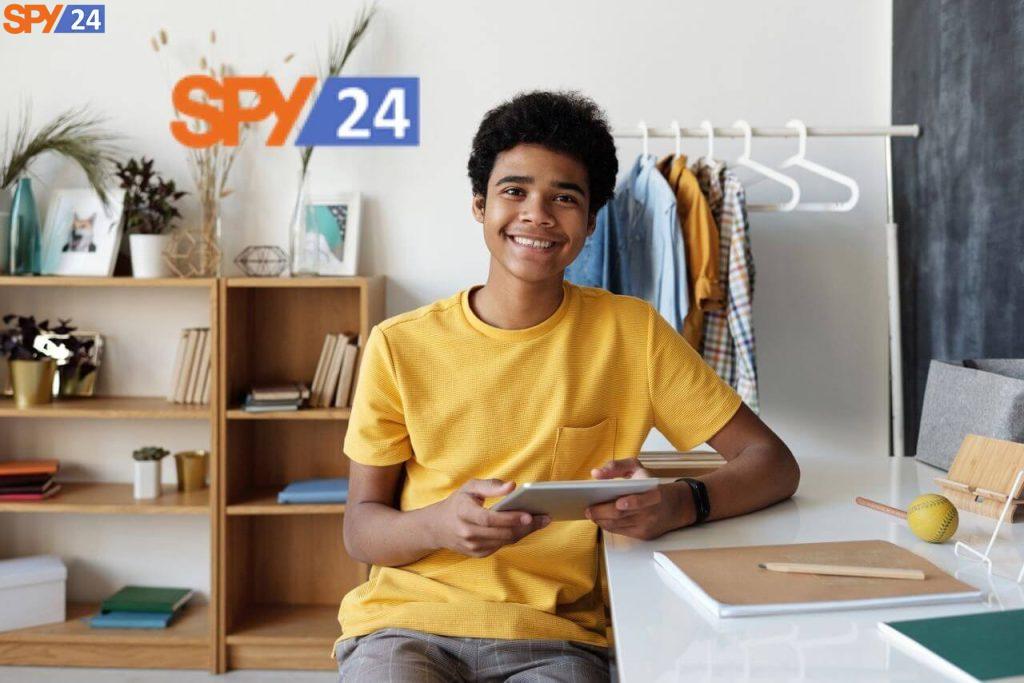 You can download the MyLOL easily and install it on your devices. The functions are the same both in the case of mobiles as well as desktops, but mobile is always chosen because it is in their hands 24/7 and is easier. So this is how they can install MyLOL on both Android as well as iOS.
MyLOL Cost
When it comes to its pricing and cost, you should know that the app is not free. You need to pay an amount to start your journey, but the majority of its features come for free. It was designed in a way not to ask for a considerable amount of money from teenagers for the app as it would really give parents a place to think and be worried about.
You can download the app for free, but if you desire to enjoy its membership, then you need to pay for it and start enjoying its privileges. Features that will be provided to you once you pay.
The features of MyLOL
The ability to see who desires to meet you.
You can see who voted in order to visit your profile.
You will be able to see when your messages are being read.
And finally, you can also see the last online status and those who have joined recently.
According to the platform, these features allow you to have a different experience while using MyLOL. Do you agree with this?
The Pros and Cons of MyLOL
The platform has many pros and cons worth mentioning, but it's you to decide whether they are valid or not.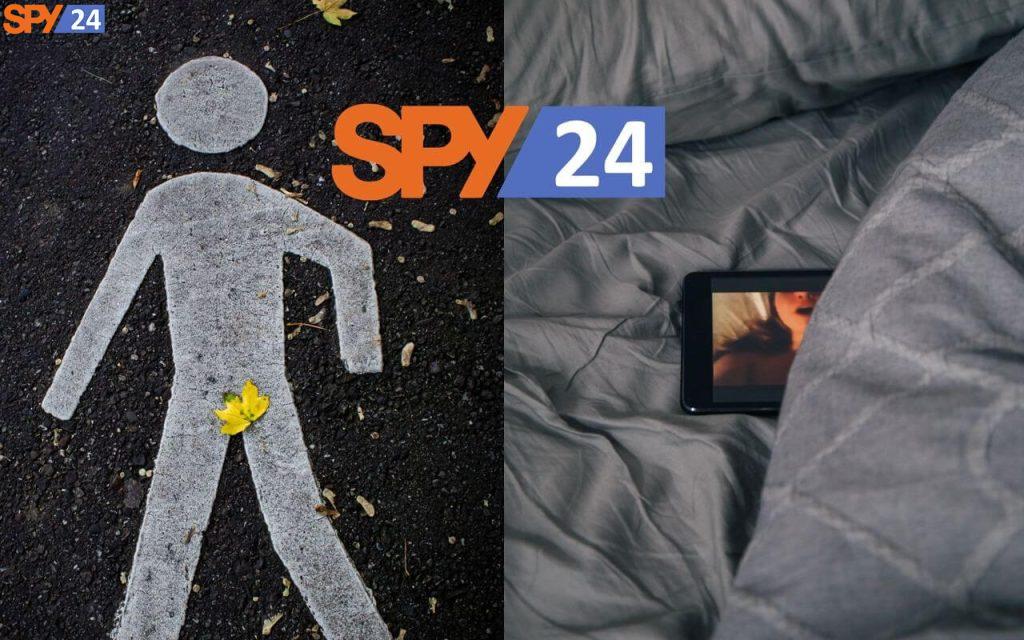 The pros are:
MyLOL has many amazing interactive features offered to all its users.
As a standard member, one can easily avail of all the features.
You can get an easy outclass interface of MyLOL with its easy navigation.
And lastly, it provides affordable membership for teens to be able to join and create an account.
The cons are:
Only those who are aged 13-19 are able to create an account. Though the majority of the time, people appear with fake identities and ages.
It lacks much verification, and as a result of which scammers find their way easily to MyLOL.
It has many topics, as well as images that are being shared, which is not appropriate for a teenager aged 13-19.
According to the platform itself, it is a very safe platform but are parents thinking the same? No. Parents are worried about the online activities of their children. Children at that age do not have the ability or understanding to choose between good and bad, and hence they tend to fall into the traps and suffer in the end. But thanks to SPY24 today, you can monitor everything and keep your children safe. Do you want to know how? Then read till the end carefully.
MyLOL vs. SPY24
So far, we read all about MyLOL, and we understood what it is all about. What if we were to tell you that with the help of the SPY24 app, you can easily spy over the MyLOL platform and be aware of everything that goes around in the platform where your kids or your dear ones have made an account in?
Yes, you read it correctly. Today thanks to this app, you can protect your kids from the fake accounts and inappropriate media that are shared in MyLOL without them even knowing. You can even block websites, individuals as well as contacts that you feel are bad or fake remotely.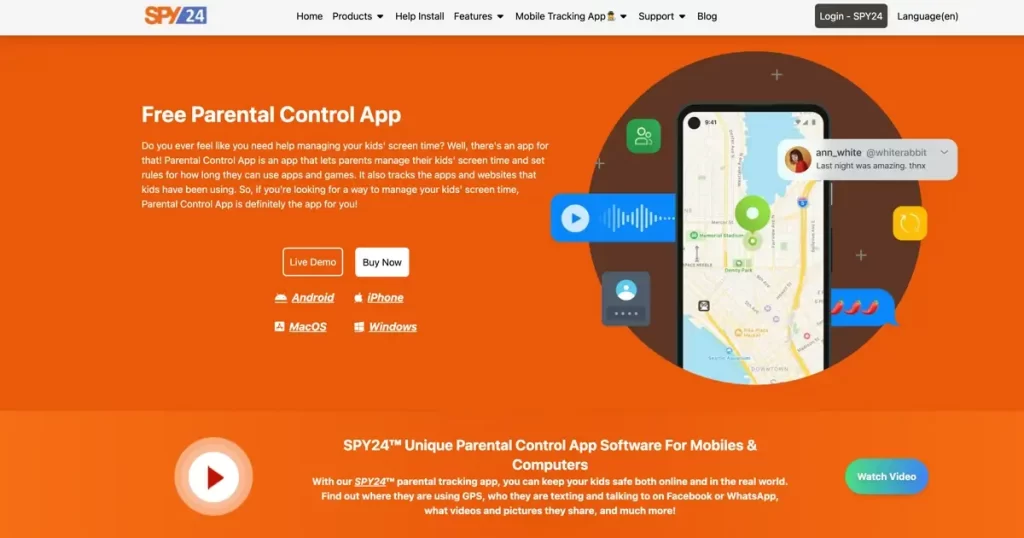 Grab the opportunity and monitor your kids if they are using MyLOL on their smartphones before it gets too late and they get fooled and lied to.
You can take the help of the MyLOL spy tool, with the help of which you can track all the messages, both incoming and outgoing, between your kids and others on their mobiles. If you are tempted to use the app, we should tell you that the SPY24 app has included it for free for you to be able and hack the target devices and read their conversation.
You can easily use the app with the help of the following steps that we will guide you.
Step 1: Download the SPY24 app and install it easily. You can visit the link at https://SPY24.pro and download the app from here easily. Once you are done, you will require to run the installation process and create your account.
Step 2: Followed by step one, you need to log in to your account. The best part is that you can even log in and get your desired information via the website directly as well.
Step 3: MyLOL Spy is considered to be the third step where you can use the spy features of it once you log in to your account. For free, it gives you the opportunity to spy on all the activities, such as incoming and outgoing calls and messages and the shared data and images that happen in MyLOL.
MyLOL may be posing age limitations, but according to the gathered data, we can say that about 7.5 million users are minors and are under 13 years but have been able to create an account.
Having the ability to track your children and their activities will be a major help to you and a great shield for them, as they are kids and don't know what is true. Be their savior and help protect them with the help of the SPY24 app.
The Features of The SPY24 App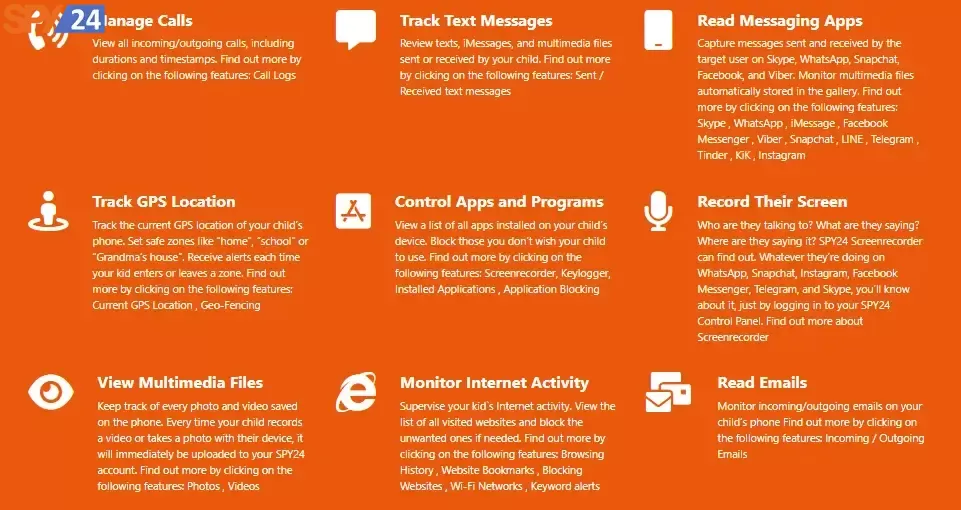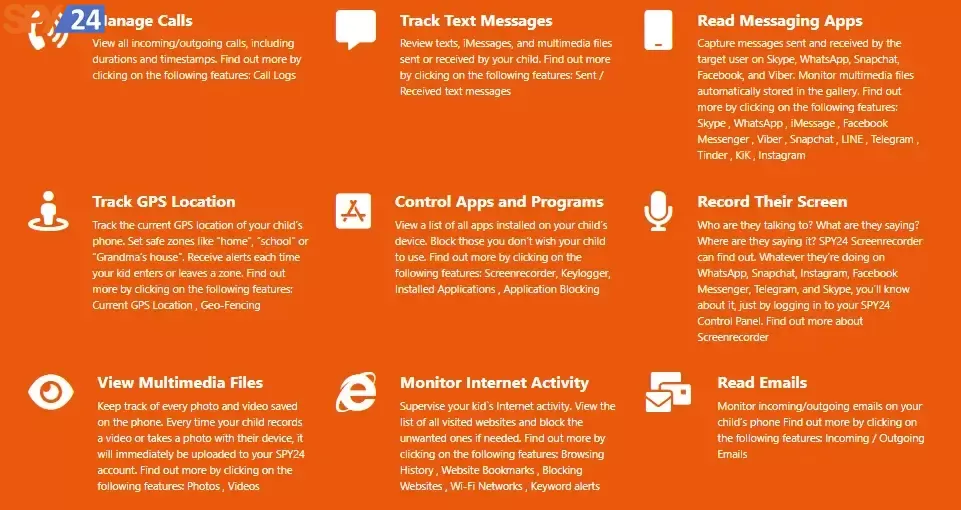 As one of the world's best parental controlling and monitoring apps, SPY24 has proved to be amazing g with its great features. It is all that a parent requires to monitor their kids and their online activities as it is impossible to always be aware of what they do behind their backs on mobiles.
Some of the great features that have made the SPY24 app highly desirable are:
The SPY24 app grants you the ability to monitor the desired mobiles remotely. You will have the entire ability to change the way the device and apps work.
The Keylogger ability provides you the permission to check messaging apps such as WhatsApp, Telegram, and Instagram as well, as a messenger and anything that you desire by seeing their keystrokes. It means that now you can sit back and see what your kids are typing on their keyboards before it is even sent.
24/7 instant alerts. With the help of SPY24, you can easily monitor and get instant alerts regarding the activities that take place on the target device. It gives you the entire ability to protect your loved ones from online and offline abuses and keep them safe.
You can record voice as well as video calls on the target devices. It means that even if you find someone fishy doing a video call with your child, you can record it and send it to the police or keep it for further investigation. It is a fantastic app worth using.
Emails and other online activities can be tracked as well. Do not worry if your child deletes any messages or emails. You will be able to read them even though they are deleted easily.
The most important one is the tracking of the GPS and the current location. The SPY24 app will provide you the with best live tracking options by which you will see the current location of your kids and can protect them from getting lost or stolen.
Remote control over everything, starting from calls, images, applications, sites, contacts, file manager, and a lot more, is handed to you by SPY24. What else do you require from an app?
If you are tempted to use the app already, then you should also take a look at its cost, which will help you in realizing that the cost is too low against all the amazing features that it provides.
The Cost of SPY
Based on the devices you use; you get different costs per month accordingly. The good news is that you will find the SPY24 app working on all devices, such as Android, iOS, Mac, PC, and even tablet.
The cost of the SPY24 app based on the devices is stated below:
Android Packages cost
1 month – $0
3 months – $50
6 months – $76
12 months – $120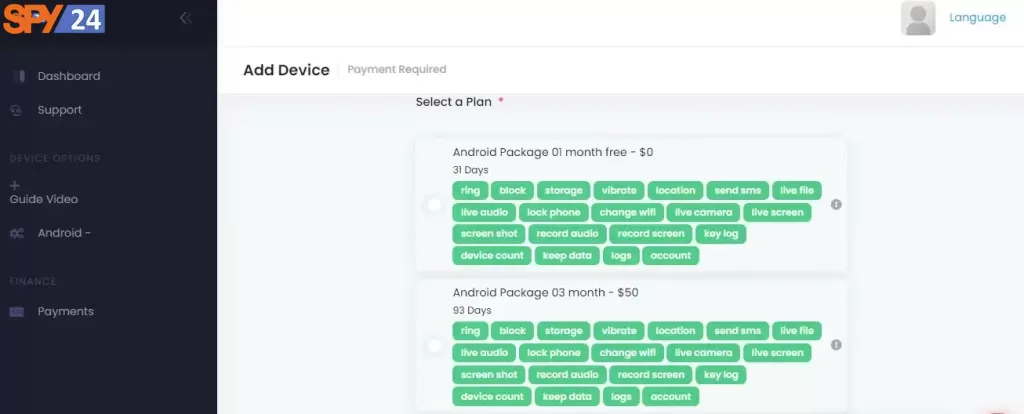 The Windows Package rates are:
1 month – $25
3 months – $46
6 months – $60
24 hours – $0
SPY24 MAC Packages are:
1 month – $25
3 months – $46
6 months – $60
24 hours – $0

SPY24 App Pros and Cons
Now that we have come so far and read all about the MyLOL app as well as a great savior named as SPY24 app let us read about its pros and cons as well, after which you will be sure that the SPY24 app is one of the best.
Pros:
You should know that the SPY24 app is entirely compatible with all devices, as you have read earlier, and you can easily use them on iOS as well as Android.
There are many up-to-date features in the SPY24 app for all users that will give you the ability to enjoy the app thoroughly.
Last but not least, it gives you the ability to access a huge set of analytics regarding the target device you are monitoring.
Cons:
If you desire to track more than one device with the help of the SPY24 app, it can be costly.
Often, it can be a bit complicated to install and even set up the app on the device you desire to monitor.
You will be required to have root or jailbreak access if you would like to enjoy the majority of its features.
Finally, you will not find any free trial for the SPY24 app, but you can access its demo online.
Now you know all about these two important apps, one is risky, and the other is being a savior.
Are you afraid your children will install MyLOL and try connecting to others? Do you love to be a supportive parent, but you do not want to argue with them regarding their privacy?
Then start monitoring them from afar and have entire control of their device as well as their online activities without them even knowing. SPY24 app will help you in this regard. 
SPY24 Install application free The Most Powerful Hidden Spying App to Monitor Android, IOS Cell Phone & Tablet Device Remotely. Best Android Parental Control App for Kids & Teens Online Safety.
Now take the liberty to monitor Android, and IOS devices with exclusive features better than ever before Monitor all Voice & Text Messages Communication records, Listen to & Watch Surroundings in Real-time Unleash Digital Parenting with Android, IOS Spy App Spy (Surround Listing & Front/Back Camera Bugging) IM's VoIP call recording on Android OS 13 & above With 250+ Surveillance Tools at your fingertips using Android Tracking & Parental Monitoring Software.
Conclusion
In a world that is filled with many types of people, it is risky to leave our children alone. Monitoring them remotely will be a great initiative before they fall into the traps of malicious people.
MyLOL can cost you, so be careful and install the SPY24 app now. In case you have further questions, then get in touch with our experts at SPY24.pro and they will guide you further.