Do you want to be able to spy on a cell phone without having access to it? Do you want to be able to monitor your children or spouse's activities without them ever knowing? If so, then this blog post is for you! In today's blog post, we are going to discuss how you can download a free cell phone spy app that will allow you to do just that. So, whether you are wanting to keep an eye on your children or spouse, or just want some peace of mind, read on for more information!
Cell Phone Spy Software Free Download & Install Guide
If you are looking to spy on someone's cell phone, you have come to the right place. We will help you understand how to download and install cell phone spy software free of charge. Cell phone spy software helps you monitor activities on any mobile device remotely. SPY24 is one of the leading providers of cell phone spy solutions, offering a range of powerful features to make sure your loved ones are safe and secure. Let's dive in!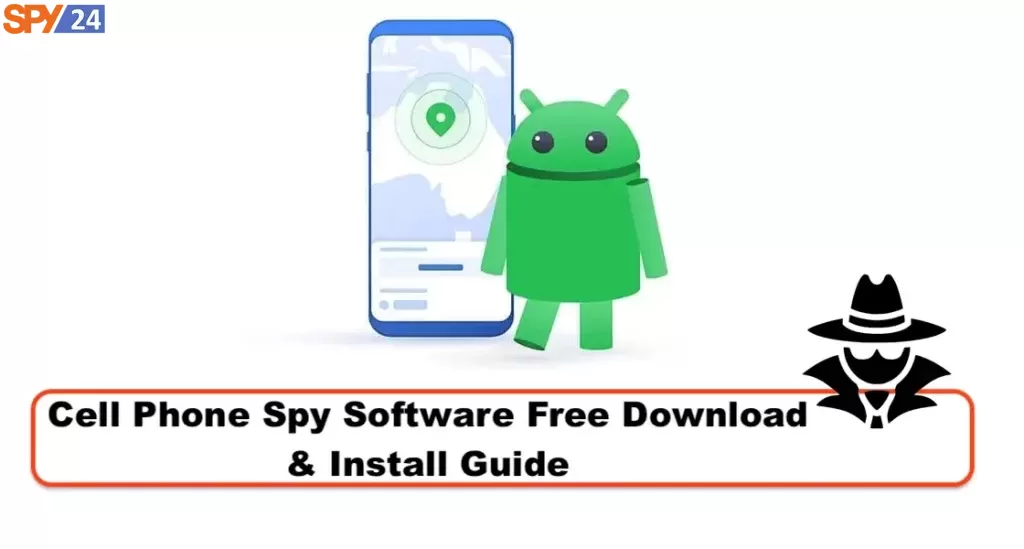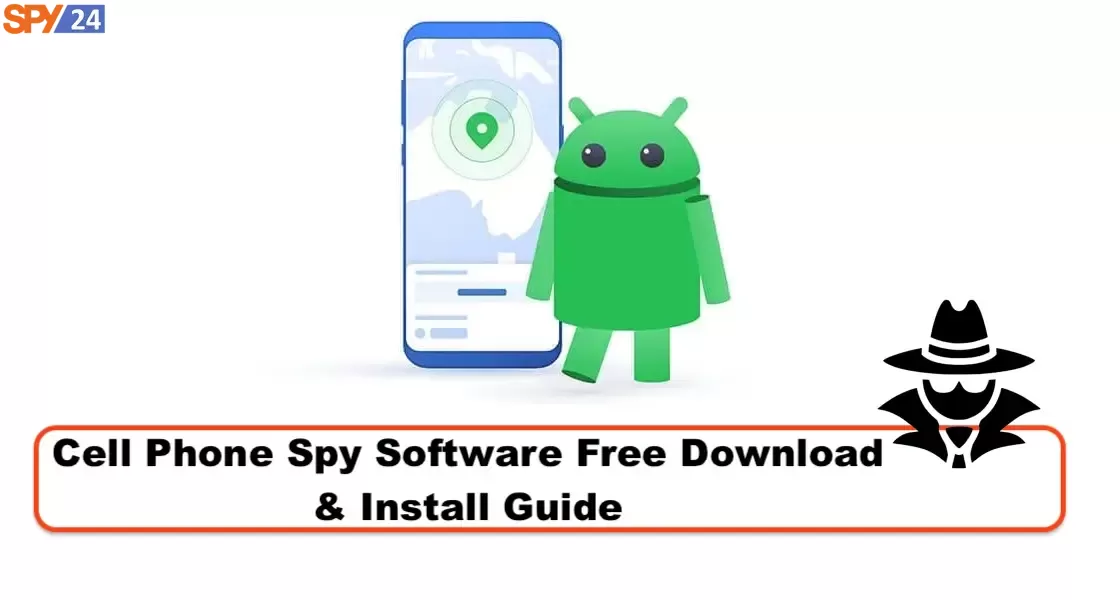 What Is SPY24?
SPY24 is a remote cell phone spy software that allows you to monitor activities on any mobile device remotely from anywhere in the world. It helps parents keep track of their children's online activities and employers monitor their employees' performance at work. The best part about SPY24 is that it can be used for both Android and iPhone devices, making it an ideal choice for those who want to keep an eye on their family members or employees without having to worry about compatibility issues.
Features Of SPY24
SPY24 offers a comprehensive set of features designed to help keep your loved ones safe and secure. Some of these include tracking text messages, call logs, GPS locations, photos, videos, website history, social media activity, and more. You can even use the app to block certain websites or apps if they are deemed inappropriate or dangerous for kids or employees. Plus, with the live monitoring feature, you can see all activity taking place in real time so you never miss out on important information.
How To Download & Install SPY24?
Downloading and installing SPY24 is easy and straightforward. All you need to do is go to the official website and create an account with valid credentials before downloading the app onto your target device (i.e., the device you want to monitor). Once installed, enter your credentials into the app so it can start sending all data back to your account where it can be safely stored for future reference. The entire process takes just minutes!
SPY24 Install application free The Most Powerful Hidden Spying App to Monitor Android, IOS Cell Phone & Tablet Device Remotely. Best Android Parental Control App for Kids & Teens Online Safety.
Now take the liberty to monitor Android, and IOS devices with exclusive features better than ever before Monitor all Voice & Text Messages Communication records, Listen to & Watch Surroundings in Real-time Unleash Digital Parenting with Android, IOS Spy App Spy (Surround Listing & Front/Back Camera Bugging) IM's VoIP call recording on Android OS 13 & above With 250+ Surveillance Tools at your fingertips using Android Tracking & Parental Monitoring Software.
---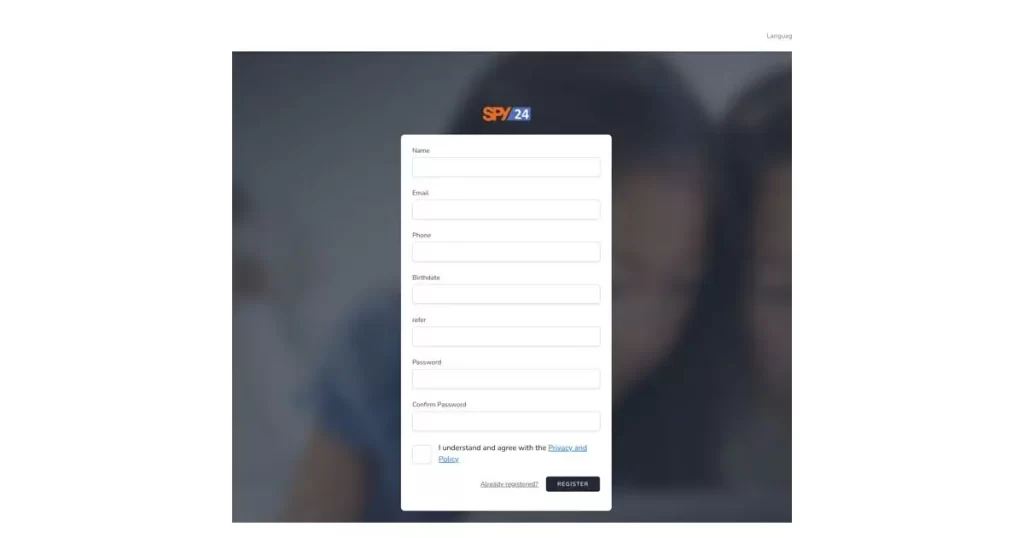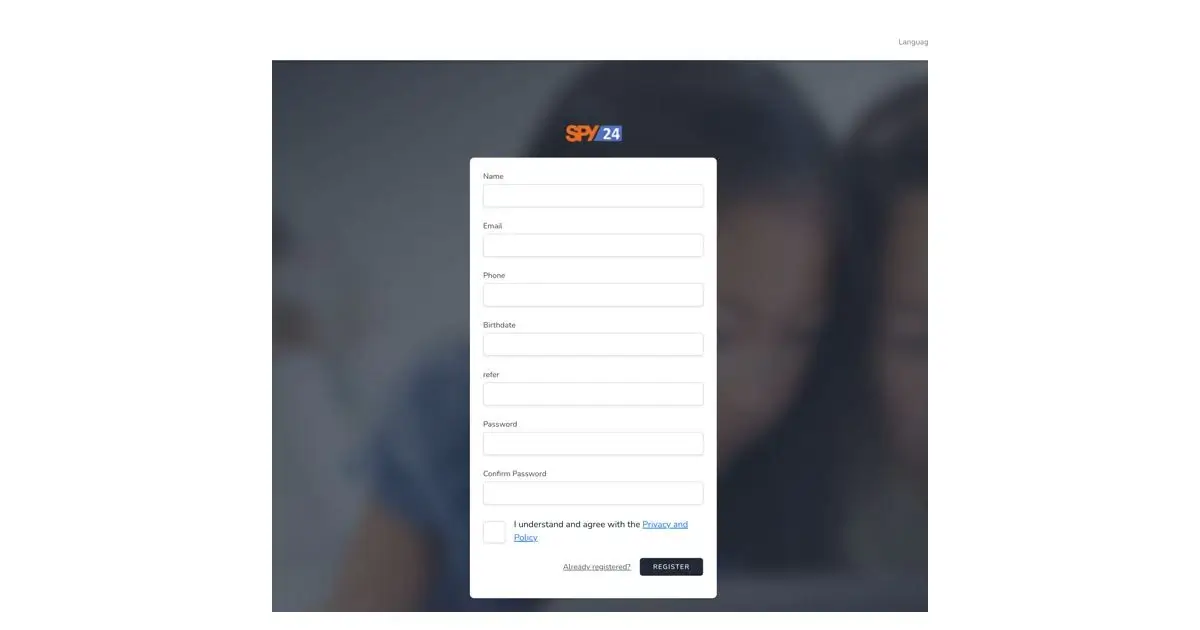 Cell Phone Spy App
Every year we see a large number of mobile phones with newer versions entering the market. Due to the latest technologies, most phone brands can market their products in the latest version. But when we use these types of phones, our Apple or Android phone is always in danger of being tracked and stolen. Spyware is accurate, powerful, and fast, and can be used to hack phone information without the phone owner's permission. Of course, this software can be used both correctly and incorrectly. We should not invade people's privacy and take security away from them. The use of these programs is only suitable for the right cases, such as controlling children 's phones or, for example, controlling the phone of our company employees or… Tracking software is software that enters your phone and steals all your valuable information and Internet data consumption without the server's knowledge. In the following, we will introduce the best cell phone spy apps to you.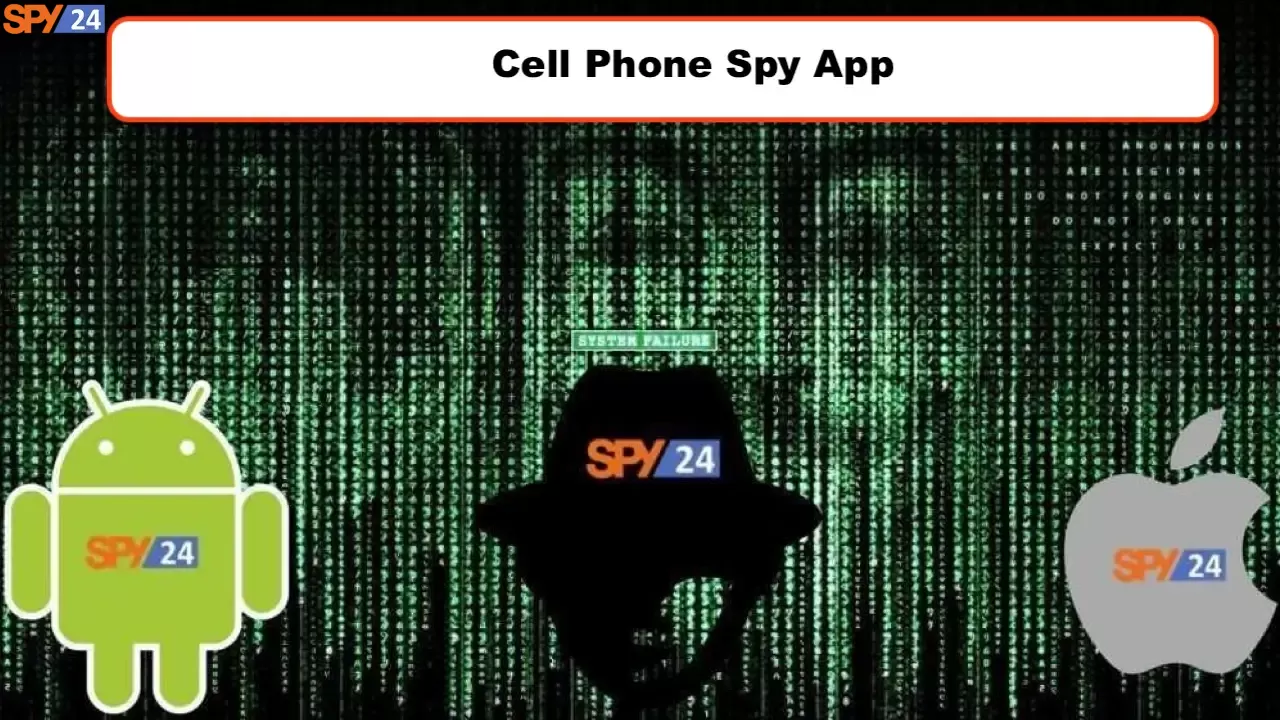 Cellphone spy apps for iPhone
Spyware for iPhone can be divided into two categories: malware and malware. This software helps you to log in to your phone, or other devices, to obtain information or disrupt that information without informing the owner of the phone. In the modern age, anyone may want to hack your phone to get your information and steal your identity.
But tracking and hacking an Apple phone is very difficult. Mobile spy apps for iPhones are mostly used to protect your information from other people. Due to the great achievements in the field of technology, mobile phones are the need of all people. But this technology can also be detrimental to your phones, especially iPhones.
There are many phone tracking software on the market that allow you to see all the activities performed on the target phone on your phone. For example, SPY24 offspring tracking and monitoring software is one of the best software for tracking phones. The main feature of this software is that it can be run in the background of the phone, without the user noticing the activity of the software on their phone. One of the functions of this software is Telegram hacking.
Different types of iPhone spy and tracking software can be used in different situations, but all of these programs work the same way. You must first install the spyware on the target Apple phone. You can then enter the password, and after installing the program you will easily access all the information on the target phone. In this section, we will introduce four of the best iPhone spy programs and review them.
SPY24 Cell Phone Spy Free Trial
A detailed look at the most popular Cell Phone Spy Apps, including their features, how they compare, and how much they cost. Use this list to choose the best Spy Phone App:
Even the word "spy" sounds like trouble. Many IT experts and big business owners are worried about illegal hacking and camera access, so it is normal to be a little skeptical about digital spying.
But, like everything else, people can use phone spying apps in both ethical and unethical ways, depending on how they want to use them.
Any Smartphone Cell Phone Spy App
Find out how spyware for your cell phone can give you peace of mind. Get SPY24 right away.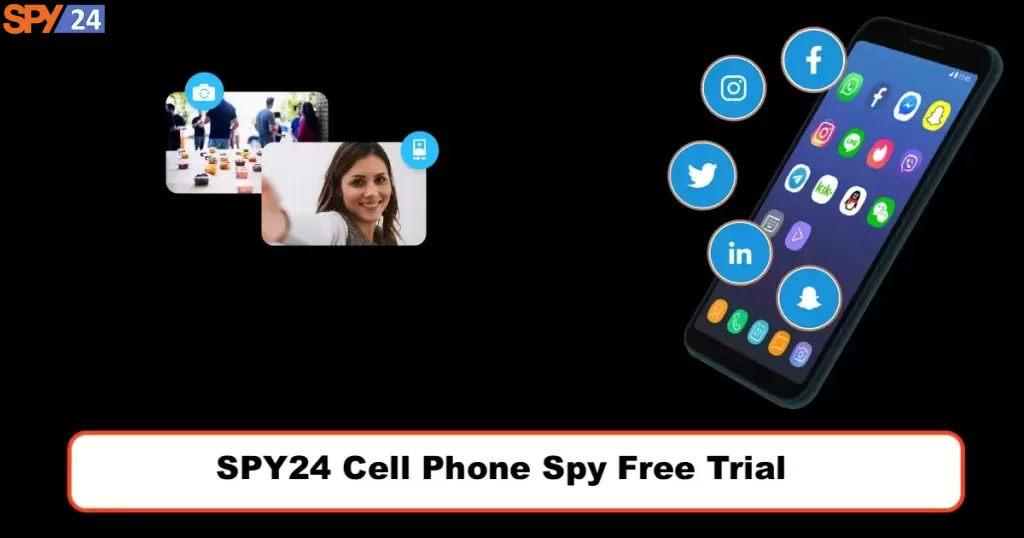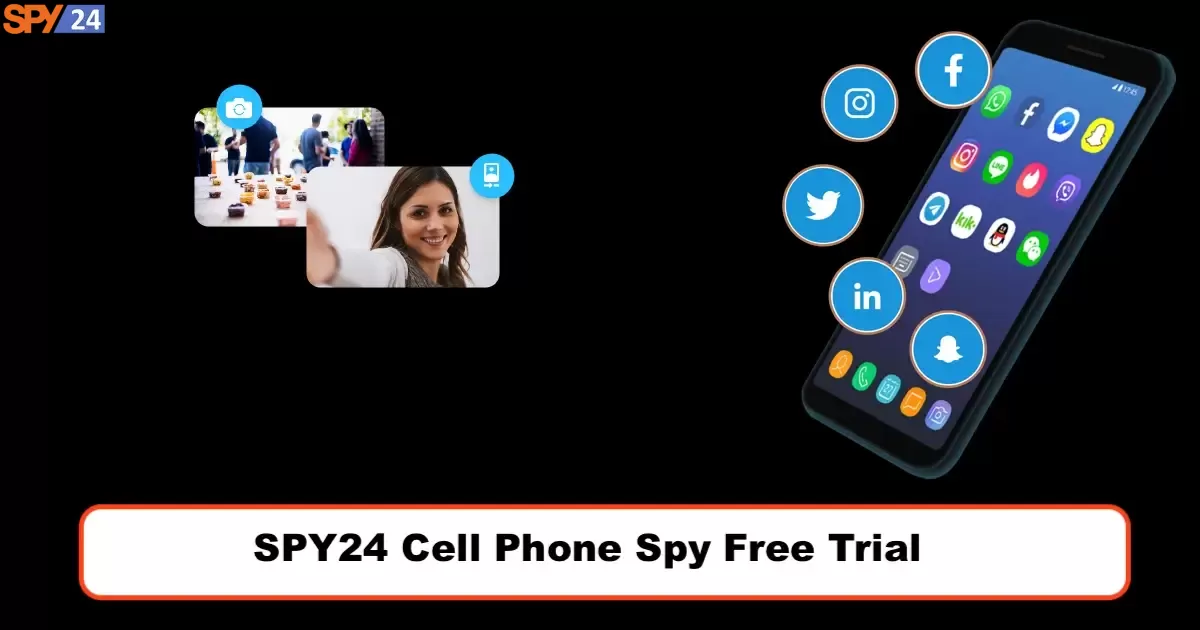 App to Track a Cell Phone
What SPY24 can do will blow your mind. The spy app can't hurt you. It is safe. And it's amazing.
Follow and take care of calls
Get full information on every call made or received by the monitored phone, including who called, how long the call lasted, and what date it was.
Look at the messaging apps
Review conversations from the most popular chat apps, like WhatsApp, Snapchat, Facebook, Viber, and more. There are even photos from chats.
On a detailed map, you can see where the phone is right now, where it has been, and where it has been. Set up safe or dangerous zones and get a message when someone crosses them.
See all of the regular text messages that the user in question has sent and received. Even if a message gets deleted afterward, it will still be delivered to you for review.
Look at your browsing history
SPY24 shows you what websites they visit, what links they save to visit again and again, and where they get online. It also lets you block any activity you don't like.
Look at pictures and videos
View photos and videos that the phone owner has chosen not to share online, either on Facebook or YouTube. Decide for yourself if they are good or bad.
How to keep track of a cell phone
Sounds like something out of a movie, right? Being able to see what's on someone's phone without actually holding it? This kind of spy phone magic belongs in the movies, not in your home. Or at least it used to be that way. But now that mobile spy phone software is available, it's easier than you might think to become an expert at mobile spying. We'll explain how.
How to Use the Spy Phone App to Start
Pay for a spy phone plan. With SPY24, you can choose from several legal ways to spy on a cell phone. Just pick the one that works best for you and the model of phone you want to install the mobile spy app on.
Install SPY24. Just check your inbox for more information. You'll find a how-to guide that will help you get the cell phone spy software up and running quickly.
Use the best cell phone spy app right away. After you put it in, you'll be good to go. You can see everything by logging into your Control Panel.
You're all set with the best cell phone spy app.
Check out their texts. You need the best spy phone app on the market to find out who they are texting and what they are saying. You can read all of their text messages, even ones from numbers you don't know, with SPY24. It's a great way to keep up with what they're writing.
Check out their social media conversations. Text messages are great, but today's kids prefer to send and receive messages on their favorite social media networks. A lot of them are used. A phone spy app can help in this situation. You can see what they say on WhatsApp, Messenger, Instagram, Snapchat, and even Tinder if you have SPY24. So, you can hear what they are saying no matter where they are talking.
Look at how they use the phone. We know, we know. Most kids like to text. But when they want to hide something, they make a good old-fashioned phone call to try to cover their tracks. Get SPY24 if you want to know who they're talking to, how often, and for how long. The cell phone spy software gives you a detailed history of the people they've been talking to on the phone, including numbers, the length of each call, how often, and more.
Look at their email. Not everything can be sent by phone or text. They might have messages, pictures, or videos in their inbox. And you'll never know about them if you don't have the best cell phone spy app. Good thing there's SPY24. It lets you look at their email, so it's easy to see all the messages they've sent and received.
Find out where they are. Do your kids know where they should be? Or are they hanging out with people they shouldn't be hanging out with or going to places they don't like? SPY24 can tell you. The GPS and geolocation tracking are already built into the cell phone spy software, so you can always know where they are. It gets better. Your Control Panel can also be used to set up special zones. You'll get a message if your child enters or leaves a zone you've set up.
Look at their photos and videos. Kids save pictures and videos they like on their phones. Some of those might be pretty controversial, but you can easily see them with the right cell phone spy software.
Look at the history of their browser. Have you ever wondered what sites they're going to? Use a spy phone app like SPY24 to find out. You can see the sites they've been to, when they've been there, and how often they go there with just a few clicks. You can even look at the sites that they have saved.
Don't let bullying start.
Cyberbullying is a real problem, so it makes sense to worry about it. With all the technology kids have access to, it's easy for them to pick on other kids. But if you have a cell phone spy app, you can check their social media accounts, chat, texts, emails, and more. If you think your child is being bullied, you will be able to find the proof you need to stop it. And because everything, even messages you've deleted, is saved in your account, there's no question about what happened.
Limit how much porn they see.
Porn is so easy to find that it's ridiculous. And back in the day, you could only find porn in dirty magazines. Now, you can find it online for free with a click or tap. And since free sites don't ask for proof of age, it's easy for kids to see pornographic content. If you have a mobile spy app, you can find out if they are looking at inappropriate content. If they are, you can have an open and honest talk with them about how dangerous it is to watch pornographic movies.
Find out what games and apps they enjoy
On the App Store or Google Play, it's so easy to find great apps. It's also easy to find really bad apps or ones that you just don't like. They might not be right for their age. Even if they're a perfect fit, your kid might be hooked on a certain type of game. No matter what your reason is, if you have spy phone software, you can find out what apps they have on their phone. And if you don't like some apps, it's easy to block them.
Don't get just any spy app for your phone.
Not all spy software for phones works the same. If you've found a free mobile spy app, it's likely cell phone spyware, which is stuff you don't want on your phone. Things like that are made to mess up your device (or your child's device) and steal your personal information. That's why you should always choose trusted cell phone spy software like SPY24. You won't regret it.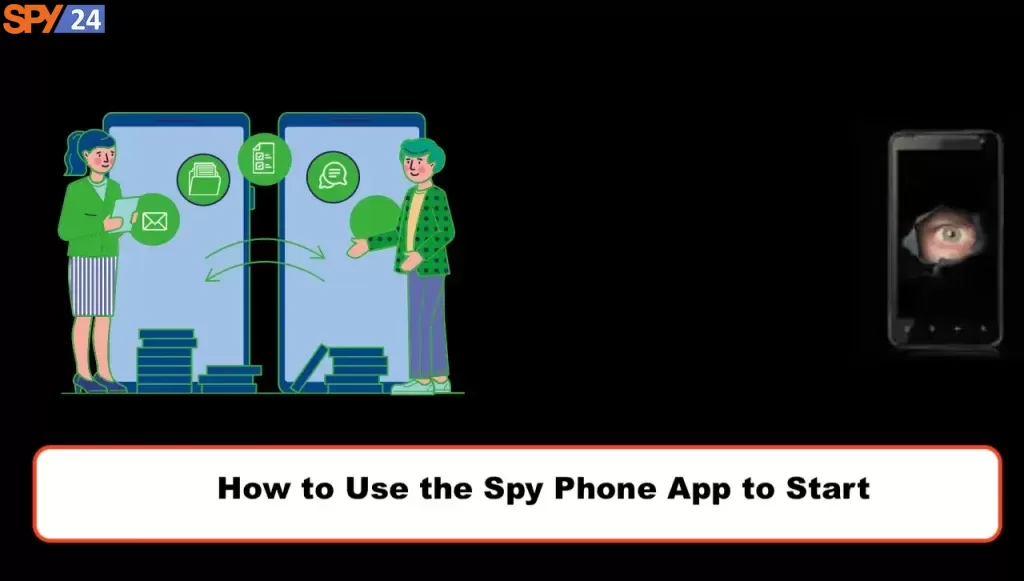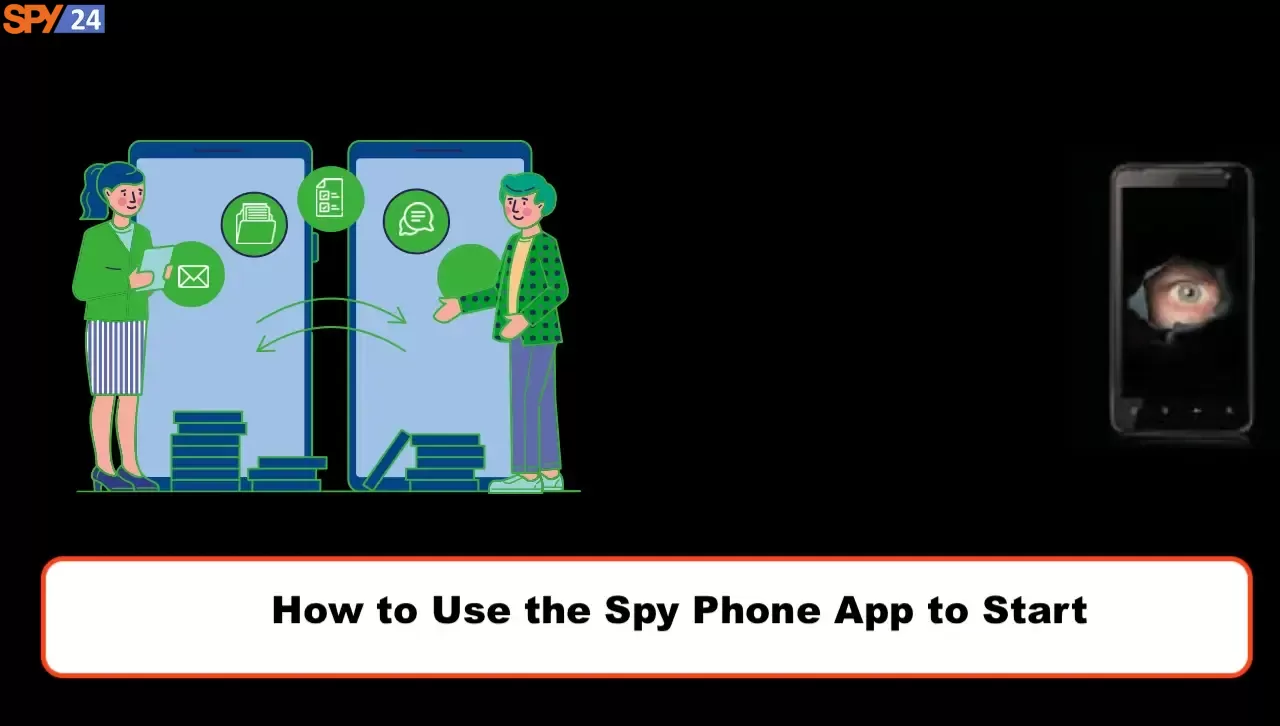 Why Do I Need Spyware Apps?
There are many good reasons why someone might want to use a spy phone app. You can use these apps to find your lost or stolen phone, keep an eye on your child's cell phone use, or track SMS and phone calls coming in and going out.
There are now a lot of choices when it comes to picking these kinds of apps. So it can be hard to know how to choose the best phone spy apps. We're here to help you feel at ease as you make a choice.
In this guide, we'll tell you about some of the best spy phone apps on the market right now and talk about how they work, what features they have, and how much they cost. In the meantime, we'll also tell you about some of our favorite spyware apps.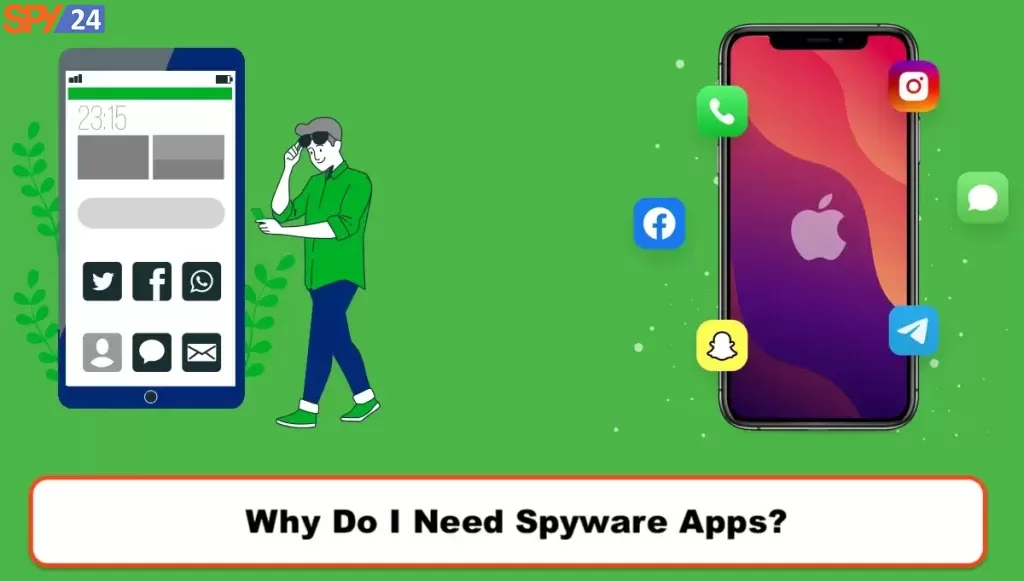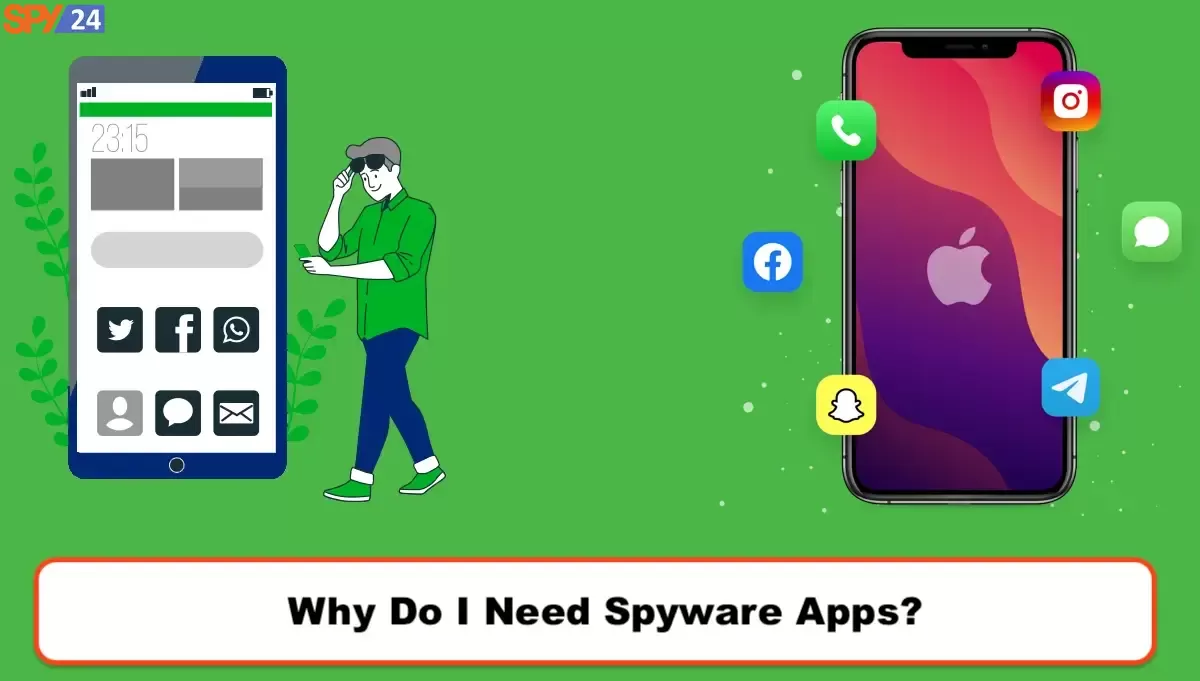 What Are Spy Apps for Phones?
Phone spying apps are surveillance apps for smartphones that let you keep track of what a phone you want to keep an eye on is doing. You can keep an eye on a phone's incoming and outgoing calls, SMSs, and real-time location. These apps can't be found, so the end user doesn't know they're there.
Mobile Spy Apps, also called Spyware Apps, are software that lets you spy on a smartphone. You can track incoming and outgoing phone calls, SMS, and locations with these kinds of apps. These apps are hidden, so the end user can't find them. This software also keeps track of GPS locations, what you do in your browser, and messages from apps like WhatsApp, Facebook, Snapchat, etc.
Here is a hand-picked list of the Top Free Phone Spy Apps, with links to their websites and a guide on how to use them. With these apps, you can keep an eye on someone without them knowing. You can try any product for free or get your money back.
1. Spybubble to track Apple phone
Spybubble is one of the best spy software for iPhones in the world. With this app, you can check messages, text messages, calls, and many more. In addition, this program can give you access to social media applications such as Facebook, Instagram, etc.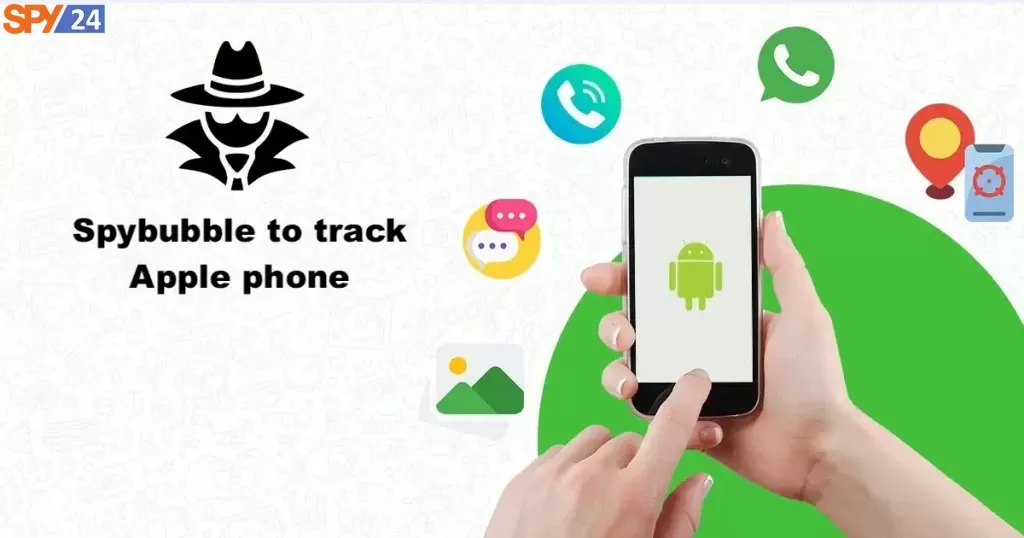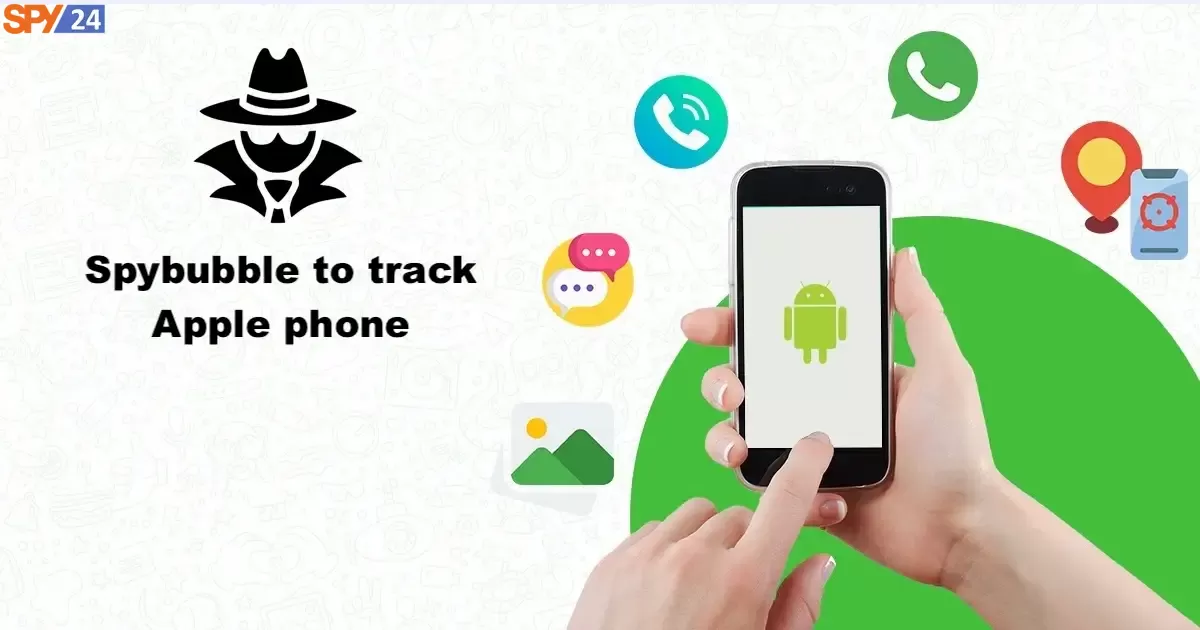 2. Flexispy
Flexispy is another valuable spy tool that is on the list of the best spyware. These types of applications can also be used to monitor the activities of children's mobile phones as well as the activities of employees in any organization. With this program, not only can the history of the Internet browser be checked and searched, but it can also be used to check other types of online information.
3. Mobistealth to track Apple phone
One of the main features of this tracking application is its easy installation process. This software also benefits from the features of applications such as Flexispy and Spybubble that we introduced earlier. It also helps you to hack data or record anything and transfer all the recorded files to your mobile phone or laptop. But the popularity of this program is mostly because it updates its features for free. (Cellphone spy app free)
4. Mobile Spy Free
Mobile Spy Free is specially designed for parents and allows them to monitor all of their children's mobile phone activities. This program can also be used in organizations to monitor the activities of employees. This program is especially useful for tracking the location of the device. In addition, the main feature of this program that distinguishes it from other programs is that you can also access the target email activities.
Cellphone spy apps for android
Spy Video Recorder Android Spy Video Recorder
Spy-Video-Recorder is spy software for secret video recording. This program is one of the most important hidden video programs with the help of which you can shoot videos with your mobile phone without anyone knowing. Spy Video Recorder is one of the spy software that you can use for both front and rear cameras, just when you are using an application or your phone is locked, you can record video in the background of your mobile phone. And no one will notice.
Secret Agent spy software
Android Secret Agent software is a complete spy program or toolbox that anyone needs if they need to perform covert and espionage operations. The ability to secretly record video and secretly record audio is one of the most important features of this free program. The performance of this software is the same as a CCTV camera.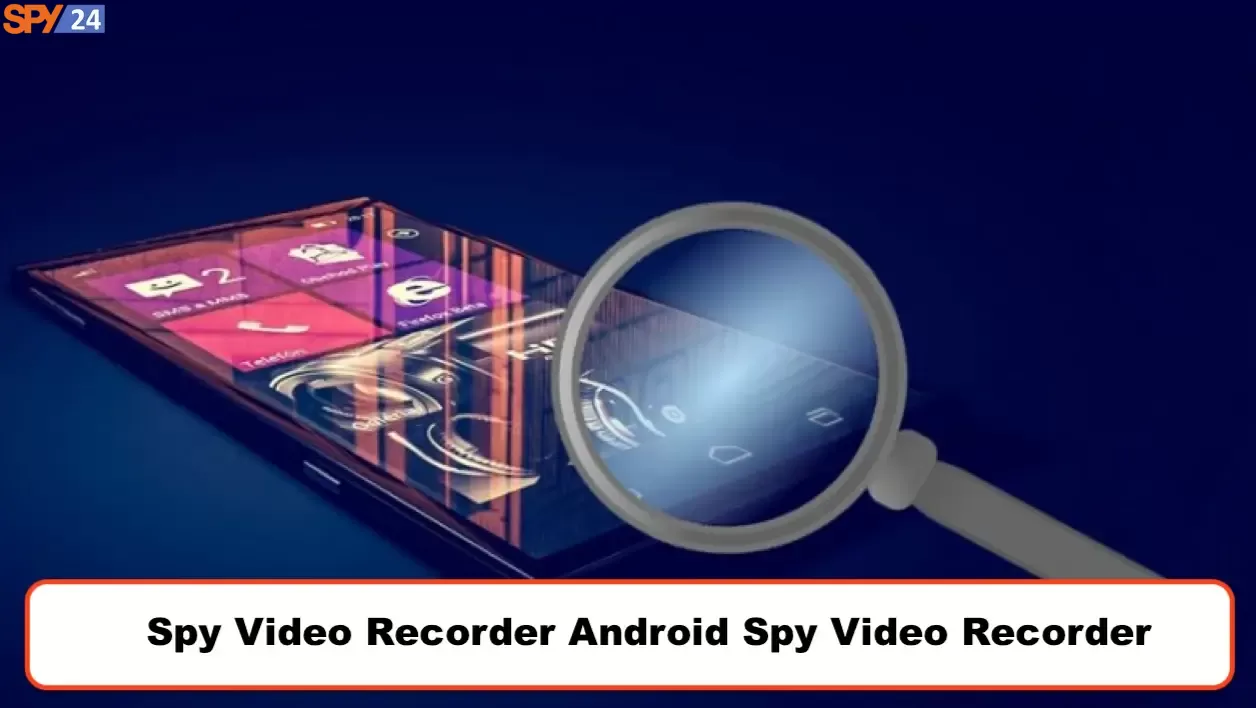 IT Systems Daddy's Eye mobile spy software
IT Systems Daddy's Eye spy software is responsible for eavesdropping on smartphones. With the help of this software, you can be informed about conversations, SMS, and other information from the other party. IT Systems Daddy's Eye spy software will allow the user to lock and control the phone with text commands via SMS and send messages via email. After installation, this program runs automatically and after closing, you can display the software only by entering the code: # PIN code # *. To hide the software, the Hide in Tasklist option must be turned on in the task manager.
InoSpy spy app
This program is also very powerful spy software that by installing on the ROM, you can get the hardware and software information of the device. This spy app is hidden after installation on the phone. Whenever the phone has internet access, you will have access to the whole phone. This program allows you to monitor all social network messages along with photos and videos taken, as well as the exact address of the phone on the map and the history of sites opened with the phone. This program is paid for and must be registered after 48 hours of initial use.
To use this spyware, we must first install the application on the target phone. Then we can get any kind of information we want. For example, most spyware lets you view call history, text messages, WhatsApp chats, Facebook chats, and emails, as well as images and videos stored on the target phone. In addition, it is enough to install this application only once on the target phone, so that you can get any kind of online information. You should note that when purchasing and using any of these programs, you should make sure that this program is fully compatible with your phone or computer as well as the target phone, and can work well.
Conclusion:
In conclusion, using SPY24 is an excellent way to monitor any Android or iPhone device remotely from anywhere in the world. With its comprehensive set of features, you can easily track text messages, calls logs, GPS locations, photos, videos, website history, social media activity, and more — giving you peace of mind knowing that your loved ones are safe at all times. Furthermore, downloading & installing this remote cell phone spy software free download full version only takes minutes! So what are you waiting for? Try out SPY24 today!