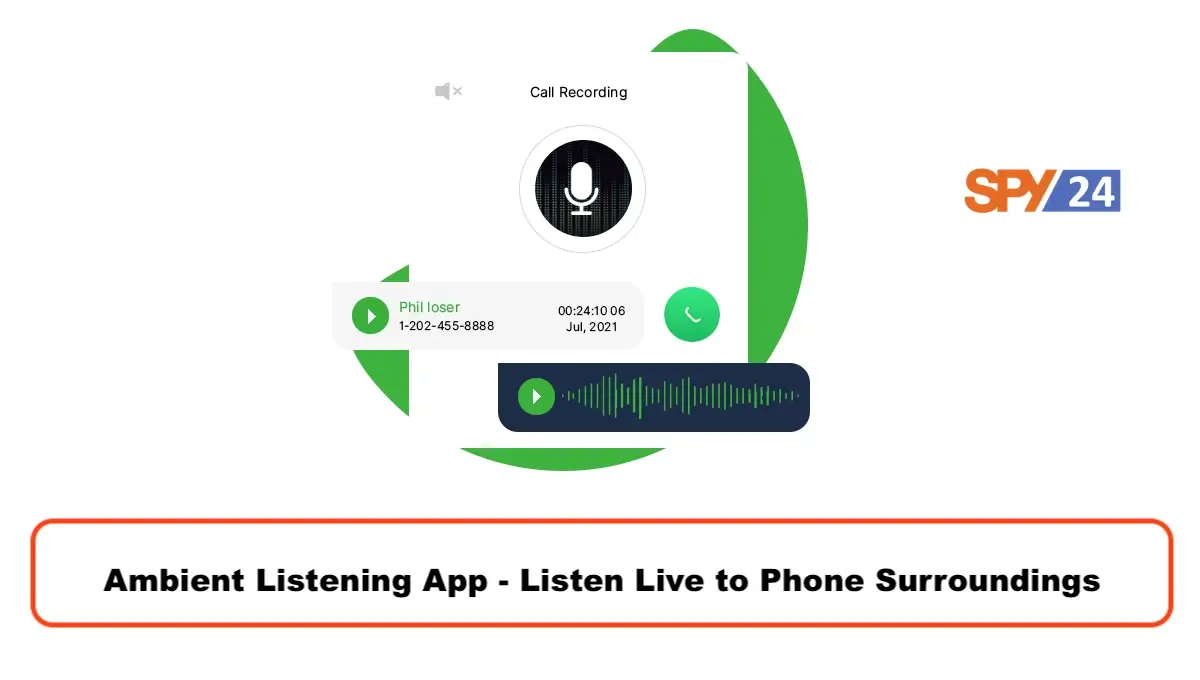 Do you ever want to know what people are saying around your phone? Whether you're curious about a conversation you overheard or want to make sure no one is listening in on your calls, there's an app for that! SPY24 can help you listen in on any phone conversation in real-time. Just download the app and enter the phone number of the person whose conversations you want to hear. You'll be able to hear every word they say as if you were right there with them! So don't miss out – start listening live today!
Ambient listening app. Phone tracking games require the extra phone tracking feature. You can now hear other people's phone calls. Advanced phone tracking apps can record voices and sounds. This feature lets you listen in on conversations. This remote feature activates the microphone.
Voice Recorder Spy
Thus, the phone records all background noises. Listen to the recording later to understand.
This feature requires a free phone tracking app.
Ambient Voice Recording lets you track phone sounds for free. Voice recording in this app is free.
Freely record and listen to your surroundings. Free to use. Phone calls and sounds are free to listen to.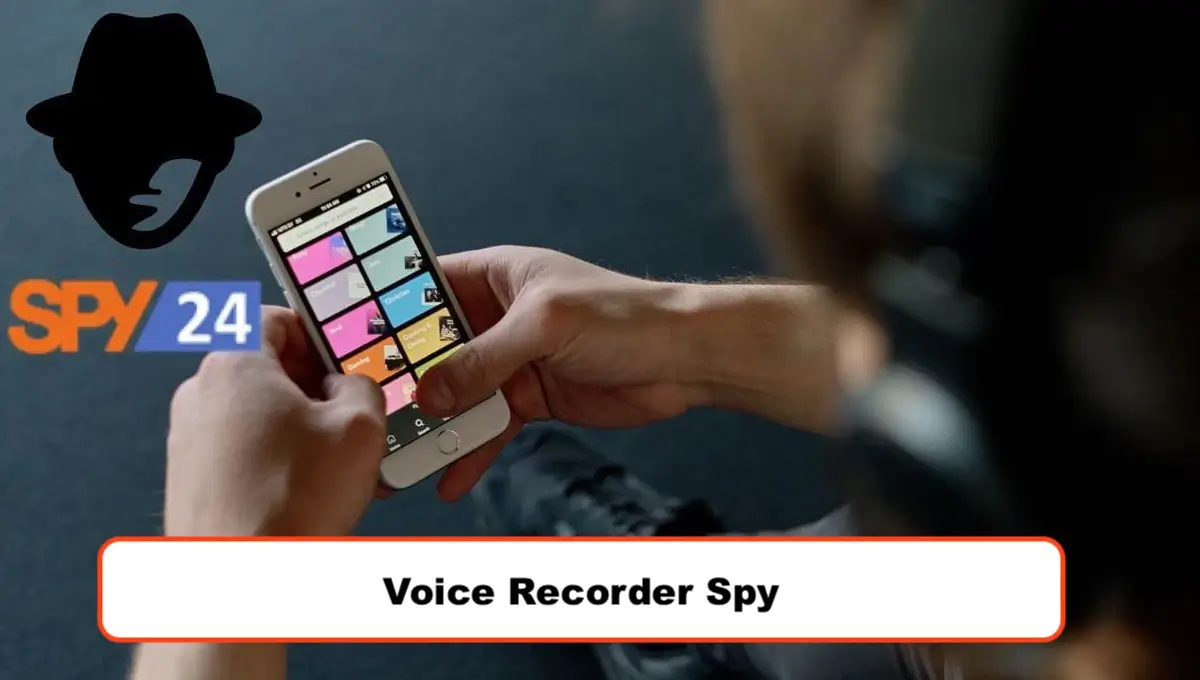 TRY RECORDING THE AMBITIOUS VOICE NOW
You can also save the recording to your device and use the media player to listen to it. This is a good way to keep track of things. You can keep an eye on your kids when you're not there by using this feature.
It will also help you find out if your husband is cheating on you and keep an eye on your employees.
Why it's a good idea to record phone calls and listen to live voicemails
Using a feature that lets you record your voice in the environment has a lot of benefits.
This will help you listen to and record the sounds around you.
Sound recording: This feature lets you record all the sounds and voices around you.
You can always record sounds.
Playing back a recording.
Once you have recorded sounds and voices, you can play them back to hear them. To play the recordings, you need a VLC player.
Save option: You will also have the chance to save some entries on your device by using the save option. You can save important records.
This is something you can do with remote control.
It lets you turn on the mic and set the recording time from a distance.
Date/Time: All sounds and voices can be recorded with the date and time.
How to use the function to record your voice?
How to use the environment's voice recording feature You need to put a phone tracking app on your phone if you want to use the voice recorder in the environment. You can use this to record all the sounds around you for free. Follow these steps to use this part of the app.
Step 1: You have to put the app on your Android phone by hand if you want to track it. You have to turn on your phone's sources and turn off the playback protection. After that, you need to get the app from spy24.app website. It has to be put on your phone. The app will then ask you to sign up for an account.
Step 2: Log in Now you need to sign in to your account to start tracking your phone and recording sounds.
Step 3: Record the sound of what's around you. After logging in, you need to use the Voice Recording option on the panel to record all the sounds on your phone and listen to the recording.
Look at the area around someone's phone
The first spy app I'd like to suggest for listening to your surroundings is SPY24. It can record the sounds around the phone without the person using it knowing.
So, let's start by talking about how to install SPY24.
SPY24 Install application free The Most Powerful Hidden Spying App to Monitor Android, IOS Cell Phone & Tablet Device Remotely. Best Android Parental Control App for Kids & Teens Online Safety.
Now take the liberty to monitor Android, and IOS devices with exclusive features better than ever before Monitor all Voice & Text Messages Communication records, Listen to & Watch Surroundings in Real-time Unleash Digital Parenting with Android, IOS Spy App Spy (Surround Listing & Front/Back Camera Bugging) IM's VoIP call recording on Android OS 13 & above With 250+ Surveillance Tools at your fingertips using Android Tracking & Parental Monitoring Software.
---
The process of installing on the parent device
On the parent device, go to the SPY24 website and click "Sign Up" in the top right corner.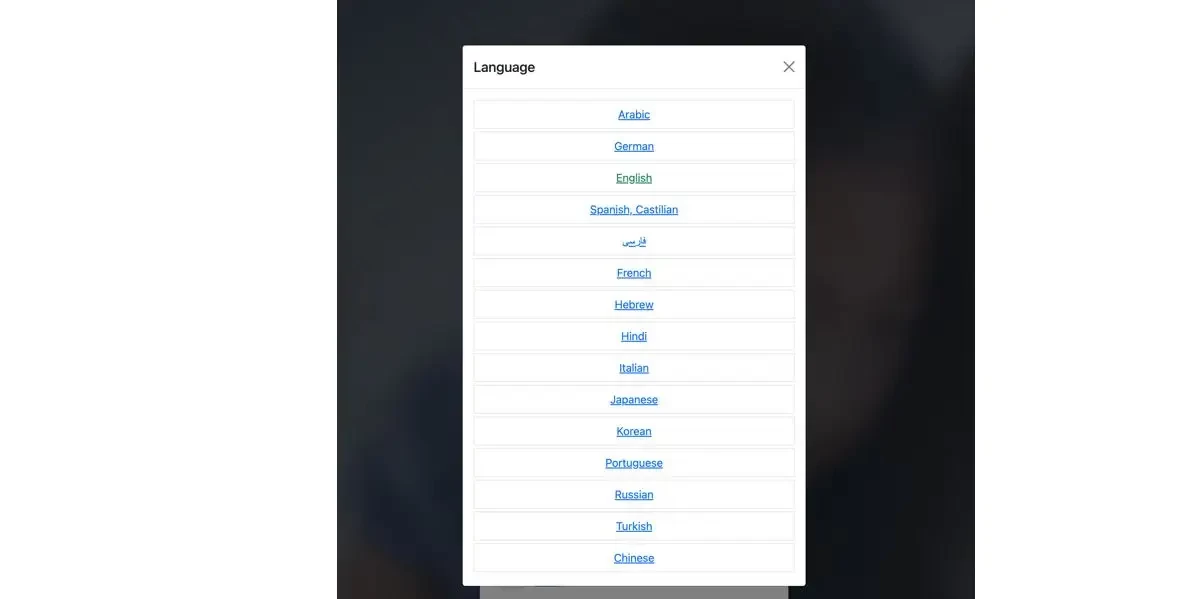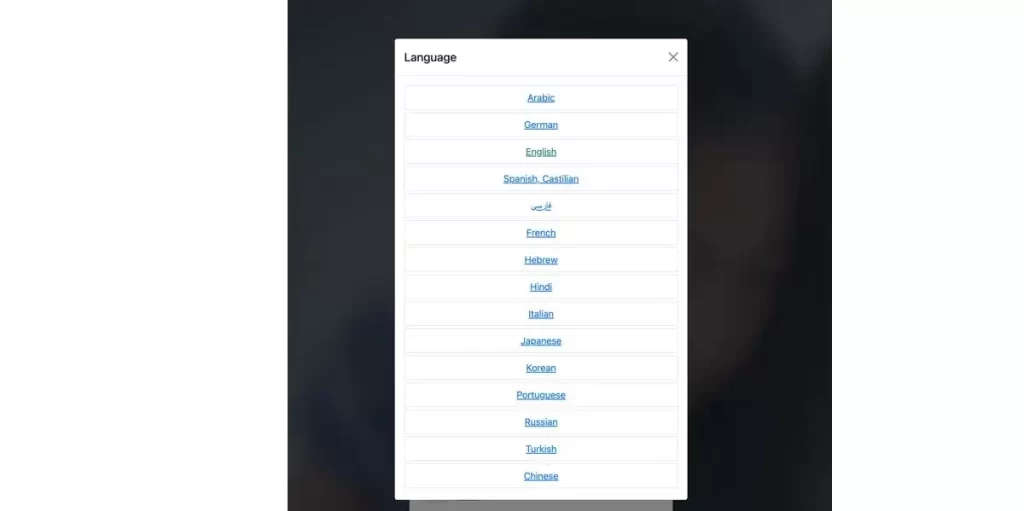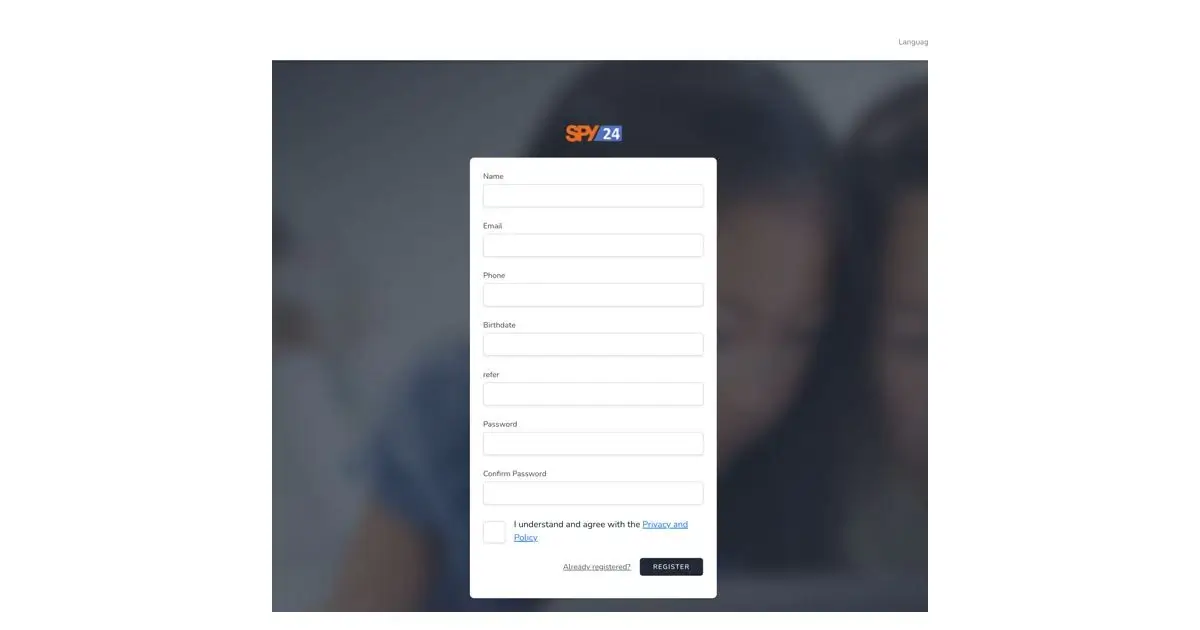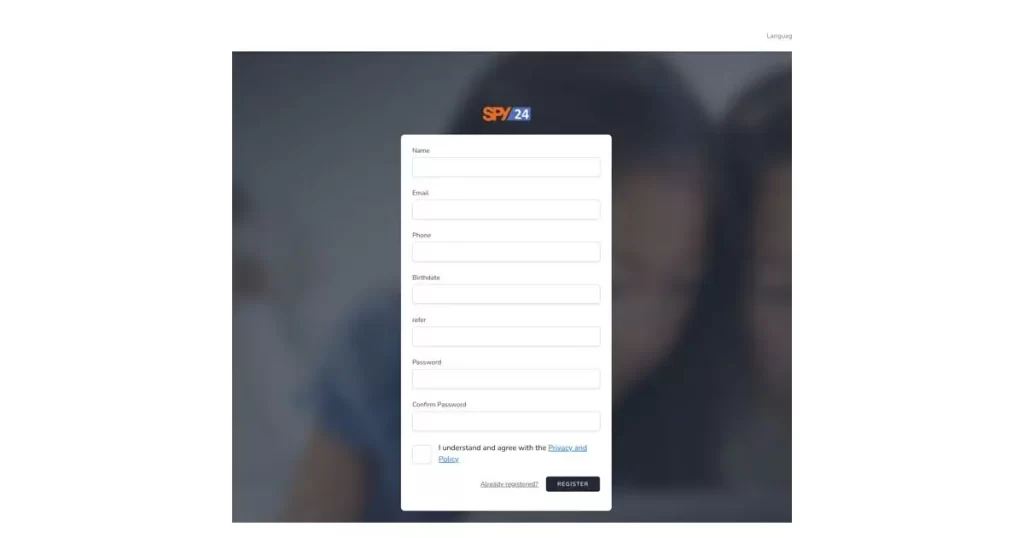 Choose the platform based on the operating system of the device you want to use it on. (If the target device is iOS, you can't use SPY24 to listen to background noises until the device is jailbroken.)
You have to get your hands on the device, which, since you're a parent, shouldn't be hard for you to do. So, you need to click on "Yes. I can get my hands on the thing and open it."
Sign up by giving important information like your User ID and Email address, and then tap SIGN UP.
Now, SPY24 will send you an email. This email contains your login details.
Just log in with the information that SPY24 gave you.
Process of Setting Up on Kid's or Target Device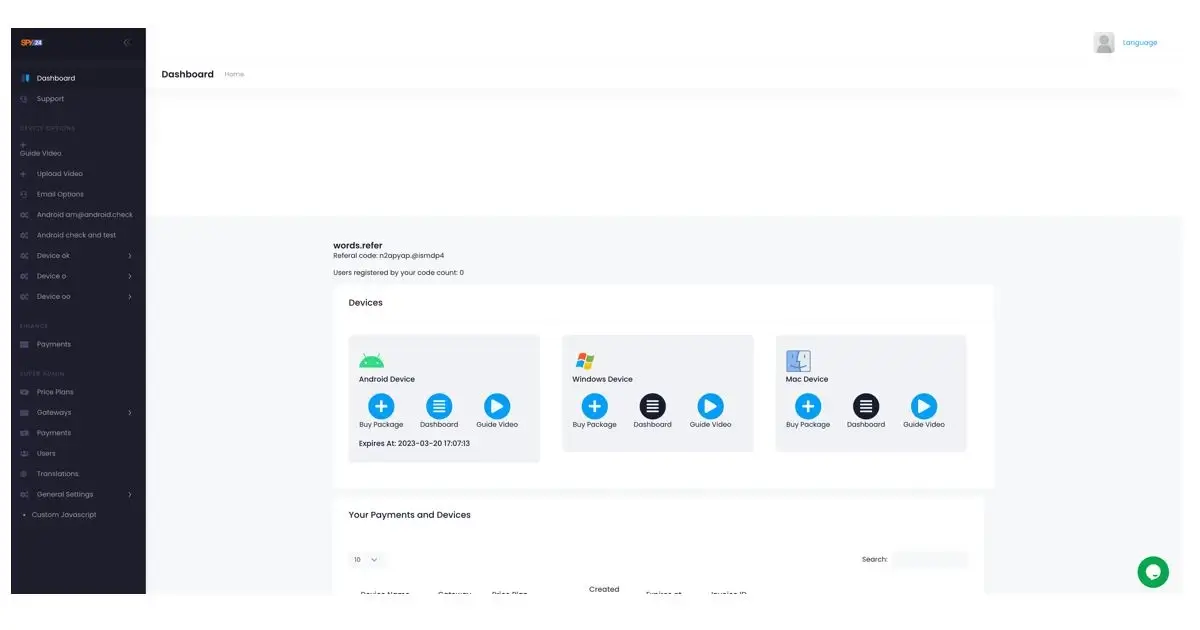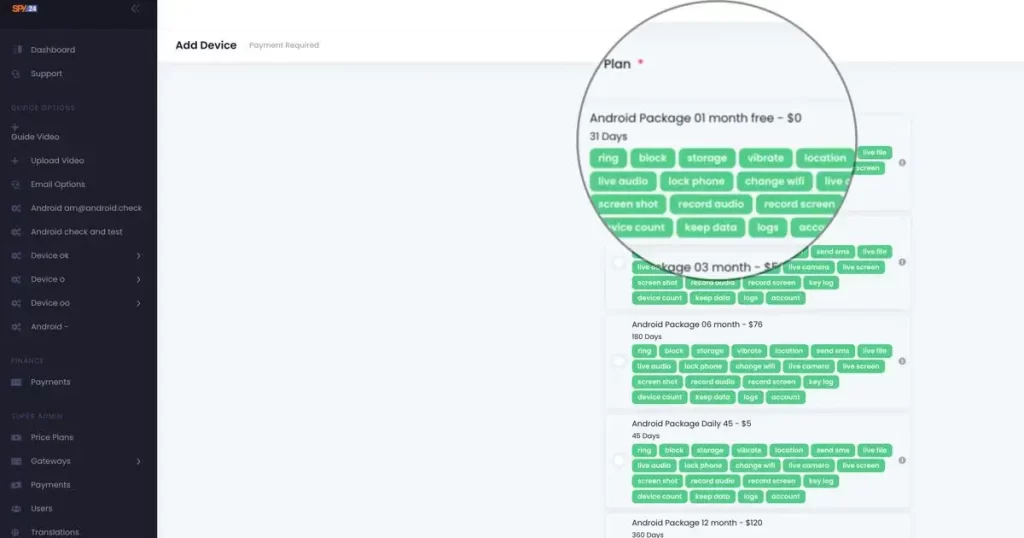 Now is the time to start putting the app on the child's phone. To get started, you need to be able to touch the device.
Go to the official SPY24 site using any browser. Tap the "hamburger" icon at the top of the screen and choose "Login."
Use the same login information that was used by the parent to sign up.
Since we've already told you that only Android devices can use the surroundings feature on SPY24, we're going to assume that your child has an Android device. iOS device needs to be jailbroken.
Choose that one. "Yes. I'll put the spy app right on the device and download it there."
Now you have to Download SPY24 for Android.
---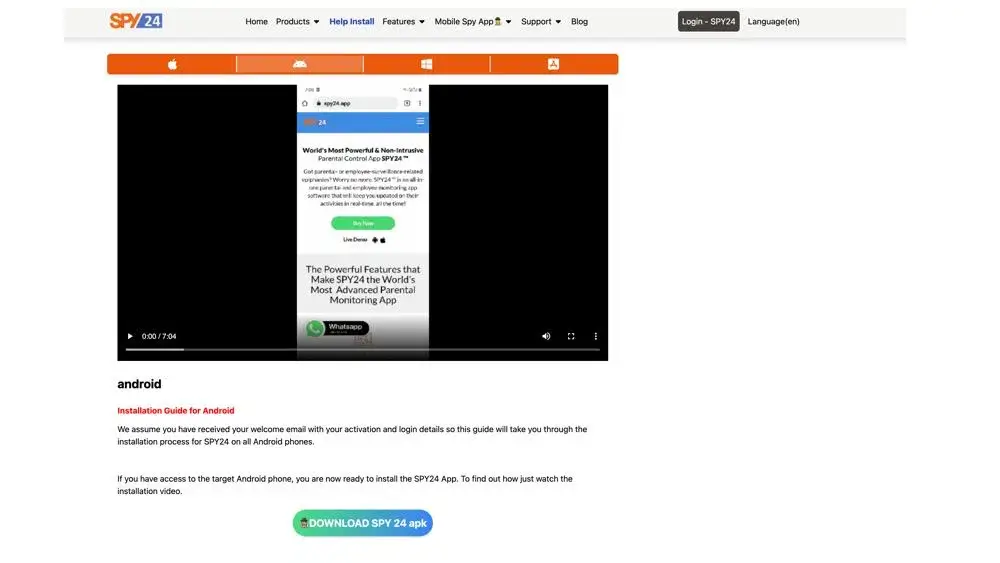 Now that the SPY24 app is ready, you can use it to listen to what's going on around a phone in real-time.
You can record and listen to live phone calls.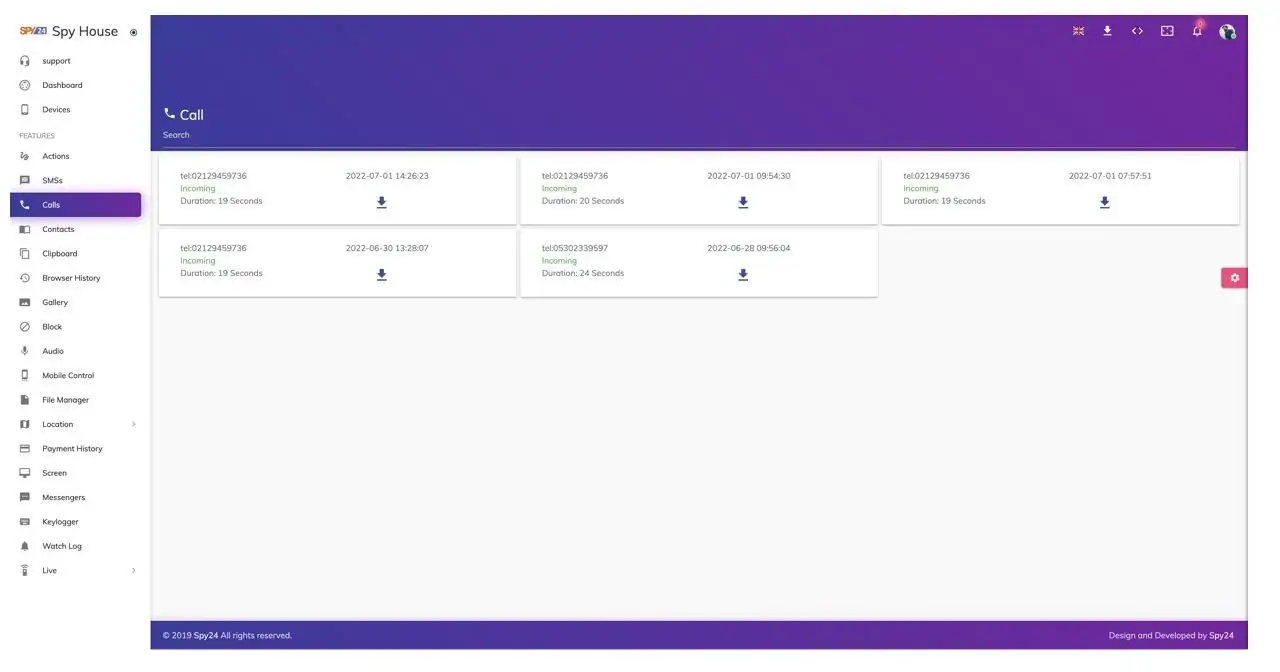 When you first log in to SPY24, you'll be on the Dashboard. Click on the Logs button. From the list of features, choose "Surrounding."
Click on the option to "Record Live Surrounding Sound" to listen to the sounds around the target phone from a distance and without them knowing.
The command can be given for two minutes, five minutes, ten minutes, thirty minutes, sixty minutes, or one hundred twenty minutes. You can choose how long to record the sounds around you.
I learned while using SPY24 that the commands take a little bit of time to run. But sooner or later, it will definitely do what you tell it to do and give you the ambient sound once it's been recorded.
Listen to Phone Surroundings in Real Time
Do you want to hear what others say about you? If so, record people's sounds secretly. Do this without being there or using anything. The SPY24 app records live conversations. Spy with this app.
Voice recording and listening to the surrounding voice let you record and listen to sounds. We can explain these features if you want. This guide shows you how to record sounds using an environmental recording.
Ambient Voice Recording
What about private conversations that don't involve the phone? Listen to private conversations and other sounds with Ambient Voice Recording. Not just a voice recorder. This hard-to-find voice recorder records well. The recording is silent. Set a timer to start recording automatically. A timer turns on the microphone remotely to record sounds. Listen live or later. Better yet, keep these recordings as proof. Record it remotely. This feature can be used remotely.
Record Sounds: The Ambient Sound Recording feature lets you record all the sounds in the area. You can use this feature to record a conversation between two people that they want to keep private.
Live Recording and Listening: You will be able to record live sounds and listen to them at the same time.
Save Recordings: You can save the recorded file on your phone or computer as a piece of evidence by downloading it. On the device, the file will be saved.
Remote Access: This feature can be used from afar. To use this feature, you don't have to touch the phone.
You can set the time to start recording automatically by clicking on the option.
Time to Record: You can set the time to record however you want. You can record up to an hour of a conversation.
Date & Time: On your dashboard, you can see the date and time of recordings.
Pros of recording voices in the background
Here is a list of everything that Ambient Voice Recording can do for you.
In hidden mode, this feature works without being seen. The SPY24 app works in a mode that makes it invisible to record sounds.
The hidden call recorder will be impossible to find.
Record Sounds: You can record whatever sounds you want.
You will also be able to listen to live recordings and recordings from the past.
Easy to use: This feature is easy to use. You don't need to know anything about technology to record sounds.
To use the app, you only need to know a few simple things.
Gather Evidence: You can keep the recording and also gather evidence.
Duration: The best way to use these features is to turn them on and set the length to what you need.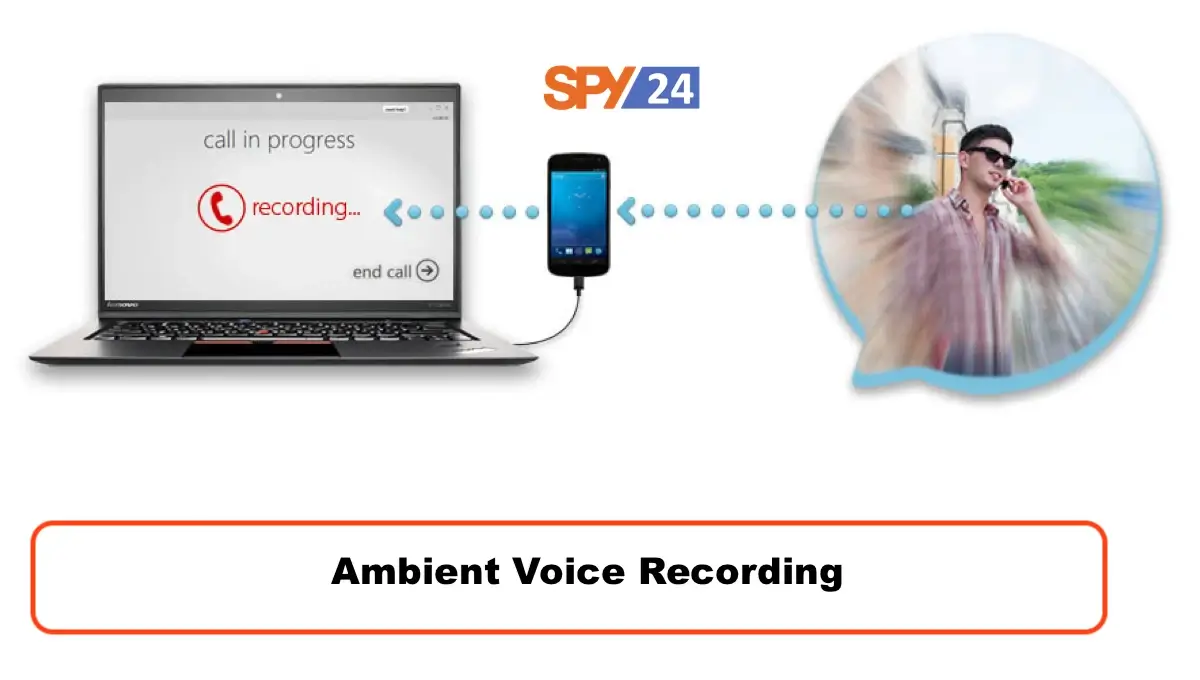 How to Use Voice Recorder in Ambient?
Let's learn how to use this feature now that you know everything about it. Everything will be broken down into easy steps. To use Ambient Voice Recording, do what is said.
Step 1: Get the phone ready
First, you have to get the phone ready. To do this, you have to turn on sources in the settings. Then you should turn off Play Protect and stop getting notifications.
Step 2: Get it.
The app can be downloaded from the site. First, go to the website for SPY24. Then, go to https://spy24.pro/android-spy-app/ to find the download link and put the app on the phone.
Step 3: Install
Now, open the file you just downloaded and tap "Install" to finish the process. Give the app the permissions it needs to run.
Step 4: Make an account
Now, open the app and click sign up or register. Fill in all the information that the page asks for. You must first type in your email address. Then you need to pick a good password.
Step 5: Delete Evidence
Don't forget to wipe the phone clean of all traces. Put the icon away and clear the history.
Step 6: Log in
Once the app is synced with your device, you can use it to keep an eye on the phone. Go to the SPY24.app website and click on the "Login" button. Then put in your information and sign in.
Step 7: Ambient Voice Recording
Go to the control panel after you log in. Choose the Ambient Voice Recorder feature, set the time, and click "Start" to start recording sounds.
---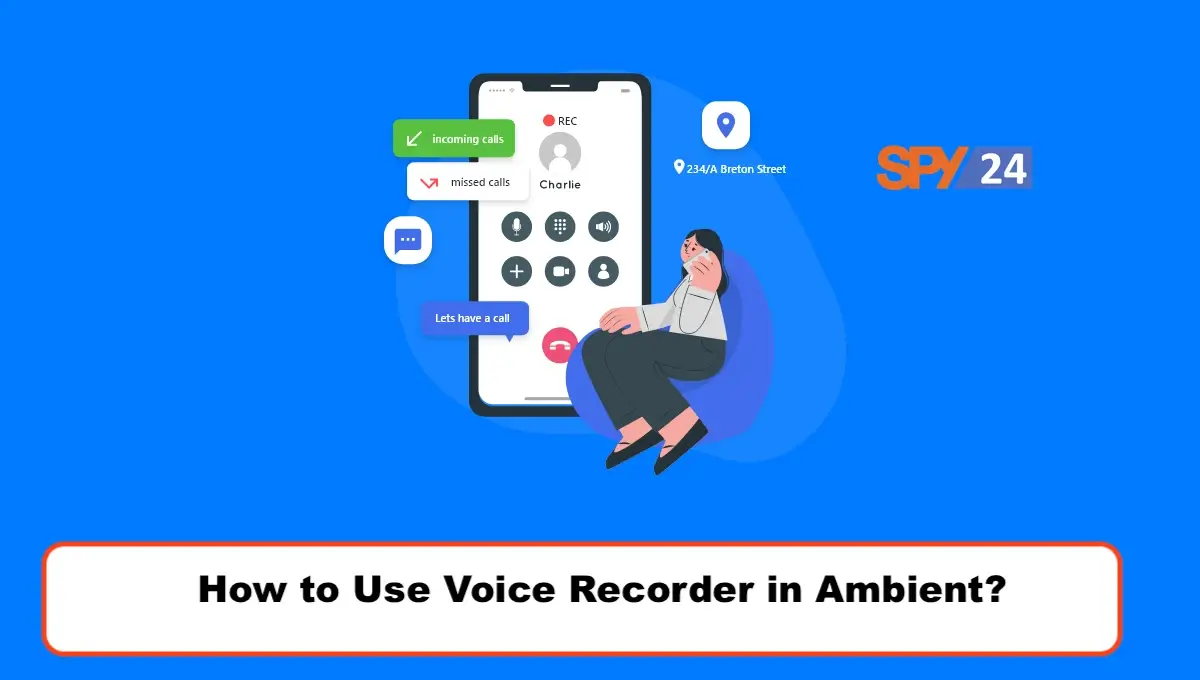 Ambient Recording App – Software to Record the Environment
Ambient recording lets you turn on the target device's microphone from a distance, record its surroundings (immediately or at a set time), and upload the files to your online account. You don't have to listen to it live; you can copy recorded files to your PC or another device and listen to them whenever you want.
With software for ambient recording that works on Android, iOS, and BlackBerry, you can:
Our professional ambient recording feature lets you record what's going on around you;
Save the recording as an MP4 file, which you can easily transfer to your laptop, computer, or tablet;
You can record anywhere from 5 minutes to an hour at a time;
You can listen to ambient sounds in real time;
Why You Need to Feature Ambient Recording
The device that lists what is going on. Make a hidden call from a distance to the cell phone you want to listen to.
Spy phone apps can do more than just record the background noise. Since more and more people with smartphones are using instant messaging, you should make sure to track the cell phone that lets you track the most popular service of its kind.
Ambient Record: Listen live to what's going on around your phone
If the device you want to spy on is a Symbian, BlackBerry, iPhone, or Android, you can use the ambient recording feature of the best spy apps to listen to what's going on around it from a safe place in your online account.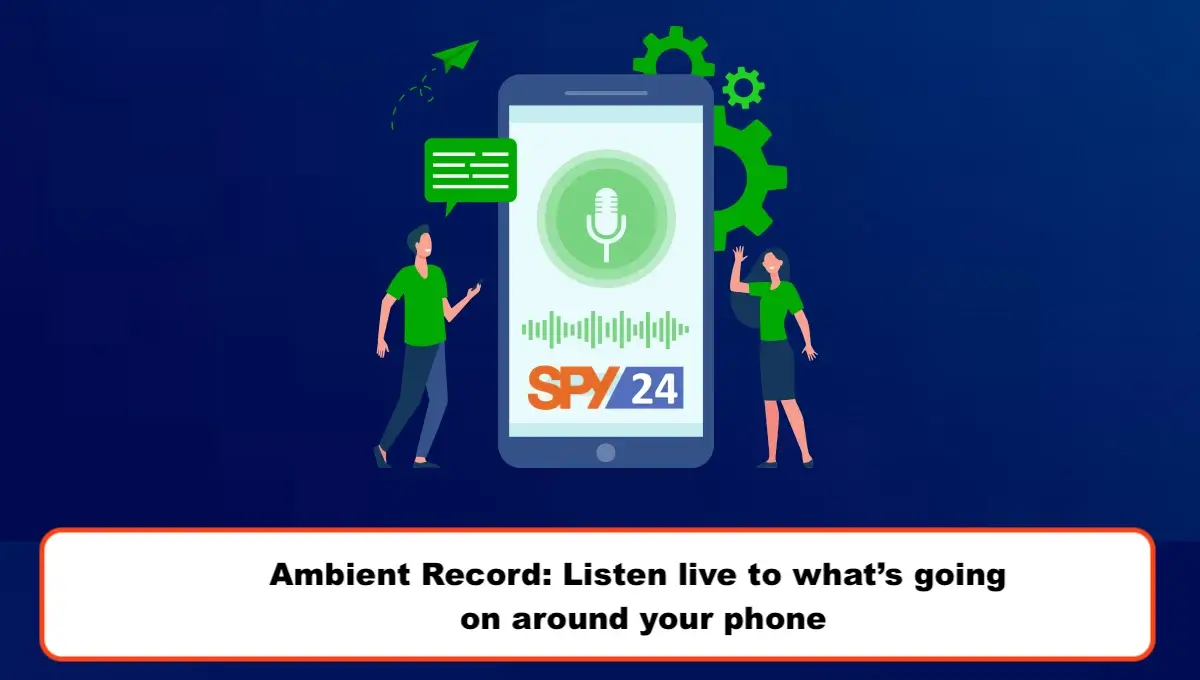 Record the surroundings of the device (tablet or cell phone) without using the device;
Save the whole recording on your computer or some other device;
Stay 100% hidden at all times;
Set the record's length to fit your needs and schedule;
Record from 5 to 60 minutes at a time;
Real-time ambient listening can be used for fun or work;
Why you should record their environment from afar
Ambient recording is the feature you need if you need to stay hidden and record what's around the cell phone, tablet, or another device you're after.
It wasn't always this easy, but Spy Phone Max knows that people are busy and don't have time to keep track of someone all the time. They also want to stay hidden, which is why companies that make spy apps made the ambient record features.
You can do the following with Voice recording, Spy call, and Voice call recorder:
Send an SMS message to turn on or turn off Live Surroundings;
The person on the other end of the phone won't know you are listening;
You want to make sure your kids are safe, right? Do you want to know what your employees talk about when you're not around? You install the spy app, and then you can hear what is going on around the phone.
Live Listening on SpyCall
If the person you want to spy on has an Android, iPhone, Symbian, or BlackBerry and you want to listen in on their phone in real-time and in secret, you can use your phone. You need the best app for recording background sounds.
Just put your phone number into your account, then call their phone from yours if it's not being used. You'll be patched in secretly, so you can start listening right away.
Use your phone to listen quickly and anonymously in real-time;
When their phone isn't being used, it keeps them from being found.
While you are listening in, their phone looks and works like most other phones;
Why You Have to Spy Call Their Phone in Secret
If you want to know what's going on around your target secretly right now, the spy call feature lets you hear exactly where they are and what they're doing by calling them on your phone when their phone is not being used.
What do you think about these things?
What do they think of me?
What's going on in the meeting?
What does she say to her girls?
What are they doing at this moment?
What do they talk about when you're not there?
All of these are questions we ask ourselves every day, but most of the time we can't answer them. Spy ambient recording lets you find out what's going on. You can install one of the best spy phone apps in 3 minutes and get all the information you need.
5- Best Ambient Listening App – Listen Live to Phone Surroundings
A secret? Listening is often the best way to learn. For instance, you may be curious about your child's peers or your employees' conversations when you're not around.
Some spy apps on this list have better features than others. Spy listening apps help here.
Here are the best Android listening device apps!
Four Best Android Listening Device Apps
Four top Android listening device apps are covered here. Check local laws before installing these on the target device.
While you don't need to root the target device to install these spy apps, some listening features may require it.
1. SPY24 Ambient Listening App for Android Free
The best app you can use is called SPY24. SPY24 has been on the market for a few years now, and it is growing quickly. They have as many features as possible. With just one click, you can live stream the screen, camera, and mic. This is one of the things that the app has to offer. In addition to this one, there are a lot of other things you can get here. This is why most people think that SPY24 is the best app or tool to spy on someone. There are options for everything, like whether you want to hear the call recordings or the normal sound recording.
Also, you can spy on social messaging apps like WhatsApp and many others with SPY24. All of these things are done secretly. In other words, the device you are spying on will never find out about it. So, this is one of the best options you have. Some apps even require root. If someone wants to use these apps, they have to "root" the device they want to use. But you don't have to worry about that when you use the SPY24 tool. You don't need to do anything special to use SPY24.
So, this is one of SPY24's best features. Now, let's look at a couple more features, and then we'll talk about the tool's pros and cons.
Of course, we won't talk about all of them here. Instead, we'll look at the best features that will help you the most.
The first and best thing about this site is that you can record with your microphone. You can use the microphone to record whenever you want.
There are also options to automatically record the calls. So, you can easily listen to all the call recordings.
Did we mention that the screen and camera can also be live-streamed?
You can also read the messages and all the apps for social media.
Some of the phone's most basic features, like the phone, call logs, contacts, and so on, can also be spied on. On your SPY24 account, you will see all the information.
You can see what sites the Android device has been to and where it is.
There is a tool called a "keylogger" that lets you see what letters the target user types. You will get a file with all the letters in text format.
SPY24 Android Ambient Recorder
SPY24 ambient listening spy app lets you record and listens to your children's slumber party or your employees' keynote meeting.
SPY24: Record Phone Surroundings?
SPY24 walks you through recording phone surroundings.
Remotely listen to microphone surroundings on any Android phone.
Surround recording is one of SPY24's best tools for accessing an android microphone. The target device's MIC can be linked to the online dashboard to record and send chats, voices, and sounds to the dashboard. Live-to-hear and surround recordings are available with the app.
Which microphone spy tool works best?
One of the most powerful and stealthy microphone spy apps is SPY24. It can use any Android phone's microphone to record and listen without physical access. It records surround sounds, chats, voices, and any other tittle-tattle around the target phones. An online dashboard lets you download and play surround recording data.
SPY24 Surrounding Recording App?
SPY24 lets you remotely record your kids' and employees' phones and tablets without touching them (one-time installation is required).
Android devices can listen to their surroundings.
Remotely record surroundings on the target phone or tablet.
See recording times and dates.
We Beat Every Ambient Listening App!
Most ambient recording spy apps promise rather than deliver. In most cases, you can't hear the phone's surroundings!
SPY24 differs. SPY24 can remotely command the monitored device. SPY24's spy ambient voice recorder works with Android and iOS (requires a jailbreak), giving you more reasons to download it now!
Remote commands include recording durations.
Android Ambient Voice Recorder
Remotely accessing a monitored device's microphone is difficult due to Google's new OS restrictions. SPY24 does. This Android spy lets you listen in on the latest Android phones and tablets. SPY24 is one of the Android 11-compatible apps.
Ambient listening iPhone App
SPY24 records the surroundings on all jailbroken iOS devices. Android voice recording works similarly. This iPhone ambient listening app differs only with jailbreaking.
Clear spy ambient voice recorder
Record conversations and listen in on your partner, kids, or employees anytime. For clear, ambient voice recordings, SPY24 is ideal.
SPY24 Ambient Recording App
You can protect your kids by listening to their surroundings. SPY24 spy ambient voice recorder lets you monitor your children's activities, even if they're hiding things.
You can monitor meetings and employee conversations remotely.
If your employees are plotting against you, use the SPY24 spy listening app for Android. You can also identify loyal employees.
Surround recordings reveal your child's activities. SPY24 stops them from lying.
SPY24 lets you hear sounds and voices beyond your hearing range.
Ambient Voice Recording: Live Phone Surroundings
Want to hear private conversations and sounds? If yes, you need to record the surrounding sound secretly. This requires no device or presence. SPY24 app records live conversations and voices. Spying app.
Record and listen to ambient sounds with Ambient Voice Recording and Ambient Listening. If you want to know more about these features, we can help you. We'll demonstrate ambient recording in this guide.
This app is undetectable. You can listen to phone conversations without any fear or hassle.
Pros
The SPY24 app has a lot of things you can do with it.
With this one tool, you can do everything on the device.
There is no need for a root.
It has the option to record calls on its own.
So, you will get a recording of every single call.
The tool is easy to use, and you don't need any technical skills to use it.
There is good help.
Cons
This app has no downsides. Almost everything you should need is there. If price isn't an issue, you can use this tool.
2. mSpy Ambient Listening App Free
MSpy has been around for a very long time. If you've ever looked for things like "spying voice recorder apps," you may have heard of MSpy. MSpy is also a good choice because of what it can do. You'll get a lot of things here. The family kit is one of the coolest things about MSpy. Well, it's not a feature; it's more like a plan. You can get the kit for a family. With the family kit, you can use MSpy on more than one device. It will help you save some cash. So, if you want to spy on more devices, this one might be for you.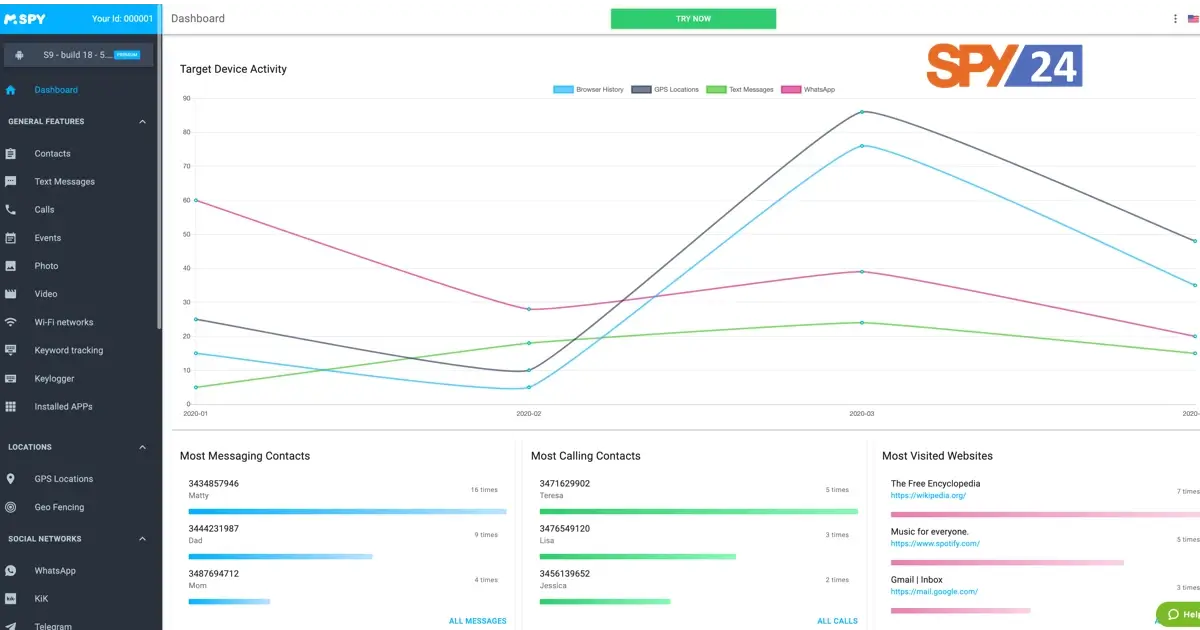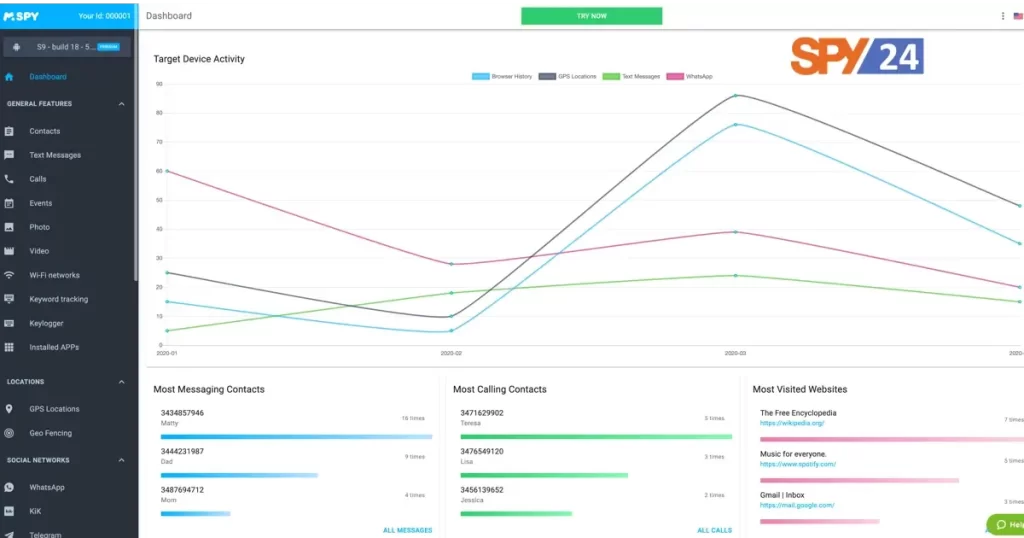 It has many features, such as the ability to record and spy on apps. Also, there is a lot of help here. You can also call for help. If you don't like email or don't get the right answers to your emails, you can just give them a call. Yes, they gave me their phone number and said they could help over the phone. Also, the app has a GPS tracker built in. With the GPS tracker, you can find out where a cell phone is. You will be able to see where the app is right now. The location is correct.
Pros
This place has a lot to offer.
The tool is ancient and real.
You can also spy on more devices with the family plan.
You can also get help over the phone here.
Cons
The instructions and details are one of the worst things about MSpy.
You will find all of the features on the website, but you won't find the exact price. To get the prices, you will need to sign up and give your email address. So, this is one of the most important problems people have.
3. Flexispy Ambience Listening Call
Flexispy is the third option that we think you should go with. Flexispy has all the same features that you want. It is one of the best spy voice recorder apps that can be used on an Android phone. There are different ways to listen to the sound. It's easy to hear what's going on around them. They have moved forward here. If you want to buy your spouse a phone as a gift, you can do so at their spy store. It will already have a spying tool on it. You don't have to worry about installing or setting up the app. Everything has already been done for you. You just need to log in to your Flexispy account, and the data will start showing up there.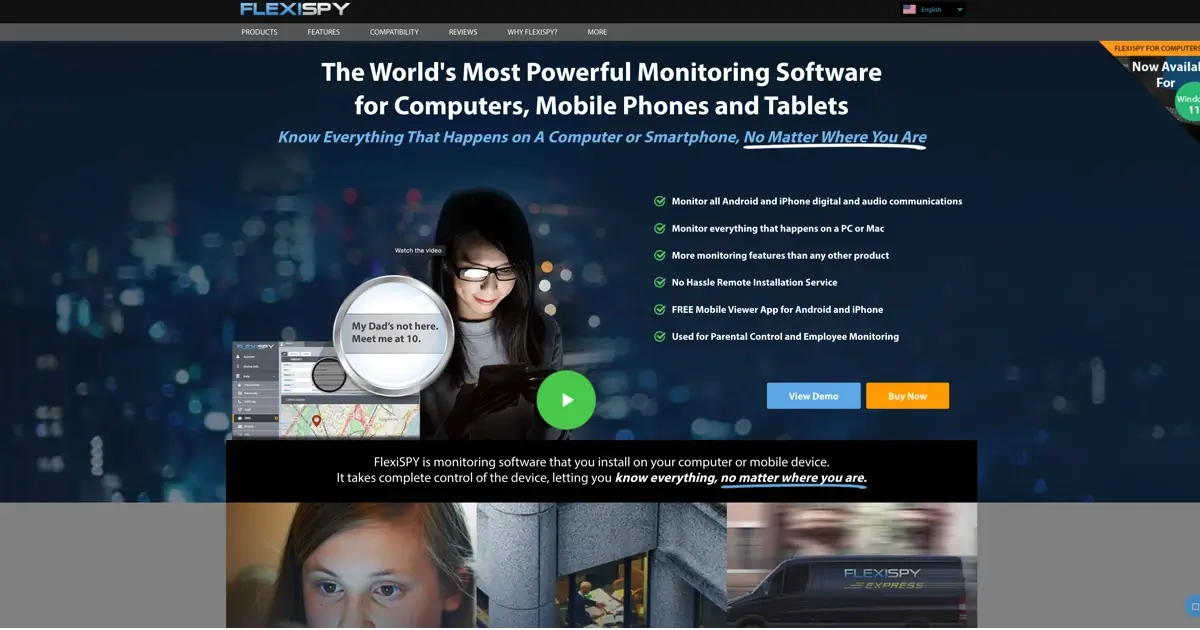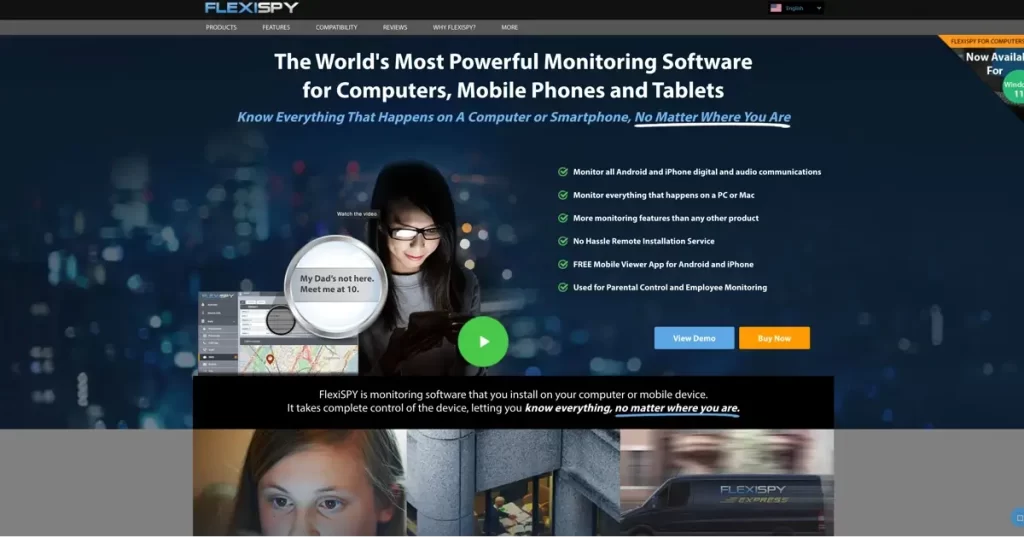 Back to the features, you can spy on all the apps with it. You can also look at the contacts and messages. The app lets you find out where your Android phone is right now. So that you can find the device. You can easily find out a person's browsing history by using other features. To put it more simply, the tool has everything you need to get started. If you want the best app, you can go with this one.
Now, let's talk about what's good and bad about this app.
Pros
The features are one of the best things about this place.
There are a lot of things you can do with this tool.
The spying shop will blow your mind.
You can order the products right away from this page.
There are ways to record sounds.
Cons
Items in the spy shop are too expensive for most people to buy.
They have counted a couple of features as separate features, so you will have to pay for each one.
All of these features can be found in one app, like SPY24. Here, on the other hand, you'll have to pay more and get them as a separate product. So, that's one of the worst things about this app.
4. Spyhuman What Is Ambient Audio
Spyhuman is the next app we'll talk about. Spy human is a tool that lets you spy on anyone you want as long as they have an android phone. You can not only hear the voice recording, but you can also turn on their camera and spy on their apps. So, this is also one of the best spy recorder apps for an Android phone. The app is unique and worth the money you pay for it because it has many other features. This is also why this app is on our list of the best spy voice recorder apps.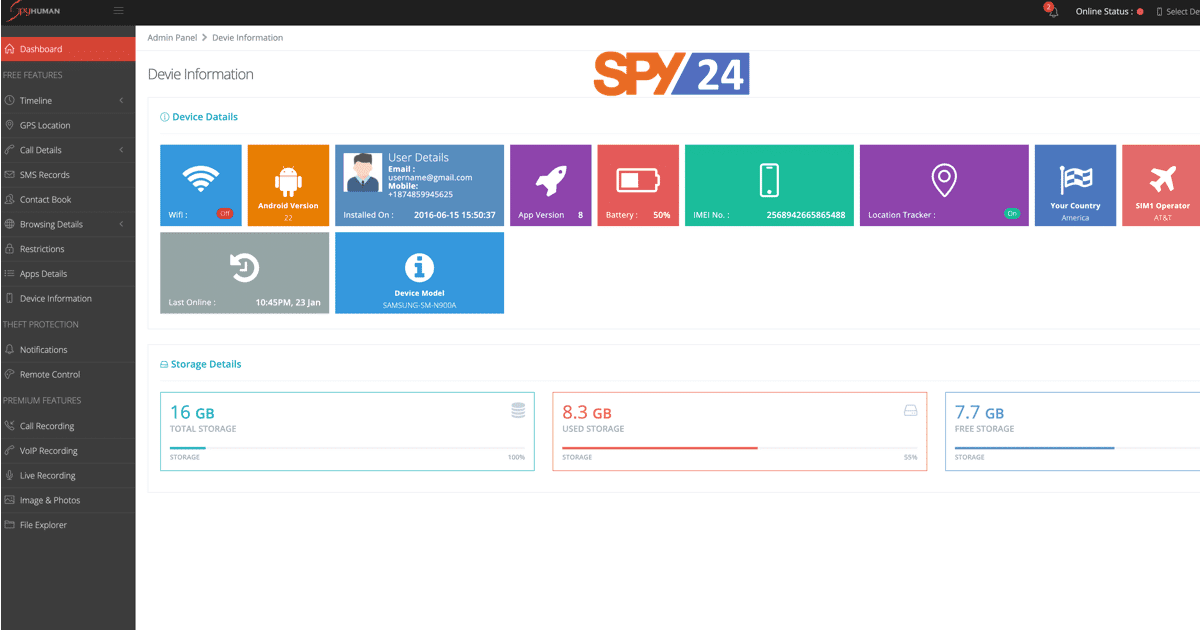 You can try out this app without a doubt. You can try out the app by giving it a try. In other words, you can get a free trial of it. The trial version doesn't have a lot of features, but it gets the job done. So, you can download the trial version and see how it works for you. This app doesn't have a very friendly way to use it. So, you will need to make a few changes here.
Pros
There are many good things.
You'll get a trial version of the app to see how it works.
It keeps thieves from taking it.
The app can also be limited.
Cons
The trial version will only show you how UI works. All of the features here are very few.
So, that's the trail's biggest problem.
5. TiSpy Ambient Listening Mode
TiSpy is a tool that can only be used on android devices. Most of the spy voice recorder apps we've talked about so far work on both iPhones and Androids. This one, on the other hand, is only for android. We're only talking about the best spy voice recorder apps for android, so that's not a problem. First of all, it has a live stream feature that everyone loves. You can see what the camera or microphone is doing right now. It will let you hear everything around you.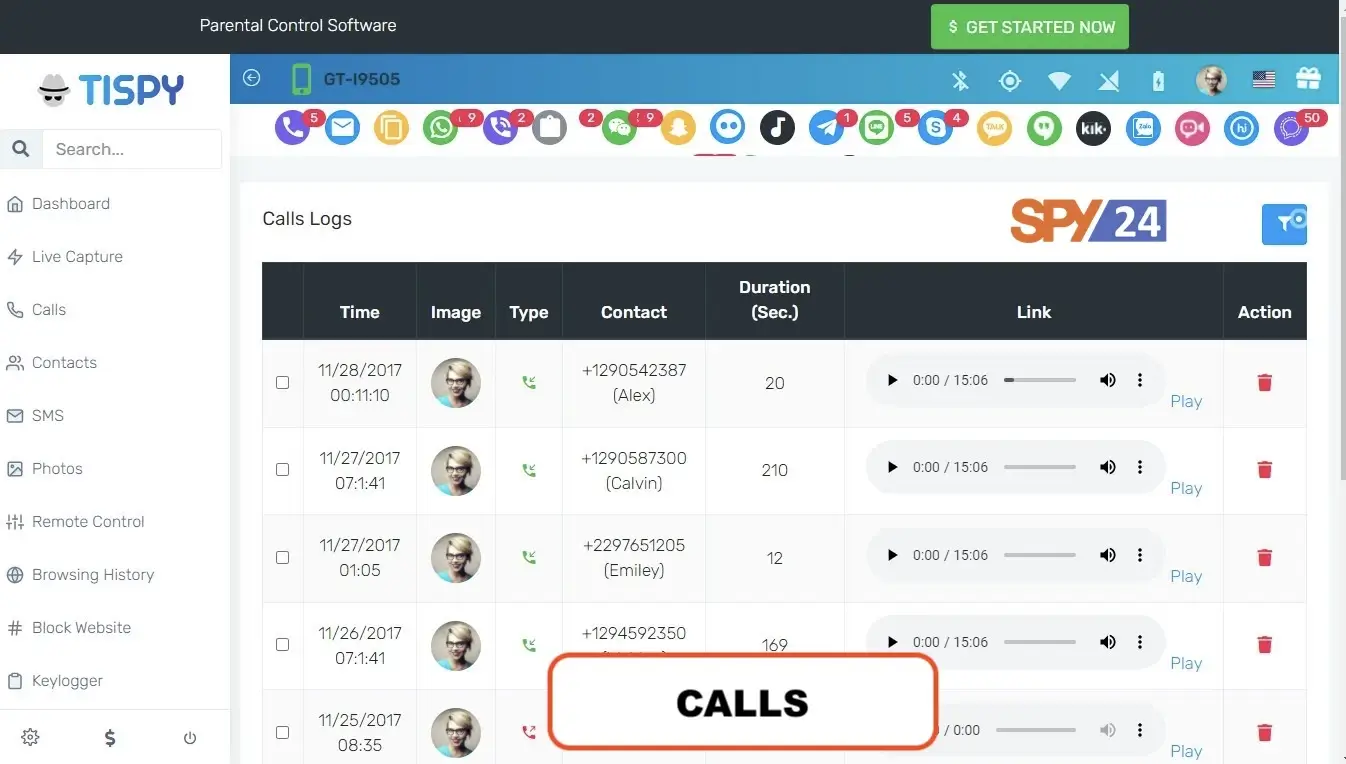 You can also spy on all apps like the ones listed above. It also has a scheduler for photos. So, you can tell the tool when and where to take a screenshot. It will take the screenshot on its own. It's not available on the iPhone, but you can use it on a computer, which is good. So, PC users come out on top in this case.
Pros
Live streaming makes it easy for anyone to watch what someone else is doing.
It has everything else that a spying app should have.
There is a free trial version, but you can only use it for two days.
It can also be seen as a problem because 2 days is not a very long time.
Cons
The trial for two days that we talked about in the last pros.
Some people find the UI hard to understand.
Not available on iPhone.
Introduce the app and its capabilities
How to use the app to listen in on phone surroundings
The benefits of using this app, such as increased safety and security
A step-by-step guide on how to install the app
FAQs about the app, including how to troubleshoot common issues and contact support
A list of other resources, such as customer testimonials, additional articles, and buying options
Call to action: Download the app today to start listening in on your phone surroundings and enjoying increased safety and security!
As a user of the new mobile app for listening in on phone surroundings, I am excited to share my experience with others. This app is easy to use and provides valuable information about the happenings around you.
To install the app, simply visit the App Store or Google Play and search for "Mobile Phone Surroundings Listening." Once you have downloaded and installed the app, open it up and follow the simple instructions to begin listening in on your phone surroundings.
The benefits of using this app are numerous, including increased safety and security. Whether you are out running errands or attending a crowded event, being able to stay abreast of your surroundings can help keep you safe and prepared for any potential threats or dangers.
In addition to listening in on phone surroundings, the app also includes a number of helpful features such as real-time alerts about incoming calls and text messages, an interactive radar display showing nearby cell towers, and more. Plus, with built-in customer support available 24/7 via email or phone, you can rest assured that you will always have access to expert assistance when needed.
So why wait? Download the app today and start enjoying all of the benefits that it has to offer. Your safety and security are just a few clicks away!
FAQ
What are the best voice recorder apps for Android that you can buy?
SPY24 is the best spy voice recorder app for Android. SPY24 gives you everything you need to spy.
Is there a spy app that can record voices?
You can record voice calls with a phone monitoring tool. In these situations, tools like SPY24 can be helpful.
How can I hear the recordings of the calls?
You can find all of the recordings in the SPY24 tool by going to the section called "Call Recordings." Once the tool is set up, it will automatically record the calls.
Is listening to voice recordings safe?
Yes, there are no risks at all with the SPY24 app.
Can I listen to recordings on any Android device without rooting?
Yes, you can spy on any device with SPY24 without having to root it. All versions of Android can use it.
SPY24 Phone Recording Compatible Devices?
SPY24's ambient recording app is Android-compatible. To avoid discrepancies, please check our compatibility page.
SPY24 Ambient Listening Spy App Requirements?
Make sure the target phone or tablet has internet to record surroundings smoothly.
How to Play Recordings?
Download the recordings to your computer to hear the surroundings. Playing downloaded files requires a VLC media player.
SPY24: Ambient Recording Schedule?
The SPY24 Dashboard app for Android lets you send ambient recording commands without signing into your web account.
How to Command Target Device Surround Recording?
Unlike other record surroundings apps, SPY24 sends a discrete command to start surround recording.
What's the longest surround recording command?
Send ambient recording commands for 30-minute recordings. Send another command to record.
Can SPY24 monitor Samsung phones?
Samsung Android 4.4+ devices can be monitored with SPY24. We do not recommend using our software to spy on a Samsung phone without legal consent.
Why Choose SPY24 Ambient Recording App?
Our ambient listening app doesn't require jailbreaking Android. More. We have carefully designed this feature to ensure you get the best experience with the use of our app. For instance, the 30-minute limit on recording allows you to easily download files (it keeps the recorded files size small) but also avoids raising suspicion (too long recording would drain the phone battery too quickly) (too long the recording and it would drain phone battery too quickly). SPY24 is your only ambient recording app.
Conclusion
Follow these steps to use the SPY24 app's Ambient Voice Recorder to record sounds on your phone.
In conclusion, these are the best spy voice recorder apps you can try on an Android phone. All of them are good, and you can choose one based on your needs. We think that you should choose the SPY24 tool because it has the most features of all of them. On the website for SPY24, you can see a live demo of how it works. While you are on the website, you can also find out more about it.