The advanced world we live in today gives everybody admittance to a wide range of substances, and a Spy App That Can Be Installed Remotely will prove to be useful. With versatile cell phones, you can do whatever you like on the Internet and cooperate with a wide range of individuals. Even though this is extraordinary for grown-ups, it's not all that exciting for guardians with youthful, curious children or businesses attempting to make their laborers more gainful. Eventually, all guardians might want to guarantee that their kids aren't doing obscure things on the web. Also, a few bosses would need to watch out for their representatives. Henceforth, the utilization of installed spy software on iPhone and android Remotely is considered by individuals.
Nonetheless, before keeping an eye on anybody, you'd need to have a Spy App That Can Be Installed Remotely on the objective PDA. It could be difficult for you to get actual admittance to the accurate wireless. Things being what they are, you're left posing inquiries like, "Is it conceivable to introduce the following application on the objective cell phone furtively? Is there a can spy app installed on iPhone and android?
In this guide, I'll give clear responses to these inquiries, thus substantially more.
Is It Possible to have a Spy App That Can Be Installed Remotely?
I'll begin by addressing the absolute first inquiry on a few personalities, "Would you be able to introduce spyware on a wireless distantly?"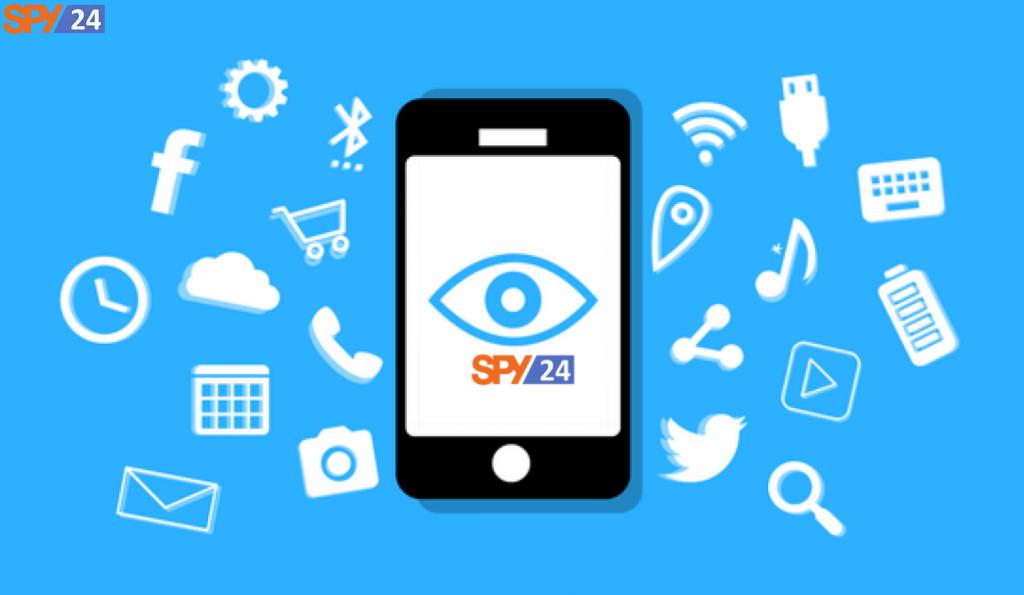 The basic answer is right; you can. Nonetheless, there are cases that a Spy App That Can Be Installed Remotely and situations when it can't. Contingent upon the telephone type, there's a particular case for spyware application distant establishment. I'll reveal to you more about this in the following areas of this guide.
Spy App That Can Be Installed Remotely on Apple devices
As I expressed before, there are a few situations when you can introduce spyware distantly. For example, when the objective gadget is an iPhone. A couple of spy applications permit clients to have a Spy App That Can Be Installed Remotely on the iPhone, example, SPY24. SPY24 is quite possibly the most well-known government-operative item that allows you to introduce and keep an eye on an iPhone distantly. mSpy is likewise another spy installed remotely. Allow me to tell you the best way to introduce the mSpy application on an iPhone distantly.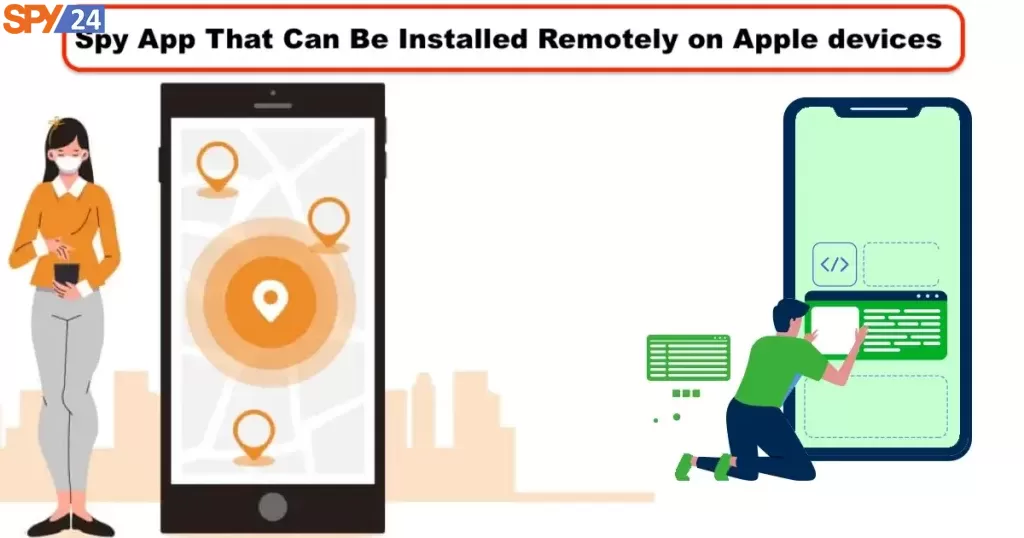 How to introduce mSpy distantly?
With the mSpy application, it's anything but difficult to screen any iPhone without getting actual access and staying undetected. SPY24 establishment is additionally in one way or another like mSpy. Here's the way to introduce the application distantly.
Make an Account
Visit the mSpy site and open a record by giving them your email.
Select a Plan and Pay
When you make a record, you need to purchase a membership plan. mSpy offers two unique programs: Basic and Premium. Pick your favored arrangement with the highlights you need and make the necessary installment. After the installment is made, you'd get further rules and your Control Panel sign-in subtleties in your email.
Guarantee iCloud Backup Is Activated and Get ID with Password Details
The following stage is initiating iCloud reinforcement on the gadget you expect to screen. This is significant as the best way to get access and spy on the objective telephone is by having the right iCloud login subtleties. This a Spy App That Can Be Installed Remotely; however, you need these login subtleties.
Begin Spying
When the over three stages are finished, sign in to your dashboard, put in the iCloud ID and secret phrase of the objective telephone, and your foreign spying venture begins. However, recall that SPY24 is way less expensive, and it accompanies more highlights. However, you decide to settle on one of these applications.
Do We Need Physical Access to the Target iPhone?
You need actual admittance to the objective iPhone when you need to have more covert operative highlights to utilize. The far-off establishment permits you to follow the iPhone viably through iCloud. The fabulous highlights SPY24 offers with its far-off establishment include. If you need to utilize all the application highlights, you need to introduce the iPhone's application. mSpy absolute highlights are just accessible for the jailbroken form of this Remote install spyware on an iPhone.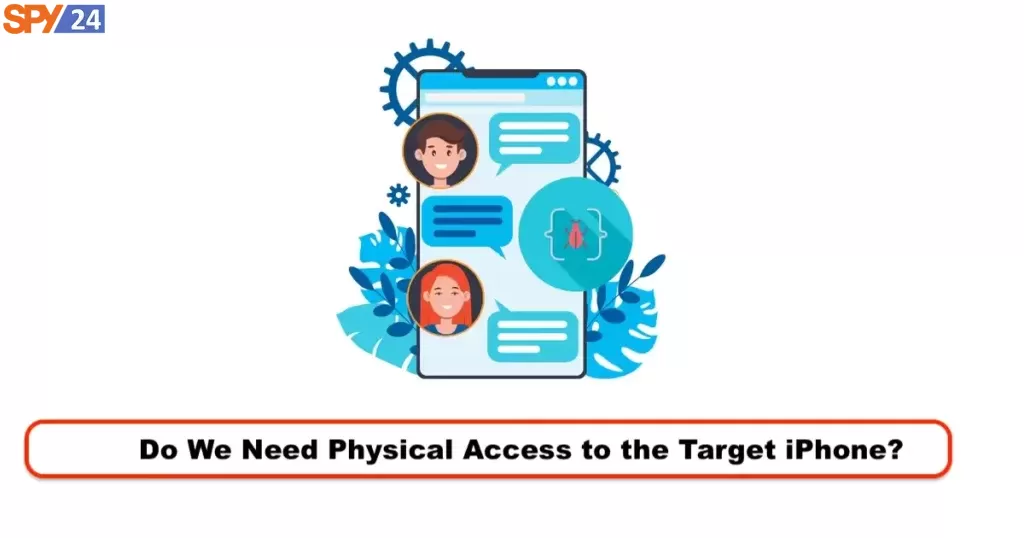 Android Spy App That Can Be Installed Remotely. Does it exist?
Regarding Android phone spy programming, a Spy App That Can Be Installed Remotely is nearly stopped to exist. There are no ifs and buts. Androids run on an alternate working framework to iPhones, so similar guidelines don't have any significant bearing on both telephone types. Whether you use mSpy or SPY24, you can't distantly introduce it on any Android gadget. It would be best if you had actual admittance to introduce spyware on your objective Android telephone. Nonetheless, after establishment, these applications permit checking your objective phone distantly with no existing access required any longer.
How to Spy on an Android Remotely?
The initial step expected to keep an eye on an Android telephone with these applications is introducing the telephone application.
How to Use SPY24 Remote Installation Support?
Although the Android spy application's distant establishment is unthinkable, SPY24 has built up an approach to make the establishment cycle easier considerably. With the SPY24 Remote Installation Support, you can get remote assistance in taking care of the methodology. The far-off help is intended to help individuals who'd preferably not fret over the application establishment's details. It also proves useful when you're apprehensive or need to be exceptionally mindful not to wreck introducing your objective telephone application.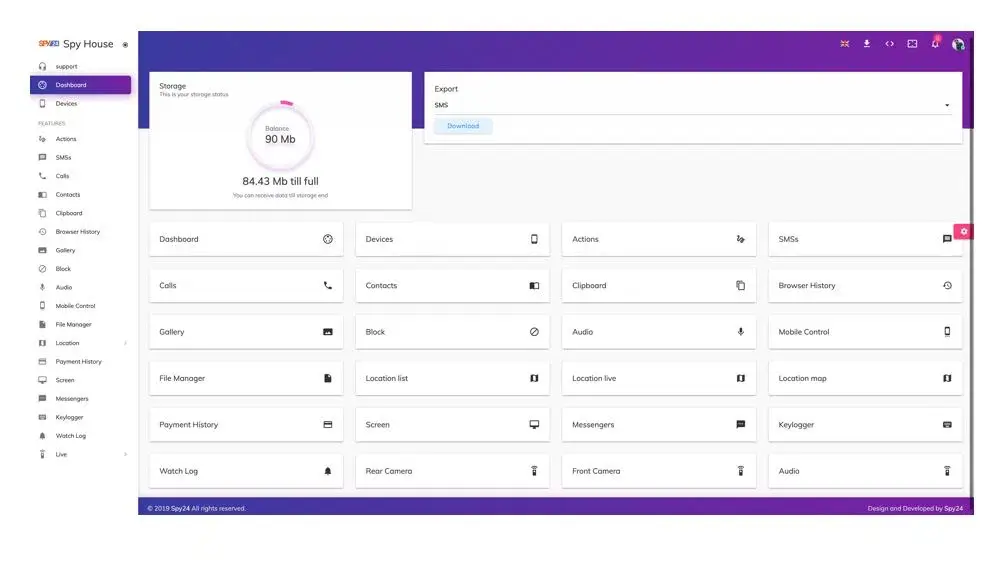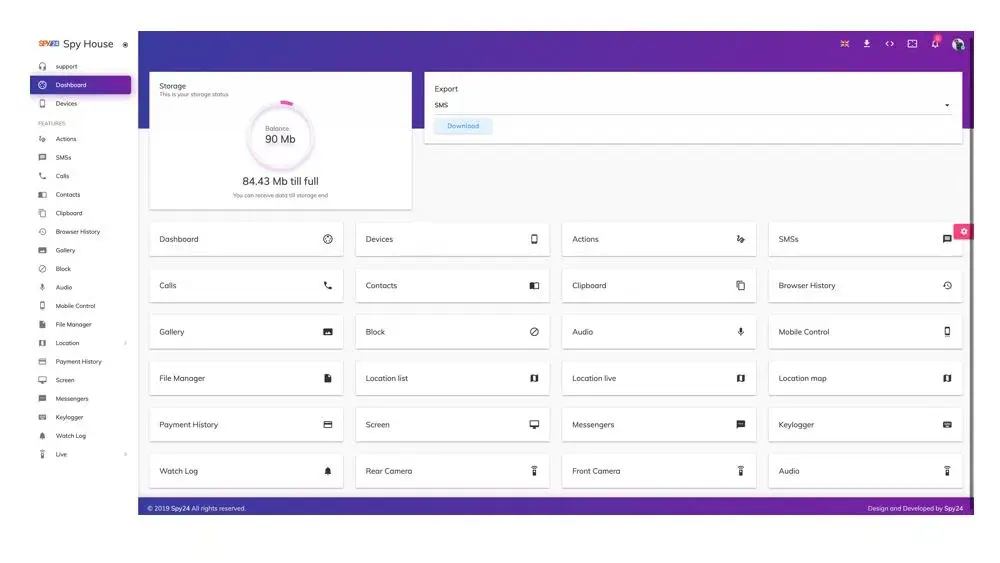 With SPY24 Remote Installation Support, their help colleagues can assume control over the whole starting establishment measures distantly. Assistance's kind assistance will help you set up the application distantly with highlights, enact USB-investigating, and set up a keylogging highlight. They can likewise help you set up an area following, SMS application obstructing, thus considerably more distantly. If you need a full establishment done on the Android telephone, we can distantly do it for you. SPY24 is outstanding amongst other Spy Apps You Can Install Remotely on iPhone.
You should ensure you have actual admittance to the telephone and a functioning Internet association. For Android, a spy app installed remotely doesn't exist, and on the off chance that it does, it won't work.
SPY24 Install application free The Most Powerful Hidden Spying App to Monitor Android, IOS Cell Phone & Tablet Device Remotely. Best Android Parental Control App for Kids & Teens Online Safety.
Now take the liberty to monitor Android, and IOS devices with exclusive features better than ever before Monitor all Voice & Text Messages Communication records, Listen to & Watch Surroundings in Real-time Unleash Digital Parenting with Android, IOS Spy App Spy (Surround Listing & Front/Back Camera Bugging) IM's VoIP call recording on Android OS 13 & above With 250+ Surveillance Tools at your fingertips using Android Tracking & Parental Monitoring Software.
---
How to Acquire Physical access?
With far-off establishments, PDA spy applications are a lot simpler to utilize. Be that as it may, when you need to introduce the covert agent application, the issue is how to get actual admittance to the objective telephone. I realize it's hard getting hold of someone else's telephone without addressing a couple of inquiries, so I suggest getting innovative. In case you intend to introduce government-operative applications on your children's telephones, take a stab at doing as such before giving the youngsters the telephones from the start.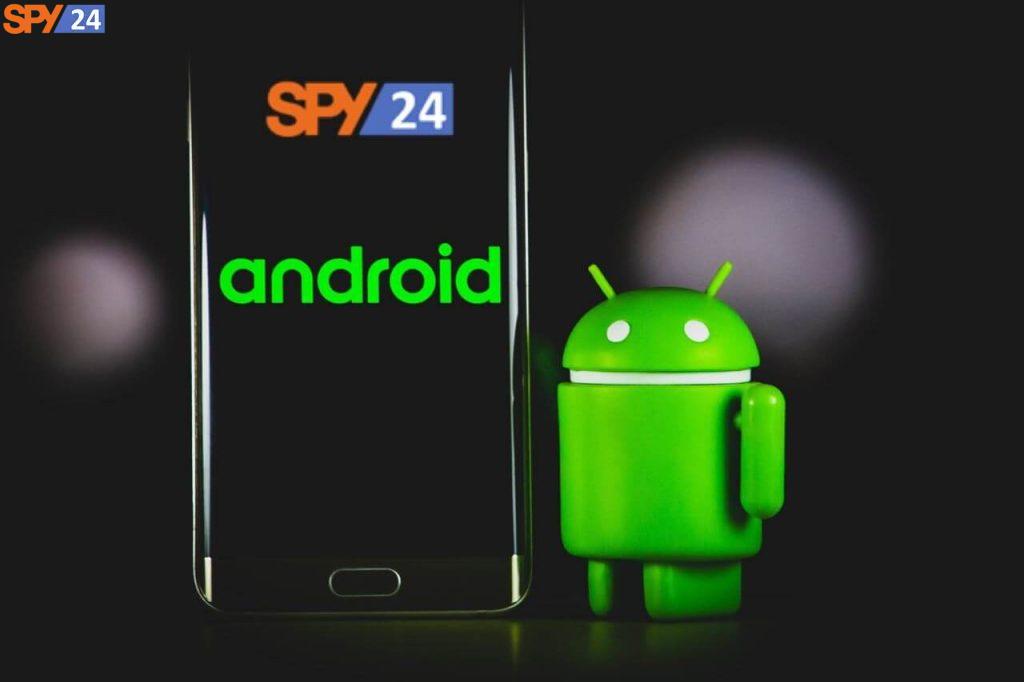 Furthermore, if your kids previously had telephones before you chose to screen them, you can obtain entrance under the appearance of getting the phone for a couple of moments. All things considered, introducing mSpy on phones requires a couple of moments to finish. The equivalent goes for representatives. You can apply it to their telephones before giving it over to them. Guarantee you read the lawful limitations before utilizing the mSpy application to screen anyone's telephone. With regards to life partners, you can take their telephone when they rest or in the shower.
Far-off Installation Scam
While composing the guide, I ran a quick Google search on the best way to keep an eye on a mobile phone distantly. I'm sure you have done likewise as well, and like me, you found a few locales with cases to the capacities that permit you to introduce spy applications distantly. A significant number of these locales realize how much individuals need to screen their wards' versatile exercises without getting taken note of. So they make grand professions to pull in you and cause you to download their applications.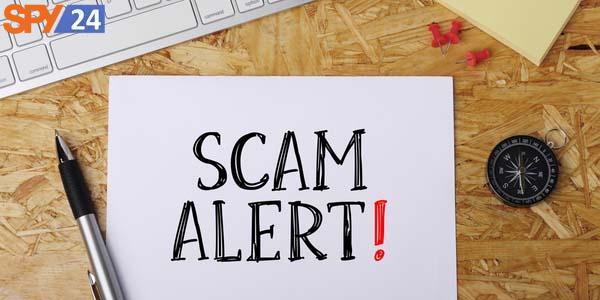 Nonetheless, the majority of these sites make counterfeit cases and will wind up defrauding you. Guarantee you don't succumb to their shenanigans and fall for their tricks. Here are some top distant establishment tricks you ought to be vigilant about.
Distant Installation through Hacking
Perhaps the most mainstream claims sites make is introducing a government agent application through hacking distantly. You'll locate a few self-acclaimed programmers with guarantees of getting you all the data from your objective telephone. Most additionally include paying an amount of cash as an advance installment. Maintain a strategic distance from these individuals as most are simply tricksters hoping to scam you of your money. Regardless of whether you run over a genuine programmer, giving a more unusual admittance to someone else's private data can be abused.
Far-off establishment through Bluetooth
For those that don't have a lot of information about Bluetooth innovation, here are a couple of reasons why far-off establishments through Bluetooth are a trick.
Right off the bat, for it to work, both your telephone and the objective gadget should have their remote Bluetooth network turned on. At that point, for a fruitful association between the two devices, a blending demand should be acknowledged on the two telephones as well. Were they previously sounding unpleasant, correct? OK, let me proceed.
Furthermore, utilizing a Bluetooth association implies you and your objective gadget should be in a similar room simultaneously for the following to work. Consider this, Bluetooth associations work over a predefined distance, ordinarily inside a little scope of 6 – 9 meters.