Are you a stressed parent worried about your child's safety and security? Or maybe you want to make sure about your partner's honesty? Do you want to be able to track their phone calls to get your answers and relax? Whatever the case, there are a lot of reasons why spying on mobile phones can be needed.
But how do you do this? The easiest way is to use an online call tracker app.
This article will help you in this matter.
Secretly listen in on their phone calls
Whether you're doing it for your family's security or work-related reasons, there are various ways to listen in on other smartphones.
The best way is to use a spy app to track phone calls that you install on a target mobile phone. Moreover, with such apps, you also get other features other than listening to cell phone conversations.
Call Tracker Spy for Android & iOS SPY24: Track Calls Recording Logs
SPY24 tracking is the next generation of smartphone surveillance programs. This online call tracker app records incoming and active phone calls, WhatsApp calls SMS and surroundings. It tracks GPS locations, browser activity, and messages from social media like WhatsApp, Facebook, Viber, Skype, and Line.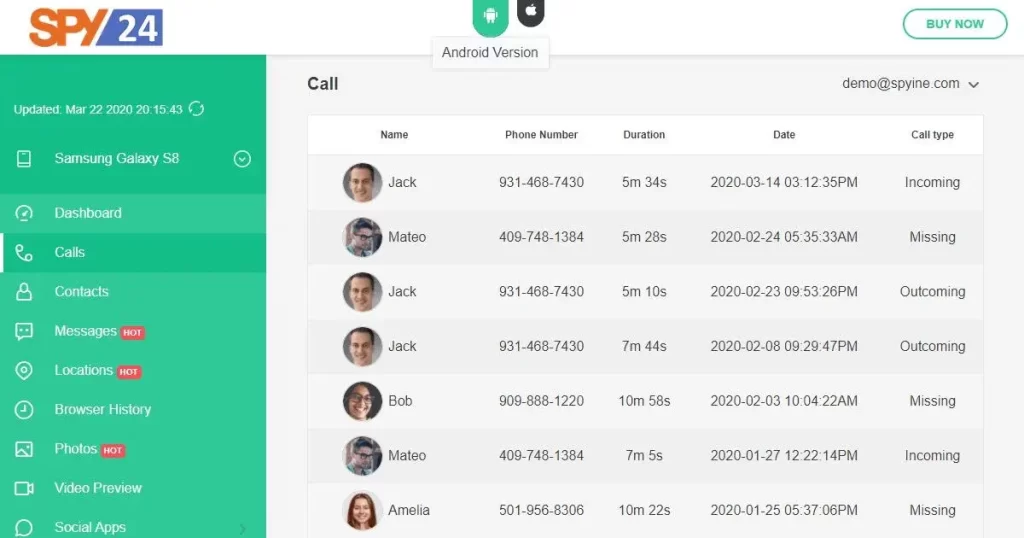 SPY24 is fast and simple to install in straightforward steps:
Download the app.
Create your account by entering your mail address and enrolling your account.
Select your device type; Android or iOS.
Choose your plan from the alternatives accessible.
Enter your payment details and affirm payment.
Once you've completed your buy, full installation instructions are sent to your enrolled email address.
Complete the installation procedure, and you're all set!
Spy on Android Phones & Tablets with the Android Spy App
Android Spy is a parental control app for Android phones and tablets. It's specifically designed for parents who need to control their children and protect them from potential dangers. The Android Spy app lets users record a variety of activities, such as phone calls, SMS and MMS messages, keystrokes, websites, location tracker free, and many more. The records are available in an individual online account and can be accessed from any area and with any device. To get to know Android Spy way better, they offer complete utilization for 3 days free of charge. Just sign up and try out.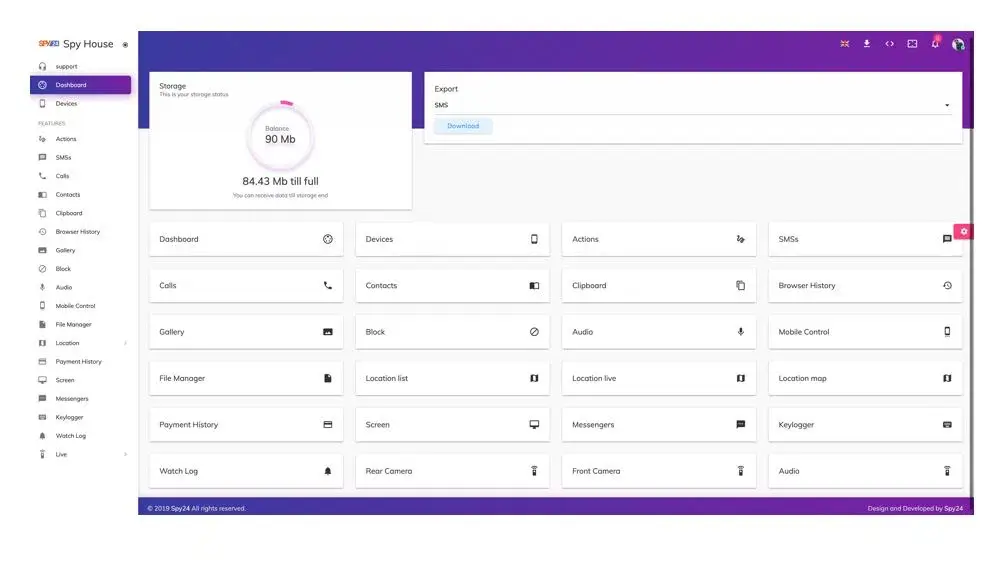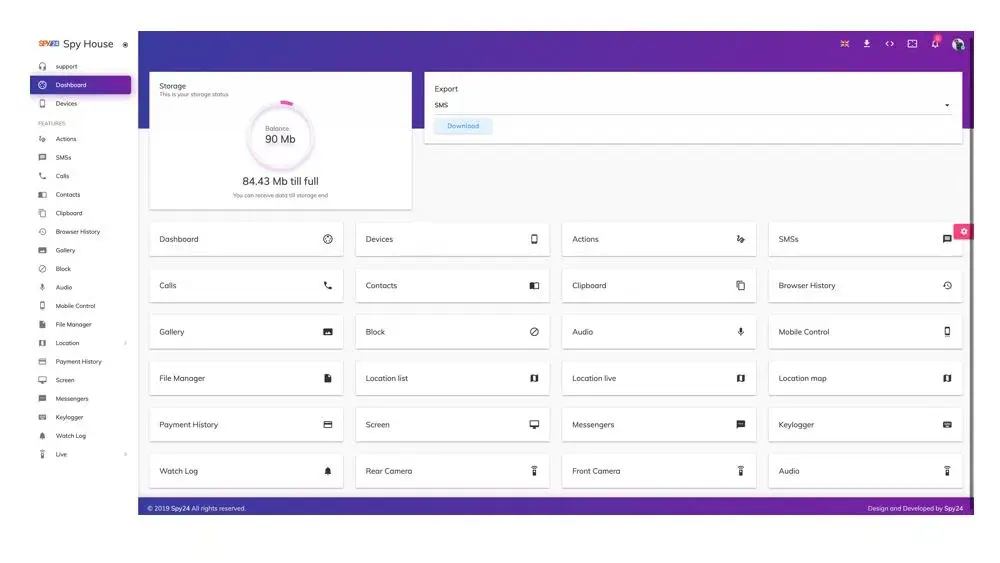 Why do you think this feature will be valuable to you?
But how can these services help you?
It's typical these days for numerous parents to buy smartphones for their children. Android phones are the best choice for a reasonable cost and effective capacities. In any case, children may experience a few issues when they are utilizing smartphones. For instance, your children may spend too much time talking with others on the phone. Whom are they talking about? What if children are making companions with sexual predators or criminals who are attempting to lure children into a meeting in reality? What if your children are disturbed by abusive and threatening phone calls?
Top free Online call tracker
If you search on the web for an online call tracker, you will face lots of results. But not all of them are helpful and safe to use.
Here we have listed the top 3 online call trackers:
1. SPY24
Another non-intrusive and strong hidden call recorder is SPY24 which helps you in observing the children's and employees' activities. It permits you to control a phone remotely and get caution 24/7. You may be able to see chats on the messaging apps like Skype, WhatsApp, Viber, etc. Also, this tool permits seeing multimedia records, phone calls, locations, records, websites, and more.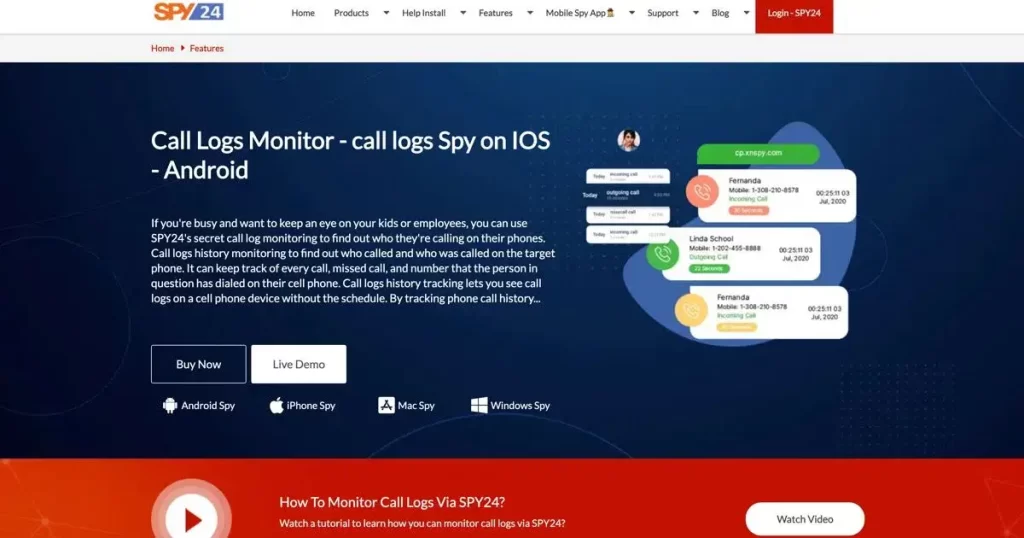 Pros:
Sends alarm for the calendar occasions
Allow you to limit the target phone usage
Support blocking the apps you think as damaging
Cons:
A bit costly compared to other tools
Offer a complex installation procedure
SPY24 Install application free The Most Powerful Hidden Spying App to Monitor Android, IOS Cell Phone & Tablet Device Remotely. Best Android Parental Control App for Kids & Teens Online Safety.
Now take the liberty to monitor Android, and IOS devices with exclusive features better than ever before Monitor all Voice & Text Messages Communication records, Listen to & Watch Surroundings in Real-time Unleash Digital Parenting with Android, IOS Spy App Spy (Surround Listing & Front/Back Camera Bugging) IM's VoIP call recording on Android OS 13 & above With 250+ Surveillance Tools at your fingertips using Android Tracking & Parental Monitoring Software.
---
2. eyeZy
When it comes to the finest recorder for parents, eyeZy must be your way to go. It does not only assist you in observing the area but also the gallery of the specified phone. You'll be able to see all their activities without being detected, including social media chats and messages. Also, it gives you the total device encryption of yourself and the target phone, hence keeping everybody secure and safe.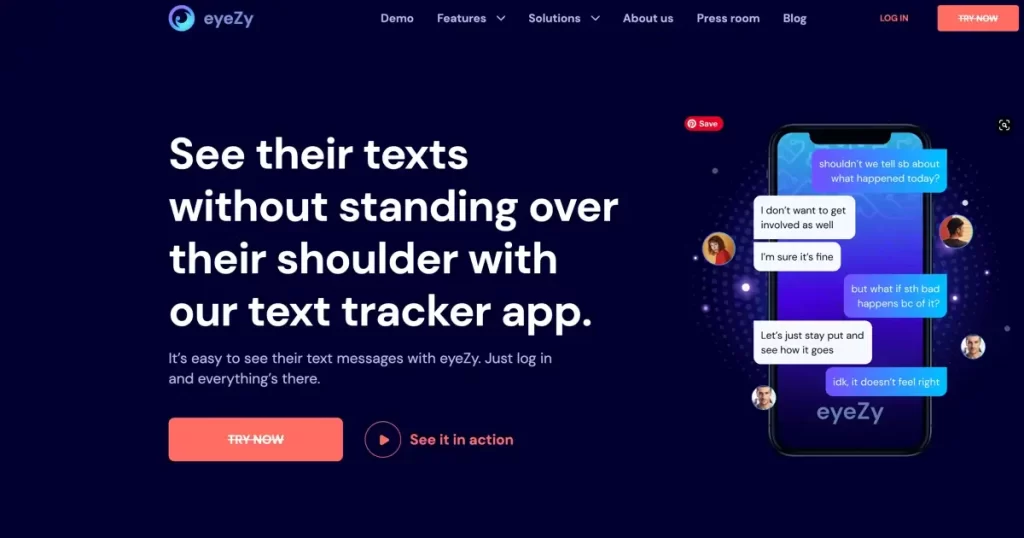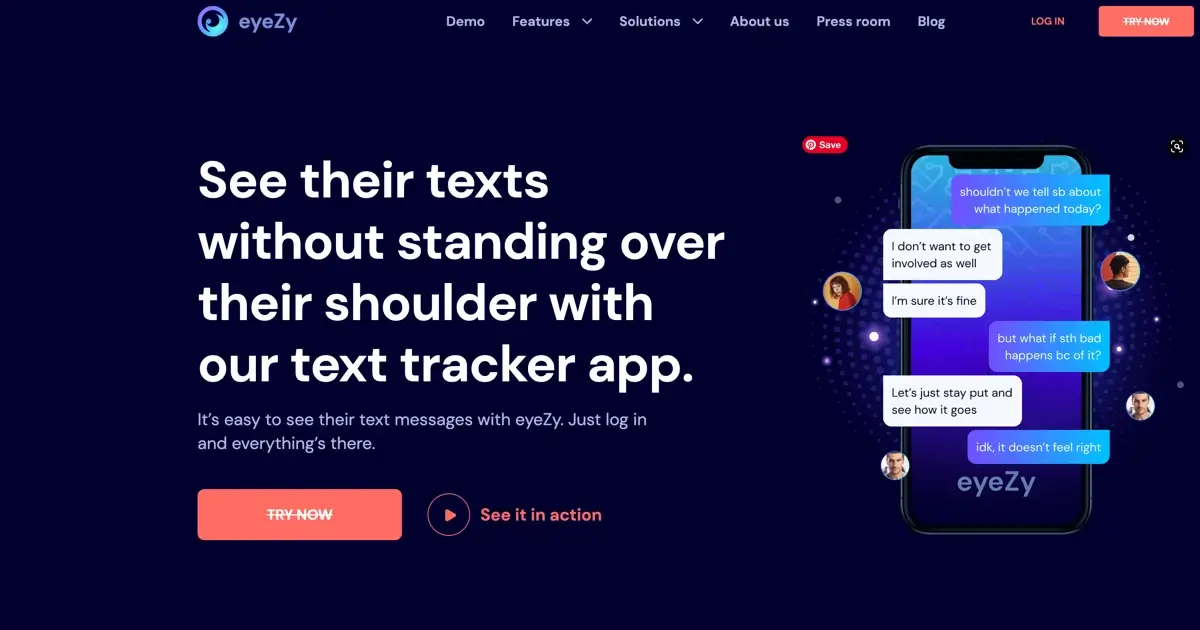 Pros:
24/7 User support availability
Offer sensible pricing
Support the AI-based notice setting
Cons:
Require membership before installation
3. SpyBubble
SpyBubble is an incredible cloud-based spying app that works flawlessly for Android users. What makes it special is its capability to take screenshots of each moment and share them with you, thus keeping you alarmed. This tool offers everything from reading messages, and emails to activating the camera and taking screenshots remotely. Most vitally, you'll be able to get the user's passwords on the screen.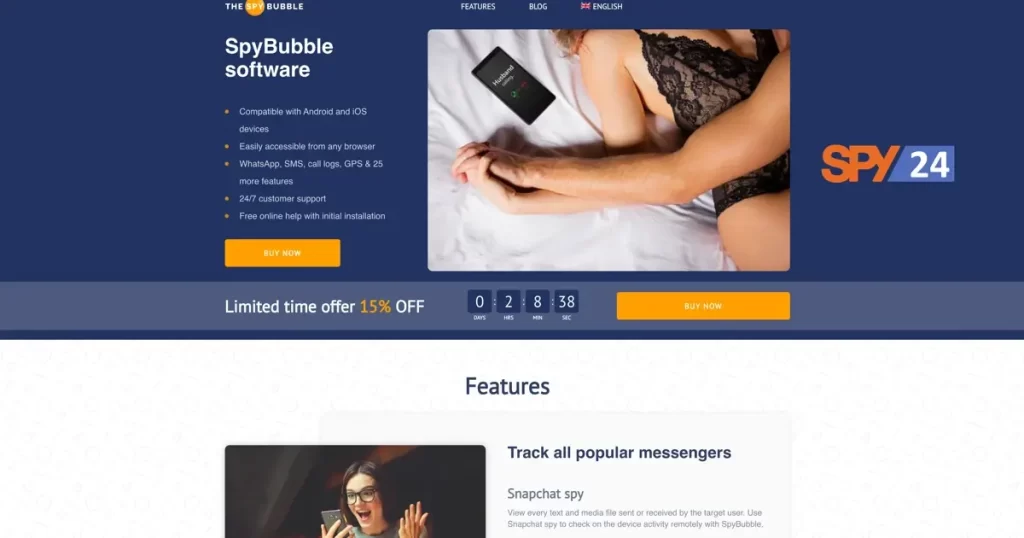 Pros:
Provide a quick, straightforward, and easy-to-use interface
Track all the visited and bookmarked websites
Offer the free trial without using a credit card
Cons:
Sometimes, it gets to be dysfunctional
It does not work on Windows
4. AirDroid Phone Monitoring App
AirDroid Parental Control is a phone-checking app to keep your kids secure within the physical world and online. It can moreover offer assistance to construct healthy computerized habits. It has at least three days of a free trial when you can use all of the incredible functions.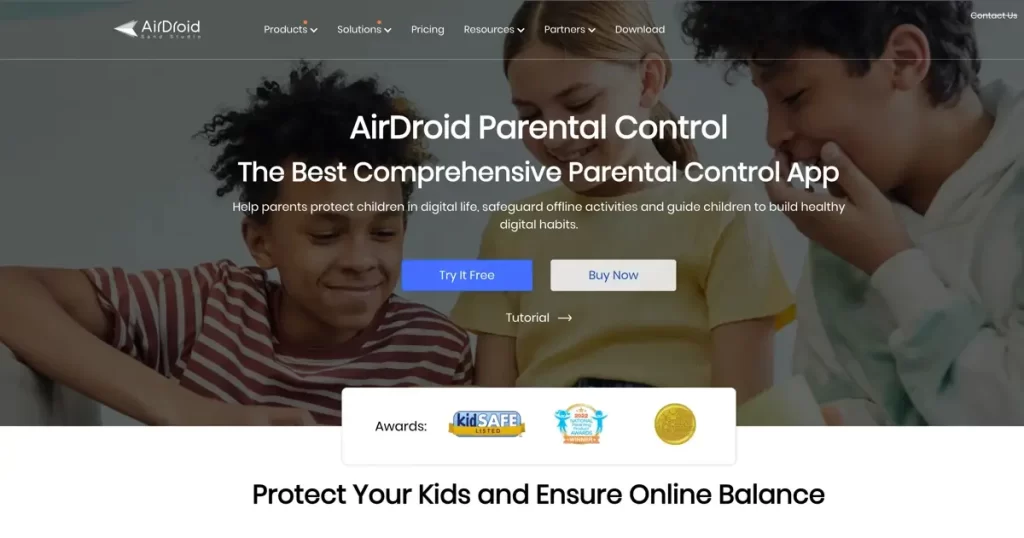 5. mSpy Mobile Observing App
Monitor what they're doing on their smartphone and online with mSpy without raising any dust. It only takes a few minutes to set up. Download the online call tracker app today and set up everything, and you don't have to root on any device.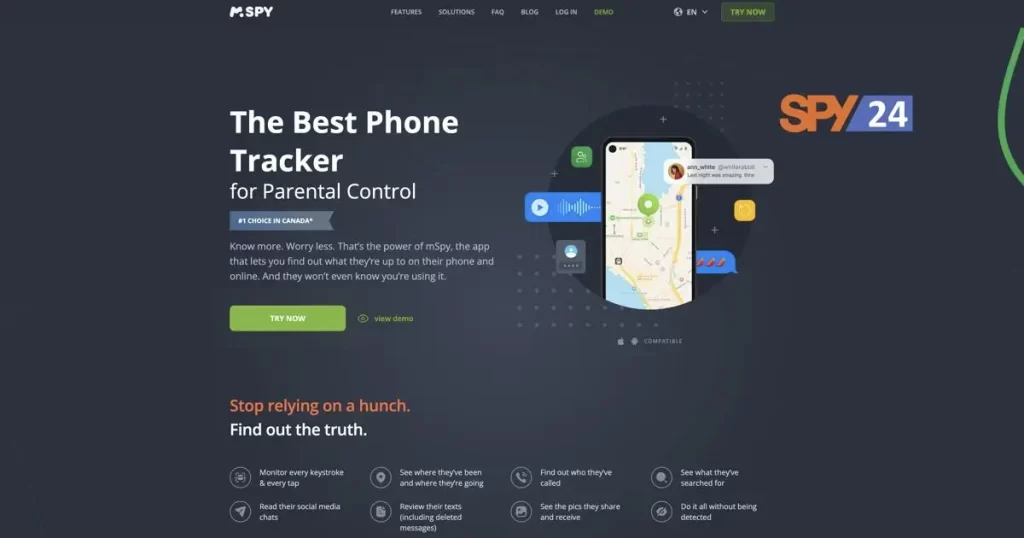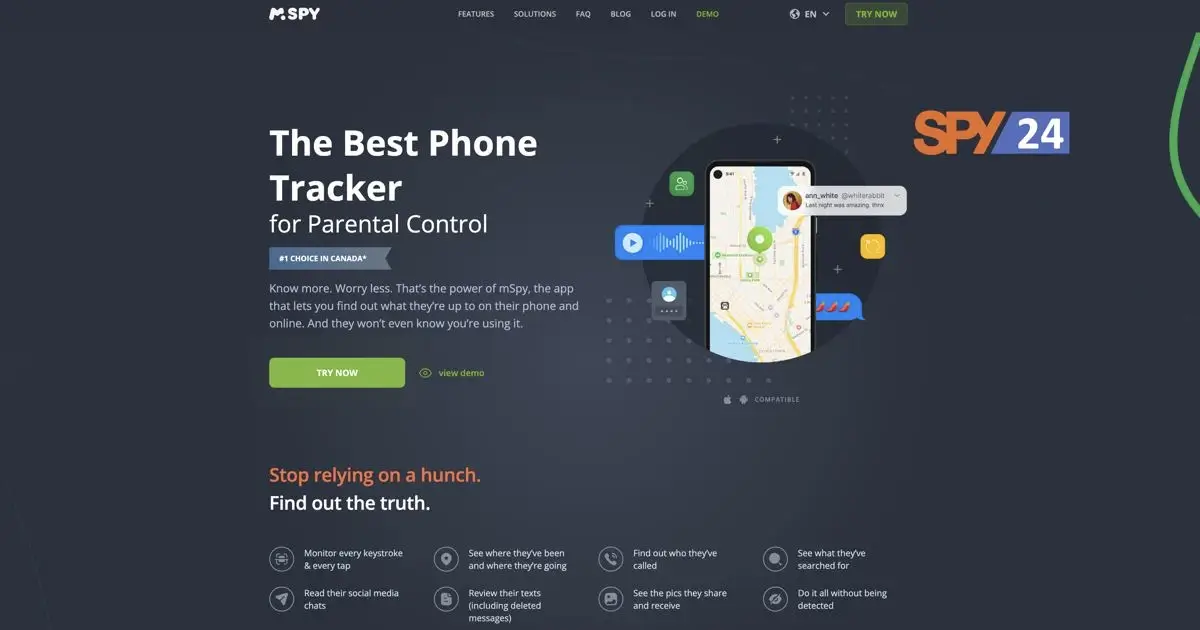 4. PcTattletale Cell Phone Checking App
Best phone tracker to screen teenagers' phones. Mobile spy app PcTattletale allows you to record video effortlessly. This app may see messages, chats, emails, sites, and more. An option for real-time tracking is available.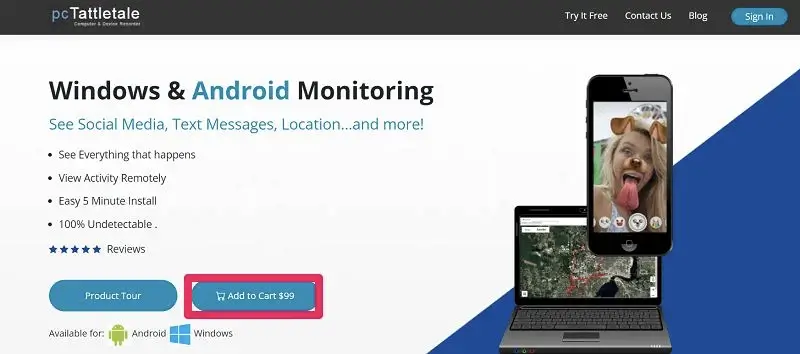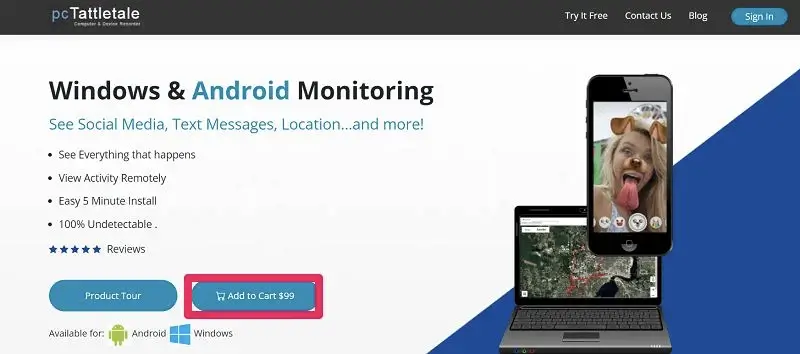 Call Tracker: Listen in on phone calls and spy on them online
Is it conceivable to track phone calls and messages for free? Well, yes, it is, in truth, essentially possible. In any case, the big question is, do you know how to track messages and calls from another phone?
Tracking may be a common thing these days. You'll be able to track your location; you'll be able to track your order, you'll track your fitness advance, etc. Just name it – you'll be able to track anything. And so, following calls and messages from another phone is getting to be a common practice as well.
Why look at a person's call history?
Anytime an approaching or active phone call is made, the call history records the data related to the call. From the call history, you'll be able to analyze the details of the calls. A few of the reasons why you'd need to check someone's call history include:
To discover if your partner is faithful.
To secure your children or the elderly against being cheated or scammed.
To confirm the loyalty of your employees.
How to track phone calls online
There are great applications accessible on the market which permit users to track calls. SPY24 is one of the intelligent, active, and approaching online call tracker apps. With the assistance of this phone tracker, you're able to remotely screen the total call history of a mobile phone number on the target phone, counting the created time of all approaching and active calls, call length, approaching, active, missed, or rejected calls, contact names, phone numbers. Separated from following approaching and active calls, this device also permits you to keep an eye on all the exercises counting call history, area, E-mails, Documents, Calendar, Photo, Video, and Social Apps like WhatsApp, Skype, Facebook, Instagram, Snapchat, Kik, Tinder, Line and more on the phone. Additionally, it works in stealth mode so that you can spy on someone's call history without them knowing. Besides, it works well on Android & iOS devices.
Call Action is the leading call-tracking app since its features and ease of use.
If you're searching for a sales automation computer program that also offers call following, CallAction is a great choice.
When scaling a sales team, it's basic to have a phone system to productively oversee lead generation and customers.
With a usefulness that automates time-consuming tasks such as lead capture and mail follow-ups, CallAction can offer assistance to your trade growth.
Integrate with your favorite CRM to get the most out of your leads or find secondary lead openings with progressing following features.
If you're seeking long-term support, at that point you ought to consider Call Action.
benefits of call tracking for businesses
In today's advanced commerce world, it is basic to arrange, implement, and track computerized campaigns that offer assistance to your company's development. For example, assume you're running an extraordinary advertisement campaign utilizing PPC promotions. In that case, you'll track the advance and result of the campaign utilizing instruments such as Google Analytics and Google Ads. These instruments give insights into campaigns and empower you to change your technique as needed.
What is the Online Call Tracker App Free for Android & iOS?
SPY24.pro is a software device that enables you to track Android & iOS gadgets. SPY24 will ensure you because it is a reliable phone monitoring app that you can use to track a device you need. Parents utilize it to track their kid's online activities and their location.
You can utilize the extraordinary features of this app for free.
What kind of information can I get from the Online Call Tracker App for Free?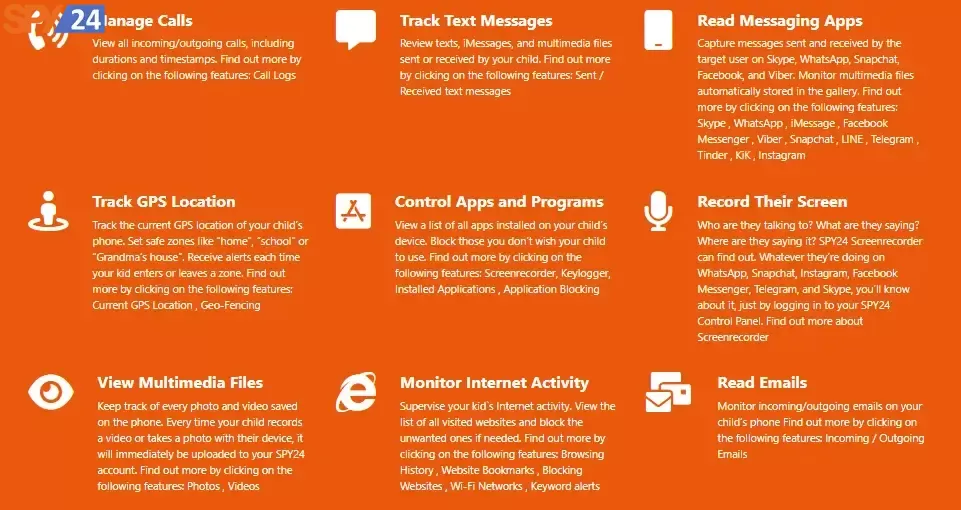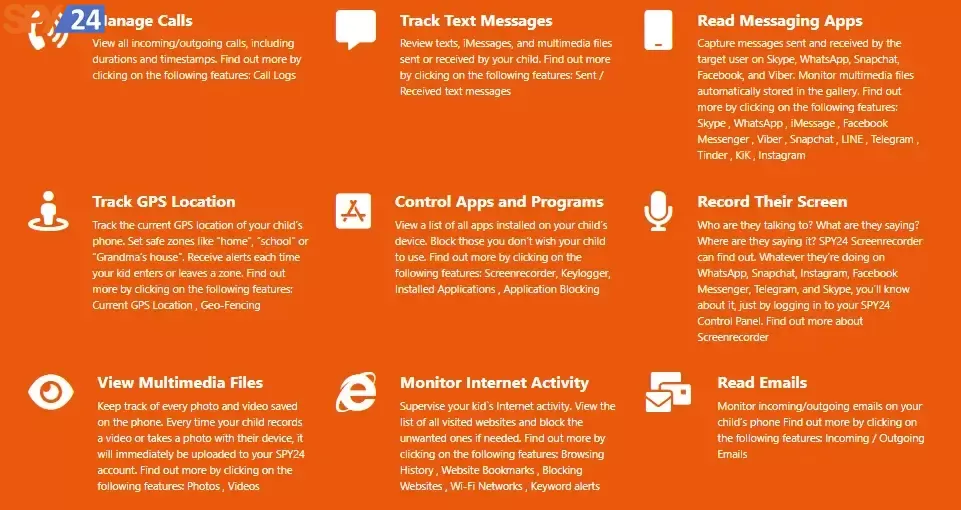 You can obtain many details by using call tracker apps. Some of these features include:
Call records
Contact management
Call broadcast
Call duration
Name of the caller within the phone contact list
Call details and geo-routing
Is the Online Call Tracker App Free safe and secure?
Certain tracking applications permit the mystery acquisition of a person's cell phone location data and covert observation of discussions such as writings, emails, and phone calls in some situations. Such observation can debilitate a person's safety and privacy and can moreover be utilized to facilitate stalking. As a result, it is ideal to utilize this technology cautiously.
Is the Online Call Tracker App Free and compatible with my phone?
Online call tracker apps are generally compatible with all devices. But some of them are special to Android & iOS gadgets. So, before making a purchase, make sure about your phone type and the app's compatibility.
Is the Online Call Tracker App Free and available outside of the U.S.?
Online call tracker apps are worldwide systems that are competent in pulling location information out of global cellular systems, no matter where you are.
Conclusion
No question that privacy is significant for everybody; in any case, a few scenarios require you to take fundamental steps like hidden call recording. For example, parents need to monitor their kid's activities. So, it is useful to secure their children from cyberbullying. You'll even need to screen your employees for proper working.
 Whatever the case, a hidden call recorder helps you in recording the approaching and active phone calls without letting the individual know anything about it. Afterward, you'll be able to listen to them either online or offline.
So, a proficient working hidden call recorder is the requirement of the hour but finding one may be a bit tricky.
FAQs
Can You Listen to Someone's Phone Calls?
You can listen to someone's phone calls when they make a call. The best way to do it is to use a spy app like SPY24 or mSpy to help you listen to the phone during calls. Some can even help you with call recording if you want to.
Is There A Device to Listen to Cell Phone Calls?
There are devices that you can use to listen to cell phone calls. However, they can be expensive and impractical for daily use. The best way to do it is by using a spy app like uMobix or SPY24. Plus, they also have other features, such as call recording.
Is there a way to track someone's phone activity?
Answer: It is entirely possible to track someone's location via their cell phone number in the same way which most phone network providers do around the world. Today, there are apps like SPY24 that leverage cell triangulation technology to track a cell phone by its number in real-time.
How do I track my wife's phone without her knowing?
The only way you can track your wife's cell phone without her knowing is through spy apps. Spy apps are software designed with functionalities that enable them to monitor mobile devices.
Is there an app to track a phone without them knowing?
SPY24 is one of the most widely used solutions to track Android devices, Windows PC, and Mac systems. Using SPY24 as an app to track phones without them knowing is pretty easy.