As communication has changed over the last decades, the relationship has got more complicated than it was. many believe that Marriage means a lifelong commitment between two, they think that couples should not hide anything. Many couples promise to stay loyal to each other but as time passes they sometimes cheat on each other. The modern world will let us know if someone is cheating on us, the options people did not have in the past. Online cheating can lead to insecurity, anger, Breakup, and divorce. There are some signs of cheating online to watch for, including Spending a lot of time on the phone or the computer, Changing passwords on shared accounts, Clearing search history, Refusing to let the other person see their phone or computer screen, Moving computers or other devices to secluded locations in the house.
Poor communication, lack of trust, certain fantasies, and escaping from the reality are some of the probable reasons for online chatting. There are steps we can take to avoid Cheating Online. First, you need to talk to your partner about not keeping secrets from each other and setting boundaries for social media, websites, and phone usage .your online relationship should limit to your family and friends. If you have engaged in online cheating or you have been cheated, accept it and try to consider the underlying issues that caused it. Although trust has an important role in communication consider mental health concerns including anxiety, depression, and poor self-esteem. Try to address the problems by setting boundaries around online activities.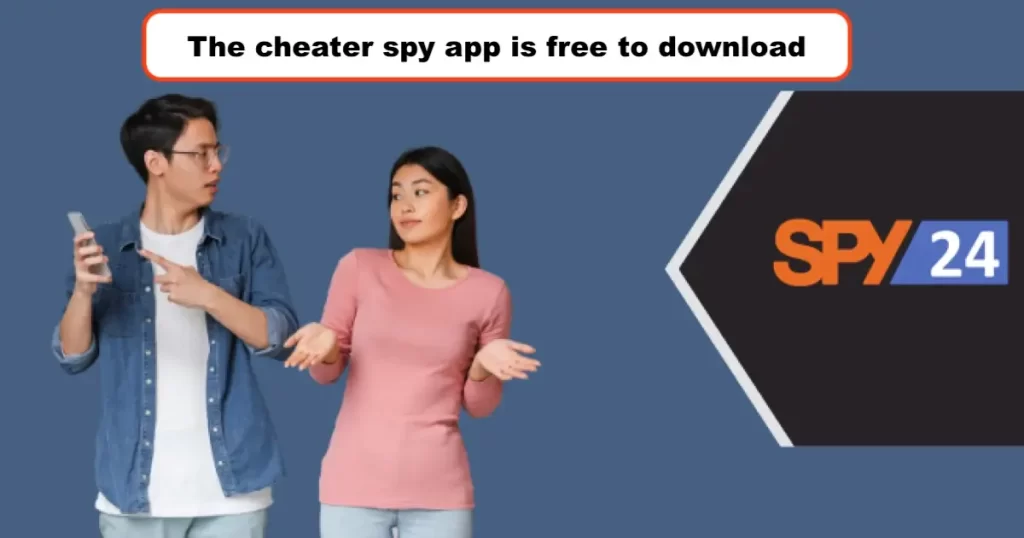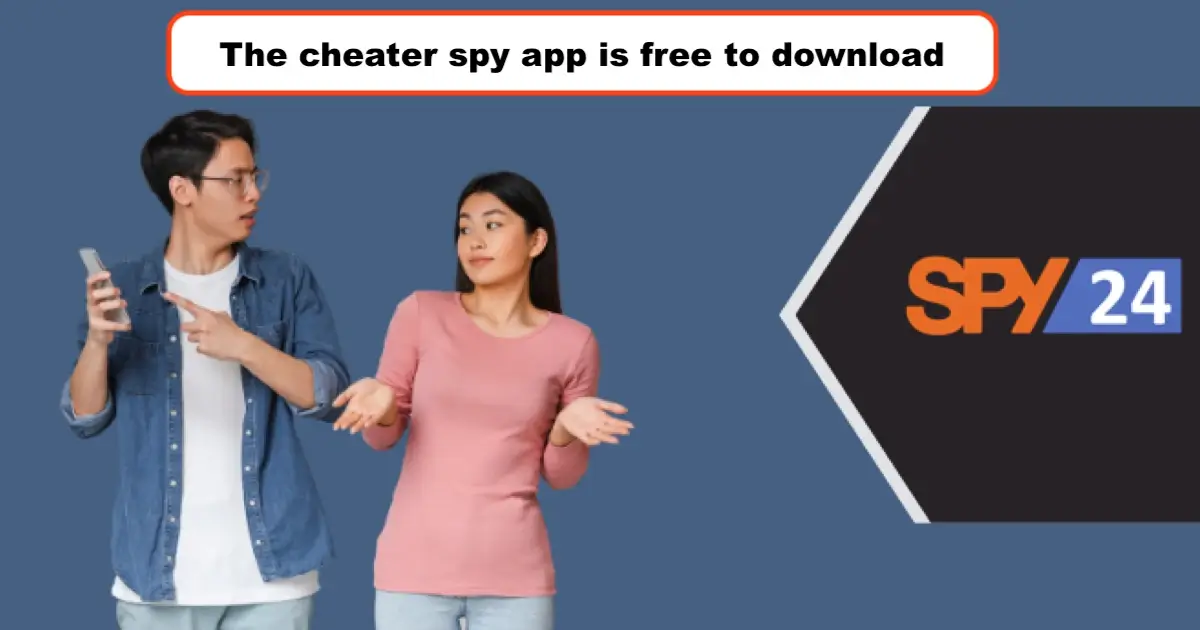 The Cheaters spy apps help track others' activities and set online boundaries, As there are several Cheaters spy apps in the market, choosing the best is difficult. In this article, we will read about SPY24.
Introduce the cheater spy app and its features
Cheater spy apps also known as stalking apps or clone apps are applications that can be installed on mobile phones or other devices to monitor people's online activities. These apps are designed to help parents check their kids and businesses check their employees. also, the Apps can be used by couples to track their partner secretly. Spying apps are designed to collect all data on your phone so please read the privacy policy before using them.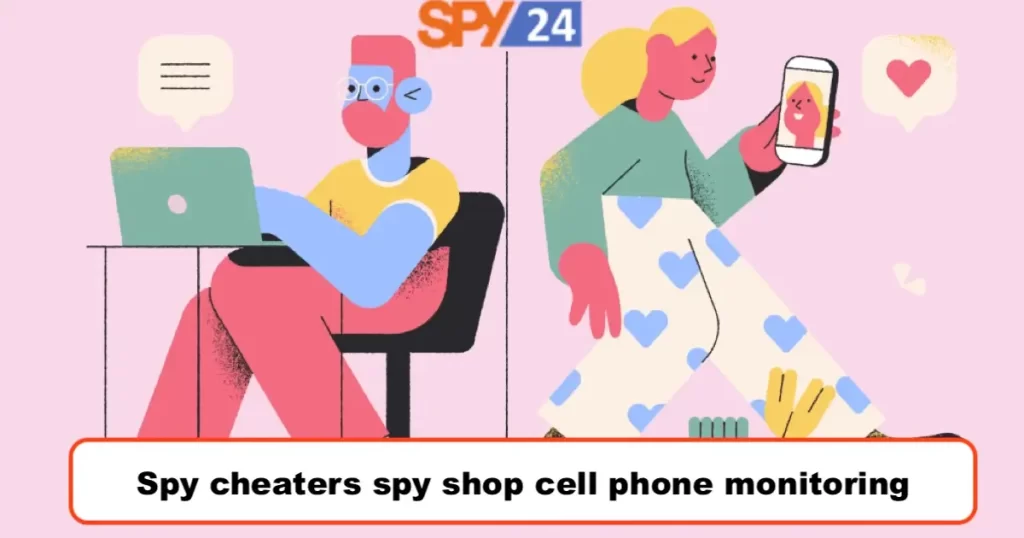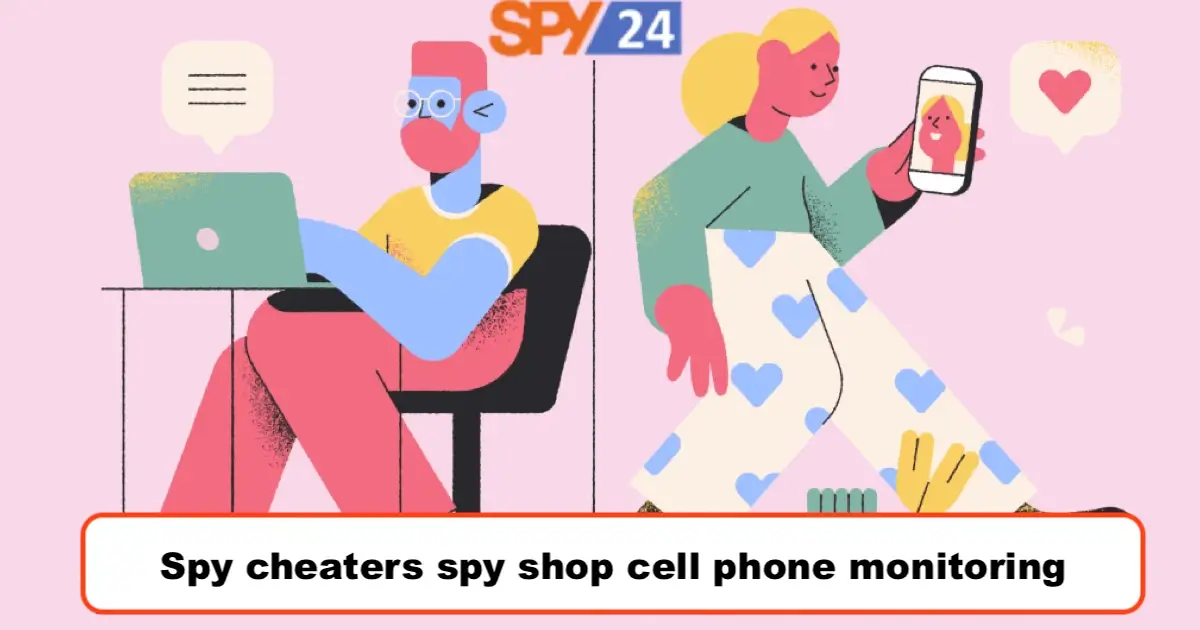 Spying app companies offer excellent features as below
You could see all pages your partner is browsing so limit those websites that contain inappropriate and violent content such as porn and gambling.
You can monitor all incoming and outcoming messages, photos, and videoes so you will be informed in case of cyberbullying or an affair.
As there are many addictive apps, you can block them remotely.
You can browse all folders and download them so that in case of cyberbullying you will have evidence for supporting them.
You could see all locations where your partner has been. so if she is late, you know where they are and track them to see if she is safe or needs help.
You can control programs, which will help you to Install applications that improve the quality of your life, besides blocking applications that are distracting and addictive for example if your wife is addicted to a specific platform you can block it or put a limit on it.
The Pros and Cons of using the cheater spy app
Just like anything in the world, the cheater spy app has advantages and disadvantages that for many the advantages overweigh the concerns against them.
In many areas using the app is beneficial, First and foremost in emergencies, when you are not with someone you care about you can watch their back remotely because the service provides you with the detailed location, besides you can be alarmed if they are in a specific location, so you can check their safety. Online predators are always targeting immature people on social media like Facebook, and Instagram, so you can protect them against cyberstalking and cyberbullying. Second, in the workplace, today's workplace has changed, and many businesses are using spying apps to boost their efficiency, they can monitor all online activities and transactions and even the employee's location.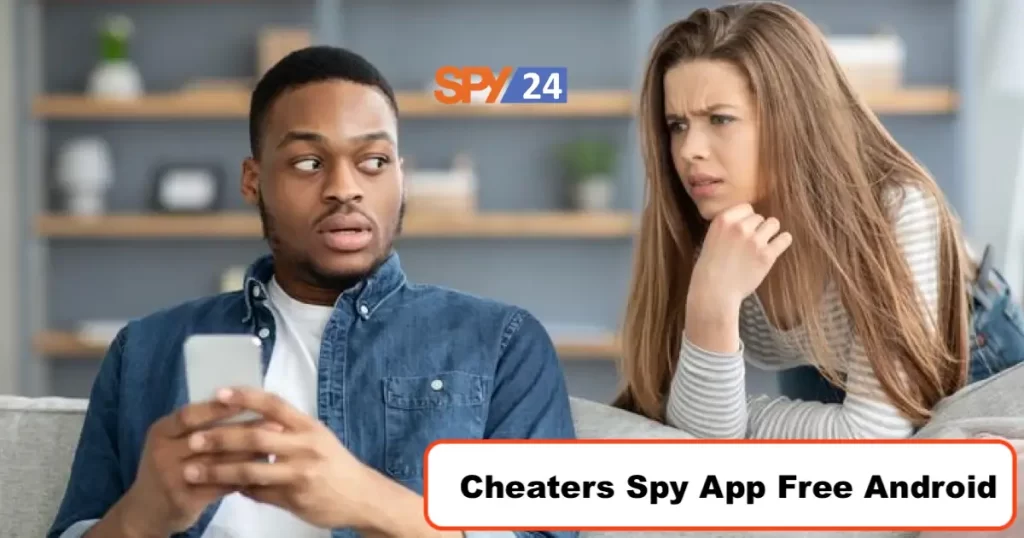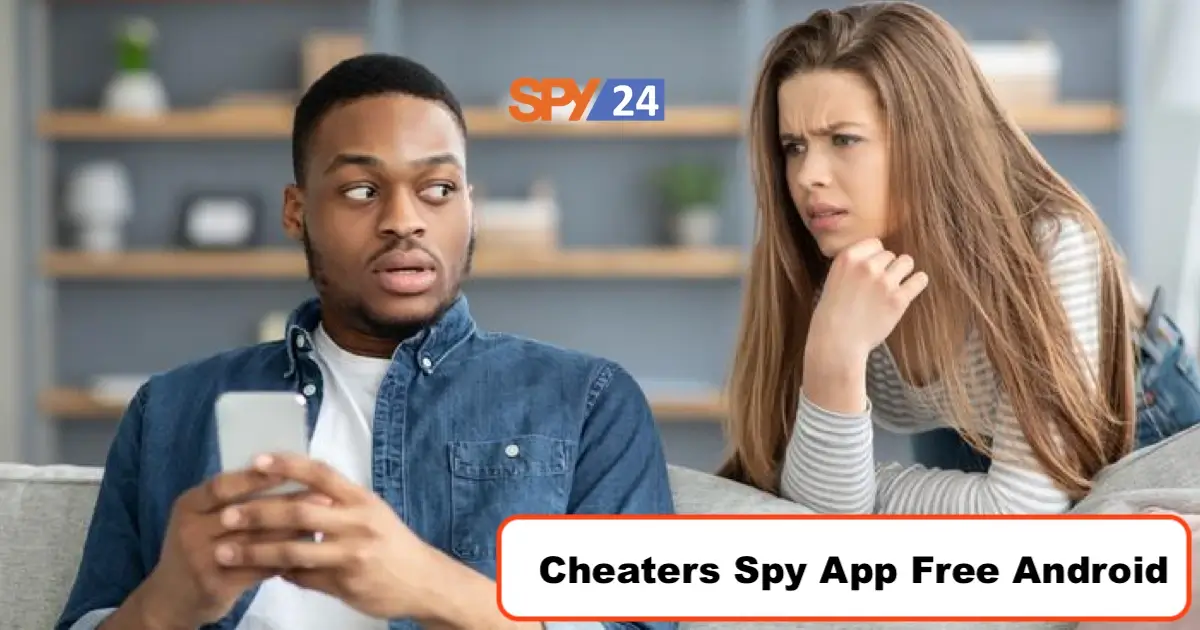 The biggest concern regarding this app is a legal issue, you can track the smartphone of others but you should get their permission. The next drawback is inefficiency, it seems that they are not as efficient as they claim, and their function depends on compatibility with the target device and the internet connection, for example, many complain about the inaccurate location. The other concern of this app is a privacy issue, Hackers and thieves might use the app to spy on others without their permission. The last thing is the battery usage of the app which can drain the battery life.
Are the cheater spy apps free?
Although many companies offer free services, reviews from different users show dissatisfaction, they think downloading and installing them is wasting time, they claim that the free version gives them an inaccurate location, and the other features are not working properly. They mention that the best ones are working properly for a few days. However, we recommend you use SPY24 because the company offers customers a 30-day free trial.
The SPY24 cheater spy apps
The SPY24 is a popular spying app that is available in multiple languages and customer service supports you 24/7. The app offers you several functions that are free to test for a month including location tracking, Social media tracking, and monitoring calls and apps which is the best option if you want to track people who you care about so you could protect them from online predators and also scammers.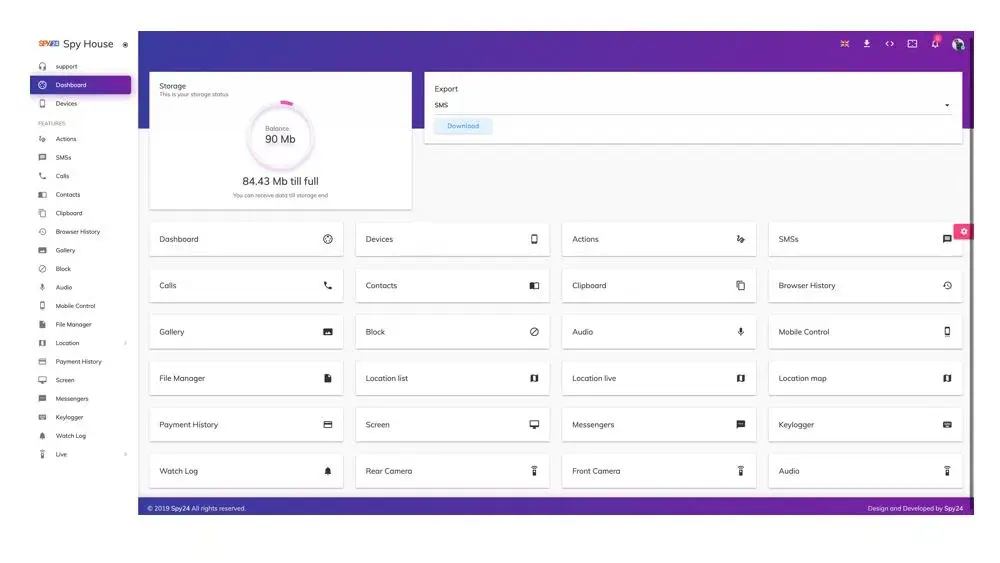 Why do people use SPY24 to catch scammers?
There are many reasons why people prefer to use this app, you could read about them below:
First and foremost is the 'no rooting or jailbreaking' feature of SPY24 which is One of the greatest advantages of SPY24. It means that when you are using SPY24, you do not have to root or jailbreak, This app gives you access to the targeted device without letting them know. you can monitor your partner's online activities especially if they have mental health concerns including anxiety, and depression so you could protect them from scammers.
The second reason is Geofence which is a service that sends you an alarm if the device enters a particular area. Couples can set an alarm if their partner enters a specific place.
Furthermore, Social media tracking of the SPY24 is a great feature for monitoring your partner's activities on various social platforms. These apps are getting popular among people, especially after Covid for online communication, and the predators are always online to abuse innocent people. By installing  SPY24, you can track all online activity of your partner on popular social media such as  Instagram.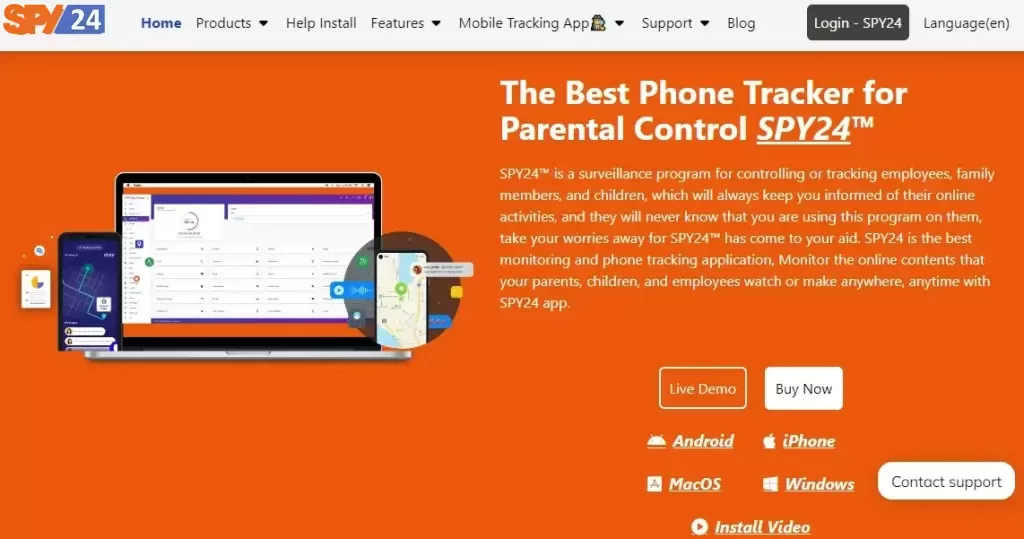 SPY24 provides the service of reading all sent and received text messages and shared links in Instagram direct. Moreover, the app enables you to see the Instagram followers of your partner, and who is not following her back, it helps you track new followers,  and find mutual friends. you can even see the followers who have never liked or commented on your posts and those who have always liked or commented on your friends' posts. Finally, you can see your top liked and top commented statuses, and people who are often tagged in her posts. SPY24 will enable you to track all Chat Conversations, dates, screen recordings, voice messages, and Calls through Facebook Messenger and other platforms as well.
How SPY24 can be used to catch a cheating spouse?
SPY24 is compatible with both Android and iPhone, depending on the operating system of your smartphone follow the step to start spying.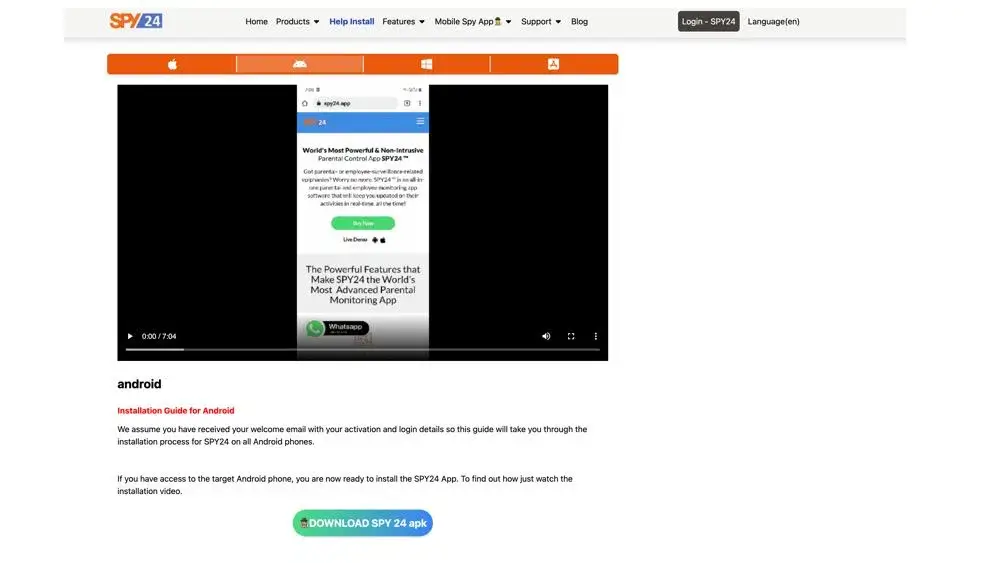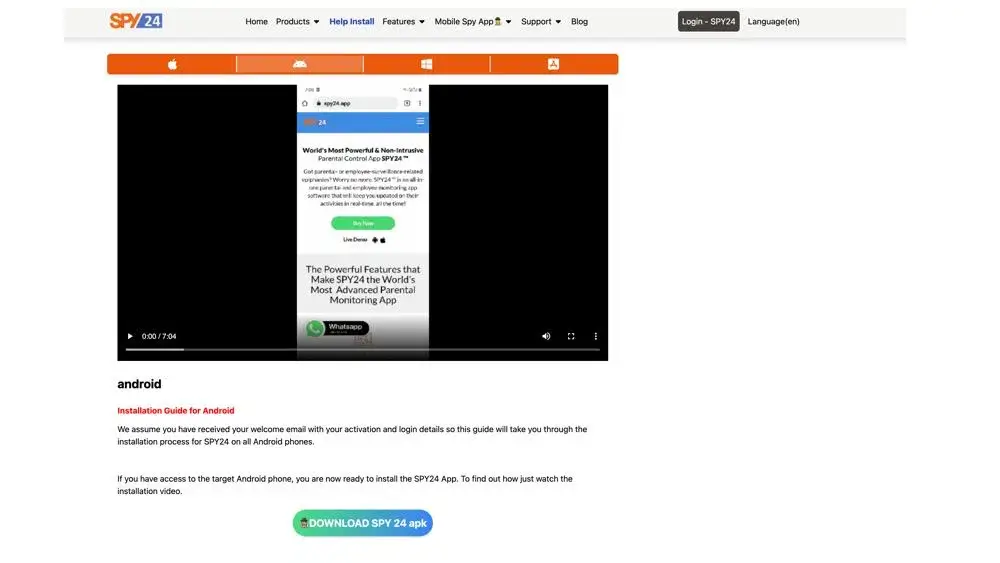 Free Cheater spy app on Android
Here are the steps you need to take for catching a cheating spouse who have an Android smartphone, using the SPY24 app:
Step 1: Visit the official website, www.SPY24.pro
Step 2: Choose the language you want and create an account by entering your Email and password.
Step 3: Download the SPY24 app.
Step 4: Open the app, and give access to what the app wants you by pressing Allow button.
Step 5: Press Install the app and wait till the installation is completed.
Step 6: Enter the email you have created an account with and log in.
Step 7: you will see various features there on the SPY24 Dashboard.
Free Cheater spy app on iPhone
Follow the below steps If your partner's phone is iPhone, and you want to use SPY24:
Step 1: Visit the official website, www.SPY24.
Step 2: Choose the language you want and create an account by entering your Email and password.
Step3:subcribe for the IOS device.
Step4:verify iPhone's iCloud credentials with SPY24.
Step4:start monitoring through the dashboard.
SPY24 App Price
The following table is various packages that SPY24 offers:
| | | |
| --- | --- | --- |
| Android Packages | Windows Packages | MAC Packages |
| 1 month – $0 | 1 month – $25 for | 1 month – $25 |
| 3 months – $50 | 3 months – $46 | 3 months – $46 |
| 6 months – $76 | 6 months – $60 | 6 months – $60 |
| 12 months – $120 | 24 hours – $0 | 24 hours – $0 |
SPY24 Install application free The Most Powerful Hidden Spying App to Monitor Android, IOS Cell Phone & Tablet Device Remotely. Best Android Parental Control App for Kids & Teens Online Safety.
Now take the liberty to monitor Android, and IOS devices with exclusive features better than ever before Monitor all Voice & Text Messages Communication records, Listen to & Watch Surroundings in Real-time Unleash Digital Parenting with Android, IOS Spy App Spy (Surround Listing & Front/Back Camera Bugging) IM's VoIP call recording on Android OS 13 & above With 250+ Surveillance Tools at your fingertips using Android Tracking & Parental Monitoring Software.
---
What is NOT possible with Android spy apps for catching a cheating spouse?
If the targeted phone is iPhone you have no choice but to install the SPY24 app on the smartphone, and it can not be done remotely. You have to access the phone so they might know you have taken their cell phone.
What you will see by using the Cheater spy app
You can see all photos, videos, and messages they shared on social media and who they shared them with and even liked their posts, so you could watch out for online predators and scammers, Furthermore, you can visit website histories to see what is in their mind to protect them against gambling and porn websites. also, you can record calls, and surrounding voices to have evidence if someone is threatening them.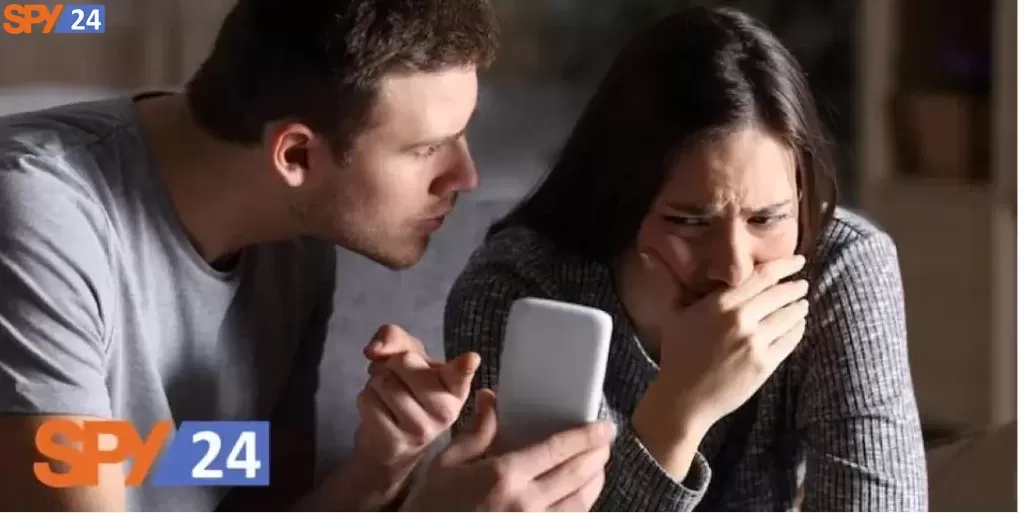 Should you confront your spouse about it?
Do not deny the facts and try to talk to your partner about the reasons consider mental health disorders including anxiety, depression, and poor self-esteem, and try to solve your problems by asking professionals to help them. They will inform you of SSLD(strategies and skill learning and development) which says that most of the human problems in their lives are related to human needs that have not been met. figure out what your partner needs that have not been fulfilled. Remember that the quality of your relationships will affect the quality of your life. If your partner is addicted to social platforms you can put some limits and set alarms for them when they enter a special location by using SPY24.
Conclusion:
No matter if you're married or in a committed relationship online predators are always trying to deceive innocent people and by this, they are trying to destroy trust between couples and cause anger so they can not make a wise decision. We recommend you use SPY24, whether you are cheated or you are suspicious of your partner because it will help you track your partner's online activities to protect them and it is free for a month so you do not need to pay for it, it is completely free.
FAQs:
What is Jailbreaking or Rooting?
Jailbreaking is used for iOS while  Rooting is used for Android and it means giving full access to install every app that might not be under standard settings.
Is there any Free Android Phone Spy App?
No, many apps offer a free trial but many reviews show that it is just a claim. however, we recommend you  SPY24  with a 30days free trail and 24/7 service support.
Can I spy on my spouse's Android Phone without the need to touch it?
No, you should install it on an Android device so you have to access it.
Why should you consider spying on your spouse?
There are many reasons to spy on a spouse's cell phone. The most important one is for protecting them against cyberbullying.
Using the Cheater spy app is legal or not?
Although there has been debate about whether using a spy app is ethical or not, there is no law to consider this app illegal. They are created to monitor kids and employees. You could ask legal counsel about it, and also there is a list of activities that are considered crimes Data Protection and Privacy Legislation Worldwide