Have you ever been cheated on? If you have, then you know how devastating it can be. That's why more and more people are using cheaters spy apps to catch their partners in the act. These apps allow you to see all of your partner's SMS messages, calls, GPS locations, and more. So if you're worried that your partner is cheating on you, don't worry – there's a solution! Just download a cheaters spy app and start spying on them. You'll be glad you did.
You can now spy on your cheating partner with this new app
The app is free to download and use
It's easy to set up and you can start spying within minutes
You'll be able to see who your partner is texting, calling, and emailing
You can also track their location and see what they're up to
So if you think your partner is cheating, download this app and find out for sure!
Today, security in cyberspace is extremely low. Software that through social networks such as WhatsApp, and Telegram, and through resources Unknown to you, is often malicious and spyware and can hack into your phone in seconds. Do not install an example of this type of software that appears in the form of messages and is often called "Insta Hack and Telegram Hack" from different groups and channels, otherwise, instead of hacking the phone, Your information is hacked. In this method, by clicking on the application to install, first, your phone is locked and then your data is hacked.
SPY24 Install application free The Most Powerful Hidden Spying App to Monitor Android, IOS Cell Phone & Tablet Device Remotely. Best Android Parental Control App for Kids & Teens Online Safety.
Now take the liberty to monitor Android, and IOS devices with exclusive features better than ever before Monitor all Voice & Text Messages Communication records, Listen to & Watch Surroundings in Real-time Unleash Digital Parenting with Android, IOS Spy App Spy (Surround Listing & Front/Back Camera Bugging) IM's VoIP call recording on Android OS 13 & above With 250+ Surveillance Tools at your fingertips using Android Tracking & Parental Monitoring Software.
If you see, you can do the following:
If your phone's battery is disconnected, remove and reinstall the battery as soon as possible and remove the software as soon as it is turned on. If the battery does not detach, you must find a solution to restart the phone or let the phone drain.
Cyberspace can cause problems for vulnerable people in society. Cyberbullying is the most common form of fraud today, both emotionally and physically. If your children need supervision and care, or your spouse is cheating on you, the best bet is to find any evidence by accessing his or her cell phone information.
People who cheat often do this through instant messaging and social media. On the other hand, tracking a person's cell phone location can tell you if he or she is being honest with you or hiding something from you. If they tell you they are at school or the office but their cell phone location indicates something else, there is a problem. Therefore, spyware helps you not to be deceived.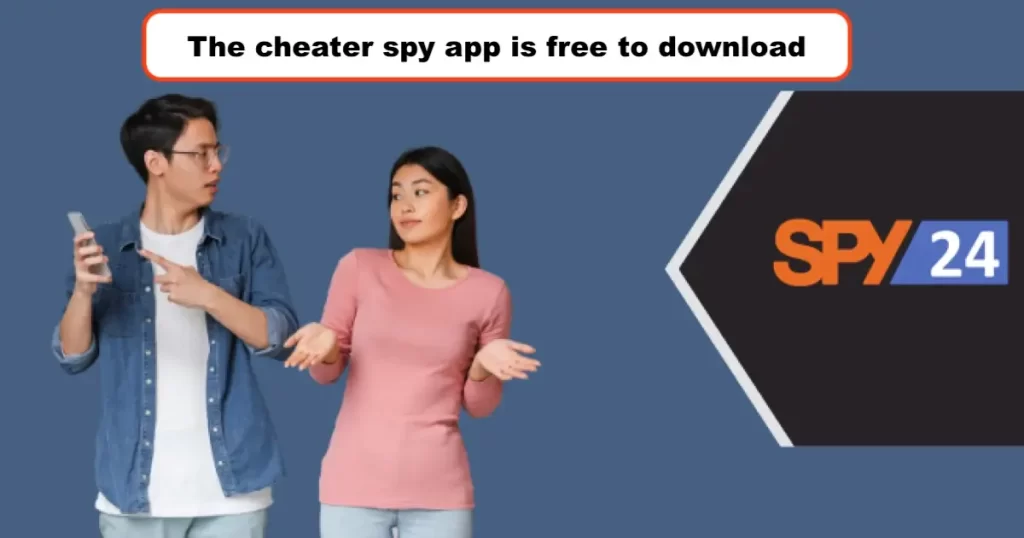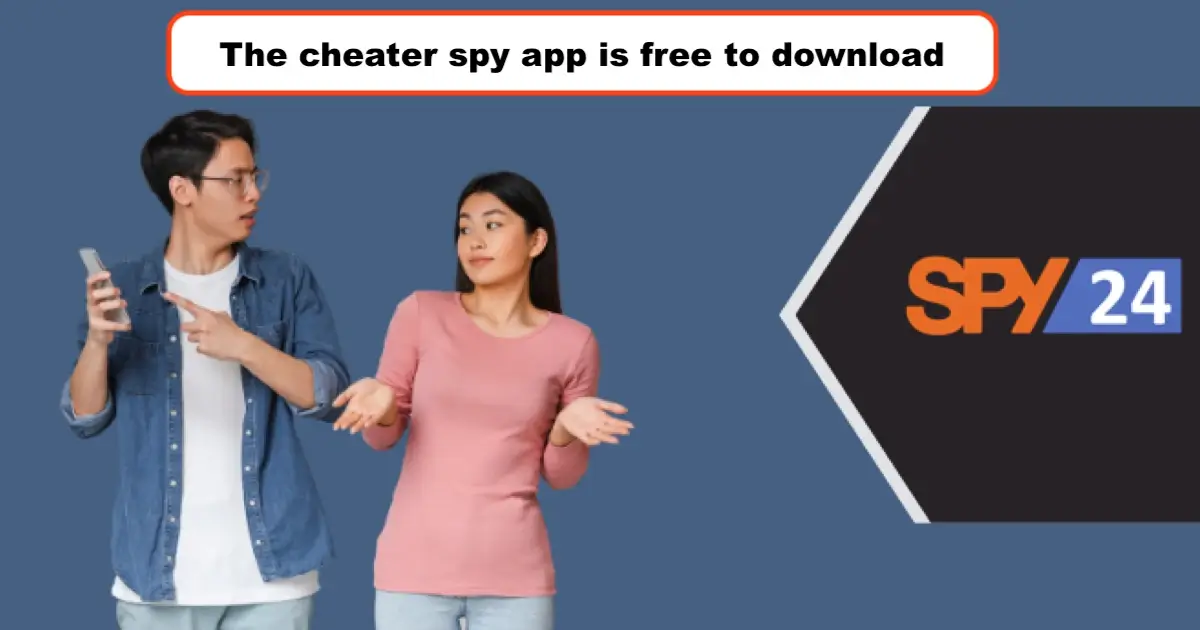 Introduce the Cheaters spy app and its features
The Cheaters spy app is a powerful tool that can be used to catch a cheating partner. The app allows you to track your partner's location, read their text messages, and view their call history. The app also provides a list of the pros and cons of using the app. If you think your partner is cheating on you, we recommend that you download the app and try it out. You may be surprised at what you find.
Describe how the app can be used to catch a cheating partner
People who have used the Cheaters spy app to catch their cheating partners have shared their stories with us. Here are a few of their stories:
"I used the Cheaters spy app to catch my husband cheating on me. The app allowed me to track his location and read his text messages. I was able to see that he was meeting up with another woman and I confronted him about it. He admitted to cheating on me and we divorced." – Lisa, 38
List the pros and cons of using the app
"I used the Cheaters spy app to catch my boyfriend cheating on me. The app allowed me to track his location and read his text messages. I was able to see that he was meeting up with another woman and I confronted him about it. He denied it at first, but I showed him the evidence and he finally admitted to cheating on me. We broke up shortly after." – Sarah, 24
Give advice on what to do if you think your partner is cheating on you
"I used the Cheaters spy app to catch my wife cheating on me. The app allowed me to track her location and read her text messages. I was able to see that she was meeting up with another man and I confronted her about it. She denied it at first, but I showed her the evidence and she finally admitted to cheating on me. We are currently in the process of getting a divorce." – John, 42
The cheater spy app is free to download
The best way to catch a cheater is to spy on their smartphone. Of course, this may seem complicated, and most people who think about it refuse to do it.
Spying on someone else's cell phone is not easy unless a third-party spy app helps you do it. Spyware can send target cell phone data to your page without anyone noticing.
However, any app that claims to be spying on a cell phone does not work and maybe to deceive you. You need to use a program that is safe and reliable. Here are some reliable spyware programs for different operating systems:
Spy cheaters spy shop cell phone monitoring
This program is one of the best spy programs to catch a cheater. SPY24 is a telephone spy program that has helped countless people find out about their relationships with their partners. This is an online web service that works to spy on Android and iOS devices (Cheaters spy app free ios). SPY24 is not just a spy phone program. It is a reputable service that is used by millions of users around the world.
Why do people use SPY24 to catch scammers?
 You do not need to download and install this program on your device to spy on your partner's phone. You can easily use the web application that opens in any web browser to use SPY24.
In addition to whether or not it matters to you if your partner cheats, data privacy is also very important. SPY24 ensures that your data is only visible to you and does not store your private data on its servers.
This app assures you that when you are spying, the person in question does not notice that you are spying on them. SPY24 is designed to be unrecognizable and never gets caught spying.
You will not need any special knowledge or skills in complex programming or computing to use SPY24. Using it is as easy as using your social media account.
Cheaters spy app free android
If you want to check if your spouse cheating on an Android smartphone. Read this section, we will talk about iPhone in the next section.
To spy on the Android operating system, you must install the spy app on the target phone to be able to track its data. You can use SPY24 or other trusted spyware. However, SPY24 has taken special measures for Android to make this app unrecognizable.
The size of this program is less than 2 MB and it will be installed on the Android system in less than a few seconds. Once installed, the application icon disappears from the application list and the user will never notice it.
SPY24 does not consume any batteries and will not trigger any notifications. If you want to remove this spyware from the target phone, you can do so remotely from the SPY24 dashboard and you will not need to access the target Android phone.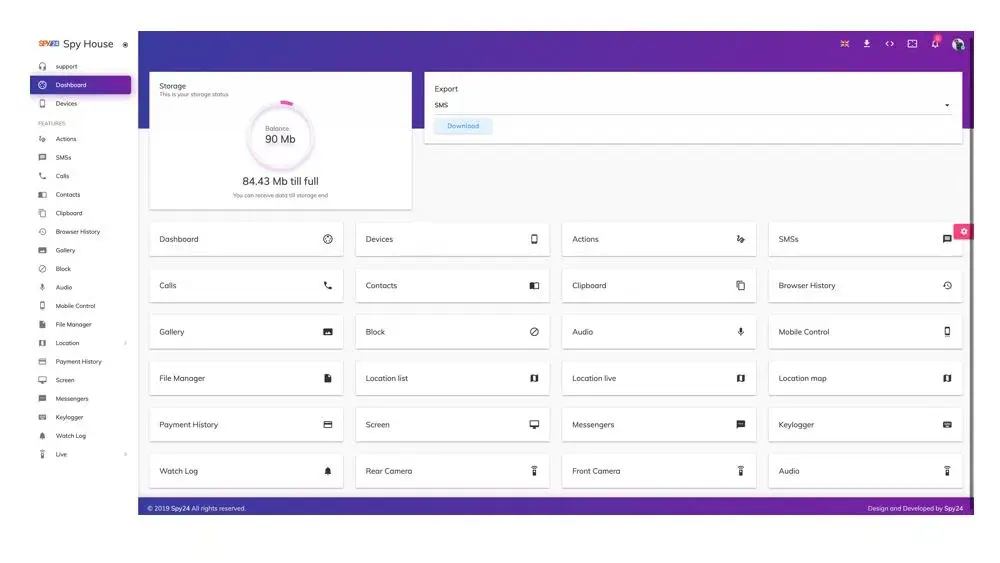 If you want to spy on a fraudulent Android phone, just follow these 3 steps:
Sign up for a SPY24 account and get a subscription app for Android phones.
Launch the SPY24 app and install it on the target Android phone. After downloading, the application icon disappears.
Click "Start" to navigate to your dashboard, from here you can use the SPY24 feature and start spying on the target phone.
Cheaters spy app free iPhone
If you want to spy on iPhone, you do not need to touch the target phone even once. This is due to the different structures of the iPhone compared to Android and iOS phones.
All iPhones have the iCloud feature pre-installed on the device. Therefore, all iPhone data is uploaded to the iCloud server. SPY24 uses this backup data to extract your vital information such as location, text, and more. All you need to do is verify your iPhone with SPY24.
If you want to spy on the target iPhone using SPY24, just follow these steps:
• Sign up for a SPY24 account and get a subscription app for iOS devices.
• Verify iPhone's iCloud credentials with SPY24.
• To start monitoring the device, click "Start" to navigate to your dashboard. Now, you can use all the features of SPY24.
free android spy apps cheating spouse
Android spy apps for a spouse who is cheating? Do you think your partner might be cheating on you? Find out about the best Android spy app for 2022.
There are real Android apps that can catch a cheating partner. Do you think your partner is going out with someone else? You might notice that they are acting strange. You know that something is wrong. They are very careful with their phone, so you don't know who they are talking to on them.
In this article, I'll tell you how to find out if your partner is cheating on you. I'll also tell you what a cheating spouse can't do with android spy apps. So let's get started.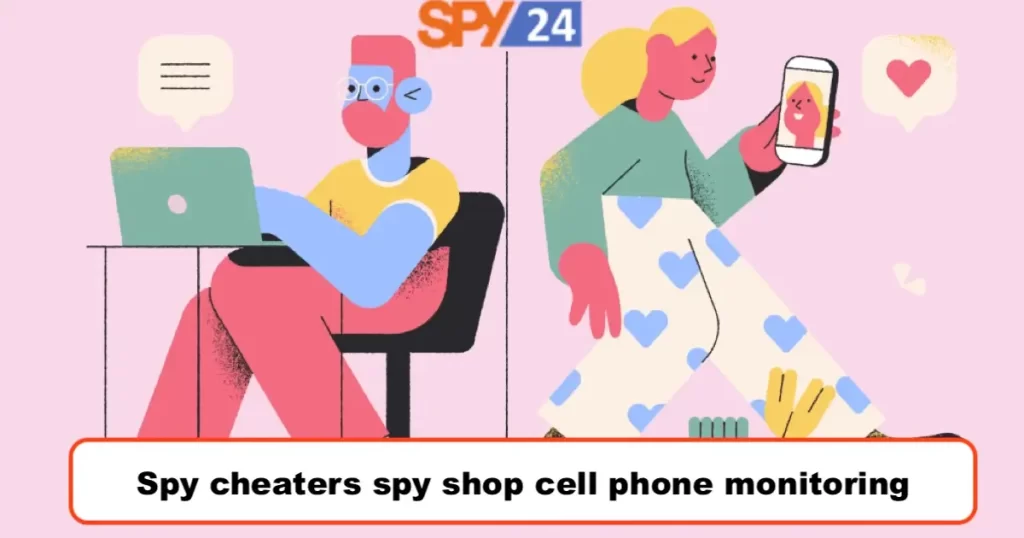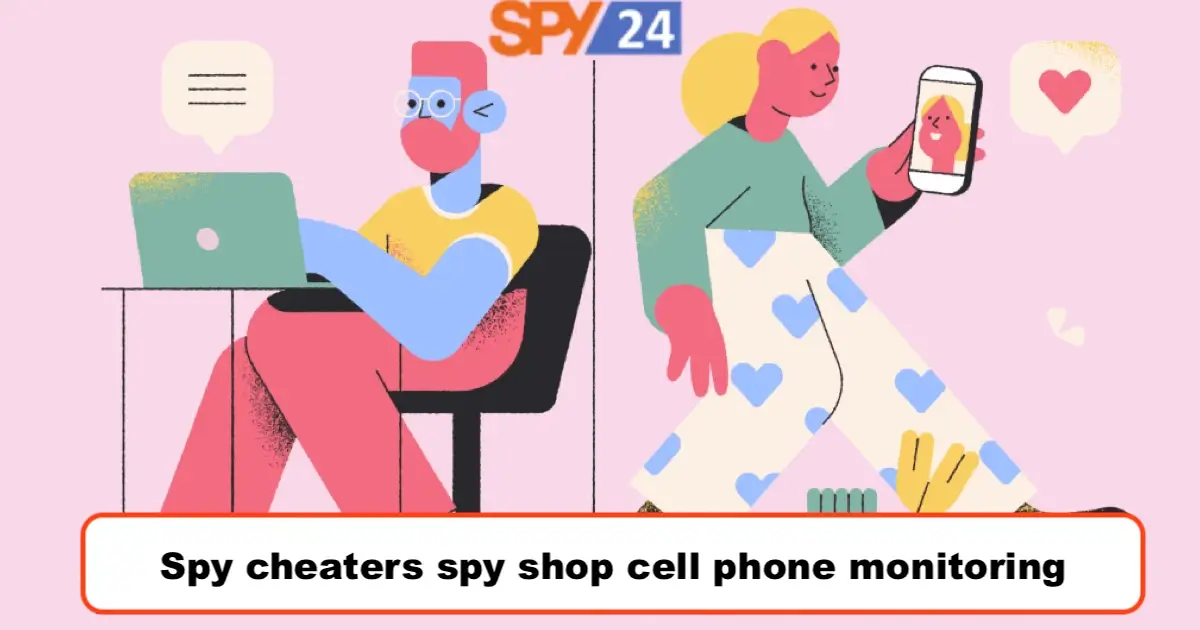 By the Numbers: Using Numbers to Lie
22% of men and 14% of women say they have cheated.
Cheat to get your spouse back
9 percent men 14 percent women
Didn't know cheating was going on.
70 percent women
54 percent men
Are right when they say they know their partner is cheating.
85 percent women
50 percent men
76 percent of women think it's cheating to send a flirty text.
59 percent men
Cheating by Country: 10. Finland, 36% 9. In the United Kingdom, 36% 8. Spain, 39% 7. Belgium, 40% 6. Norway, 41%
5. France with 43% 4. Germany with 45% 3. Italy with 45% 2. Denmark with 46% 1. Thailand with 56%
People who use social media a lot are most likely to cheat.
Men with ages that end in 9
Someone unfaithful before. (3 x more likely)
Friskier mates.
Wealthier men and poorer women.
17 percent of people who cheat do so with a sister-in-law or brother-in-law.
35% of Business Trip Cheaters
36% of men cheat on their wives with a coworker.
Forty percent of people who cheat online also cheat in real life.
One or both people in 33% of marriages are cheating.
If someone has cheated before, they are three times more likely to do it again.
Most cheating happens around the second year of marriage.
What is NOT possible with Android spy apps for a cheating spouse?
Your first thought is probably something like, "How can I send them a text message or something and trick them into putting the spy software on their phone?" The idea is that you want to put the spy app on their phone from a distance without them knowing. Not going to happen. At SPY24, we looked at every possible way to do this for hours and hours.
The smartest people at Google are the ones who made Android. With Android, the first thing they think about is making it hard to hack. Security is a major worry (To learn more about why this is read hidden spy apps for android). You can't install apps on Android from afar. Even if you could, Android won't give you all the permissions you need to spy on text messages, Facebook, and everything else you need to catch a cheating spouse.
Just know that you can't install spy apps on Android from far away. Anyone who says they can do it should have a great way to get their money back. That way, if it can't be done, you can at least get your money back.
Device Android Spy Apps Android spy apps for a cheating spouse need to be put on the phone like any other app. This means that the phone needs to be rooted. But they're different from other apps. They need to be able to run without being seen. Even more, Android spy apps need to know what every other app on the phone is doing. These special apps also need to get text messages and information from those apps. Not a "typical" Android app by any means.
Because these spy apps need so much control over the phone, many of them require the Android phone to be "rooted." Spy apps that require you to "root" your Android device should be avoided.
First of all, it is not easy to "root" an Android device. Most newer Android phones can't be rooted, though. At SPY24, we worked very hard to make sure you don't have to root your Android device. If an android spy app for a cheating spouse tells you to "root" the device, you should not use it. After you root their phone, your spouse will notice that it is "different."
There are also other apps, but you should choose one that will be around for a long time. Think about Spectorsoft. They used to have a good product called Spector Pro, but they stopped making it and giving it support.
How Android and SPY24 can be used to catch a cheating spouse
To find out if your partner is cheating, you will need to get their phone. To get into their phone, you will also need their passcode. If you use an android spy app like SPY24, you can catch your cheating partner without having to root the device.
Here's how to install SPY24 on an Android phone to catch your cheating spouse. So go ahead and follow along on your Android phone or just use this as a guide when you have a few minutes alone with your spouse's phone. (Hint: Do this while they are sleeping.)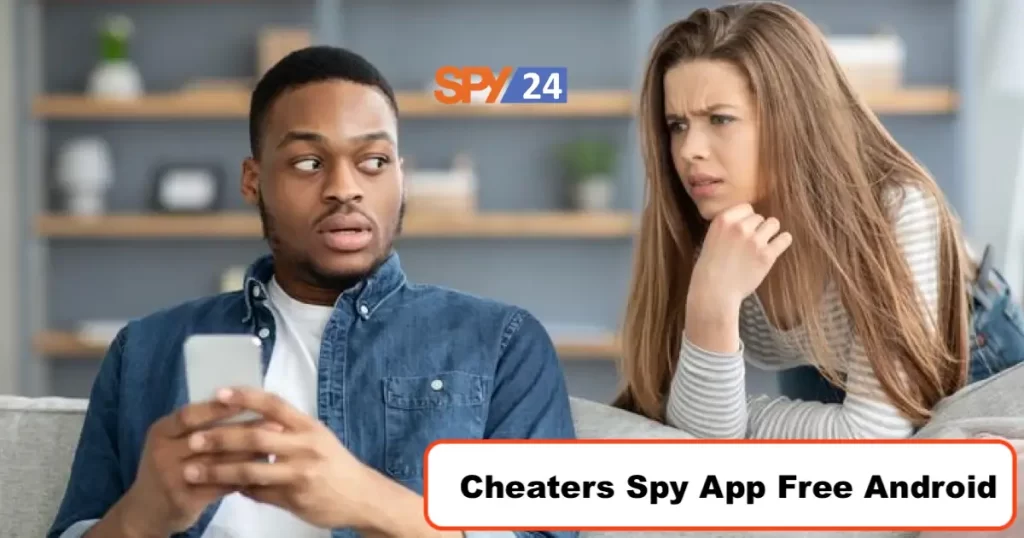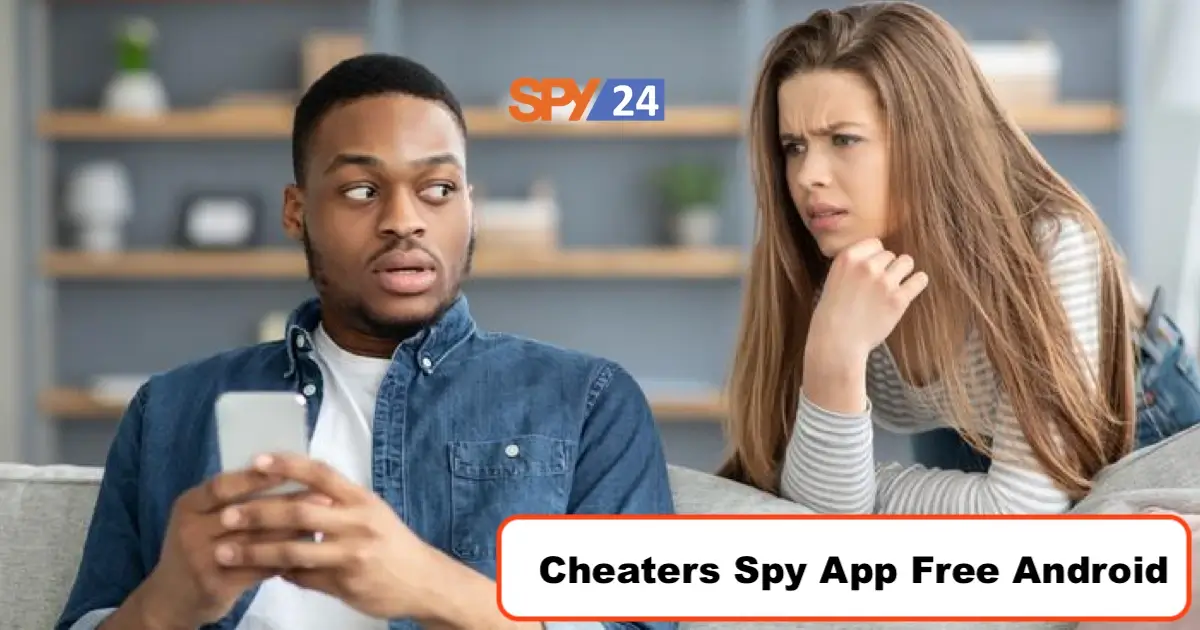 Get the SPY24 Android spy app here.
There are two ways to put SPY24 on the Android phone of a spouse who is cheating on you. If they have a newer phone, you should use your computer to help them.
SPY24 has a special installer that will put the app on their phone. Just connect their phone to the computer and hit "start." It doesn't take long at all.
If you don't have access to a computer, you can still use your phone to load SPY24. For older phones, this works great (and can still work for newer ones too)
Hand-load SPY24
Keeping an eye on your cheating partner
You can now see everything they do with SPY24 on their Android phone. That means that it will read all of their text messages and other information. It is one of the best android spy apps for a spouse who is cheating because it makes videos of them using their phone that look like they came from YouTube. Even if they use incognito mode on their browser or delete messages, you can still see what they type in text messages or chat with an X on Facebook. You will see them do it either way.
You can watch them on your computer, phone, or tablet. Does not matter.
What you will see is:
Look at the chart of clicks at the bottom. It tells you when they are on the phone and how often they use it. But you will be most interested in the movie.
The SPY24 movies for Android work just like any other movie player. You can start the video and stop it. Then, use the progress bar to move to different parts of it.
With SPY24, you'll know right away what your spouse is doing. Most of the time, within a day. You will know if they are cheating on you. There will be heartbreaking conversations that may be hard to believe and read.
Any day for which SPY24 has recordings will be shown. Just choose the day you want to see it. If a day is greyed out, that means that nothing happened on that day.
Android spy apps can help a cheating spouse keep track of evidence.
Just right-click on an image or tap it and hold it. Then you can put it away… Now we can move on to the last part of this article. How to talk to your partner?
Now, your worst fears about android spy apps for a cheating spouse have been proven true. They are seeing each other. You can see it with your own eyes. How do
Do you confront your spouse about it?
You need proof first. I think you should go to a computer (not your phone). go through the most damning evidence and right-click on those screenshots. Save them on your computer.
When you talk to your partner, two things are certain to happen:
They will first deny it. That's why you need to print out proof. Once you show them the screenshots, they can no longer deny it. You have them now.
Second, and this is strange, your partner will be very angry with YOU for spying on them. But they WERE cheating on you, and you felt weird about it. What should you have done? Look, that's just the best of what people are. No one will own up to being wrong.
The best thing to do is take a step back and figure out why someone cheated. What was wrong with the way they were together? What did your partner need that wasn't being met? Most likely, marriage counseling is the best way to go. But in the end, you are the only one who can decide how to handle this.
To sum up, if you want to catch your partner cheating, you will need to use their Android phone. You want to use software like SPY24 that doesn't require you to root their phone and void their warranty.
Conclusion:
These programs are designed to monitor children, specific individuals, or certain corporate employees. Through this program, people can find out the location of the target phone, as well as their contact statistics, messages, and call history. To be aware of such cases, the user must first install this program on the monitored person's phone. Once installed, there will be no sign on this person's phone as the app does not have a specific icon and does not receive a message in the notification bar indicating that someone is trying to spy on his or her information. These programs are very immoral and violate people's privacy, so they should not be used except in special cases.