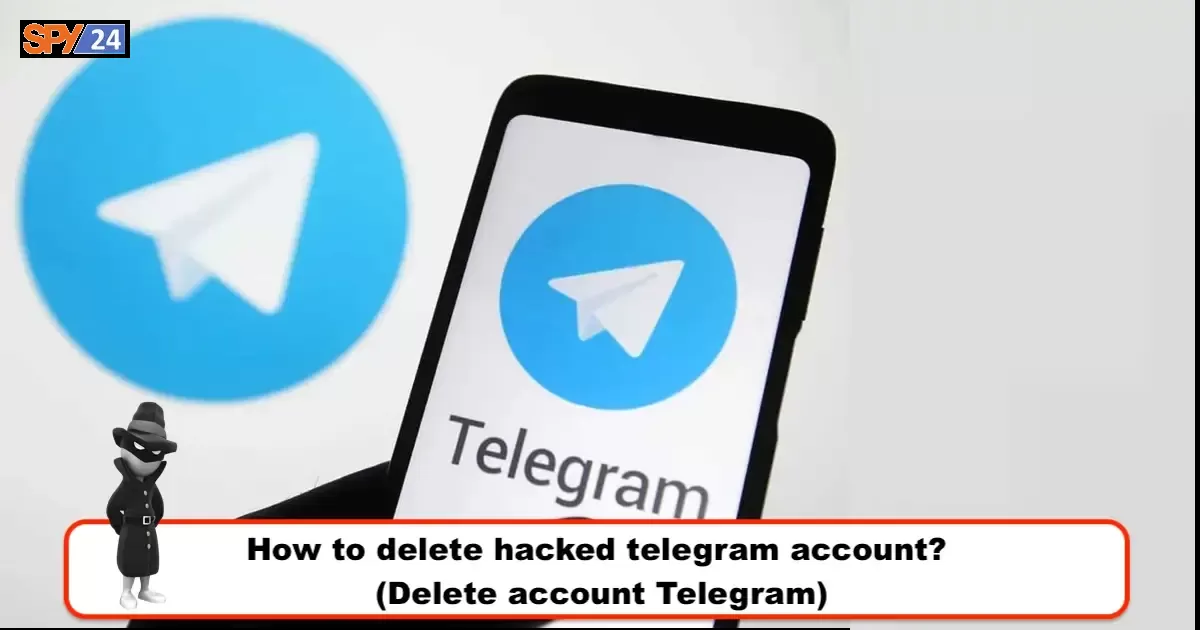 If you've been hacked on Telegram, don't worry – you can delete your account and start fresh. In this article, we'll show you how to delete a Telegram account, step by step. Whether you've been hacked or just want to start over, follow these instructions and you'll be back to messaging in no time. Thanks for reading!
How to know if your Telegram account has been hacked
Knowing whether or not your Telegram account has been hacked is essential for keeping your data and personal information secure. If you suddenly find that some of your contacts have received messages from you that you did not send, then it's likely that something isn't right with your account. Other signs to watch out for include changes to the profile picture on your account, the addition of new contacts, and the mysterious appearance of files in a folder you don't remember making. If you notice anything unusual happening with your Telegram chat, it is wise to take action straight away and reset your password.
How to delete a hacked Telegram account
If you have a Telegram account that has been hacked, it is important to delete it in order to protect your personal information. The process of deleting a Telegram account is relatively simple and can be done in just a few steps. First, open the telegram application and then select the "Settings" tab. Next, click on the "Privacy & Security" menu option which will bring up the list of options. Scroll to the bottom of this page and click on "Delete Account".
You will then be asked to enter your account details again as a security measure before being able to delete your account permanently. Finally, once you have completed all of these steps, your hacked Telegram account will be deleted completely from servers ensuring that no one else can gain access to your information or online activities.
What to do after deleting a hacked Telegram account
After deleting a hacked Telegram account, it is important to take a few steps in order to protect your online security. First, sign up for two-factor authentication (2FA) to ensure your accounts are more secure and less accessible. Additionally, applying the same username and password to all other accounts creates an open door for hackers. Establishing different passwords for each of your profile logins can help prevent further hacking attempts.
Suggested article: How to Secure Telegram Account?
Finally, never follow any links you receive from unknown sources or people – these could be malicious links designed to spread viruses or collect personal information. By taking these small yet effective measures, you can rest assured that your online activities are much safer now that the hacked account has been deleted.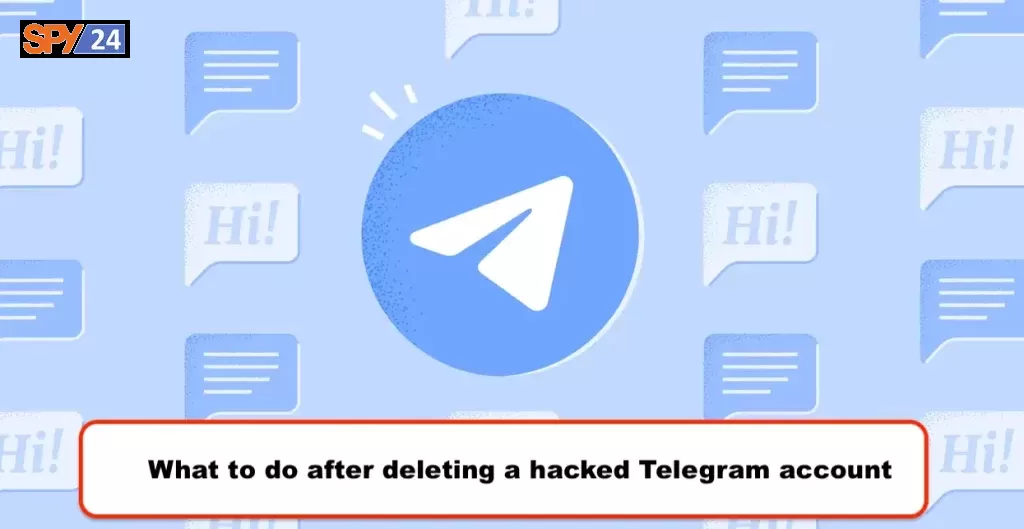 How to prevent your Telegram account from being hacked in the future
Keeping your Telegram account safe and secure is essential for the privacy of your personal data. Here are a few simple steps to ensure you protect your account from potential hackers. First, always choose strong passwords that combine numbers, symbols, and both upper and lower case letters so they are not easy to guess.
Secondly, activate two-factor authentication, which requires a code in addition to your username and password every time you log in from a different device. Thirdly, be suspicious of suspicious links sent via private messages or group chats – never share personal information over any messaging platform without confirming it's legitimate first. Moreover, enable phone number obfuscation so that your real phone number cannot be seen by other people who don't already have it. By following these simple security measures you can take the necessary precautions to prevent hackers from accessing your Telegram account in the future.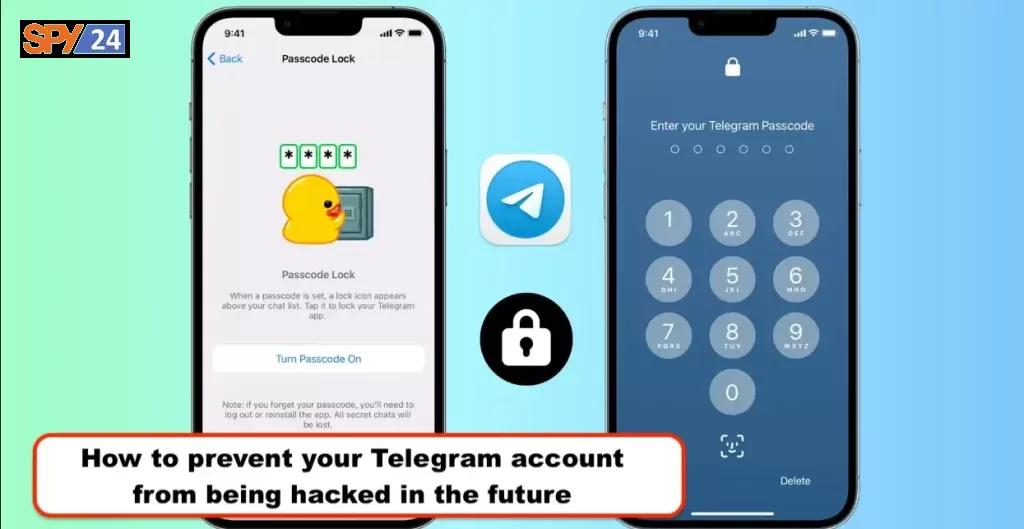 Enter your email on your account to recover it when it's required;
Check your active sessions on your account;
Use a PIN, password, fingerprint, or even face ID for your Telegram app
Activate the two-step verification on your account
Control Telegram and view imported devices – an active device
First, we will give a brief explanation of this method so that it can be better articulated. If someone enters Telegram with your number and they get the code sent to you in some way, a message will be sent to you from Telegram that a system with these specifications has entered your account you can use the following method to prevent and disconnect it.
1- Enter the Telegram program.
2- Go to the settings section.
3- Enter the privacy and security section.
4- Enter the active sessions section.
In the image below, you can see that another device is using this account, which will endanger your Telegram security if it has not been done by you because all the information we send and receive through our other information is sent and received through someone else is being monitored, which can be exploited.
5- If you want to remove the user who is using your account from the account, select the desired action and click the ok option.
6- If you want to remove all additional users from the account, select the Terminate All Other Sessions option and click OK.
The Telegram application notifies you through a message when another user intends to use your account, in which the IP of the person who entered is specified.
How to recover a hacked Telegram account
Your telegram is hacked, is your information in danger? Being hacked in the internet world is something that can happen to any user and you should try to prevent it. If you see someone logging into your account within 24 hours, follow the steps below to secure your account. Usually, when someone enters your user account, a message is sent to you by the Telegram company.
Automatic deletion of Telegram account
into Telegram that if you do not log into your account for an extended period of time, the account will be deleted automatically after a certain amount of time has passed. In most cases, the default settings for this component are set to six months. This means that the settings will take effect if it has been up to six months since the user was last online. Your Telegram account will be deleted without warning if it is found to be offline for an extended period of time.
Telegram account deletion in general
How do you delete your Telegram account? If you believe your Telegram account has been hacked, how do you recover it? Alternatively, if you were hacked and the hacker removed you from your account, the previously mentioned method will no longer work because you cannot remove other people for 24 hours if you have just logged in…
The deactivation page allows account deletion. Deleted accounts erase all messages and contacts. Telegram.org
How to Delete a Telegram Account With The Link
For your Telegram account, you must go through Your browser log into telegram's website, and then through this Follow the process of deleting your Telegram account. Now, if you want to delete your Telegram account manually whenever you need it, you should follow the steps below:
Click the button below that contains the Telegram account's dilette link to redirect to the Telegram account deletion page with direct links.
---
First, go to my.telegram.org, which is the site where you can delete your Telegram account.
After you put in the address, you should put your phone number in the box.
If you did the steps above right, Telegram will send the confirmation code to your active account. Then, go to the Telegram app and copy and paste the code into the section for the confirmation code.
Then, click on Sign in.
By clicking the "Delete Account" button, you will be taken to the page where you can delete your Telegram account.
Before you click on Delete My Account, you can tell us why you want to delete your account here. Just write your problem down in the box.
Telegram will ask you if you are sure you want to delete your account after you click "Delete." If you click the red button, your account will be erased completely.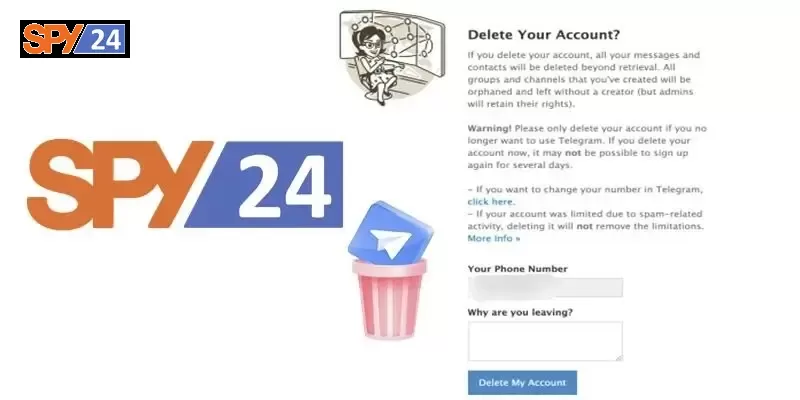 ---
Getting help from Telegram support
If you're wondering, "My Telegram account has been hacked. How do I report it?" And to use this method, you have to do the following: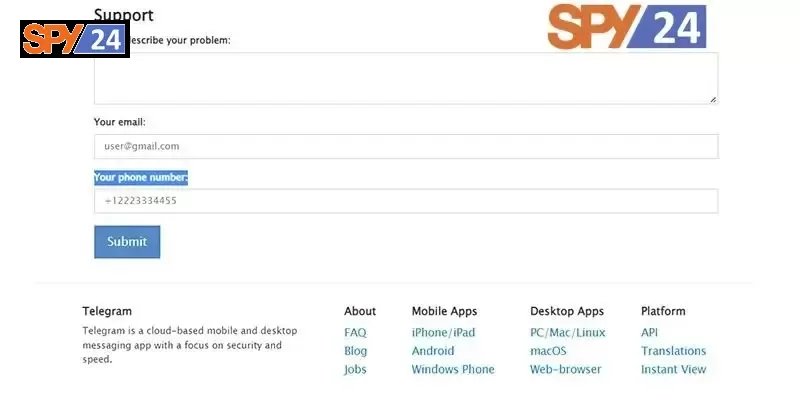 Access Telegram's help center here.
Type and describe your problem in the box,
In the "Your email" field, please provide an address that is currently active.
Once you've done that, type your phone number into the "Your phone number" box.
To submit your inquiry to Telegram's support team, click the "Submit" button.
Complaining and blocking the line
If that person is a smart hacker and you do anything to restore your hacked Telegram account, you have no choice but to keep your SIM card and even go to the SIM card sales center in your city if there is a problem. Find a solution for it. Find out if the problem is serious and they will use your line to go to court and complain.
🗑️ How do I delete my Telegram account?
👩🏽‍💻 To delete your Telegram account, you must first open the Telegram app on your device. Then tap on the Settings icon (gear symbol) and select Privacy and Security. Tap 'Delete my Account' and confirm your decision.
🆘 What do I need to know before deleting my Telegram account?
⚠️ Before you delete your account, keep in mind that:
All your messages and associated media will be deleted.
You can't restore a deleted account.
Go to my.telegram.org, enter the requested information, and follow SPY24's instructions to delete your account.
🤔 How long does it take for my Telegram account to be deleted?
🕒 It usually takes up to 1 day for your Telegram account to be deleted. During this time, you won't be able to use the account or access any of its data.
---
Conclusion paragraph: If you have followed all the steps we have outlined in this blog post and are still concerned that your Telegram account has been hacked, or if you simply want to delete your account for any other reason, we can help. DeleteTelegram is a website that can completely erase your Telegram account and history from the web. Visit DeleteTelegram now to begin the process of deleting your Telegram account. And finally, remember to always use a strong password and two-factor authentication on all of your accounts to help prevent them from being hacked in the future.