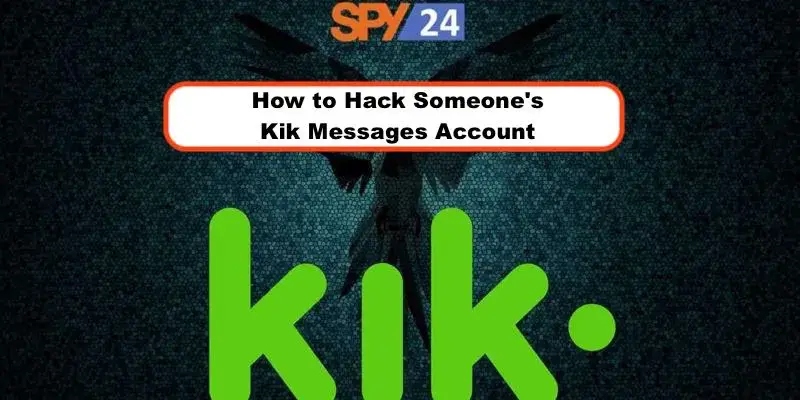 Kik is a chat app that many people use to communicate with their friends. While it can be a lot of fun, there are some risks associated with using Kik. One of these is the risk of someone hacking into your account and stealing your information. In this blog post, we will show you how to hack a Kik account and protect yourself from being hacked. Keep reading to learn more!
Is there any kik password cracker tool that I can use? Not as much popular as Facebook or WhatsApp, but there are still a lot of people who prefer using Kik messenger to stay in touch with their dear ones.
There could be several reasons why you may need to crack the Kik password of your dear one. For instance, you want to ensure what your child is up to and to whom he or she is talking all day, and this is done to ensure your kid is not in any trouble. Or maybe you want to check if your spouse is cheating on you, thus cracking the password of their Kik messenger can help you get peace of mind to ensure whether it is true or not. Sometimes, employers find themselves in need of cracking their employee's Kik account passwords, especially when they're worried that their employees are in a position to leak the company's highly-confidential information.
Whatever your reason is to crack the Kik password of someone, you're in the right place. In this post, we'll walk you through the top 9 Kik password cracker apps out there to rely on to hack someone's Kik account with ease.
Kik Messenger is one of the most popular instant messaging apps currently available, with over 300 million registered users. Numerous individuals, notably adolescents, utilize the application to share messages, files, and files with their peers. Consequently, there are numerous motivations to hack a Kik account.
Although it is feasible to hijack another user's Kik account, we do not encourage doing so for financial gain. If you must hack a Kik account, you must have a compelling cause. Perhaps you suspect your partner of infidelity and wish to discover the truth, or you fear your children are exposed to hazardous content and cyberbullies and wish to protect them.
Regardless of the reason you wish to hack a Kik Messenger account, we have the most dependable approach to make the task straightforward. Learn how to hack a Kik account in two simple steps by reading on.
We have below reviewed the top 9 Kik password crackers of 2022, so let's have a look at them one by one and find out which one is the most ideal for you.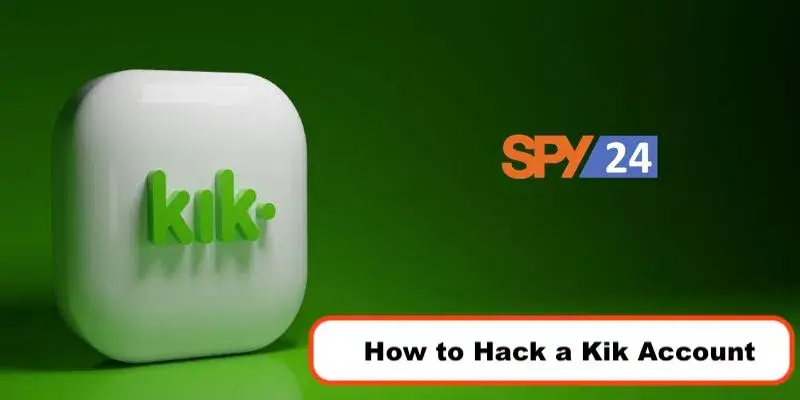 How to Hack a Kik Account: Extremely Simple Steps to Get in
There are many reasons why you might want to hack a Kik account, but online safety for kids is often at the top of the list. You can trust the steps we give in this article on how to hack a Kik account.
BEST SPY APPS IN OUR OPINION:
SPY24
Cocospy
Spyic
KidsGuard Pro
Hoverwatch
SPYERA
FlexiSPY
Famisafe
How to Break into a Kik Account in 2 Easy Steps?
There are good ways to hack a Kik account, but you should also watch out for some bad ways. Also, it would help if you always kept in mind that a lot of people steal other people's identities online. It is very important not to use software services that could put the security and privacy of the target person at risk.
One of the best ways to get into someone's Kik account is to use mobile spyware. These apps on the target person's phone record and send you every move they make. You can see what they are doing on Kik, who they are talking to, and what they are talking about.
But if you want to take control of the Kik account, the best way to do it is with our reliable hacking method, which is explained in two easy steps below:
Step 1: Find the password for your Kik account
A person's password lets them safely get into their accounts. Because of this, Kik has a strong password protection system that makes it hard for someone to get into someone else's account without their permission. But the fact that every app has a way to reset the password gives you a way to get around this.
If you know how to change the password for an account, you can log in as the account's owner. You get to run the account and see all the activities, contacts, and messages. All of these things happen while the account's real owner is locked out.
Using the "I forgot my password" feature is the easiest way to hack a Kik account. You can start with the steps below:
Open the Kik app and tap the "Log In" button. Tap the "Forgot Password?" link that appears below the boxes for your username and password.
You will see a window that asks for your username or email address. Type in the user name or email of the account you want to access.
Kik will send a link to change the password right away to the email address that is linked to the target account. For the Kik password hack to work, you have to click on the link to reset your password. If you don't have access to the target's email account, you might have trouble there. Step two is to figure out how to get into the person's email.
Step 2: Hack the other person's Kik email account
Kik sends you an email with a link to set a new password after you start the account recovery process. Unless the Kik account you want to hack is your own, you probably don't have access to the registered email. Hacking into the person's account is the only way to get around this wall.
Spy apps are what you need to get into someone else's email. You can use these remote monitoring apps to get full access to someone's email account, whether it's Gmail or Yahoo Mail. First, you have to put the monitoring software on the phone of the person you want to watch. This spyware works completely in the background, so you don't have to worry about them finding out.
Once these apps are installed, they use the Keylogger to keep track of every keystroke the target makes on their keyboard. So, whenever the target types their email password into the keyboard, the app saves it and sends it to your dashboard. So, you'll have the information you need to log in to your email right away.
Then, you can sign in to your email and click on the link from Kik to reset your password. Don't forget to get rid of the email when you're done. Type in a new password in the box that's there, then click "Submit." Then, you can use the username/email and new password to log in to your Kik account.
You can get into Kik without a password
So, if you forget your Kik account password, the best way to get back in is to use the password recovery process. To finish the process, you will need to be able to get to your email account.
If you want to use someone else's Kik account but don't know their password, the best way to do it is to change their password. Since you need to know the account's username and password to recover the password, you'll hit a wall if you don't know them.
How do you then get into these accounts? You can use spy tools to find out the login information of the person you want to spy on. Then, open the Kik app on your phone and enter the information. But Kik will send the person an email right away to let them know that someone else has logged into their account.
You can also use spy tools to keep track of what they do on Kik without getting caught hacking into their account.
How to Hack a Kik Account with Kik Spy Tools
The steps above will only work if you know the username and email address of the person you want to spy on. If you don't, your best bet is to use a spy app to get the username or email address that goes with the account. Also, spy apps are a great way to keep track of what someone else is doing on Kik.
Mobile spyware is enough if all you want to do is read your child's Kik messages, for example. You don't need to worry about breaking into your kids' accounts. With the apps, you can see all of their contacts, messages, and when they were sent. When you use spy tools, the best part is that you can watch everything your child does on the platform from afar.
You can keep an eye on someone with spy apps in three easy steps: Kik Spy
Pay for a package of subscriptions from any spy app you want.
After you pay, you'll get instructions on how to install and set up the app on the target phone.
Sign in to your safe and secure dashboard and start keeping an eye on the target's Kik account from a distance.
How to get into a Kik account quickly and easily
How to get into a Kik account without doing a survey? You can hack Kik, just like you can hack a lot of other messengers. The good news is that it's easier to learn how to hack Kik than any other messenger. Use the best tools or apps to get into any phone's Kik account.
How easy is it to get into someone's Kik? Here are a few ways to break into this social media site.
What is Kik?
Before you learn more about how to hack a Kik account, you should know how this popular messaging app works.
It's a free instant messaging app that works on a variety of Android, iOS, and other devices. Teenagers in the US use it a lot, especially those with smartphones.
Kik is a quick and easy way to talk to all of your friends, no matter what kind of device they use;
It's a very private app because users can block other accounts if they don't want to talk;
Users can make their chat groups private so that only their friends can join;
Kik has an interface that is easy to use and great features;
Users can send multimedia messages or have video chats with other people.
How do I get into a Kik account?
Follow these steps to hack Kik Messenger:
Use free online services; choose Kik hacker software; download the SPY24 app to hack any app.
How to hack someone's Kik account
More and more people are using apps like SPY24 to hack any Kik account because it gives them the best options for doing so.
Follow the simple steps below:
This Kik hack tool can be downloaded, set up, and run;
Install it on the phone you want to break into;
Open it on your device to continue;
Look at the menu on its dashboard for information.
HACK WITH SPY24
You can read the full review of SPY24 here.
The best tools to hack Kik accounts also have the following features that can help you:
You can see your contacts and calls, track your location with GPS, and see your Instagram, Facebook, Snapchat, and WhatsApp messages and attachments.
When you install Kik hacking programs on your phone, you can start seeing all of your calls, including how long they last and who they are from.
GPS tracking lets you keep an eye on a mobile user by seeing if a certain device is in a certain area.
You can look at voice calls, text messages, WhatsApp attachments, and messages with the help of useful Kik hack apps. With these helpful and easy-to-use programs, you can keep track of a variety of messaging platforms and apps.
Use free services online to hack. Kik
Kik password hacker is an online tool, but if you don't want your ID address to be found, you should use a VPN. Follow these easy steps to successfully hack Kik Messenger on a target device:
Go to the site you'll be using;
Enter the username of your Kik account before moving on;
Pay attention to the different options you have, such as downloading pictures, so you can use the ones you want;
You can find the hacker by doing a scan of your chosen Kik account;
It only takes a few minutes to finish this scan;
To stop hacking and get into your Kik account, you need to fill out a special survey;
You get all the information you need after filling it out.
These steps are easy to follow. They can help you hack into any Kik account online quickly.
How to use special software to hack Kik
This effective way to hack Kik involves using a free program that you can download (like FlexiSpy) that lets you enter a Kik username and get into any account within a few minutes.
Start by getting the spy program and turning it on;
Before using it to hack Kik accounts, you have to fill out a survey and give personal information;
Enter a Kik username;
When you do a thorough search, information will start to come together and be sent to you.
Even though Kik isn't the most popular messenger, it's used by a lot of people all over the world because it has great features. Want to see what other users have sent and received? Use the best hack tool for Kik to do that.
1. SPY24 Kik App Hacking
SPY24 always comes into the light as the ultimate spying app. This is an easy-to-use spy app that can help you get all the information on the target device. It comes in very handy to track all incoming and outgoing text messages of someone's Kik messenger remotely, along with the date and time of every Kik message. Be it you want parental or employee monitoring, SPY24 is the right choice.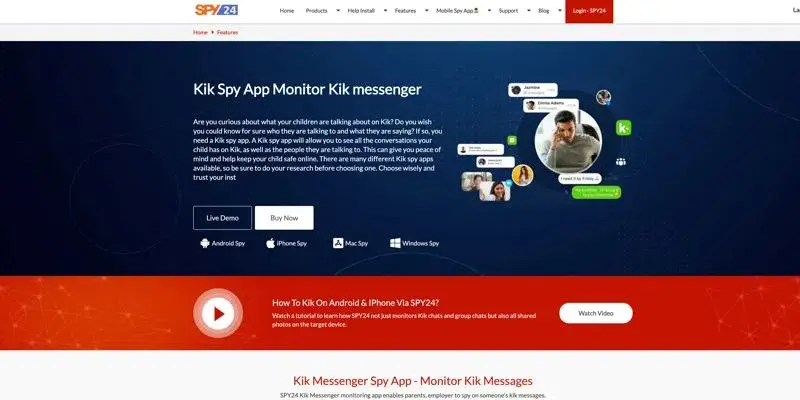 Key Features of SPY24:
Track SMS, call history, real-time GPS location, browser history, etc.
Able to crack passwords of not only Kik messenger
but many other instant messaging apps such as WhatsApp, Snapchat, Facebook, etc.
Compatible with iPhone, iPad, and Android devices.
Works in stealth mode.
Easy, quick install, and supports remote monitoring.
SPY24 Install application free The Most Powerful Hidden Spying App to Monitor Android, IOS Cell Phone & Tablet Device Remotely. Best Android Parental Control App for Kids & Teens Online Safety.
Now take the liberty to monitor Android, and IOS devices with exclusive features better than ever before Monitor all Voice & Text Messages Communication records, Listen to & Watch Surroundings in Real-time Unleash Digital Parenting with Android, IOS Spy App Spy (Surround Listing & Front/Back Camera Bugging) IM's VoIP call recording on Android OS 13 & above With 250+ Surveillance Tools at your fingertips using Android Tracking & Parental Monitoring Software.
2. Cocospy hacks kik account
Another Kik messenger password cracker to rely on in 2020 is none other than Cocospy. This spy app keeps tabs on what your dear one is doing on their smartphone. It can also help you view all sent and received Kik messages along. Like SPY24, it will help you get the job done remotely and 100 percent discreetly.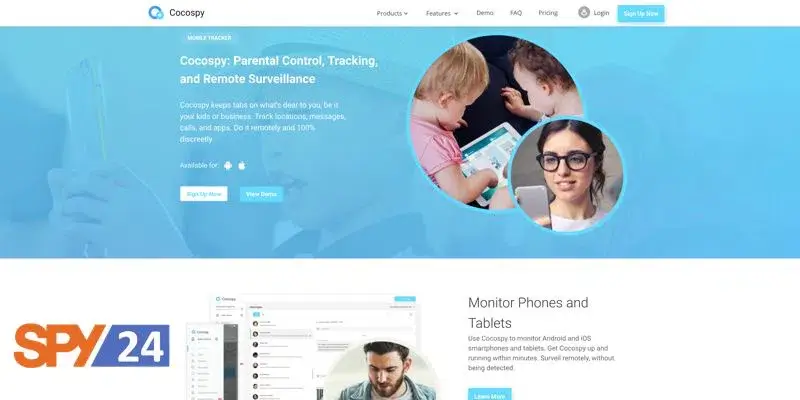 Key Features of Cocospy:
Track calls, SMS, location, Geofence alert, SIM location, and website history.
Not only Kik tracker but also able to hack a password of other social media accounts such as WhatsApp, Facebook, Viber, Instagram, etc.
Works for both iOS and Android devices.
Easy installation.
Supports remote monitoring.
3. Spyic
Spyic is known as the ultimate parental control app and remote surveillance. When you are not able to keep a close eye on your kids, this spy app comes in very handy to do your job. Like other monitoring solutions, it can help you crack someone's Kik account password with ease and check both sent and received Kik messages remotely.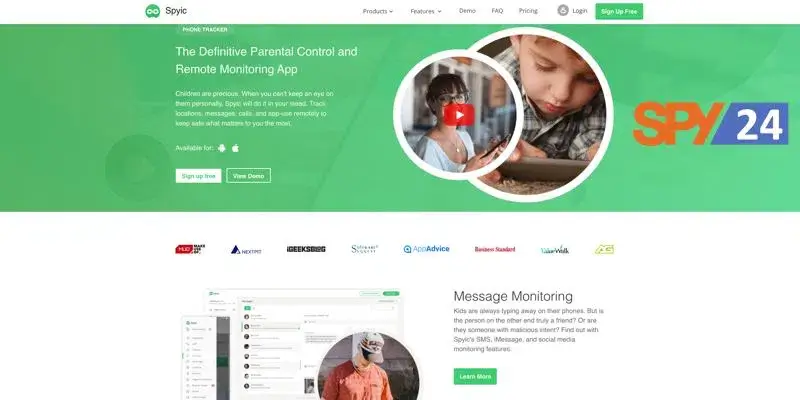 Key Features of Spyic:
Powerful remote tracking features – able to track contacts, text messages, call logs, browser history, and much more.
All popular social media accounts can be hacked – Kik, WhatsApp, Facebook, etc.
100% discreet solution, track remotely without even being found.
Available for both Android and iPhone.
4. KidsGuard Pro
When it comes to the most comprehensive mobile phone monitoring solution, KidsGuard Pro is the ultimate choice. This spy app protects what's important to you, be it your employees or kids. It indeed comes with more than 30 powerful tracking features which include tracking all incoming and receiving Kik messages along with the date and time stamp.
So, how to crack the Kik password using this spy app? It is easy, just like other spy tools, to get the app on the target device, and then you'll get remote access to the target device's Kik messenger.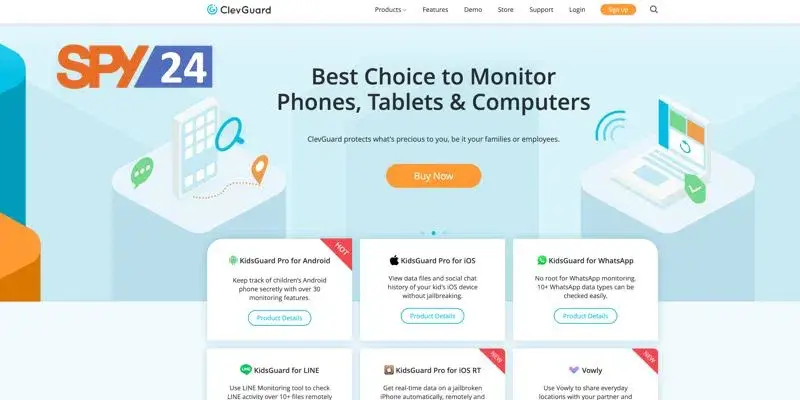 Key Features of KidsGuard Pro:
Get all the information on the target device – SMS, call logs, location, and much more.
Support for both Android and iPhone monitoring.
Able to perform iCloud monitoring as well, let you track iPhones or iPads remotely online.
No need to root or jailbreak the device.
Able to hack the password of many social media accounts which include Kik, WhatsApp, Line, Messenger, Instagram, etc.
5. Hoverwatch hack kik account apple
Hoverwatch is a free mobile tracker that comes in very handy to crack someone's Kik messenger password with ease. It entails many powerful tracking features, which makes it an ultimate choice for parental as well as employee monitoring. Not only does it works on Windows, but it also helps you remotely monitor the target device on Mac.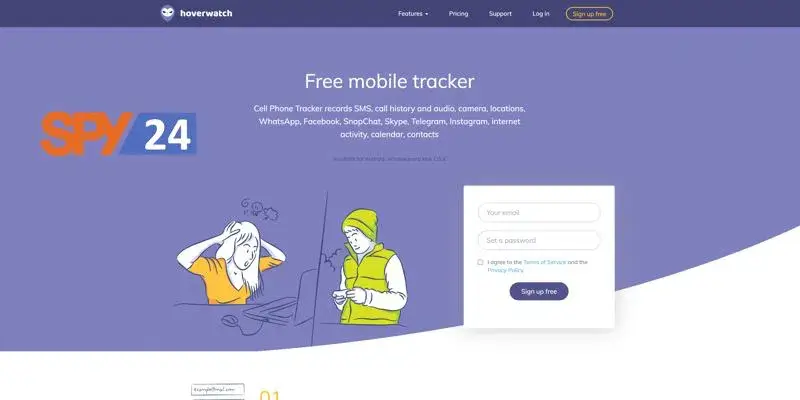 Key Features of Hoverwatch:
Track text messages, calls, locations, and much more.
All social media accounts tracking – Kik, Facebook, WhatsApp, and much more.
Completely invisible as it stays hidden from the target user.
Keylogger for both Windows and Mac.
Support for Android devices only.
6. SPYERA
If you're looking for the most powerful and undetectable spy solution that can help you crack a Kik account of someone's, then look no further than SPYERA. It is best for both parents who want to keep a close eye on their kids and employers who want to ensure that their employees are not misusing their company-provided resources.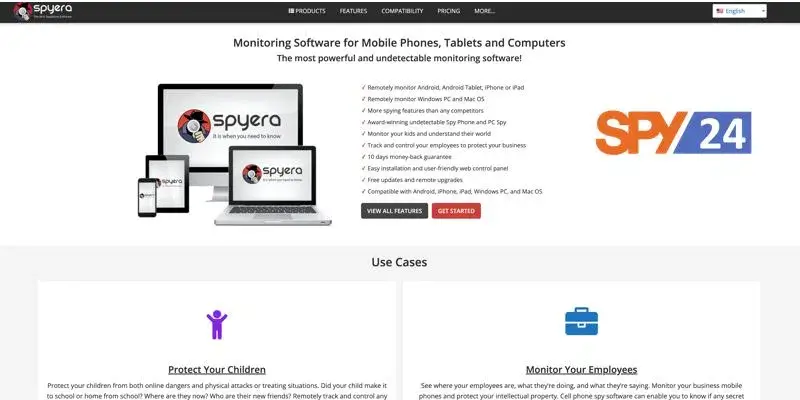 Key Features of SPYERA:
Everything can be monitored – phone calls, media files, text messages, web history, location, and all social media accounts – Kik, WhatsApp, etc.
It is 100% invisible and hidden from the app list and menu.
Works in the background without any evidence.
Let you uninstall the app remotely through your online account with one click
Support for Android, iOS, Windows, and Mac.
7. FlexiSPY
FlexiSPY also comes in very handy to get remote access to someone's Kik account. It is easy to use and works in several different modes, depending on the target Android device. It can help you know all that happens on a smartphone or a computer, anytime and anywhere. The best thing about FlexiSPY is that it offers detailed info on each activity being tracked.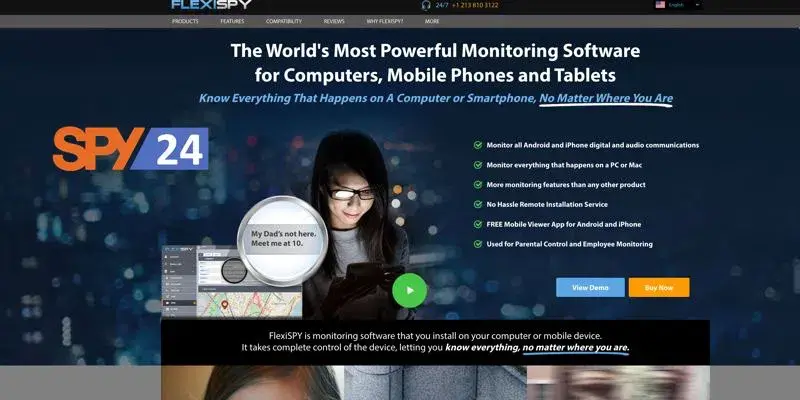 Key Features of FlexiSPY:
Monitor everything – location, text messages, call logs, location, website history, etc.
Track all popular social media accounts – Kik, WhatsApp, Facebook, etc.
Support for Android and iPhone.
Track everything happening on a Mac or Windows PC.
Advanced features like listening to the environment, alerts, and recording phone calls.
8. Famisafe
When it comes to the most powerful parental control app, Famisafe is the ultimate choice. This app is beneficial for parents who want to protect their kid's from both real-world and digital threats. Unlike other parental monitoring solutions, it comes with some advanced features like blocking inappropriate websites that make Famisafe the best option for parents.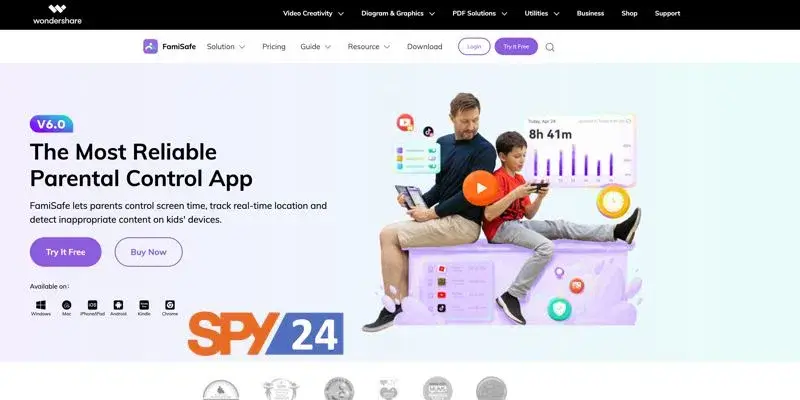 Key Features of Famisafe:
Track messages in various social media apps which include Kik.
Get real-time alerts whenever suspicious activities are detected from your child's device.
Supports blocking distracting apps and websites.
Track phone activity, app installation, and app usage.
Works on both Android and iPhone.
Conclusion:
That's how to hack a Kik account of someone in 8 different ways. We're done with our part to help you give a quick overview of the most popular Kik password cracker apps. Now, it's your turn to pick the one that you find most perfect for you concerning your unique requirements. The best thing is that all Kik password cracker apps covered here offer a free demo, so try it to ensure you're making the right choice!!
People use a bunch of devices every day, including smartphones, laptops, and tablets, and often they can use different messengers on different devices, occasionally or on purpose. Some believe that one software is more convenient than the other; others believe one program is more secure than the rest. As a result, people communicate through about a dozen channels, and it is hard to track communication because of that.
In case you want to track somebody's communication, you have to be aware that generally, this is unethical, and it can also be considered a violation of the law. So if there are any changes to manage the situation without cracking somebody's account in any program, please try to do that. However, it is understandable that people have done this before and will continue to do so. There can be even legitimate reasons for such tracking.
In case you are worried about your child's communication online, and you suspect something wrong is happening, every parent will understand your desire to hack the child's account and see who the child communicates with. If something inappropriate or dangerous is happening, it is better to be guilty of breaking your child's right to privacy than in allowing other people to abuse your child.
The same thing to teenagers; they tend to get into trouble, hang out with dubious companies, and some even tend to disappear for several days or even a week and ignore all efforts of their parents to contact them. So, being aware of where your kid is going and where he is staying is important, and sometimes it can even save the teenager's life. However, you have to be super careful and tactful about this stuff. In case you already have problems with mutual understanding, the hacking of your messenger account will only pour oil on the flames.
Another situation that can theoretically justify your desire to hack the profile in messenger is if you suspect your spouse or partner is cheating on you. Ethically, you have even fewer rights to violate the person's right to the privacy of communication; however, cheating can harm your well-being; therefore, your desire to know the truth is understandable. In this case, you can try to hack the Kik account.
Methods
There are not many options if you want to crack somebody's Kik account and read the texting. One of the easiest methods is to download a password cracker, find out the password, and enter the messenger, preferably via the same device the person uses. Otherwise, the owner will be notified that the account was entered via another device, and you don't want that. It is easier to do with the majority of smartphones, but not with an iPhone. To crack the profile via the iPhone, you will have to jailbreak the gadget, which is a complicated task. After that, you will get a password and read the texting threads.
How to Hack Someone's Kik Account – Kik Messenger Account Hack 2022
How to get into a Kik account without knowing the password. Can you hack into someone else's Kik account online without a survey? A step-by-step guide to Kik messenger hack
If you have a teen-aged child, they might have started using Kik. They might start spending a lot of time on this app, making you worry that they might talk to strangers or plan something dangerous. So, how to hack someone's Kik without a survey?
What Is Kik? How to get into someone else's Kik account
Kik is an instant messaging app that lets you send text messages, photos, gifs, and short videos. It can be used to talk to friends and share cool things with them. You can also play games and meet new people on the app.
To use Kik, you need to have a phone number. Also, you'll need an email address to sign up. The best thing is that it's easy to make an email address, so anyone can use the app.
The app has a few things that teens like. For example, you can find friends who like the same things you do or talk to friends one-on-one. Also, it lets someone start a group chat where they can talk. You can talk from one operating system to another, like from Android to iPhone and back. It also lets users hide their identities. But that doesn't mean you can't control it. Here's an example of how you can track it, just like you can control other apps that kids like, like Instagram.
The Best Kik Hacking Apps for Android and iOS
SPY24 is the most advanced tool for hacking into Kik.
KidsGuard Pro is the best tool for Android phones and tablets to hack Kik.
Cocospy is the best app for iOS devices that lets you hack Kik.
Is it risky for children to use Kik?
Kik can be useful and fun, but it can also be dangerous for teens, which makes you want to know how to spy on someone's Kik. Here are some of the possible risks the child faces when using Kik:
They will be able to talk to people they don't know.
It is known that there are a lot of predators on the app Kik, and it doesn't take much work to get rid of their profiles.
There are no security measures in place to stop the spread of inappropriate messages or sexually explicit content.
Teenagers could be groomed if they hang out with the wrong people, especially if they talk to strangers.
Can SPY24 be used to break into a Kik account?
If your child uses Kik and you are worried about what they do, you may wonder, "How to hack someone's Kik without a survey?"
You can check someone's Kik messages, thanks to SPY24. So, if you think your child is doing something wrong, you can check their messages and make sure they don't talk to strangers or get into something dangerous.
Install SPY24 so you can start following your teen's Kik account. You can try out the Kik monitoring app by looking at a demo version. If you like it, you can then download the real app and pay for the service to use all of the SPY24 features.
You will need to make a free account first. All you have to do is type in your email address. Then, the people who made the site will set up your account. Then you need to choose the right plan for your needs and the device you use.
Once you've paid for your subscription, you can log in to your Control Panel and watch what someone is doing on Kik. With SPY24, it will be easy to see everything the target sends or gets.
What else should you do to hack your Kik Messenger account?
Even though SPY24 is a great way to hack into a Kik account, there are other things you can do to make sure your child is always safe when using the app. Here are some ways you can make sure they are safe:
Show them how to block people who bother them or seem sketchy.
Help them come up with a good password. This will make sure that bad people can't get into their accounts.
Talk to them about how there are predators on the app, and tell them why they shouldn't share personal photos and videos.
Look at the visual content they share and teach them why they shouldn't send inappropriate pictures or other content to anyone, especially strangers.
Tell them what they can talk about with strangers and what they can't.
Teach them what to do if something bad happens and they need to tell Kik about it.
Why Hack Someone's Android & iOS Kik Account?
You can get into someone's Kik account and see all of their text messages, photos, and videos.
If you need to see call details from the target device, many tools let you read the names, phone numbers, and call lengths of all incoming and outgoing calls.
Look at your Web history: As I said above, tools let users see the browsing history of the target device. This includes the URL of the page visited as well as the exact date and time of the visit.
Tools make it easy to listen in on chats over instant messaging. You can also watch conversations from WhatsApp, Skype, Line, WeChat, and other instant messaging apps.
Check the progress of other social apps: SPY24 also tells you the status of social apps like Facebook, WhatsApp, Snapchat, Line, Viber, Skype, Instagram, Tinder, and others.
Track GPS Location: It can be used to find out where the target has been and where they are now. You can also set up geofences.
How to keep someone from breaking into your Kik account?
As you can see, it's pretty easy to hack a Kik account without getting caught. But if you want to keep hackers from getting into your Kik account, try following these tips.
Keep your phone close to you at all times so no one else can use it without your permission.
Also, lock your phone's screen and make a passcode that is hard to guess.
Try installing an anti-malware or anti-spyware app on the device to keep it safe.
It's best not to connect your gadget to a public computer or network because doing so could compromise its security.
Don't click on links sent to you by people you don't trust through Kik or another messaging app.
Turn off the feature that saves automatically and don't use the same password for all of your accounts so that no one can get into your account information.
How to Remotely Hack Someone's Kik Messages?
Here is a simple way to get into someone's Kik account from afar…
Step 1: To hack a KIK account, buy a paid subscription to SPY24.
Step 2: A link has been sent to your email. Go to Control Panel by clicking on the link.
Step 3: Get physical access to the device you want to spy on, root it or break it out of jail, and then install SPY24 on it.
Step 4: To hack a KIK account, go to your Dashboard, enter your username and password, choose Keylogger or Kik from the drop-down menu, and start watching what the target device does.
To hack a Kik account without having to fill out any kind of form?
We've covered three methods for breaking into a Kik user's account in this article. Take your time reading this article.
On the internet, how do you hack into a Kik account?
A Kik account cannot be hacked using the internet. However, there are other apps for both Android and iOS that can accomplish the same thing.
Is it still possible to hack Kik in 2022?
It is possible to gain access to someone's Kik account in several ways. Using phone hacking tools is the most common method of hacking a Kik, however, there are other alternatives as well.
Is Rooting Necessary to Install a Kik Hack App on the Target Phone?
In an ideal world, the type of Kik hacking tool you use would determine this. Root access is not required by the majority of advanced trackers (such as SPY24).
Is There a Kik Online Hack That Works?
Many internet passwords hackers use for Kik are just gimmicks that may or may not work, unfortunately (instead they would ask you to complete unwanted surveys). You might want to take a look at the Kik cheats I've compiled in this post.
How to Hack a Kik Account Without a Survey?
Device trackers can help you learn about hacking Kik accounts without having to deal with annoying pop-ups. The most popular Kik hack programs are SPY24, Spyic, and Cocospy.
is the other user aware that I'm monitoring their Kik messages?
The majority of today's Kik hacking programs (like SPY24 and Spyic) have a built-in stealth mode. As a result, you can spy on their Kik chats without being spotted after you activate stealth mode.