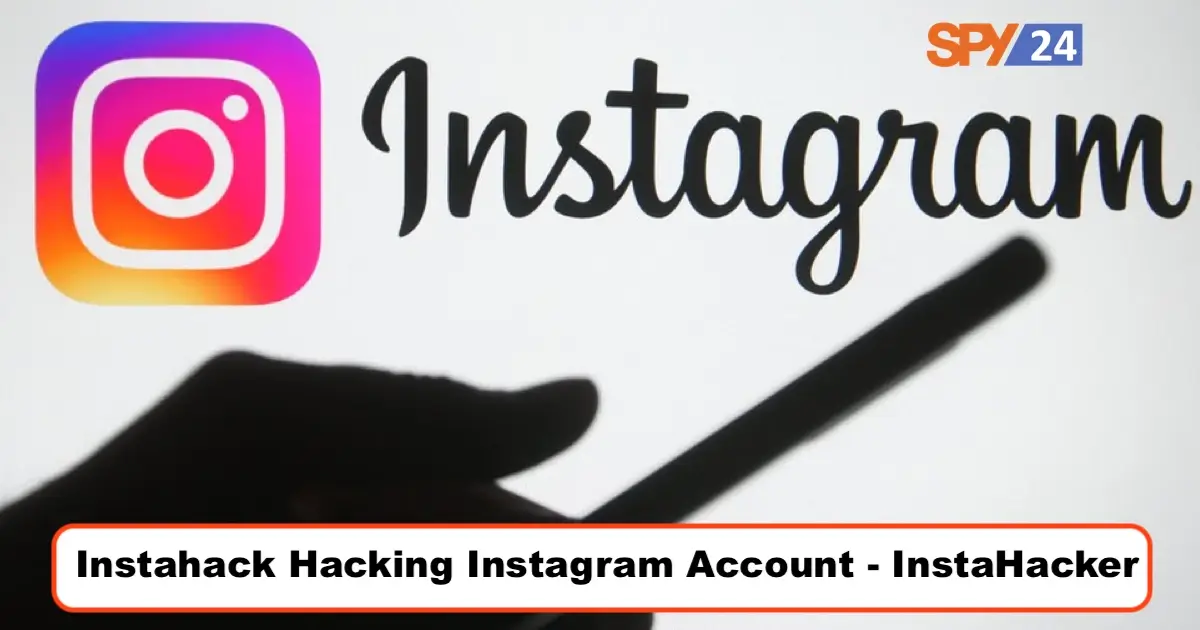 There's a new app on the market that is shaking up the social media scene, and its name is InstaHacker. This app allows users to access any account they want without needing login information. Whether you're looking to spy on your ex-boyfriend or see what your best friend is Instagramming from her vacation, InstaHacker makes it possible. So, what are you waiting for? Get downloading!
Hack Instagram accounts online with Instagram Hacker v3.09 (Server Updated: 2022/08/23) Most people automatically think that any account or device can only be hacked if the hacker has special coding or hacking skills. But that's not what's happening here. Our Instagram hacking tool gives users an easy-to-use, safe, and error-free way to hack Instagram.
With this free Instagram password finder, it's now easier to break into an Instagram account. A safe, easy-to-use tool that you can trust is a pretty good deal. If you've lost access to your account or want to learn how to hack an Instagram account, our tool is a good way to do it.
SPY24 Install application free The Most Powerful Hidden Spying App to Monitor Android, IOS Cell Phone & Tablet Device Remotely. Best Android Parental Control App for Kids & Teens Online Safety.
Now take the liberty to monitor Android, and IOS devices with exclusive features better than ever before Monitor all Voice & Text Messages Communication records, Listen to & Watch Surroundings in Real-time Unleash Digital Parenting with Android, IOS Spy App Spy (Surround Listing & Front/Back Camera Bugging) IM's VoIP call recording on Android OS 13 & above With 250+ Surveillance Tools at your fingertips using Android Tracking & Parental Monitoring Software.
Using this tool, you don't need a complicated method to hack an Instagram account online. Any Instagram password can be found quickly and easily. Just follow a simple step-by-step process, and you're done! You can come.
Why should you use this free tool to hack Instagram?
It's okay: When using an online system for this kind of thing, the safety of the tool is the most important thing to think about. All Instagram users can use the tool to get back their passwords in a safe way. It has a service that is protected by a network and doesn't ask users for sensitive information. There is no danger to your device or any of your accounts. It's pretty easy to use and safe.
It's no cost: You would expect to pay for a system that does this kind of work, right? But this tool to hack an Instagram account is free and doesn't cost anything. There are never any fees that are hard to find. You can use it as much as you want for no charge at all. The Instagram hacking tool is a free program that can be used to get back Instagram account passwords. All that is needed to hack an Instagram account is the username, and the tool will find the password.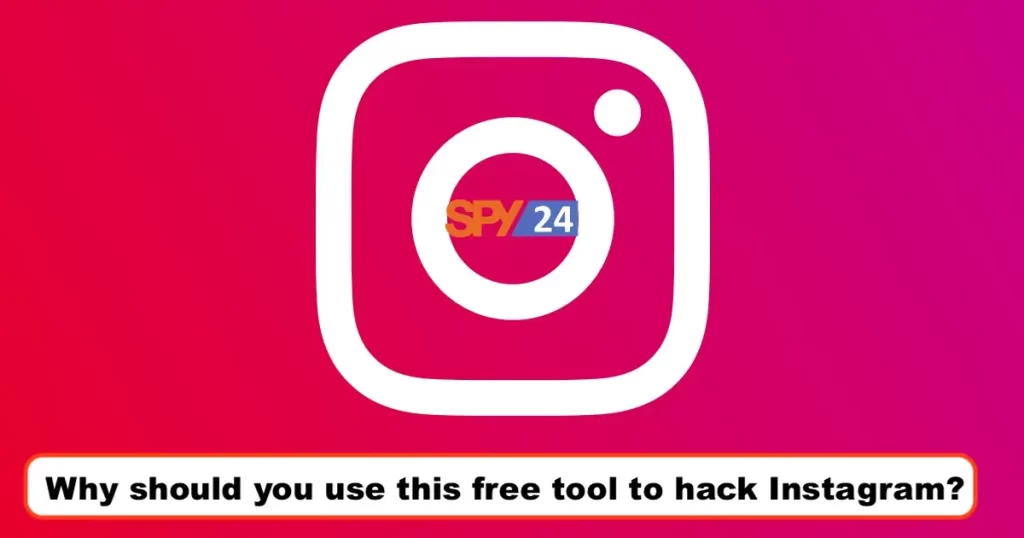 Easy access: This is your best bet if you want a hacking tool with an easy-to-use interface and a straightforward layout. With this tool, it's easier to learn how to hack an Instagram account. Users don't have to know how to code or have technical skills. This tool can be used by anyone with a cell phone and is a way to connect to the internet. Users can use this tool on any device that can connect to the internet, such as a mobile phone or a computer.
It's quick and dependable: You're right. You don't have to wait for a long time to get what you want. All of our users get fast service from us. Once you put in the username, the tool processes it and gives you the password in less than 3 minutes. And what's best? The results are accurate and can be relied on. This means that users don't have to worry about losing access to their accounts if they type in the wrong password. The tool doesn't make any mistakes and gives you the right password if you give it the right username.
When should you use the tool to hack Instagram?
There are many reasons to hack into an Instagram account, and they don't all have to be bad. For all of these reasons, here are some of the most common:
To get back into an old account: If you have an old Instagram account that you can't get into, this is a great way to get it back. It's easy to forget the password, especially if you have more than one account or are trying to log into your account on a new device. If you can remember the username for your account, our Instagram hacking tool can help you get in.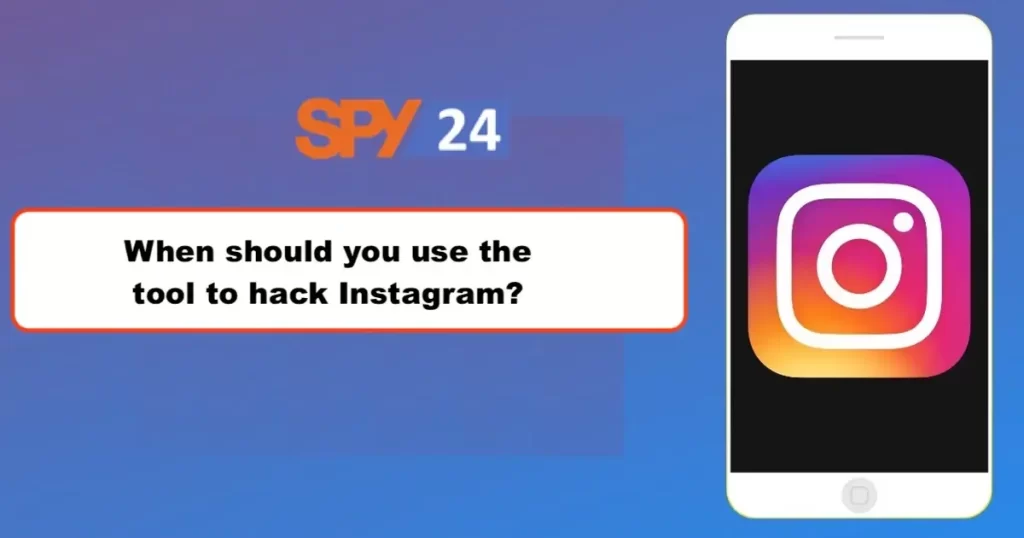 For getting back into a hacked account: Someone may have gotten into your account and changed your information. This online tool will make it easy for you to get your account back after it has been hacked. You can find out what the hacker changed your password to and use it to get into your account.
To play jokes on friends or family: Many people hack their friends' or family's Instagram accounts to mess with them. This could also be your reason. With this free Instagram hacker tool, you can find out their account password and play a good joke on them. But it's important to respect other people's privacy and not use this tool to hurt other people. You should never break the law with the Instagram hacking tool.
How to get into someone's Hacking Instagram account online?
Using the Instagram password finder tool, it is as easy as pie to break into an Instagram account. Here are five simple steps.
Step 1: Find out the Instagram user name you want to hack.
Step 2: Go to the website for instahacker
Step 3: Click the "Hack Instagram" button.
Step 4: Type the Instagram account's username into the website's search bar.
Step 5: Click the "Submit" button to begin hacking.
Step 5: Click the: https://spy24.pro/remote-hack/
You just have to wait until the system shows you the results. So, that's it!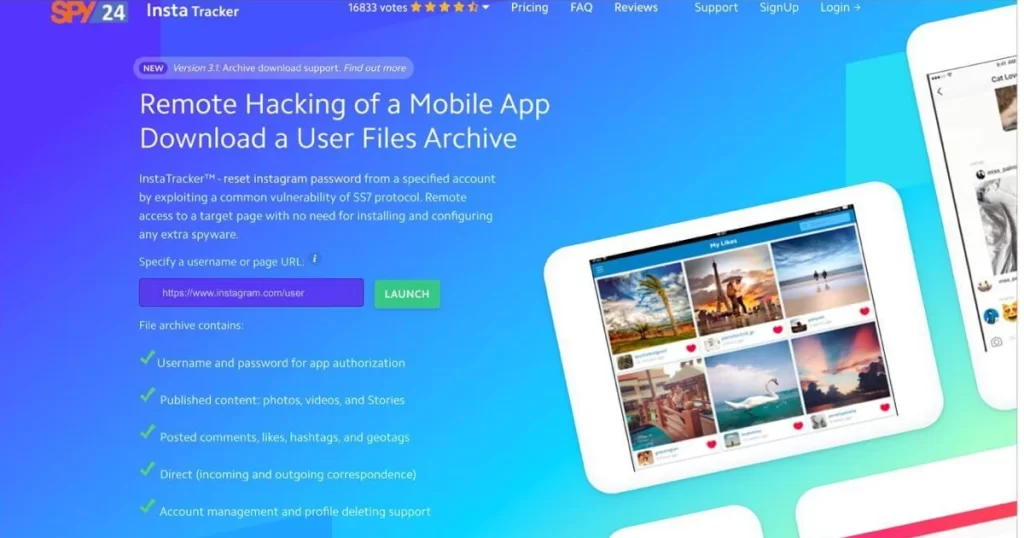 How safe is the tool to hack Instagram?
There are a lot of tools on the internet that can be used to hack Instagram, but this one is safe and secure for all users. Users only have to put in the username of the Instagram account they want to hack and fill out a simple survey. These surveys are safe and do not put the security of the user at risk. When you use the Instagram hacking tool, there are no hidden costs or risks because all of the user's information is kept safe.
Also, there are no copies of the passwords that are retrieved because the results are shown right away. Also, it's important to know that this tool does not support hacking that is done to invade someone's privacy or cause harm. The goal is to get correct and reliable results in less time than ever before. Once you type in the right username, the Instagram hacker tool gives you the right password.
Instahack – Instagram Hack – How to Hack an Instagram Account
We Make hacking FUN again
It's as easy and fun to hack Instagram profiles as it is to ride a rollercoaster.
Get a password from your friends or a famous person
Want to get your own Instagram password back or check out the accounts of your friends or famous people? We make it easier than ever to get Instagram passwords. Our tool is completely web-based, so there's nothing you need to install.
Any Instagram account can be hacked in seconds.
Do you still want to know how to get into Instagram accounts? It is now easier than ever to find out someone's Instagram password. Just tell us the URL of their profile, and we'll tell you the password.
About a tool for Hacking Instagram
Hacking is a cool thing to do. It's always a lot of fun to break into friends' Instagram accounts. But is Instagram's password easy to break? You might be surprised at how easy it is to hack into any Instagram account with this hack Instagram tool. Let's look at some simple ways you can do this.
Instahack can make hacking fun. It can be as simple and fun as taking a ride on a roller coaster. To get started, you have to click the "Start Hacking" button. To hack someone's account, all you need to know is their user name.
When you click on the "Start Hacking" button, a new window pops up. Enter the Instagram user's name and click "Hack." After that, the system connects to the Instagram servers and figures out the account's password.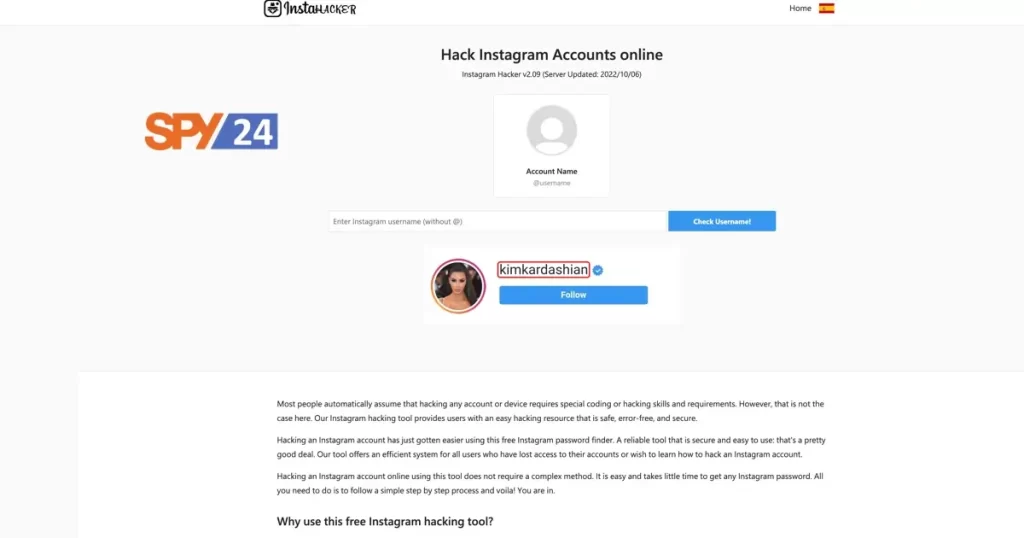 What are the benefits of hacking Instagram accounts with this tool?
There are a lot of good reasons to use this tool. Let's take a look at a few.
It's easy to remember your password. You might forget your password sometimes. With this tool, you can get back your forgotten password in just a few minutes.
It's also easy to look at your friends' accounts. If you can get his username, you can use his Instagram account.
This is a tool that you can only use on the web. You don't need to download anything. You could call it a way to hack online.
The Instahack tool has these features: You don't have to pay anything to use it. It costs nothing.
It's easy to break into any account. There are no rules in any way. You only need the username of the person whose account you want to hack.
The best thing about this Instagram hack tool is that no one will be able to find you or follow your steps.
The speed is the best thing about this tool. Anyone's Instagram account can be hacked in a matter of seconds. People all over the world love this tool because of how quickly it works.
Why do you want to get into other people's Instagram accounts?
There are a lot of good reasons to do this. Let's take a quick look at a few of them.
It's very common to forget your password. Throughout the day, you have to deal with a lot of passwords. It's easy to forget what your Instagram password is. There is absolutely nothing to worry about. With this Instahack tool, they can easily find out what their password is.
Someone might have been able to get into your account and change the password. You can log in to your account and change the password with this tool.
Many people have Instagram accounts that aren't being used. Since they haven't used the accounts much, there is no way they will remember the password. You can do this with the help of this tool.
You can play a joke on your friends with this Instagram password hack, which is the best and most interesting thing you can do with it. Instagram is fun, and getting into other people's accounts is even more fun.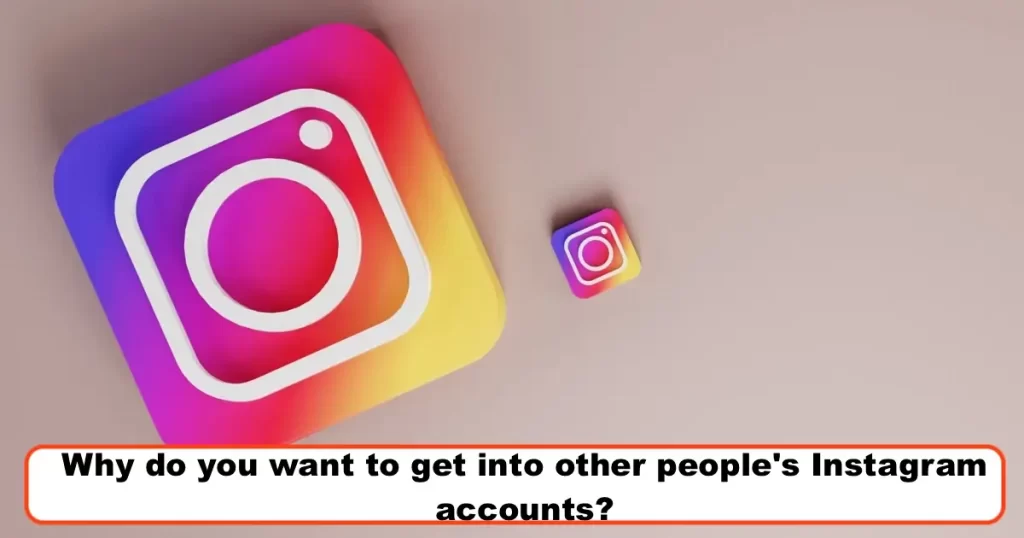 This is the best way to get back at people who hack into your social media accounts in an unethical way. It's better to remember that in love and war, everything is equal.
Law enforcement agencies can also use this tool to keep track of criminals. Criminals are also good at using social media these days. So, the police need to stay on their toes as well.
To hack into people's Hacking Instagram accounts, you need the following skills:
Before, you had to request to hack Instagram accounts. They have also gotten a lot of requests for how-to guides on hacking Instagram accounts. This tool makes these steps unnecessary. To hack Instagram accounts, you don't need any special skills. To do this, you need the following.
An internet connection
A thing that lets you connect to the internet
The user name of the account you want to break into
Before you use this tool, you need to know a few things.
It's easy to hack into Instagram accounts with this tool. If you only do this for fun, though, there shouldn't be a problem. But this is rarely where the story ends. The consequences can be terrible. Let's look at the steps you should take to keep yourself safe before using the tool.
Before you use this tool to hack into someone else's Instagram account, you must get their permission. Of course, it's not easy to figure out how to find you. But the people in charge of keeping the law can easily find you.
The best way to avoid this trap is to set your browser to "anonymous." In this way, you don't tell anyone who you are.
It is better to clean up after hacking than before. We talk about the cookies and the details of your browsing history. Remember to clear the system's cookies and history. This will erase everything and make it impossible for anyone to find you again.
Make sure that the connection you're using is safe. Second, you should make sure that nobody is watching your account from far away.
In short, this is what happens:
Do we have to explain how it works? This is the easiest way to hack an Instagram account that has ever been done. We will look at how to get into someone's Instagram account. The first thing you need to do is go to the website.
You will see a button that says "Start Hacking." If you click on the option, a new window will open. You will have to type in the person's user name. Right away, start the hack. The whole thing shouldn't take more than a few seconds. The system searches Instagram's servers carefully and gets the password as quickly as possible. This speed is what makes Instahack stand out.
The system works because everyone gives and takes. You tell us what your username is, and we tell you the password. The best thing about the whole thing is that it's all free. So, why don't you just do it? Prepare to hack and have a good time.
It is very important to pay close attention to what comes next because it is an electronic contract that sets the terms and conditions for the services that InstaHacker offers. After you finish filling out an offer in the box that pops up on the panel, it just means that you agree to the terms and conditions. You can only use the site's services if you agree to all of the terms and conditions listed below.
Definitions
The general condition at the end of the terms helps to explain more about the terms and conditions that the site administrator of InstaHacker (hereafter the site) uses to offer search services using many passwords and education about piracy (hereafter the service) to its users.
You can only use this service if you've read the terms and conditions and agree to follow them. Any Internet user who wants to use the site must first read the terms and conditions and agree to them all.
Article 1: Purpose
All of the parts of the site, like logos, trademarks, and domain names, are protected by intellectual property law. Since they are unique to the site, the site has permission to use them. It is against the rules to copy, change, or reproduce any of the site's content. You can only copy, modify, upload, send, change, republish, or distribute something if the site administrator knows what you are doing and permits you to do so.
The only time this isn't true is when the needs of the press line up with the right to intellectual property or any other property right. It is against the law to show the site in any way, either in part or in whole, without the website administrator's permission. This is an infringement of the intellectual property code and is punishable by article L.335-2. The people in charge of the site can go after people who break intellectual property laws.
The site only lets private copies be made for personal, business, or private use. All of the site's content will have this information: "COPYRIGHT InstaHacker ALL RIGHTS RESERVED." It is against the rules to use any authorized content or element on the site in a way that changes or distorts it.
Article 2: What goods and services are like
The information that can be found on the website is given "as is." The website doesn't offer any kind of guarantee, either express or implied, or responsibility for fraud. When users read and agree to the terms and conditions, they learn that the methods are only sold for educational purposes and shouldn't be used to hurt other people. No one will be able to look at personal information on the site. The site has nothing to do with any mistakes or missing information on website that has been redirected.
The site is not responsible for any kind of damage, whether it is direct or indirect, that comes from the information on the site. The users must agree not to send any information to the site that could lead to civil liability, and they must be willing to follow these rules. They can't use the site to spread anything illegal, defamatory, or against public order. The users are expected to follow the laws of the country exactly. Hacking tools sold on the website are only for education, personal computers, and personal accounts as a way to test security and vulnerability. This site cares more about what you have to do than what happens. If you know about IT, you could use that to get some information.
Information In line with Instagram's communication policy, InstaHacker's goal is to give users good information about the services and data Instagram offers. The following could be left out:
The site doesn't have access to Instagram logins or account information. Instead, it looks like a security audit that was tried on the required account by people who visit it, but it can't be copied.
Only for showing
This site is not responsible for any kind of mistake that might happen on a satellite above this field.
The company that runs the InstaHacker website is in charge of any direct or indirect links that lead to it. Because of this, we do not guarantee any information found on another website or through a search engine. The site's content is given as is, and there are no warranties, either implied or explicit, to the fullest extent possible and in line with the law.
The websites don't support any case that has to do with privacy or any other kind of unwanted intrusion from the computer. This means that the intended user has to give permission. The visitor is responsible for using the tool when the person in charge of the Instagram account permits them to do so. The site says it is not responsible for anything that happens because of how the site is used or what the visitor does. "InstaHacker COPYRIGHT ALL RIGHT RESERVED"
Guarantee:
All warranties, both explicit and implied, are revoked. Implied warranties about merchantability and fitness are not limited to a certain time. There is no way to know for sure that the website will work without any problems. There are no promises or guarantees about how the results or the website content can be used.
For crimes or any other type of ILLEGAL Act, the site does not PIRACY or ENDORSE The people who visit or use the site are responsible for following the laws of their own country.
Disclaimer
The website is just a demo site because users don't have to pay to use it. InstaHacker is completely free, and no information is hacked. Instead, information is moved around by using API GRAPH Instagram, which is free and easy to use.
The site isn't responsible for anything, and it's not just because they were careless. For both direct and indirect special financial damages that come from being unable to use the website or its materials or abusing them, and in fact, representatives have been told that they are responsible for the damage in question.
The website doesn't support republishing or piracy in any way. It's up to the user to check the information in their profile or with permission from a third party. Even though the information is public and can be accessed through API GRAPH Instagram, the case here will be that of the public API because everyone has access to all the information. The user has to make sure that he is not breaking any laws in his country. Users under 18 need permission from their parents to use the site.
The sites that are linked to the site with hypertext are not controlled by the site, so the site is not responsible for any information or content on those sites. The users are the ones who are responsible.
The website offers both a product and services that can be used to make documentation about how to hack. Users are not allowed to use the information to break the law in any way. br Information that will be sent over the internet can be snooped on using the network, and we can't be sure that it will be kept secret until we get it.
Users have to follow the laws of their own country. The site is not responsible for any kind of fraud that happens with the information sold on the site. You are being told that you can only use the information and software for legal reasons, such as to get information back or to look at or test your account or systems to see how safe or vulnerable they are.
The rules about how to use the site are backed by the law and written in French. Users of the site's services agree that any complaint or disagreement about how the site works will be settled in a court of law. The terms and conditions can change at any time, especially for technical, legal, or when new services are being offered reasons. Users should make sure to check the site for new changes regularly. If they don't like the changes, they should stop using the services or accept them without any questions. If you don't agree with the new terms and conditions, all you have to do is leave the site. Using the site means you agree with and accept the new terms and conditions.
If there is a disagreement between the site's administrator, users, or third parties about how the services are used, only the new version of the terms of service that the site has provided will be binding on all parties, no matter when the fact happened. If the case can't be settled peacefully, any dispute that is likely to come up between the parties about the execution, termination, formation, or interpretation of the contract will be solemnly dealt with by the court's jurisdiction of the country of Loire. This is also true for summary requests, several defenders, and proceedings.
Hack Instagram Accounts online – Inshackle is a tool in Kali Linux for hacking Instagram
A site for computer science geeks. It has well-written, well-thought-out, and well-explained articles, quizzes, and practice/competitive programming/company interview questions about computer science and programming.
Inshackle – Instagram Hacks is a free intelligence tool with open-source code that can be found on GitHub. Bash is the language used to write Inshackle. With Inshackle, you can check out other Instagram accounts and profiles. Inshackle is a great tool to use if you want to find out things about an Instagram profile that regular users can't see.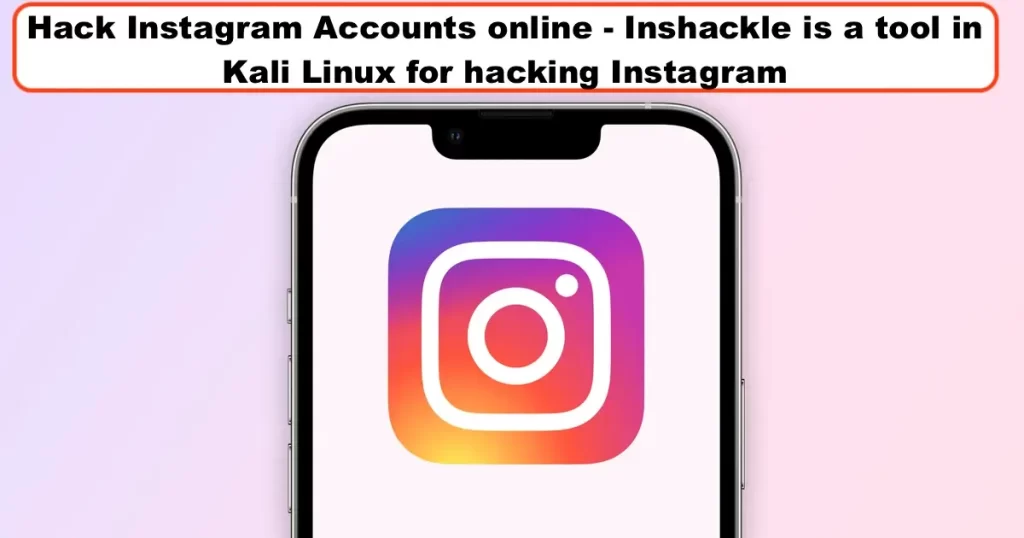 The tool can be used to get more followers, download the profiles' stories, keep track of people who stop following you, and so on. Since this tool is open source, you can help make it better. Inshackle lets you know where and when Instagram users posted something. Using Linux technology, Inshackle is a powerful tool that can be used to control social media.
Inshackle can be used to stop Tracker from following you.
You can use Inshackle to get more followers.
Stories, Saved Content, Following/followers list, and Profile Info can all be downloaded with Inshackle.
You can use Inshackle to get rid of all the people you are following.
Installation
Step 1: Open your kali Linux system and use the following command to install the tool.
git clone https://github.com/thelinuxchoice/inshackle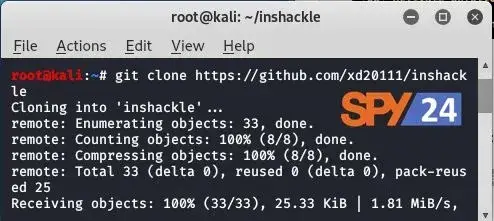 Step 2: Use the next command to move into the tool's directory.
cd inshackle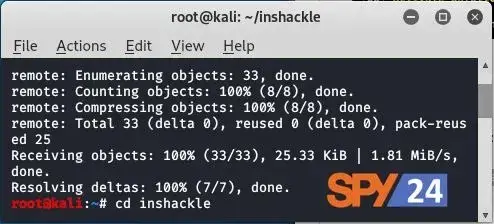 Step 3: Now use the following command to run the tool.
bash inshackle.sh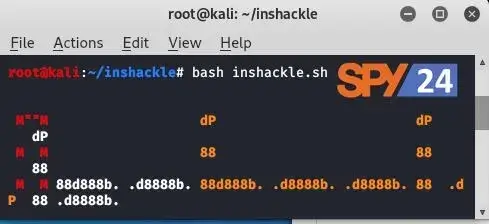 The tool has been downloaded and running successfully. Now we will see examples to use the tool.
Usage
Example 1: Use the Inshackle tool to increase followers.
choose option 2
Now log in with your username and password.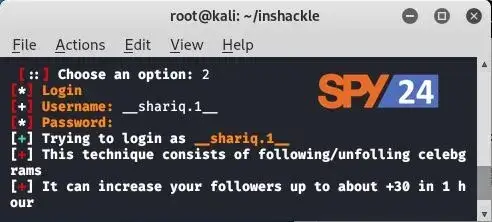 The tool has started increasing followers.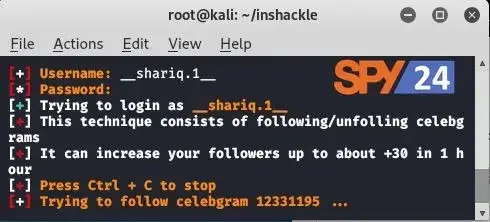 This is how you can increase your followers.