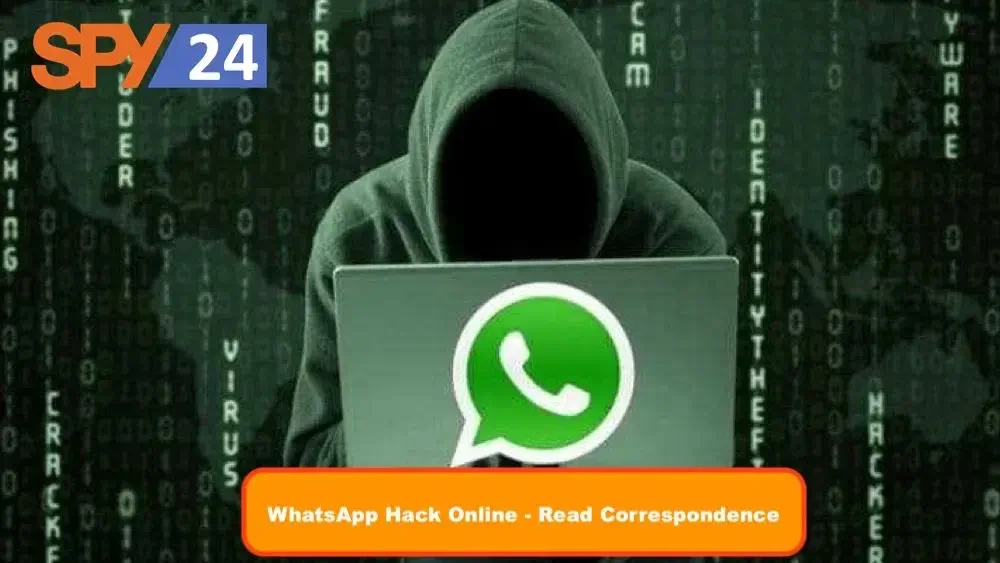 WhatsApp is a messaging service with over 1.5 billion users. While it is generally very secure, there are ways to hack WhatsApp. In this blog post, we'll explore some of the methods that hackers use to infiltrate WhatsApp and how you can protect yourself. Stay safe out there!
Whatsapp is a messaging app with a lot of features, including the ability to hack into someone's account If you're curious about how to do that, keep reading
If you want to hack into someone's WhatsApp account, there are a few things you need to know first. Once you have access to their account, you can see all their messages and even control what they can see. Hacking someone's WhatsApp account can be helpful if you're trying to keep track of your children or employees, or if you think someone is cheating on you. However, it's important to remember that hacking into someone's account without their permission is illegal, so only do it if you're sure you won't get caught.
There are many ways to do this, including using spy apps or simply guessing their password
There are many ways to hack into someone's WhatsApp account. The most popular methods are using spy apps or simply guessing passwords. Spy apps work by giving you access to the person's WhatsApp account through their phone. All you need is their phone number and you can start monitoring their account. However, this method is not foolproof and can be quite expensive.
The other method is to simply guess the person's password. This can be done by trying out different combinations of numbers and letters until you find one that works. However, this method is also not guaranteed to work and can take a lot of time.
1. You can use it to communicate with your friends and family
2. It's also great for business purposes
One of those things is that you can hack WhatsApp messages iPhone.
Hacking WhatsApp messages without jailbreak are possible, but there are a few risks involved. First of all, if you're not careful, you could end up downloading a virus or malware onto your device. Second, if you're not using a VPN, your IP address could be exposed, which could lead to identity theft or other cyber crimes.
So, if you're still interested in learning how to hack WhatsApp messages without jailbreak, here's what you need to do:
1. First, you'll need to find a reliable spy app. There are many on the market, but not all of them are created equal. Do your research and read reviews before settling on one.
2. Once you've found a spy app that you trust, go ahead and download it onto the target device.
3. Follow the instructions provided by the app to complete the installation process.
4. Once the app is installed, it will start collecting data from the target device, including WhatsApp messages.
5. You can then log into your account and start viewing the collected data, including the WhatsApp messages.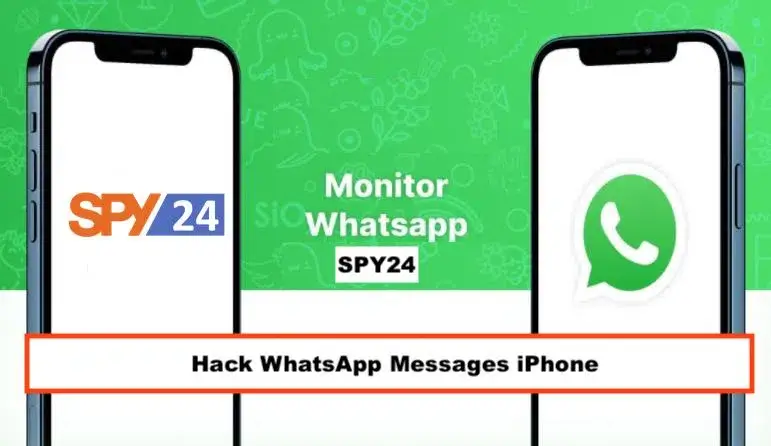 We'll show you how to hack WhatsApp messages without jailbreak
As you can see, hacking WhatsApp messages without jailbreak is relatively simple and can be done in just a few steps. However, as we mentioned before, there are some risks involved. So, be sure to take those into consideration before proceeding.
And we'll also tell you about some of the risks involved in doing so
Despite the risks, hacking WhatsApp messages without jailbreak can be a great way to keep tabs on your children or employees. Just be sure to use a reliable spy app and take precautions to protect your own device and data.
Once you have access to their account, you can see all their messages and even control what they can see
Whichever method you choose, hacking into someone's WhatsApp account can be a helpful way to keep track of your children or employees. However, it's important to remember that hacking into someone's account without their permission is illegal, so only do it if you're sure you won't get caught.
An extremely popular and successful messaging app, WhatsApp has naturally been the target of hackers and malicious attacks. Of course, the intentions of hacking a WhatsApp account are not always malicious or illegal; many times, concerned parents ask for monitoring their children's accounts, ethical hackers are looking for criminal activities, etc.
WhatsApp Hack Online free test
How to WhatsApp Hack Keyloggers
WhatsApp developers and the security team have done their best to fix security flaws, and optimize the protection and privacy of the users. For instance, it was announced back in 2022 that end-to-end encryption will be applied to all WhatsApp chats. It means that only the sender and recipient can read the sent message. However, every security measure is still vulnerable and not foolproof. Sometimes, it is easy for experienced hackers to pass the security barriers.
keylogger is an easy, inexpensive tool used for hacking. A keylogger is a program that keeps "logs" of the keystrokes typed in a device, be it a computer or a mobile phone. It stores these logs for further use by the hacker. The hacker can read the logs later and decipher the desired information, like passwords, or read whatever the user types into their WhatsApp chats. Moreover, most spying software has an integrated keylogging feature.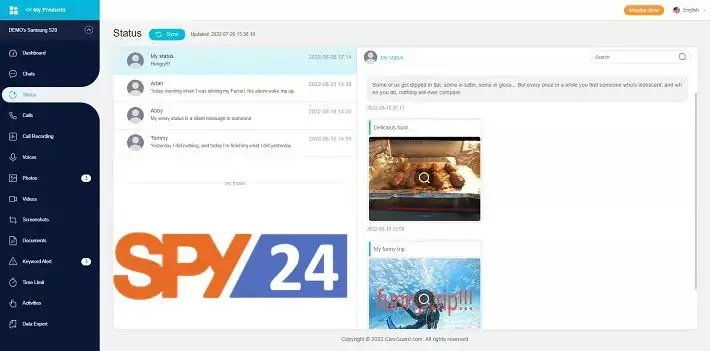 However, keyloggers are useless against anti-virus programs, and also most of the free keyloggers are malware themselves. Some of the recommended keyloggers include SPY24 Personal Monitor (works on Windows and Android & iOS, has a free version), and Actual Keylogger (for Windows and MAC, prices from, has a free trial).
SPY24 Install application free The Most Powerful Hidden Spying App to Monitor Android, IOS Cell Phone & Tablet Device Remotely. Best Android Parental Control App for Kids & Teens Online Safety.
Now take the liberty to monitor Android, and IOS devices with exclusive features better than ever before Monitor all Voice & Text Messages Communication records, Listen to & Watch Surroundings in Real-time Unleash Digital Parenting with Android, IOS Spy App Spy (Surround Listing & Front/Back Camera Bugging) IM's VoIP call recording on Android OS 13 & above With 250+ Surveillance Tools at your fingertips using Android Tracking & Parental Monitoring Software.
Hacking using the phone number
The services offered by WhatsApp use the mobile phone number. At the same time, there is a major flaw in telecommunication networks as they are based on the signaling system SS7 (Signaling System number 7) for connection. Hackers can exploit this flaw to trick the telecommunication network provider and make them believe they are in the possession of the target phone number. WhatsApp sends the verification code to that number and hackers can now access the target WhatsApp account. This method has a drawback, though: WhatsApp will notify the real client that their number has been used on another device.
Here, the vulnerability is not caused by WhatsApp itself; the flaw is inherent in the SS7 system and is almost impracticable to be fixed.
WhatsApp website exploit (QR code)
WhatsApp application and its webpage are connected; the web page can scan your WhatsApp account's QR code, the original intention being the convenience of using WhatsApp on laptops and PCs. The problem with this is that everyone can do this if they have access to the target mobile device. When the WhatsApp Web is opened, it will show a QR code. The next step is to use the target device's app to scan the code, and you will be signed in and can access their account on your computer.
WhatsApp is owned/based by/on Facebook, and by hacking the target person's Facebook account, the hacker can easily get access to their WhatsApp account.
Hacking software
There is plenty of software on the internet that claims to be able to best hack WhatsApp (for free or paid). There are so numerous that it's difficult to find a reliable one. In the following, some of the best ones are introduced.
This application is one of the most recommended ones for hacking WhatsApp. It works in all countries and with every operating system (mobile phones and desktops). Using this app and its many features is easy, quick, and completely hidden. This app provides total control of the target WhatsApp account, including sending and receiving messages, updating your location, and posting stories, among others. Also, no jailbreaking is required.
This spying application has many capabilities; so many so that many businessmen rely on it for monitoring their employees' activity on the web. Although the app has been observed to be prone to bugs and similar issues, it does have the full ability to spy on WhatsApp and even retrieve the data deleted from WhatsApp. This app works on both Android and iOS. Prices start from 30$ per month (for the basic plan) to 40$ per month (for the gold plan), which has the fullest feature package.
Hoverwatch is a useful app to hack WhatsApp and offers an impressive set of features, including invisibility, the accuracy of data and location, taking control of the camera, recording calls, etc. The app, however, has weaknesses; it requires rooting, and although it is compatible with Android, MAC, and Windows, it does not work on iOS.
The pricing plan starts from 30$ for a basic personal plan up to 150$ for a business plan, which allows monitoring up to 25 devices.
A powerful and reliable spying app Spybubble provides all the features required from such an app; for example, remote working, stealth, message log, call recording, tracking location, etc. This application is (or claims to be) developed for monitoring children and employees (with their consent). Also, the new versions of Spybubble notify the target user that their phone is being monitored. The app, therefore, can be, to some extent, regarded as legal.
This app is compatible with almost all platforms, but there are a few features that it lacks, like blocking websites and the logs that it provides from stored files that are not fully comprehensive.
Spybubble offers two 1-year plans: the standard plan costs 50$ and the pro subscription 90$.
MAC spoofing is a complicated method for hacking WhatsApp; however, it's free and is immune to detection. The hacker would need to briefly access the target phone.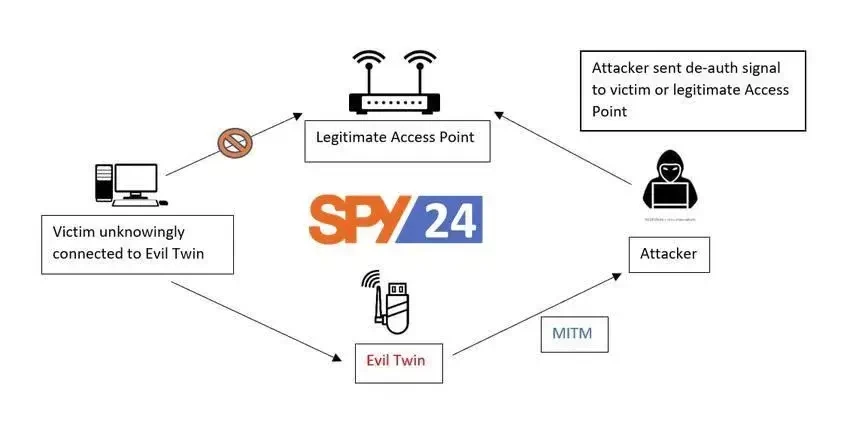 The hacker deletes the app from their device, and finds the MAC address, in the form of 6 pairs of numbers, on the target phone (the process is slightly different for Android and iOS). They later need to use a spoofing app and follow their instruction.
Social engineering
Social engineering is not done by exploiting a bug or a flaw in an application or system. It also cannot be prevented or fixed in the ways used to fix them. The targets of social engineering are people, and the goal is to make them do what the attackers want.
It is almost sadly easy for many people to be fooled this way. In WhatsApp, a large number of people have been asked at some point to enter a six-digit number sent (by SMS) to their phone. This is almost certainly from a hacker asking for the verification number of the user. The problem is, that people usually give the number away without suspecting anything, as they think they "know" or "trust" that particular person.
Another WhatsApp hacking method that attackers use is sending their targets an ordinary-looking GIF. The target wouldn't know that the GIF is either a hidden link leading to a malicious website or is infected with a hacking code, which will download a virus on their device. The worse is, that most people have ticked the option "automatically play GIFs", and the GIF will simply open automatically. This way, the user will get infected without even clicking the link open. After this process, the hacker gets access to their WhatsApp account.
The good news is this method of hacking is too complicated for most people as it needs coding and encrypting. And it is also illegal.
Remote WhatsApp Hacking by the Phone Number Read Subscriber's Correspondence
NEW Version 3.1: Fast Archive Downloading Support
To extract and download an archive of user files:
specify a phone number in the international format WhatsApp Account ID (phone number)
An archive will include the following sections:
Correspondence (sent and received messages)
Log of audio and video calls, their duration
GPS Coordinates of the current location point
Media files shared via WhatsApp Messenger
Content published in secret channels and groups
WHATSAPP HACK ONLINE
Currently, there are a few ways of hacking WhatsApp without accessing a phone. SPY24™ is the best-performing solution combining performance, privacy, and security. You no longer need to download spyware from unverified sources and spend much time, pre-configuring, and customizing it. The software exploits a common vulnerability of the SS7 protocol applied by mobile carriers. Its architecture allows remote recovering WhatsApp accounts by intercepting incoming SMS with a verification code. it's sufficient enough for authorizing a target account on a specially configured emulator and extracting an account history in the Dashboard. The resulting archive is checked by antivirus software and is 100% safe for downloading. Keep in mind that the incoming data packets can take over 1 GB of disk space.
Pricing and Payment Methods How does SPY24™ Work Customer Reviews and Feedback
SPY24™ features compatibility with all modern operating systems (iOS, Android, Windows, macOS). All devices (smartphones, PCs, or tablets) with these OSs are supported regardless of manufacturer, brand, and model. The software runs on a remote server and is managed via a web interface. For a successful WhatsApp hack, you only need a reliable Internet connection and a fresh version of any browser in widespread use (Google Chrome, Safari, Mozilla Firefox, Internet Explorer, and Opera are supported). Recent cybersecurity research has shown that the vast majority of mobile carriers are vulnerable to external attacks, which is why the methods used show the maximum level of resiliency. This is evidenced by years of proven track record and high customer satisfaction.
We use end-to-end encryption algorithms to hide all customer-related info. Your password serves as a decryption key. This password is assigned at registration. We use payment methods allowing both the sender and the recipient of any payment to keep high anonymity.
SPY24™ is an end-to-end solution ready to be run via your Dashboard. Neither a target device with a WhatsApp account pre-configuration nor its owner confirmation is required to avail of this product's features. Our solution runs in the background. Since this software does not consume battery charge, it won't make your device run out of juice. It also can't be displayed in Task Manager as some extra process.
We use methods proven by thousands of users with a success rate of over 95%. That's why we completely stopped taking prepayments. Payments are only required when the authorization of a target account has been 100% confirmed and validated. This means you will need to pay only when an archive of user files was successfully generated and became available for download.
The software features an intuitive interface and is easy to use even for users with scarce computer skills. Please contact our support team in case you encounter questions at some point. Our customer relations manager will contact you within 24 hours after request submission. We also have an around-the-clock hotline for regular clients.
HOW DOES SPY24™ WORK?
Gain insight into the software's architecture and methods of operation.
You can remotely restore account backup using built-in features and capabilities.
Sign up now and get an extra discount. Enter your account or create one.
Wish to Hack WhatsApp?
Use the Best Tool for Discreet Spying
If you want to hack the WhatsApp of someone you know, definitely for the right reasons, you have reached the right website. SPY24's team of experts has come up with this amazing solution that could help crack anyone's WhatsApp detail. Being secure and highly efficient, this tool is popular and widely used by users from across the world. We ensure to safeguard your privacy and provide the simplest solution to check into others' WhatsApp messages. So, if you feel that your partner is cheating on you, or you like to be more careful about whom your young kids talk to, why not check it yourself?
To WhatsApp hack online, you have several different options about which you can know by searching on Google. There will be tons of WhatsApp hacker applications made available to you within a short duration of time. But it is only then, that your mind will be inquisitive about this service and will ask you an important question i.e. for hacking a WhatsApp account, which application is the best?
SPY24 gives you an option for hacking WhatsApp without compromising the safety of the device that you are hacking. It is one of the best applications to date that is available online currently. And in this article, we are going to show you why hacking WhatsApp with SPY24 gives you a huge amount of benefit over others. Not only that, but we will also tell you in this article how this work. So, let's get started.
How to Use Our WhatsApp hacker tool?
Let's make it clear that the pre-requisite for availing of this service is nothing else but the phone number of the sim card that you wish for hacking WhatsApp. You need to enter it and slowly you would be able to see the chat log of that number. You do not need to install a separate application on the targeted device, or you do not even need to get in touch with the targeted device, reboot it, or do anything. All you need is the phone number, which you have to type down on SPY24's website, and you are done.
After entering the number on the text box of this website, you would be provided with an option that says "Hack WhatsApp." It is by clicking on that option that you would be able to avail videos, images, and chats and the content present on WhatsApp of the phone that you have hacked into. The point to be noted here is that all of these that you are doing are without touching the targeted phone i.e. remotely.
Now that you have understood "how to hack WhatsApp messages?" We intend to answer another most important question running in your mind i.e. Why do it?
What are the Advantages of Using this Tool to Hack WhatsApp Accounts?
Amongst the very many reasons, we will directly get you some of the strong reasons that you do not get with other services. Because there are tons of applications that you will get information about when searching on Google. And it is SPY24 that offers these services and not any other applications.
Safety: Infringement of data from the phone, WhatsApp of which you are hacking, is a primary concern of the user who is hacking. There are many services available online that give no guarantee regarding the safety of the data or devices. What happens is, that when you are playing with the algorithm of any device, there are chances that that device can be a victim of dangerous malware. So, if you make a list of those applications which guarantee the safety of devices, you will find very few do so. SPY24 does that.
Avail the service without filling out any surveys: Most of the results that Google would give you after searching hacking services for WhatsApp online would require you to fill out surveys for availing the service. Forms that will ask for information about you, about the relation of you with the device that you are planning for hacking WhatsApp of, etc, etc. SPY24 does not do so. You can avail of the service simply by following the procedure that it asks you to follow, but one thing is certain and that is, you do not need to fill out any survey form.
Without installing any application on the targeted device: This is the third prerequisite amongst the applications that provide you with a service for hacking WhatsApp. You need to download an application on the targeted device i.e. the device on which you wish to hack WhatsApp and only then it will allow you to hack.
SPY24 does not require you to do any such thing. You don't need to get in touch with the targeted device for hacking WhatsApp.
When to Use WhatsApp Hacker Tool?
There could be many reasons, however, you must be sure that you are not offending anyone. You can hack your friend's mobile, loves ones, kids, and those whom you like to monitor for probable dangers. For instance, if you believe that your kid is acting differently or staying sad most of the time, it may be something related to your personal life. And, this could be serious too. So, why not hack WhatsApp and find out what is bothering your child?
You can even play pranks with your friends by checking their messages and making them wonder how you know about their chats. So, there could be a lot of reasons. However, you must not peep into anyone's account just like that. Or, you may get yourself into legal consequences.
Hacking WhatsApp for betterment is the duty of every user who plans to use this service. It is obvious to understand that we cannot take any responsibility for the intentions that its user possesses. So, in case of legal action, SPY24 cannot be held responsible for malicious intent. This tool is designed for specific intentions that do not stir any fraud or scam. Hence, if you wish to stay safe, you must abide by being the decent one.
WhatsApp Hack Online Apk for WhatsApp hacking
In the All Apps Store's Free Communication category, WhatsApp Hacker Apk 2022 is the highest-ranking app for Android 5.0 and higher. An app for Android devices, such as smartphones and tablets, is available as WhatsApp Hack Apk 2022. This app's most recent release is V2.0. The full version of WhatsApp Hacker Apk 2022 is available for free download via Apk Box Downloader for Android versions 4.0.3, 4.0.4 Ice Cream Sandwich, Android 4.1, and 4.1.1.
YoWhatsApp and Whatsapp Plus are two other apps that may be of interest to you.
The All Apps store's free Communication category is dominated by Whatsapp Hacker Apk 2022. If you want to spy on someone else's WhatsApp messages and calls, you should use WhatsApp Hacker Apk 2022.
It's a great software for keeping tabs on texts and phone calls. The Whatsapp Hack app is compatible with Android devices running the newest version of the operating system, which is 2.3.
To hack into a Whatsapp account, use this program, which is one of the best.
Hacker Apk is a Whatsapp hacking app.
It is possible to hack into another person's WhatsApp account and read their messages by using the WhatsApp Hacker Apk. You can also download their images, videos, and other media files, as well as their contact information. You may use it on Instagram, Facebook, IMO, Telegram, Viber, and many other accounts with this 100% free program.
Smartphones are being used for a wide variety of things these days. Many businesses are taking advantage of social media to promote their goods and services. As a popular messaging app, WhatsApp Messenger is a popular choice for many individuals. This app is utilized by a large number of people throughout the globe. WhatsApp Messenger may also be used to share your files with your friends and loved ones. With the WhatsApp Hacker Apk, you may also see the last seen of anyone. With WhatsApp Hack Apk, you may see a person's profile image. This WhatsApp Hacker Apk allows you to see the last seen of anyone.
Download WhatsApp hack 2022 description
Don't miss a word of what people are saying! Do you wish to view what your loved one, friend, or family member is saying on WhatsApp? Are you sick and tired of wasting your time and money? Do you want it to be as simple as possible for you to obtain them? Now you have a solution in the form of an app that can read every word exchanged!
Every WhatsApp communication may be read with this software. You don't need to fool anyone to be able to listen in on every chat. In a few seconds, you'll be able to connect with whomever you'd want. All you have to do is enter the phone number, and the software will handle the rest. The app can be used in nearly every country and on nearly every cellular network. Please keep in mind that this software is strictly for fun purposes.
It's not a part of WhatsApp, and it's not protected by copyright. If you have any questions or concerns, you may reach out to us via email. This app is strictly for entertainment purposes and does not advocate hacking or any other unlawful behaviour.
Hack WEB Whatsapp – follow these instructions:
If you want to read the message on your computer, open the web version of the site and select the "Stay Sign In" option.
If you'd want to view WhatsApp conversations on your mobile device: To access the web version, you'll need to download an app to your smartphone. Install the app by going to Play Market, typing "WhatsWeb" into the search bar, and then selecting it.
The trickiest one to pull off. Access the device you want to use. It will be tough to access the device if it is password protected.
To access the web version of WhatsApp on the target phone, open the menu and select WhatsApp Web. Scan the WhatsApp online QR code on your device with the destination device now. Please be aware that the data in a QR code is updated once per minute.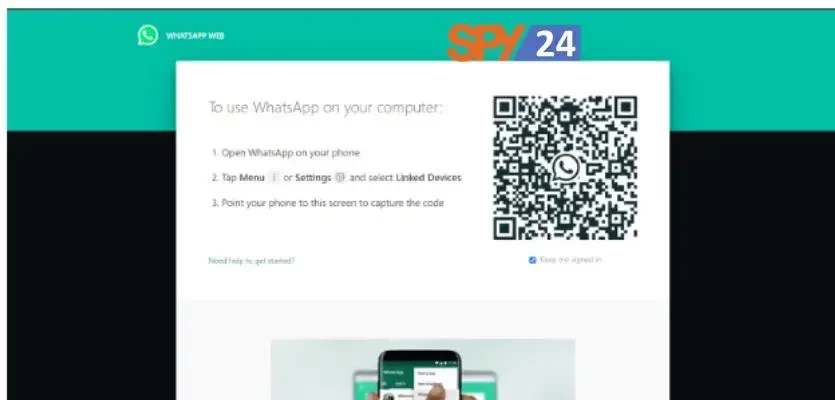 It is possible to hack a target's WhatsApp account if you have their phone number. Because WhatsApp keeps all of your chats on its servers, this is the reason. By developing an app on your computer and then connecting to the WhatsApp servers, you can acquire this information. Using that app, you'll have access to the target's WhatsApp account's entire history. The nicest part about this way of hacking WhatsApp is that the victim will never be aware that their account has been stolen.
Using this software, you may quickly and simply crack any WhatsApp password. You only need to know the total number of people affected.
The new MacBook is speedier than ever thanks to a new and upgraded version of the Apple M1 chip. Additionally, the new MacBook can run many applications without a hiccup.
In addition to the newest news, you'll also find a wealth of interesting and useful information on this site.
Intruders will not catch you if you're not careful. Your messages and other data are safe from being stolen by a hacker. You won't be able to read any messages sent using Whatsapp.
You will be able to utilize the service uninterrupted and undetected once it has been installed.
Last words:
Final words: we hope you enjoyed reading this post and learned a lot about Whatsapp Hacker Apk 2022 from it. All the features of the Whatsapp Hackers app 2022 have been explained to you as well. We hope you'll spread the word about Whatsapp Hacker Apk 2021 to your friends and family so they can benefit from it as well. Thank you for reading this post, and please share it with your friends and family.
With simply their phone number, you may access their WhatsApp chats.
Is WhatsApp a part of your social media strategy? To keep tabs on a friend, a partner, or even your husband, there are several options available. Let me show you how to accomplish it without even having to touch the person's phone. If you want to monitor or spy on any of your WhatsApp accounts, here is a simple approach you can use to accomplish your goal with relative ease.
In India, WhatsApp is the most used method of communication. Messages, pictures, movies, doodles, and selfies may all be exchanged quickly and effortlessly.
Wouldn't it be great if you could hack into your friend's WhatsApp account and see what he's up to? Isn't that exciting?
Using a spy app like SPY24 to intercept WhatsApp messages is a tried-and-true method of checking them online. This gadget is simple to use, untraceable and does not drain the battery of a target person's phone. There is a good chance they will not even know about it. Additionally, SPY24 is compatible with a wide range of devices, including iOS and Android, and some of its functions can be accessed without the need for rooting or jailbreaking.
With this program, you may spy on another individual without their knowledge by accessing their communications, media files, and location information.