Hacking Apps
How to Hack Clubhouse App? Hacking Clubhouse Messages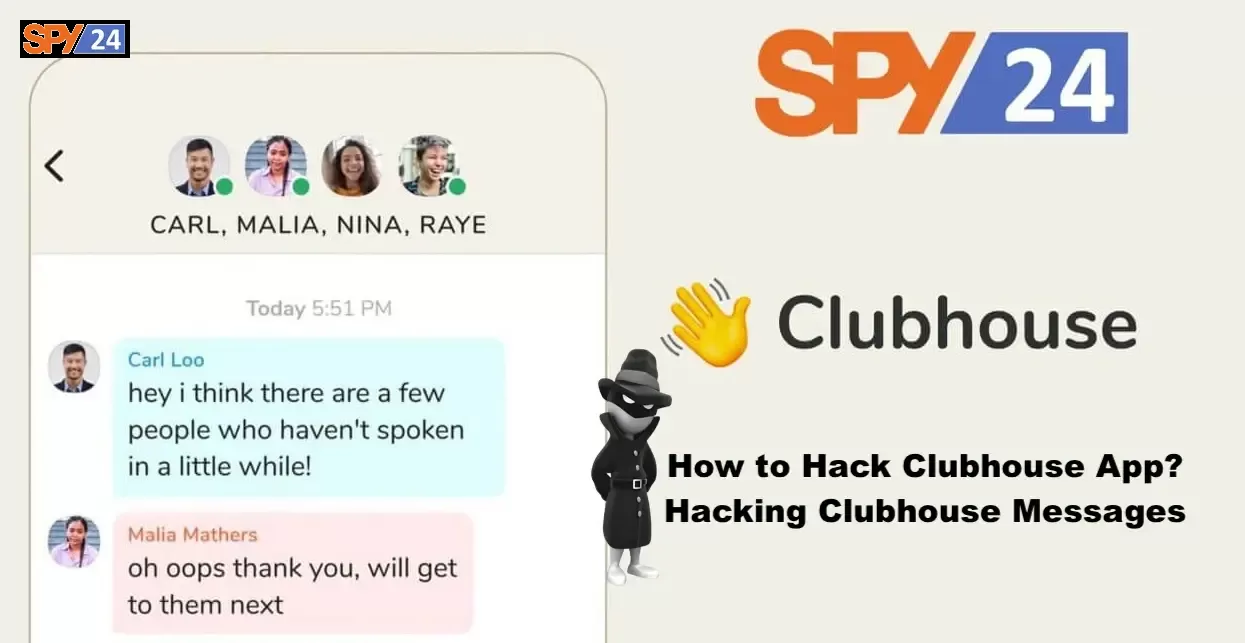 Are you an amateur cyber sleuth looking for new techniques to hack Clubhouse Moderator? If so, worry no more! SPY24 is here with all the hi-tech tools and techy insights needed to launch a successful hacking mission. In this blog post, we'll delve into the dark world of moderator hacking and explore strategies that will help you outsmart Clubhouse Moderator in no time. So buckle up your safety belts as it's time to create some serious mayhem online!
How to Hack Clubhouse Moderator: A Comprehensive Guide
Clubhouse, the popular audio-chat social media platform, has become a hotbed of controversy due to recent hacks. Reports of someone spying on private rooms have been circulating since early 2021 and this has left many users wondering how they can protect themselves from such attacks. In this blog post, we will explain exactly what you need to know about hacking a Clubhouse moderator account and provide some tips on how to protect yourself from future attacks.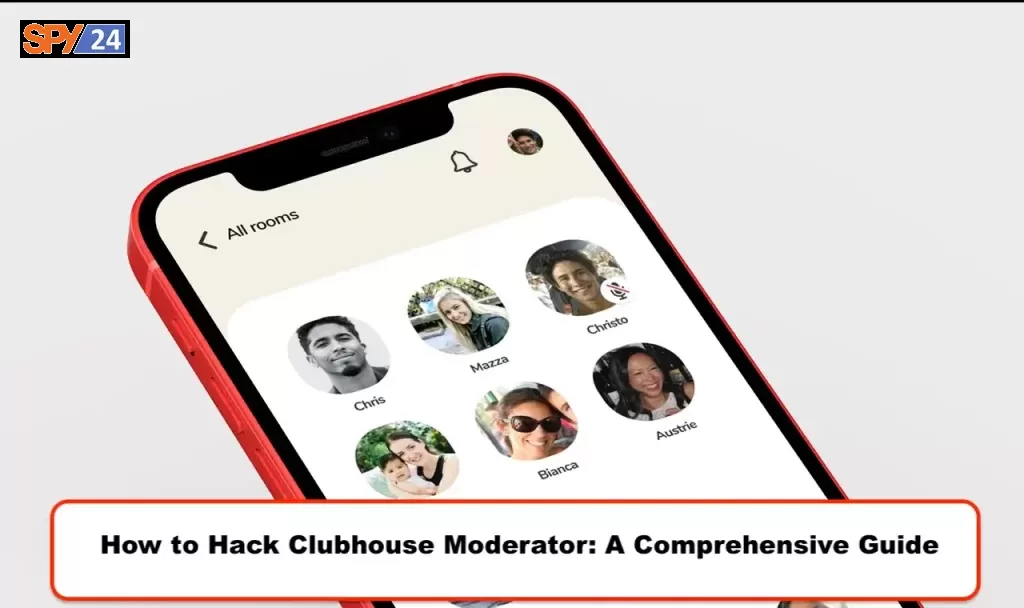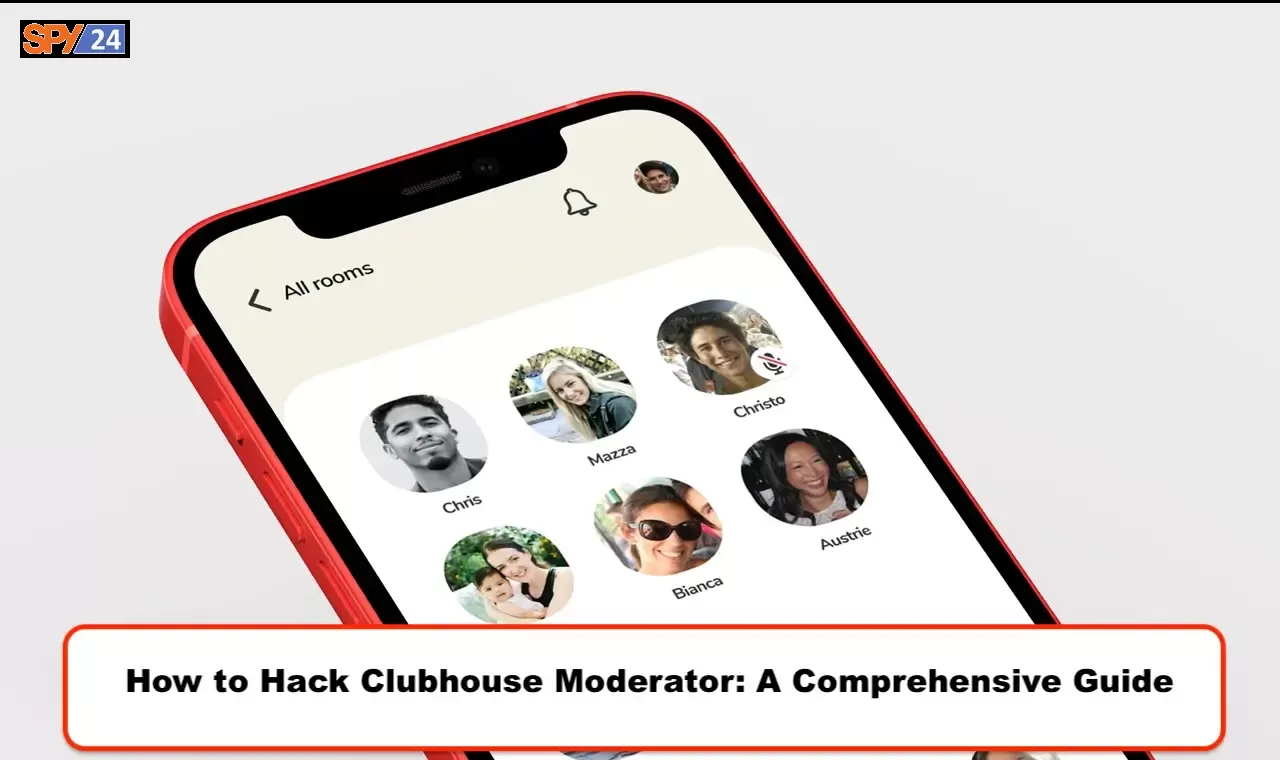 How It Works Clubhouse
Hacking a Clubhouse moderator account is similar to other types of cyberattacks. The hacker will first gain access to the target's network by exploiting vulnerabilities in their system or using malicious software. Once they have access, they can then use the information they gather from the target's system to gain additional credentials or passwords that will allow them to access the moderator's Clubhouse account.
Another way hackers can gain access is by exploiting weaknesses in the Clubhouse platform itself. This means that if a hacker knows how the platform works, they can exploit weaknesses within it and gain access even if there are no vulnerabilities present in the target's system or software. Additionally, hackers may also use phishing techniques or social engineering tactics to try and get access to a moderator's account without needing any technical knowledge at all.
How to Hack the Clubhouse app?
Are you curious to know how to hack the Clubhouse app? With the amount of attention this app has been getting lately, it's no surprise that hackers have been looking for ways to get into the system.
Fortunately, there are a few ways to hack the Clubhouse app, with varying levels of success. We'll be discussing those methods and how to protect yourself from them.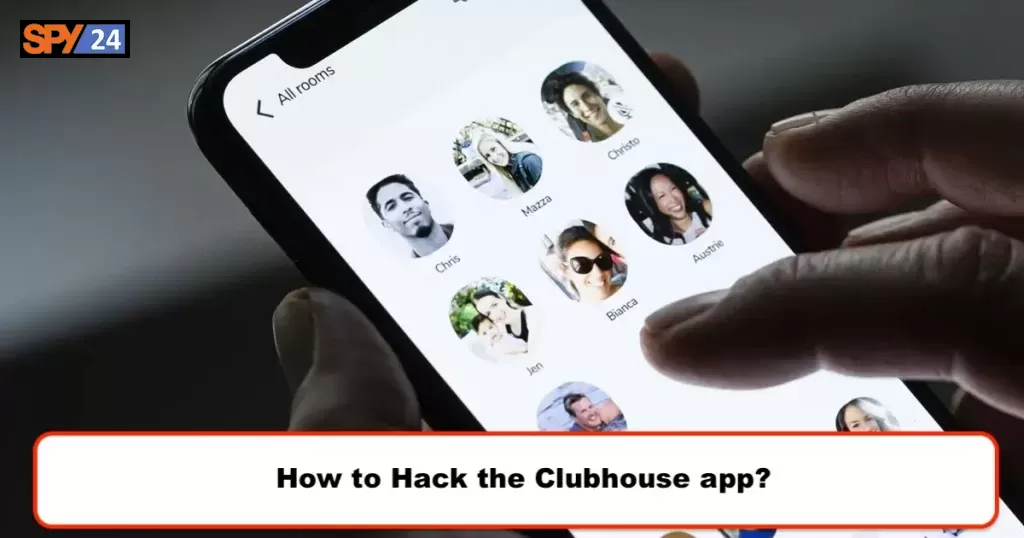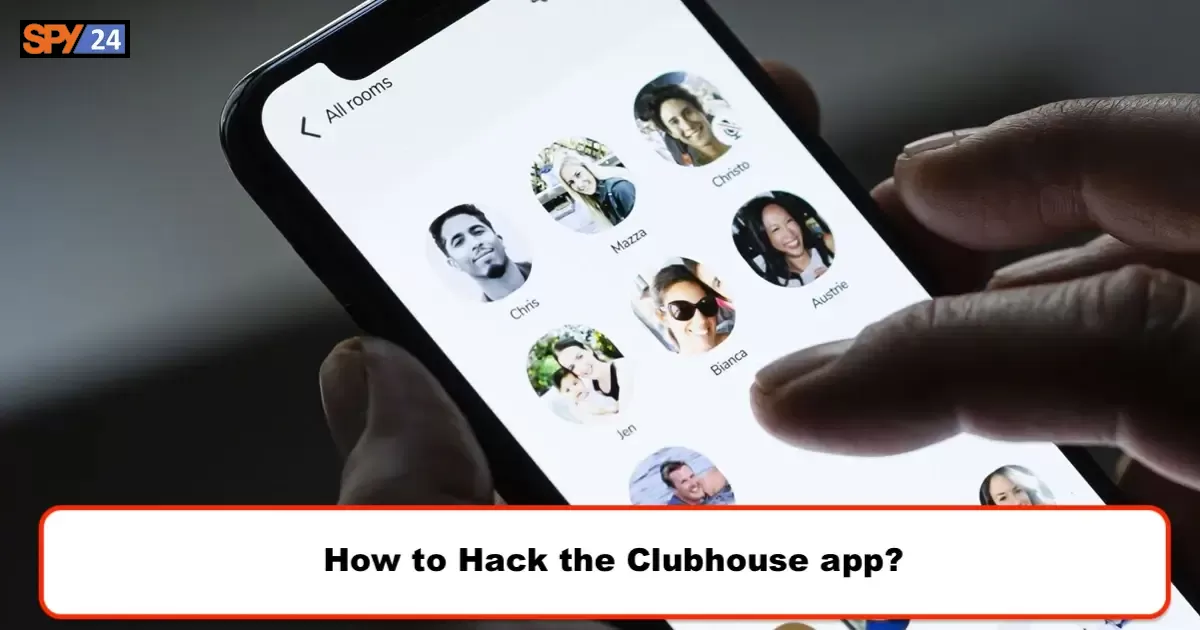 Socially Engineered Attacks
Socially engineered attacks are one of the most popular methods of hacking Clubhouse. They involve the hacker pretending to be a legitimate user and convincing other users to provide them with their credentials.
This type of attack relies on the hacker's ability to build trust with their target users and manipulate them into providing their login information.
The Pegasus Voice Call Attack
The Pegasus voice call attack is a method of hacking the Clubhouse app that involves using a malicious program to hijack a user's microphone. This attack has been used to eavesdrop on conversations and access private information.
To protect yourself from this type of attack, be sure to only join voice calls with people you know and trust. Also, make sure to always keep your microphone and camera turned off when you're not using them.
Media file jacking is a type of attack that involves hijacking a user's media files. This can be done by sending a malicious file to a user and tricking them into downloading it.
Once the malicious file is downloaded, it can be used to access the user's media files and potentially gain access to their account.
Fake Clubhouse App Clones
Fake Clubhouse app clones are malicious programs that are designed to look like legitimate Clubhouse apps. They are designed to trick users into downloading them in order to gain access to their accounts.
To protect yourself from this type of attack, always download the official Clubhouse app from the App Store or Google Play Store.
Hacking the Clubhouse app can be done in a variety of ways, but with the right precautions, you can stay safe. Be sure to only download the official app, avoid suspicious links and attachments, and never provide your login information to anyone you don't trust. With these tips, you can protect yourself from hackers and enjoy Clubhouse without worry.
Clubhouse Spy App – Try Our Clubhouse Tracker to See Their Chats
Seeing their conversations can be a piece of cake when you've got the best Clubhouse spy app in your corner. Give our Clubhouse tracker a try!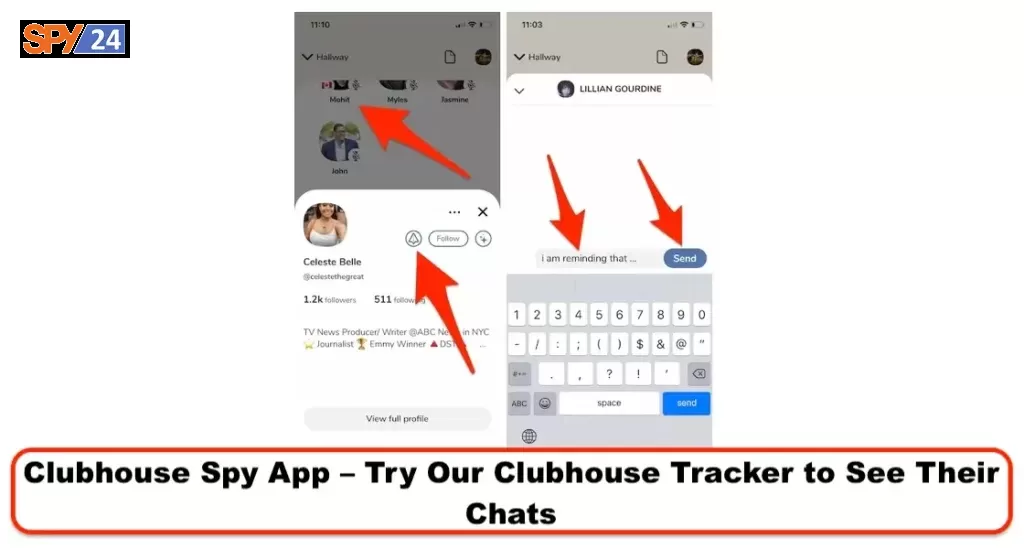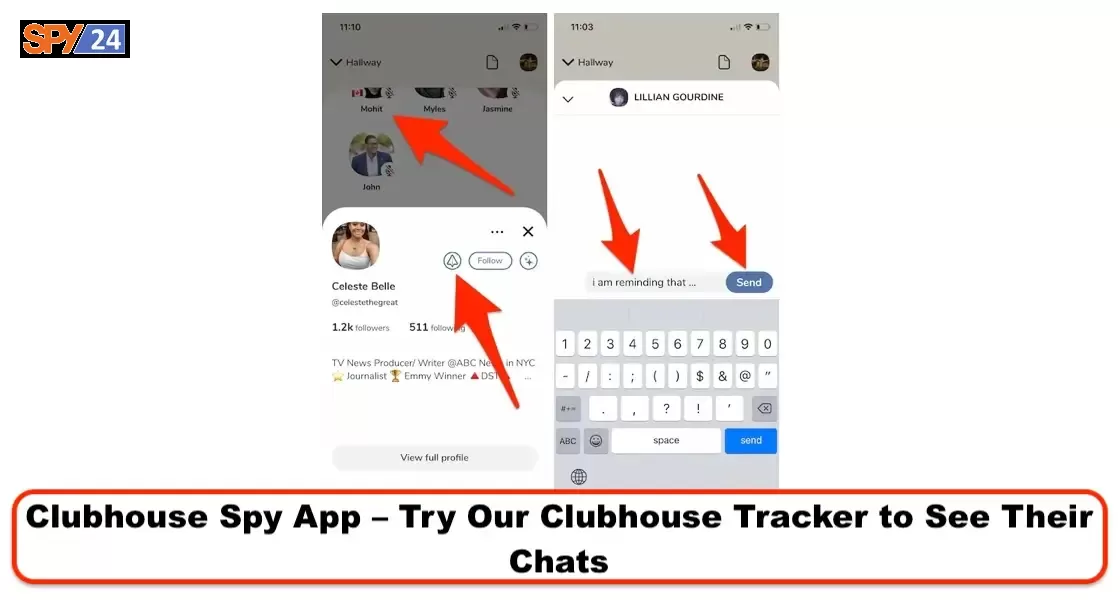 Clubhouse Tracker
Wondering what they're chatting about on Clubhouse? SPY24 can show you what they're saying when they're saying, and who they're saying it to.
From your Control Panel, just click the Clubhouse tab to see their messages. It's all there.
SPY24 Install application free The Most Powerful Hidden Spying App to Monitor Android, IOS Cell Phone & Tablet Device Remotely. Best Android Parental Control App for Kids & Teens Online Safety.
Now take the liberty to monitor Android, and IOS devices with exclusive features better than ever before Monitor all Voice & Text Messages Communication records, Listen to & Watch Surroundings in Real-time Unleash Digital Parenting with Android, IOS Spy App Spy (Surround Listing & Front/Back Camera Bugging) IM's VoIP call recording on Android OS 13 & above With 250+ Surveillance Tools at your fingertips using Android Tracking & Parental Monitoring Software.
---
If they use Clubhouse for audio calls, you'll know. SPY24 gives you a detailed look at their Clubhouse call history.
SPY24 works just as you'd expect it to. But if you ever need help, we're just a call or chat away.
Texts, pics, videos, you name it. It's all there for you to see with SPY24.
SPY24's Clubhouse tracker works in the background, so they won't get notified.
We care about your privacy, so we always keep your details secure and private. Always.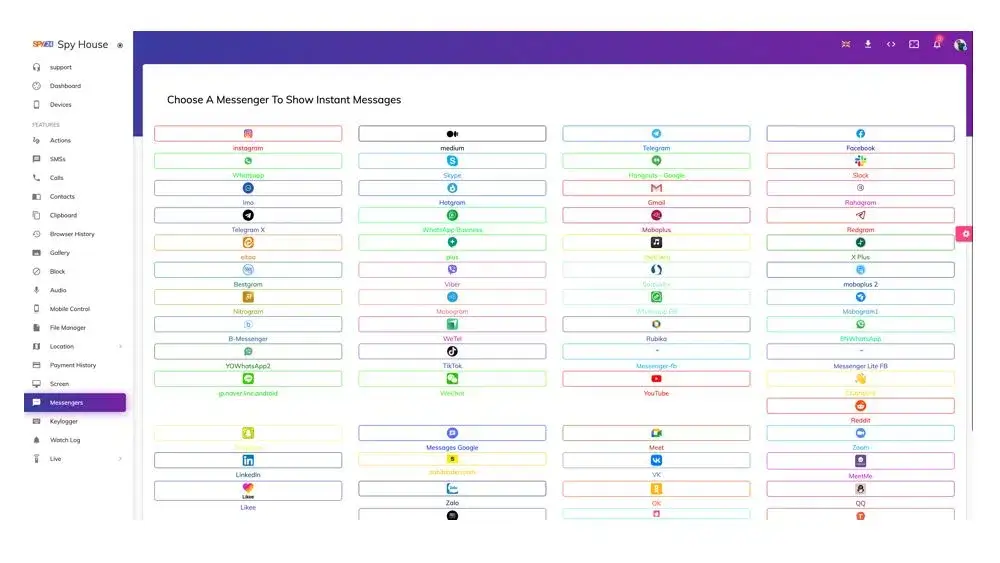 ---
What is the best Clubhouse spy app?
Without question, SPY24 is by far the best Clubhouse tracking app around. And for good reason. You'd be hard-pressed to find another app that lets you see every bit of Clubhouse info at a fair price that works on iOS and Android, backed by the same level of customer service.
Can you spy on Clubhouse chats?
Absolutely. When you install the SPY24 Clubhouse tracker, you'll be able to see their entire chat history in Clubhouse. Basically, if it's on their phone, you'll see it in your SPY24 Control Panel. Just log in and you can spy Clubhouse messages in a snap. Simply click or tap Clubhouse along the left-hand side and you'll see each and every single one of their conversations. It's Clubhouse tracking at its finest.
How do I look at Clubhouse photos?
If you're spying on Clubhouse messages, we're guessing you want to view more than just their texts. If they're sending inappropriate pictures, you probably want to see those too, just to confirm your suspicions or put your mind at ease. Thankfully, a Clubhouse tracker app like SPY24 is designed to show you the pictures that were sent and received. That includes the date and time stamps, so you'll know when each pic appeared in the chat message.
Can I see videos with a Clubhouse spy app?
Absolutely. And you can access it the same way you access photos that were sent and received through the chat app. Just head over to your Control Panel and open the Clubhouse messages. All videos that were sent and received within a chat will be there waiting for you to view.
Can I see their location when I track Clubhouse messages?
Great question. While Clubhouse doesn't show the location within the Clubhouse section of their Control Panel, you can certainly view their location within your Control Panel whenever you like. And you can check their location history. So, if you see a message within Clubhouse and you want to know where they were when they sent or received it, you can access that information from the spying Clubhouse tool.
What else can I do besides spy Clubhouse messages?
If you get an app like SPY24, you can do way more than just view their Clubhouse conversations. In fact, SPY24 lets you see all sorts of social media conversations, including chats in Messenger, Skype, Instagram, Snapchat, and even Tinder. So wherever they're having their conversations, you'll know about it by logging in to SPY24.
Should I get a free Clubhouse tracking app?
You know the old saying 'you get what you pay for? When it comes to Clubhouse tracking, that saying holds a lot of meaning. That's because free spying Clubhouse tools could be extremely dangerous. They may even be designed to steal your personal information. It's a much better idea to pay for Clubhouse tracking from a reputable company.
Tips for Protecting Yourself (Clubhouse)
The best way to protect yourself against these types of attacks is by being proactive about your security measures and staying informed about potential threats. Here are some tips you should follow if you want to make sure your accounts stay safe:
• Do not share your SMS verification code with anyone
• Install antivirus software on all your devices and keep it up-to-date with the latest updates
• Never click on suspicious links or download attachments from unknown sources
• Make sure all your devices are running updated versions of their operating systems and applications
• Be aware of phishing scams—if it looks suspicious, don't click on it!
---
Conclusion: Although hacking a Clubhouse moderator account is possible, there are steps you can take to protect yourself from these kinds of attacks. By taking precautionary measures such as using strong passwords and two-factor authentication, installing antivirus software, avoiding clicking suspicious links, keeping your devices updated with the latest security patches, and being aware of phishing scams, you can significantly reduce your chances of becoming a victim of cybercrime. With these tips in mind, you should be able to enjoy using Clubhouse without worrying about hackers accessing your personal information or gaining control over private rooms!