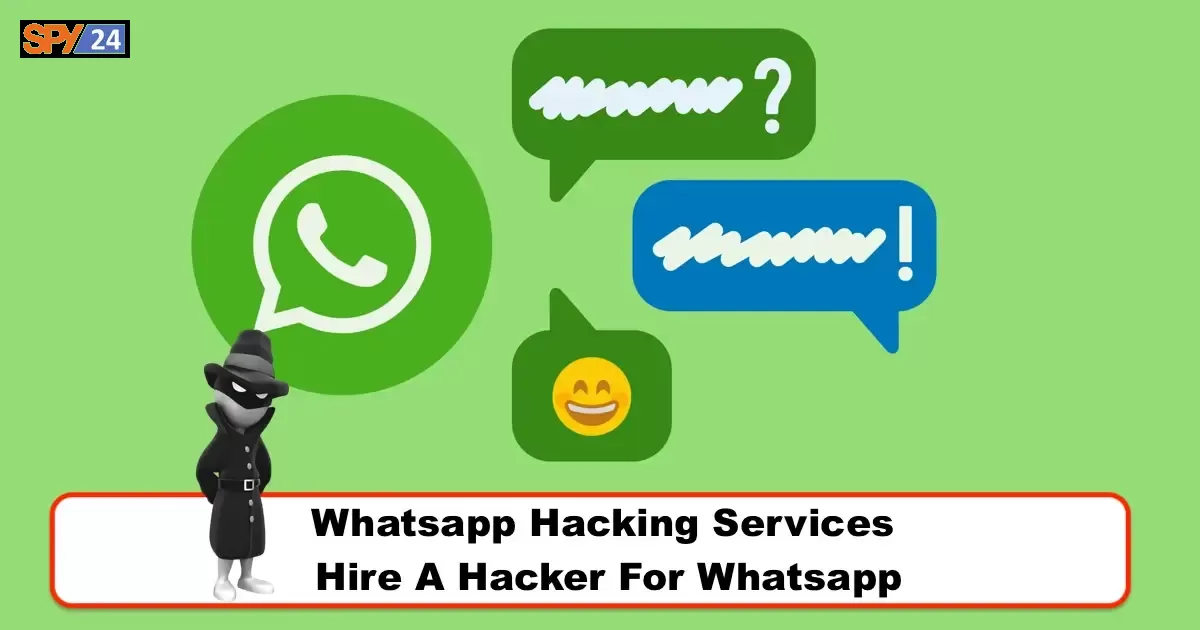 WhatsApp is a well-known and simple-to-utilize messaging app. It has a few security features, just like the utilization of end-to-end encryption, which tries to keep your messages secure. In any case, as good as these security measures are, WhatsApp still isn't immune to hacks, which can end up compromising the protection of your messages and contacts.
 Hacking WhatsApp requires advanced software. In SPY24, we can recover all WhatsApp messages, counting erased ones, with our best hacking program. Our program is encrypted and undetectable.
We'll give a platform to read target communications anonymously. Even though WhatsApp presently utilizes end-to-end encryption, it is still possible for somebody to spy on it.
This article's parts vary. Each area details a WhatsApp hack component. It clarifies how to hack WhatsApp.
Hacking WhatsApp is risky. Only advanced software like SPY24 can do this.
From our supercomputers and server, you'll be able to utilize the SPY24 app to spy on other people's chats. Moreover, the apps keep a security backup that makes sure we'll be able to see chats on the target phone that he has erased, even in case he has an Android or iOS phone.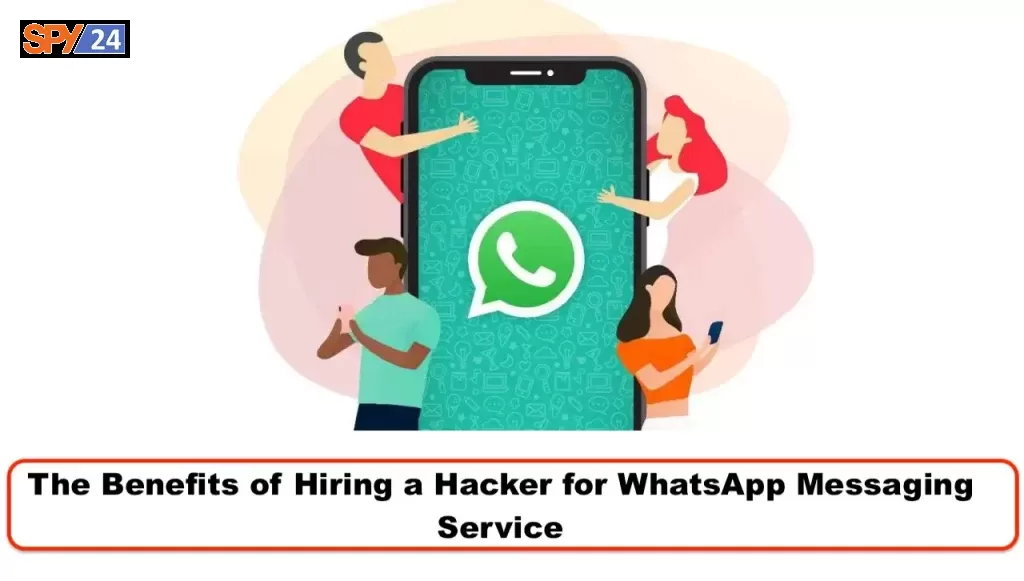 Hire a hacker to assist you to hack WhatsApp today and get the benefit. This article should clarify WhatsApp's vulnerabilities and the Benefits of WhatsApp hacking services.
The Benefits of Hiring a Hacker for WhatsApp Messaging Service
If you need to secure your system from hackers, you ought to hire a proficient person. Hackers are specialists at breaking into systems and can moreover give security consultancy for your commerce. It is vital to have a strong advanced security system in place to secure your commerce, but hiring a moral hacker is easier than you might think.
Why You Should Invest in Hacking Services
Cyber-attacks are on the rise, so securing your trade has never been more imperative. But what precisely are the benefits of cyber security?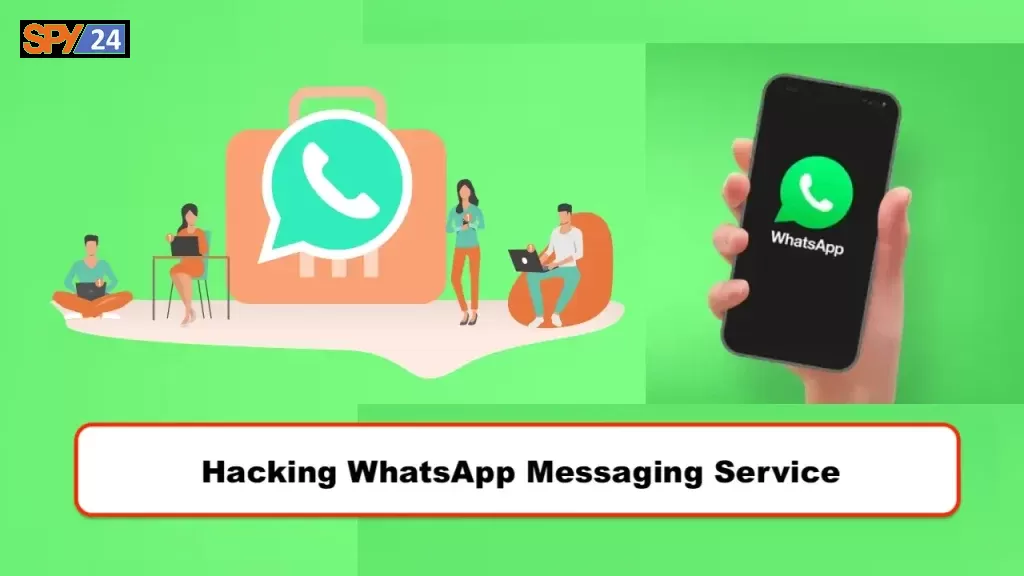 1. Protects Your Data
Businesses work with tremendous amounts of information in the 21st And, whether it's an employee or customer information, it's getting to be sensitive. This ought to be ensured to avoid identity theft or financial harm. A proficient approach to cyber security will diminish this danger and secure the integrity of your information.
2. Maintains Productivity
While the features regarding cyber-attacks continuously center on information and costs, they fail to see the effect on productivity. In case, for example, a ransomware attack hits your network then critical files are attending to be out of activity. This implies that your employees will be unable to work. And the effect that this could have on your organization's productivity can be destroyed.
3. Financial Damage
Cyber-attacks can hit a company where it hurts: the bank balance. Ransomware demands are, actually, the foremost obvious cause of financial trouble, but there are others. A drop in productivity can soon lead to a drop in deals which can altogether affect your income streams. Moreover, there is a chance that harm could be caused to your hardware and make you have new purchases.
4. Protects Your Website
One of the foundations of an effective marketing strategy within the 21st century may be a website. Whether it's being utilized to advance your services or sell them it needs to be running 24/7. It's a significant communication channel, but it's also one that's frequently targeted by hackers. With the proper level of investment in cyber security, you'll be able to restrain the hazard of it being compromised. This keeps your site running and guarantees that your marketing procedures can run smoothly.
5. Keeps Malware Out
The malicious program, way better known as malware, is the bane of all security experts. Capable of causing massive harm to IT foundations, malware may be a form of hacking that embraces subterfuge and results in untold issues for the victims. It can steal information; it can slow down systems and even set up attacks on other businesses. But in case you invest in cyber security then the chances of malware activating its payload are diminished.
6. Provides Customer Confidence
Customers are watchful of information security more than ever in the digital age. Subsequently, inspiring trust in your IT systems is vital. In case you'll be able to demonstrate that you're working with experts to ensure your customers' information then you'll inspire this trust. Not only will you be able to secure your customer's information, but you'll upgrade their loyalty to your brand.
Hackers Through WhatsApp
When it comes to hiring a hacker for WhatsApp messaging services, there are a few options accessible. Most hackers specialize in either moral hacking or black hat hacking (which includes breaking into systems without consent). Moral hackers focus on finding vulnerabilities inside systems so they can be settled before malicious actors have a chance to misuse them. On the other hand, black hat hackers focus on misusing existing vulnerabilities in order to gain access to users' individual or commerce data.
Hackers Using WhatsApp
WhatsApp gives an extension of devices and services that can help secure users from malicious attacks. For example, users can utilize two-factor authentication (2FA) which requires both their username and password as well as an extra code sent through SMS or mail before they are allowed access to their account. Moreover, users ought to continuously make sure they utilize secure passwords and never share them with anybody else—even in case they seem trustworthy—as these passwords might be effectively compromised by malicious actors. Lastly, it's vital for users to frequently check their accounts for any suspicious activity such as messages or calls from unknown numbers or emails containing links that might lead them to malware-infected sites.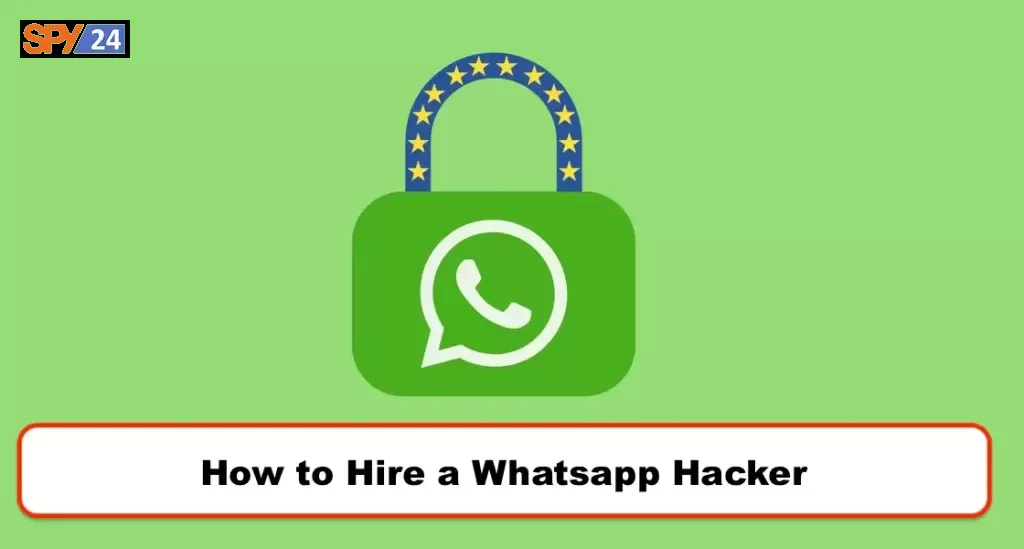 Hacking WhatsApp Messaging Service
Over three million individuals around the world utilize WhatsApp. It implies that 70% of your target utilizes it. In case your child is your priority, you will screen their WhatsApp activity to ensure them from sexual predators, bullies, and scammers.
Employers can screen WhatsApp to guarantee compliance. Discover whether your employee is hiding something. SPY24's WhatsApp hacking services allow you to see your target's media and messages. It can hack WhatsApp utilizing an undiscovered way. Its hacking WhatsApp messaging service also works quietly so anybody seeing it won't notice.
SPY24's WhatsApp hacking services are undetected and will recover all erased messages and media from that account's past messages and quick messages in case a message comes to that account or vice versa.
How to hire a skilled WhatsApp hacker
Hiring a hacker for WhatsApp is unsafe since they don't need to reply to anybody and you can't believe them until they've been checked.
Pay attention to these tips when hiring a hacker for WhatsApp:
Telling the hired programmer your whole name is risky.
Avoid credit card payments.
Internet hacking services ought to be trusted before use.
Don't talk about the target in case you're concerned about their security.
Instead of dodgy sites, utilize trusted ones for help.
After the operation is done, make sure the WhatsApp hacker you hired doesn't take any proof or crucial information he or she might use for other purposes.
Before hiring a hacker for WhatsApp, keep in mind these security tips to avoid being tricked and losing cash.
If you need to compromise someone's security for bad motives, hiring a hacker may be unlawful. It's a crime.
How to Hack WhatsApp
You can hire a WhatsApp hacker for a reasonable cost as a stand-alone service or as a portion of a mobile hacking package that incorporates WhatsApp. SPY24 offers the finest costs and keeps your conversations and WhatsApp hacking services private. It'll never break. For a nominal charge, somebody can take your WhatsApp account in 24 hours. We provide discounts for WhatsApp hacking services that don't require immediate attention.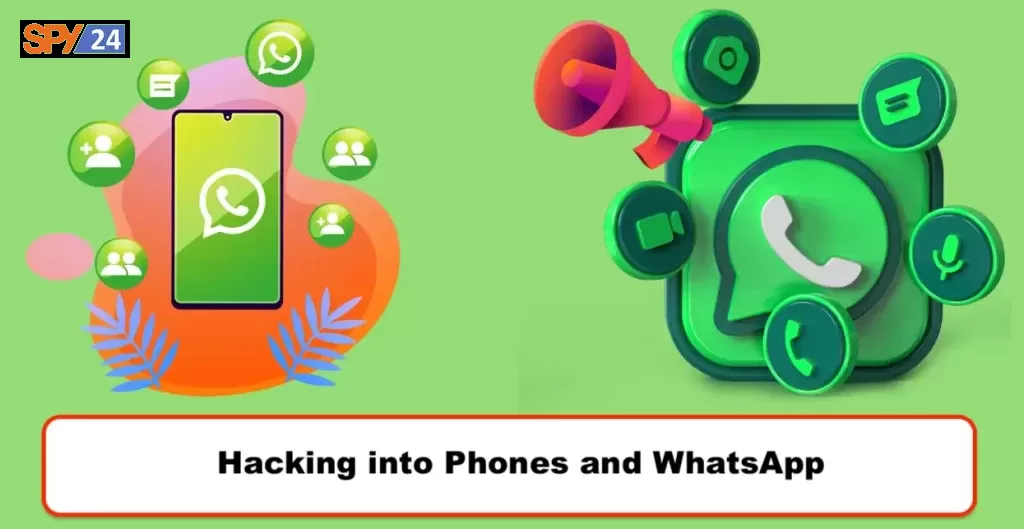 Since numerous individuals utilize WhatsApp, our WhatsApp hacker-for-hire trade gets demands from around the world. We offer full access to the WhatsApp account, counting sent and received photographs, messages, recordings, and voice and video call records.
Can someone get into WhatsApp?
Signing in from a separate device requires a six-digit affirmation code only the sim card owner knows. WhatsApp will ask for the six-digit code in case a hacker tries to log in from another device.
The hacker will try anything to get the 6-digit affirmation code, so be careful. They might call for any reason and inquire about the code to confirm. They may say you won something and require the code to verify.
How Can You Break Into WhatsApp?
There are numerous ways to hack WhatsApp, but we utilize the device route. All the data is sent from the device to our server and then to our phone observing portal.
What Will Be Distinguishable After The WhatsApp Account Has Been Hacked?
Once you've hacked WhatsApp, you'll be able to see old, new, active, and approaching messages, as well as all recordings and pictures, and you'll be able to record WhatsApp voice and video calls.
How Long Does It Take To Get Into Someone's WhatsApp?
Most of the time, we say that the WhatsApp hack will happen in twenty-four hours.
What Information Do We Need To Hack WhatsApp?
Hacking a WhatsApp account needs the phone number that is used for WhatsApp.
How to Hire a WhatsApp Hacker
You can hire a WhatsApp hacker for a reasonable cost as a stand-alone WhatsApp hack service or as a portion of a phone-hacking package that incorporates WhatsApp. Our WhatsApp hacking services are completely secret, and our costs are among the lowest in the market. You can hire a WhatsApp hacker within 24 hours for a minimal cost. For non-urgent WhatsApp hacks, we offer discounts in case you're able to wait. We permit you to send and get WhatsApp messages, pictures, and recordings and record voice and video calls. For extra data regarding WhatsApp hacking, fill out our contact form.
Hacking into Phones and WhatsApp
Want to hack WhatsApp? Be with us.
WhatsApp is well known. Over 2 billion individuals utilize it.
To defend your child from bullies, sexual predators, and scammers, you can screen their WhatsApp. Employers can screen WhatsApp to guarantee the productivity of their employees and also detect employee theft.
Our WhatsApp hacking services give you total access to your target's media and messages sent from their account. Our WhatsApp hacking services are undetected. We keep our spying secret.
You'll moreover get the account's erased messages and media. That account will forward messages to you.
Conclusion
WhatsApp hackers are specialists in account hacking and technology. The hacker will destroy the target's information and communications after gaining access. The victim may not realize you've been observing them for a long time.
Hire a WhatsApp hacker to permit you total access to your target's account. A competent organization can confirm your commerce partner's trustworthiness. A WhatsApp hacker's greatest feature is that they won't let you access the target's account. They won't recognize themselves as your partner. Both of you'll be safe.
FAQs
HOW TO HIRE A HACKER?
You can easily hire a hacker by filling up a contact-us form with a few details. For example – your basic contact information such as name, email, and country. Subsequently, the target details, too. However, we have a 24/7 live support chat option.
HOW MUCH DOES IT COST TO HIRE A HACKER?
Since the hacking method required in every project is unique, there is no fixed pricing and the cost depends on the work. However, we offer very competitive rates. As a result, we are preferred by a long list of repetitive clients around the world.
HOW CAN I MONITOR MY PARTNER'S CELL PHONE?
It is a two-step process. Firstly, our team will hack your partner's device. Secondly, we will share our private server URL and login details with you. After that, you can easily monitor and control the target device.
What can a hacker do with you?
Whatever technique hackers use, once they have gained access to your data or devices, they can:
Steal your money and open credit card and bank accounts in your name.
Destroy your credit rating.
Request new account Personal Identification Numbers (PINs) or additional credit cards.
Make purchases on your behalf.
What is a hacker for hire?
Hackers-for-hire is an experts in conducting accounts compromises (generally mailboxes) and exfiltrating data as a service. They sell their services to people who do not have the skills or capabilities to do so.
Can WhatsApp still be hacked?
If someone is trying to take over your WhatsApp account, they will need the SMS verification code sent to your phone number. Without this code, any user attempting to verify your number cannot complete the verification process and use your phone number on WhatsApp. Hence, your WhatsApp account remains safe and secure.
How can I know if someone is monitoring my WhatsApp?
To check this, simply head to the app and tap on the three dots in the corner, then select WhatsApp Web. If this shows a log-in and "currently active", then your messages are being monitored and most likely read by a user logging into your account via a browser.
---
SPY24 Install application free The Most Powerful Hidden Spying App to Monitor Android, IOS Cell Phone & Tablet Device Remotely. Best Android Parental Control App for Kids & Teens Online Safety.
Now take the liberty to monitor Android, and IOS devices with exclusive features better than ever before Monitor all Voice & Text Messages Communication records, Listen to & Watch Surroundings in Real-time Unleash Digital Parenting with Android, IOS Spy App Spy (Surround Listing & Front/Back Camera Bugging) IM's VoIP call recording on Android OS 13 & above With 250+ Surveillance Tools at your fingertips using Android Tracking & Parental Monitoring Software.