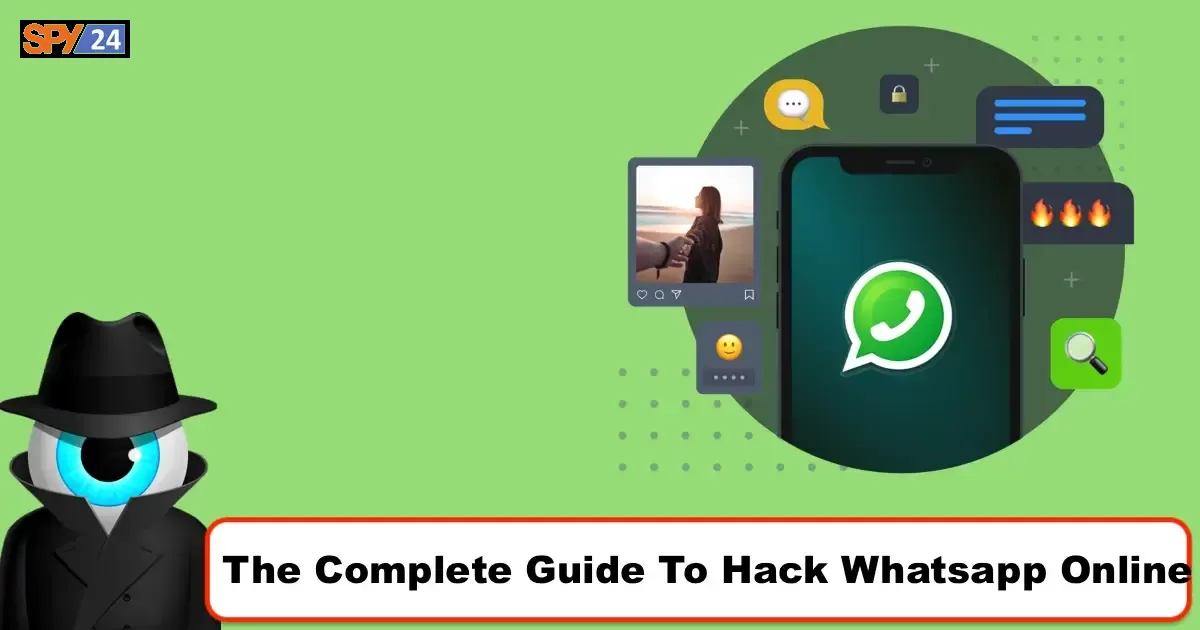 After Facebook Messenger, WhatsApp is the favorite means of communication for users. We utilize it to select the Christmas menu with the family, organize a party with friends, and keep in touch with those we never see. In brief, for numerous of us, WhatsApp is the foundation of our connections and the center of our interest!
And it's certainly no coincidence that numerous articles and instructional exercises clarify how to get to somebody else's WhatsApp account. With the Web being a settlement of quacks, the proverb "all that sparkles aren't gold" lends itself to the circumstance! That's why we chose to require a stock of the strategies and traps for hacking WhatsApp online.
How to Hack WhatsApp Online: A Step-by-Step Guide for SPY24 Users
WhatsApp is a cross-platform messaging application that permits users to chat, text, and share media, like recordings and voice messages with people or groups. Since its launch in 2009, it has rapidly become the most universally prevalent messaging app with over 1.5 billion month-to-month active users.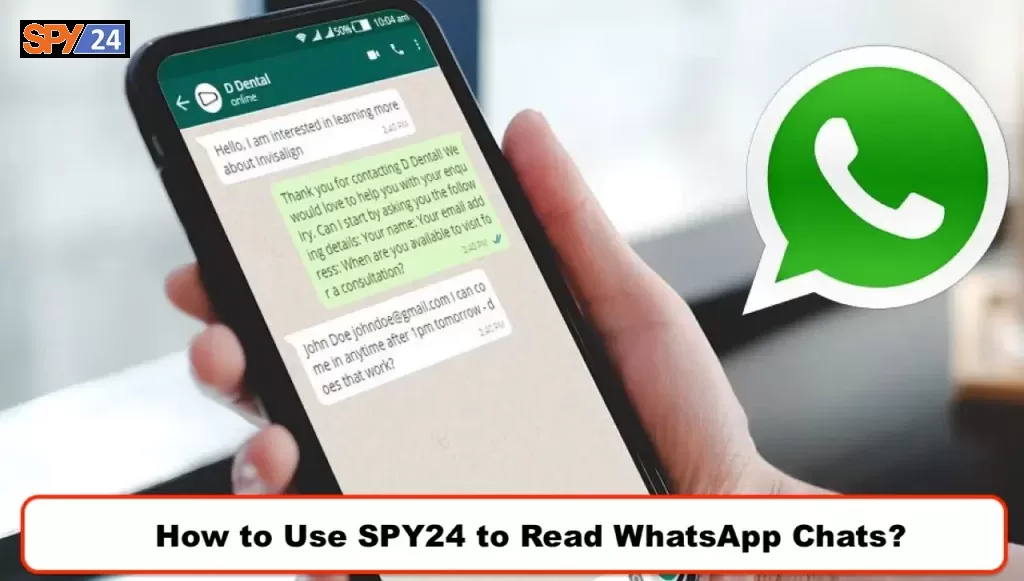 Nonetheless, WhatsApp is still defenseless to attacks from hackers. Since supported chats are not protected by end-to-end encryption, an attacker may access old conversations in case they hack into a user's cloud storage account.
How Does It Work?
Hacking WhatsApp online includes taking advantage of software security protocol vulnerabilities.
There are two main strategies to hack WhatsApp online: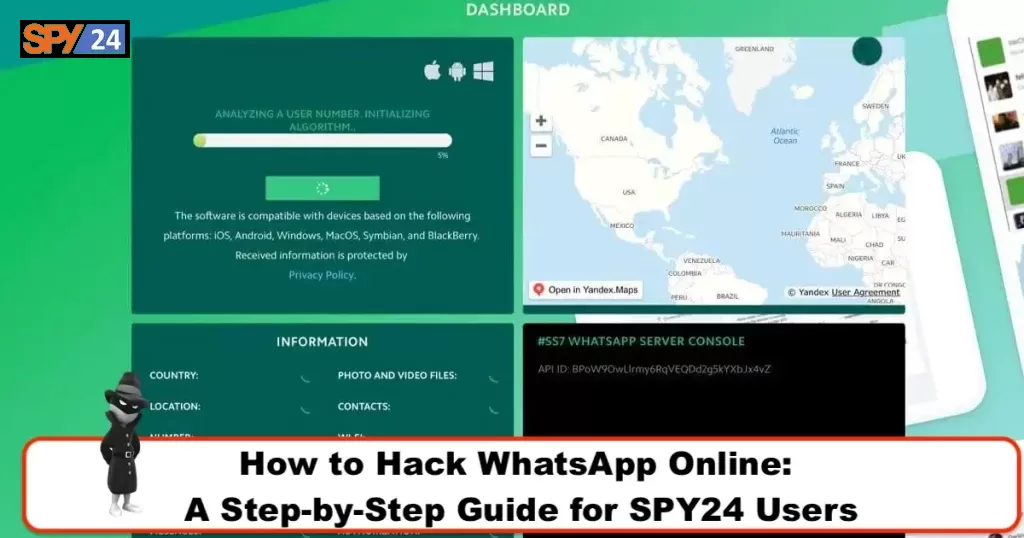 1. Phishing
This is a fraudulent endeavor utilized by hackers to get sensitive data such as login details like usernames and passwords. WhatsApp phishing includes extracting the QR Code from WhatsApp Web and then displaying it on a new page. If the target scans the code utilizing WhatsApp it'll get the credentials from the web client and save them in a file. You'll be able to utilize these credentials to log yourself in as the individual who checked the QR code.
2. Mobile Phone Hacking
Mobile phone hacking and monitoring permit you to completely keep track of each movement of the target device. You'll be able to effectively see the details of each communication that is all calls and messages (incoming, active, erased). In expansion to this, one may see web history activities as well as WhatsApp activities. In brief, everything will effortlessly be hacked and shared on the app control panel. Several examples of mobile spying apps incorporate SPY24, TruthSpy, and Spybubble.
How to Hack WhatsApp Online
The best strategy to hack WhatsApp online is to utilize a viable spy app. We suggest hacking WhatsApp accounts online via the SPY24 app.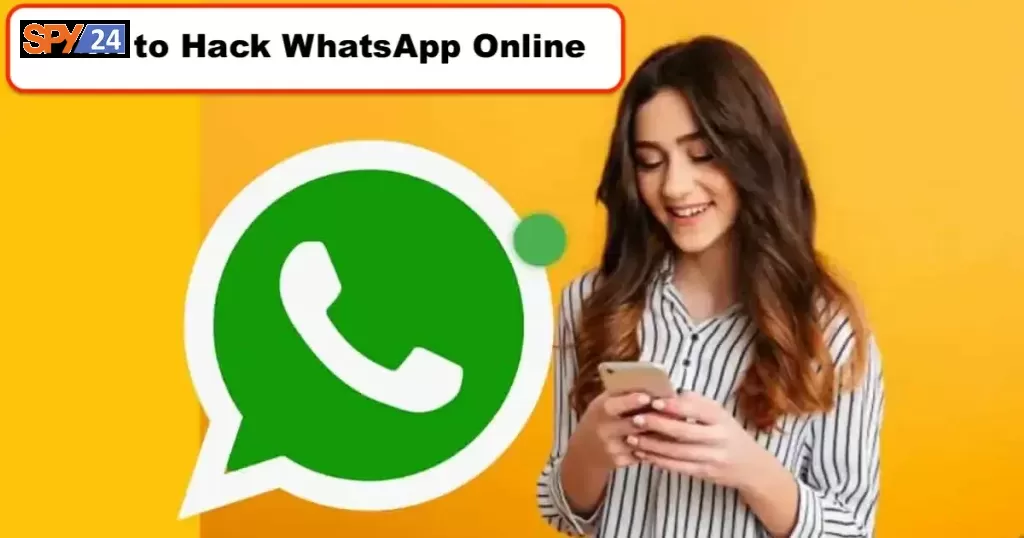 To utilize the online WhatsApp hack, you need to know the phone number that's connected to the account you need to hack. The subscriber will not get any alarms or notifications about the launch of the software.
 Advantages of utilizing SPY24 to hack WhatsApp online:
Launch from a distance without being on the target device
Work that happens within the background without alerts
Multiple accounts can be observed at the same time
Compatible with all of the most well-known platforms
Activation and control through your account
Activation Without Access to the Phone
The user can download the app safely.
No need to set up and customize for a long time
The dashboard lets you keep track of and oversee sessions
Up to five accounts and gadgets can be utilized at the same time.
Online hookups that don't leave a trace
SPY24 Install application free The Most Powerful Hidden Spying App to Monitor Android, IOS Cell Phone & Tablet Device Remotely. Best Android Parental Control App for Kids & Teens Online Safety.
Now take the liberty to monitor Android, and IOS devices with exclusive features better than ever before Monitor all Voice & Text Messages Communication records, Listen to & Watch Surroundings in Real-time Unleash Digital Parenting with Android, IOS Spy App Spy (Surround Listing & Front/Back Camera Bugging) IM's VoIP call recording on Android OS 13 & above With 250+ Surveillance Tools at your fingertips using Android Tracking & Parental Monitoring Software.
---
How to Hack WhatsApp – Keeping track of spyware:
WhatsApp, like other messengers, prioritizes client information protection. Today, a few devices can hack WhatsApp online in numerous strategies. Each WhatsApp hack tool contains a distinctive budget and preparation level.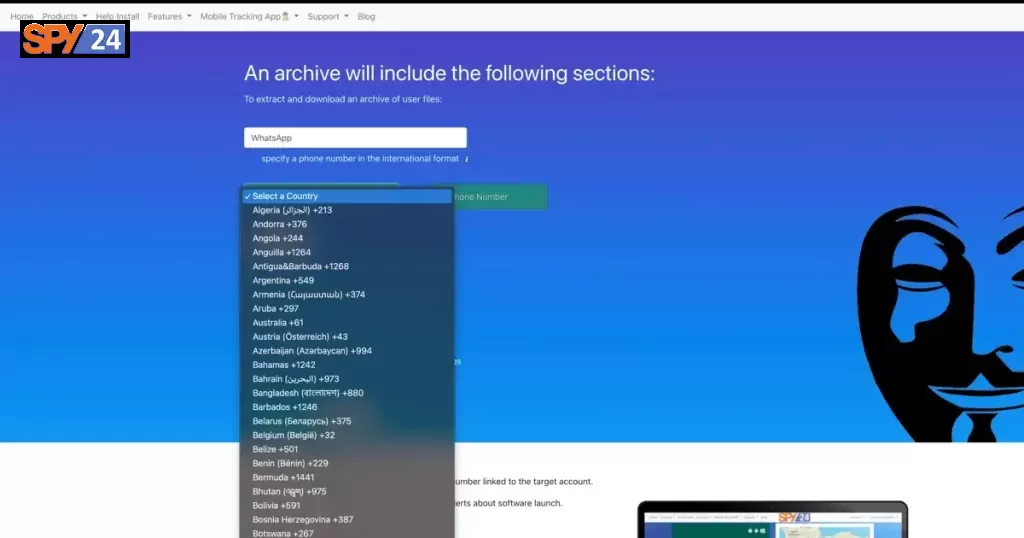 The major issues with these tools include:
victims must install the cheapest and most common spyware packages.
Jailbreak the victim's iOS gadget.
The strategy is costly, time-consuming, and may fail.
In case you spend a lot of time setting up and working on the computer program, it may not have all of its promoted capacities.
Your target may discover who's spying on them.
Here is the safest and most prevalent WhatsApp tracking app for your convenience:
SPY24
mSpy
SpyMyPhone
Spyzie
This is the Most Reliable Method for WhatsApp Hack Online
WhatsApp hack incorporates all strategies for accessing someone's WhatsApp communications. Whereas there are numerous WhatsApp hack strategies online, we suggest the foremost reliable and proficient one.
If you need to hack WhatsApp online, it's best to utilize a reliable WhatsApp hack device than waste time, cash, and effort on something unreliable.
Avoid Fake WhatsApp Hack Methods
When trying to find a reliable WhatsApp hack online, it's difficult to sort through all these results. Numerous websites offer free WhatsApp account access. These sites may inquire about something before revealing the result.
They may inquire you to download an app, tap on a website or take a survey. Third-party programs/apps may incorporate malware or other unsafe information.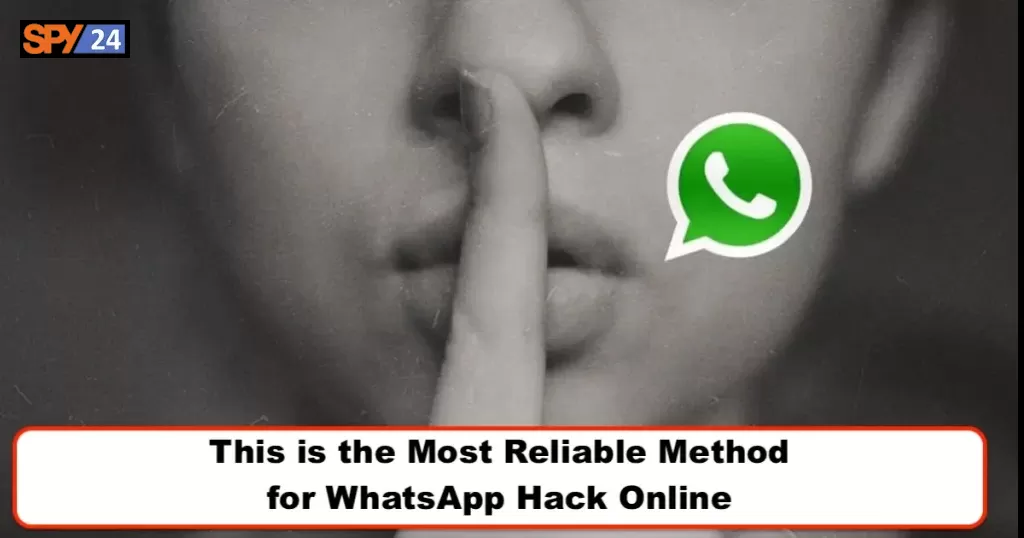 However, a few WhatsApp hack websites require you to tap a link to extend traffic. Sites that encourage you to fill out online surveys for human verification just need your individual information to flood your inbox with irrelevant stuff. They are mostly scams, but useful tools.
Try SPY24 for WhatsApp Hack Online
SPY24 hacks WhatsApp online best. It is the foremost advanced and proficient checking tool. SPY24 has maintained its competitive observation solutions reputation for a long time. Its computer and phone checking and surveillance capabilities are one cause. SPY24's WhatsApp breach lets clients see others' messages. They can moreover see who and when the target texts.
SPY24 logs WhatsApp activity on the target gadget and sends it to your online user account, where you will see it remotely. The WhatsApp hack program works within the background, so the target won't notice.
This is the most secure and proficient way to read someone's WhatsApp communications. Online strategies are all bogus. In case you need to save time and effort, avoid them.
 Pros:
No pre-setup is needed.
Completely undetectable
Low rates, no extras
Helpful customer support
 Read the chat history of WhatsApp from afar
 If you need to read all messages on your partner's phone, we offer SPY24. With the assistance of this app you'll be able to have to access to: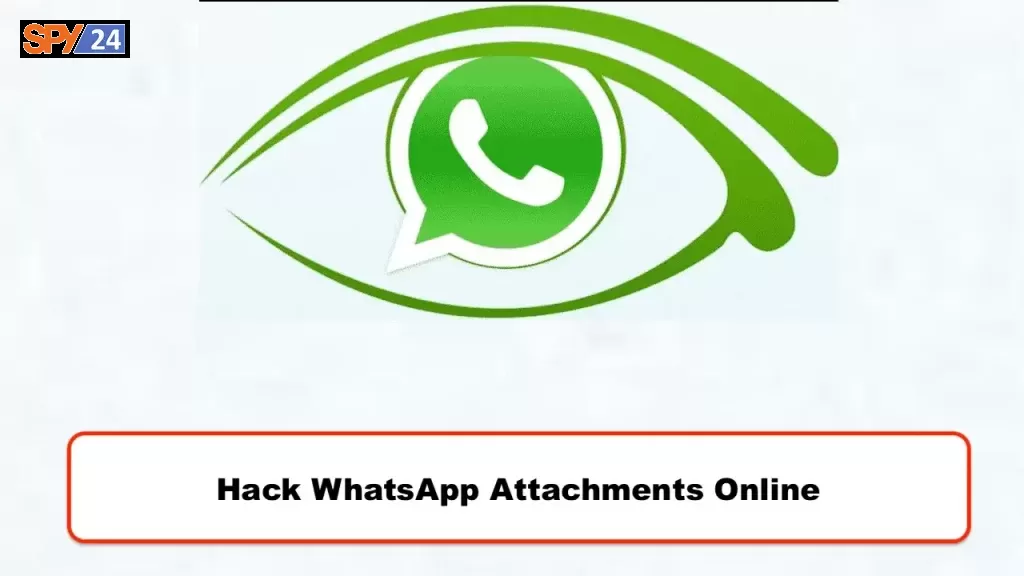 Full Chat History (sent and received messages)
What do people talk about in group chats and what are their names
The list of voicemails sent and received
The length of the chat, audio, and video files was shared.
The list of documents that have been saved
Text Messages
Group Messages
Voice Messages
Pictures and videos
The Documents List
The Good Things About Using SPY24 to Monitor WhatsApp Online
SPY24 comes with so many benefits: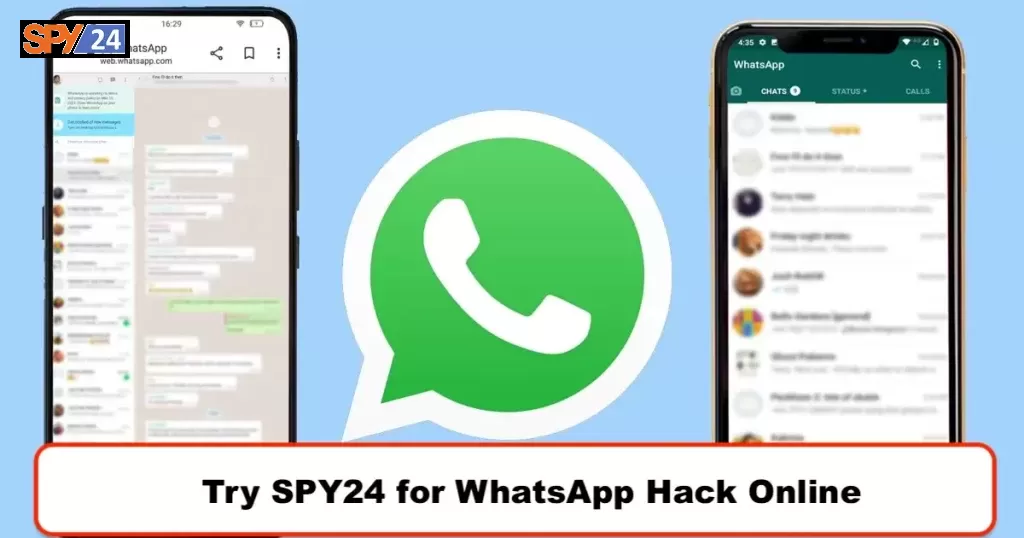 1. Activation without Device Access
Just enter the phone number connected to the universal format to begin a WhatsApp hacking session and read chat history without access to the phone. All of the work is done in the background, so it doesn't influence how well the target device and account work.
2. Plan with adaptable pricing and no down payment
Regardless of what sort of membership a user has, they can continuously get more discounts and special offers. The user is only asked to pay for services and add cash to the account once the session has begun and the target account information has been obtained.
How Users' Information Is Kept Secret
All data sent and received by users is kept secret and stored utilizing encryption algorithms that work from start to end. The installment strategies were utilized to make it impossible to figure out who sent and who received a transaction. Utilizing cryptocurrencies makes sure that all of an app's users are secure.
Easy-to-Use Interface
The application can be utilized right away; it doesn't have to be set up in a long and complicated way. The dashboard interface is simple for the average user to utilize, and the capacity to manage different sessions at the same time cuts operating time by a lot.
How to Use SPY24 to Read WhatsApp Chats?
Another reason why we tend to recommend SPY24 to you instead of another spy app is we had the opportunity to test it. So ready to clarify how it works and how well it performs.
To start with, you ought to know that SpY24 is greatly simple to utilize. From installation to use, no specialized information is required. Indeed, anybody can utilize SPY24 without any problem. Retrieving WhatsApp messages from somebody with this spy app will only take a couple of minutes.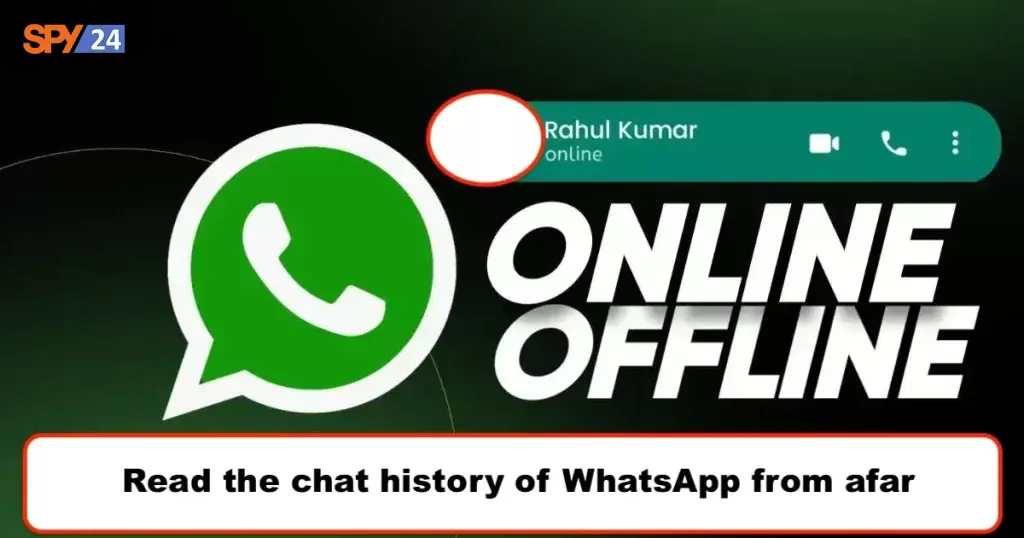 Here are the steps to take:
1. Select a membership plan, go specifically to the official SPY24 page, and select the plan that suits you best.
2. Make a personal account. You may be inquired to select a username and password. This step is vital since it'll then permit you to get to the interface where all the information collected by the spyware is sent.
3. Get the confirmation email. Make sure you enter a valid e-mail address when making your account, as you'll get a download link.
4. Download the spyware application. Copy and paste the download link into the navigation bar of the phone you need to screen.
5. Launch the download and hold up for a couple of seconds.
6. Accept the installation of the spyware, by clicking "ok" and installing SPY24.
Once SPY24 is installed on the target phone, you'll get WhatsApp messages from that individual specifically to your account, which you'll access through a simple web connection. You may be able to see all conversations, contacts, and shared records.
SPY24 – Spyware Monitoring How to Hack WhatsApp Software for
We won't beat around the bush – in case you need to read someone's WhatsApp messages without them knowing, at that point, you need spyware. But be careful, not just any spyware! WhatsApp is a secure messaging application, and a free spyware app downloaded from the Web is no way to retrieve end-to-end encrypted conversations!
 What you need is a spy app like SPY24, mSpy, SpyBubble, or Mobile Spy. As far as we're concerned, we would suggest SPY24. With more than ten years of experience, SPY24 is the market pioneer and there is a lot of positive user reviews about it on the Web. Additionally, this app is compatible with both Android and iOS. And its cost is more affordable.
Another aspect that a few of you will no question appreciate – is SPY24 is a 100% undetectable spy app! And no, it won't leave any icon obvious on the screen and it works within the background. In brief, SPY24 is our favorite and you'll be able to judge it for yourself since it is conceivable to test the application demo for a week.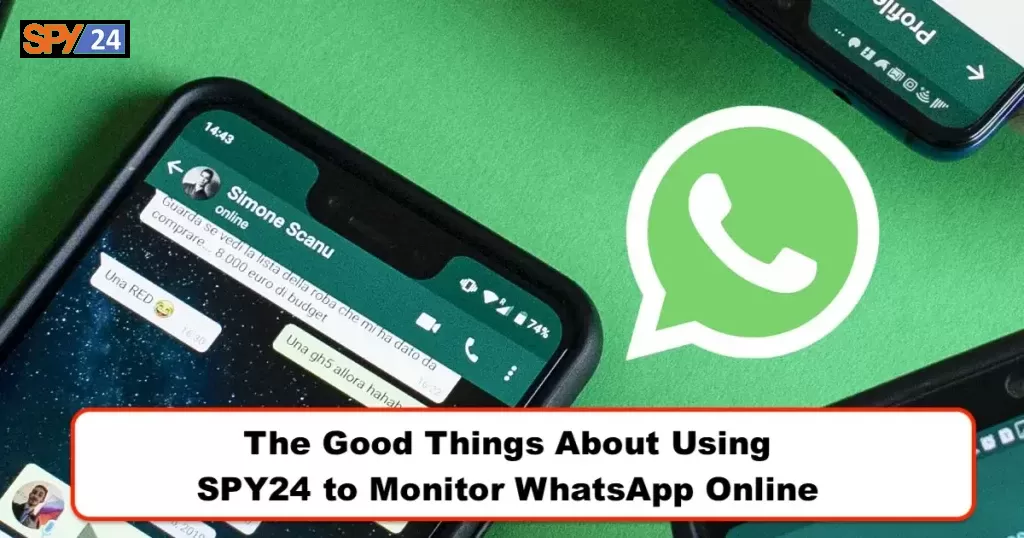 Hack WhatsApp Attachments Online
You can utilize SPY24 to hack WhatsApp attachments online and enjoy these benefits:
Save a list of the records you've sent and received.
Have a list of the later records that were sent with messages
Behind the account holder's back, a secure download was made.
The format, size, and status of a media record are shown.
The name and picture of the sender or receiver's client account are shown.
The date and time, as well as the source of the document, are shown.
Conclusion
Hacking WhatsApp online poses a serious security hazard in cases not taken seriously by users of the application.
By taking the fundamental steps outlined in this article—using a secure connection like VPN, installing SPY24, and downloading anti-hacker tools—you can ensure yourself against potential dangers posed by malicious hackers attempting to gain access to your information or chats through WhatsApp web download or other applications related to WhatsApp.
And in case you need to keep track of your partner or kid's WhatsApp activity, use a reliable spy app. We offer SPY24. SPY24 is undetectable, easy to use, and professional.
FAQs
Can WhatsApp still be hacked?
If someone is trying to take over your WhatsApp account, they will need the SMS verification code sent to your phone number. Without this code, any user attempting to verify your number cannot complete the verification process and use your phone number on WhatsApp. Hence, your WhatsApp account remains safe and secure.
Can someone read WhatsApp messages from another phone?
You can read WhatsApp messages from another device, whether your chat or others' messages. With over 100 billion messages being sent daily on the instant chat app, they include contents that beg scrutiny. Hence, software developers have device means to read WhatsApp messages, especially from another device.
Can someone hack my WhatsApp if I reply to a text?
The simple answer – is no, you can not get hacked by replying to a text message. However, it is not a good idea to reply to texts from senders that you do not know. Even though it is unlikely for you to get hacked by replying to a text, it can cause you to receive more unwanted texts in the future.
How can I listen to other WhatsApp calls?
How can I listen to other WhatsApp calls? There are apps to check others' WhatsApp messages and they are called spy apps. One example is mSpy, an app that can spy on WhatsApp messages, conversations, and more. It works with Android and iOS devices.
How can I see who my boyfriend is talking to on WhatsApp?
Let's look at how you can check who is chatting with whom on WhatsApp and how effective they are.
Method 1: Secretly Check Their WhatsApp.
Method 2: Check Their WhatsApp Backup.
Method 3: Using the WhatsApp Web.
Method 4: Using a WhatsApp Monitor App.