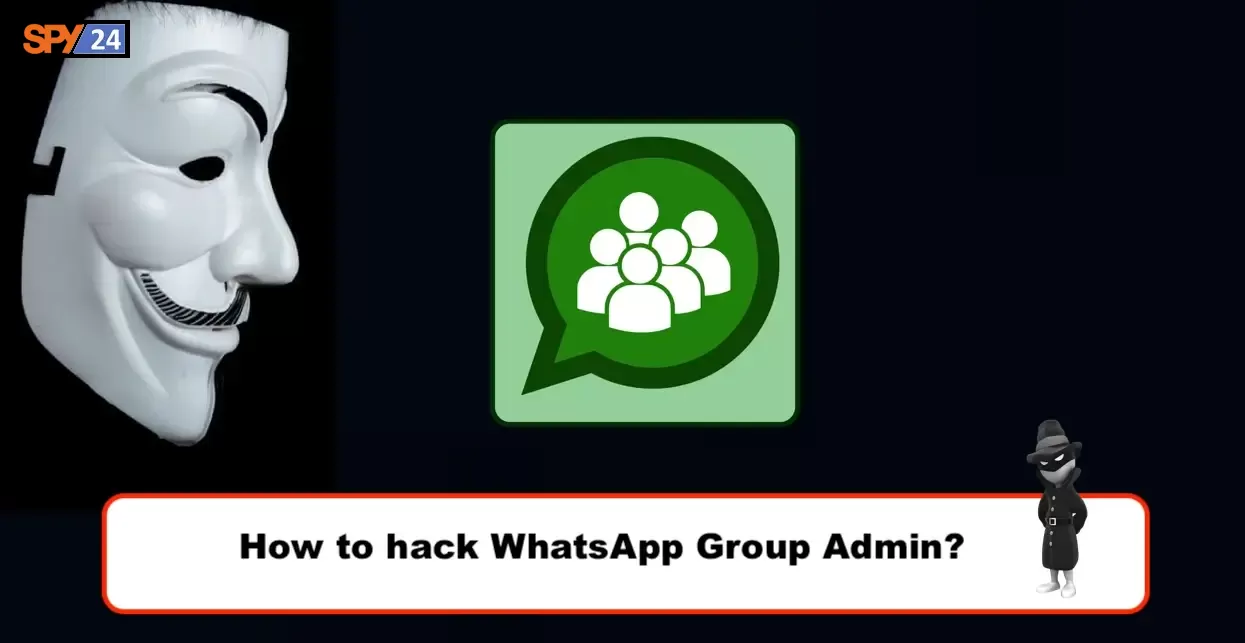 Are you looking for a way to hack Whatsapp groups and take control of the conversations going on? If so, then you've come to the right place! SPY24 is here to provide you with all of the tools and information that are needed in order for you to successfully monitor and manage any kind of Whatsapp group. With our comprehensive approach, we will explain every step along the way, ensuring that hacking a Whatsapp group is easy as pie. From understanding why it's important in terms of security, privacy, and monitoring activity, to showing how all kinds of devices can be hacked – even an IPad or iPhone– all your questions can soon be answered. So get ready – because this article will reveal exactly how to hack Whatsapp groups with SPY24!
How to Hack WhatsApp Groups with Spyware
Have you ever wanted to gain access to a WhatsApp group without the admin's permission? If so, then you may be wondering how to hack a WhatsApp group. While it is not possible to directly hack the group, there are still some effective ways in which you can gain access using spyware. Let's take a look at how this works and what you need to do.
What Causes a WhatsApp Group to Be Hacked?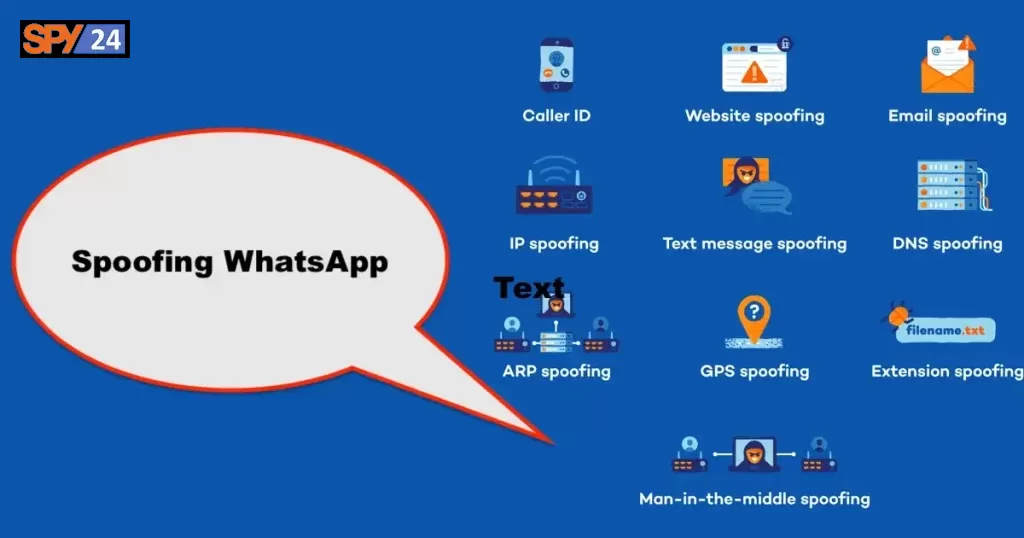 Spoofing:
Spoofing is one of the most common methods used for hacking into WhatsApp groups. This involves sending a link to the group that contains malicious code or malware. Once someone clicks on this link, the malware will be installed on their device, allowing you to gain access to their WhatsApp account. While this method does require some technical know-how, it is relatively straightforward and can be done quickly if you have the right tools and information.
Spoofing is what? Defining spoofing
In terms of cybersecurity, spoofing refers to when someone or something impersonates another entity in an effort to win our trust, get access to our systems, steal data, steal money, or distribute malware. Spoofing attacks can take many different forms, such as:
Email spoofing
Website – URL spoofing
Caller ID spoofing
Text message spoofing
GPS spoofing
Man-in-the-middle attacks
Extension spoofing
IP spoofing
Facial spoofing
How then do the online crooks trick us? Often, just mentioning the name of a well-known, reputable company is enough to persuade us to divulge information or act in some way. A counterfeit email from PayPal or Amazon, for instance, can ask about transactions you never made. You might be prompted to check the provided link if you are worried about your account.
Scammers will use that dangerous link to direct you to a website that downloads malware or a phony login page with a well-known logo and a spoof URL in order to collect your username and password.
There are several other ways a spoofing attack may proceed. Fraudsters of them depend on victims falling for the false. You could fall prey to a spoofing attack at some time if you never question the reliability of a website or wonder if an email is a forgery.
To that purpose, spoofing is the sole topic of this page. We'll teach you about the many kinds of spoofs, how spoofing operates, how to tell real emails and websites from phony ones, and how to avoid being a fraudster's target.
Spyware Software
Spyware: Another way of gaining access to a WhatsApp group without permission from the admin is through spyware. This type of software allows you to monitor all activity on the target's device, including messages sent and received on WhatsApp. By installing spyware on the target's device, you will be able to see every conversation in real time as well as any files that were shared in the group chat. However, keep in mind that using spyware requires physical access to the target's device and should only be used for legitimate purposes such as parental monitoring or corporate espionage.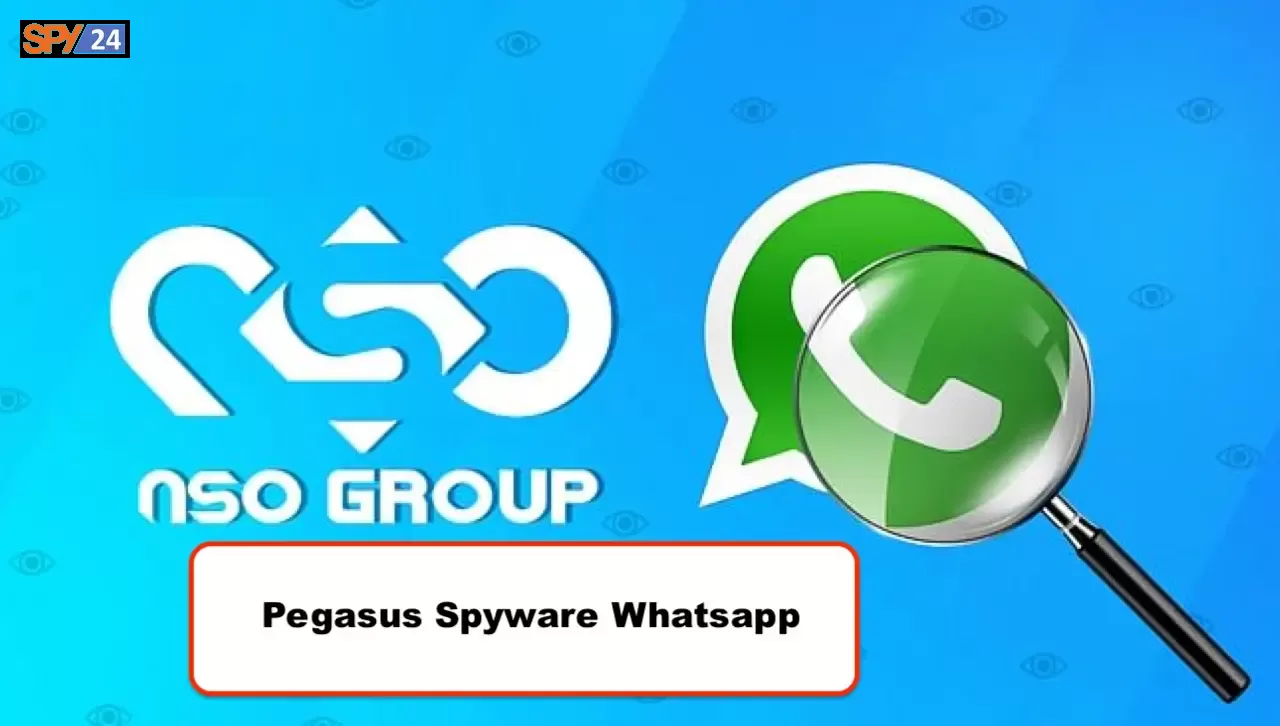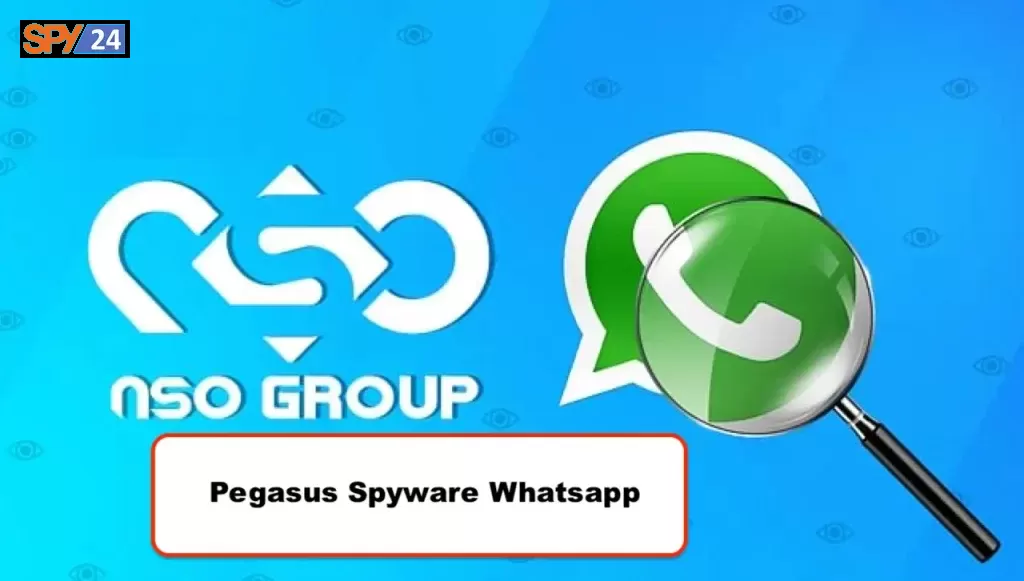 Pegasus Spyware Whatsapp
Pegasus spyware is a type of malicious software that is used to hack into devices, most notably smartphones. It is used to gain access to private data, such as text messages, emails, and even WhatsApp conversations. It works by exploiting a vulnerability in WhatsApp's end-to-end encryption system. Once the Pegasus spyware is installed on the device, it takes advantage of a bug that allows it to gain access to the user's communications without the user's knowledge. The spyware can then monitor conversations and extract data. It can also be used to modify data and even remotely control the device.
Hack Whatsapp Tool – Whatsapp Spy App
Hacking Group In Whatsapp: The last option available for hacking into a WhatsApp group is by using an online service such as SPY24 or other similar sites that offer services for WhatsApp hacking. These services allow you to monitor conversations remotely through your web browser and even intercept messages sent by users within a particular chatroom that has been encrypted with end-to-end encryption technology (which is enabled by default). In addition, these services also allow you to view deleted messages from within a conversation thread. However, keep in mind that using such services could leave your own data vulnerable if not used carefully, so use them with caution!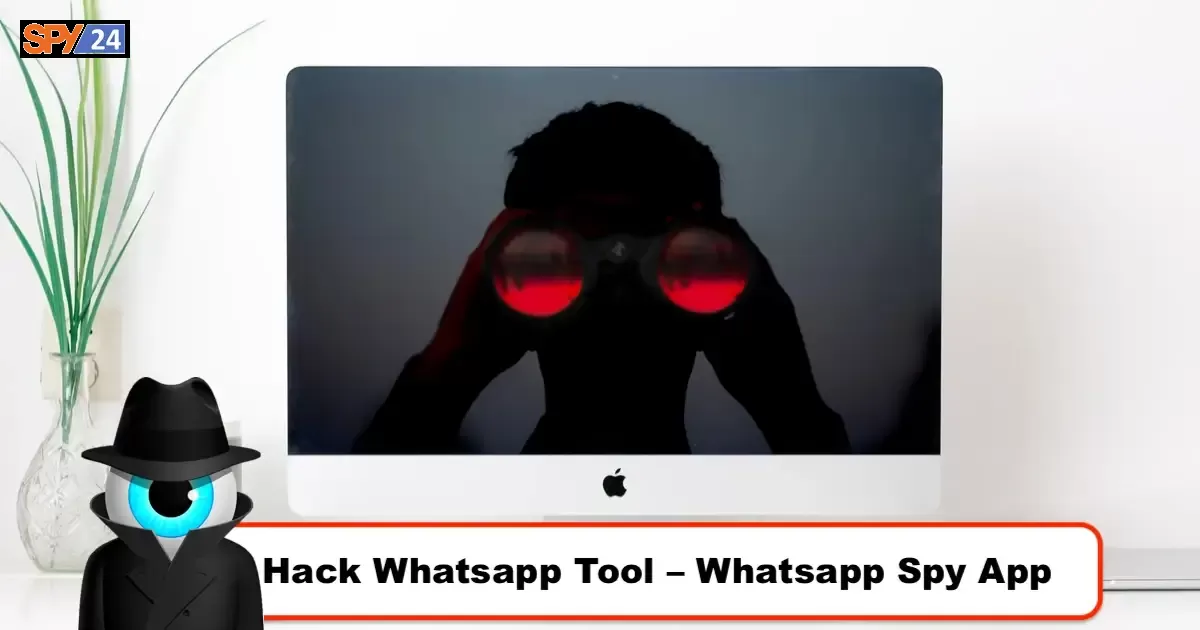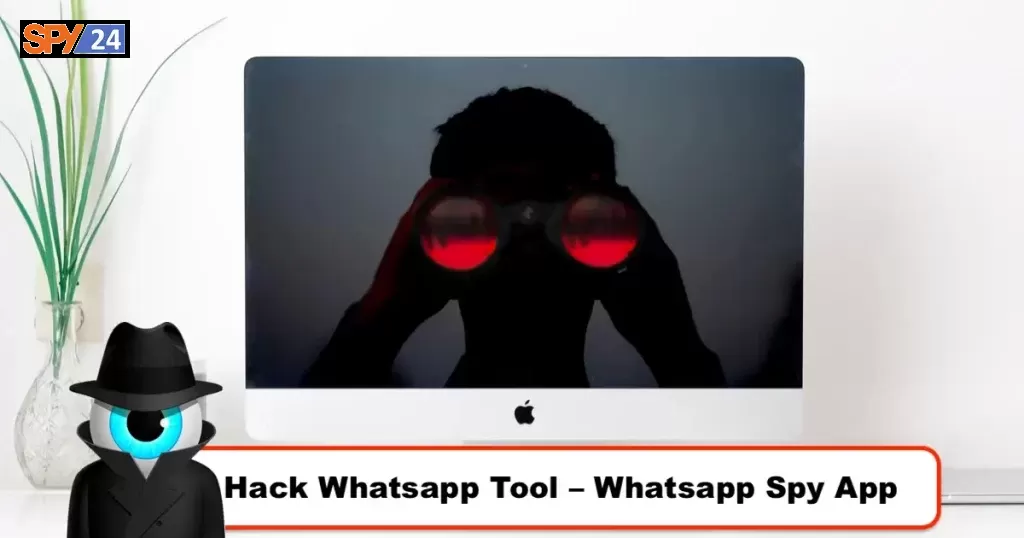 Can A WhatsApp Group Get Hacked?
SPY24 Install application free The Most Powerful Hidden Spying App to Monitor Android, IOS Cell Phone & Tablet Device Remotely. Best Android Parental Control App for Kids & Teens Online Safety.
Now take the liberty to monitor Android, and IOS devices with exclusive features better than ever before Monitor all Voice & Text Messages Communication records, Listen to & Watch Surroundings in Real-time Unleash Digital Parenting with Android, IOS Spy App Spy (Surround Listing & Front/Back Camera Bugging) IM's VoIP call recording on Android OS 13 & above With 250+ Surveillance Tools at your fingertips using Android Tracking & Parental Monitoring Software.
---
What is the best WhatsApp Hacker?
Answer: If you have a cell phone monitoring app, hacking WhatsApp is a breeze. Having tried a dozen similar apps, we can say with authority that the ones below are among the finest available right now:
SPY24
mSpy
Spyier
Cocospy
Flexispy
Highster Mobile
It's an interesting topic, isn't it? Let me tell you..(15 BEST WhatsApp Hacking Apps Free In 2022)
---
WhatsApp GIF exploit
The WhatsApp GIF exploit is a security vulnerability discovered in 2019. It allows attackers to remotely execute malicious code on an unpatched device by sending an animated GIF file to the target. The malicious code is then executed when the user opens the GIF file in WhatsApp. The exploit was patched shortly after its discovery, but some older versions of WhatsApp remain vulnerable.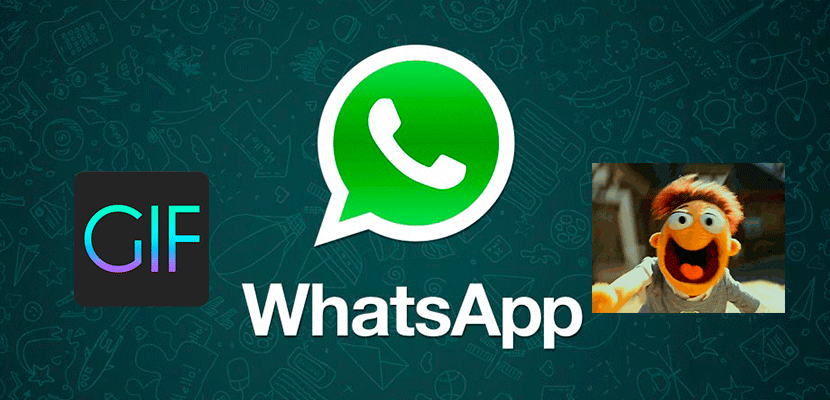 What is a WhatsApp Web QR code hack?
The first category is actually just a site! A site that you may know or have even used many times. web.Whatsapp.com which allows you to access WhatsApp with your computer or laptop, which has made it much easier for many people in companies and even small collections to work. Access your WhatsApp Web account. All they need to do is access your phone for a few moments and scan the site barcode with your phone and all! People have easily logged into your account. WhatsApp Web warns you when you or someone else is connected to your account you can find out through this method has been hacked. Once you have noticed, you can easily eject the hacker from your account in the WhatsApp Web app section.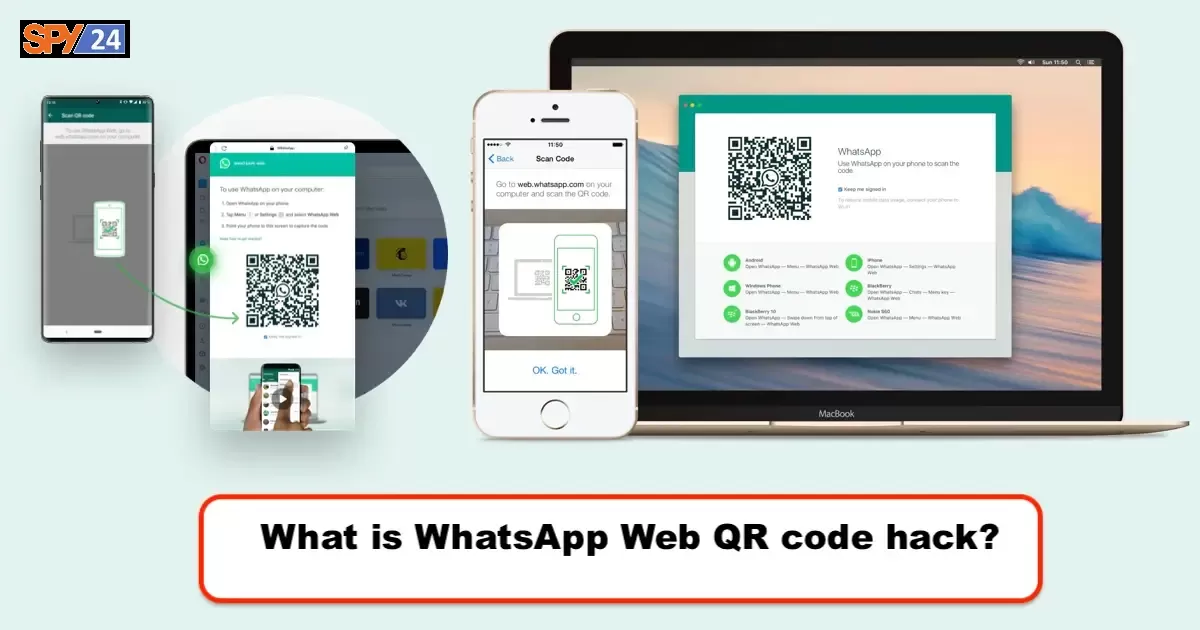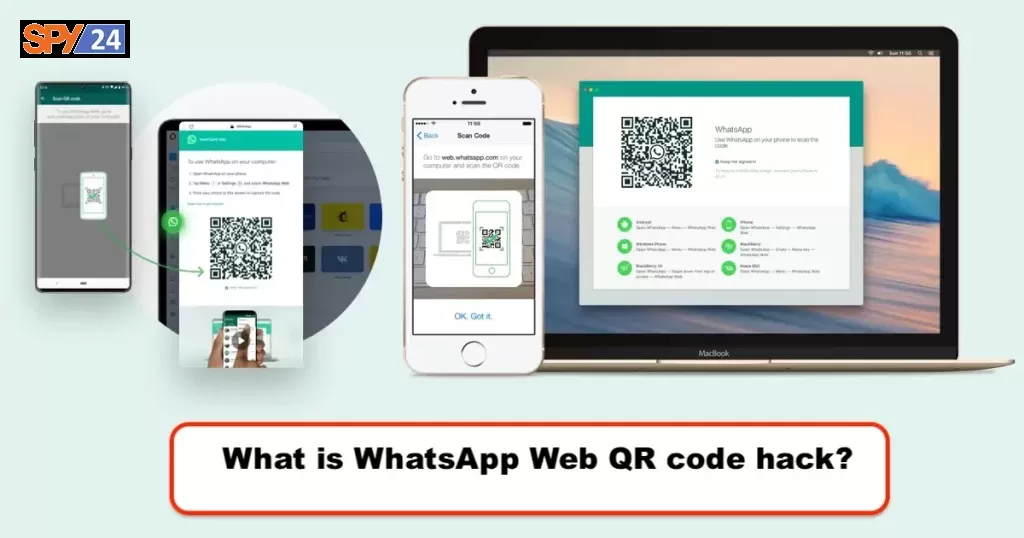 How to check the authenticity of WhatsApp Web
In this way, you just need to scan the QR code to enter the WhatsApp site.
One of the best ways to hack is to hack through WhatsApp Web.
Use the following method to log in to WhatsApp Web or the WhatsApp site:
First, search WhatsApp Web in your system:
https://web.whatsapp.com/
1
Open WhatsApp on your phone
2
Click on the top three dots on the left/right side of the page
3
Click on WhatsApp Web
4
Scan the QR code on the system using your phone's camera
5
Wait a few moments for WhatsApp to load on your system.
6
---
Q1: Can a WhatsApp group get hacked?
A1: Yes, a WhatsApp group can be hacked. It is possible for hackers to access your group's messages, photos, and other data. Additionally, malicious links and malware can be spread through a hacked WhatsApp group.
Q2: How can I protect my WhatsApp group from being hacked?
A2: There are several ways to protect your WhatsApp group from being hacked. Make sure to use a secure password and change it periodically. Additionally, avoid clicking on suspicious links in messages and ask group members to be cautious with what they share.
Q3: What happens if my WhatsApp group is hacked?
A3: If your WhatsApp group is hacked, you should immediately contact the group administrators and members and alert them to the breach. Additionally, the group should be disabled until the issue is resolved.
Q4: Are there any other security measures I can take to protect my WhatsApp group?
A4: Yes, there are several other security measures you can take to protect your WhatsApp group. Encrypt your messages, use two-step verification, and disable read receipts. Additionally, you should delete messages regularly and be sure to keep your app updated.
Conclusion:
In conclusion, while it may not be possible directly hack into a WhatsApp group without permission from its admin or members, there are still ways in which unauthorized users can gain access through spoofing links or through spying apps like SPY24. Just remember that these methods should only be used for legitimate purposes and always take precautions when doing so – otherwise, your own data could become vulnerable! With proper research and precautions taken beforehand, however, anyone can learn how to hack into a WhatsApp group successfully!