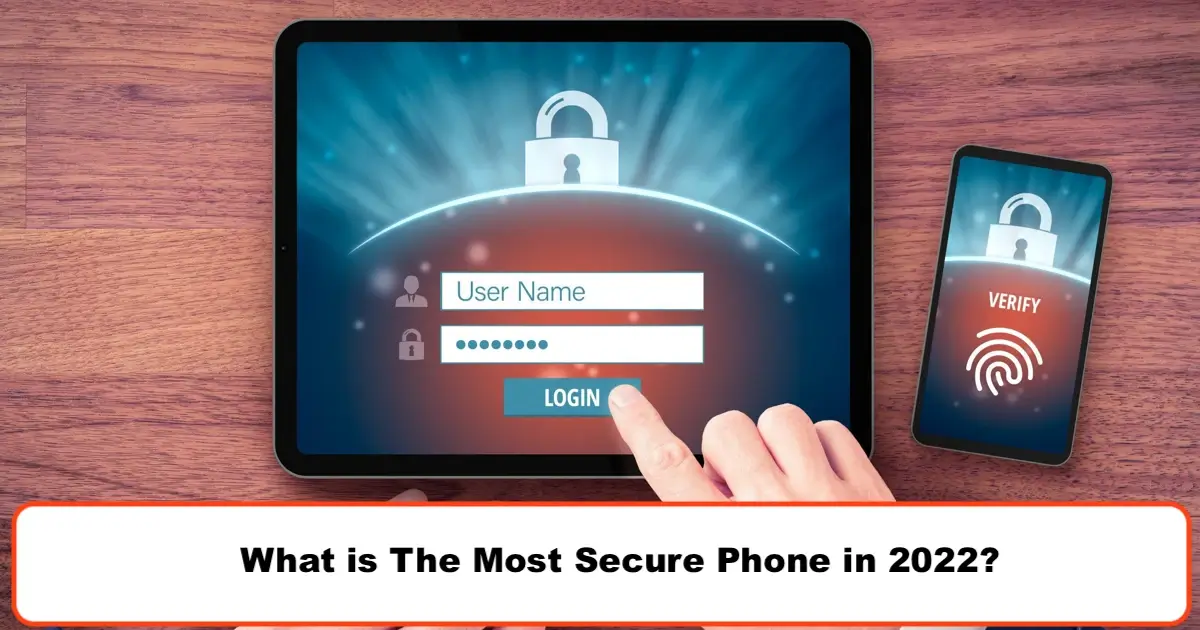 As technology advances, so too does the means by which we communicate and store sensitive information. In an age where our phones house massive amounts of personal data, it's more important than ever to choose a model that is both secure and reliable.
So what's the most secure phone on the market?
According to experts, there are a few contenders for the title, but Apple's iPhone is still considered one of the safest options available. Samsung's Galaxy series comes in a close second, followed by BlackBerry devices. If you're looking for maximum security for your data, these are your best bets. But whatever phone you choose, be sure to take precautions to protect your privacy; installing anti-virus software and using strong passwords are essential steps in keeping your data safe.
How to Choose the Most Secure Phone for Your Needs
For many people, a secure phone is an essential tool in their digital lives. With the ever-mounting threats of data breaches and cyberattacks, it's important to choose a secure phone that offers protection against these dangers. But with so many models available, how do you choose the most secure phone for your needs?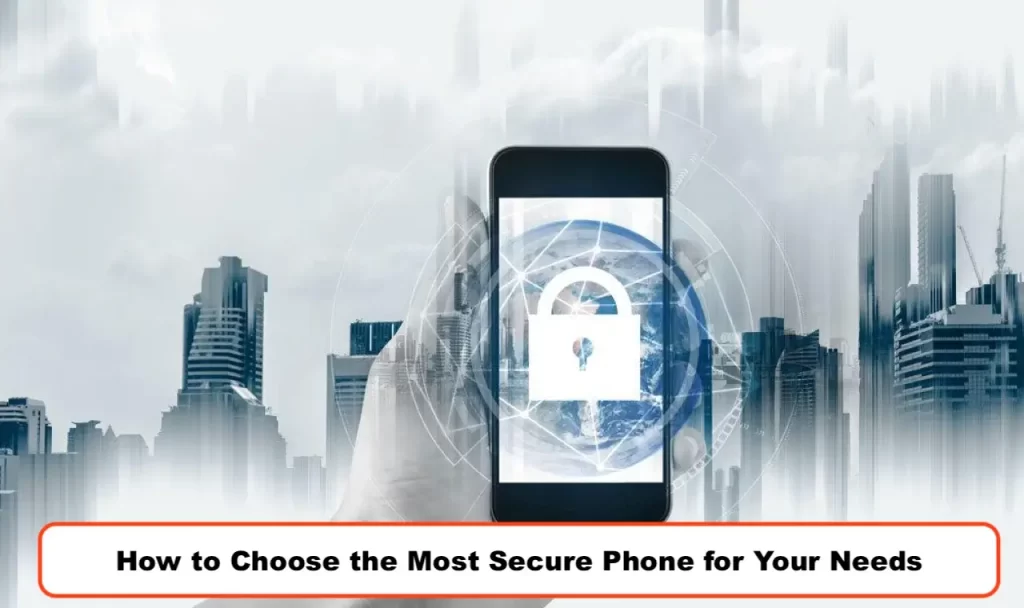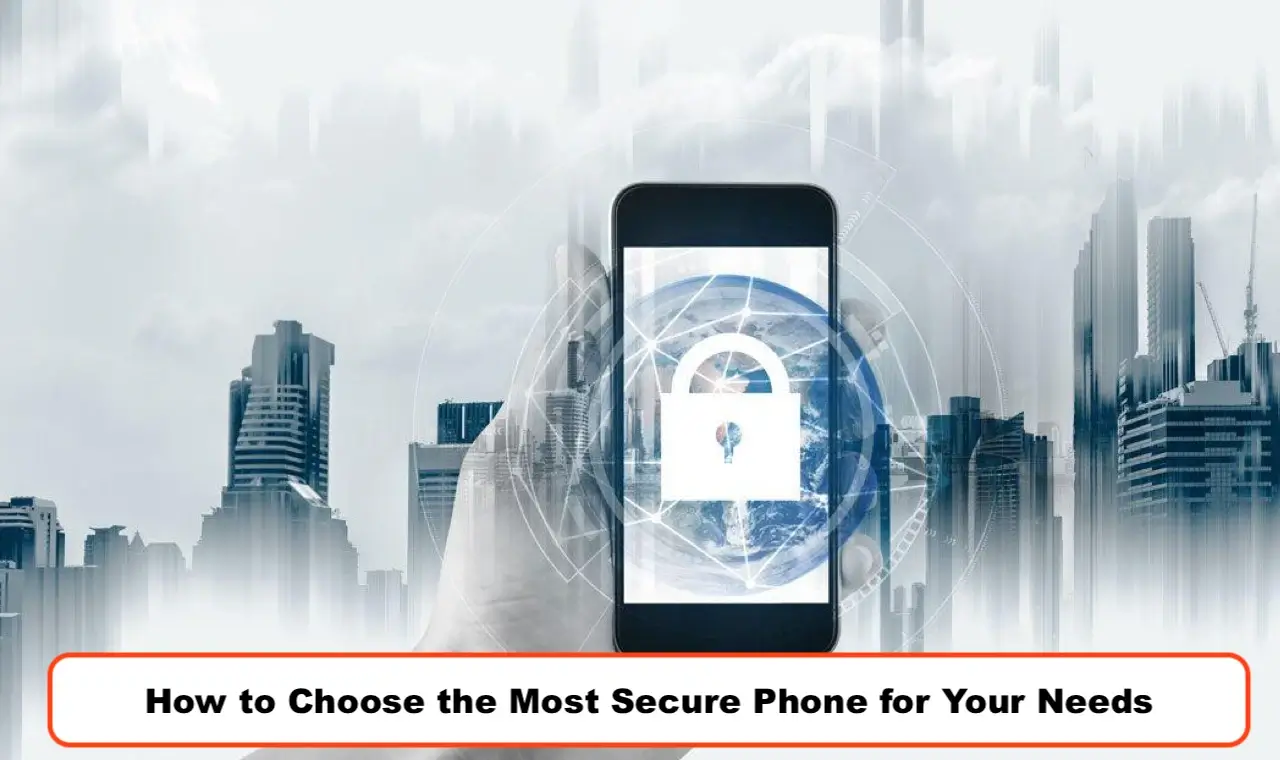 What Makes a Smartphone Secure?
Most smartphones are equipped with basic security features such as password protection and encrypted communications. But some phones offer extra security measures that can make them more attractive to those who need an extra layer of protection. These features include biometric authentication, advanced encryption algorithms, tamper-proof hardware, and remote wiping capabilities. Here are some of the factors you should consider when choosing a secure phone:
Biometric Authentication: Biometric authentication is becoming increasingly popular as a way to protect sensitive data stored on mobile devices. Popular biometric options include fingerprint scanners and facial recognition technology. This makes it much harder for someone else to access your device if it falls into the wrong hands.
Advanced Encryption Algorithms: Advanced encryption algorithms provide an additional layer of security by making it difficult for anyone other than the intended recipient of data to access or read it. Look for phones that offer military-grade encryption algorithms such as AES 256-bit encryption or higher.
Tamper-Proof Hardware: Tamper-proof hardware is designed to prevent unauthorized access or tampering with the internal components of your smartphone. This includes specialized screws, electronic seals, and other physical barriers that help keep unwanted visitors out of your device.
Remote Wiping Capabilities: In case your device is stolen or lost, remote wiping capabilities can help you protect your data from falling into the wrong hands. Many secure phones come with this feature preinstalled, allowing you to securely wipe all data from your device remotely if necessary.
Apple iPhone 14 Secure Phone: If you're looking for maximum security in a smartphone form factor, then look no further than the Apple iPhone 14 Secure Phone.
This model combines both biometric authentication and advanced encryption algorithms, providing an extra layer of security against potential hackers or snoopers. Plus, its tamper-proof hardware ensures that only authorized personnel can gain access to its internal components. Finally, its remote wiping capabilities provide peace of mind in case your device is ever lost or stolen.
One of the criteria that we may rarely pay attention to is the security of the phone, but we pay more attention to the camera, internal memory, operating system, etc.
But the most important thing to pay attention to is the security of the phone.
All smartphones have three important layers of security. Your primary task as a user is to be aware of these three layers of security and enable them on your smartphone.
Device protection layer: Allows you to remotely wipe all your data if your phone is lost.
Data Protection Layer: Prevents the transfer of shared data to your network and personal applications running on a system.
Application management security: Prevents your internal application information from being compromised.
BlackBerry is one of the most famous and popular smartphone companies in the world, and you may have heard several times over the years about the security and wonders of this great company, which is unique in its kind.
BlackBerry phones are designed for trading purposes. Although these phones are great in terms of security, usually the applications that BlackBerry introduces do not have many definitions. That's why for personal use, such as online shopping and banking, you need another smartphone with better applications, now you have to be careful about the security of your information on this phone as well. The more devices you have, especially if the devices are connected to each other via the cloud, the more you should pay attention to the global security of your mobile network.
With the increase in the number of applications entering the market, especially applications of the two popular operating systems iOS and Android, the security of smartphones is increasingly endangered. "If the app you are using is not secure, the security of the operating system is no longer important," said Ira Grossman, a mobile technology expert. In fact, when it comes to smartphone security, both the security of the operating system and the security of applications running on the phone are important.
Best Secure Phone 2022
But the safest phone in the world was called the BlackBerry Android phone dtek60, which by default is installed on this secure phone DTEK security program designed and released by American BlackBerry programmers in case of malfunctions or other activities. Naturally, it notifies you with a number of notifications so that you can follow up on this issue faster.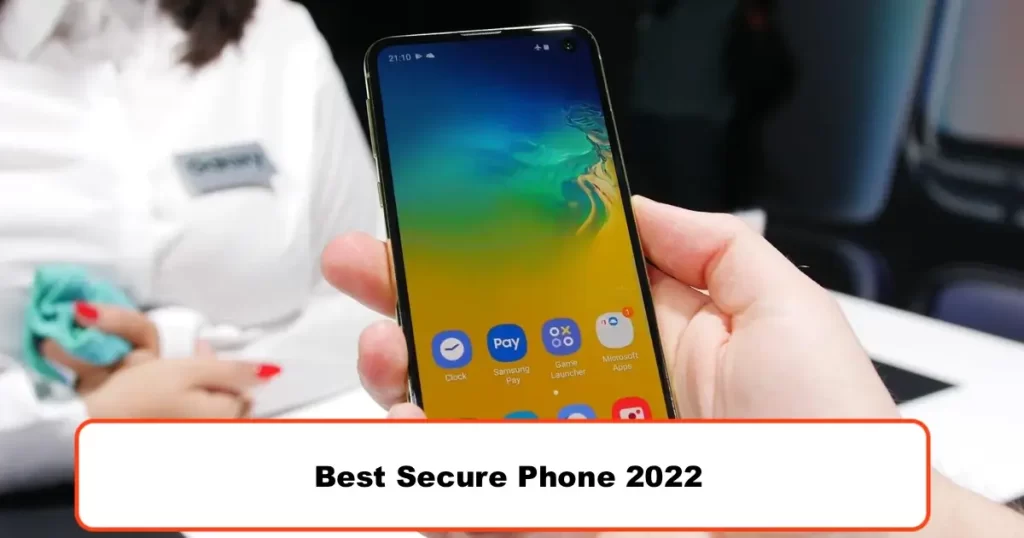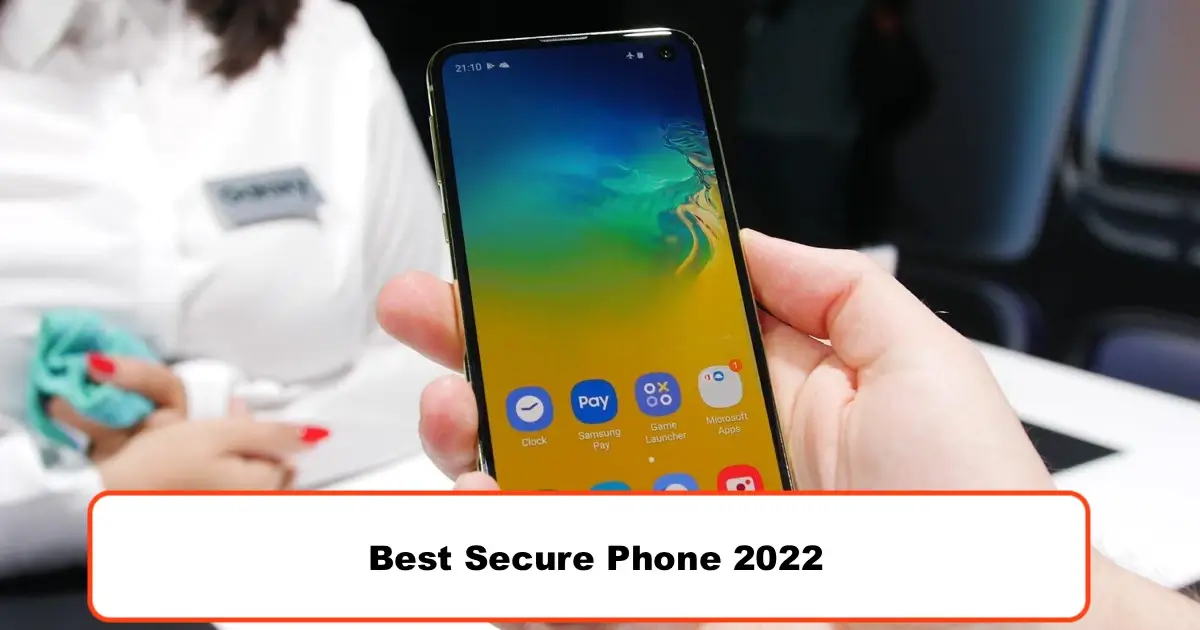 BlackBerry KEY2 – the most secure phone in the world
The KEYone phone was one of the phones that, despite its reasonable price, added high-security improvements to the Android platform. Now, after this phone, KEY2 has become a suitable replacement for it. Each time you boot the phone, the device itself takes an extra step to ensure that the device is not tampered with. This step is to send a series of encrypted keys to the processor to ensure that the device is not tampered with.
Because the Linux kernel is one of the most commonly targeted targets by hackers, BlackBerry strengthens the kernel while it is being developed. The company always tries to make sure that every phone it produces is in good condition. This means that the company has been releasing security patches for this phone every month for 2 years to increase its security.
The KEY2 also does not use Android-based encrypted code, and BlackBerry has provided its own code for it. This means that the files on the phone are encrypted with the AES-128 standard. Other encryption standards, such as FIPS 140-2, which is related to the computer security of the US government, are also included in this phone
Another noteworthy thing about the KEY2 is the presence of the Privacy Shade. This feature helps you in public places to get rid of intruders who want to break into your phone. Another unique feature of this phone is the DTEK feature. This feature is actually a dashboard that allows you to interact with software changes made by BlackBerry and is a kind of security hub.
BlackBerry recently released the DTEK50, claiming that the DTEK50 is the most secure Android phone in the world. Another feature of the DTEK50 is a program called "Password keeper" with which you can write down all your important passwords.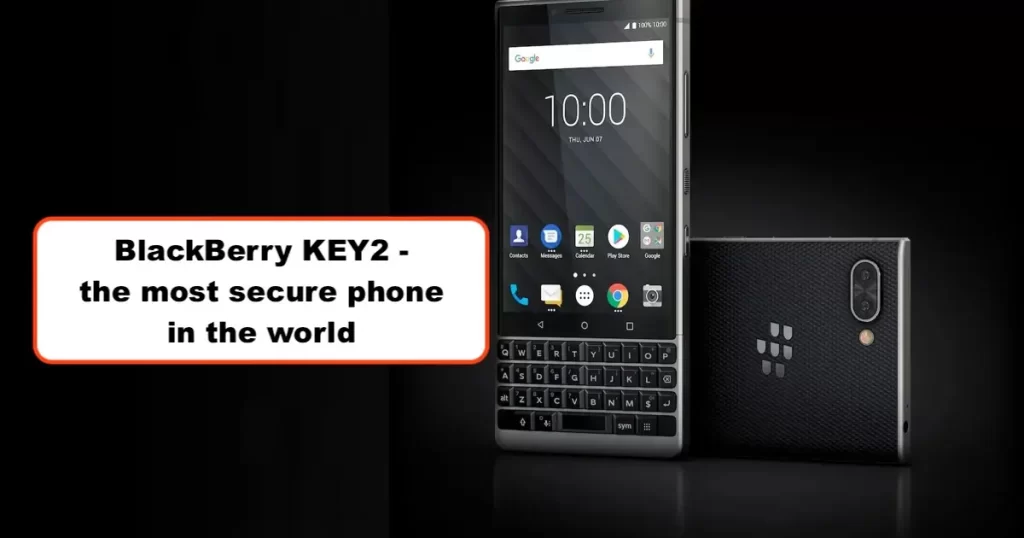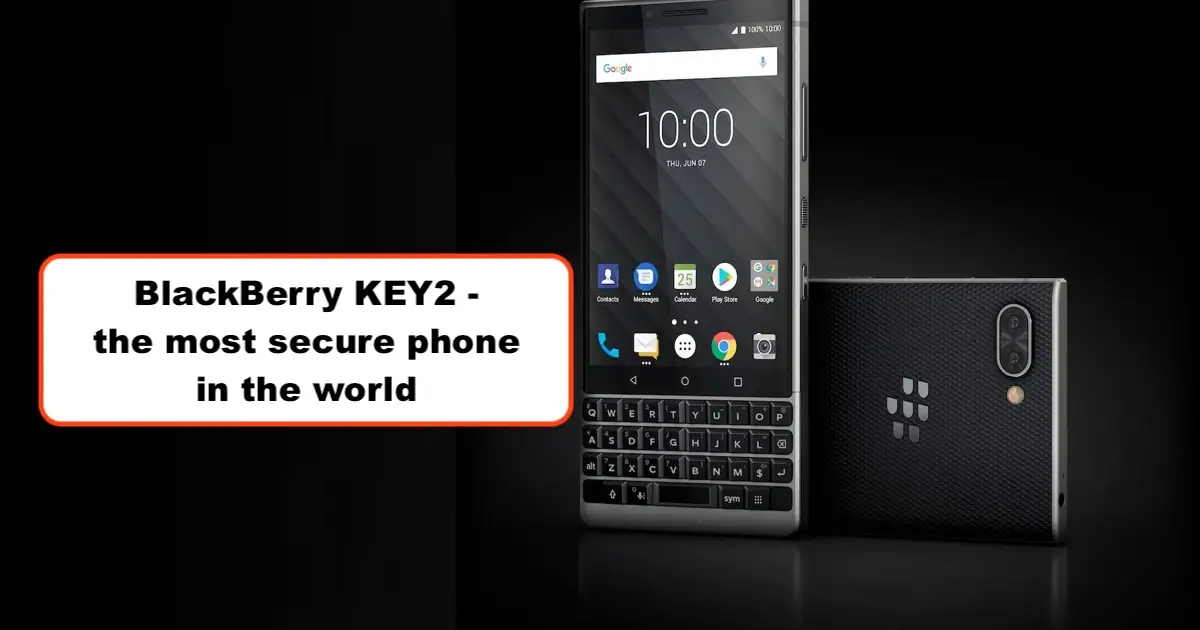 As for the main specifications of this smartphone, a 5.2-inch screen with Full HD quality and an octa-core Snapdragon 617 processor with a 13-megapixel camera can be suitable.
Black Phone 2 Secure Phone
Made by Silent Circle, the existence of two Android operating systems and the proprietary operating system of this company is an interesting feature that makes you mark with a double arrow. Both security! And Android !, In addition, the vulnerability management system that protects the phone from potential dangers with updates and patches supports the Black Phone 2.
Key features of the Blackphone 2 include a 5.5-inch Full HD display, managed by an octa-core Snapdragon processor and a 13-megapixel camera with a BSI sensor.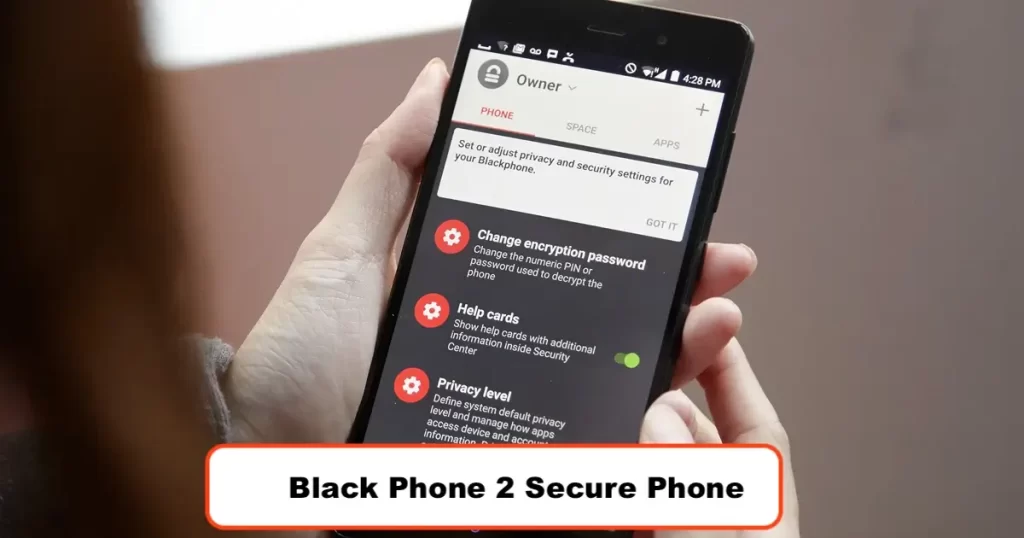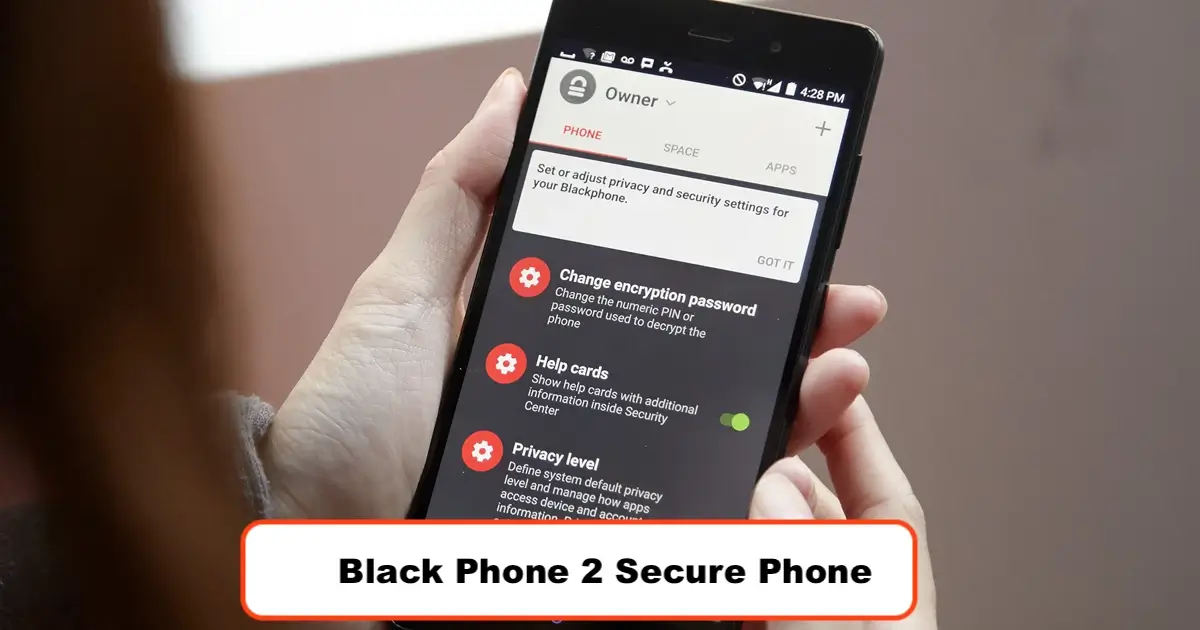 Boeing Black Most Secure Phone
Boeing Black is the result of a three-way collaboration between BlackBerry, Boeing, and an aerospace company with the ability to encrypt telephone calls, whose operating system is based on Android. Boeing Black was mostly used in government and commercial organizations for data security, its interesting feature is self-destructed so that with unsuccessful attempts to enter the device begins to delete data and applications.
In terms of specifications, the Boeing Black has a 5.2-inch display, a 1.2 GHz Cortex-A9 dual-core processor, and a 1590 mAh battery.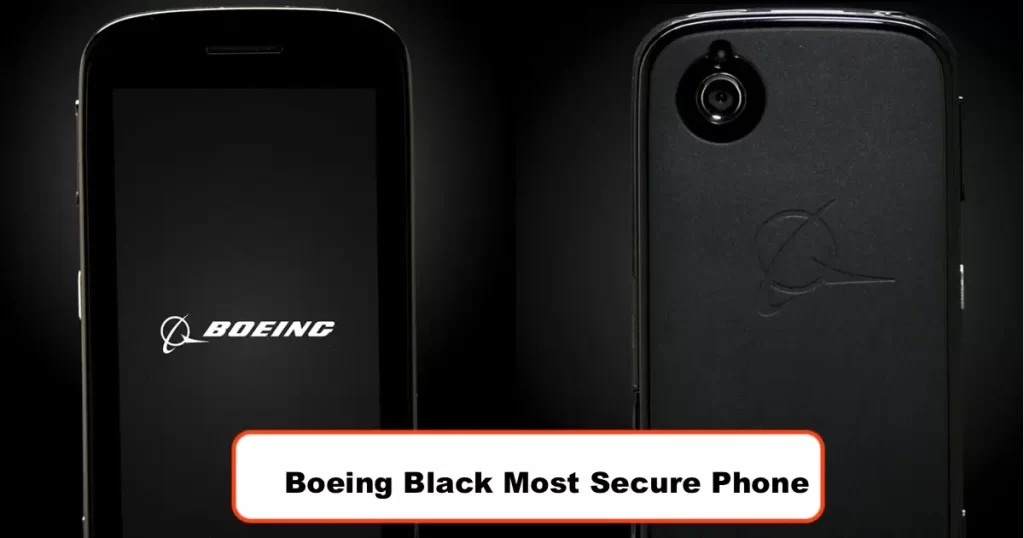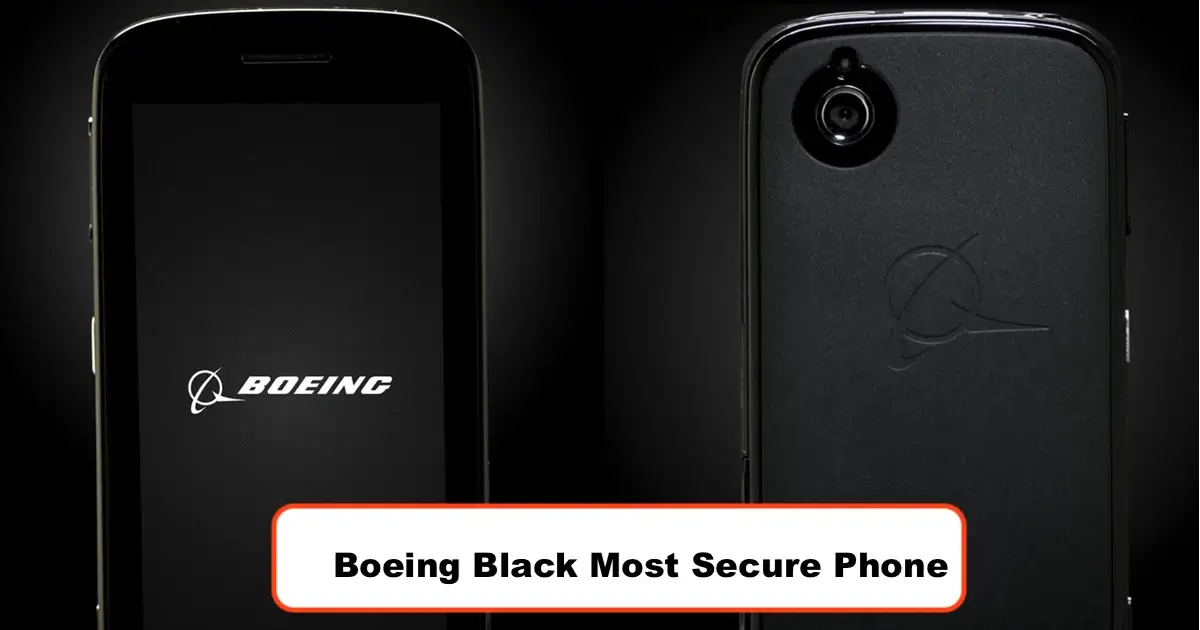 Turing Phone Promises
made of liquid morphine, a rare alloy of zirconium, copper, aluminum, nickel, and silver. The unbreakable body of the Turing Phone is its most basic feature, which is completed with Android 5.1 with a secure user interface of the phone manufacturer.
The Turing Phone has a 5.5-inch display, a 2.5 GHz krait processor, and a 3000 mAh battery.
It is also the safest phone in the world called "Katim", which was unveiled in March 2018 by the Emirati team "Dark Meter" and was recognized as the safest phone in the world. It is interesting to know that this secure phone has a completely customized version of the Android operating system, which is one of the reasons that make this phone the most secure phone, with its powerful operating system.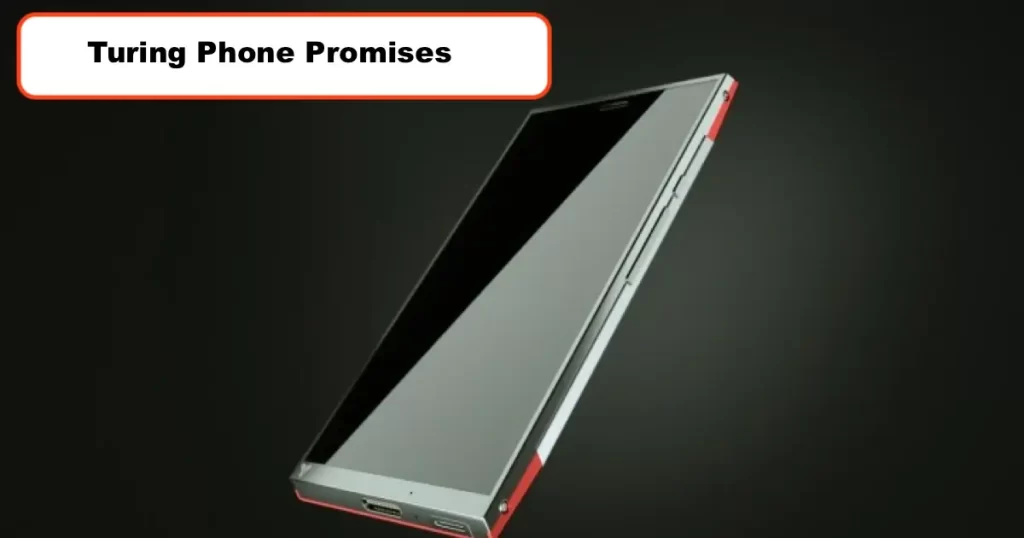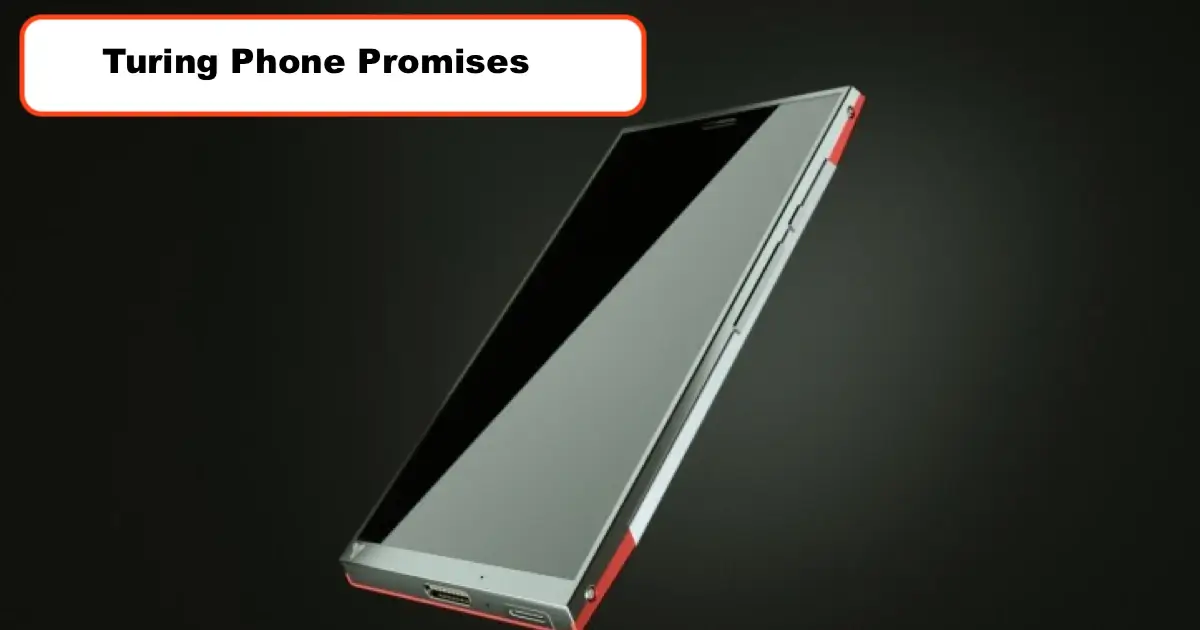 The operating system of this phone constantly checks the whole phone several times during the day in order to activate its security mechanisms in case of malware or cyber attacks, and immediately deletes all its information within a few seconds in order not to be exploited by profiteers.
Samsung Galaxy Note 20 Ultra
The Samsung Galaxy Note 20 Ultra is not only one of the best smartphones on the market, but it is also a very secure device that will protect your identity and important information from hackers. The Note 20 Ultra is made with a security system called Knox, which is used by the military. This security platform gives your Note 20 Ultra several layers of security. You will get security improvements made just for the Android OS, encryption, and the TrustZone architecture to protect important data.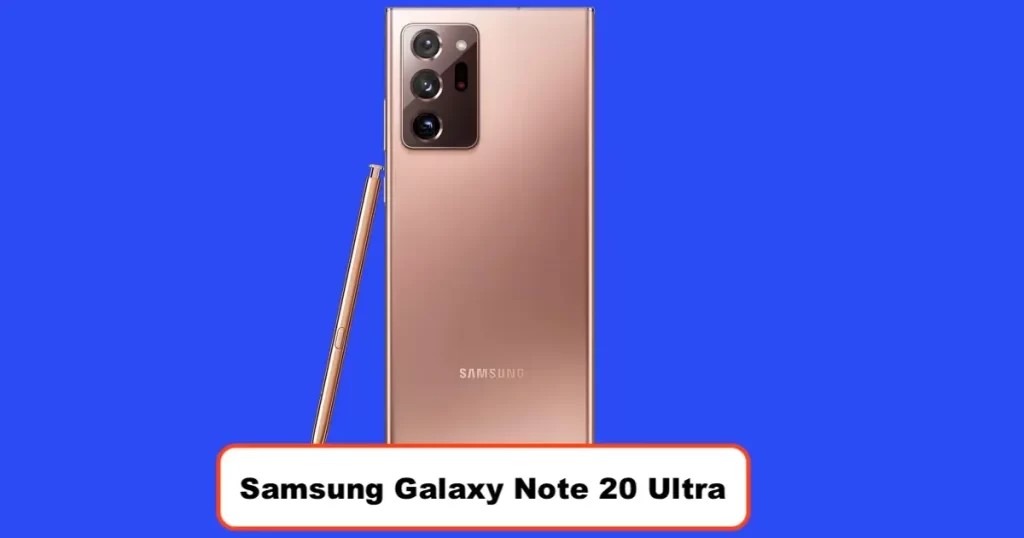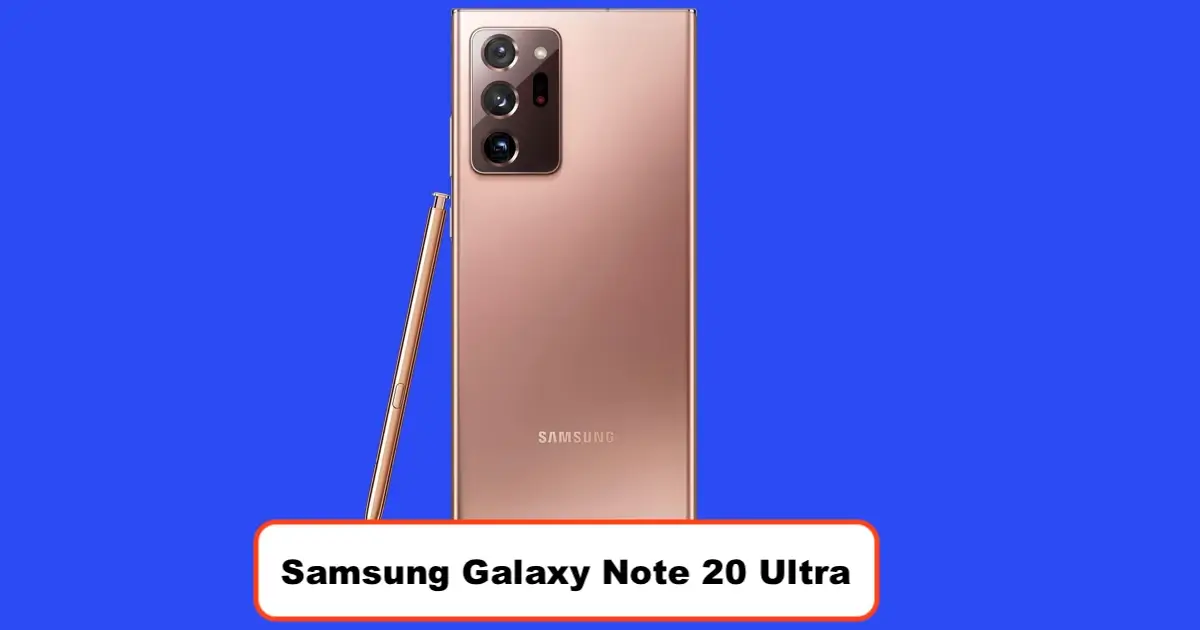 Google Pixel 5
The Pixel 5 is the latest top-of-the-line phone from Google, a tech giant. It has many improvements over the previous Pixel models, which make it safer, more efficient, and easier to use. The Google Pixel 5 has a chip built in that is only used for security. The Titan M chip protects the Pixel's operating system and other personal information, like passwords and financial transactions. The Pixel 5 also has automatic security patches, so you never have to worry about forgetting to update your phone and leaving a security hole.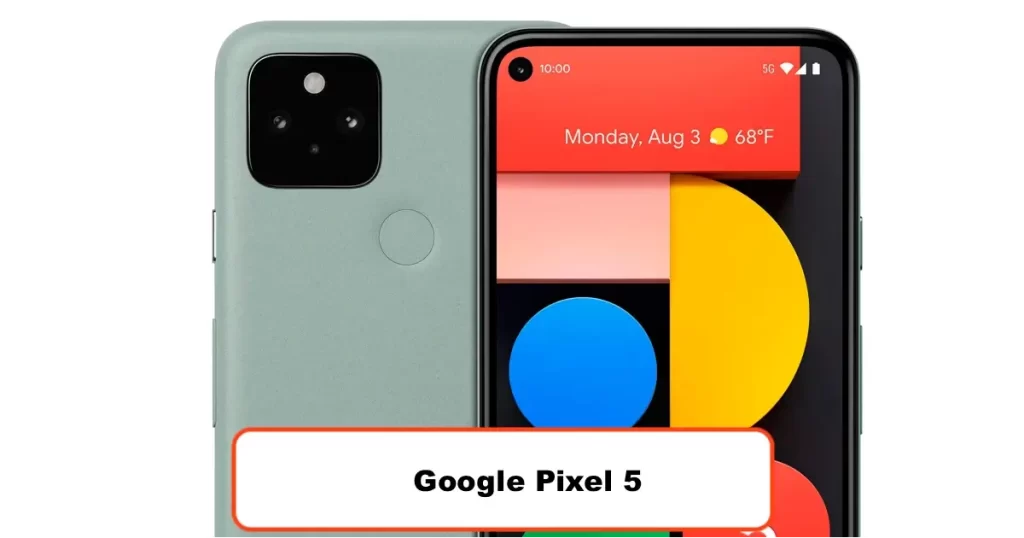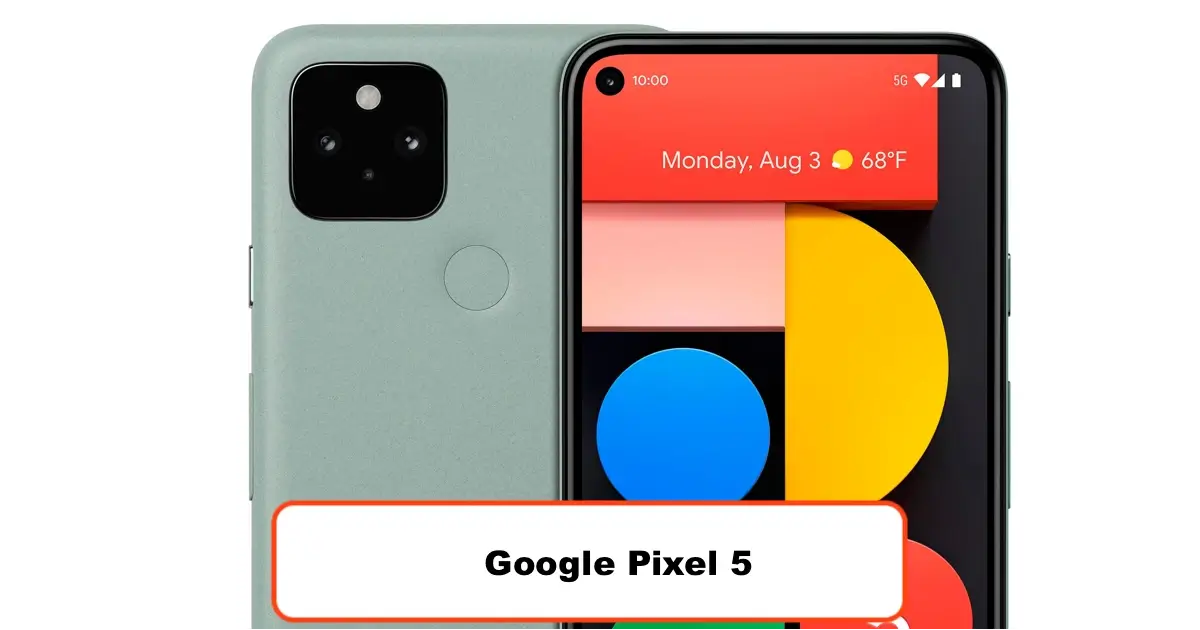 Samsung Galaxy S22 Ultra
The powerful Knox security technology is built into some of Samsung's products, like the Galaxy S22 Ultra. So, we put it in our list of the safest smartphones on the market. The Knox security solution is well thought out and has many layers of security. It will automatically encrypt and add extra security to all the important information you save on your device. Its built-in Samsung octa-core processor also protects against hacking that is done through hardware.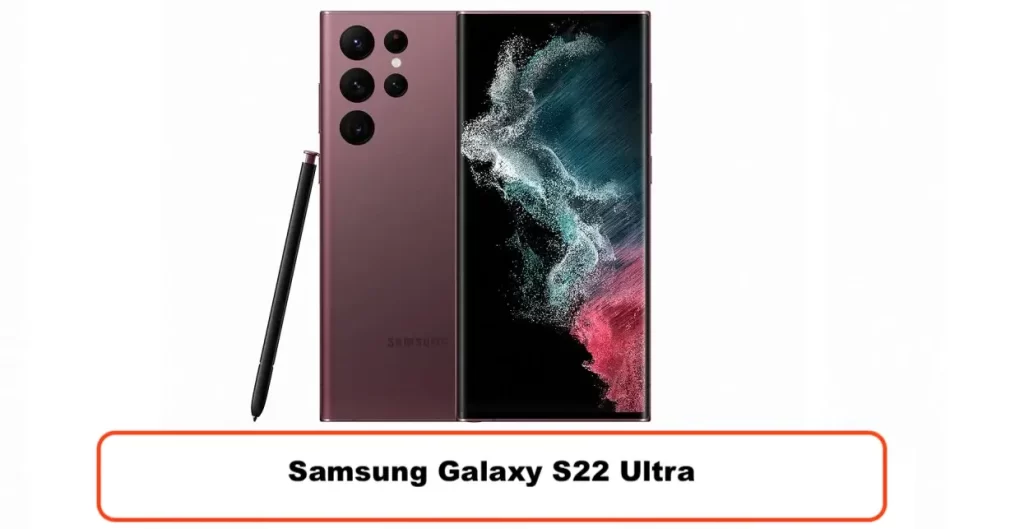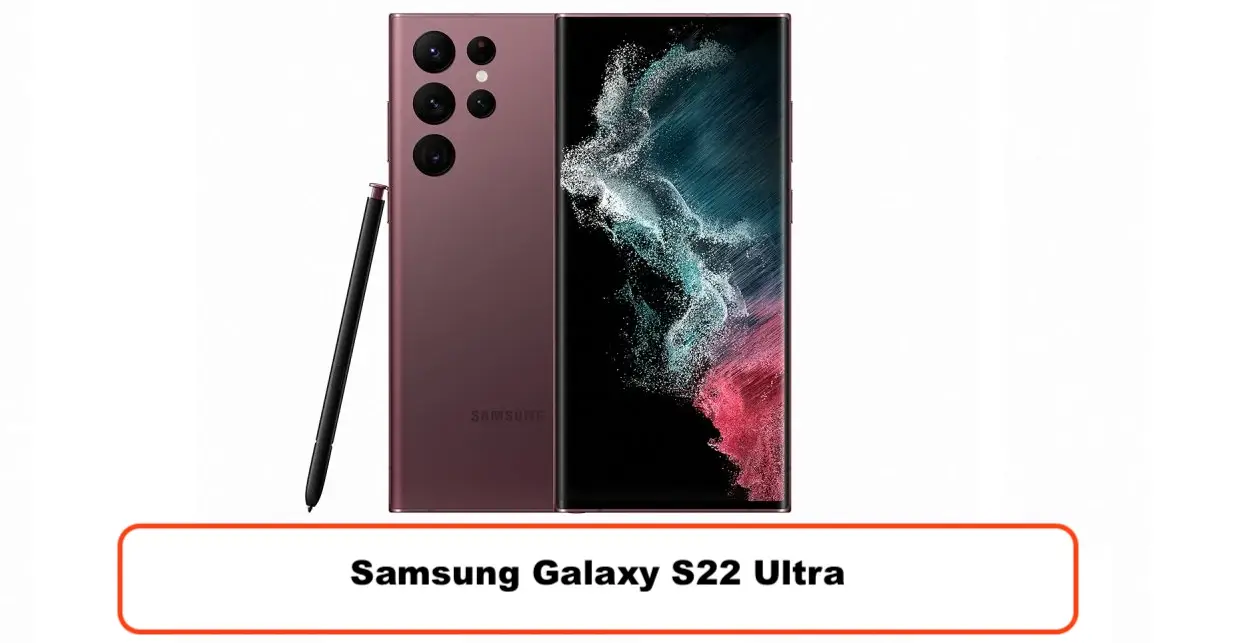 Sirin Labs Finney U1 Secure Phone
This smartphone is perfect for blockchain and cryptocurrency enthusiasts who need a secure way to store Bitcoin. This smartphone's cold-storage crypto wallet and security-focused OS protect your investments.
Siring Labs Finney U1 is a unique safe smartphone. One of the world's first blockchain smartphones. The phone has a Bitcoin and Ethereum cold-storage wallet. The wallet's hardware is distinct from the phone's. When you're ready to transact, slide up the second screen and open the transfer app. Sirin OS on the Finney U1 makes cryptocurrency transactions safe. This OS has been modified to add real-time monitoring and permissions controls.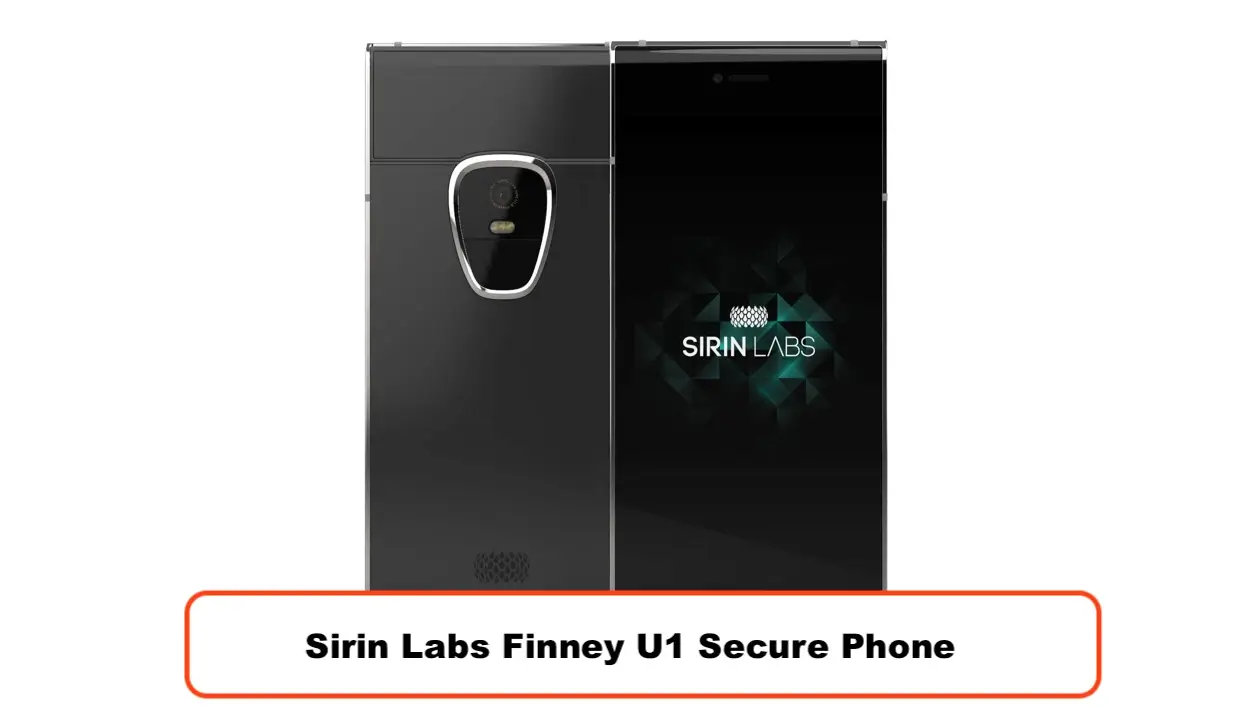 Sirin Labs Finney U1 is a good smartphone for casual users. It's slower and less well-designed than today's flagship phones. It has a Qualcomm Snapdragon 845 processor, which performs excellently. 2160 x 1080 HD display isn't as sharp as other options. Finney U1's display is fingerprint-resistant and oleophobic. You'll receive 128GB of inbuilt storage and a microSD card slot. For more security, see our best tactical wallet buying guide.
Decision-Making
Which phone had the greatest and most complete security features determined its security? Our ranking began there. Only secure phones made it into our shopping guide. We graded phones higher if they took extra precautions to protect your data. Disk encryption, biometric lock/unlock, and password managers were must-haves. Securer phones ranked higher.
Next, we compared each phone's performance and design. You don't have to sacrifice smartphone functions for a safe phone. Fast CPUs, stunning screens, and durable designs were our top priorities. Phones with user-friendly UI and low learning curves ranked better.
Finally, we looked at smartphone extras. High-quality cameras earned bonus points. We scored options higher if they had water-resistance certifications. We ranked each phone based on its ability to perform practically anything.
Safest Phones Security Features Buyer's Guide
Secure phone security depends on your demands. You'll want a business phone with strong encryption and VPN capabilities. If you desire personal protection, you'll want an alternative with a wide range of security features, such as an anti-hacking operating system, disc encryption, and the ability to adjust app permissions and user settings.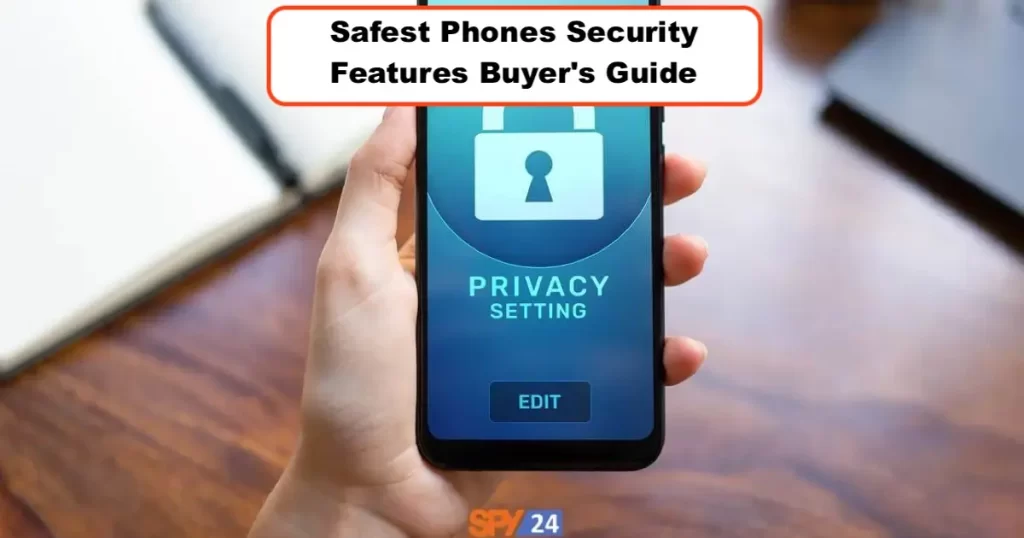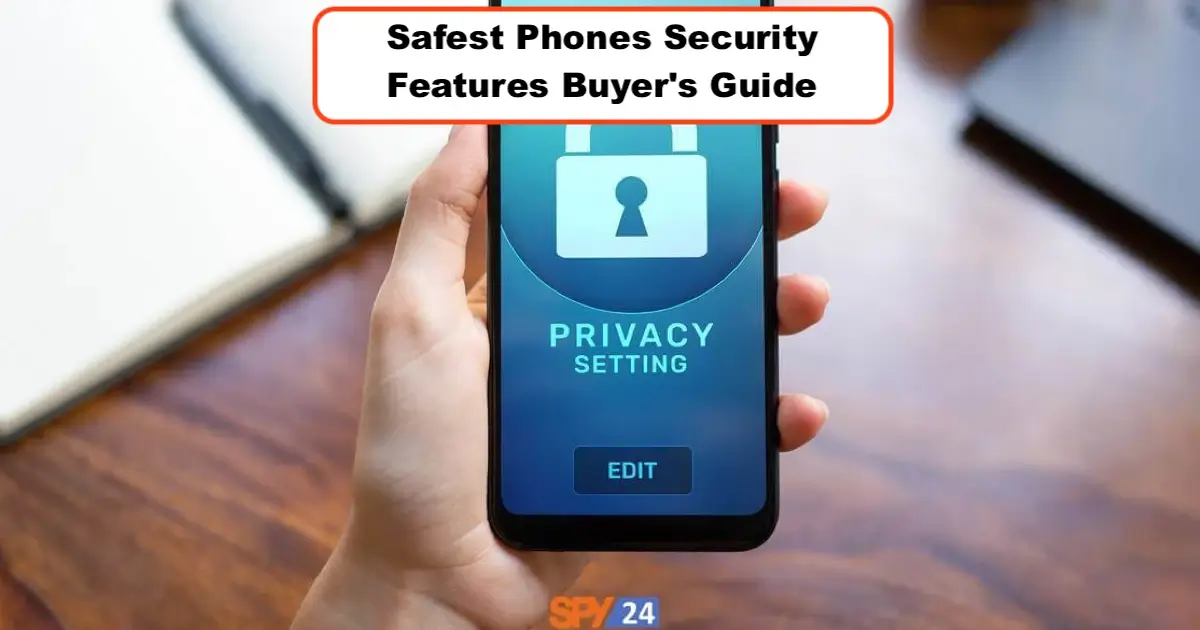 Usability and functionality
Buying a safe phone doesn't mean sacrificing usability. Look for secure cell phones with basic operating systems and built-in hacking security. You may also want a phone with a high-quality camera for vlogging and a fast processor for video games. Learn about the biggest phone screen in 2022 if the screen size is important to you.
Quality-designed
A phone with improved security is useless if it breaks after a month or two or is ungainly. Choose a smartphone with a high-quality design that feels and looks beautiful. Consider water resistance and shatterproof glass. If you buy a well-designed phone, you'll know it's durable and safe.
Security FAQs
In your opinion, what's the safest mobile phone available?
The world's most secure phone prioritizes security and usability. It's user-friendly, as most current smartphones are. The most secure phone has built-in security safeguards to protect your data.
Which phone brand offers the greatest safety features?
The best secure phone has features and functions to protect your identity and information. Secure biometrics, disc encryption, user settings control, and more are included.
What kinds of mobile devices are the most popular targets for hackers?
Most compromised phones:
Popular, less secure phones are the most compromised. No matter what smartphone you own, you'll get hacked. To protect your personal info, choose a secure smartphone. No phone is unhackable, therefore data loss is always a possibility. Secure phones reduce this risk.
Does Apple's iPhone offer more protection than Google's Android?
Both iPhone and Android phones have security safeguards to keep you safe. In some areas, iPhones are better than Androids. iPhones have a more secure operating system, whereas Android phones have greater user permissions and settings.
Conclusion: Whether you're looking for basic security features or something more robust, there's sure to be a secure phone out there that meets your needs. Consider factors such as biometric authentication, advanced encryption algorithms, tamper-proof hardware, and remote wiping capabilities when choosing which model is right for you. The Apple iPhone SE Secure Phone is one example of a highly secure phone that provides an extra layer of protection from potential cyber threats. Be sure to do your research before selecting any particular model so that you know what type of security features are included. By doing so, you'll have peace of mind knowing that all your important information remains safe and sound on your new smartphone! In this article from SPY24, we have introduced valuable programs that make your work easy.
SPY24 Install application free The Most Powerful Hidden Spying App to Monitor Android, IOS Cell Phone & Tablet Device Remotely. Best Android Parental Control App for Kids & Teens Online Safety.
Now take the liberty to monitor Android, and IOS devices with exclusive features better than ever before Monitor all Voice & Text Messages Communication records, Listen to & Watch Surroundings in Real-time Unleash Digital Parenting with Android, IOS Spy App Spy (Surround Listing & Front/Back Camera Bugging) IM's VoIP call recording on Android OS 13 & above With 250+ Surveillance Tools at your fingertips using Android Tracking & Parental Monitoring Software.
---