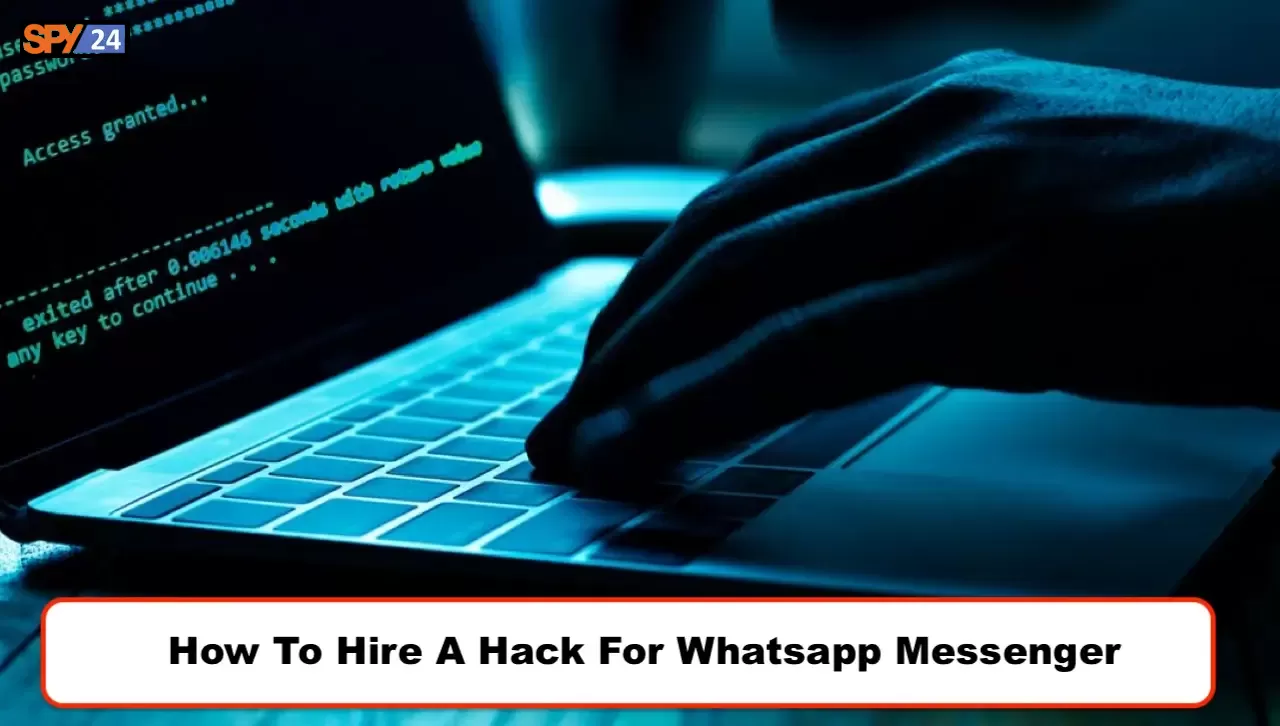 You may have heard of those who hire hackers to accomplish a variety of tasks, like getting into someone else's computer or stealing someone else's identity. Some may not be aware of this, but hackers can also be hired for legitimate reasons, such as getting into someone's WhatsApp account in order to spy on them. In this post, we will demonstrate how to hire a hacker to carry out all these tasks.
What is WhatsApp?
WhatsApp is a cross-platform instant messaging service that enables users to communicate with one another in a variety of ways, including chatting, texting, sharing media like videos and audio messages, and phone calls with other people or groups. 
Since its introduction in 2009, it has rapidly grown to become the most popular messaging app in the world, with over 1.5 billion people using it on a monthly basis. While Brian Acton and Jan Kuom were the ones who first developed the app, Facebook is the one who now owns it.
A Guide to Making the Most of Your Investment in a WhatsApp Hacker
The process of hacking into WhatsApp Messenger might be challenging. It is not always easy to choose the most effective strategy, whether you are attempting to log in to the account of another person or discover sensitive information about them.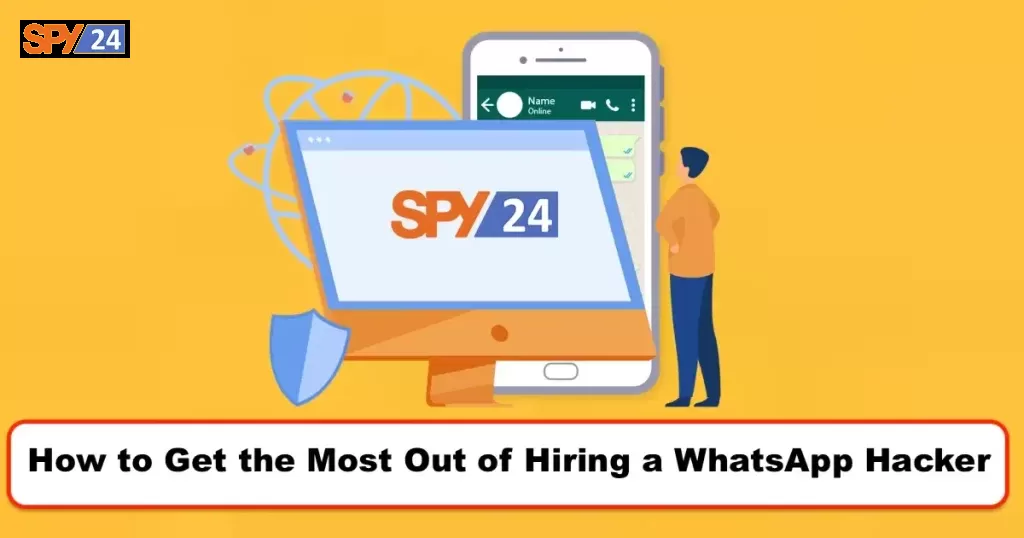 Because of this, it is very vital to work with a skilled hacker while using WhatsApp. They can help you get the most out of your hack thanks to the skills and information they possess. Keep reading for advice on how to get the most out of them:
Investigate All Your Alternatives
When you employ a hacker, you should conduct some research to ensure that they have the necessary skills and expertise to hack WhatsApp and that they are qualified in general.
Because not all hackers provide this service as a specialty, it is imperative that you locate one who does before you choose their services. Before you make a choice, it is important to do some research on the company and check out the testimonials from other satisfied clients.
Find Out What You Need
There is a wide variety of services available for hacking WhatsApp, ranging from the recovery of messages that have been lost or deleted to the covert surveillance of an individual's activity. Finding the ideal hacker for the job will be easier if you have a clear idea of the sort of service you want.
Talk to possible hackers ahead of time and explain your issue. They should be able to give the required information as well as guide you in the correct way when it comes to determining which form of service would best match your requirements if you are not sure precisely what kind of service you need.
Have a Strategy for Communicating
Make sure that communication is established early on in the process once you have selected a hacker; this will ensure that there is no miscommunication throughout the entire hack process, which will prevent any potential delays or misunderstandings from occurring during the course of the project timeline.
It is preferable to make first contact using either email or the phone; but, depending on the degree of difficulty of the task at hand, video calls may also be required. Be careful to establish expectations for the frequency of contact before you begin working with your hired hacker. Not only will this ensure that everyone stays on track, but it will also help create trust between you and your hired hacker.
What kind of things may WhatsApp hackers do?
With over 1.5 billion users, WhatsApp is one of the most popular messaging programs all over the world. It was purchased by Facebook in 2014. But what kind of damage might a hacker inflict on WhatsApp?
Even after you have erased them, a hacker may access and read the messages you send and receive using WhatsApp. They may also examine the contacts you have on WhatsApp and observe your conversation history. A hacker might potentially access and make inappropriate use of any sensitive information that you have saved in WhatsApp.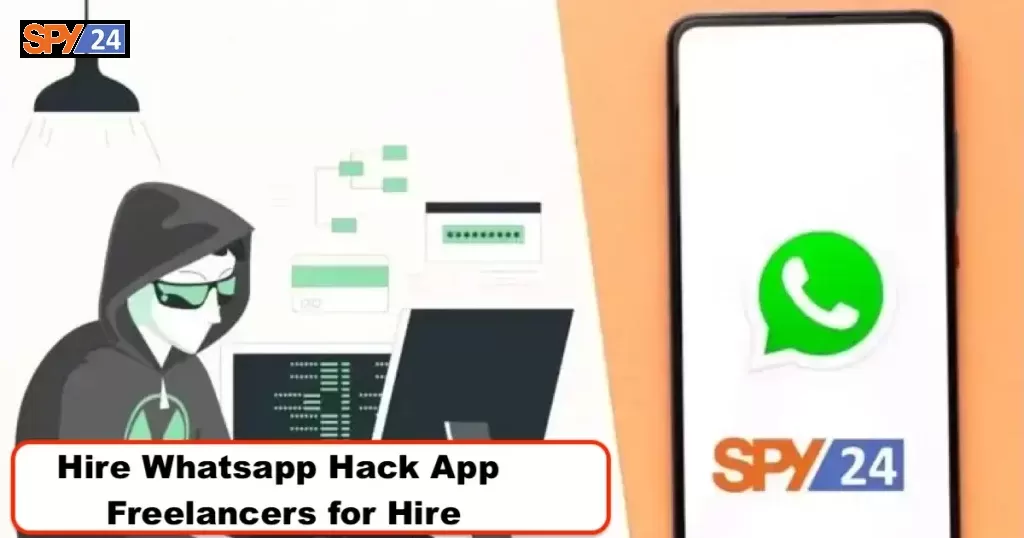 WhatsApp may potentially be used by hackers to deliver viruses and other malicious software. They could try to swindle individuals by sending harmful links to the people in your contact list or by creating phony accounts.
Hence, if you are concerned that someone may attempt to hack into your WhatsApp account, it is essential that you take precautions to protect yourself. Be sure you choose a robust password, and turn on two-factor authentication if possible. Use caution when clicking on links that come from unfamiliar sources, and avoid adding people to your contact list who you aren't familiar with.
How to find and hire a hacker to get into the WhatsApp account
There are a few things you really need to be aware of before hiring a hacker to get into your WhatsApp account. Finding a hacker with a good reputation is the first step that has to be taken.
There are a lot of hackers out there who claim they can get into WhatsApp, but not all of them are made equal. Some of them are better than others. Make sure you do your job and choose someone who has a solid reputation in the industry and the experience to back up the statements they make about themselves.
The second stage, after locating a trustworthy hacker, is to decide what it is you want the hacker to do for you. Do you want them to just break into your own WhatsApp account so that you may listen in on what others are saying? Or do you want them to break into the account of another person using WhatsApp so that you can read the messages they send and receive?
When you hire a hacker, you should have a good understanding of what it is you want to be done, so that the hacker can provide you with an accurate estimate.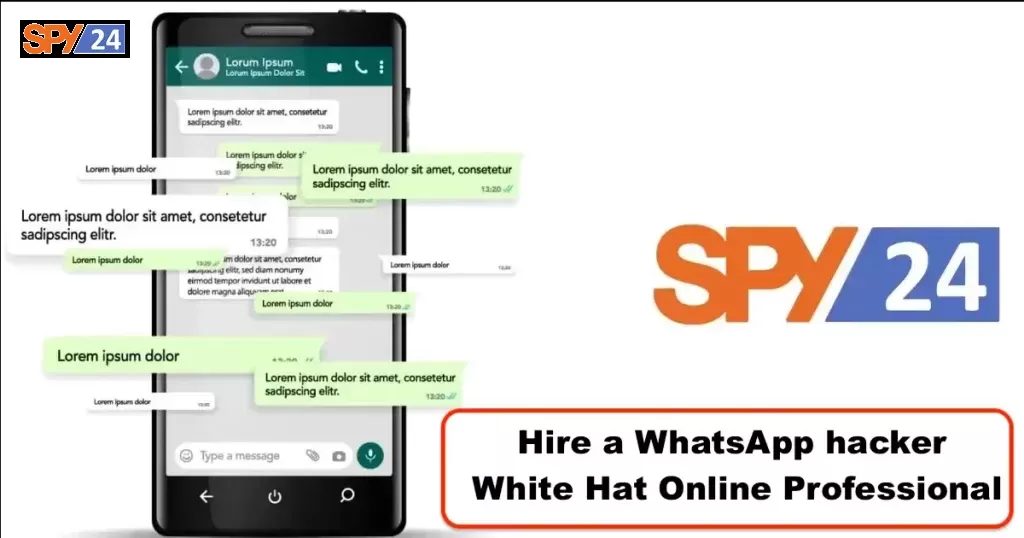 Last but not least, you should make sure that you are financially able to compensate the hacker for their services. Hackers often charge on an hourly basis; however, the cost may range significantly depending on how difficult the task at hand is.
If you want a professional hacker, you should be prepared to spend at least $100 per hour for their services, and maybe much more if the work is exceptionally challenging. Having said that, one must keep in mind that employing a hacker is not an exact science.
How much would it cost to pay someone to hack WhatsApp?
There is no one right answer to this issue since the cost might change based on the degree of experience the hacker has as well as the quantity of work that needs to be done. To successfully hack WhatsApp, though, you need to be prepared to spend anywhere from $100 to $1,000 in total.
Is it possible for a hacker to compromise your WhatsApp account?
When you hire a hacker, you are effectively handing over the entire control of your WhatsApp account to that person. This implies that they have the possibility of reading all of your communications, seeing your contact list, and even changing the image that is shown on your profile.
There is always the risk that something may go wrong, despite the fact that the vast majority of hackers are honest and would never intentionally do anything to hurt their customers.
In addition to this, it is essential to keep in mind that hacking is defined as cybercrime in most countries around the world. This indicates that you might be facing some significant legal repercussions if you are found paying a hacker to get into someone else's WhatsApp account. These repercussions could include a ban from using WhatsApp.
How safe is it to use WhatsApp?
In fact, this section is a tutorial on how to get into a WhatsApp account. Chats and phone calls are both secured thanks to the app's support for end-to-end encryption, which means that no outside parties will be able to access or listen to the contents of the conversations or calls.
This is due to the fact that the messages are protected with a lock, and as a result, only you and the receiver possess the unique key that is required to read the messages and unlock them. Not to mention, this occurs on its own, which means that there is no need to activate the settings or set up private conversations since it is all handled automatically.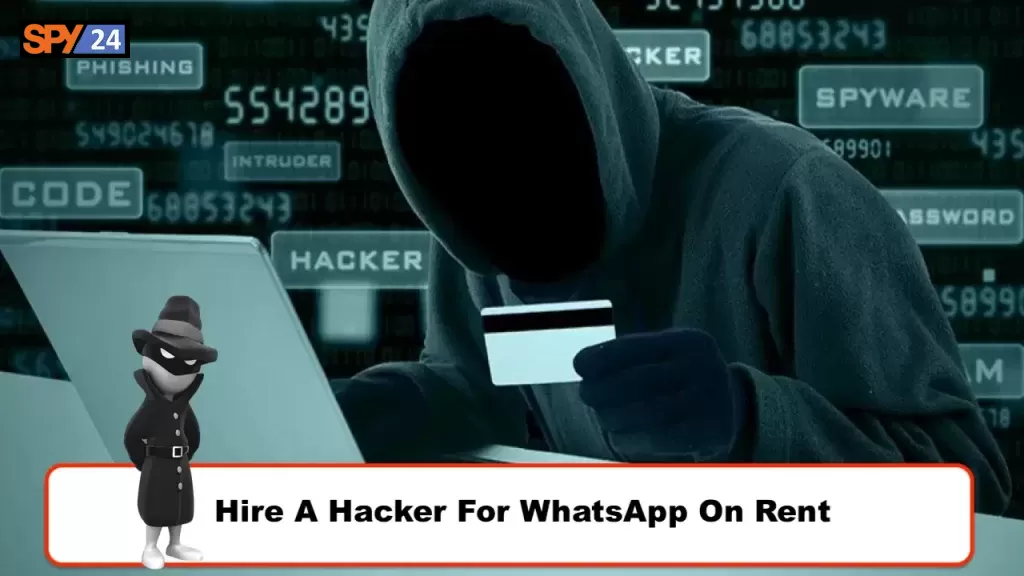 In addition, one has the option to activate the two-factor authentication, which provides an extra layer of protection and makes it more difficult for adversaries to obtain and abuse WhatsApp messenger accounts. If you know how to hack a WhatsApp account, all of this may be rendered pointless and unnecessary.
Despite this, WhatsApp is still susceptible to assaults launched by cybercriminals. An adversary might potentially read a user's conversations history if they gained access to the user's cloud storage account and exploited the fact that backed-up chats are not encrypted end-to-end.
SPY24 Is the Most Effective WhatsApp Hacking Tool Available
Do you want to secretly monitor what people say on WhatsApp without being caught? SPY24 is the most effective WhatsApp hacking tool available, and it enables you to do just everything you want! With SPY24, you may get access to WhatsApp photographs and videos, as well as hack into WhatsApp conversations, audio calls, and video calls.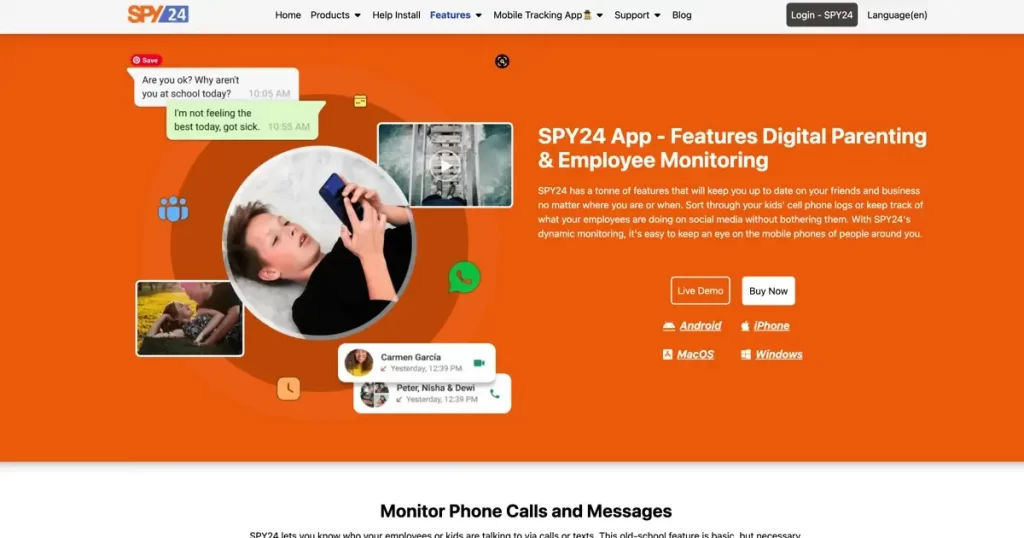 In addition, since SPY24 is completely untraceable, the person you are monitoring will have no idea that they are the object of your surveillance.
It is simple to use and install, and once it has done so, you will have full access to all of the WhatsApp messages that have been sent and received by the user. Moreover, it enables you to access messages that have been erased, keeping you abreast of all that is happening at all times. Why hold off then? Check out SPY24 right now!
SPY24 Install application free The Most Powerful Hidden Spying App to Monitor Android, IOS Cell Phone & Tablet Device Remotely. Best Android Parental Control App for Kids & Teens Online Safety.
Now take the liberty to monitor Android, and IOS devices with exclusive features better than ever before Monitor all Voice & Text Messages Communication records, Listen to & Watch Surroundings in Real-time Unleash Digital Parenting with Android, IOS Spy App Spy (Surround Listing & Front/Back Camera Bugging) IM's VoIP call recording on Android OS 13 & above With 250+ Surveillance Tools at your fingertips using Android Tracking & Parental Monitoring Software.
---
Conclusion
Using a hacker to get into someone's WhatsApp account and read their private conversations is one of the most effective ways to do so. On the other hand, it is essential to check if the hacker you hire has a good reputation and can be relied upon.
There are many con artists operating in the world who will attempt to cheat you out of your money by not delivering what they have promised. Carry out the necessary investigation, and remember to only collaborate with reputable hackers.
FAQs
Here are some of the Frequently Asked Questions about the WhatsApp Messenger Hacking:
How is WhatsApp hacked?
There are a lot of different techniques to hack WhatsApp. There are a number of people that hack WhatsApp, and each of them uses a different strategy to get access to the users' accounts. There is only one thing that is common in all of the different methods that hackers use to hack WhatsApp, and that is the fact that regardless of which method is used to hack WhatsApp, it will be connected to an encrypted online monitoring panel where you can access the target's WhatsApp in complete anonymity.
What kind of information, if any, will be available after a WhatsApp account has been hacked?
After you have successfully hacked a target's WhatsApp account, you will have access to all of their previous messages, and all of the subsequent incoming and outgoing messages, as well as any photographs and videos that have been sent and received. You will also have the ability to listen to and download WhatsApp audio and video chats that have been covertly captured.
How much time do you need to hack into WhatsApp?
The period that is commonly provided for hacking WhatsApp is between 24 and 72 hours. Phishing schemes are responsible for the vast majority of attempted hacks, which explains why this is the case. They demand time to construct a credible website or email that will persuade the user to submit their login credentials.
In other words, all these things require your time. In addition, the majority of efforts to hack include the use of malware, which needs some time to infect the device and then gather data after it has done so.