SMS Hacking
Hacking a Smartphone by simply sending an SMS
Hackers can break into devices in many ways. They keep evolving as technology gets better, becoming more sophisticated.
In addition to those methods that are easy and straightforward, there are also others that require more effort. Hackers, for example, love to use SMS methods of getting into computers.
In order for a hacker to gain control of a phone line, they just need to hack into its SIM card with an SMS.
Hackers can access smartphones by sending SMS messages to their numbers thanks to a critical vulnerability that has gone undetected for a while.
It's also getting harder to detect hackers because they're just getting cleverer and cleverer about what they're doing. Some even send texts from unknown numbers with links to unknown sites.
The links included in the text messages can seem like a great deal, and it might be tempting for you to click on them so you can get some great deals, but if you do so, you might put your phone at risk of being hacked or infected with a virus.
The truth is that simply opening an SMS will not harm your device, but if you click on any suspicious-looking links, you can find that you are redirected to a website that harbors viruses and other malicious codes.
These links typically redirect users to unwanted sites or force them to install programs they don't want.
One of the ways by which hackers hack smartphones is through SMS messages that they send to them.
It will be possible for you to send a malicious text message that will install spyware onto the Android device of someone else.
Messages can contain a variety of messages, including promotions, lottery announcements, or warnings about debit or credit card payments, all meant to get people to click.
Whenever the target clicks on the link in the SMS, hackers are able to control, gain access to, and operate the phone remotely from their computers.
The target is often unaware that they are being attacked or that their information has been collected until it is too late.
As a result of SMS attacks, attackers take advantage of obscure technologies as well as the complexity of the device interface.
Ways to Hack Someone's Phone Camera
It's no secret that people are looking for ways to remotely access each other's phone cameras. Since almost every phone has a back-facing camera and a front-facing camera, you can spy on them both.
With the right technique, a hacker could control the camera on your phone, take pictures, record videos, delete files, change settings, open microphones, etc., allowing them to take pictures, record videos, delete files, etc.
Hack Phone Camera Remotely through IP Webcam
You can hack someone's phone camera in many ways. You can use an IP Webcam to hack someone's phone camera. Today's smartphone cameras aren't just for taking photos and videos but are also for spying on people. You can spy on someone with ease thanks to its technologically advanced
In order to spy on the target, you have to install an IP Webcam app. This app lets you take pictures and videos from their camera, so you'll know where they're or with whom they're sitting. IP Webcam, on the other hand, lets you monitor your target's phone remotely, which makes it the best spy app.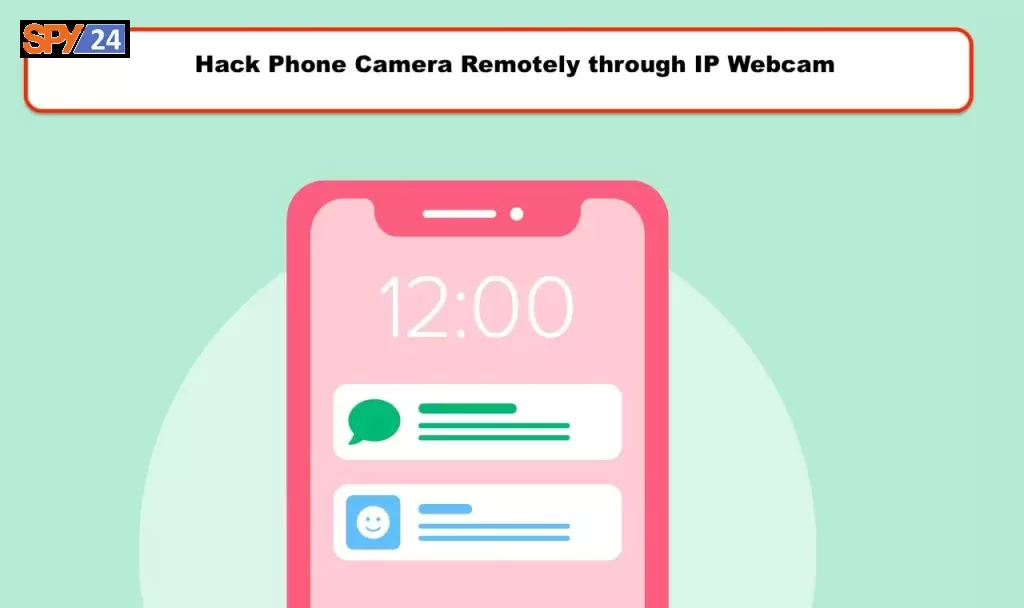 Steps to Install IP Webcam
Step 1: Download the IP Webcam app from the Google Play store and install it on your phone.
Step 2: In the middle of the screen, there's an option that says "live streaming." Tap on it and the IP address of your target's device will appear.
Step 3: Enter the IP address of your target's phone, and your browser will direct you to the camera on their phone cam
Step 4: The IP Webcam app is user-friendly and comes with an intuitive interface that makes it simple to use. If you select the "browser" option on the dashboard, you can select a camera type, such as a front-facing camera or a rear-facing camera. It is also possible to hide the icon of the app and let it run in the background.
Hacking through Third-party Spy Apps
A third-party spy app can be downloaded and used by an individual to spy on someone. These apps are specifically designed for spying purposes and they can be used for spying as well as watching what someone is doing behind their camera. There are a number of third-party spy apps that can be downloaded and used for spying.
Features of the SPY24 App
SPY24 is a very powerful spy app available right now. It offers so many features that you can use to spy on other people. Installing the spyware is easy, as is using it.
Although the fact that it is useful for hacking someone's camera, SPY24 does have some cool features, which distinguish it as a spy app worth paying attention to.
With this SPY24 app, you'll have access to many social media apps, including Tinder, Facebook, Instagram, Reddit, WhatsApp, Telegram, Zoom, Skype, TikTok, and Snapchat.
With the Mobile Tracker Free feature, all phone calls are recorded, as well as screen recordings of camera activities. Additionally, the WiFi, battery, and GPS status of the target device can be monitored. You can also keep track of the location of the target phone over time as well as locate the phone.
A mobile tracker lets you see what pictures the phone user takes and what images it gets. This application lets you see what the phone user has taken. Using text tracking, you'll see all SMS and MMS messages sent and received by the user, even if they're deleted.
You can block outgoing and incoming calls from specific numbers. You can block unwanted numbers on your dashboard, and you can keep track of the location of your target phone live with Mobile Tracker. Just click GPS Position History or Real-Time Tracking to get more info.
This app enables users to take pictures of the target phone with just a push of a button, either with the front camera or the rear camera of the phone, and you can even use the flash if necessary.
When you click the recording button, the ambient sound will be recorded for twenty minutes, which can then be downloaded and played with VLC by simply clicking again.
By using a remote control, you are able to control the phone in many different ways, such as deleting data, turning it on or off, and taking pictures.
You can use the Remote Control feature of the tool to control the target phone remotely using SMS messages. Simply send an SMS to the target phone with the SMS password included along with the action you wish to take, and the phone will react accordingly.
A lot of features are available on this remote control, including vibrating or ringing the phone, sending voice mail, text messaging to pop-up messages on the phone, as well as sending a text message when someone leaves the phone monitoring area.
It is possible to restrict access to all applications in Mobile Tracker both by blocking their access and setting controls for days, time periods, and end times for restricting access to those applications.
A user of Mobile Tracker free can use the application to remotely download files stored on a remote device. Local files can also be backed up, and media can also be accessed remotely, as well as images that can be sent through Facebook and WhatsApp.
SPY24 Install application free The Most Powerful Hidden Spying App to Monitor Android, IOS Cell Phone & Tablet Device Remotely. Best Android Parental Control App for Kids & Teens Online Safety.
Now take the liberty to monitor Android, and IOS devices with exclusive features better than ever before Monitor all Voice & Text Messages Communication records, Listen to & Watch Surroundings in Real-time Unleash Digital Parenting with Android, IOS Spy App Spy (Surround Listing & Front/Back Camera Bugging) IM's VoIP call recording on Android OS 13 & above With 250+ Surveillance Tools at your fingertips using Android Tracking & Parental Monitoring Software.
How To Tell If Your Phone's Camera Has Been Hacked?
We talked about hacking into a cell phone camera, but how do you tell if you're being hacked? Downloading apps from the internet can come with spyware that tracks your phone's activities. You're not aware that spyware is on your phone until you download it. For example, spyware comes with downloaded apps.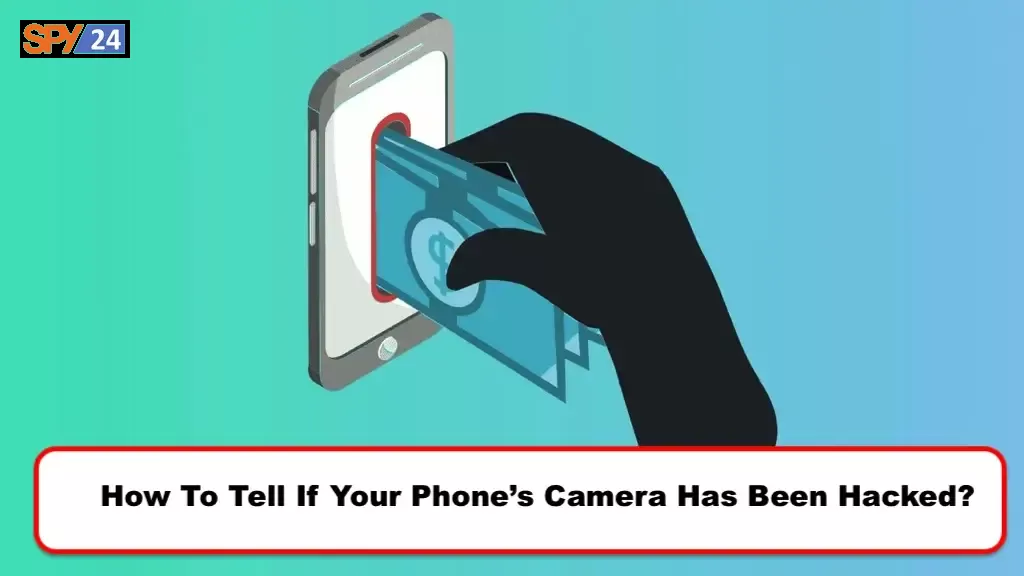 Some tips on how you can know if your phone camera is hacked are:
You may notice a few indications that are telling you that your phone has been hacked or specifically your phone's camera has been hacked.
Slow phone performance
You might find that your phone has been infected with malware, allowing someone to control your phone. Whenever you notice your phone's performance suddenly drops, it could be the result of someone hacking it.
Having spyware running in the background may impact your Android's performance and stability. Try clearing the memory to see if it works.
Strange Apps
If you see an app you don't know, take steps to get rid of it. In the event that spyware has been physically installed on your phone, you should take steps to protect yourself by making sure it's locked and password-protected so no one can use it without your consent.
Phone behaves weird
Spyware can make your device act strangely. For example, too many pop-ups, sudden app openings, and multimedia files can all indicate spyware infection. Therefore, if these things happen to you, you might be under surveillance.
Some of the tips to avoid phone hacking
There are four ways to prevent camera hacking on your phone, including measures that protect it from potential attacks and remove them when they breach the defense.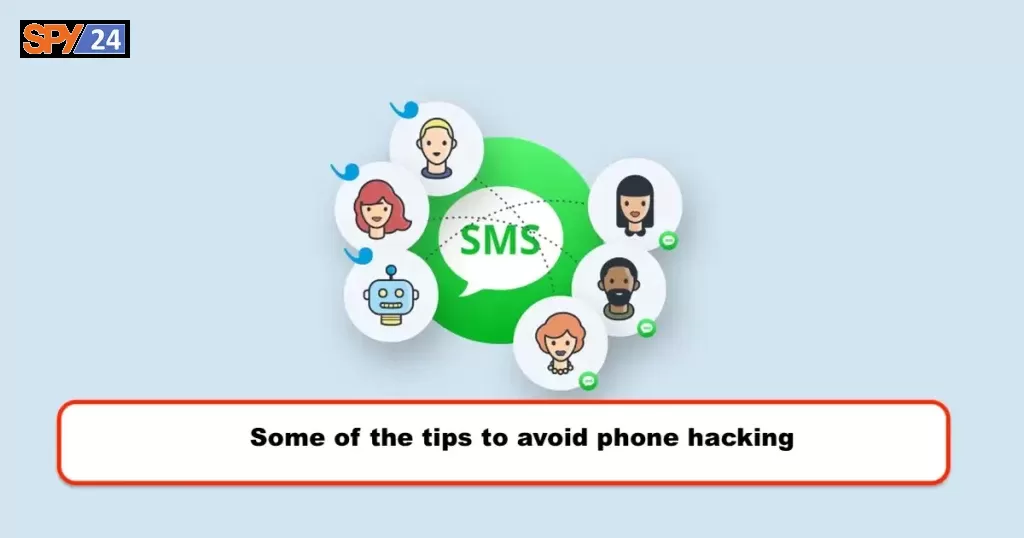 Antivirus Installation
It is important that you have anti-virus software installed on your phone in order to prevent computer hackers from hacking your phone. Regular scans will help detect and remove any spyware and the program will also notify you if suspicious websites or apps are being used.
Never leave your phone unattended
Keeping your phone safe means never leaving it with anybody without permission. Make sure you lock your important apps with a screen lock and password so spyware can't get to it. If spyware is installed on your phone, it can track and control your phone.
Manage Bluetooth Security and Wi-fi Security
If you use an unprotected public Bluetooth or Wi-Fi network, you can be easily hacked since you are a member of that network.
Delete Cookies, Cache, and Browsing History
Regularly deleting cookies, caches, and browsing histories is a good idea because they keep people from seeing where you go and what you do.
What is camera hacking?
Camera hacking involves someone gaining access to a camera without permission, hacking it, and then using it to spy on anything in the field of view of the camera in order to gain information.
Camera hacking happens whenever a fraudster hacks into a digital device using malware and remotely takes control of the webcam/camera in the user's device. These devices can be desktops, laptops, tablets, security cameras, mobile phones, and more.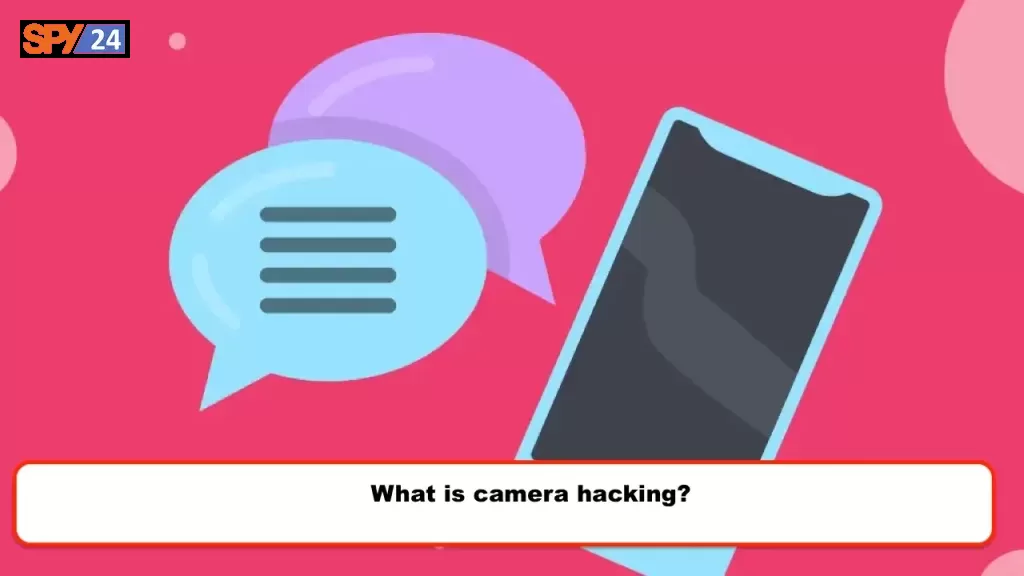 Hackers can use your phone camera in a number of ways. A common method involves accessing your camera and recording your surroundings as if it was theirs.
Some of these hackers can monitor your phone camera using RAT tools (Remote Access and Administration Tools).
With the Remote Access Tool, hackers can control your camera and take shots of you and people nearby. Hackers can gain sensitive information and use them against you.
Additionally, you might not realize third-party apps on your smartphone are recording and capturing every picture.
Conclusion
Different ways exist to hack someone's camera, but the same thing can happen to you. So make sure you're aware if someone's hacking your smartphone's camera.
We recommend SPY24 as one of the best spy apps because it gives you a lot of features at a really affordable price, and it lets you hack someone's phone without getting caught. Once you've hacked someone, you'll have pretty much all the features you'll ever want.