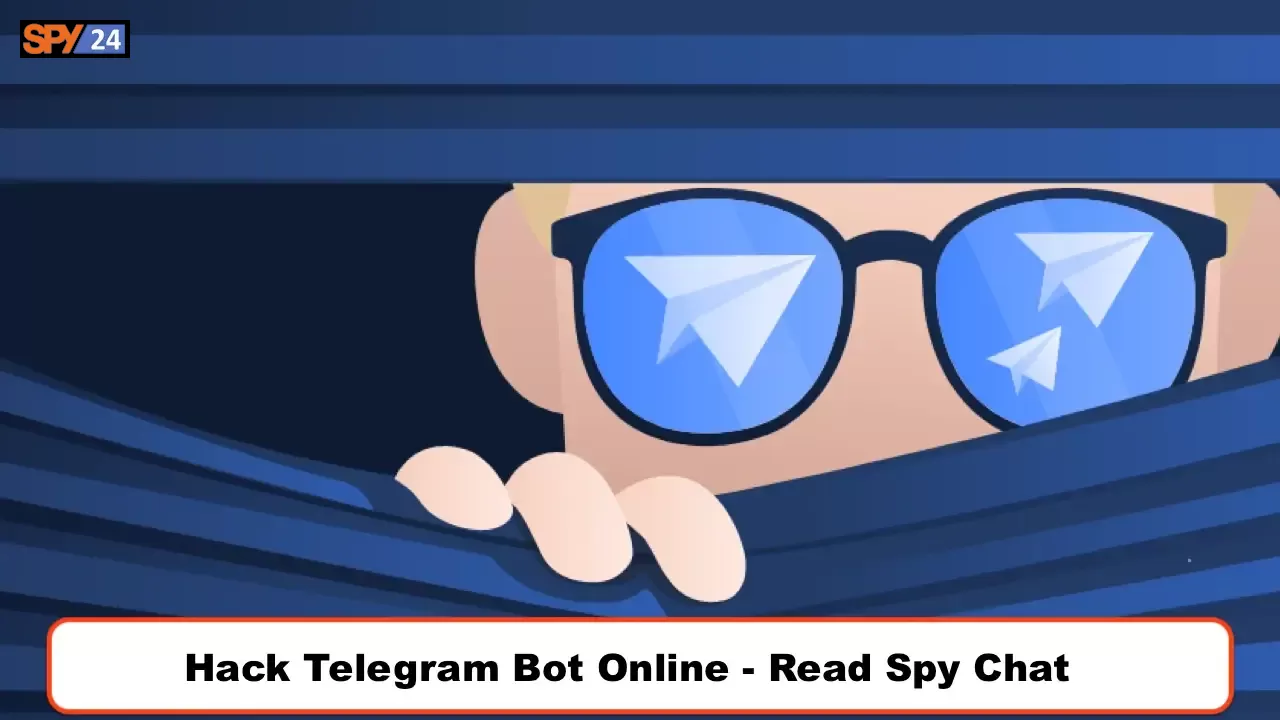 Did you know that Telegram is vulnerable to remote hacking? If you didn't, then you're in for a treat! In this blog post, we'll be discussing how to remotely hack Telegram without gaining access to the target device. So whether you're looking to spy on someone or just want to learn more about remote hacks, this blog post is for you! Stay tuned for more information.
How to Remotely Hack Telegram Without Gaining Access to the Target Device
If you are looking for ways how to hack a telegram bot, then you have come to the right place. Telegram is one of the most popular instant messaging apps that provide secure communication. It is widely used by millions of users around the world and offers a variety of features such as end-to-end encryption and cloud storage. However, there are also some malicious users who attempt to exploit these features in order to gain access to other people's accounts. In this article, we will discuss how you can remotely hack telegram accounts without gaining access to the target device.
1) Using Spy Software: The easiest way to hack telegram is by using spy software like SPY24. All you need to do is install the app on the target device and it will start monitoring all activities on that device including messages sent or received through Telegram. The app will also allow you to view any photos or videos sent or received via Telegram as well as any files shared through Telegram chats. Additionally, SPY24 allows you to track the location of the target device in real-time so that you can monitor it even when not using it directly.
SPY24 Install application free The Most Powerful Hidden Spying App to Monitor Android, IOS Cell Phone & Tablet Device Remotely. Best Android Parental Control App for Kids & Teens Online Safety.
Now take the liberty to monitor Android, and IOS devices with exclusive features better than ever before Monitor all Voice & Text Messages Communication records, Listen to & Watch Surroundings in Real-time Unleash Digital Parenting with Android, IOS Spy App Spy (Surround Listing & Front/Back Camera Bugging) IM's VoIP call recording on Android OS 13 & above With 250+ Surveillance Tools at your fingertips using Android Tracking & Parental Monitoring Software.
---
2) Phishing Attacks: Another way of hacking telegrams without gaining access to the target device is by using phishing attacks. Phishing attacks involve sending an email with a malicious link that appears genuine but actually leads users to a fake website where they enter their credentials unknowingly giving away their personal information such as passwords and usernames etc. This method can be used successfully against unsuspecting victims who are not aware of these tactics used by hackers, however, it requires some technical knowledge in order for it to be successful.
3) Keyloggers: A keylogger is a type of malicious software that records all keystrokes made on a computer or mobile device and sends them back to its creator allowing them access to someone's account without needing direct physical access. Keyloggers can be installed easily on devices either through downloading malicious software from untrusted sources or by exploiting existing vulnerabilities in devices' operating systems making it easier for hackers to gain access and steal personal information like passwords and usernames which can then be used for hacking into someone's account without needing direct physical access.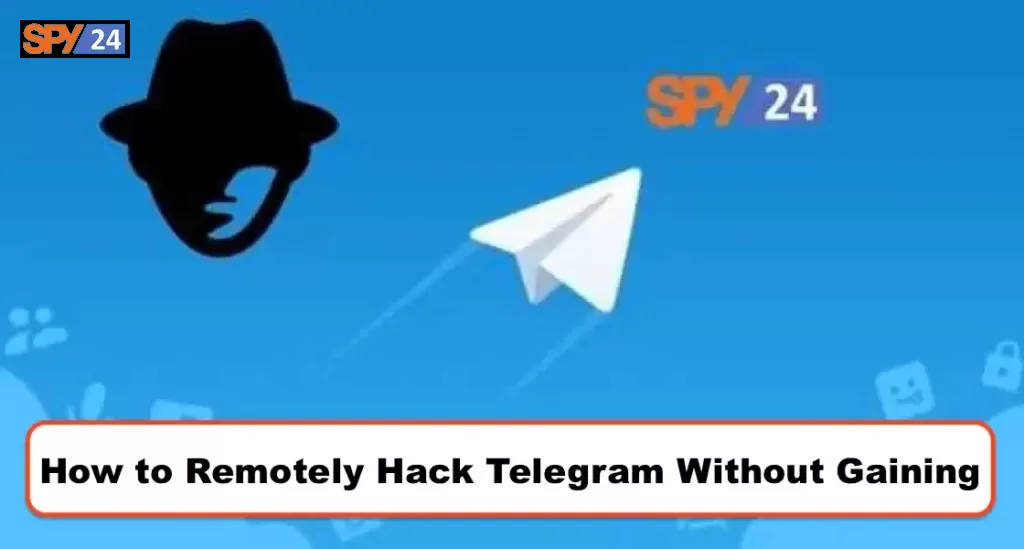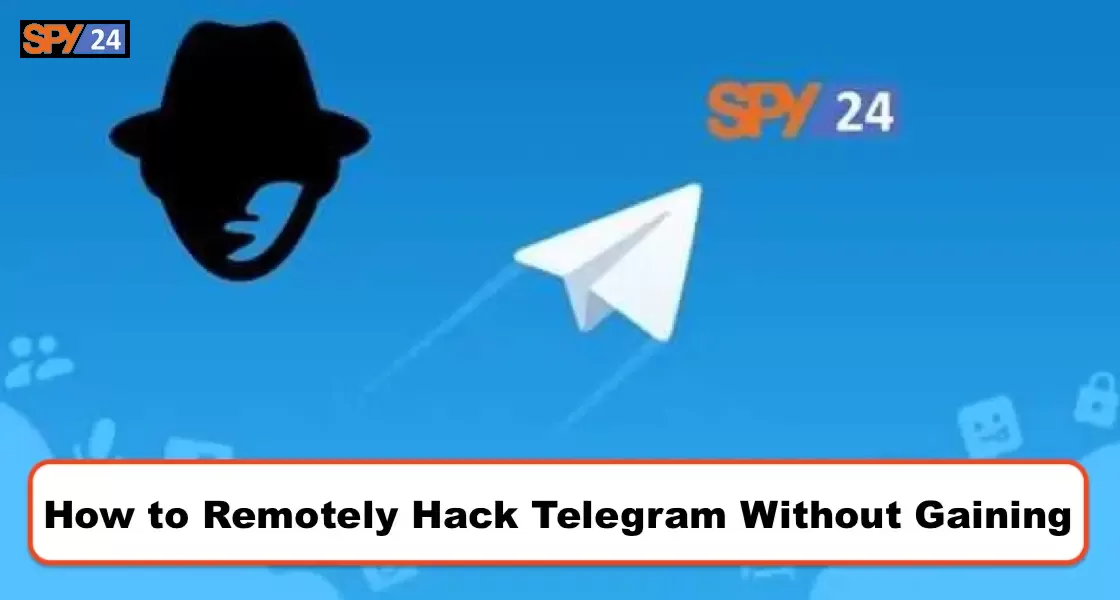 Hack Telegram – Read Correspondence Online
How to Infiltrate Telegram – One of the more secure messaging and calling platforms is Telegram. Hacking Telegram accounts is extremely tough without technical knowledge and experience, as well as powerful tools and software.
Telegram's security
Telegram is known for encrypting media and message transmission. The application's encryption mechanism, MTProto, is used to protect message transmission. To exchange keys, it uses 256-bit AES encryption, RSA encryption, and Diffie-Hellman.
Secret Telegram Chat
Telegram has a secret chat feature that is one of its features. Messages in secret chat are encrypted client-to-client and cannot be decrypted. Secret Chat messages aren't saved in the cloud or on your phone's storage. After logging out, all chat history will be deleted. Secret chats also expire after a certain amount of time.
Bots and channels on Telegram
In 2015, Telegram introduced Bots. Third-party developers can create Telegram bots that act like actual humans, sending messages, responding to messages, accepting payments, and so on. Telegram bots, on the other hand, are protected by Transport Layer Security (TLS) (for HTTPS), which is not as safe as MTProto. Bots can also read all of the communications in their group. Adding bots to channels, chats, or groups is so dangerous. "Malware that uses Telegram as a command and control channel often interacts using the Telegram Bot API," the researchers added.
There are also hacking tools and techniques available on some Telegram communities. Hacking Box, Ethical Hackers (for goodwill), Hacking Burner (tutorials are also provided), and Life Hacker are just a few of the more popular ones (best for tips and tricks).
Telegram Hacking Software
To track and hack Telegram accounts, the software is the simplest, most common, and most useful solution. There are a lot of hacking tools available on Telegram; some of the greatest are listed here.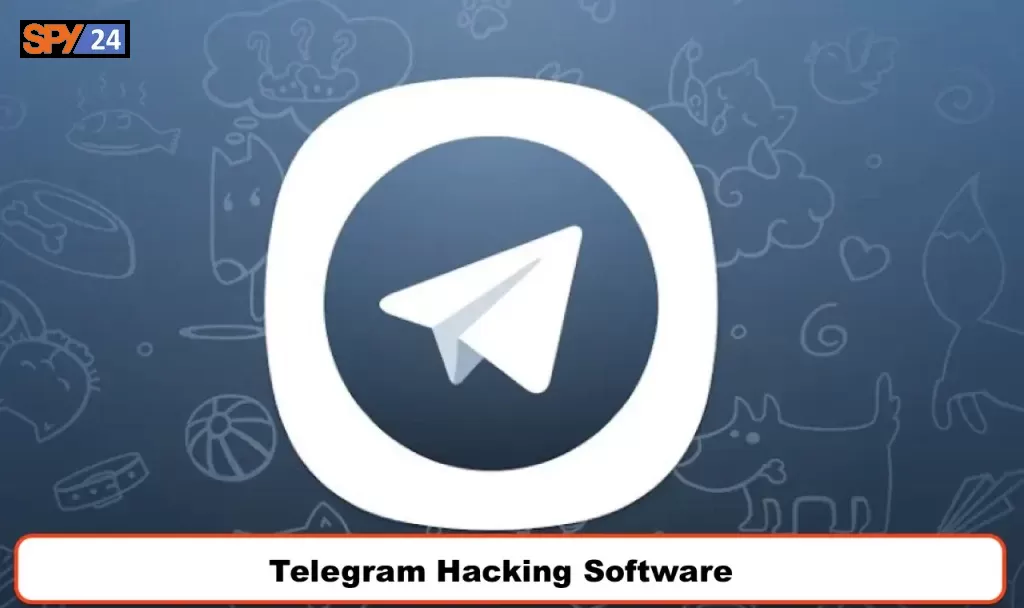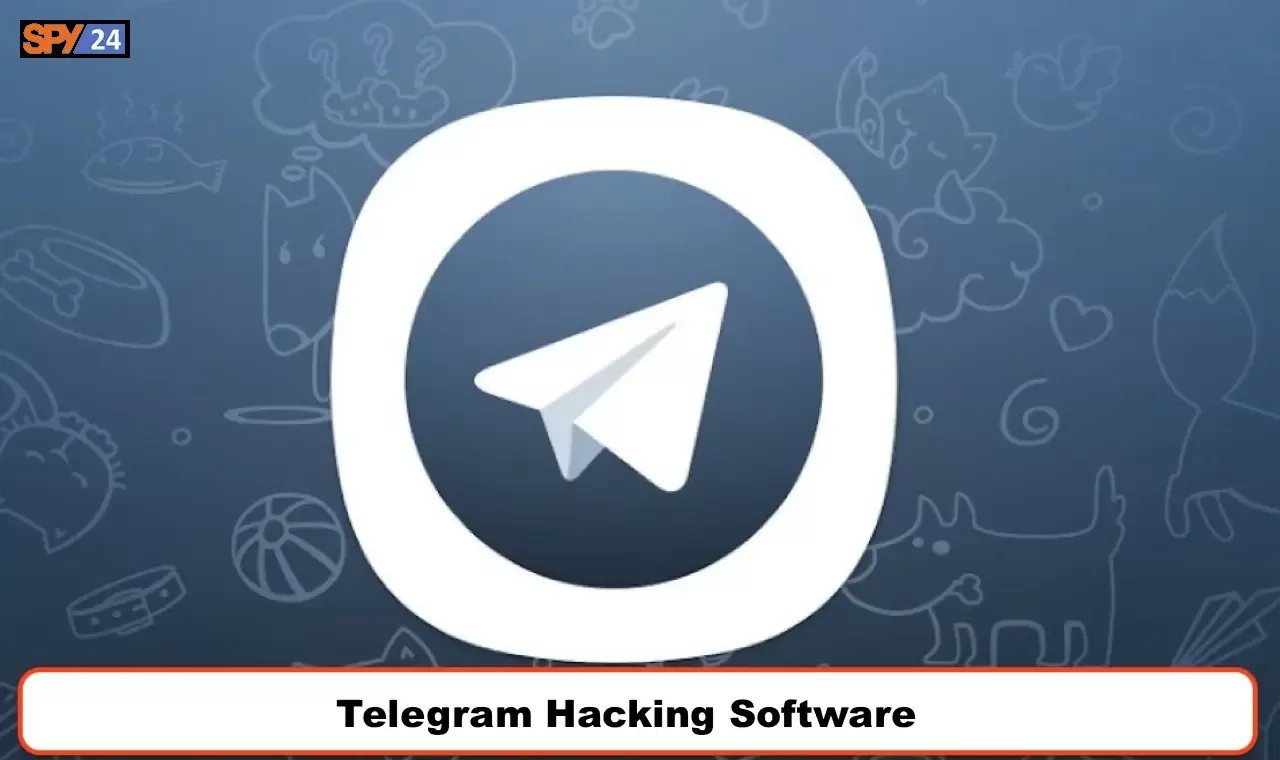 Best Telegram Hack Spy Apps
One of Telegram's most popular surveillance apps, Spyier, promises to be able to hack the app in just five minutes. The following services are offered by Spyier.
Android and iOS are both supported.
web-based
There is no need to root or jailbreak your device.
Access to the target phone or iCloud information is required.
The user interface is simple and straightforward.
protocol for safe encryption
It works quietly in the background and is absolutely undetectable.
Allows you to access all of the stuff on the target phone.
Allows you to record keystrokes.
Spyder Spyder
Spyder for iOS has three subscription tiers (beginning at $80 a month): a premium plan that monitors one device, a family plan that monitors up to five devices, and a business plan that connects up to 25 devices. Spyier also offers three plans for Android phones (beginning at $50 per month): Basic, which gives the basic capability for monitoring one device; Premium, which also enables all-access to one device; and Family, which certifies up to three devices with all access privileges.
Another popular and reliable online tracking Telegram app is Spyic. It has most of the features of Spyier, such as not requiring rooting or jailbreaking, being only 2 MB in size, being web-based, working in full incognito mode, and so on. It can also be used on Android and iOS devices. Spyic is one of the few Telegram hacking apps available.
Spyic has subscription plans that are identical to those offered by Spyier. For Android, there are three options: Basic, Premium, and Family; for iOS, there are three options: Premium, Family, and Business. Monthly rates begin at $80.
FlexiSPY is the spy who is adaptable
FlexiSPY claims to be one of the first commercially available mobile surveillance apps. It also gets top marks for customer service and ease of use. FlexiSPY has good call recording and access to call records, as well as the ability to listen to live calls and even listen to surrounding sounds (by remotely enabling the target device's microphone). However, only the target person's voice is recorded, which is a significant drawback.
However, the most significant disadvantage of this surveillance tool is that it necessitates a jailbreak, which might be difficult for most users (despite the instructions they provide).
Nonetheless, FlexiSPY's resilience and power compensate for the majority of these flaws. The Telegram spy function of FlexiSPY allows users to hack Telegram and read chats, view all shared content, and even access deleted files.
There are three different plans available in the app: Lite, Premium, and Extreme. Prices range from $30 per month (for the lite version) to $350 per year for Android (for the extreme version, which provides a full-feature pack). A Lite version of the iPhone costs $30 per month, a premium plan costs $70 per month, and an extreme plan costs $20 per week.
Spy Software mSpy
mSPY advertises itself as a decent and ethical program aimed primarily toward parents. It works with most mobile phone platforms and gives you access to all of your phone's information, including Telegram chats, messages, calls, timestamps, and transmissions. The most significant benefit of mSpy is the excellent customer service and instruction it provides to parents.
iKeyMonitor
iKeyMonitor, like mSpy, is designed with parents in mind and is primarily intended to protect children. The app is one of the most powerful: it can track all types of messages, both within and outside of apps, as well as phone conversations and emails; it can take screenshots; and, most crucially, it comes with a Keylogger that password protected. This program can also be used by parents to control how much time their children spend on their smartphones or on specific apps.
Telegram Messenger can be monitored with iKeyMonitor, which you may try for free initially. The basic subscription package, however, does not offer this option. A $30 monthly add-on subscription is required to use the Telegram spy tool (along with other premium services).
Create an account as a target user.
Each Telegram user account is associated with a phone number. This allows for the hacking of their accounts via phone lines and cellular networks. The signaling system SS7 (which stands for Signaling System 7) is used to connect cellular networks. The system became open to external attacks after changes in 2000, and the protocol can now be cracked. Hackers can use SS7 to fool telecom network providers into thinking they (the hacker) have the same phone number as the victim, causing them to send a verification code. The hackers now have complete control over the account of the victim.
However, hacking Telegram in this way is challenging. It necessitates technical expertise as well as the appropriate equipment.
keylogger
A keylogger, as the name implies, is a piece of software or hardware that records and logs keystrokes. Software types are applications based on multiple platforms, whereas hardware types are small devices that must be linked to the target PC system.
On your phone, keyloggers are simple to set up. To become a keylogger victim, all you have to do is click on a malicious website, open an infected attachment, or download a file. Even websites can execute programs and download keyloggers on occasion.
Keyloggers, on the other hand, have several disadvantages. They can just track the typed words of sent messages, for example. Installing a keylogger sometimes necessitates access to the target device.
The majority of the apps listed above have keyloggers, making them more powerful surveillance tools.
Conclusion: Hacking into someone's account without gaining physical access requires technical knowledge and skills as well as specialized tools such as spy software and keyloggers which makes it difficult for amateur hackers but easy for experienced professionals who know exactly what they are doing. Therefore if you want your data protected from online threats then make sure your security measures are up-to-date with advanced protection methods so that hackers won't be able to exploit them. With SPY24 at your service, you don't have to worry about anything since our team of experienced professional hackers has all the necessary skills required for protecting your data from online threats. We also provide 24/7 customer support so if ever face any issues while using our services, just contact us immediately and we'll take care of everything else!